2021 Life of Yes℠ Gift Guide
On the heels of Best Friend surprising me with a birthday present of a First Class upgrade on our Atlanta trip (first time flying since February 2020, kinda forgot how to do it!), my childlike joy reminded me that it's Life of Yes℠ Gift Guide time.
Every Fall I share what I love or aspire to love in case any of them sound delicious for yourself or people in your life this holiday season and beyond. Shipping delays due to COVID are still in effect so place those orders sooner rather than later!
Anything you're squeeeee'ing? A product or business you want to spotlight? Drop it in the comments. And YES!, even if it's your business. Especially if it's your business. Self-promotion is welcome and encouraged.
Disclaimers & Reminders
Many of my recommendations aren't your traditional gift ideas
I find efficiency, organization, comfort, ease, and cleaning sexy; I'd much rather a Container Store gift card than diamonds

I don't care about fashion, makeup, skincare, labels, "have to make reservations six months in advance" restaurants, jewelry (

my Overstock.com wedding ring cost $19

) or many other things seemingly everyone else cares about

Gifts for others are the best! So are gifts for self! We often neglect self; you're a better parent, spouse, friend, coworker, sibling, boss+ when you take care of self.
I'm frugal AF but I have fancy taste when it comes to some things, mostly travel related (hotels, first class, airport lounges); my budget often doesn't allow for off the rack fancy so finding budget-friendly ways to indulge is also a love e.g. travel hacking
This is a very Life of Yes℠ mentality (I've gotten and so appreciated premium versions of Pandora, Lastpass, Evernote+) — Gift Someone With the Fanciest Version of What They Already Use

Links may be referral links. If an Amazon link, as an Amazon Associate, I earn from qualifying purchases.

Speaking of Amazon, an encouragement to buy anything you can buy elsewhere elsewhere if it'll help a small business. Use my links as recommendation/research links and see if your local Mom & Pop has what I recommend. If you do buy on Amazon though, encouragement to go through small business affiliate links so at least you're kinda shopping small.

Buying someone a service — haircut, manicure, house cleaning — is deliciously win-win-win especially if you know the service provider (my Service Provider Referral List is here); you win, the gift recipient wins, and the service provider wins
Love you dearly but boundariessssss — before you inbox or DM me about a recommendation, ask yourself if instead you can google it, check out the company's website, or reach out to the company's Customer Service. "My Dyson is acting weird, any ideas on how to fix it?" or "How do you use Bon Ami?" or "Do you know the dimensions of the plant stand?" are not questions to send me.
Annual reminder of the best Thanksgiving turkey recipe (time sensitive!)
At any time of year if you're jonesing for my recommendations, I have a bunch of lists I keep updated on my Lists Page and in the Mac & Cheese Amazon Store
---
2021 Life of Yes℠ Gift Guide
Food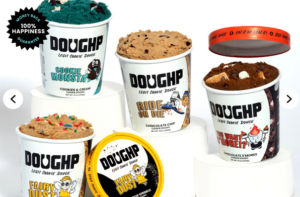 Doughp — Cookie dough you can eat raw or heat, with a variety of fun and yummy flavors. A portion of every sale is donated to SHE RECOVERS® Foundation, a non-profit charity with a mission to connect, support and empower women in or seeking recovery.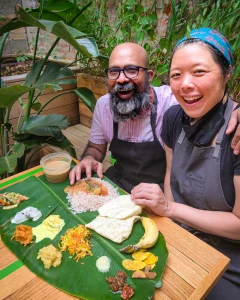 Thattu (Chicago) — "An Indian street food concept featuring cuisine from the southwestern coastal state of Kerala," run by a husband and wife team (the latter being a Cheese-It). Food and Wine Best New Restaurant '20 and The Beard Foundation Semifinalist Best New Restaurant '20. Their physical space shuttered due to COVID so now you can find Margaret and Vinood at various pop-ups all over the city until they find a new home. Don't wait when you see a pop-up announced, they sell out fast!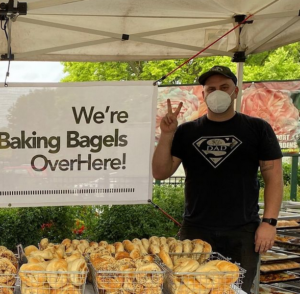 Pretty Good Bagels (Chicago) — The hardest food to get in town. Head over to the website on Thursday 8pm CST and if you luck out and some are still available, they'll be delivered Saturday (or you can pick them up… Somewhere? There's a whole lot of mystique around these doughy gems). They also make appearances at the Wicker Park Farmer's Market. Follow for bagel humor and overall joie de vivre; if you like social media with a personality and being called "Buddy," this is your spot.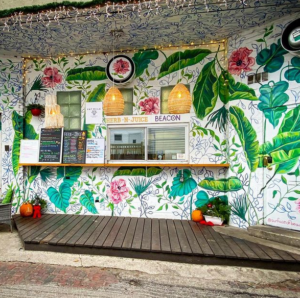 Beacon Doughnuts (Chicago) — The hardest food to find in town (it's in an alley) and they too sell out quickly. Small-batch artisanal vegan donut shop with to die for flavors. Recommend pre-ordering. We ordered a bunch of them for a birthday in lieu of cake and cut them into quarters; such a fun way to taste lots of yumminess!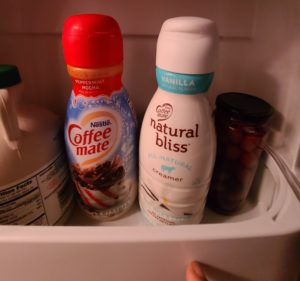 Flavored coffee creamer — It makes me feel fancy. I love to mix it up and usually have at least two flavors. The seasonal peppermint mocha is my VIP right now. The non-frugal and non-green option that I admit, I've purchased.
Experiences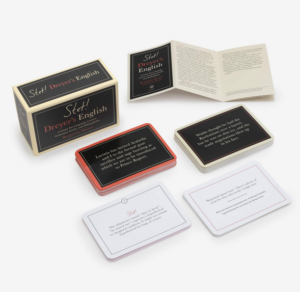 Stet! Dreyer's English: A Game for Language Lovers, Grammar Geeks, and Bibliophiles — "Start having fun while improving your grammar with this witty and informative card game for language lovers–based on the New York Times bestseller Dreyer's English."
Puzz — "Celebrating the fun, funky, and adventurous parts of life — in puzzle form."
Garden Grove Inn — a relaxing getaway 90 minutes from Chicago. Run by Cheese-It Hillary who fulfilled a lifelong dream and left corporate Chicago to be a Michigan innkeeper. Dog friendly. Locally sourced food. Close to hiking, the beach, and shopping.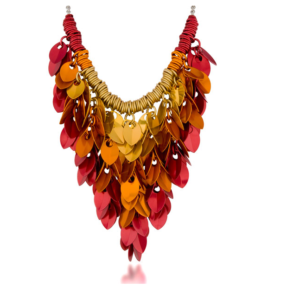 Learn how to make chainmaille jewelry, Blue Buddha Boutique — "Founded in 2003 by self-taught artist Rebeca Mojica, Blue Buddha grew to be one of the largest chainmaille suppliers in the world, attracting award-winning designers, instructors and authors to its team. The company was originally operated out of Rebeca's spare bedroom as a one-woman business serving the Chicago market. Within a few years, Blue Buddha had customers in all 50 states and more than 40 countries."
Potpourri
The Outrage — Home decor, clothing, stationary+ with a message.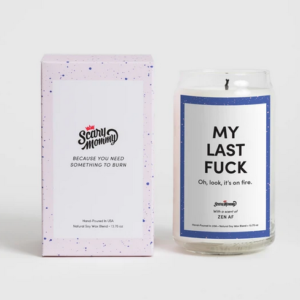 Scary Mommy — "The Scary Mommy Shop is the gifting destination for modern parents. From must-have helpers to empowering pick-me-ups to holy-sh*t-that's-funny friend gifts, our selection is designed to make moms and dads' lives a little easier, and a whole lot funnier."
Jewelry, Rebeca Mojica — "We offer colorful and tactile jewelry for people who love to embrace their own distinctive style. We particularly welcome all misfits, unicorns, quirky and creative folx!"
Home
I haven't updated my home office in any major ways since last year so don't have any inclusions below but since work from home is still very much a thing, reminder that I have Home Office recommendations on my lists page (desk, webcam, ring light, mic, etc.).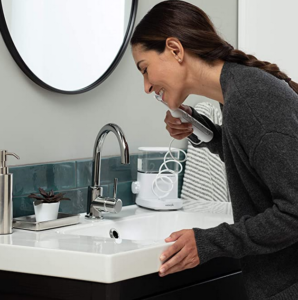 Electric Toothbrush and Water Flosser Combo — I've been a horrendous flosser my entire life. Just can't bring myself to do it, no matter how many disapproving shakes of head I get from the dentist. I have a permanent bottom retainer so stuff gets nasty there. A few months in, I've used this almost every day and have much less tartar than ever before. Tip: I've seen this on deep sale at Costco a few times. Tip No. 2: you're gonna feel like an iditot the first few times you use a waterpik. You drool. You drip. You're not sure if you're doing it right. Press on. You'll get it.
The Nugget — "The infinitely configurable play couch made up of four foam pieces (base, cushion, and two triangle pillows), covered in a microsuede fabric cover in the color of your choice." An article on its popularity.
Customized mugs, Mint Chocolate Designs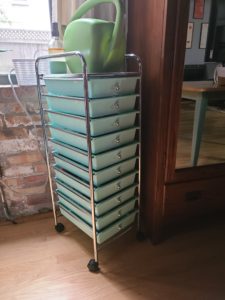 Rolling cart — I like using these for activities where being mobile is helpful (home improvement, cleaning, crafts, etc.). The one aspect I don't like to these though is that the drawers easily fall off their tracks especially if you have heavy items in them like tools. If you think that'd be annoying, might want to see if there are ones without that issue.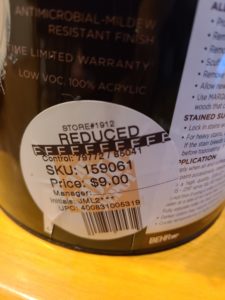 Clearance paint, Lowe's — Lowe's (and probably most of the big box stores) often has high quality paint for deep discount, e.g. a $28 gallon for $9, in the clearance section. It's always a fun adventure cause you never know what's going to be there. I love to get inspired by the random colors and base a project off of them like I did with Jolene and my home office. If anybody actually buys this and gifts it to someone else, please send photos! 😂 (Envisioning an 85% full gallon of mistinted paint under the Christmas tree…)
Custom bathroom glassware, The Polished Jar — "We believe your home should be your sanctuary. Beautify, organize and declutter your haven with the dispenser that's perfect for you. Design your ideal bottle by first choosing your favorite collection." Makes a great housewarming gift.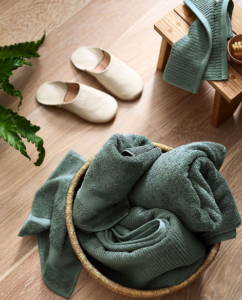 Bedding and towels, Boll & Branch — I haven't pulled the trigger yet myself on these towels cause of the price but me want and me have heard many good things about their products.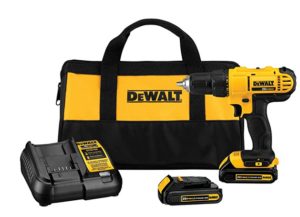 Cordless drill — I bought this to use for cleaning but it's paid for itself and more with household puttering as well. Light, battery lasts long, really nice not being tethered, plus it's cute (that's a parameter for choosing power tools, right?!). I feel like this should be the foundation of everyone's toolkit. One of the best gifts I ever got was when I moved into my first big-girl apartment, my mom put together a toolbox for me. I didn't appreciate it at the time but such a wonderful idea! Of all the drills out there, my contractor friend suggested DeWalt.
Period Aisle — "People with periods deserve safe, effective & sustainable options designed for their comfort. Products that work well, feel great, and do good while they're at it." Leakproof period underwear+ that replace pads and tampons.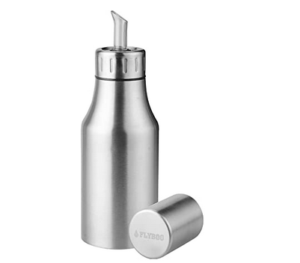 Oil decanter — If you too get frustrated with oil drips on your bottles, on your counter, and in your cabinets, here's your solution. It's not perfect but it's so much better at keeping oil inside than any of the other options we've tried.
Plant shelves — tall bamboo; tall bamboo #2; 5 tier metal; floating wall
Plant coasters (see above pic) — I like both the look and the function. Keeps pots from scratching surfaces and water from ruining surfaces.
Plant support (moss and wood) — For every plant I kill, I have another plant that thrives and turns into Audrey II from Little Shop of Horrors. It's better for your plant-baby and looks better if you provide it some support.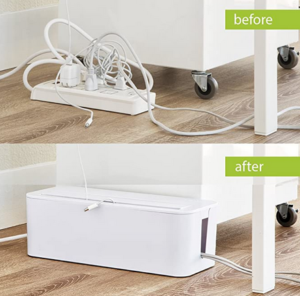 Cord organizer — Cords! I hate them! Looking at them. Cleaning around them. I like that this has both a desktop and an under the desk option. Here's another version.
Shortstack — "Short Stack is a series of small-format cookbooks authored by America's top culinary talents. Each edition is a collectible, single-subject booklet packed with recipes that offer ingenious new ways to cook our favorite ingredients."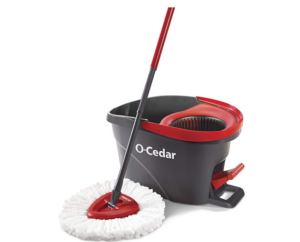 Mop — I've been a non-mop fan for years, detesting having to fill, dump, and carry buckets and feeling like I was just pushing dirty water with a dirty tool around. My go to is the WetJet which I still use and love. But for deeper cleans, especially if grout is involved, a mop is quicker and more effective. Enter the Ocedar. While I still don't enjoy having to carry and store the bucket or deal with the dirty mop heads, it works really well, the spin feature stops puddles of water, and the mop heads can be thrown in the wash. It's a greener choice than the WetJet though I've switched to reusable pads which is much more cost-effective and environmentally friendly. Now I'll just use disposables on really nasty areas.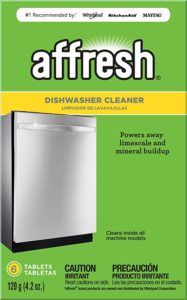 Washer & dishwasher cleaner — Can I be frank? Y'alls washers and dishwashers stink. I go into people's homes on the regular to clean and am taken aback with the number of super-stanky appliances. Especially because they're so easy to clean. You just throw these tablets in an empty one and run a cycle once a month.
Services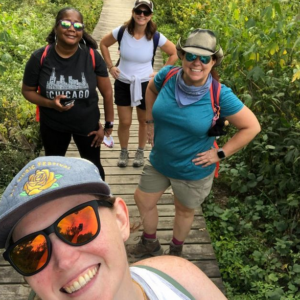 Nature outings for women of every type and skill and experience level, Back to Wild Adventures — "Back to Wild Adventures is an outdoor company that focuses on empowering women in the outdoors to bring that confidence back to their everyday lives and relationships. We are inclusive of all body shapes and experience levels. We provide both shared and custom hiking and camping adventures." Carlyn is a positive force who'll infect you with a thirst for and appreciation of life.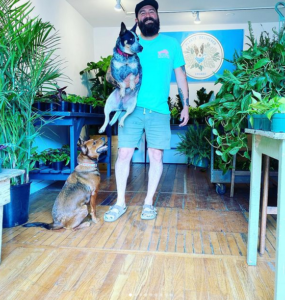 Plant consults, maintenance, and moving, Plants Delivered Chicago — I included Andy in last year's list so I won't include him here again for A PLACE TO BUY PLANTS 😄 but I will shout out that he offers both plant maintenance and plant moving. Follow him for peeks into how to run a small business (the good and the bad), cute pups, vegan eateries, and sober living.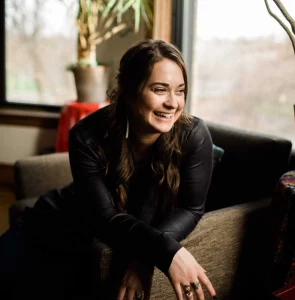 Personal finance coach, Clobare — Chloe is the best combo of service provider: skilled and knowledgeable, creative and professional, makes the daunting and serious doable and dare I say fun. She just quit her 9 to 5 to do this full time so hire her yo so she doesn't question all her life choices. Tons of indepth classes and freebie resources on her site as well. Follow her for financially-savvy dance moves.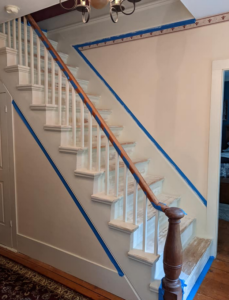 Handyperson, Two Ladies & a Ladder — Kelly and Racheal do your regular handyperson stuff and also craft, sew, bake, and a myriad of other around the home projects. I used them to hang shelves.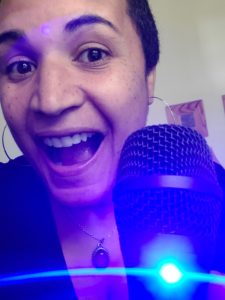 1 on 1 and group "figure out what I want in life" coaching + workplace facilitation, Mac & Cheese Productions℠ — Oh hi, it's me. I wasn't going to include myself in this list but on the heels of a summer of fabulous 1 on 1's and at the around the corner'ness of a winter of fabulous group'ness and as I felt the Good People vibes from the above folks, I was like "Ohhhhh, me too! I wanna be in the club." So if you could use support figuring out adulthood and the idea of having a personal cheerleader (or twelve) or professional development that doesn't suck sounds nice, 👋🏾.
Books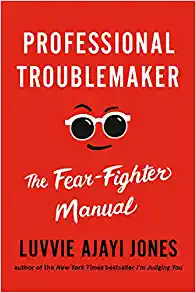 Professional Troublemaker: The Fear-Fighter Manual, Luvvie Ajayi Jones — "From the New York Times bestselling author of I'm Judging You, a hilarious and transformational book about how to tackle fear–that everlasting hater–and audaciously step into lives, careers, and legacies that go beyond even our wildest dreams."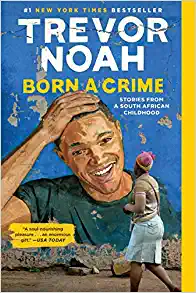 Born a Crime: Stories from a South African Childhood, Trevor Noah — "A "brilliant" (Lupita Nyong'o, Time), "poignant" (Entertainment Weekly), "soul-nourishing" (USA Today) memoir about coming of age during the twilight of apartheid." Many have told me that the audio book is fantastic.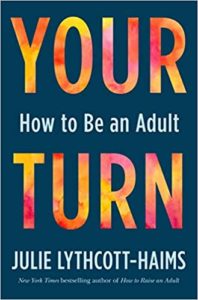 Your Turn: How to Be an Adult, Julie Lythcott-Haims — "A groundbreakingly frank guide to being a grown-up"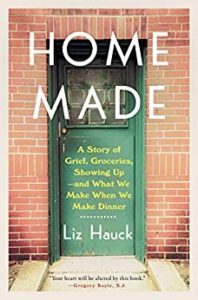 Home Made: A Story of Grief, Groceries, Showing Up–and What We Make When We Make Dinner, Liz Hauck — "A tender and vivid memoir about the radical grace we discover when we consider ourselves bound together in community, and a moving account of one woman's attempt to answer the essential question Who are we to one another?" By one of my college besties! 😍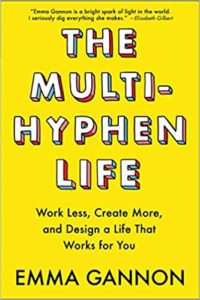 The Multi-Hyphen Life: Work Less, Create More, and Design a Life That Works for You, Emma Gannon — "If you've been itching to convert your craft into a career, your side-hustle into a start-up, or just want to think about work-life balance in a new way, then The Multi-Hyphen Life is for you."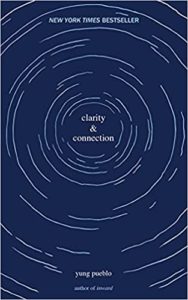 Clarity & Connection, Yung Pueblo — "A new collection of poetry and short prose focused on understanding how past wounds impact our present relationships."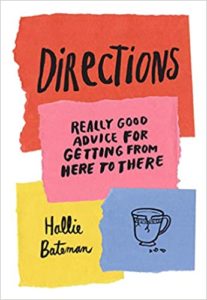 Directions: Really Good Advice for Getting from Here to There, Hallie Batemen — "Sometimes we need a little direction in life, whether to see a problem from a new perspective or confirm a gut feeling. Or maybe we just need a little encouragement- an affirmation that will send us sailing into the day with confidence. Filled with clarity, inspiration, and just the right dose of humor, Directions provides all that and more."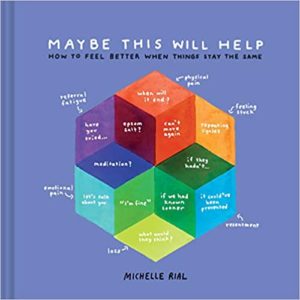 Maybe This Will Help: How to Feel Better When Things Stay the Same, Michelle Rai — "A visual pep talk of charts and essays on feeling better about not feeling better."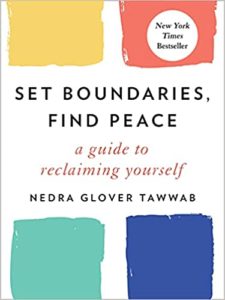 Set Boundaries, Find Peace: A Guide to Reclaiming Yourself, Nedra Glover Tawwab — "End the struggle, speak up for what you need, and experience the freedom of being truly yourself."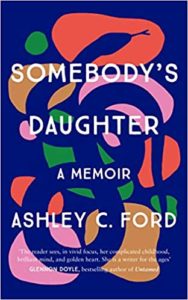 Somebody's Daughter, Ashley Ford — "From one of the most powerful voices of her generation: the story of a childhood defined by race, poverty and a father in prison."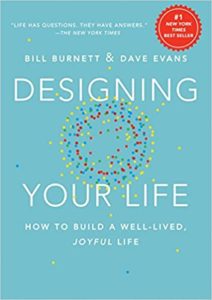 Designing Your Life: How to Build a Well-Lived, Joyful Life, Bill Burnett & Dave Evans — "At last, a book that shows you how to build—design—a life you can thrive in, at any age or stage."
Drop your loves in the comments if you want to add any gift ideas — items, services, experiences… Self-promotion welcome and encouraged. Make sure you check out upcoming servings of Mac & Cheese — roadmapping your 2022; group cleaning; protected space for you to ______; getting kidnapped in an unmarked van and so much more!