"A minute into her talk How to be a Successful Pioneer, Saya had completely reassembled the notion of "success" with a hilarious candor that easily won over the audience—even this jaded agency professional. She reaffirms what our collective gut has always known: when it comes to success we tend to check all the wrong boxes—someone else's boxes. Her radical mission: to have the world value you for doing what you love. Her vision, to trigger transformation from within by coaxing you out of your comfort zone into your joy zone, challenges the winner/loser narrative that has reigned for too long in our quest for success."
– CreativeMornings audience member
Were you ever that sixth grader standing in the cafeteria unsure where to sit, self-consciously holding your tray, looking around for a friendly face? Saya was. And too often that friendly face never materialized. It was a lonely, devastating feeling that she felt repeatedly. Now as a forty-something far removed from the literal cafeteria, she witnesses adults still waiting for that "Oh thank god" wave over — Saya decided to become the wave.
Mac & Cheese Productions℠ is a lifestyle business that provides innovative solutions to common problems, born out of a feeling that adulthood can be easier — meeting people, choosing a career, finding joy… It connects people to people, to opportunities, and to themselves via physical and virtual services, products, and events. The Mac & Cheese tree is large and odd-shaped, one of a kind and hard to elevator pitch, but to simplify, its roots are a) make life easy and fulfilling for self and others and b) find something that brings you joy and use it to bring joy to others. In other words, a Life of Yes℠ tree.
Mac & Cheese manifests communities of everyday superheroes and prides itself on having something for everyone and being something for anyone. It's adult summer camp, for the personal and professional space. For examples of Life of Yes℠ in action and to see how you can get the goodness in your life, check out Offerings.
Clientele are fondly called Cheese-Its. Mac & Cheese is headquartered in Chicago and works all over the world virtually and wherever you bring it.
About the Head Cheese-It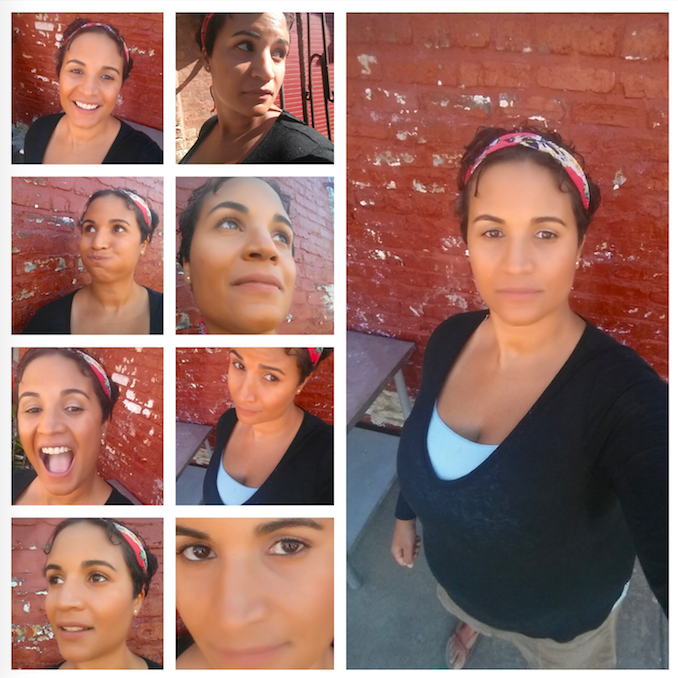 In a frugality moment of "Why do I need to hire a headshot photographer when I have everything I need?", Saya took advantage of a brick wall, late afternoon sunlight, and professionally-done makeup leftover from a PBS shoot to snap selfies in a parking lot for twenty-minutes. She felt embarrassed for a second and then shook off the embarrassment to look pensively into the distance while repeatedly pushing the camera button.
Saya Hillman, pronounced Sigh-Uh, started Mac & Cheese Productions℠ in 2004 after she got fired from her last full-time job and had no idea what she wanted to do but knew that she no longer wanted a boss nor wanted to put on pants most days. She also recognized a knack for connecting people, building community, and using what she had instead of focusing on what she lacked. She (now) believes getting fired was the best thing to ever happen to her (in the moment, she believed she was the world's biggest loser and doomed to a life of sadness).
A Montessori kid from Evanston, Illinois, with a B.A. in English and Sociology from Boston College, Saya lives in Chicago with her husband aka Best Friend whom she met at one of her own events, and with whom she planned had an almost 100-percent-bartered wedding (she loves frugality and efficiency).
When Saya used to try to fit in — which as an amazonian biracial kinda Jew with a single mom, homemade clothes, and bike for a car was difficult — she was miserable. Since learning the power of voice, she is a master at getting others to "Me too!" and now embraces her literal and figurative stretch marks.
She's a wearer of many hats and thus needs twenty minutes to answer "So, what do you do?" and when she's done, you might think, "Wow! That sounds so cool!" yet still aren't really sure what she does. (Reading this noodling on her income streams may help.)
Called Accessible Oprah, Saya was one of Brazen Careerist's Top Twenty Young Professionals to Watch, has been featured in Forbes and The New York Times, and is a TEDx speaker.
She has many strong opinions, usually in list form and of little consequence in the grand scheme of things. But that doesn't stop her from sharing them.
She is ready for a book deal, in possession of the title, synopsis, and pre-order excitement for her obvious NYT bestseller; if you'd like to offer her a book deal, or even just a Lake Como villa for her writing sabbatical, get in touch.
Saya loves cleaning, 2 for 1 deals, watching improv, travel hacking (flew 1st class to Japan for $250!), the Container Store, fostering puppies, working in fancy-pants hotels, and as a special treat when she's feeling rich, the Whole Foods hot bar.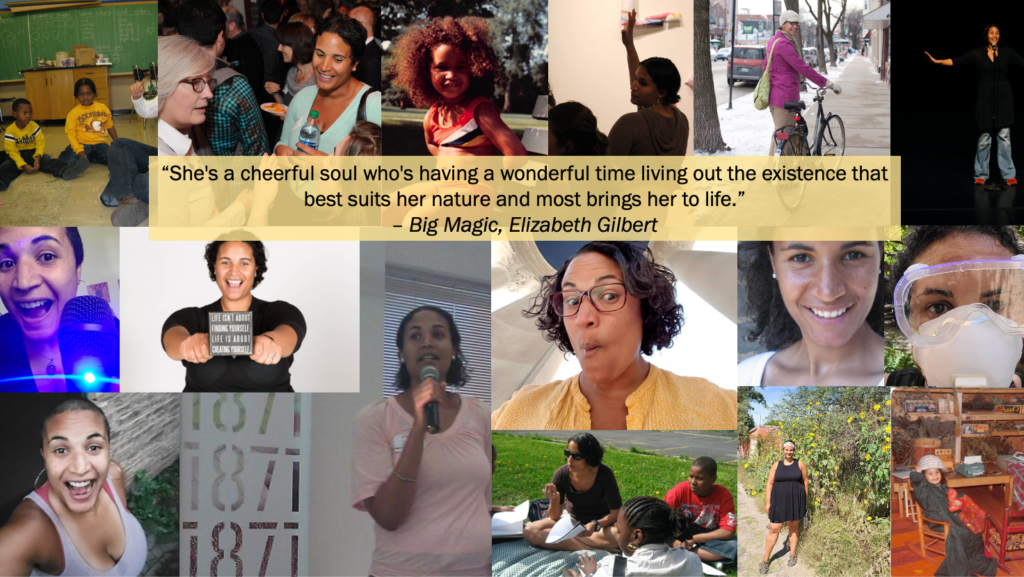 This collage was made as part of a Secret Sauce Squad project and boyyyy, did it feel narcissistic at first. But then, as Saya scrolled through images from her life, when she was happy and sad, in shape and out of shape, young and old, with and without skin blemishes, with nice hair and hot mess hair, with a too big nose, with "those five years of braces were worth it" teeth, with stretch marks, in outfits in which she looks hot and outfits in which she looks frumpy, single and with someone, with and without money, at home and all over the world, and with and without confidence, the sentiment transformed from narcissism to awe and pride.
What a journey her life has been. Not all good but what's a journey that only consists of good? Not a journey at all.
Highly recommend doing this for yourself. Eye opening, perspective giving, and life affirming
(or perhaps will make you question and change…)
Saya In Action
TEDx: "Design a Life of Yes℠"
"Beyonce's Neck Beard"
"The Shaved Head Saga"
"Have You Always Been This Way?"
Creative Mornings — "Pioneer"
"Lightbulb Moments with Saya Hillman" (audio)
"In this episode, Saya Hillman joins host Meg McKeen to discuss the power of curiosity – and list making – in times of uncertainty, how to make doing different, seemingly disparate things make sense in your life and career, and so many of those a-ha moments that happen when we're living our Life of Yes℠."
"From Fired to Thriving Business Owner: How Saya Hillman Designed Her Life of Yes" (audio)
"Saya Hillman took her being fired as an opportunity– to become the entrepreneur of her dreams. She sat down one day and decided to list out ALL the things she'd love to do for money, and that list? May not have included things you'd expect like playing board games, and not wearing pants. Learn how Saya Hillman turned the little joys in her life into a national business that is changing lives across the globe."
"Taking The Weird Path with Saya Hillman" (audio)
"Back when this podcast had only 4 listeners, Debbie Hillman of foodfarmsdemocracy.net was one of them. Debbie passed away in March, after which Corinna discovered a 2014 tribute video by her daughter. An interesting character in her own right, Saya Hillman joins the Dorx to talk about her mom, our moms, moms in general, dads, families, estrangement, growing up weird, adulting, fun, entrepreneurship, cleaning, pocket knives, making friends as an adult, silver linings, excess backups, old age, death, and living a fearless life. Learn about a fascinating daughter, a fascinating mother, and, most importantly, that dishwashers have filters that need to be cleaned."