In Memory: Debbie Hillman
"During the years that I've lived on this Earth, I hope that you have found me to be a decent relation, friend, colleague, as well as a cutting-edge activist. In short, I hope that I've provided some value to the world or, perhaps, to you personally." — Debbie Hillman
Written 03/26/23, three days after Debbie passed, by her daughter, Saya
Is/was. You don't think about is and was. Until they constrict your heart because you use is when you should've used was…
My mom's birthday is tomorrow. Was tomorrow.
My mom passed away.
I feel sad and alone. Though of course I am surrounded by Best Friend, family, family in law, friends, her friends, all of whom are afghan'ing me with warmth and comfort and "Whatever you need…"
When a sibling-less and father-less child loses her mother, it feels "It's just me."
It was time. It's never time.
It's better she's not here. It's heartbreaking she's not here.
I should've done more. I did what I could.
She fought for equality, women, indigenous people, democracy, the little fish, the environment, and access for all.
An activist.
A connector.
A philosopher.
An odd duck.
A loner.
A biker.
A planter.
A grower.
An Evanstonian.
A community member.
An organizer.
A learner.
A writer.
A DIYer.
A self-taught'er.
A deep thinker.
A deep feeler.
With a deep heart.
I'm heartbroken that the running list I have of things to bring up next time I see her will forever remain unchecked.
So in its place, another list —
In honor of Debbie, please glare disapprovingly at the following:
high heels
bras
condo developments
office jobs
big banks
iceberg lettuce salads
leaf blowers
and please:
read books
get your hands dirty
bike or walk by the lake
take public transit
take side streets instead of the highway and stare out the window
grow plants
eat local
support small business
clip articles
share handouts
wear flow'y pants
vote
end the work day at 3pm
let the sun beam on your face
choose sugar over Splenda
never feel you have too many folders or containers
carry multiple purses
send handwritten cards
write letters to the manager when service is good
visit the never visited gym teacher on parent/teacher conference night
if you can't afford to send your child to the school of your choice (Montessori), barter for tuition (school garden and newsletter services)
splurge on pens, sleeper cars, Whole Foods, and bagel sandwiches
follow her on twitter (without expectation of new tweets)
visit and share her website
sit in coffeehouses with a mug of real coffee (no decaf), barista banter, and reflective thoughts
fight the man
tell people they matter, they're heard, and they've impacted you
redefine "success" so that the definition fits what you value
if there are eight paths and none feel right, choose the ninth, without worry about what if, what others will think, or if it's the right choice
and make your loved ones feel encouraged and supported whatever they choose and whomever they are
Saya discusses her relationship with her unique mother, and how it helped to shape her into whom she is today

Thank you for your interest in remembering and celebrating Debbie's life.
Chicago Tribune obituary | Evanston RoundTable obituary (if you would like to leave a public comment, this is a good space for that)
In lieu of flowers, donations can be made to Chicago Women in Trades, the YWCA Evanston/North Shore Domestic Violence Shelter (select Mary Lou's Place), Greenpeace, or the Nature Conservancy.
Debbie's wish, not a joke, was to be left out for vultures as is done in Nepal, India and by some Native American tribes. The City of Evanston did not give the go ahead for vultures. Her Plan B wish was to be scattered amongst the soil of a newly planted tree — donations can be made to the Debbie Hillman Memorial Tree (please indicate Debbie Tree donation). The tree will probably be planted in a public space. Location details forthcoming.
An ask: If you know that Debbie was active in state legislation beyond the 2009 Illinois Local Food Farms and Jobs Act, can you let Saya know via the form below? There are murmurs about getting state lawmakers to introduce a resolution to honor her legacy on the local food front and this info would be helpful.
🌱 Debbie Hillman Memorial
If you'll attend, please RSVP below to help with planning and set up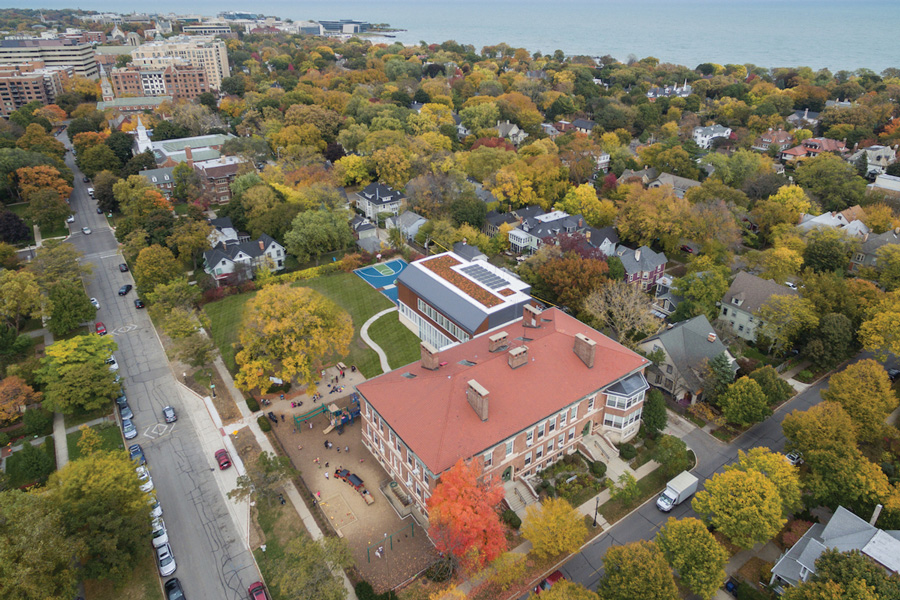 📷 Credit Jim Steinkamp
Saturday, June 17th, 2023
Chiaravalle Montessori School (Saya's school pre-K through 5th grade)
Doors 1030AM; service 11AM (with time after for mingling)
425 Dempster Street, Evanston, IL
🌻 Enter via the Currey Park gate on Hinman Avenue. Look for the North Wing Main Entrance #5. ADA accessible entrance.
Attire: comfy, casual, and colorful (bonus points for a little dirt under your fingernails)
🚗 Car: Free street parking. Some sides of the street are two-hour spots; check signs. There's also a paid City of Evanston parking lot at 1236 Chicago Avenue, about four blocks away.
🚴🏽‍♀️ Bike: There's a bike rack in Currey Park. If full, you can lock up to the playground fence.
🚂 Public Transit: 5 minute walk from Purple Line Dempster stop. 2 minute walk from 213 bus Chicago & Dempster stop. The Metra (UPN line; Davis Street stop) is also an option; check Google Maps for walk and bus options.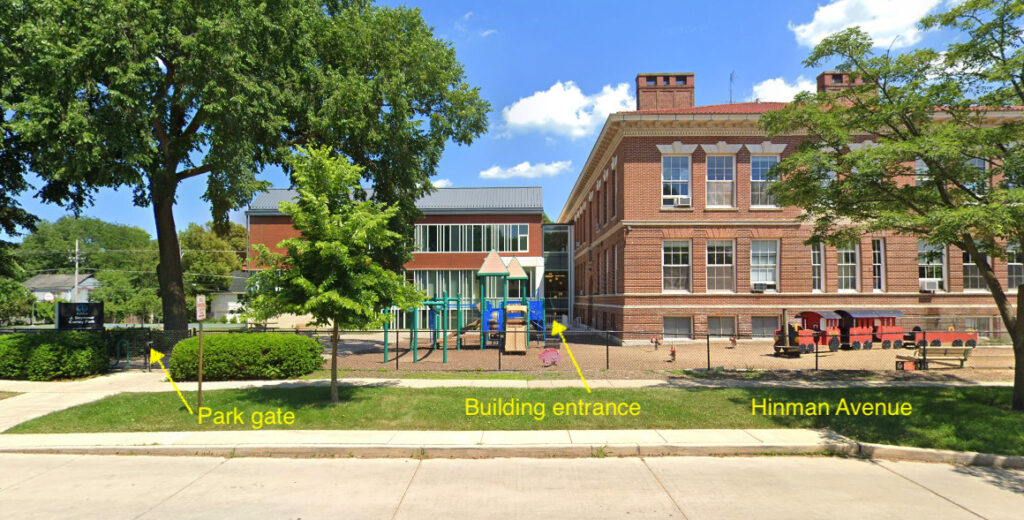 RSVP
One woman's attempt to change how we think about and interact with food