Psst. It's you — you're the secret sauce.
Now how 'bout that extra something to get you from where you are to where you want to be?
"When I first considered joining SSS I didn't really know what it would be, but I was 100% sure it would be great because Saya was running it! I had the standard nervous excitement that comes with making a large financial investment in yourself that's intangible, with success contingent on the amount of work you put into it. Even though I knew it would be worth it, it was still scary to jump into the unknown. I'm SO glad I took the leap! I walked away with a purpose-driven direction for my business, a refreshed sense of self, hardly any fear, a renewed sense of community, and no less than 22 Oprah-scale aha moments in the books. #lifechanging"
"When I saw the posting for SSS I was immediately intrigued even without knowing what exactly it would offer. I decided to take the leap based on Saya's reputation for connecting people as well as my attendance at previous offerings. Every time I went to one of her offerings, I always walked away feeling re-energized and ready to try new things. That's exactly what I thought SSS would do for me and I was right! During the sessions, I used my time to work toward making a career transition even though I didn't know what I wanted to transition into. The group atmosphere was supportive, kind, and understanding, and allowed me to blossom. By the end of our time together I knew what field I wanted to transition into, and I had made a ton of great connections in order to make the switch happen. I would take this class again down the road to work on something else I might need the support to accomplish, that might be tough to do on my own."
"I'm so glad that I trusted my instincts and invested in myself and the Secret Sauce Squad. As I was approaching 40, I was really coming to terms with a lot of trauma and loss and feeling overwhelmed as to what I really wanted my 40s to be like and how to manage all the various people and things pulling me in different directions. Saya herself and her whole vibe once again made it a very comfortable space and I learned so much from Saya, my fellow squad members, our special surprise guests, and most of all for myself. It is a wonderful, safe space to take time for yourself and sort out problems and struggles while being unconditionally supported and cheered for. It was definitely a wonderful investment and I highly recommend it no matter where you are in life."
"It was a bit of serendipity when I read the description for Secret Sauce Squad. I'd been using the pandemic period (aka WFH) to explore what I want next in my life…and then I read about this program…a terrific opportunity to invest in myself. Our group was so supportive and it was wonderful hearing all the different perspectives / backgrounds while also realizing many of us struggled with the same concerns. Unlike some, I didn't have a specific goal I was working towards, just looking for some clarity in my thinking. I got that in spades - from the tools and content that Saya (our wonderful SSS guru) provided to the suggestions / feedback from my SSS mates. So worth the time and commitment. I'm looking forward to continuing to work on my own "sauce" and supporting everyone as they continue down their paths as well."
"Feeling the impact of the pandemic and wanting to spark some life changes, I signed up for the Secret Sauce Squad. Having watched Saya living her "Life of Yes" only from afar, I decided to jump, no LEAP, into this investment in myself knowing nothing was going to change without some motivation. Equal parts introspection, contemplation, and laughter, SSS was the jolt I needed to kickstart both my professional and personal life! Saya has a creative ability of helping you free your mind through her intermingling of music, humor, special "doorbell" guests and her own vulnerability to inspire you. Saya and SSS gave me the opportunity and time to find myself again. Add one more devotee to the Mac & Cheese bandwagon!"
"During some big transitions going on in my life, Saya and our Squad were exactly what I needed. I was able to maintain focus, stay committed to my goal, make a plan for what's next, all while supporting others in their own journeys. I learned something from each special guest, even if their specialty wasn't what I was focused on. Everyone had different goals and yet the squad worked for us all. What a special secret sauce!"
"I was feeling kind of stuck and unhappy. I wasn't sure what SSS was or what to expect but then I thought, have I ever done anything with Saya and thought, meh it was okay? That would be a giant NO! Saya and her goodness got my creative juices flowing and my mind opened to so many new possibilities. SSS was the best thing I've done for myself in a long time! And having it all via Zoom made it possible to participate all the way from the West Coast."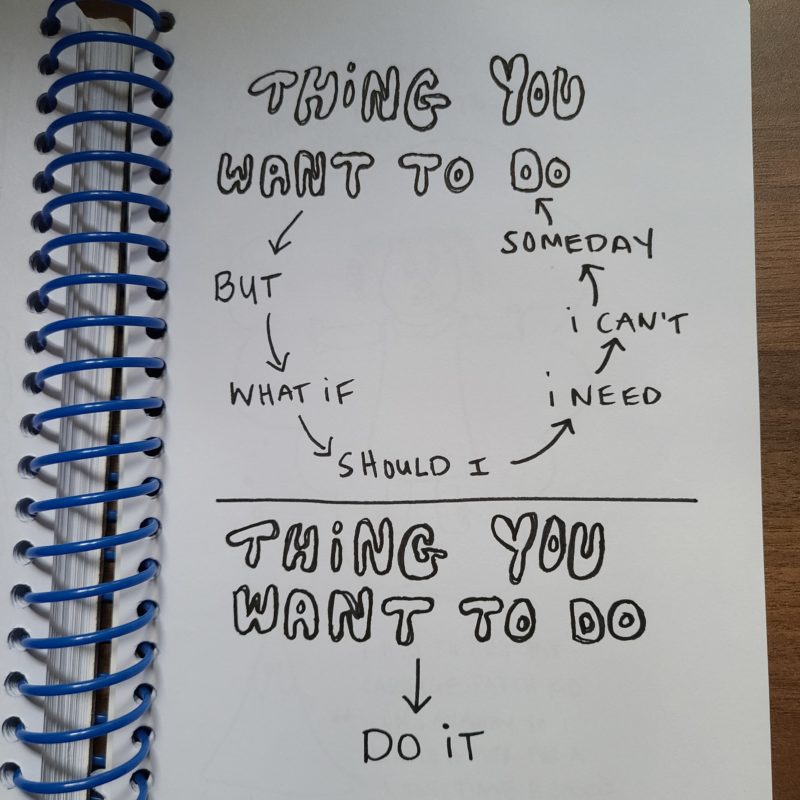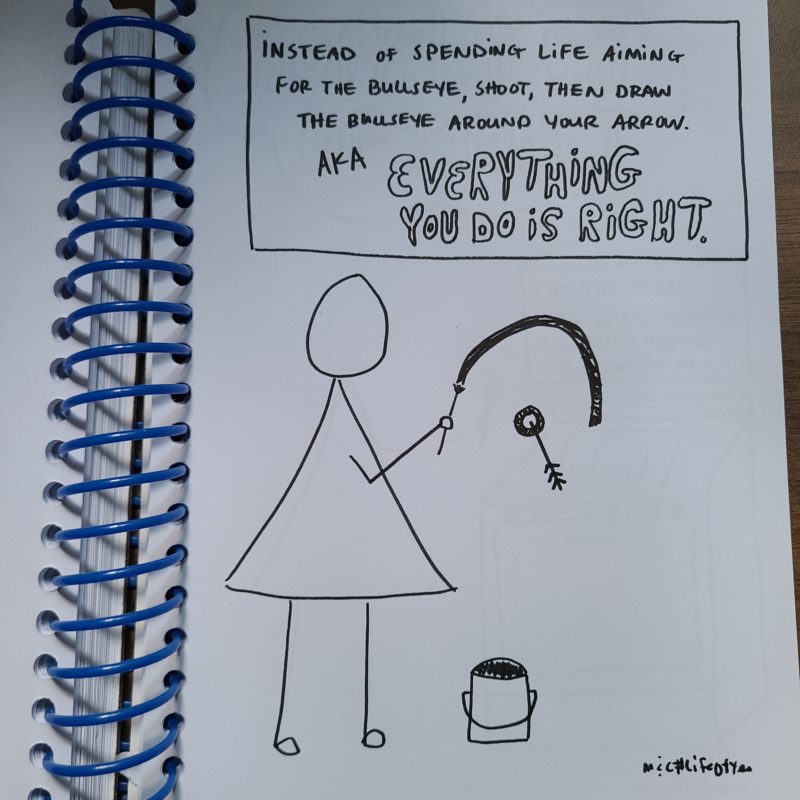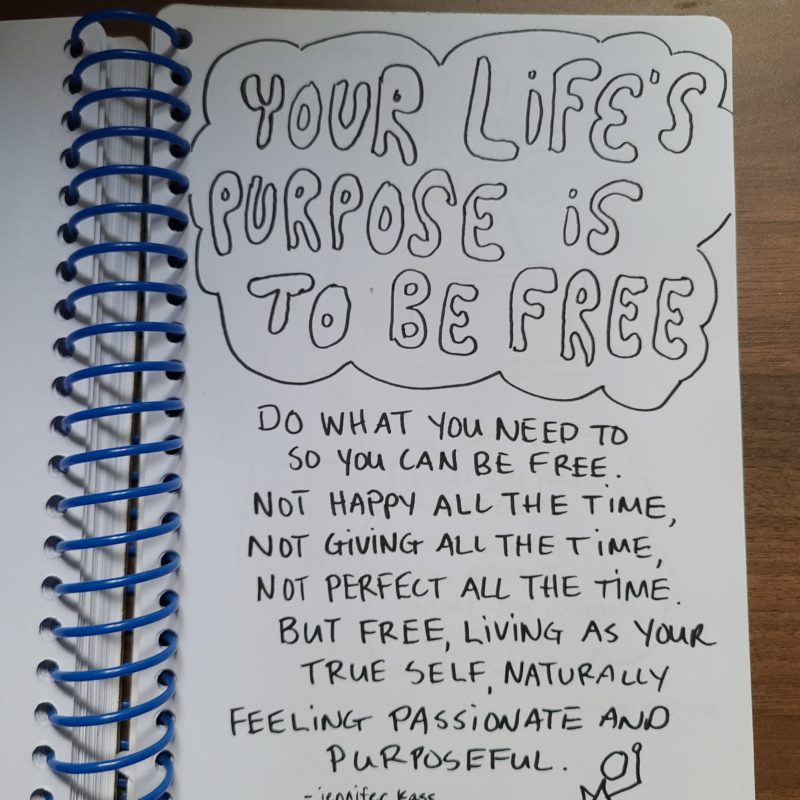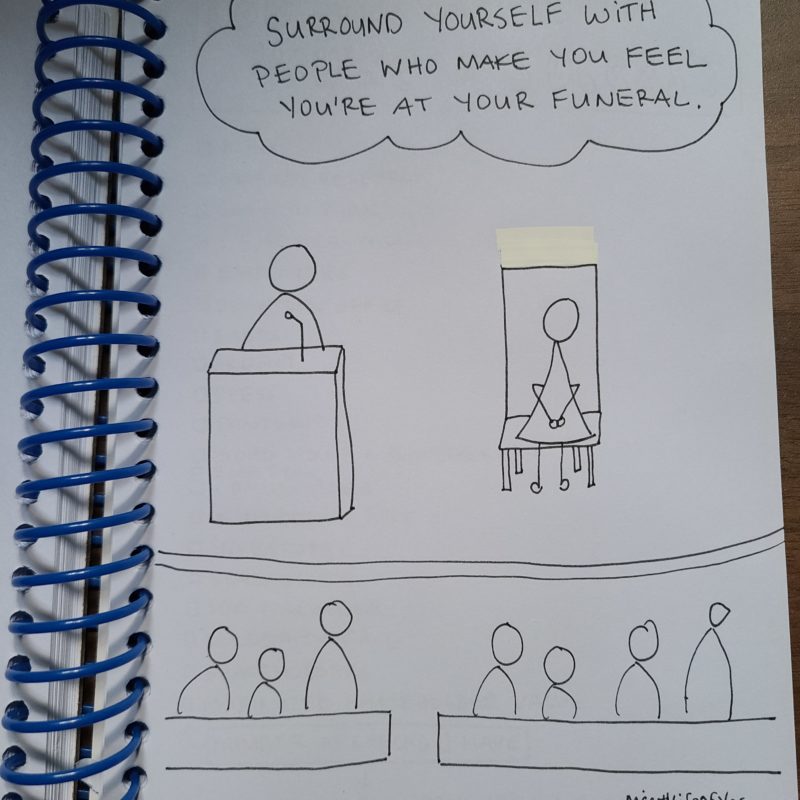 Secret Sauce Squad
Aka SSS
NOTE: There are currently no openings for SSS. You can stay in the M&C world to be notified of the next opportunity to join.
Tired of consuming "how to live your best life" resources and ready to actually live your best life?
Ready for "next"? Next chapter, next level, next incarnation, next you…
Want more confidence? Accountability? Direction and purpose?
Want someone to both hold your hand and push you off the cliff?
Want the cliff bottom to be lined with your biggest cheerleaders?
Tired of excuses, getting in your own way, starting yet not finishing, dreaming but not doing?
Does being led by a charismatic, transparent, funny, realistic, walk the walk, firm yet squishy leader appeal?
Ready to full-ass commit to yourself?
Join the Secret Sauce Squad.
A DO. THE. THING. empowerment program, rooted in community and action, to help you design and live the life you desire. Professionally. Personally. Whateverally.
SSS is led by Head Cheese-It Saya —
"Working with Saya has helped me develop my own internal compass and lean into a life in alignment with my values and sense of self."
"(Saya is) like my personal trainer but for adulting, not burpees."
"Whatever the offering, click the register button without concern. Saya will deliver."
You can learn more about her below.
At program end, you'll have the tools to continue the goodness on your own, making the end just the beginning…
Areas of Focus
Quality of life
Direction
The power of "yes"
The power of "no"
Boundaries
Self awareness
Time management
Career
Finances
Communication (storytelling; public speaking; networking; small talk)
Success
Failure
Fear
Confidence
Shame
Valuing self
Navigation of life's highs and lows
Commitment / Included Goodness

January 3, 2023 – March 28, 2023
Excitedly unboxing your Life of Yes℠ Welcome Care Package

Weekly group sessions facilitated by Saya Tuesdays 6-8:30pm CST (Zoom; being on camera required)

Reunions: 60 minute group check in 3 months and 6 months after final session on TBD dates (Zoom)
Optional: one 1 on 1 60 minute chat with Saya during or after SSS at a TBD date (Zoom or phone)
Minimal outside communication and work — you may be inspired to act externally but 99% of the work can be done within our time together. Lessen the noise! Lessen the To Do's!
Required Materials
Your Life of Yes℠ notebook (part of the welcome care package)
Your favorite pen
An internet-ready device (computer preferred over tablet or phone)
Zoom
Cost
$2400
Payment options: pay in full or 3 installments of $800

Your first payment, whether in full or an installment, will reserve your spot
There are no refunds unless someone on the wait list is able to take your spot so make sure you can commit before committing
Payment Methods: Venmo; QuickPay/Zelle; PayPal; credit card
Noodle around the FAQs below —
If you need more information, this isn't for you.
If you need a discovery call, this isn't for you.
If you need to be convinced, this isn't for you.
If you feel stress, this isn't for you.
If you feel "Yes! Need! Want! Perfect timing! My people! I'm nervous but good nervous! I. Can't. Wait.", this is for you and you should apply immediately via the application below.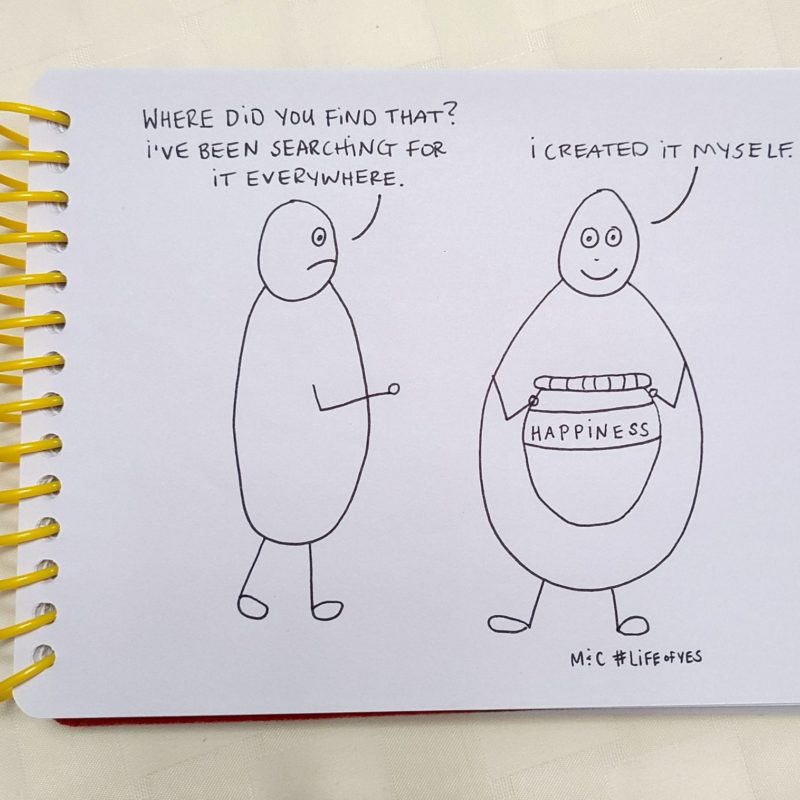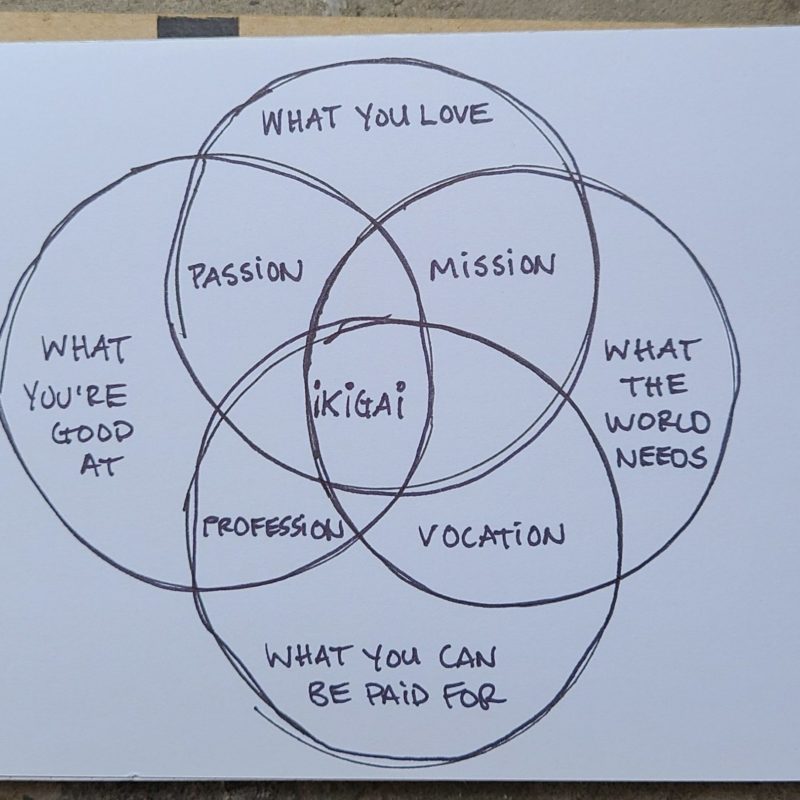 FAQs
Who is this for?
Anyone
stirred
by the idea of empowerment to live your best life; the squad's specific areas of focus; the commitment, community, leader, everlasting results, action…
This is an inclusive space. All are welcome.
Requirements —
great if not perfect attendance
you're 21+
you're yes'y, try'y, share'y, and support'y
Do I have to be an entrepreneur or business owner (or want to be one) to participate?
Nope! Though we'll talk about those areas, the takeaways are applicable to everyone. An entrepreneurial mindset
looks good on all of us
.
Do I have to have a project or an idea to work on? A goal to work towards?
Nope! Maybe you're in for the people. The access to Saya. The experience. The commitment. The protection of self space. To explore yourself.
We'll do goal stuff together. You simply have to show up and be willing to work.
What exactly will we be doing?
Cool stuff. Quality, impactful stuff.
The dates don't work for me; will you be offering this again?
As with everything Mac & Cheese, maybe. A Life of Yes℠ for Saya is one of autonomy and autonomy means balancing commitment with flexibility.
Also, can you make the dates work for you? There is no better time. There won't be a perfect time. You'll never have more time. Prioritize what's important to you — is this important to you? Are you important to you?
Learn more about your leader – therapist – career coach – life coach – teacher – drill sargent – personal trainer – camp counselor – boss – friend – Accessible Oprah
here
and read what others say about her at bottom of page.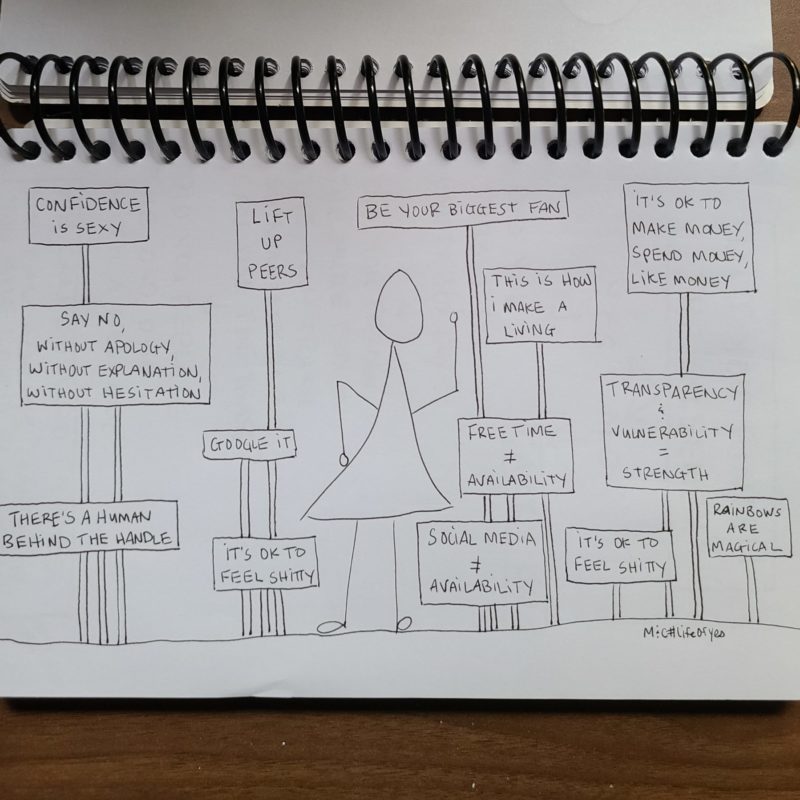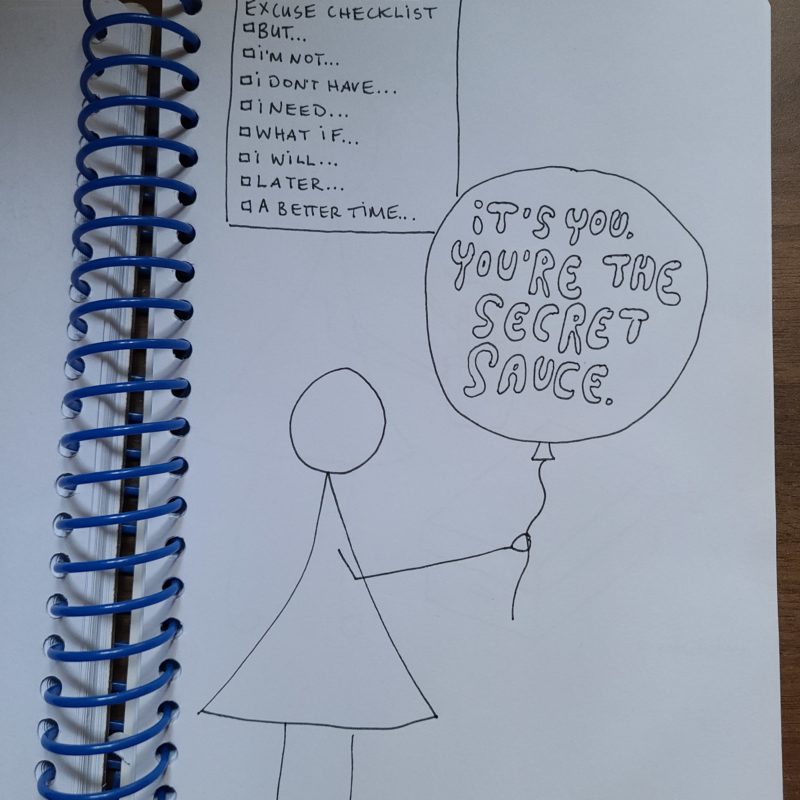 Application
NOTE: There are currently no openings for SSS. You can stay in the M&C world to be notified of the next opportunity to join.
Suggested you read over the entire application before starting. Saya will be in touch with everyone, whether you're selected or not. If you're taken to a confirmation page after submission, you're all set, sit tight and Saya will be in touch!
Testimonials
"Saya is a legit life-changer. She single-handedly launched my financial coaching career long before I thought I was ready. That's what I love about her approach to.. well.. everything! She's the embodiment of her motto 'life of yes' and had it not been for her asking me to run a workshop I'm sure I would've waited a year or more to launch a business I had been thinking about for a while. It's been almost a year since I've launched my business because of her and I've had the opportunity to coach almost 100 clients on how to money, I've grown my following to almost 20k between Instagram, Tik Tok, Facebook, and YouTube, and the goodness just keeps on coming. What's amazing is I keep getting referrals from her and her Cheese-Its, long after the workshop! Her community is hands down one of the most inspiring, empathetic and open groups of people I've had the opportunity to work with. I think the reason her group is so awesome is because Saya is. She IS all those things. And when I think about the quote — surround yourself with people you want to be like — I think of Saya's community (and Saya!). She makes magic happen. She's a magic person."
"I can't recommend working with Saya enough. She's taught me a lot - how to tell my stories, clean my house, and travel fabulously on a budget. She's also encouraged me to value myself and my time, choose joy, and say no without guilt. Saya is unapologetically herself,  a truth teller and cheerleader, wrapped up in a friendly, down-to-earth package. Working with her is like having that angel on your shoulder who whispers (or shouts through a megaphone) to remind you that your special sauce is what the world needs. And the Saya goodness comes complete with a package of welcoming, like-minded Cheese-Its to play with - it's how I made new friends at 50!"
"Saya and Life of Yes℠ has introduced me to a new way of living. An 'enhanced lifestyle' that promotes self-discovery, braveness, inward and outward kindness, and the encouragement to follow my passions in manageable, bite sized Mac & Cheese chunks. As though this wasn't enough, every step of the way I've had support from Saya and the most authentic and inspiring individuals who make up the LOY community."
"Saya is the role model I've always wanted. I am a multi-talented individual who has no desire for an employer and shudders at the thought of doing the same thing every single day. Watching Saya live her best life inspires me to know the vision I've held for myself is possible. I have always believed that I should be able to do what I love—all of it—have a blast, and get paid for it. But I didn't know anyone who was living that experience. It was just a wishful thought until I met Saya. I love how she courageously tries new things and encourages others to do the same. I love how she authentically shows up in life and lives the way she wants. I love how authentic she is in every aspect of her business and that it is not a liability. She is my greatest example that it is possible to be authentically me in my business and live the life of my dreams on my own terms. I will forever be grateful to her for that."
"Saya inspired me to believe in myself to fulfill my dream. The Life of Yes℠ (LOY) family continues to support and cheer me on in my entrepreneurial endeavor. Saya is the connection to making friends as an adult. Thanks to (her offerings), I made some of the best and closest friends of my entire life. And I was in my 40s! Saya lives, breathes, eats, and writes her true authentic self. In return, she welcomes and encourages everyone to be their true authentic selves too. That's a rarity in this world. Saya and the LOY family constantly present opportunities to feel all my feels. This is where your life experience gets real. And I love it here!"
"I signed up for my first Mac & Cheese Productions event, and to be honest, I was a little skeptical. Then I heard Saya speak. She talked about getting fired, and how she turned it into the best thing that ever happened to her. That was it for me. I wanted to have that energy, that confidence, that purpose, that direction, that sense of self. Working with Saya has helped me develop my own internal compass and lean into a life in alignment with my values and sense of self."
"To be honest, I didn't know what I was missing in my life until I met Saya at her Life of Yes℠ Meetup where I sat with a group of strangers in her living room after being laid off from my job, wondering where to go. I liked her for being so real, vulnerable, kind, honest and not full of any BS. She walked us through an activity to help us find things that we like and love. I didn't realize such a simple activity could unlock the power within us. I have revisited this simple activity MANY times over the years to check in on my personal and professional goals. From that meetup, I changed jobs and started living my passions. I feel so lucky I was welcomed with open arms into the Life of Yes community (along with my husband). I get chills thinking about my Mac & Cheese experiences and all the positive they brought to my life. I moved to Austin, TX and Saya has continued to offer incredible programming that I have not found ANYWHERE else. She is one of a kind, truly a guiding light, and I'm so lucky to be in her orbit."
"At her core, Saya Hillman is a gifted storyteller; her own story is the foundation of the work she does, and it's by sharing it so candidly and from the heart that she helps others to do the same. No matter the format for her sharing - in-person, virtual, in writing, or in speaking - and size of the audience - 10 people or 10,000 - Saya has the true ability to reach an individual exactly where they are. Because of Saya, I have taken greater leaps in my own life and business, and feel braver, more capable, and more open to what's to come."
"I honestly could not imagine the last 2.5 years without (Saya). There is a reason that many of us Life of Yes'ers, when faced with a decision, ask ourselves, 'What would Saya do?' She would most likely value herself by adding a zero, find a way to help while honoring her time and energy, and share all the parts of her journey, even the not-so-great bits, to inspire/empower others. If you add Saya to your life, you will grow, get used to words like nervou-cited, and be part of the most supportive group of people you'll ever meet."
"Saya brings nice people to other nice people to share their things in a nice way. When people sign up to be in Saya's community, they're not just another number. She puts a level of care into each relationship. I feel seen by Saya. It's like she's written everything for each one of us individually and I think that's really beautiful. She's one of those people who when she speaks, it has weight, it makes me reflect on myself, and she lingers in my mind. She's taught me to do my own thing; that it's okay to give myself permission to give myself permission; and to talk more about myself and to speak more and promote myself more blatantly. She makes things fun. She always knows something good to say even when I don't know what I need to hear."
"The first time I met Saya, I was giving her my cell phone and loading into a van full of strangers, headed to an undisclosed destination for a weekend with an unknown agenda. When the registration opened, some months beforehand, I signed up the day it was offered and happily paid the several hundred dollar admission for a truly unique experience. Earlier, Saya had given a good friend of mine the opportunity to grow her community through embracing her suckage, supporting new friends and putting on a performance in front of hundreds. I started following Saya virtually, consuming endless positive energy which she put out to whomever would listen and bottled so perfectly in her Ted Talk. I wanted to find my community and Saya delivered in a way which I describe to others as transformational. When I entered that weekend, I was riding a long downward spiral. By the time the van parked at our sleepaway home, I was taking my first steps on the climb up. Better yet, I was doing it with the support from a community of new friends. Saya has devoted her life's work to create opportunities for us to try something which makes you sweat by having the right conversations, explore different perspectives and grow personally by connecting with new people and with yourself. I honestly don't know how Mac & Cheese remains one of Chicago's best kept secrets. Whatever the offering...Saya will deliver."