2018 Life of Yes℠ List o' Gift Ideas
I love lists + making recommendations + making other people's lives easier and richer + introducing people to newness. So of course this is one of my favorite posts of the year when I get to combine all of those loves into a "Here's what/who I'm crushing on and I think you may crush on 'em too" collection. Just in time for the holidays.
Gift ideas for loved ones. For your boss. For clients. For yourself.
I try to provide a range of prices. I get that not everyone thinks a $500 vacuum is worth it (it is!).
Enjoy. And if you have any additions, including your own ______, feel free to add in the comments.
NOTE: Links in this post may be referral links — when you click, you may get goodness, M&C may get goodness, both may get goodness. Goodness being a credit, discount, compensation, a high-five. If M&C refers someone or something, know that the referral is rooted in genuine reverence for his/her/its quality and usefulness. Thank you for valuing and trusting M&C referrals!
---
Food
Bike a Bee Honey – "Bike a Bee is an urban beekeeping project with about 50 hives on the south side of Chicago. Most of our hives are placed in community gardens, schools, urban farms, and other shared, visible spaces." A peer gave this out as a party favor at her wedding. 😍 You can see a video about Jana's story here.
Nutritional Yeast – Due to Best Friend turning vegan, I've learned about a lot of new food items. He loves this sprinkled on popcorn. "Enjoy this salty, creamy, nutty, cheese-tasting superfood that can be sprinkled on just about everything and is bound to become your secret weapon to feeling fuller for longer! In addition to being extremely low in calories, fat and sodium, it is dairy free, gluten free and MSG free. It also delivers essential vitamins, minerals, fiber and protein."
Maldon Sea Salt Flakes – OMG. I thought I had tasted salt. Nope. This stuff is amazing. Another Best Friend find. And a few weeks after he ordered it, Samin talked about it on Salt Fat Acid Heat, so you know it's good. Also, watch her show! She's darling.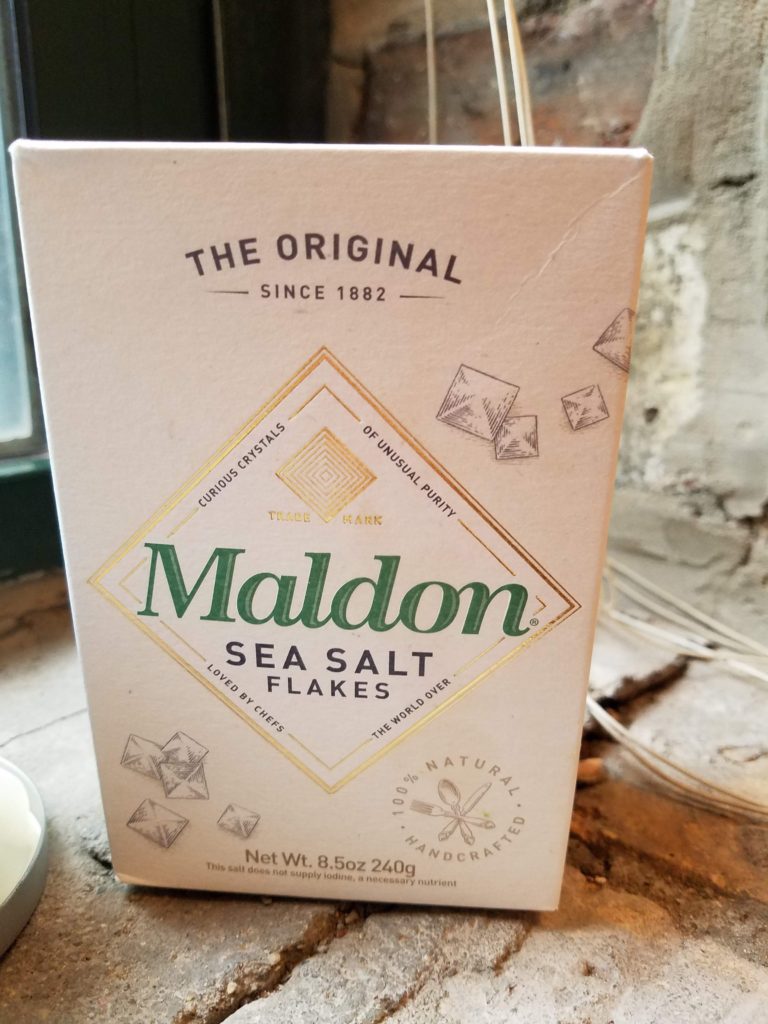 Support The Little Fishes Potpourri
Chelsea Leifken – "Her work promotes self-love, authenticity and unfiltered happiness." She's got clothing, bags, accessories, art, candles…

Little Truths Studio – "I seek deeper truths and understanding about ourselves– what it means to be human, finding happiness, the importance of interconnectedness, our intrinsic need for nature." Lori lives and works in the most idyllic setting; fall down the rabbit hole that is her Insta.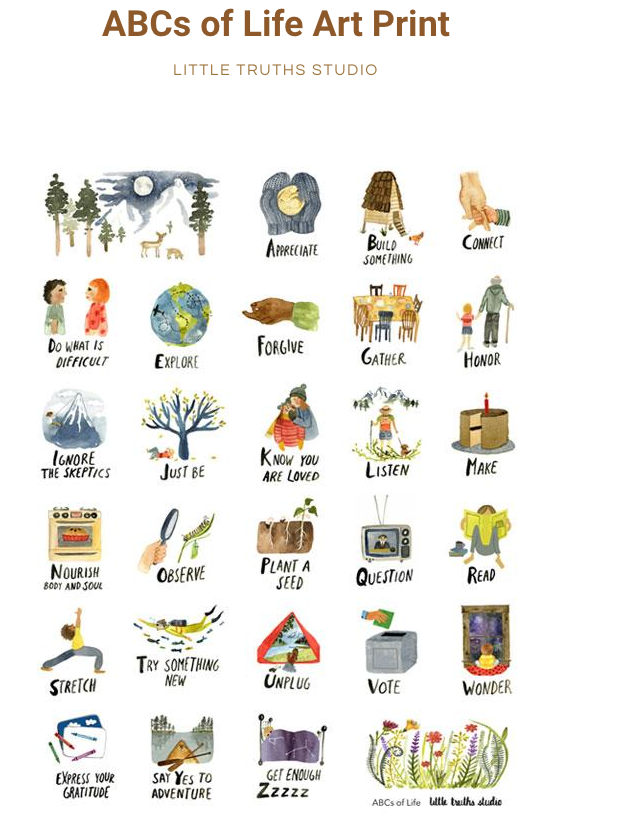 Allie Kushnir – "We are a brand of unique housewares, accessories, and paper products based on original drawings and watercolor paintings. The goal is to encourage a conscientious lifestyle by offering beautiful, modern designs that will disprove the common belief that living ethically equates sacrifice." 2019 Feminist Mantra Calendar caught my eye.
The Octophant – The top commenter-getter wall hanging in our space. Everyone loves Chinocerous.
Jazzy Goes Berserk – Custom personalized t-shirts, totes, tumblers, and more.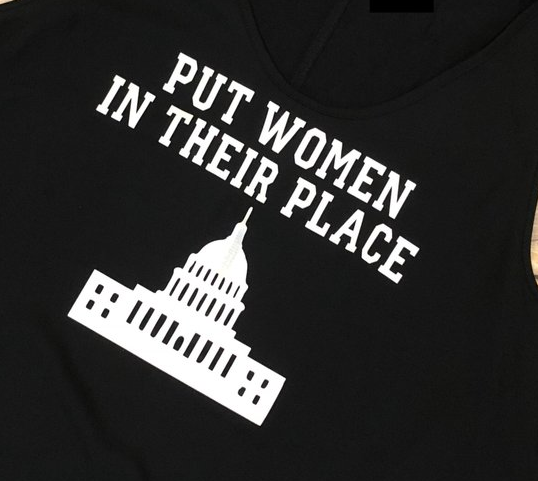 Port of Raleigh – "We are a modern home & lifestyle store where everyday objects are celebrated for their function, simplicity, intrigue, and inherent artfulness." I adore craft paper so of course, crushing on the Daily Roller.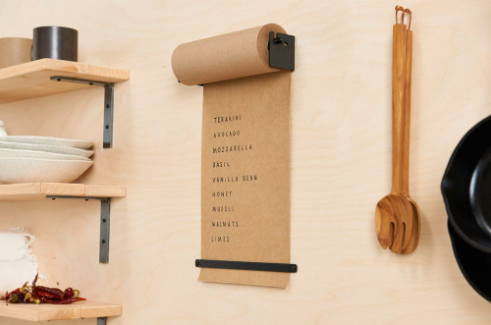 Stay Home Club – "Stay Home Club is a range of lifestyle products for people with no life. We are a club that never meets, but a club nonetheless." I bought below for Best Friend, he loves it.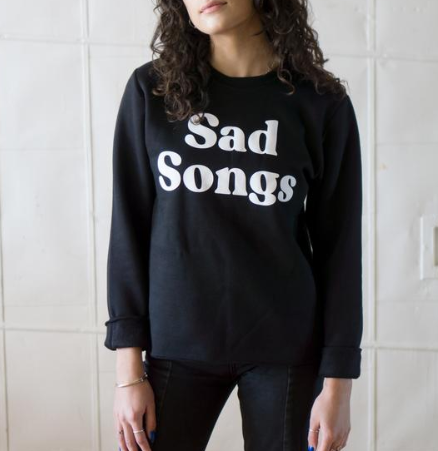 The Every Day Calendar: A personal gold star system for your habits – Fast Company article on the calendar.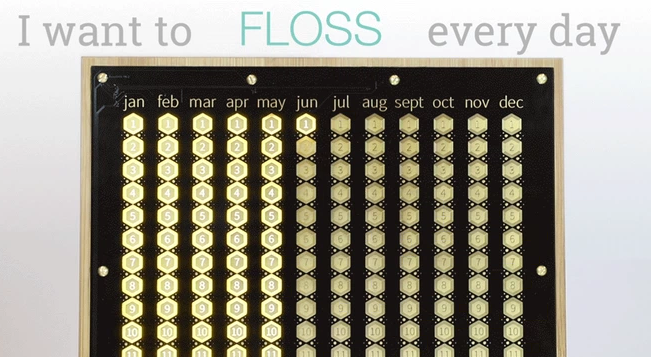 Joe Mills – "I specialize in Chicago themed illustrations. What started out as a way to pay homage to my home after a move to Australia has turned into a mild obsession to find as many unique and creative ways to illustrate the City of Chicago." The Chicago Playing Cards caught my eye. Love that he's a school teacher.
Bike Toilet Paper Holder – Bought this while in Utah. Still swooning.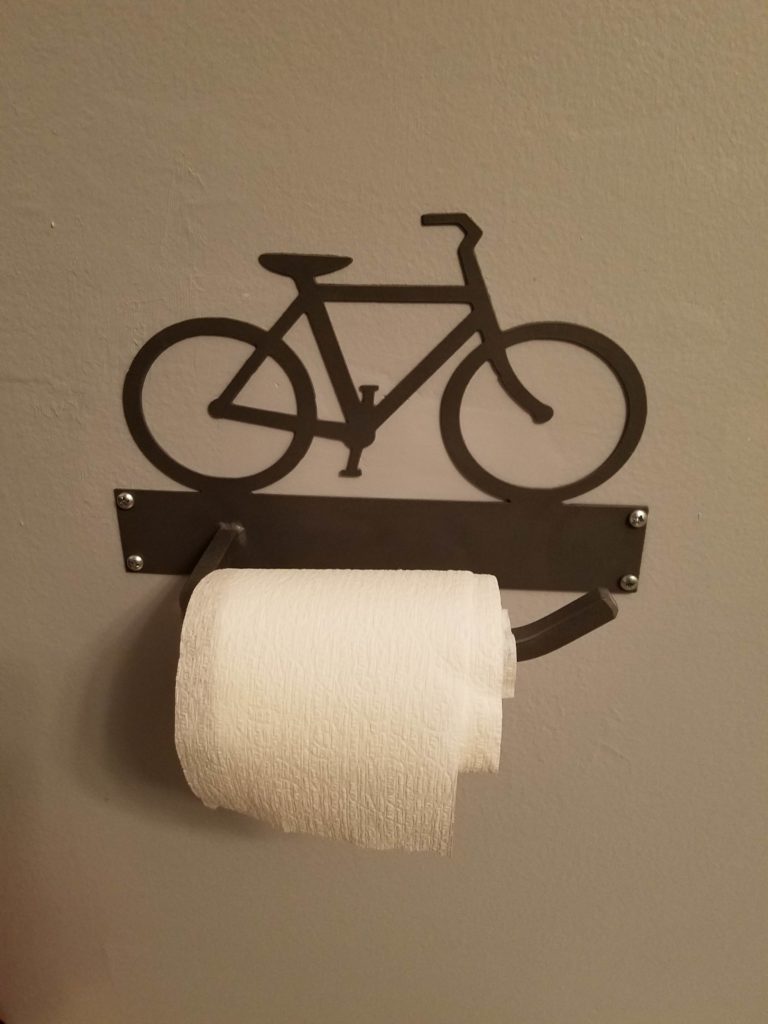 Material Item Potpourri
Jogger Pants – Don't be put off by the name; absolutely no jogging necessary. I use them for laying on the couch.
Resistance Bands – for Powerlifting, Mobility, and Stretching. Best Friend loves this brand.
Keen Women's Whisper Sandal – I always thought these were geeky and ugly. And then I wore them two weeks straight in Italy and am forever a convert. Sooo comfy, light, cool (as in temperature). As a minimalist traveler, I am over the moon with these.
THE FONDOODLER "Hot Glue Gun" But For Cheese – Uhhh, I can't say I have this or have tried this. But it sounds amazing.
Electric Spice and Coffee Grinder – A friend gave one to us as a housewarming present and every day, it makes me feel like a real bona fide adult. There's something about grinding your own beans.
Saucony Originals Women's Jazz Low Pro Vegan Retro Sneaker – now that Best Friend is vegan, I do what I can to support him. I mean, I'm still all about bacon. But these shoes cute AND vegan, so I had to get 'em. I love having footwear that allows me to explore the world comfortably and cutely. These were all over Italy.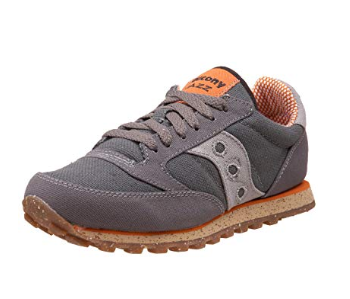 LED Flicker Flame Effect Light Bulb – check out this Reddit thread; people are passionate about these.
Decorative Pie Crust Impression Mat – "Make popular decorative pie crusts the easy way."
The Five Minute Journal: A Happier You in 5 Minutes a Day – "With a simple structured format that takes just 5 minutes, The Five Minute Journal is simple, quick, and effective. Whatever your excuse for not keeping a journal is, this journal will eliminate them."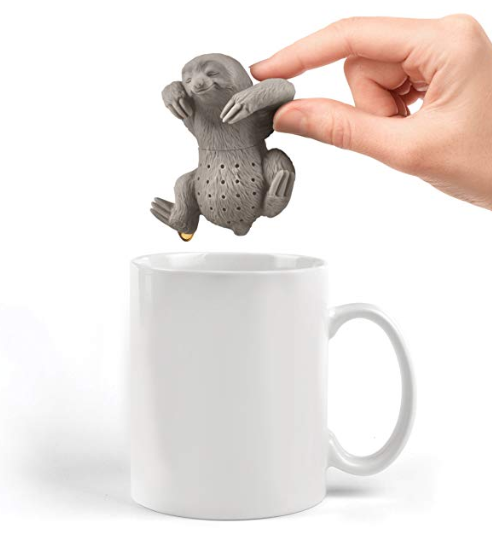 "Best Friend wanted them and I was skeptical but he was right" subcategory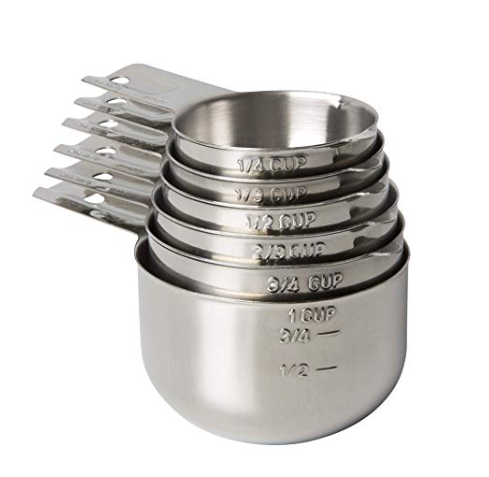 Magnetic Measuring Spoons – Magnets keep them together in storage, they rest on counters without falling over, and the narrow ends allow them to fit in most containers.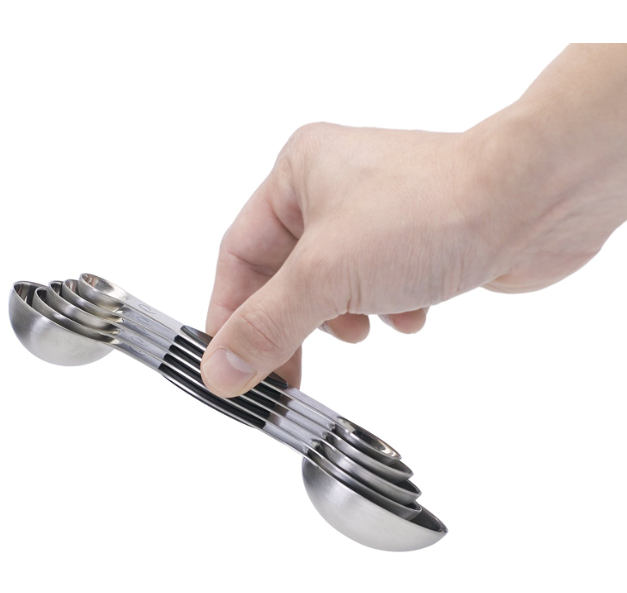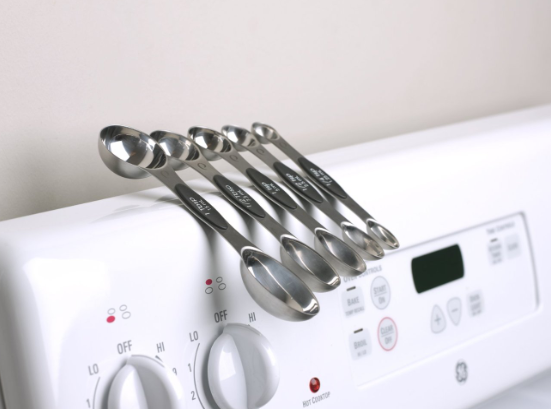 3-Piece Angled Measuring Cup Set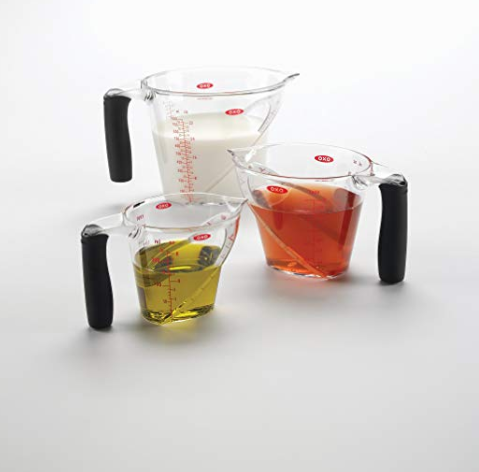 "I didn't realize I needed these until cleaning clients opened my eyes" subcategory
Cable Clips & Cable Clips No. 2 & Cable Clips No. 3 – Sick of your charger cord falling between your bed and the wall? Me too.
Microwave Splatter Lid – Sick of cleaning up microwave explosions? Me too. Can't believe it took me this long to get one.
Sink Strainer – I know, not sexy. But I couldn't believe what a cheap, easy upgrade this gave our kitchen sink. The old strainers never looked clean no matter how much I scrubbed. And you know I scrubbed. So at the very least, get a standard, traditional model. Or you could get a bit sassy with this one, this one, or this one.
Hinged Toilet Paper Holder – I hate changing TP. This makes me hate it less.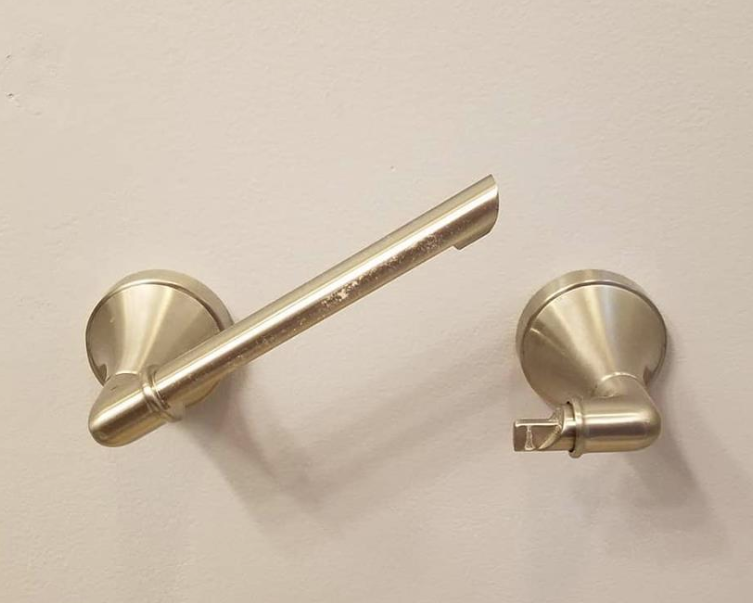 Dyson Cyclone V10 Absolute Lightweight Cordless Stick Vacuum Cleaner – I cannot properly state how in love I am with my V10. It's amazing. So amazing, that when I head to cleaning clients who have vacuums, I still bring my baby. Even when on bike. It makes vacuuming fun. Seriously.
Books
Everything's Trash, But It's Okay – Got to see Phoebe in person recently, so funny.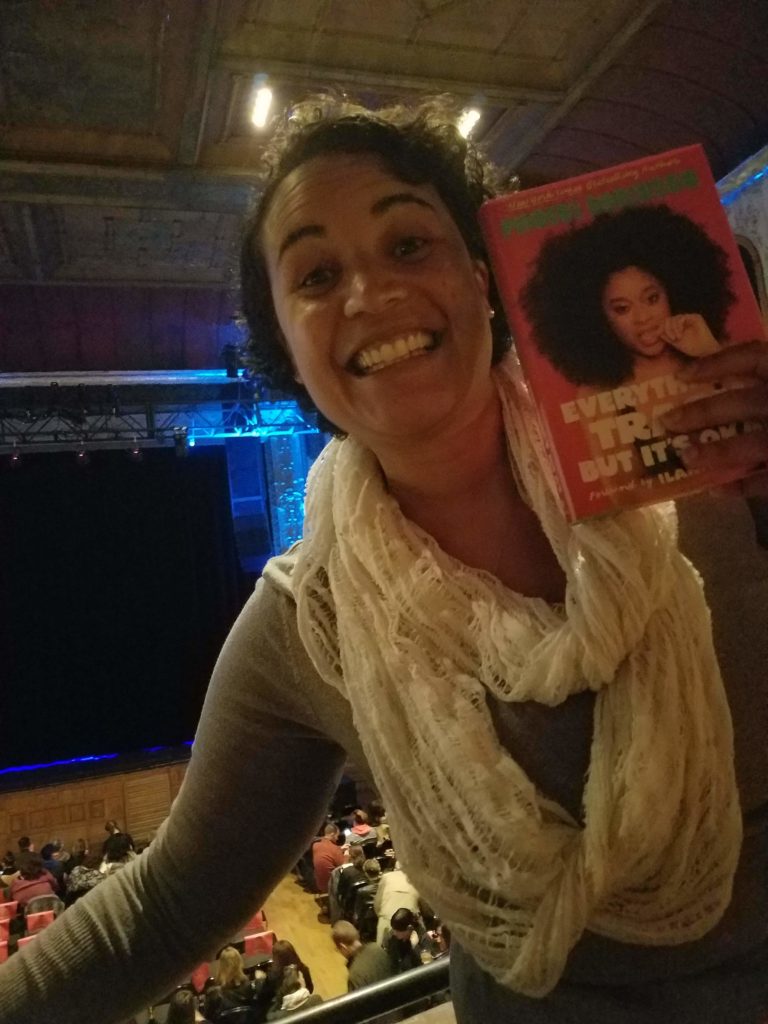 Gmorning, Gnight!: Little Pep Talks for Me & You – "From the creator and star of Hamilton, with beautiful illustrations by Jonny Sun, comes a book of affirmations to inspire readers at the beginning and end of each day."
The Perfectly Imperfect Home: How to Decorate and Live Well – "According to Deborah, the point of decorating is to create the background for the best life you can have, with all its joys and imperfections. This book will show you how."
I Am Her Tribe – "Focusing on inspiration, Doby's poetry invites its reader to "Come as you are. Your tribe has arrived. Your breath can rest here."
The Five Invitations: Discovering What Death Can Teach Us About Living Fully – "These Five Invitations show us how to wake up fully to our lives. They can be understood as best practices for anyone coping with loss or navigating any sort of transition or crisis; they guide us toward appreciating life's preciousness."
Brick: Who Found Herself in Architecture – "A young brick goes on a journey to find her place in the world by visiting ten celebrated brick structures around the globe."
Everyone's a Aliebn When Ur a Aliebn Too – "Through this story of a lost, lonely and confused Alien finding friendship, acceptance, and love among the animals and plants of Earth, we will all learn how to be a little more human."
Small Victories: Spotting Improbable Moments of Grace – "Profound and hilarious, honest and unexpected, the stories in Small Victories are proof that the human spirit is irrepressible."
Passing for Human: A Graphic Memoir – "A visually arresting graphic memoir about a young artist struggling against what's expected of her as a woman, and learning to accept her true self, from an acclaimed New Yorker cartoonist."
Ed Emberley's Drawing Book: Make a World – "Using simple shapes, Ed Emberley shows would-be artists how to draw over 400 things, such as an airplane, anteater, submarine, train, kangaroo, gondola, and much much more!"
Steal Like an Artist: 10 Things Nobody Told You About Being Creative – "You don't need to be a genius, you just need to be yourself. A manifesto for the digital age, Steal Like an Artist is a guide whose positive message, graphic look and illustrations, exercises, and examples will put readers directly in touch with their artistic side."
How to Be Interesting: (In 10 Simple Steps) – "A uniquely inspirational how-to that combines fresh and pithy lessons with deceptively simple diagrams and charts."
The Book of Mistakes – "Memorable picture book debut about the creative process, and the way in which "mistakes" can blossom into inspiration."
No Small Plans – "A graphic novel that follows the neighborhood adventures of teens in Chicago's past, present and future as they wrestle with designing the city they want, need and deserve."
Lost Cat: A True Story of Love, Desperation, and GPS Technology – "Told through writer Caroline Paul's rich and warmly poignant narrative and illustrator Wendy MacNaughton's stunning and hilarious 4-color illustrations, Lost Cat is a book for animal lovers, pet owners, and anyone who has ever done anything desperate for love."
How to Talk to Your Cat About Gun Safety: And Abstinence, Drugs, Satanism, and Other Dangers That Threaten Their Nine Lives – "Written in a simple Q&A format, How to Talk to Your Cat About Gun Safety answers crucial questions such as, "What is the right age to talk to my cat about the proper use of firearms?" and "What are the benefits of my cat living a lifestyle of abstinence?" and especially "Why does my cat need to use the internet? Can't he just play with yarn like cats used to do?""
Salt, Fat, Acid, Heat – "Featuring 150 illustrations and infographics that reveal an atlas to the world of flavor by renowned illustrator Wendy MacNaughton, Salt, Fat, Acid, Heat will be your compass in the kitchen. Destined to be a classic, it just might be the last cookbook you'll ever need."
Services
Glowout Salon – I'll be honest, I didn't think about anything other than food being vegan. Then, I got clued into clothing and shoes. Then, beauty products (no animal testing and such). So it only makes sense that there are vegan beauty salons as well. And it turns out, one of my friends runs one. Had no idea! Go see Jenn and her glamsquad. Such a warm friendly staff in a warm friendly vegan environment. A really fun Friends Night Out. If you're lucky, Jenn's two fur-babies will be in house.
Mixtiles – Everyone comments on these when they come over. Such a fun home decor project, we focused on puppies and travel. 10% off code Y1QZZFSL or using this link.
Grove Collaborative – Natural household products at below grocery store prices delivered to your door.
Career Coaching with L'Oreal Thompson Payton – Resume review, interview prep, cover letter writing, support in finding the job you want. If you're Chicago-based, you can see her magic in person at I Can't: Land My Dream Job.
Personal Finance Coaching with TeamPete – aka Best Friend and Mr. Mac & Cheese. "#teampete is amazeballs and by far the best investment we've made in ourselves all year long." – a client couple (who offered a more 'professional' word than amazeballs but I like salt of the earth, gritty people)
You can see all the Service Providers I recommend on my Service Provider Referral List on my FAQ page.
Experiences
I will always throw in a vote for experiences. Travel, art class, cooking class, improv, theater, concerts, pedicures, volunteering, massages … priceless. You can gift miles, Airbnb gift cards, Southwest gift cards, a theater subscription, a Dabble gift card.
Chicago places I love:
How about a Deskpass membership for the entrepreneur/work from home'r in your life? This way they can choose where they want to work and have fun exploring their city.
Mac & Cheese'ness
Of course, I think I make the perfect gift, natch. Gift certificates available for any of the non-physical items; if interested, give me a shout. My favorite M&C gift has to be a mom and teen daughter surprise gifting Dad with Camp, where they just told him to pack a bag for a weekend away and dropped him off at Mac & Cheese. 😍
There's something for everyone —
You can see previous Gift Guides here: 2017, 2016, 2015. What and whom else should be on 2018's list? Comment below with links. Self-promotion loved and welcome!