Recommendation: IHG® Rewards Premier Credit Card
Our central location Miami Beach hotel, two blocks from the beach, for which we paid $0 for five days using this card (combination of free nights + points).

IHG® Rewards Premier Credit Card Promotion
This promotion may have ended/changed since this was posted; if what's listed in our breakdown is different than what you see on the card website, that's why. Their site will have the most uptodate nuts & bolts and you should go by what's listed there if different from what we listed.
Know how we're often staying in really nice hotels and taking really long trips yet our final price tag is way below what you think it'd be? Much of that is due to both of us having this card.
Important: This promo is NOT for you if the annual fee isn't good for your personal financial situation and/or if the required spend isn't good for your personal financial situation. Please do not do not do not make a bad financial choice. This offer is not for everyone. See why we think the annual fee is worth it for us below. Also the link will probably show you two cards: The IHG® Rewards Traveler Credit Card and the IHG® Rewards Premier Credit Card. The latter is the one we think is a good deal.
IHG® Rewards Premier Credit Card Sign Up Offer

"This offer is available to you if you do not have a current IHG® Rewards Credit Card and have not received a new Cardmember bonus within the last 24 months."
There's a $99 annual fee. No one likes these but compared to the $300-$400 ones we've paid for other cards, a-ok! We feel ok with it due to the lodging and Global Entry perks for which we would've paid for had we not had this card, and the lodging for much more than $99.
There are more than these but these are the ones we care about —

Wide range of hotels, all over the world and of all different price points
Intercontinental, Holiday Inn, Crowne Plaza, Kimpton, Hotel Indigo, Iberostar+

This has allowed us to be royalty a few times when we chose to stay a small number of nights at fancy places while also allowing us to extend our trips for long times when we chose to stay lots of nights at less fancy places
140,000 Points Early Spend Bonus
Earn 140,000 bonus points once you spend $3,000 on purchases within the first 3 months from account opening

Points never expire and there aren't any blackout dates
Anniversary Free Night

Redeem 3 Nights, Get 4th Night Free
This is often how we make our trips longer without breaking the bank
Global Entry, NEXUS, & TSA PreCheck®
Receive a statement credit of up to $100 every four years as reimbursement for the application fee for Global Entry, TSA PreCheck or NEXUS when charged to your card
We got this credit for our Global Entry with a different card, so easy!
IHG® Rewards Platinum Elite Status

Free wifi
Priority check in
Guaranteed room availability
Welcome amenity
Early check in and late check out
If the requirements and benefits fit your life + you want the card, will you apply via our referral link?! You can also see the fine print and more on benefits at the link. Make sure you click on the IHG® Rewards Premier Credit Card at the top of the screen. Thanks for considering and encouraging us to keep on sharing goodness like this!
Let us know if you join the club. Squeeeee!

PS: if you like this kind of lifestyle, did you check out our Adulting Kit yet?!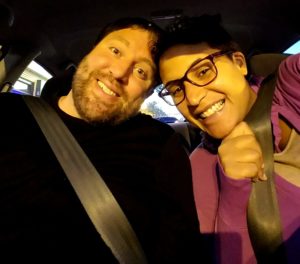 Some of the places we've stayed for free via credit cards —
(Mexico City, Portugal, Japan, Ireland, Sweden)