RECOMMENDATION: airline status
100% word of mouth and having spent $0 on advertising since its 2004 birth, Mac & Cheese Productions℠ is you-supported — thank you for allowing its aliveness! When you buy through links on the site, Mac & Cheese may earn an affiliate commission or receive another type of perk, and you may benefit as well. If you experience goodness due to Mac & Cheese'ness and would ever like to leave a tip for content, connections, lightbulb moments, support, joy, knowledge, freeness, all that jazz, you can buy Saya a coffee.
You know we love a good travel hack or paying for something that "makes sense" for our travel lifestyle but we've never been one to be airline loyal or attempt for airline status. We usually opt for points like Chase Ultimate Rewards or Capital One Rewards which can be used on most airlines (as well as lodging, car rental, experiences, etc.) and don't expire, appreciating the freedom. No one puts baby in the corner! Or only on one airline. And we felt the perks we got elsewhere made up for perks missed by being regular folk when it came to specific airlines.
BUT.
Circumstances worked out that this year, Best Friend was able to get status with United. And I've gotta say — we're loving it! In multiple ways. Many of which were surprises.
This post is for folks who, like us, have poo-poo'ed airline status or simply didn't realize the pros, so you can keep an eye open for opportunities to level up. Disclaimer though: you have to fly a lot with one airline as well as spend money with them so it can be hard to pull off. He stars aligned qualified for next year too but probably won't be able to do it again after that —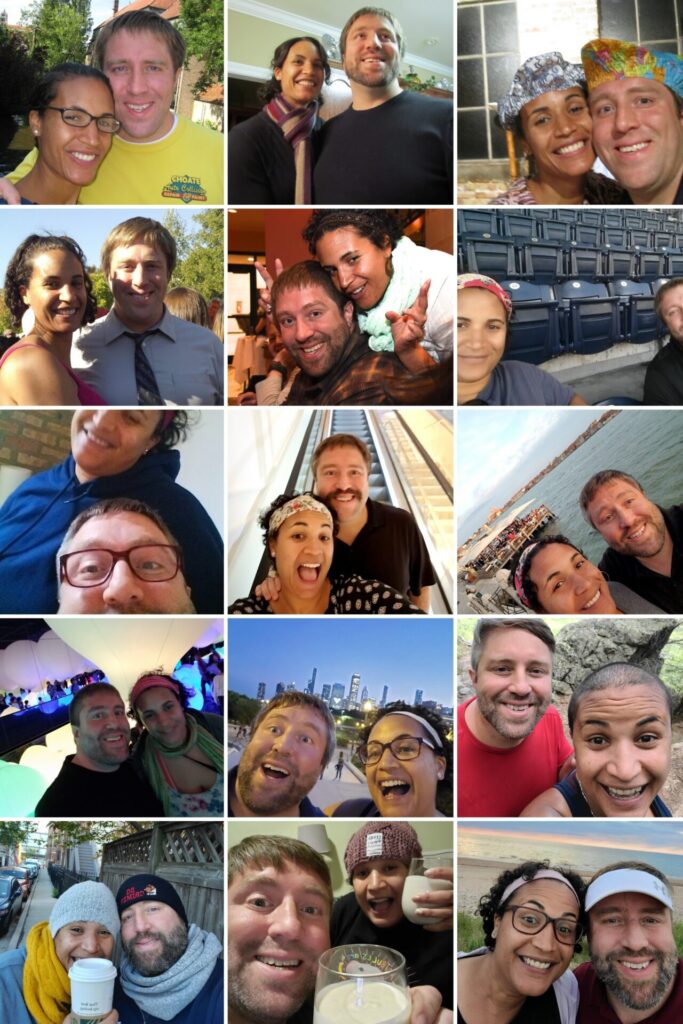 Best Friend has the lowest level of Premier Status (silver). Most of the benefits extend to me as well, being his lobster. 😀 The benefits are outlined here; ones we've used and squeeeeeee'd —
Free checked bag: we usually don't check and pride ourselves on our in and out'ness of airports but on occasion, we've had to check. Golf. Work supplies. And to do that without eye-roll fees, the best.
Priority boarding: primary reason we like this is that we don't check and want to ensure there's room for our bags. And that that room isn't at the back of the plane when we're closer to the front. That's the worstttttt, when you're in 13F and your bag is at 33F, having to wait for everyone to deplane before you can retrieve your baby. We also enjoy being able to get settled without feeling rushed.
Free access to Economy Plus: you know those seats you can pay $50, $75 more for when you buy a ticket? We don't usually think it's worth it so ignore. But if you're going to give us extra legroom and seats closer to the front for free?! Okkkkkk. At check in, so 24 hours before the flight, if there are open Economy Plus seats, we're able to upgrade for free. Which we've done multiple times now. The latest time was Chicago > London. OMGGGGG. The leg room was amazing and sooooo appreciated, as was the ability to get up for the bathroom without making your rowmate(s) get up (see pic below). We are both 6′ and jiggly people so any extra space, especially on long hauls, is felt deep in our Praise the Lord souls. Our London > Glasgow flight via British Airways was miserable. Thank god there was no one between us and it was a short flight. Neither of us could sit with our legs straight in front of us, they bumped into the seats so we both manspread. Even if we had been 100 pounds lighter it wouldn't have mattered. Long legs are long legs. Airlines have got to stop cutting corners.
Instant upgrades to the premium cabin on Economy tickets: we didn't realize this was a perk until we got a pit in our stomach ping on the loudspeaker to come up to the counter waiting for our London > Chicago flight. The gate agent said, "I'm sorry. You no longer have your seats." WHAT?!? It was a full flight so we were expecting the worst. And had no wiggle room to play with changes or delays as we were flying to Utah the next morning for a work gig that started that day. "I'm sorry. I had to upgrade you to First Class." 😂 We got surprised bumped to lay down beds and champagne and warm nuts and toiletry heaven and a sundae bar!
Lounge discounts: unfortunately you don't get automatic lounge access at Best Friend's level. But he had a freebie pass for himself and because of his status, was able to get me in, on a day they were turning many away due to busyness, and at a discounted price. This was much appreciated for the four hours we had to kill at Heathrow. Showers! Tiny sandwiches! Comfy seats! Fast Wifi! Outlets! Unlimited drinks! Quiet! Clean restrooms! (If you're interested in Airport Lounge life and don't know much about it, check out my Lounge highlight in my Instagram profile. It's not just for Oprah!).
There are other perks that caught my eye that we haven't used but that I could see using like status with hotels and car rental agencies. There's even a golf perk, perfect for Best Friend in this new season of his life!
Bonus if you can get status with a hometown airline like United is with Chicago. Oof, I was feeling the literal burn in Salt Lake City because Delta is sooooo favored and in a prime location, and thus every other airline has to walk El Camino de Santiago to exit the dang airport.
So all this to say be aware of these perks and keep your antennae up. If the chance arises to get airline status, it might be worth going for it. Obvs, if you do it, especially if you find yourself sipping champagne in First Class, tag me/let me know! I get immense pleasure out of regular folk being Oprah.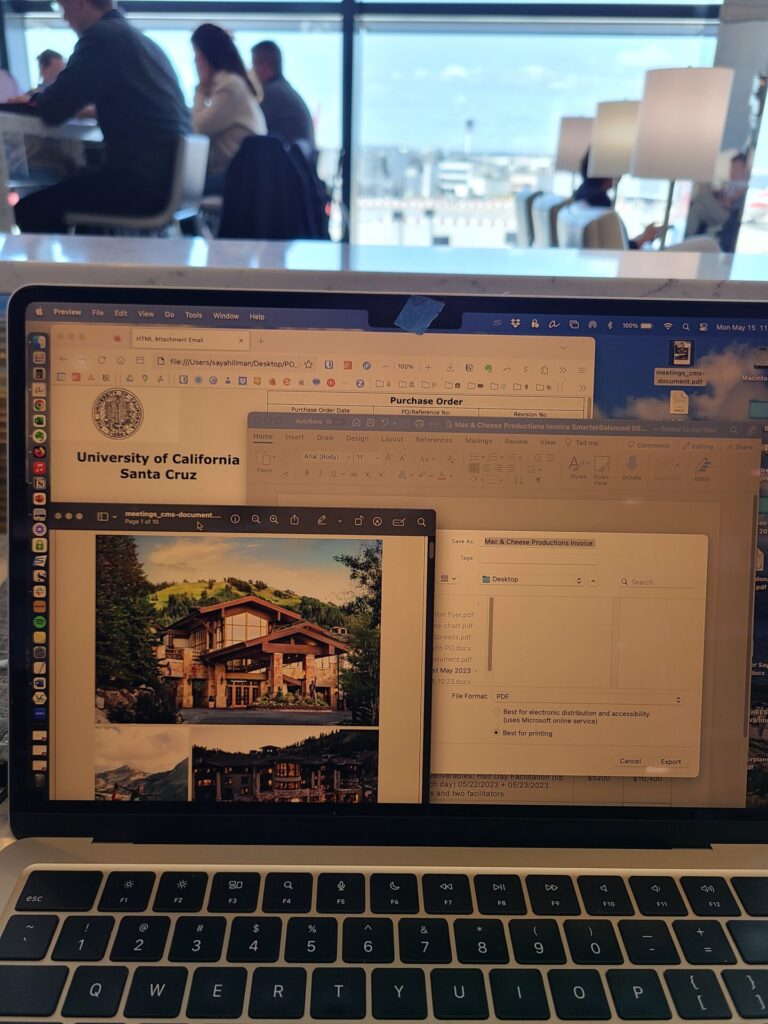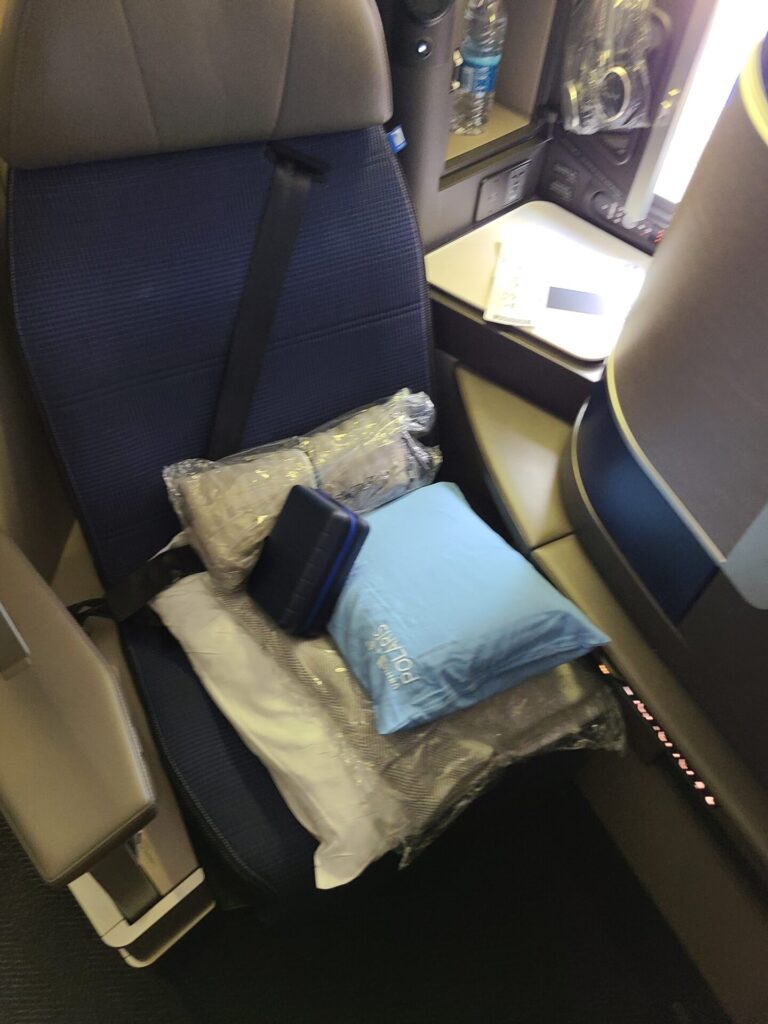 Another hot tip that has nothing to do with airline status but that we just learned about and experienced —
Airlines now often offer Priority Boarding to volunteers who check their bag at the gate. This is not a guaranteed ask and it's usually a limited ask so make sure you run up if you hear the announcement. Usually occurs for full flights. Good way to avoid paying for checked bags. Make sure you adjust appropriately — take out laptops, external batteries, medication, anything you thought you'd have with you on board and anything not allowed in checked baggage. We volunteered when we were Group 9 of 9 on a very full flight so felt pretty confident there wouldn't be space for our bags anyway and weren't in a rush on the other end; why not get a perk out of what's gonna happen anyway? (Though the 30 minutes of waiting at baggage claim underlined our default to not check if possible…Unfortunately, they didn't give us the bags back as we deplaned like they often do.)
Related: the current credit cards we're loving on for travel'ness are this one and this one.
Have the most fun exploring the world! If you've gotten any perks from or have any thoughts on airline status, we'd love to hear them in the comments.
---
🌎 Places We've Gone Together
Starting with our first trip in 2010 — Amsterdam, Bruges, and Paris — we've made travel a priority. And sometimes I write about our travels; head to the main blog page and filter by "travel" to see which of below I've written up.
International
Argentina (Mendoza)
Bahamas (Nassau)
Belgium (Bruges)
Belize (Ambergris Caye, Caye Caulker, San Ignacio)
Canada (Nova Scotia, Montreal, Toronto, Vancouver)
Caribbean Cruise (Belize, Honduras, Mexico, Miami)
Chile (Santiago)
France (Paris)
Ireland (Dublin, Galway, Killarney)
Italy (Rome, Milan, Lake Como, Venice, Bologna, Cinque Terre, Pisa, San Gimignano, Sienna, Florence, Civita de Bagnoregio)
Japan (Kyoto, Nara, Osaka, Miyajima, Hiroshima, Hakone, Tokyo)
Mexico (Mexico City, San Miguel de Allende)
Netherlands (Amsterdam)
Norway (Bergen, Oslo, Stavanger)
Portugal (Lisbon, Porto, Obidos, Coimbra, Sintra, Braga, Guimaes)
Scotland (Glasgow, Loch Katrine, Arrochar, Oban, Isle of Mull, Fort William, Fort Augustus, Nairn, Glencoe Lochan, Pitlochry, St. Andrews, Edinburgh)
Sweden (Stockholm, Bergen, Gotland, Gothenberg)
United States
Arizona (Grand Canyon, Sedona, Phoenix)
Alabama (Dothan, Birmingham)
California (Santa Clara, San Diego, San Francisco, Yosemite, Palm Springs, Borrego Springs)
Colorado (Boulder, Denver)
DC
Hawaii (Maui, Oahu)
Florida (Clearwater, Gainesville, Jacksonville, Orlando, St. Pete's, Miami)
Georgia (Valdosta, Atlanta, Savannah)
Indiana
Kentucky (Louisville, Lexington)
Louisiana (Monroe, New Orleans)
Maine (Acadia, Portland)
Massachusetts (Boston)
Missouri (Kansas City)
Michigan (Grand Rapids, South Haven, Allegan)
Nebraska (Omaha)
North Carolina (Asheville, Charlotte, Greensboro)
NYC
Ohio (Cincinnati)
Pennsylvania (Philadelphia, Pittsburgh)
Puerto Rico (main island/San Juan/Aguadilla/El Yunque; Vieques)
Rhode Island (Providence)
South Carolina (Charleston)
Tennessee (Nashville, Chattanooga, Memphis)
Texas (Austin)
Utah (Salt Lake City, Bryce Canyon, Arches National Park, Zion National Park)
Vermont
Washington (Seattle)
Wisconsin (Madison, Milwaukee, Racine, Lake Geneva, Fond du Lac)