What is my life: how I got free tickets to Game 5 of the National League Championship Series to cheer on the Cubbies
And it all transpired day of game, all because of fifteen seconds I spent on Twitter.
I try to live and help others live a Life of Yes℠, and this is why. When you live a Life of Yes℠, you open the doors to potential goodness. And more often than not, goodness comes through the doorway.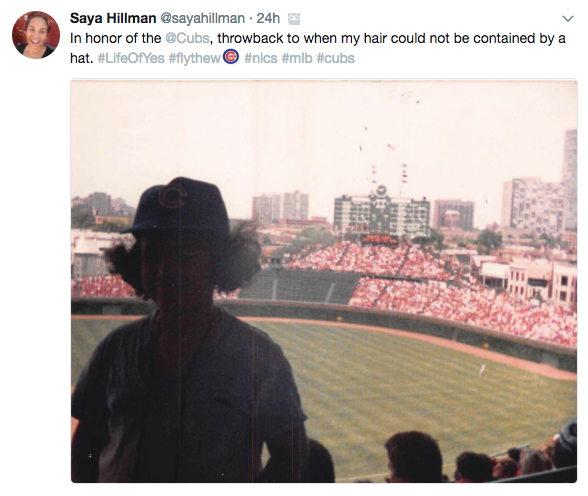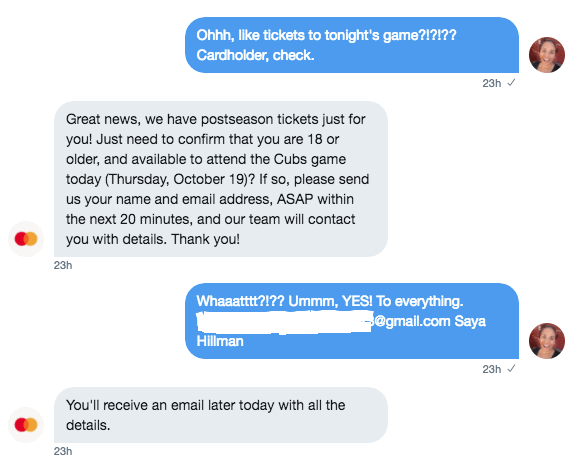 Skeptical, I made sure that "Mastercard" was in fact "Mastercard." Blue verification check, check. Link to an authentic looking website, check.

My inbox —

Still skeptical, what is this PricelessSurprises? I knew the emails would ask me for a credit card number or my social security number or download a virus onto my precious Mac-baby that I got instead of an engagement ring (Winning!) or include a marriage offer from a Nigerian Prince.
Turns out Priceless Surprises is part of Priceless Cities, a fun Mastercard program — From ordinary to extraordinary. Priceless® Cities was created for Mastercard® cardholders. Venture beyond the ordinary in more than 45 destinations accessible from over 82 countries. — that most importantly, appeared to be legit. (Cheese-Its, you should sign up! As lovers of travel and experiences and spontaneous goodness, this is our Life of Yes℠ jam.)
Less skeptical but still skeptical, I invited my friend Leslie.
She owns Chicago Glass Collective and is always looking for individuals to take classes or host private events and for groups to bring her in or to visit the studio for a fun, interactive team-bonding experience.
Small business owners gotta stick together and help one another out, this life ain't for the faint. We need Oprah'esque moments to keep us going.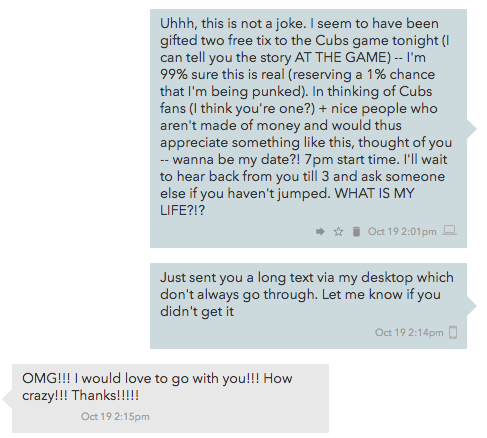 Added an accessory to my bike before pushing off for Wrigley. What a gorgeous twenty-minute ride. Chicago, I fell more in love with you. Even though I still have the itch.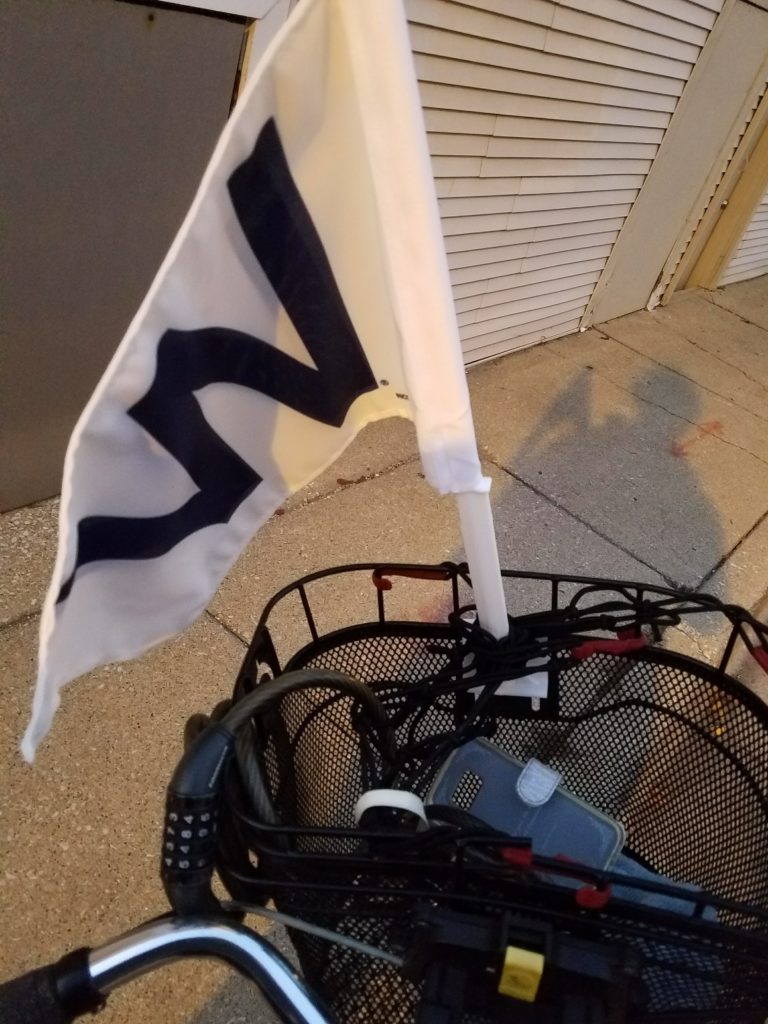 Our horrible seats —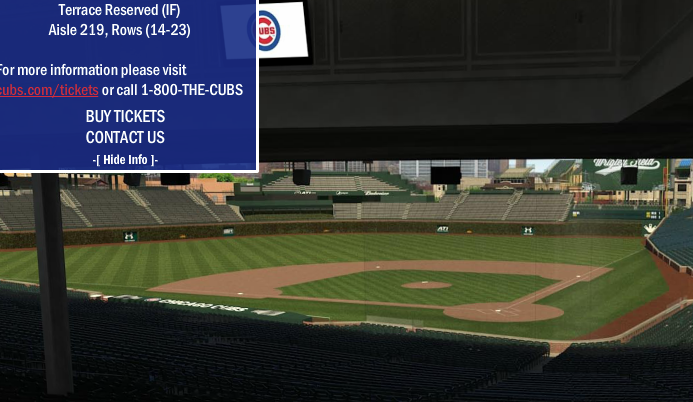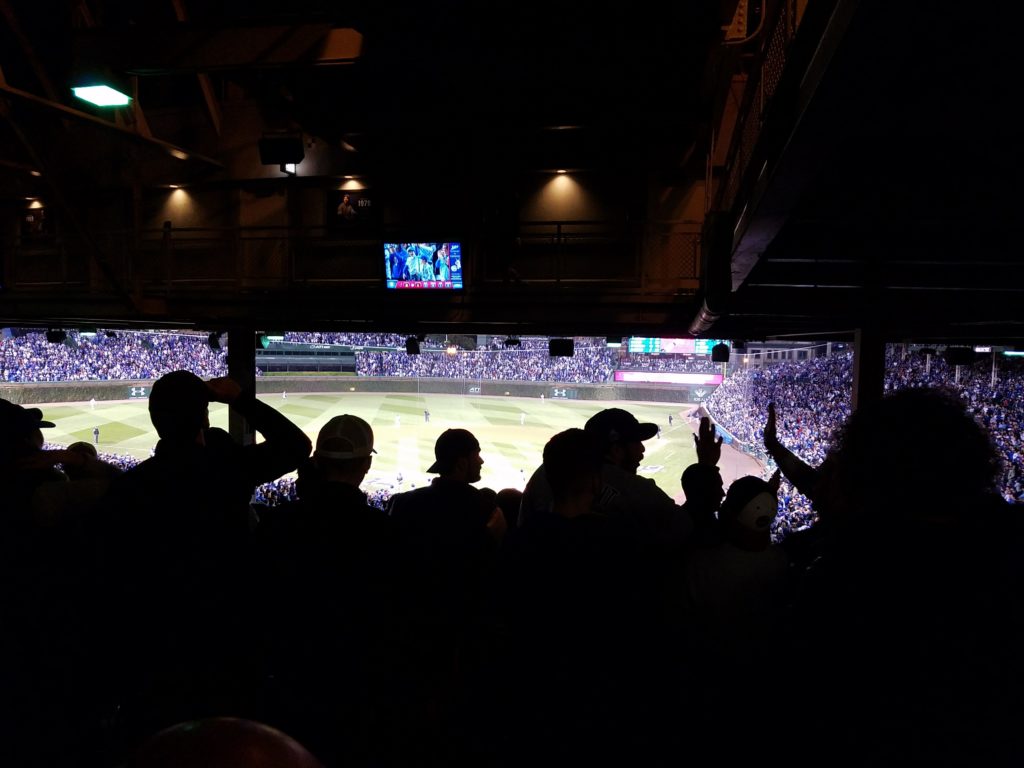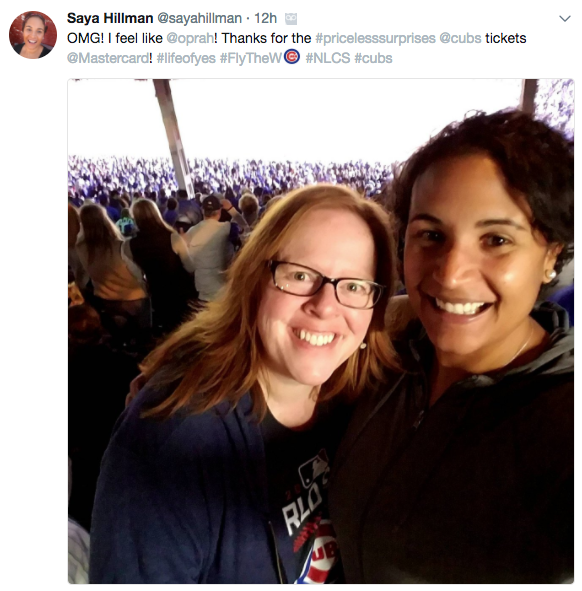 I was at a clinching game! Unfortunately, the wrong team clinched.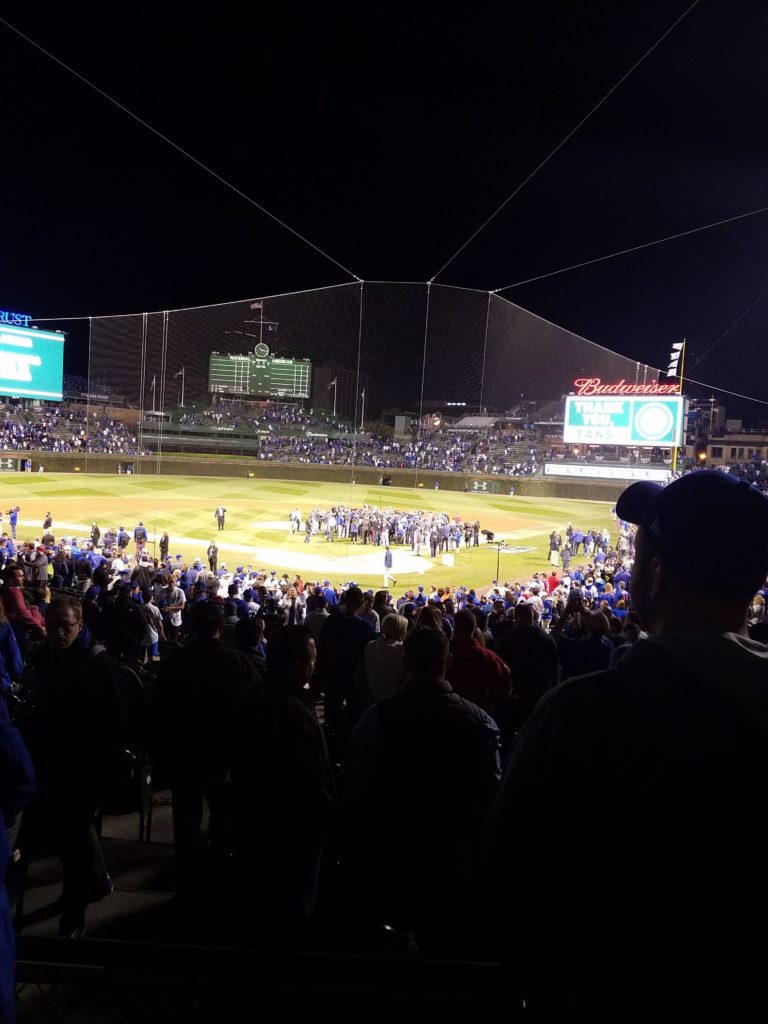 In true Saya – Life of Yes℠ fashion, goodness is infectious and friends attempted to capitalize on the goodness for other friends (Saya-approved capitalization; totally something I would do).

In all the excitement, I forgot to bring Little Saya to the game, who propelled us to victory last year. I'm so sorry, Chicago, and hang my head.
But what an experience. And what a Life of Yes℠ story. Thanks, Mastercard!! Final score and all, I had the best time. It's really fun to be Surprise Oprah for the day.
Lesson: participate in life, be vulnerable, listen to your gut, do a little bit of recon, say yes, share the goodness. Oh and, use hashtags.
#IdLoveToTravelTheWorldSpreadingLifeOfYes,PartnerUpMastercard?!