Words I never thought I'd say: is it time for me to leave Chicago?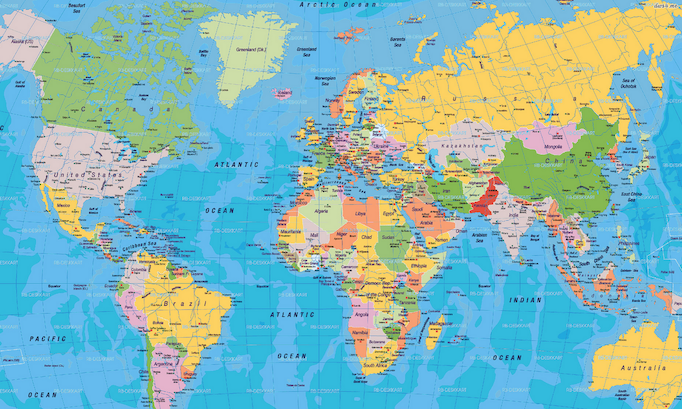 I always knew I'd have kids. It was a deal-breaker. If a guy didn't want 'em, I didn't want him.
And then two things happened, almost simultaneously —
I met my now husband
My business exploded
It's been five years. And with each passing year, my desire for Saya Junior lessens.
I won't go into detail here about the whys. But when I learned that yet another friend of mine is leaving Chicago, this to procreate or not to procreate topic bubbled up. This topic of which I was so certain of my position. This topic where my stance was non-negotiable. This topic that for thirty odd years was viewed one way, the right way, and then in a moment, viewed another way. The other right way.
Because that's how I feel about my beloved hometown and whether or not it's home.
I grew up in Evanston, a suburb touching Chicago. Needing to find myself (and friends and my waistline), I skipped off to Boston College for school. I've been happily back in Chicago since graduating in 2000.
My Chicago pride runs deep. Our flag, skyline, lakefront, grid system, public transportation, bikability, walkability, improv comedy, neighborhoods, architecture, food, people… I love it all, hard. And I've always known that this would be the place where I settled, where I raised a family, where I called home.
Until now.
Starting a little over a year ago, I began getting emails and seeing Facebook posts similar to —
Big news! I'm moving to ______! I'm nervous yet excited. Come visit me! Let's hang out before I go!
Two. Seven. Fifteen. Around this point, I started keeping track.
By the time 2014 concludes in a couple of weeks, I'll have had 42 friends leave Chicago, in fourteen months. Forty-two. FORTY-TWO. And I mean leave-leave. Not move to the suburbs, I mean go to where they talk funny. If I inlcuded the people who moved to the 'burbs, that number would be… well, 42 + a lot. I'm also not counting couples where I am friends with both, that'd also increase the number. It's already high enough.
Proof I'm not exaggerating —
Melissa K.
Melissa and Kyle
Tara
Maureen
Stacy P.
Allison
Shannon C.
Katie P.
Meg
Vaughnda and Joe
Cindy
Lesley
Arianna
Mike
Shannon D.
Charlotte
Lisa
Alexa
Jeremy
Arshiya
Erin H.
Nikki
Erin R.
Jill
Julie
Jason & Colleen
Deanna
Kara
Diana
Erin and Darin
Adrienne
Brighid
Megan
Patty and Brian
Michelle
Debbie
Katie M.
Lauren
Oriana
Victor
Oz
Jen
Stacey A.
As this mass exodus occurred, I wondered. Why?
I hypothesized it was due to two primary reasons.
One
We had the winter from hell. I'm not one to complain about the cold months. It's a fact, something you know is going to happen every year. But 2013/2014 was a doozy. It never ended. The picturesque winter of fresh flakes, snowsuit sledding, and hot cocoa lasted for about a day. The rest of it was digging out dirty-snowed cars, temperature lows you were sure couldn't be reached, and a haze of grumpiness that enveloped the city. The internet broke from and the media made love to 'polar vortex' and 'snowmageddon' hashtags and lexicon. Last December through April in Chicago, it was easy to hate.
Two
I'm 36 and most of my peers are of similar age.
An age of reflection and change for many —
They're having kids and thus want different school districts, yards, noise levels
They're not having kids but all their friends are
They want kids but it hasn't happened yet due to reasons like not having a partner and infertility struggles
They just got married
They're moving in support of their significant other's career, education, life-dream
Everyone around them is coupling up and they're single
They want to be closer to family because their parents are getting older, their siblings are having kids, they're having kids
They've been in the same job/field for the bulk of their adult life and realize it's not what they want to do for the rest of their lives
They've reached a level in their career where they can negotiate for things like a location-change and/or where success means they don't have to be as hands-on or location-based
They don't have kids, pets, plants and figure if they're going to take a huge leap, this is the time to do it
They've lived in the same place forever
They realize that friendships have changed and that they no longer feel a part of a community, that their friends feel more like strangers, that it's time for new relationships
Their priorities changed from proximity to bars and knowing a gazillion people to proximity to independent bookstores and having a few close bosom-buddies
It was also around the fifteenth person who shared their "I'm excited and nervous!" news that my reaction began to change. From "Good for you! Excited for you! Congrats!" to "Good for you! Excited for you! What is this foreign feeling I'm feeling?"
Envy is not a part of my life. With the exception of my belly-rolls, my existence is pretty much how I want it to be. Professionally, socially, romantically, spiritually, whatever-ally — things are great. The most important thing to me, quality of life, I have that and then some. But when I see photos of Melissa's kids hiking in Asheville, Jill's students dancing in Alaska, Arshiya 5king in San Francisco, Julie making coffee in Australia… ENVY.
And I'm not sure why.
So of course, I turned to data (nothing makes me giddier than spreadsheets — join me at my favorite class to teach, Be A Productivity Rockstar!).
"Why People Left Chicago" Data
I sent a short survey to some of the mass exodus'ers. Here is some of the information collected from the responses and from shares —
Age
26 to 29 – four respondents
30 to 35 – eleven
36 to 40- five
41+ – two
Marital Status
Single – nine respondents
Dating – six
Married – eight
Job
Corporate Responsibility Director
Creative Director
Data Management and Excel Training Freelancer
World Bank Consultant
Unemployed
Actor/Singer
Entrepreneur and Founder of Pitch Training Camp
Proposal Writer
Air Resources Engineer
Sr. UX/UI Designer at NBC Universal
Industry Marketing (tech)
Actor
Career Advisor/Lecturer for college students
Consulting business owner
Consumer Marketer at Eventbrite
Left a marketing job, unsure what's next
Consumer Content Strategist at Eventbrite
Left a legal department of a consulting company, unsure what's next
Stay at Home Mom
Freelance Photographer
Self Employed Jill of all Trades: Speaker, facilitator, actor, VO artist
Social Worker
Physical Therapist
Have Kids
How Long They'd Been in Chicago
0 to 5 years – 3
6 to 10 years – 8
10+ years – 5
Where They're From
NYC – 2 respondents
California
Ohio
Alabama
Virginia
Hong Kong
East Coast
Oregon – 2
Texas
Connecticut
Chicagoland area – 3
Michigan – 3
Louisiana
Wisconsin
Where They Went
California – 16 respondents
Seattle
Florida
Colorado – 4
DC
North Carolina – 4
Alaska
Australia
NYC – 2
London
Texas – 2
Portland – 3
Michigan – 2
Unsure (traveling for now) – 3
Milwaukee
Trinidad
Main Reason They Left
Want to be closer to family
Got a new job opportunity
Desire more on camera/vo/studio work, less stage work
Cold weather
Time for a new chapter, dream job opportunity
The photo industry in Chicago is OVERSATURATED and I was drowning for lack of well paying work. I was SO busy and folks knew me but I just wasn't making enough money or finding enough opportunities.
Went on a road trip to find 100 of the best couples across America and live to write a book about what I learned from them
For the next adventure in life. I really want to have a life that I can live anywhere. We're testing the waters to see if that's true.
Cost to live in the city. Knew we'd get priced out especially if we wanted to grow our family and figured a suburb on the coast where our family was was better than a anonymous suburb far from the city life and our friends.
I belong on the west coast
Change of life – fresh start, something different. Dreams of sustainable living.
Quit my job to travel for 10 months
I've always wanted to get back to Colorado after living here briefly. Significant other has family here so it seemed like a good place to set down some roots!!
For a better city/nature balance. To experience the best of both worlds: high tech, modern, progressive industry downtown and organic farms, alternative energy, and the ocean right outside the city.
Felt like I was "treading water" in Chicago – couldn't get ahead.
I found that I didn't love Chicago anymore and couldn't get excited about it again. It started to feel too big, too crowded, my commute was too much, I wasn't seeing the friends I did have as much. In my effort to try to rekindle my love for Chicago, I did some fun stuff and I was making lots of girlfriends but having a difficult time dating. I wanted to live in a smaller city where living/getting around was just a little bit easier. I needed more breathing room.
In 2008 my job sent me to LaCrosse, WI 3 times, 1 week each time. During the second trip I started to like:

Driving downtown LaCrosse and there was plenty of easy, free parking.
Talking with total strangers in the grocery store.
The open space.
I was shocked. After my second visit to LaCrosse, I didn't want to return to Chicago's intensity and congestion. One thing to be clear: I have nothing bad to say about Chicago. The LaCrosse experience just showed me something that I didn't know: I was ready for a slower life.
Great job opportunity
Wanted to work in international development
Can't stand the cold any longer
Chicago didn't quite feel like home. It was a great adventure for a few years, but I was looking for a place in which I felt more comfortable.
Work
Greater professional opportunities
Secondary Reason They Left
Ready for a new adventure
The weather, being inspired by seeing a bunch of other friends do it, feeling stuck and not challenged at my current job, living near wine country.
Lifestyle change (helloooo mountains!)
It was pretty expensive. I had a hard time paying that much money for the lifestyle I was after.
Wanted to find a place to call home that was warmer (!!) and closer to friends and family, mountains, the ocean, and walks in the woods. I really missed wilderness, and DC has a giant straight-up forest — 1750 acres right in the middle of the city — with hills, streams, and hiking trails.
Chicago is getting too hectic for me. People are rude and nasty. Gun violence was way high and since we were living right outside of the West side border, crime was particularly high. I can only imagine what is going to happen when welfare programs (food stamps, section 8 etc) start getting cut. Also, constant alerts from the schools about attempted abductions of girls. Yikes!
Weather
Family+personal/adventure/weather
The cost of living. We decided we wanted to buy and were able to get more for our money in another location.
Didn't want to experience another Polar Vortex if I didn't have to
It doesn't feel like home to me; I miss nature and enjoy elevation and wide open spaces, I don't care for sports, I enjoy being active over drinking, I miss having a car which was too expensive to justify for city living and left me not wanting to meet friends in the far corners of the city
Time to live somewhere else, especially out West and out of the cold brutal winter
Salt Water, Mountains… no sub -20 temperatures, year around sailing, less taxes, less shooting and more space
Wanting to surround myself with folks I could relate better to. The Midwest is infamous for its hard work ethic and 'pulling yourself up by the bootstraps'. That's not my thing. Or the thing of pacific northwesterners. It's more laid back, graceful of itself, patient with others, accepting, and just generally not in a hurry to get to the proverbial top, or through a stoplight.
Job ended
Warmer weather, place to build a life – wasn't interested in Chicago suburbs and was feeling a bit "over it" in the city.
Daily micro-aggressions and overall racial tension in the city was driving me mad. Like, seriously, I was getting depressed and frustrated all the time and I just couldn't take it anymore.
Needed a change, everyone I knew has left the city
Had never lived outside of IL and was ready for a change
Violence uptick/shooting in Rogers Park and the winters
Tired of the hustle and the bustle….and of everyone being so CRANKY!!!!
I am into backpacking and camping and felt like I had kinda maxed out doing that in Chicago (had to drive 6-8 hours to get anywhere worthwhile) so wanted easier access to the mountains/outdoors.
As I get older, I don't want to deal with shoveling snow, and brushing snow off of my car.
It was important to me to have access to the things that are important to me —
If my car needs a special part, there's a likelihood that my mechanic has it or can get it from across town. He won't have to order it and wait days for it to arrive.
Concerts by major artists
Live music
Storytelling events
Any food I want: sushi, Indian, Cajun, seafood
LaCrosse is not such a place. So, if my choices were LaCrosse or Chicago, I would have stayed in Chicago.
I've lived in a lot of other places and here are my reasons for not wanting to move to any of these:
New York City: the sensory overload was great in my 20s and 30s. Back then I spent so much time in NYC that I considered myself a New Yorker. Right now? No.
Boston: That city felt like New York City's resentful little brother. I'd go back to NYC before Boston.
Southern, CA: too damned spread out. Their urban sprawl is outrageous.
Orlando, FL: too spread out
I started asking around and researching. The short list was Austin, TX or Portland, OR.
I visited Portland in 2009 and fell in love with it. The city can feel urban and rural at the same time. There are houses that are surrounded by trees and feel like they're in the forest, but they're within Portland proper. So, it's easy to get the quiet and seclusion, while having access to big city conveniences.
In summary, it appears that adventure + fulfilling employment + warm weather + less expenses + nature + friendliness + family + something different = what people in their mid-30s'ish want and what they're willing to take a huge leap to procure.
What This Means For Me
I loved reading everyone's responses. As I mulled them over and as I mulled over the travel I've done in the past year – Hawaii, New Orleans, Montreal, Nashville, Toronto, Vermont, Boston, Michigan, Florida, Wisconsin, Georgia, Denver – and thought about what resonated with me in what the respondents said and in on my trips, I think I've found the answer to my envy. I am envious of everyday exploration.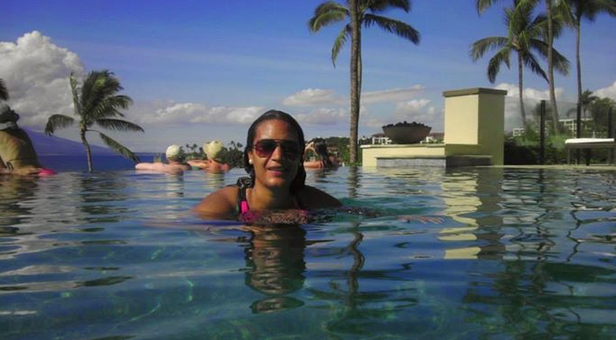 Honeymoon – Hawaii October 2013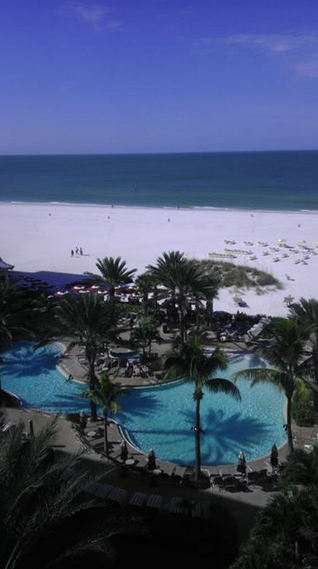 Florida November 2013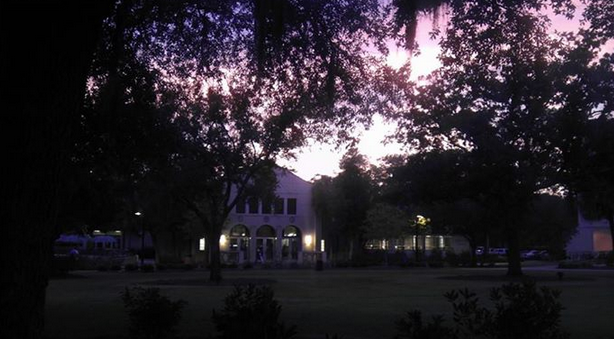 Valdosta State University – Georgia November 2013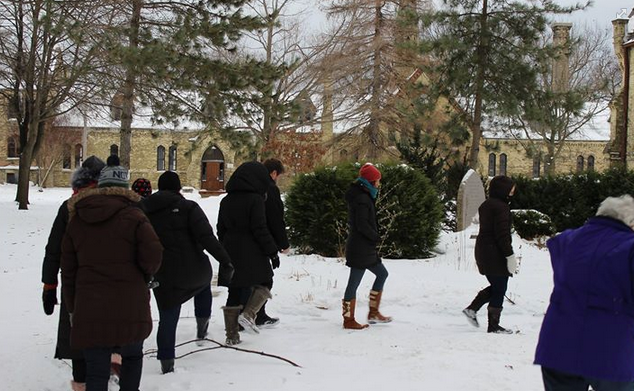 Life of Yes Sleepaway Camp – Wisconsin January 2014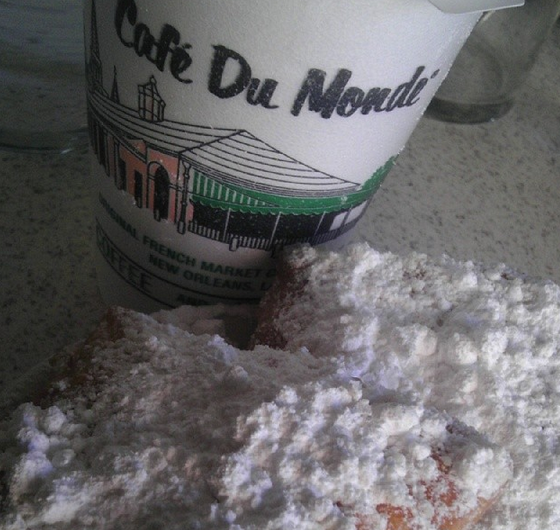 Entrepreneur Conference – New Orleans January 2014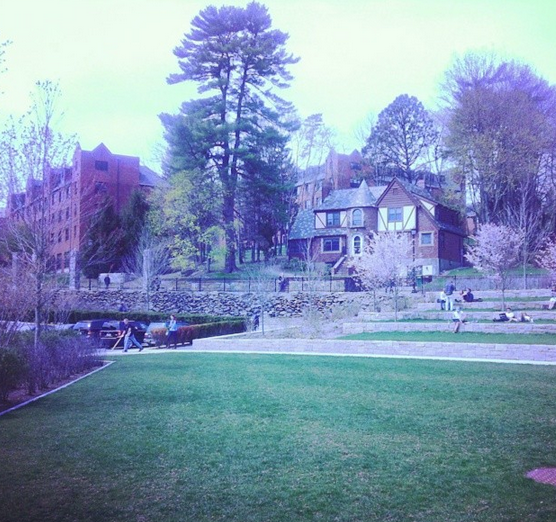 Boston College – Boston April 2014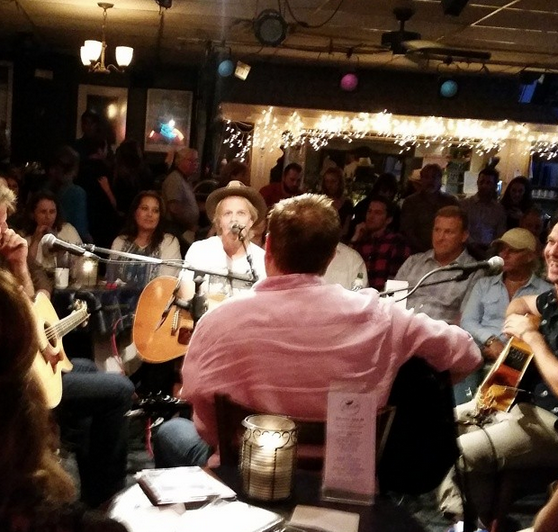 Bluebird Cafe – Nashville July 2014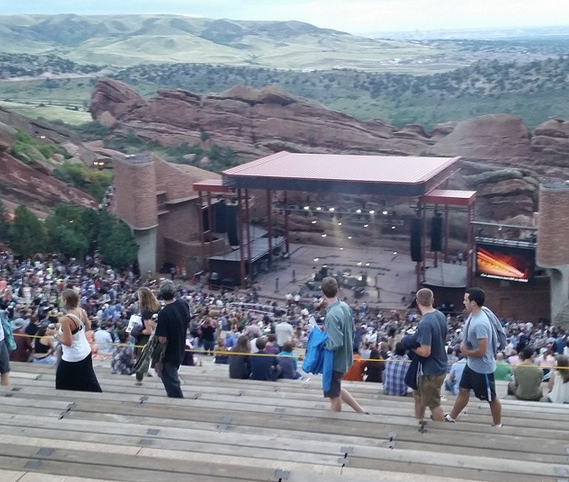 Head & The Heart at Redrocks – Denver July 2014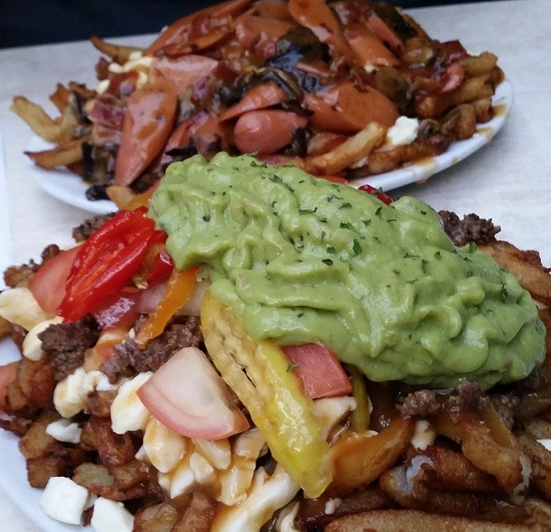 Poutine – Montreal August 2014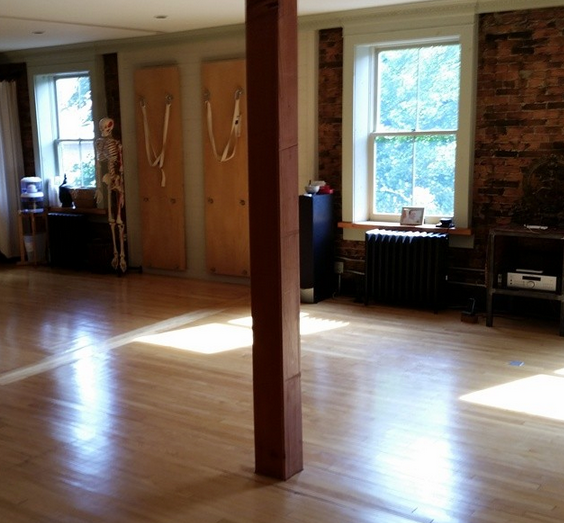 Yoga class – Vermont August 2014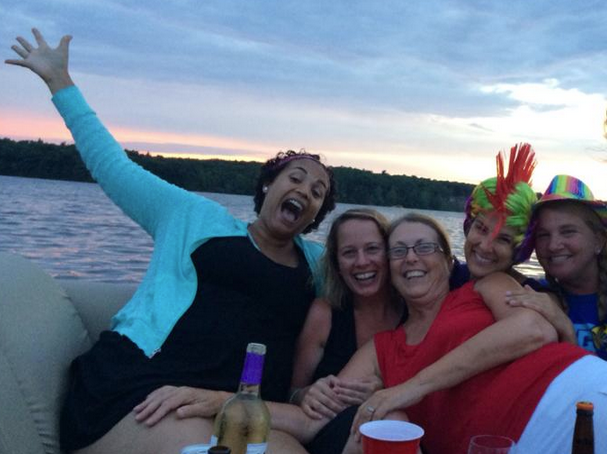 Fear Experiment Reunion – Michigan August 2014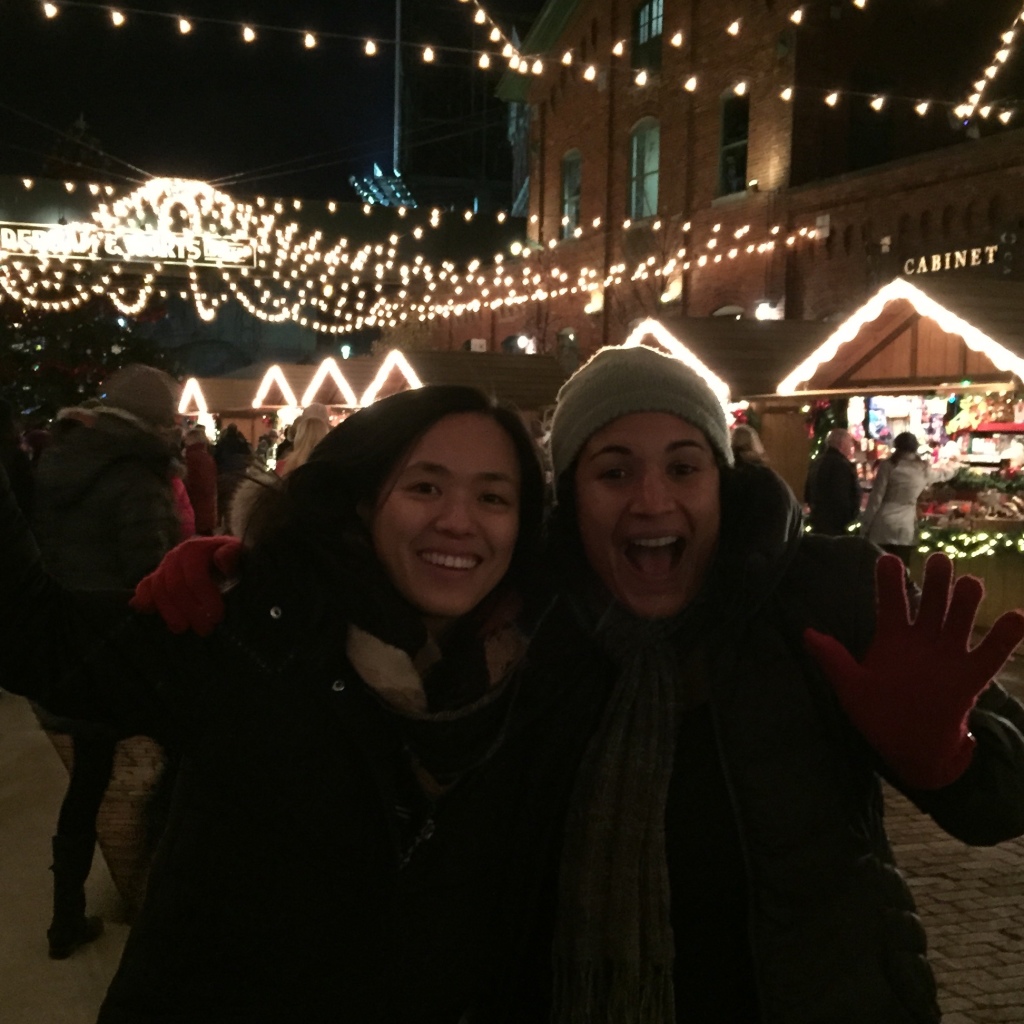 Toronto – November 2014
It's not the touristy things – the museums, the famous restaurants, the professional sporting events – that get me when people share their new lives. It's the everyday living. The farmer's market. The apartment layout. The walk they took.
I want to explore. I want to see things through different glasses. I want to appreciate things.
I want to figure out short cuts and the best biking routes. I want to choose where I work for the day by looking up new coffeehouses, plotting them on my Google Map, and adding them to my World Domination Coffeehouse List. I want to go solo to events and share the story of how I ended up there. I want to finally bring Mac & Cheese to all the cities that have been asking for it over these ten years. I want to chuckle at how people call pop "Coke" even if they want a Sprite. I want to ride the bus not to get from A to B but to gaze out the window.
This isn't to say I've done Chicago. So many restaurants, areas, shows, classes, people to experience that I haven't. But I'm not excited to explore Chicago.
Plus, I enjoy how traveling makes me love Chicago more. Never do I appreciate alleys more than when I go to Boston or NYC and see their garbage on the sidewalk. Never do I heart the CTA as much as I do when I'm trying to figure out how to get somewhere without a car or a bike and with no transport options. Never do I amen flatness more than when I'm walking my bike up a Vermont hill.
There are a few folks who've left this beautiful city and things haven't turned out as expected. Which sometimes can be positive, but in their cases, in this current moment, is negative. But most of the mass exodus'ers are fabulously happy.
Which is what I want. I'm happy here. But I want a different happy.
And with that statement, comes questions —
What does different happy entail?
How does Husband fit into the equation? He's a 9 to 5er and much less risk-embracing than I when it comes to paychecks, benefits, and saving for the future. Will he leap with me? Will we become one of those non-traditional couples, living a part?
Do I move short-term (3 months, 6 months) or do I go all in?
Should I just travel more and not really "move"?
Do I give up my awesome converted toy-factory live/work space?
Do I cancel my yoga and gym memberships?
Will I move somewhere else, realize how good I had it in Chicago, and regret it?
Will I miss Chicago? In a good way? In a bad way?
Will Chicago miss me?
Will I lose what I've worked so hard to build in Chicago?
Will I be able to maintain my business elsewhere?
Will I be able to grow my business elsewhere?
Can I be successful while being a nomad?
Will moving be the worst thing I've ever done?
Will moving be the best thing I've ever done?
Where do I go?
Do I go somewhere because I know people there? Because it's warm? Because it'd be good for business? Because it's similar to Chicago but not Chicago? Because it's totally different than Chicago? Because there are gorgeous vistas and tasty lattes?
Are there questions I should be asking but I'm not?!
Should I stop asking questions and just Nike It?
I don't know the answers. I think that's ok. It's worked out well when I trust my gut, don't worry about figuring everything out, don't worry What if?, don't let thoughts of doubt creep in, and just leap. That's the gist of the life of yes philosophy I preach and try to live by.
I remind myself what I always tell people who come to my Life of Yes workshops, meetups, and camps — whatever decision you make, to quit a job, to move, to try something new, it's not a one-way street. You can return. Perhaps not to the exact same job or apartment. But back to the life you knew. Here's what I've learned though. While helpful to keep that comforting option in mind, I've never wanted to return. Even if things haven't worked out as planned, learning from experiences, good and bad, and moving forward, has been wildly rewarding. Scary, overwhelming, nerve wracking, but totally worth it.
So who knows. My 2015 zip code could be a number that doesn't start with 6 for the first time in fourteen years and for only the second time in my thirty-six years. Maybe it'll be zip codeS! Or maybe it won't change at all. Life of Yes.
Here's to enjoying the journey, wherever it takes us. And to embracing that what you know to be an absolute today — having kids, where you call home, your career path — may be something you could care less about tomorrow.
Have you made a big move? What were your reasons? Where'd you leave and where'd you go? Challenges? Successes? Advice? And WHERE SHOULD I GO?!
UPDATE: one of my lovely readers shared Find Your Spot, a quiz that helps you figure out where to go. Doesn't seem to account for a world outside of the US but interesting nonetheless. Even just looking at the questions helps you think about what's important to you. The top suggestions for me?
Santa Barbara, California
Palo Alto, California
Ventura, California
Valencia, California
Sacramento, California
San Bernardino, California
Santa Cruz, California
Frederick, Maryland
Kailua-Kona, Hawaii
El Cajon, California
Medford, Oregon
Las Cruces, New Mexico
Shreveport-Bossier City, Louisiana
San Clemente, California
Fayetteville, Arkansas
Corvallis, Oregon
Little Rock, Arkansas
Honolulu, Hawaii
Charleston, West Virginia
Eugene, Oregon
Alexandria, Louisiana
Santa Fe, New Mexico
Santa Monica, California
Salem, Oregon
Thanks to everyone who participated in my non-scientific study including the following folks with links, whom you should hire and support and reach out to if they're in your neck of the woods –