My List: Chicago Beyond Navy Pier and Uno's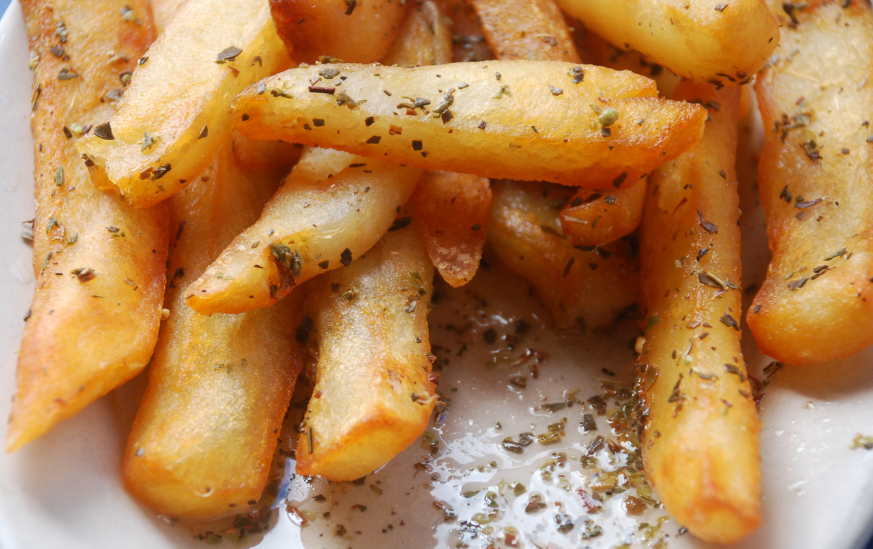 Crossrhodes in Evanston (I know, I know, it's not the city)
This post was written a bit ago so please google a business before heading out to make sure it's still open. A more updated list can be found on the Lists Page > Life of Yes℠ Resources > "Classes / Activities / Events" tab.

I love getting asked about my dear city! And people do, often.
So in Saya-Fashion, for ease and efficiency and because who doesn't love a list?!, I've compiled some of my recommendations in list form. You can see some of my other lists on my FAQ page — Service Provider Referrals, Tech Tools, Venue Referrals — and my non-Chicago Coffeehouse Referrals on YELP, and extra-special folks can see my Pros & Cons to Being a Soho House Member List.
I've made it a point to explore and share Chicago beyond Michigan Avenue, the Hancock, and the Cubs. All lovely options but there's so much more.
This list isn't anywhere near comprehensive — my brain started to hurt and I had to stop — and of course things are always opening and closing. If you have any additions or "That place doesn't exist anymore!" insight, let me know in the comments. I'll update as I explore more and as I learn more.
All below are in the city except when noted by a following suburb name. For all the grief us city-dwellers give suburbanites, Chicago actually has some pretty awesome neighbors.
Some of the items are recommendations via Cheese-Its and I haven't yet experienced them, some of the items are tried and tested and thumbs upp'ed by me.
Bookmark, share with people coming to town, come back and comment after you experience something amazing.
Enjoy exploring!
TRANSPORTATION
We have an amazing public transit system — the CTA and Metra — comprised of trains and busses that run frequently and at most hours. Besides getting you from A to B, it's also a fun and inexpensive way to see the city and surrounding areas. See "Activities" for suggested routes to take if you want to check out the city via public transit.
Bike-share: Divvy Bikes — hop on and off these bright-blue, easy to ride bikes all over the city. Get a 24-hour pass. Unlimited rides but be sure to re-dock within the 30 minute time period or you'll be charged. Download the Divvy app to help you locate docks and bikes, as well as track how much time you have left. With its flatness and bike-lanes, Chicago is a wonderful city for cycling (try Dearborn St, Kinzie St, Jackson Boulevard, and any of the paths). Be careful though — there are definitely streets where you should NOT bike.
Instead of traditional cabs, try an Uber or a Lyft via their apps where you can easily request a car and never have to deal with money. Make sure you only get in a car that matches the license plate on your app and confirm the driver's name/photo as a safety-measure. Discount codes: Uber use "ubercheeseit" and Lyft use "SAYA20"
The Water Taxi is a fun way to move around downtown
LODGING
All have good walkability scores and are accessible via public transit and in cab meccas
Downtown hotels
In the city but not downtown hotels
I'm a huge fan of Airbnb'ing in cities! Great way to live like a local, save some money, stay in neighborhoods perhaps you normally wouldn't be able to. Use this link for a discount the first time you book.
Neighborhoods for Airbnb'ing if you want to be in the heart of the city
West Loop
South Loop
River North
River West
The Loop
Streeterville
Neighborhoods for Airbnb'ing if you want to be in the city but more in a neighborhood
Roscoe Village
Wicker Park
Bucktown
Old Town
Lincoln Square
Lincoln Park
Andersenville
FOOD
Markets/Variety: Revival Food Hall, Eataly, French Market, Green City Market, Time Out Market
Trendy, Hot, You're a Foodie, You're Cool, You'll Need a Reservation: Next, Girl and the Goat, Blackbird, Publican, Avec, RL
Views: Cindy's, Signature Room in the Hancock
Steakhouse: Bavette Bar, Chicago Cut, Gene and Georgetti's, Tango Sur, Fleming's, Erie Street Cafe
Go for the ambiance/experience: Parson's Chicken & Fish, Gene's Sausage Shop, Weiner Circle at 2AM (don't ask for a chocolate milkshake)
Hot Dogs: Portillo's
Deli: Manny's
Burger: Au Cheval, Small Cheval (wait is much shorter here than Au Cheval), Kuma's
Tacos: Big Star, Velvet Taco
Bagels: Once Upon a Bagel (Highland Park)
Donuts: The Donut Vault, Stan's, Glazed and Infused, Do Rite Donuts
Ice Cream: Scooter's, Jeni's, Margie's
Diner: Pick Me Up Cafe, Lou Mitchell's
Chicago style pizza: Bartoli's, My Pie (aka Lil' Guys), Peoquod's, Art of Pizza
Thin-crust pizza: Dante's, Spacco Nappoli, Pizza Rustica, Coalfire, Phil's Pizza D'Oro, Vita and Nick's, Salerno's Pizza
BBQ: Green Street Meat Market, Smoque, Fat Willy's Rib Shack, Smalls Smoke Shack, Belly Up, Honky Tonk BBQ, Chicago Q, The Pork Shoppe
Pie: First Slice, Bang Bang Pie Shop, Hoosier Mama
Fried Chicken: Gus' World Famous Fried Chicken, Honey Butter Fried Chicken, Buck's
Asian: Sun Wah BBQ (pre-order the duck), Joy Yee's, Aroy, Kai Sushi
Indian: go for lunch buffet on Devon Street (Tiffin or Indian Garden)
Eclectic: Lula Cafe, Medici, Celeste
Ethiopian: Demera, Ethiopian Diamond
Columbian: Mekatos
Vegetarian: Chicago Diner, Mana, Victory's Banner, Soul Vegetarian, Veggie Grill, Urban Vegan
Mexican: Topolobampo, Frontera
Greek: Crossrhodes (Evanston; you MUST get the greek fries)
Tea Time: Russian Tea Room, Soho House
Culinary School Restaurants (read: cheap!): Parrot Cage, Sikia Restaurant
DRINK
Coffeehouses —

3 Greens
Collectivo
Star Lounge
Wormhole
Dollop Wicker Park
The Grind
Coffeestudio
Kopi
Cafe Jumping Bean
Cafe Mustache
Jackalope
Bridgeport Coffeehouse
Gaslight Coffee
Perfect Cup
Kafein (Evanston)
La Columbe
Osmium
Scone City

Tasting Rooms/Breweries: Bitter Pops, Beermiscuous, Laguanitas, Half Acre, Beagyle, Revolution Brewing
Bars: Map Room, Happy Village, Simone's, The Globe Pub, Northman (ciders), the Violet Hour
ACTIVITIES
Physical activity —

the 606
Critical Mass
Chicago River Canoe & Kayak
Dance Dance Party Party
Bike the Drive
bike paths (the Lakefront path, Burnham Greenway Trail, Greenbay Trail Path, North Shore Channel Trail)
Whirlyball

Museums: Chicago Historical Society, Museum of Science & Industry, Museum of Contemporary Art, Art Institute, National Museum of Mexican Art, Garfield Park Conservatory, American Writer's Museum, Richard H. Driehaus Museum, Pullman Museum, DuSable Museum
Lincoln Park Zoo
Beautiful bathrooms: Ladies bathroom at Union Station, Signature Room in the Hancock
Classes: Dabble, Old Town School of Folk Music, Lill St Art Center, Chicago Glass Collective, Rebuilding Exchange, Next Door Chicago
Music: Old Town School of Folk Music, Lincoln Hall, Schuba's, Beat Kitchen, Thalia Hall, City Winery, Millennium Park, Ravinia, SoFar Sounds, Martyr's, The Green Mill, LunchBreak Series

Wednesdays are free world music nights at Old Town School

Meeting others: Tea with Strangers, Coffee & Conversation, Meetup
Tours: Chicago DeTours, Free Walking Tours, Architecture River Tour
Storytelling – Presentations – Live Lit: Pecha Kucha, Technori Pitch, The Moth, Creative Mornings, Mortified, Interview Show, Louder Than a Mom, Paper Machete, Write Club, Wine & Web
Unique Offerings: Soup & Bread, Veggie Bingo, Slurring Bee (spelling bee + drinks), Chicago Magic Lounge
Art: 2nd Friday Gallery Nights
Window Shopping/Browsing Fun: Nadeau, Primitive, Wrightwood Furniture, Rebuilding Exchange
Sports: roller derby, the Chicago Fire (soccer)
Comedy: Improvised Shakespeare, Free 8pm Wednesday show at io (improv olympic), Second City, The Annoyance Theater, Comedy Sportz, The Kates, TJ & Dave
Coworking: Creative CoWorking
Games: Guthrie's, Game Night Chicago, trivia nights/pub quizzes, Happy Village (ping-pong), Emporium Arcade Bar Chicago (list of arcade bars), Mr. Flower & Ping Pong
Architecture: Frank Lloyd Wright homes, Obama House
Theater: Steppenwolf, Lookingglass, Chicago Shakespeare Theater, the Hypocrites, Too Much Light Makes the Baby Go Blind at Neo-Futurists, The Den
Food: underground supper clubs, Mealsharing, Eat With, Gospel Brunch at House of Blues
Farmer's Markets (Green City Market, Logan Square)
Spiritual: Unity Temple, B'hai Temple (Wilmette), 4th Presbyterian, Windy City Minyan
Karaoke: the Hidden Cove, Lincoln Karaoke (private room)
Parks/Outdoors: Maggie Daley Park, Millenium Park, Osaka Gardens/Garden of the Phoenix, Graceland Cemetery, Morton Arboretum
Movies: Music Box Theater
Ride public transit —

the Brown Line from downtown all the way to the end of the line at Kimball
the Evanston Express from downtown to Linden (only runs weekdays rush-hour)
Metra Union Pacific North line from downtown to Highland Park
the #22 Clark St bus from downtown to Andersenville (Bryn Mawr stop)
the Water Taxi from Navy Pier to Chinatown
Shopping: Randolph Street Market, wholesale district on Clark St (Wilson to Sunnyside), Wicker Park/Bucktown (boutiques/independent stores, Milwaukee/North/Damen), Andersenville (vintage, indepedent stores)

Household/Furniture: Nadeau, Wrightwood Furniture, Primitive

Volunteering: Chicago Cares, One Brick, Open Books, Open Heart Magic
Areas to walk around: Lincoln Square, Andersenville, Universities: Northwestern (Evanston) & University of Chicago, Botanic Gardens (Highland Park)
Conferences & Festivals: Learnapalooza, Chicago Humanities Festival, Chicago Ideas Week, CUSP Conference
Trips to the suburbs —

Evanston: Northwestern, bustling downtown, eateries, the apartment where I was born – where I got my first concussion – where I stole a Barbie Doll — aka my childhood home
Naperville: bustling downtown, eateries
Oak Park: Frank Lloyd Wright houses
Kenilworth: if you like eying rich people and their houses
Highland Park
TIPS
Once you learn about the grid system, it's easy to get around. We talk logically when giving directions, like "go two blocks north" and "head to 3200 N Clark" which you'll know to be south of you, since you're at 4800 N Clark
If you want a view without the pricetag, instead of going to the observation deck in the Hancock, go to the Signature Room and get a drink (I've also heard the bathrooms are pretty awesome)
You'll probably get a ton of downtown and north side recommendations (*cough* my list) — there's a wonderful city South and West as well
You're in a city where you don't know anyone — sign up for an open mic! Sing, stand-up, tell a story. Why not?!?
For last minute and/or discount tickets: HotTix, Goldstar, Groupon
What would you add? What are some categories I'm missing?
Check out my Worldwide List and my San Francisco List.