100% word of mouth and having spent $0 on advertising since its 2004 birth, Mac & Cheese Productions℠ is you-supported — thank you for allowing its aliveness! When you buy through links on the site, Mac & Cheese may earn an affiliate commission or receive another type of perk, and you may benefit as well.
If you experience goodness via Mac & Cheese and would ever like to leave a tip for content, connections, lightbulb moments, support, joy, knowledge, appreciation for free and there isn't a paywall, you can buy Saya a coffee and/or hire Best Friend & Best Friend to come into your work!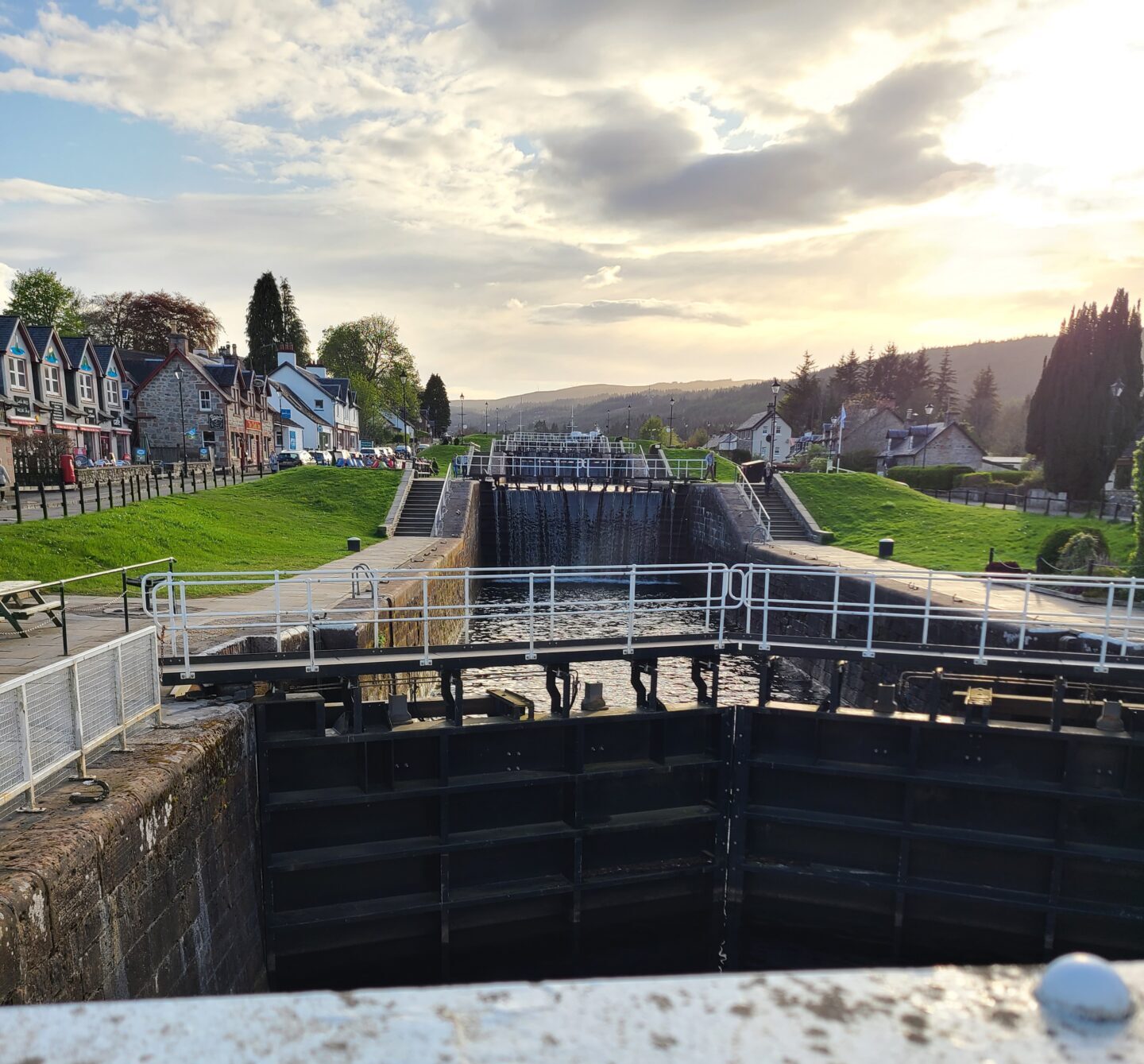 If you've been in our world for a bit and know our ins and outs, skip to Destination: Scotland.
If you're new to Mac & Cheese or it's been awhile since you've consumed our travelness…
💡 General Travel Tips
The current credit cards we're loving on for travel'ness are this one and this one. And we've become converts to airline status; see why here.
Don't plan anything else on days you do tours; they often go over time and you're exhausted afterwards. Don't add stress to your life by having to be back for something.
It's ok to not love something everyone else loves, e.g. pastel de nata, the famous Portuguese pastry, which I found eh, or the Louvre.
It's ok to have slow days and not always be go go go. We often return to the hotel to nap and watch HGTV in the afternoon.
If you're going for a longer trip that consists of multiple accommodations, we highly recommend bookending the trip with "normal" hotels as opposed to Airbnbs or smaller lodgings. When you're travel tired, either because you just arrived or because you've been on the move for awhile, it's really nice to stay in a familiar setting that has the perks you're accustomed to, like toiletries, comfy beds, air conditioning, and helpful staff.
Many credit cards will give you a credit if you pay for TSA Pre-Check or Global Entry with said card. Whatever route you go, don't get Pre-Check if you're going to get Global Entry; the latter gives you the former. If you travel internationally, Global Entry is 110% worth it.
Before you email or DM or message or shake of fist comment there's no link, remember our favorite phrase — "Google it"; you have an amazing self-sufficient tool at your fingertips 365/24/7. Questions like "Where's that restaurant?" "How do you make a customized MyMaps map?" and "What's Priority Pass?" ➡ Gooooooooogle.
💑🏽 Best Friend & Best Friend Context
Prioritizing travel over most everything else and a main reason we're petless and kidless, we've traveled together since 2010. A list of where we've gone is at the end of this post.
Taste-wise, I'm Four Seasons, he's Motel 6; budget-wise, we're somewhere in the middle. We hate to check bags and love to score free hotel nights, hotel perks, lounge access (see the Lounge highlight in
my Instagram profile
if you want tips), flights, and flight upgrades — light, frugal, and hacked travel is our jam. We tend to not do touristy stuff, shopping-shopping, fashion, museums, and fancy restaurants and to lean self-walking tours, breweries, street-food, coffeehouses, window shopping, and oogling rich people neighborhoods. Best Friend's picked up golf so we've been adjusting trips to incorporate at least a day of golf which makes both of us happy; if I join him, I get to business and relax in an opulent country clue'esque space and if I don't join, I enjoy Sayatime in a coffeehouse or at the hotel.
He's vegan, I'm not.
Unless stated otherwise, all of our trips are to/from Chicago.
We often choose where we're going by flight deals. This has been a fun (and frugal!) way to travel as it's taken us to places we may have never gone (hello Japan and Portugal and Puerto Rico and and and). The amount of "Hey, there's a deal to _______, wanna go?!?!, we need to book right now!" shouts I get from the other room is very high.
Hotels are usually chosen by where we can use our free nights or points; if you see us staying in an Oprah'esque spot, it's usually for Jerry Springer prices. 😂 This is why you'll see us hopping from hotel to hotel within the same area. Airbnbs are often booked with credit cause I was shameless about asking you to use my referral link (UPDATE: Airbnb no longer has a referral program as of October 2020). When we go on a longer trip, we like our arrival and departure lodging to be a hotel, since we're often tired and don't want to have to worry about arriving late or dealing with key issues or a weird shower or no toiletries.
RE planning, Best Friend does the bulk of the upfront planning, often a year'ish out (often necessary to get good flight fares). I do planning the day of and during the trip. He loves Reddit, travel blogs, and the anonymous internet. I love crowdsourcing and the known internet (e.g. Facebook groups, social media posts, etc.).
If we're traveling internationally, we try to make our trips at least ten days to make it worth it. Especially if jet lag, connections, long airport waits are involved, often rendering a couple of days useless.
We love to return with at least one buffer day before having to return to life, e.g. instead of coming home on a Sunday, we'll come home on a Saturday so that we have Sunday to do errands, catch up on sleep, and slide back into it before work and obligations. We definitely don't tell people we're home when we're home, waiting a day or so as we ease back in.
As with all travel, but especially during COVID times, things change constantly, from what documents you need to what's open and what's closed — make sure you do your own uptodate research.
✈️ Travel Resources Beyond The Blog
To see all my travel posts, head to the main blog page and filter by travel
---
Destination: Scotland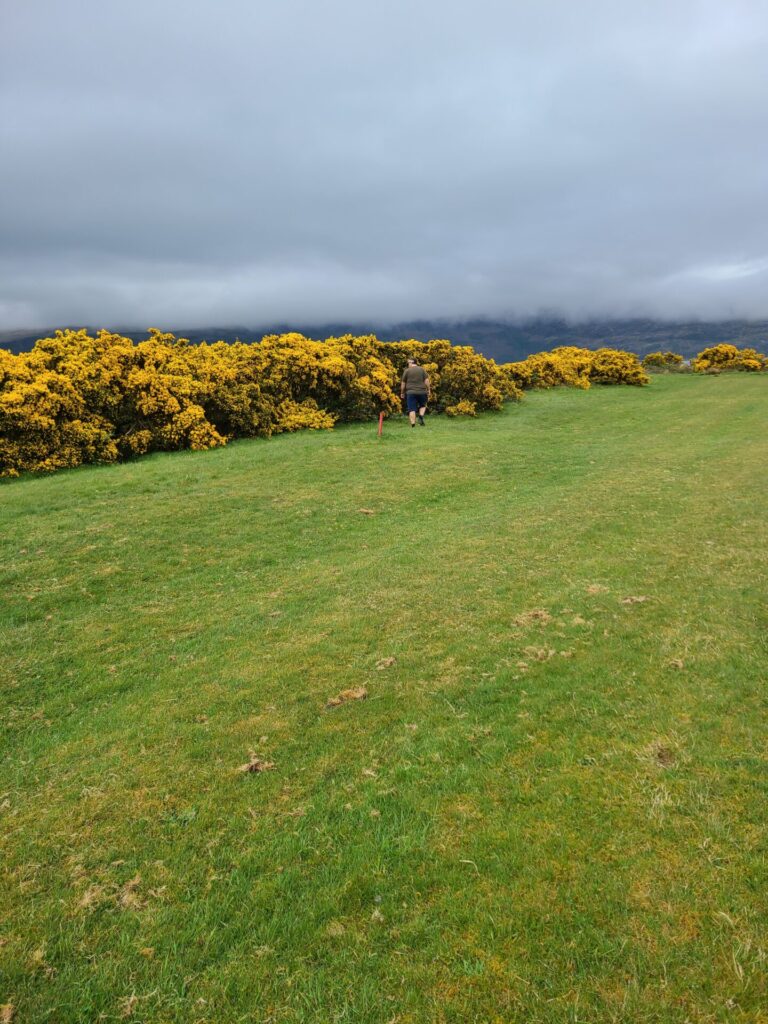 Thirteen days, May 2023
Wowee, what a way to see a country! Sometimes we stay in one spot, sometimes we hop — this was a hopping vacation. We slept in seven different lodgings over our thirteen days, choosing to rent a car (eep! More on driving below) so we could have road trip freedom. Pros and cons of course. I was so tired of packing and repacking. But arriving at a new lodging is one of my favorite past times. And what a different and absolutely not as enriching trip it would've been had we only stayed in Glasgow or Edinburg.
What a wonderful trip.
My two regrets — I wish we had made it to IKEA (like going to McDonald's in other countries, samesies with IKEAs) and I wish we had taken the Harry Potter train.
But overall, the tldr is: go!
🧭 Navigation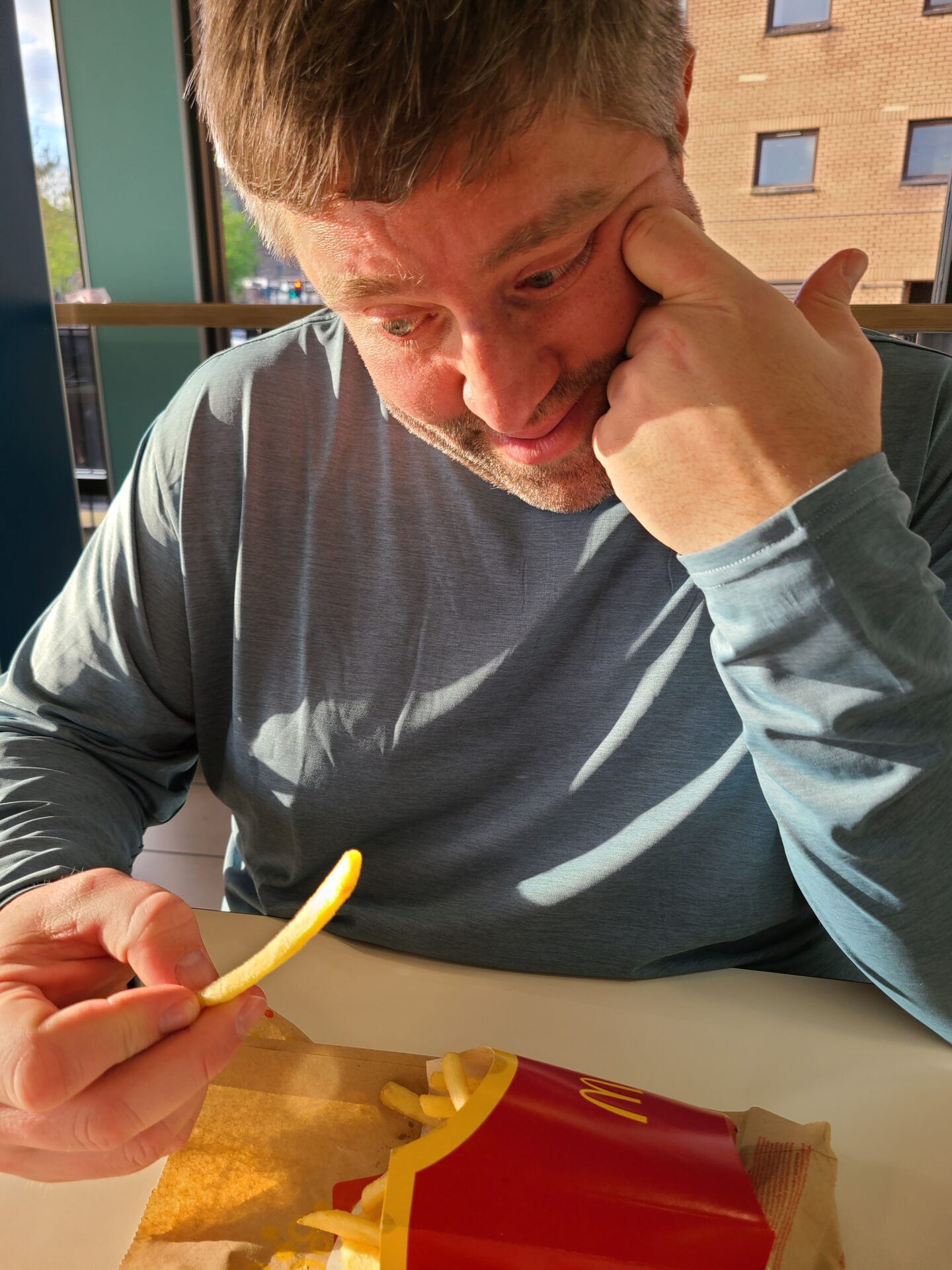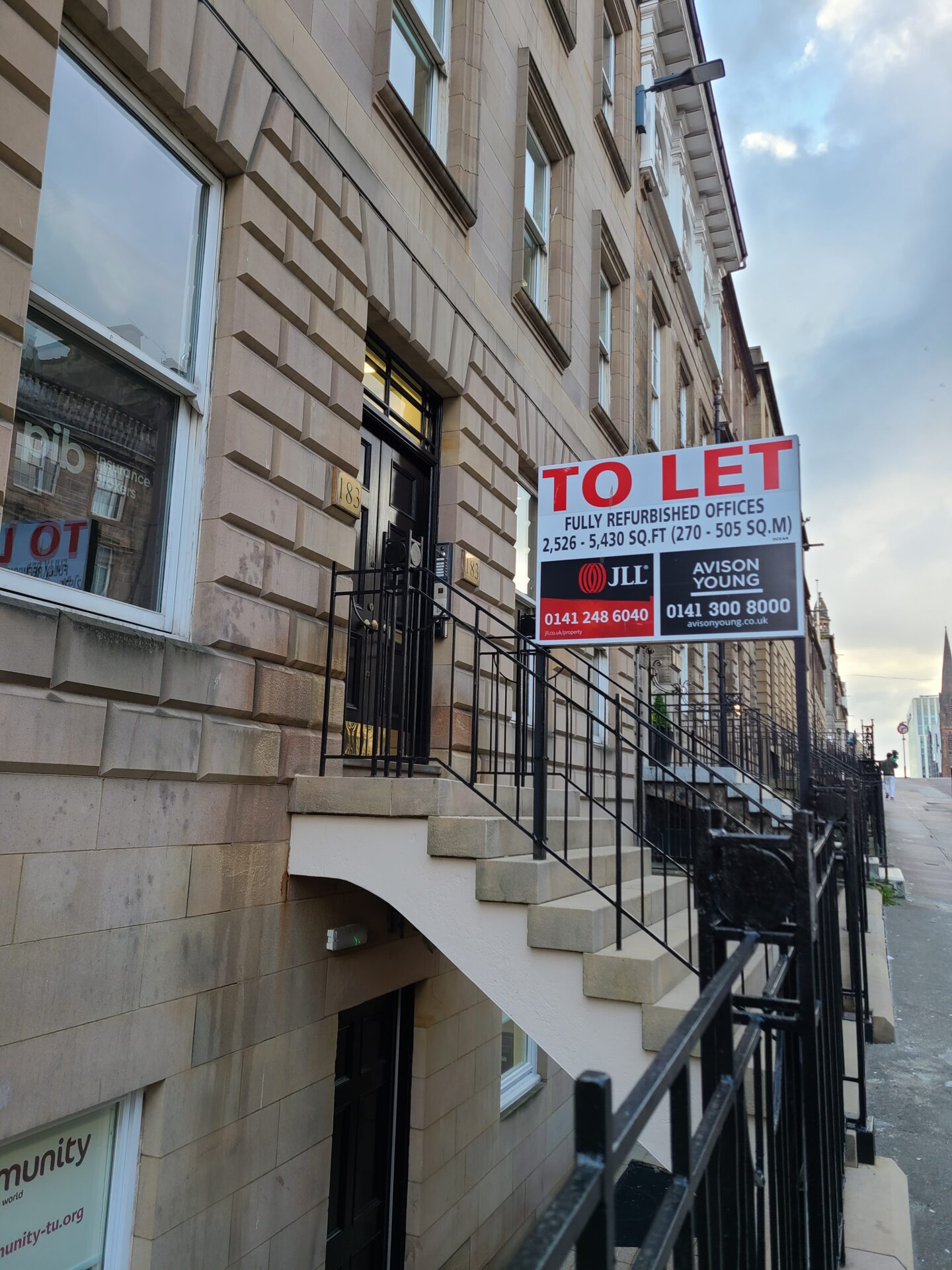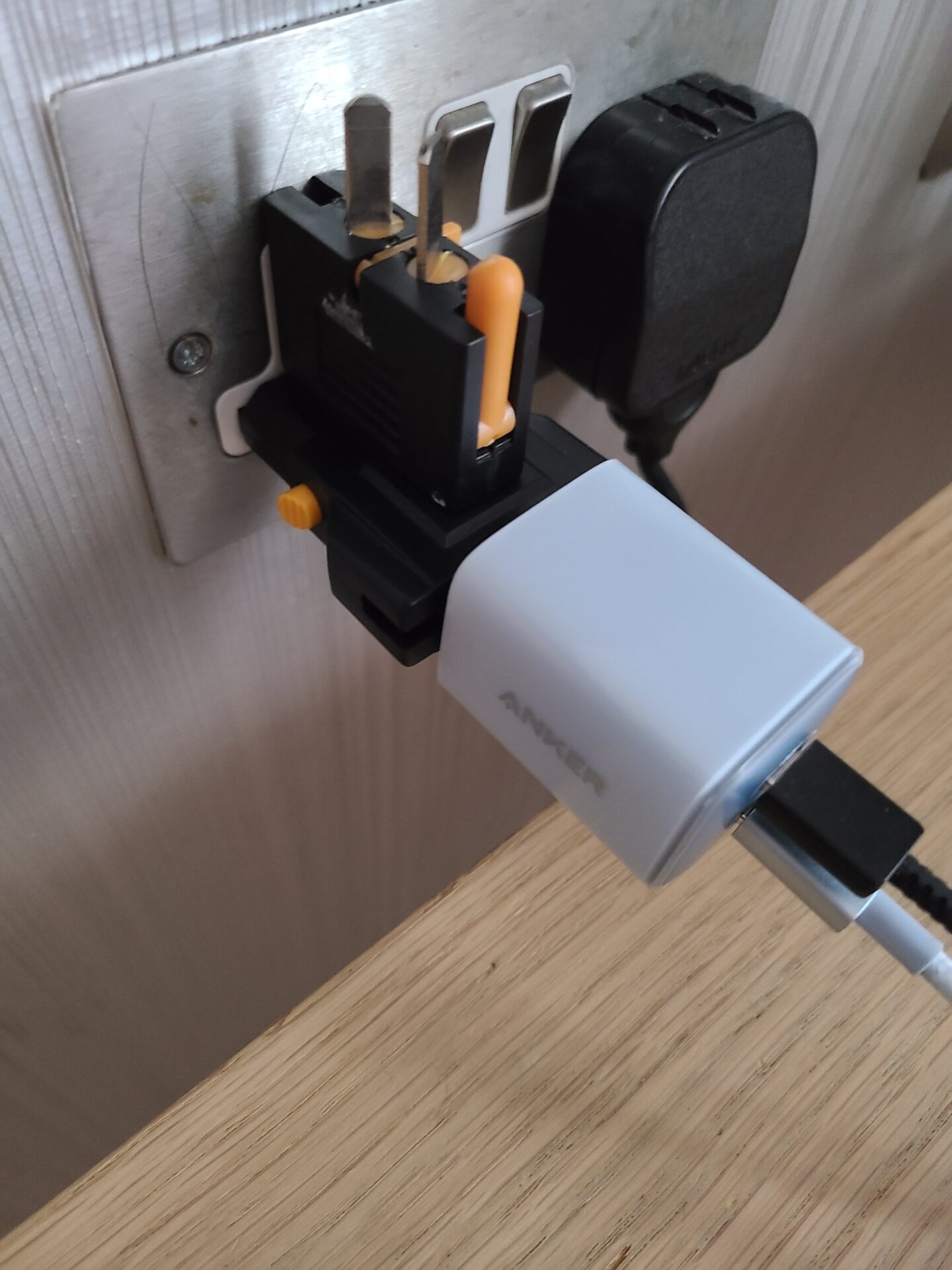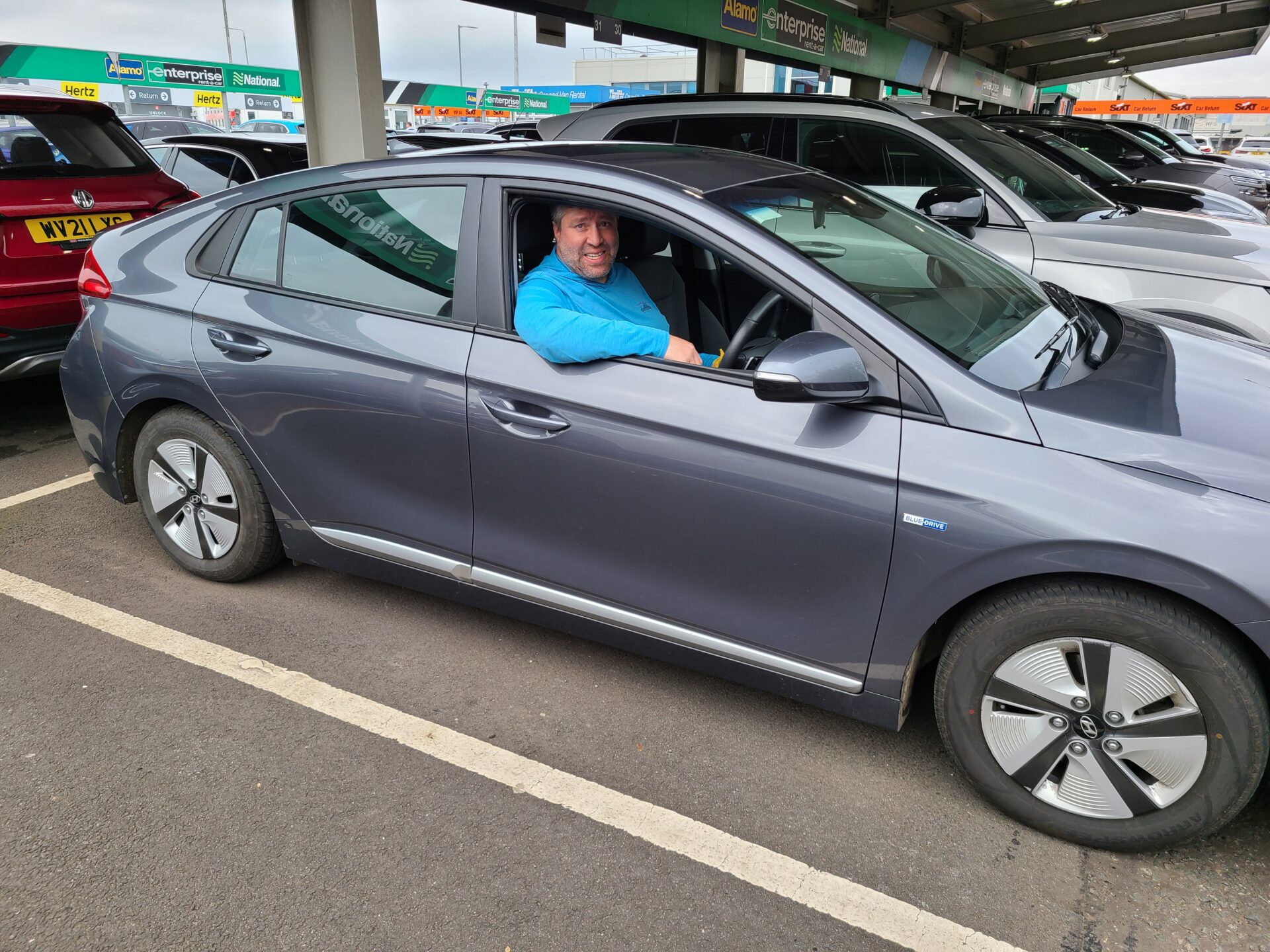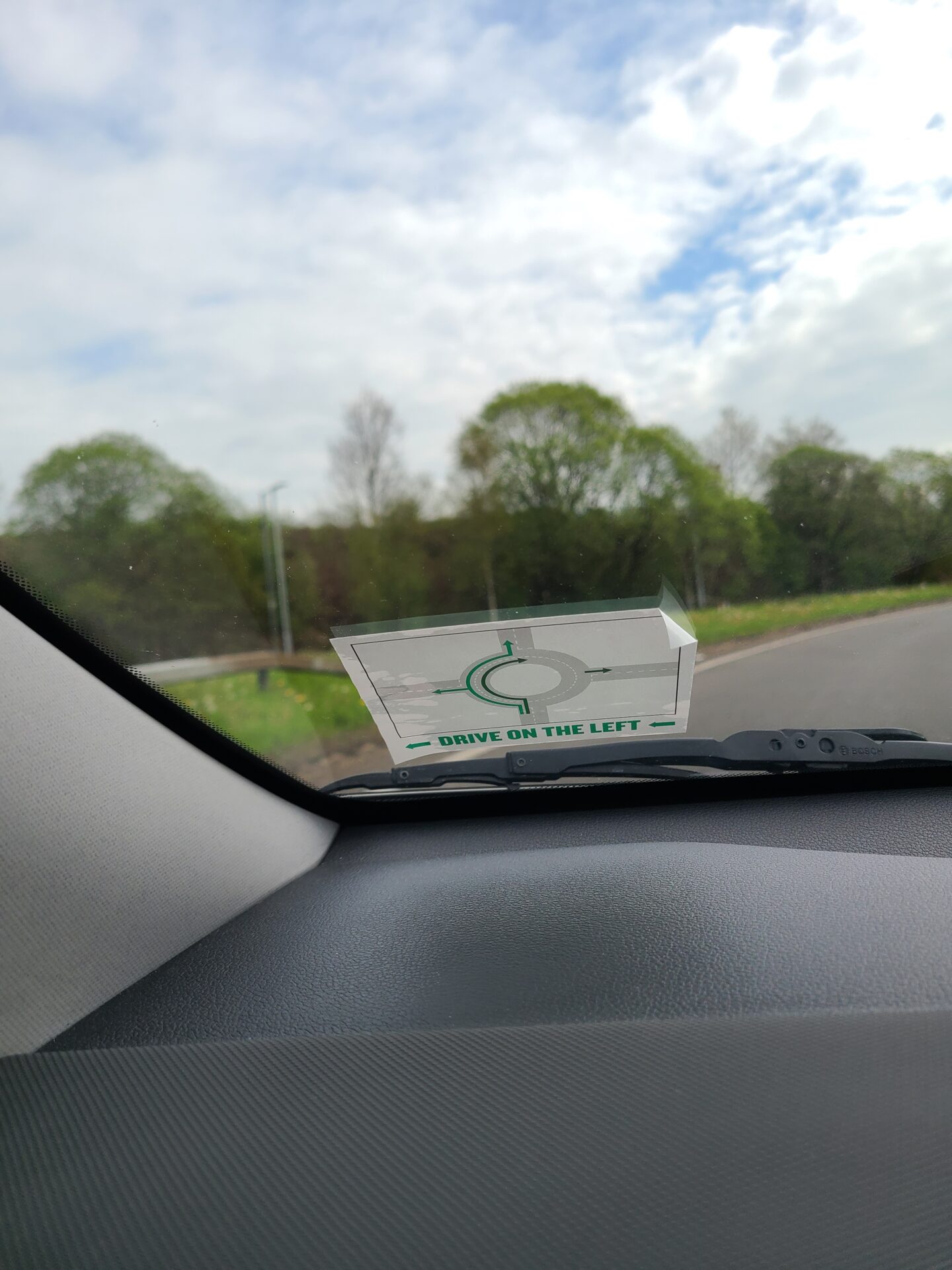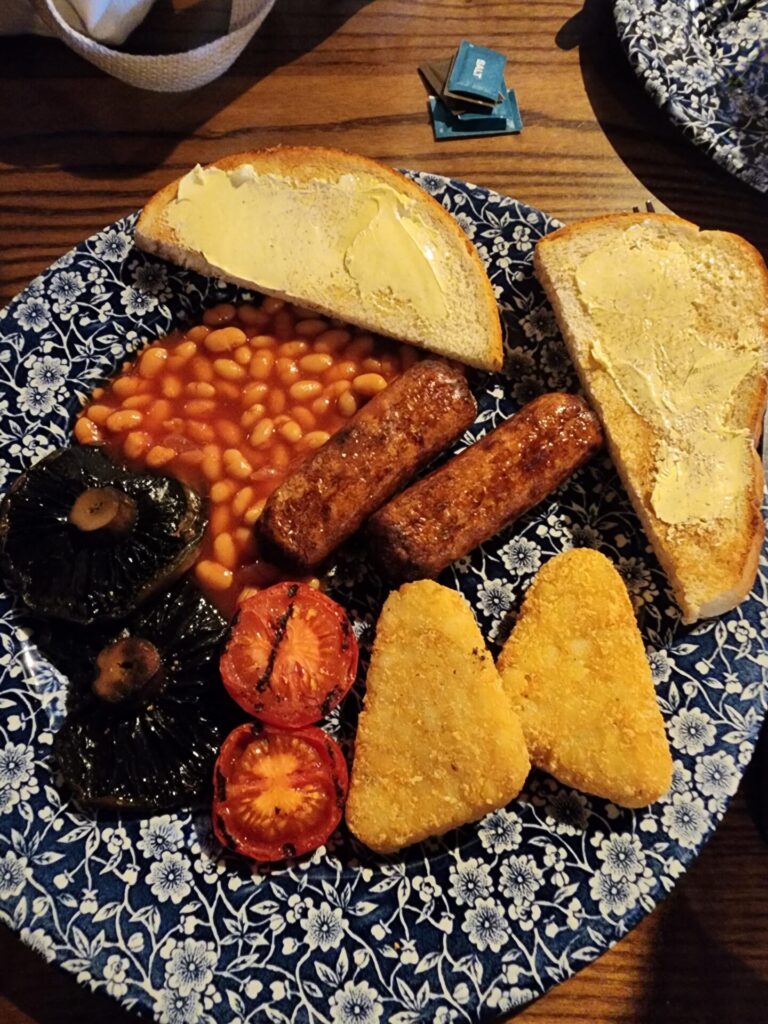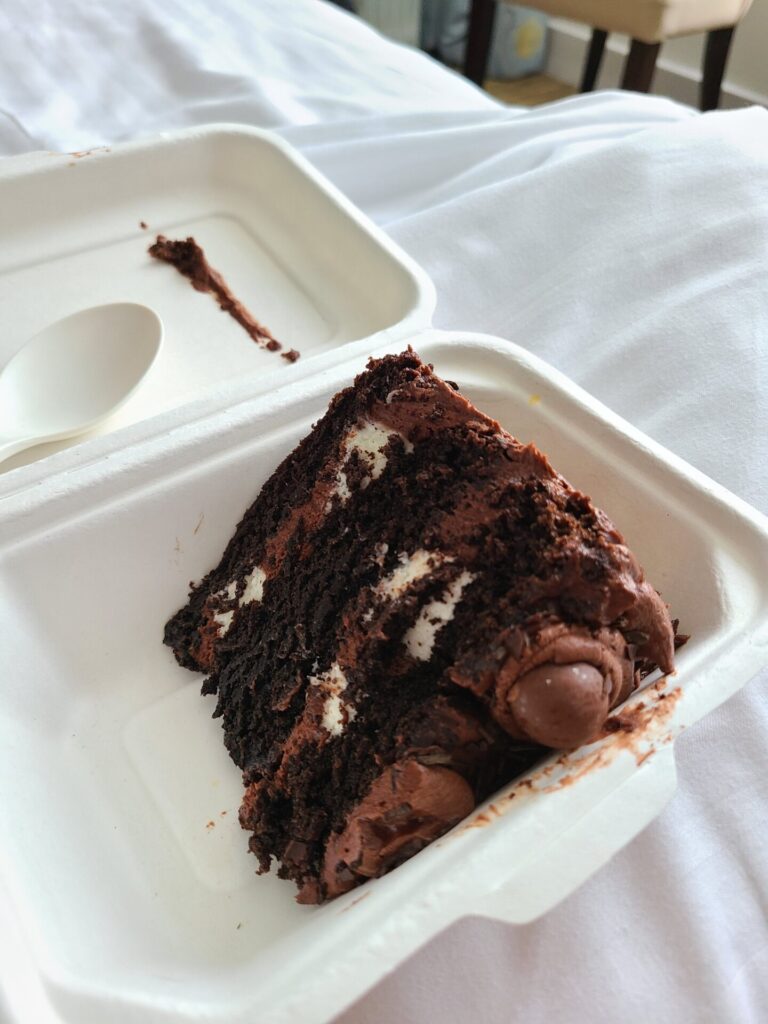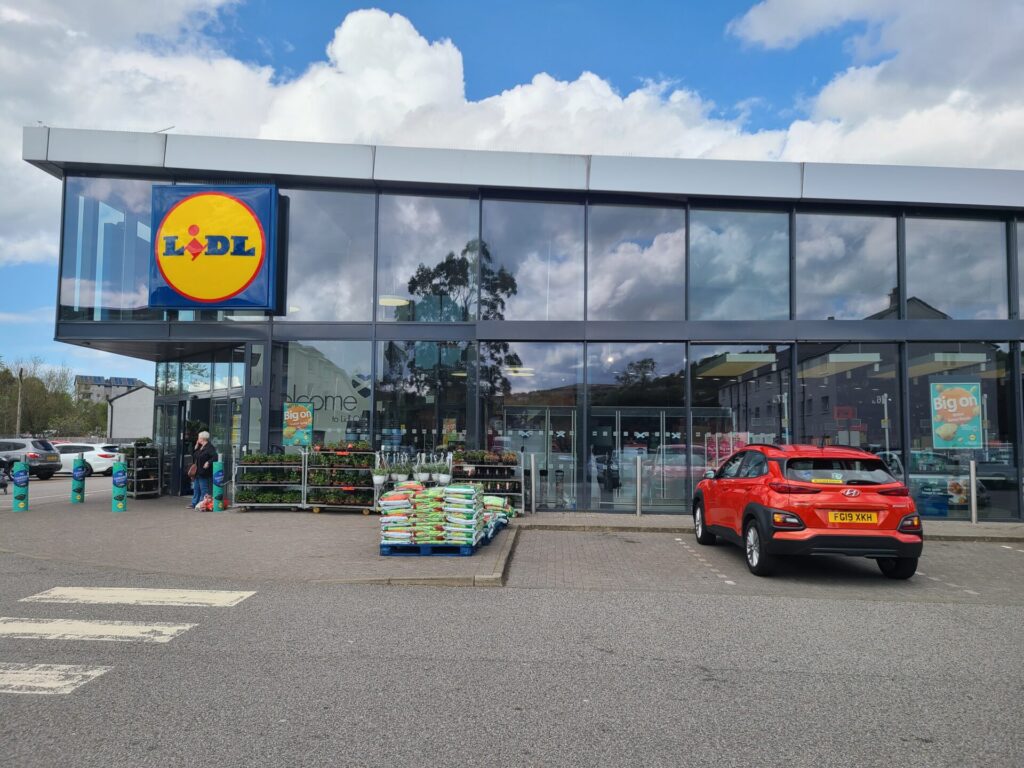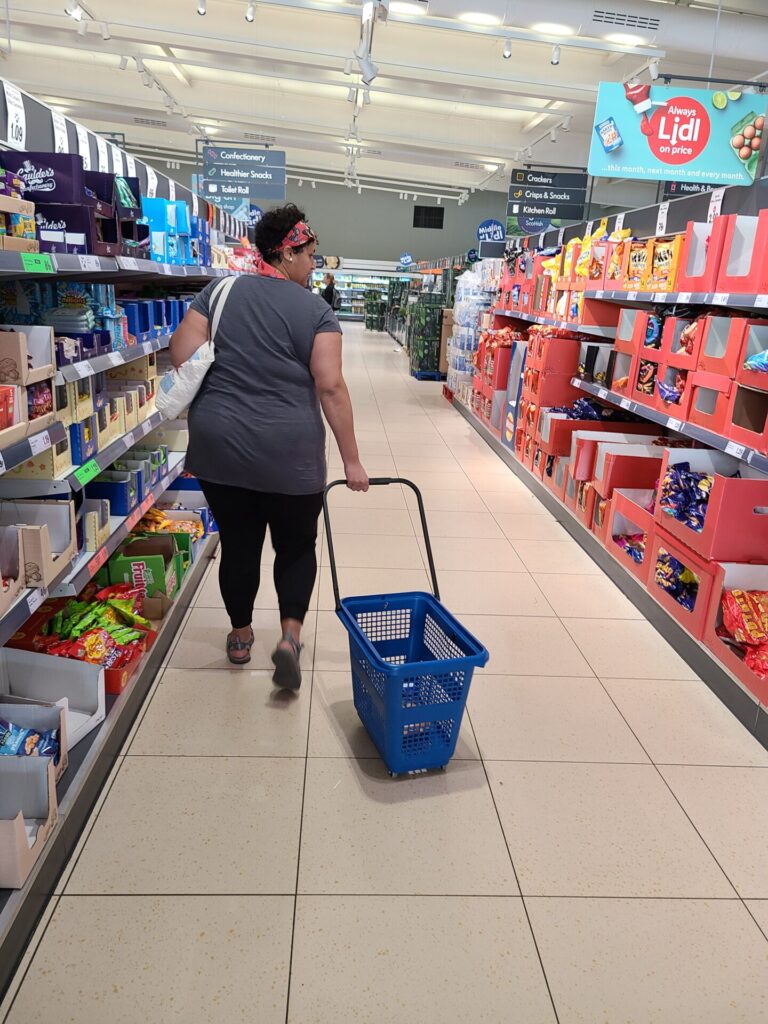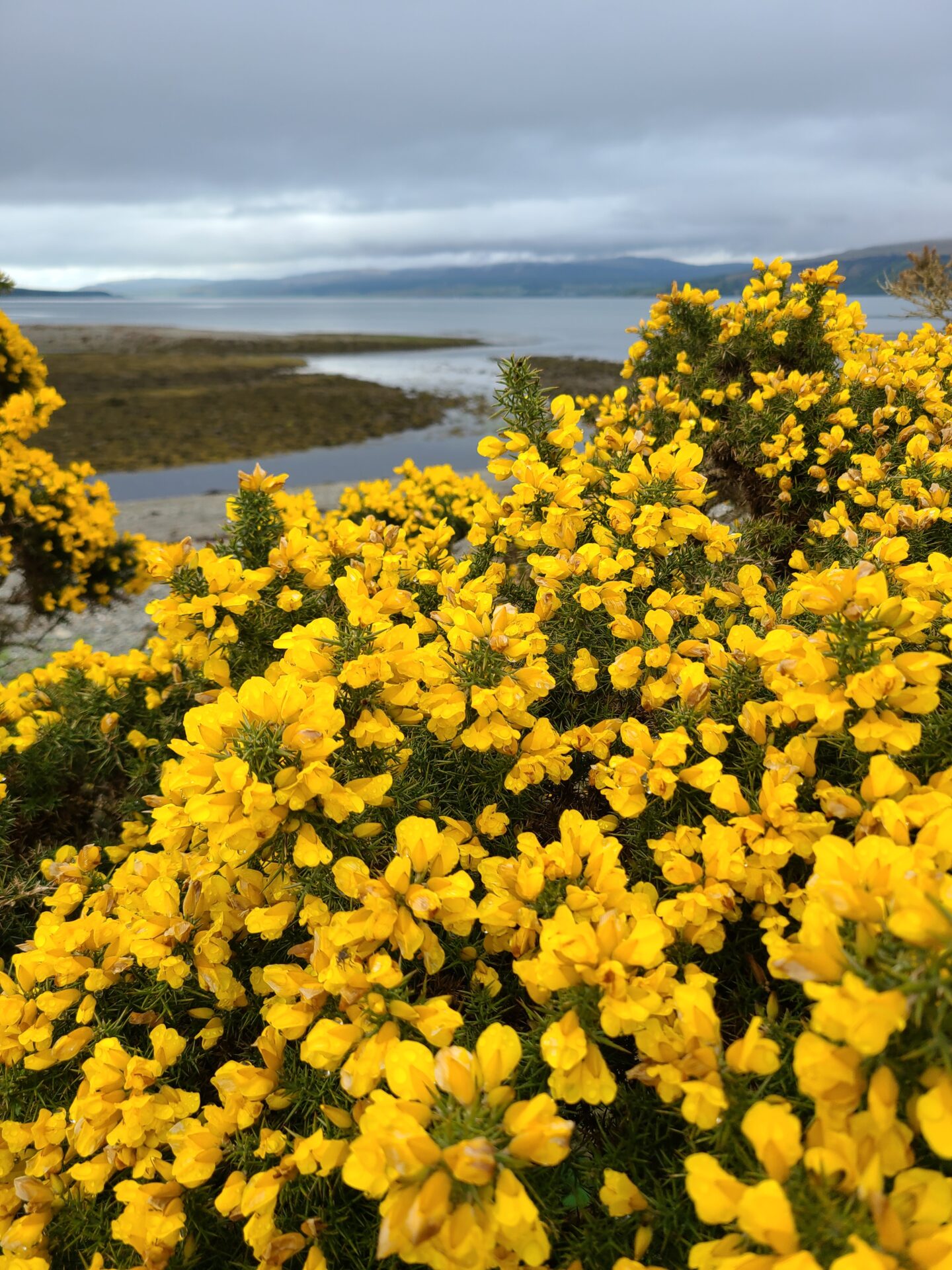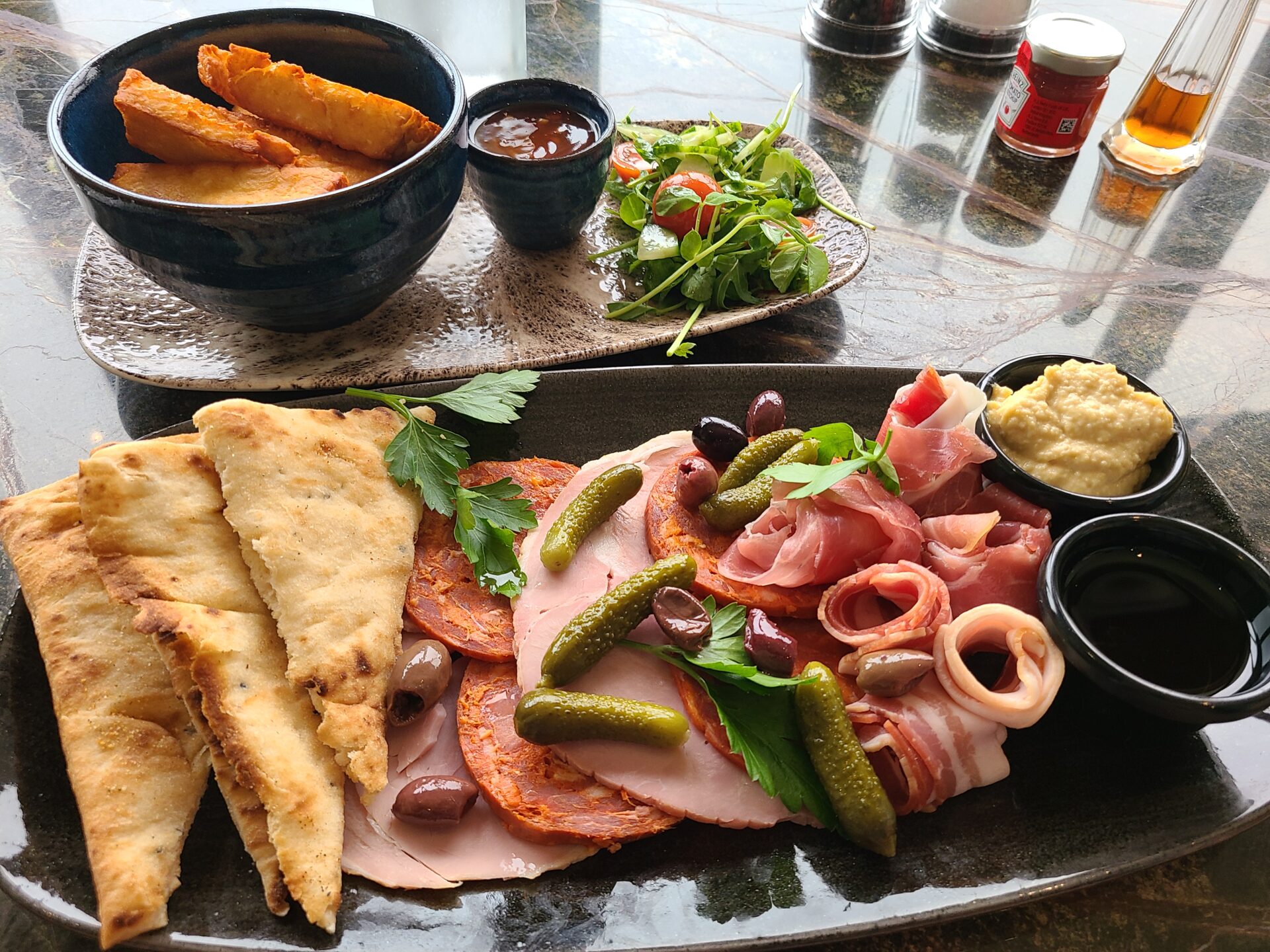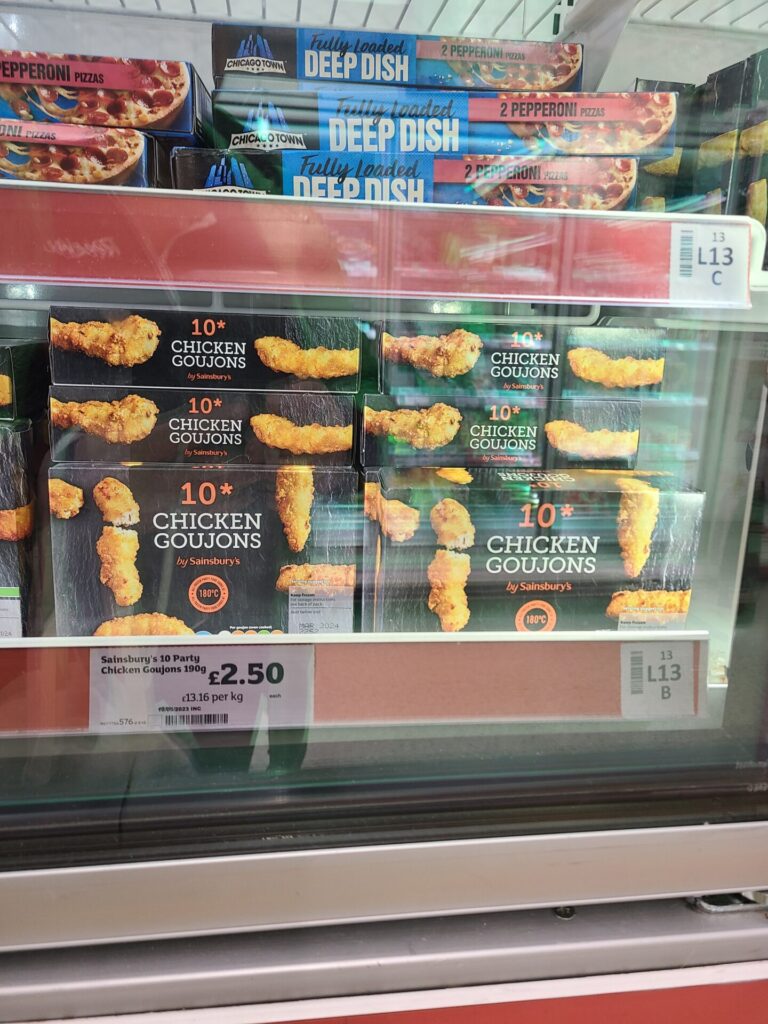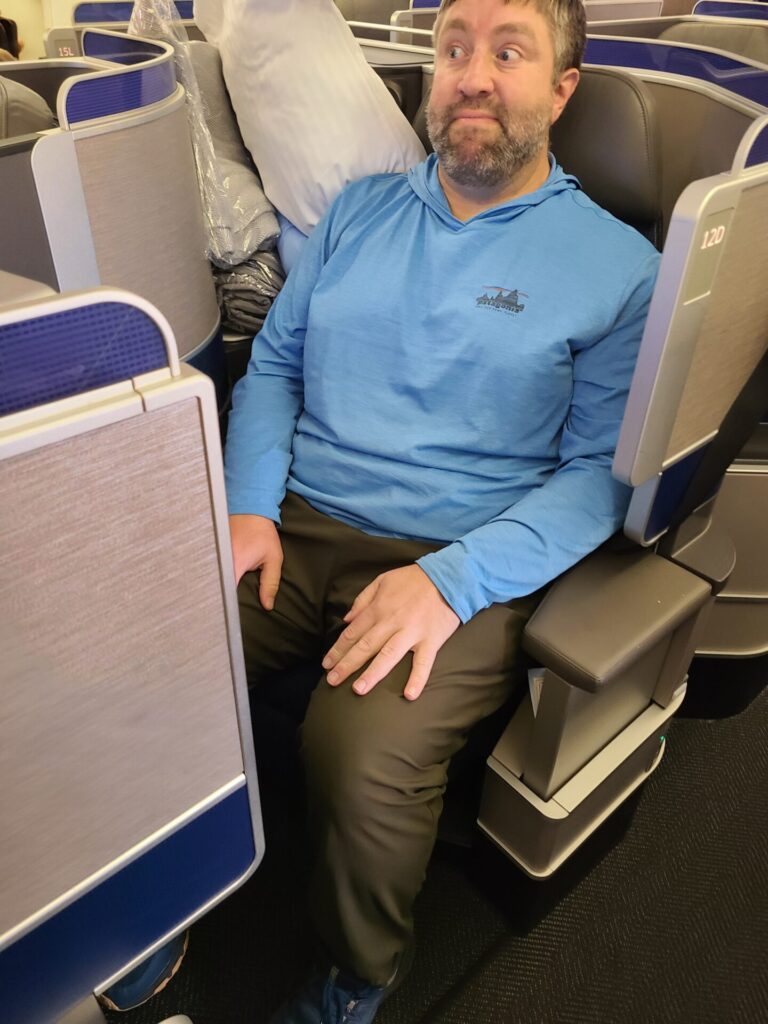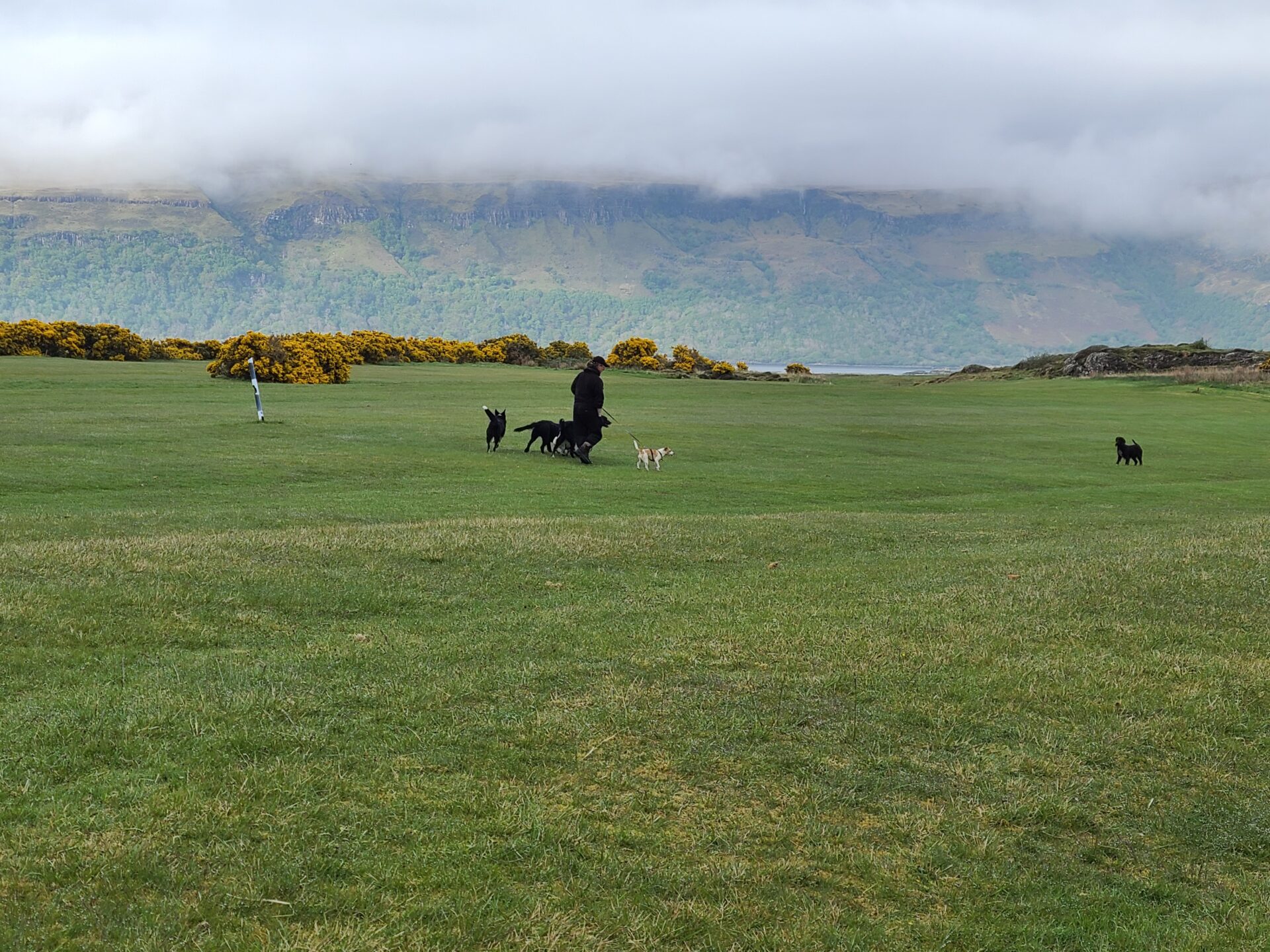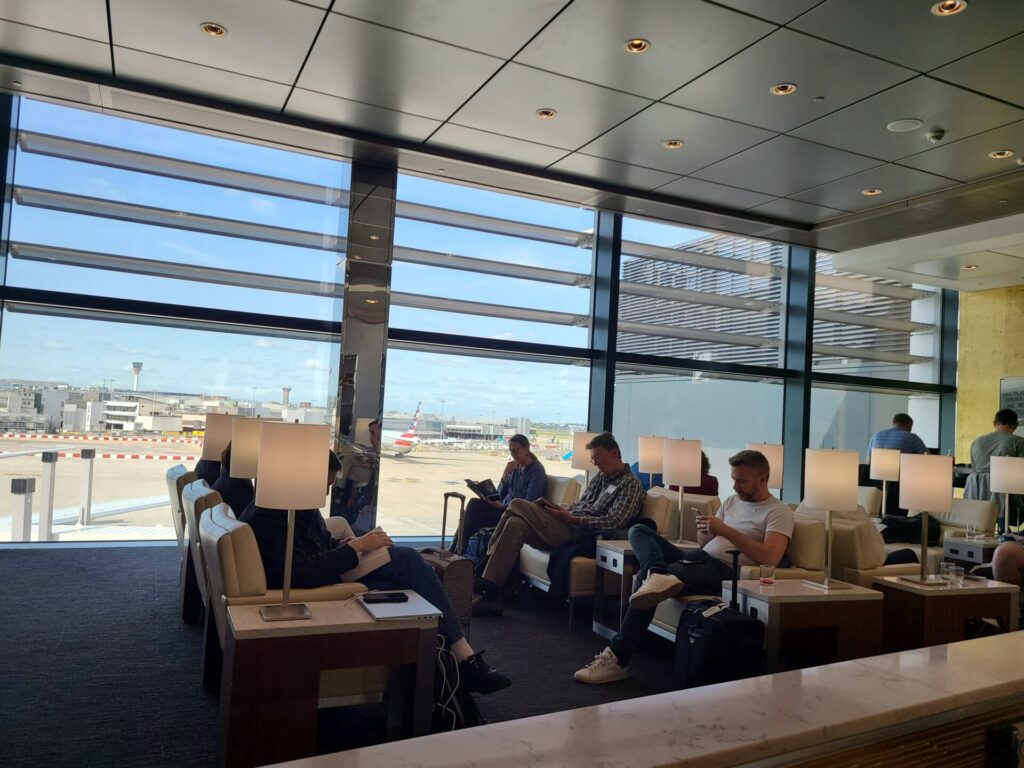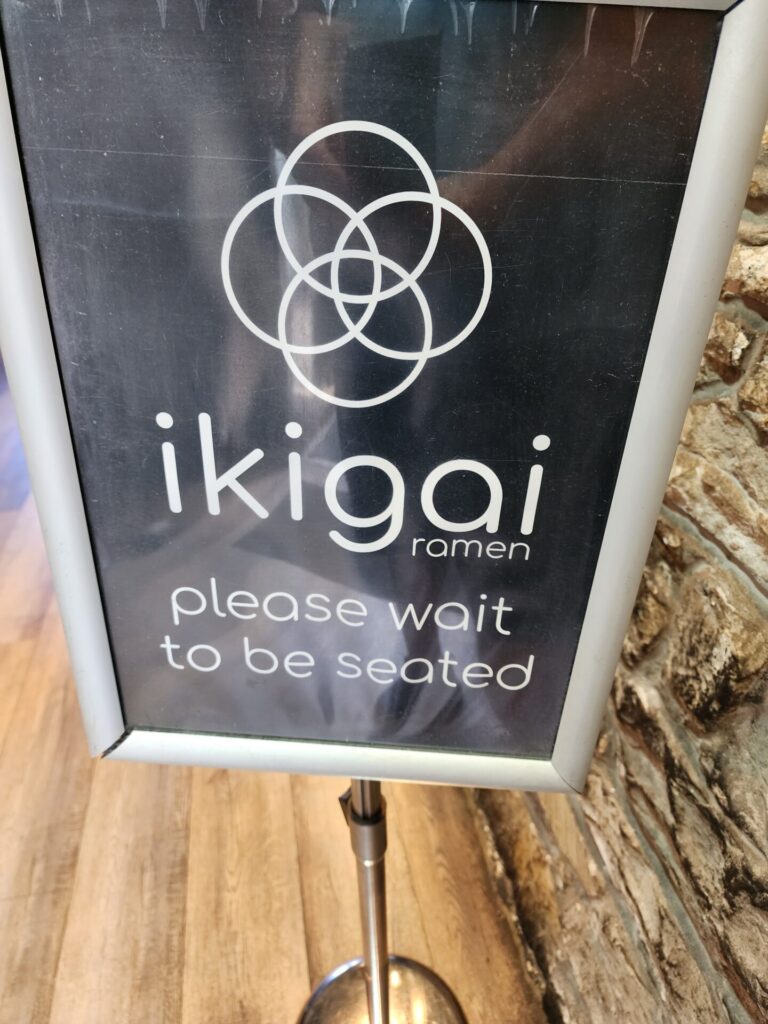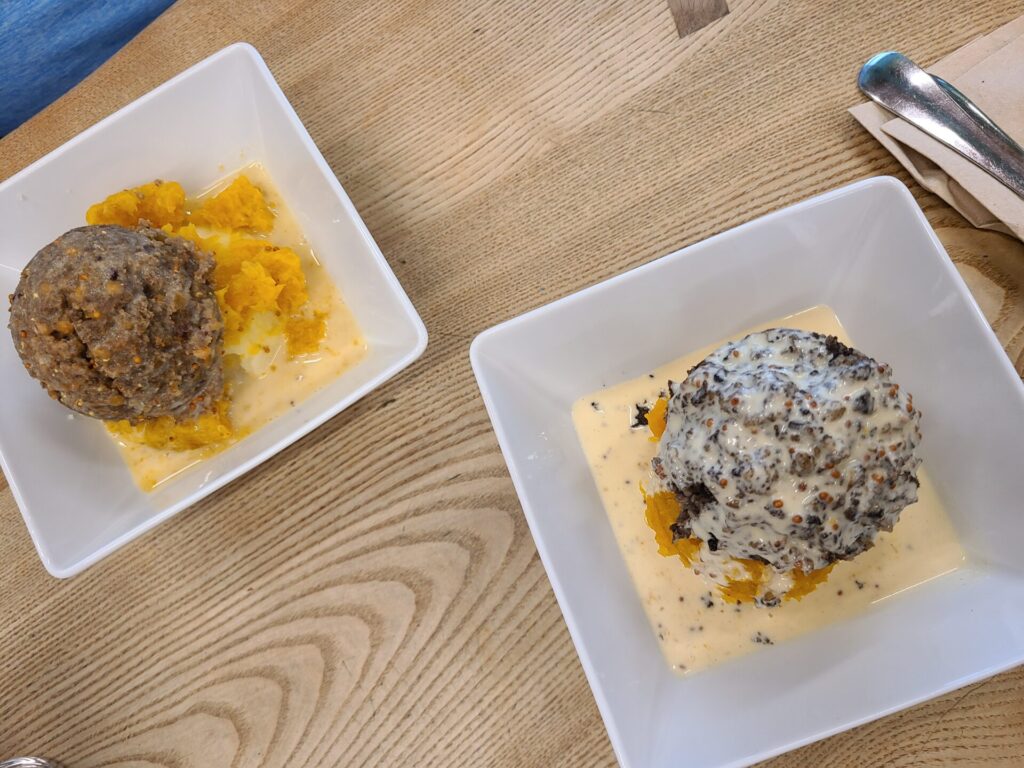 💡Tips
Make reservations everywhere. They're not just for for fancy places. Places are so small that it can be hard to get a table. We lost out on eating at a few places because we didn't make reservations.
No golf carts on the courses, unless you're disabled.
Driving —
Roundabouts are common in Scotland. Give way to vehicles from your right, and turn left on entering the roundabout. Get in the far lane if you'll be exiting the last exit, stay in the near lane if you'll be exiting the first or second exit.
There are no toll roads or toll bridges in Scotland
The best tip RE single track roads is to always stay on your side of the road, even if it feels like you should be on the other side (e.g. that's where the pull off is)
GPS is wonderful even if you have to pay extra
This was the first time we drove a hybrid and it was soooooo nice to only have to get gas three times in two weeks filled with driving. Both the cost and the action. Especially when we were in the middle of nowhere.
Watch a few YouTube videos especially if you'll be single track driving
🌎 Itinerary
While we strayed from the plan a few times, this is almost verbatim what we did when —
Click square top left corner to expand/collapse list of what you can toggle on and off the map.
These are many of the sites we used in planning —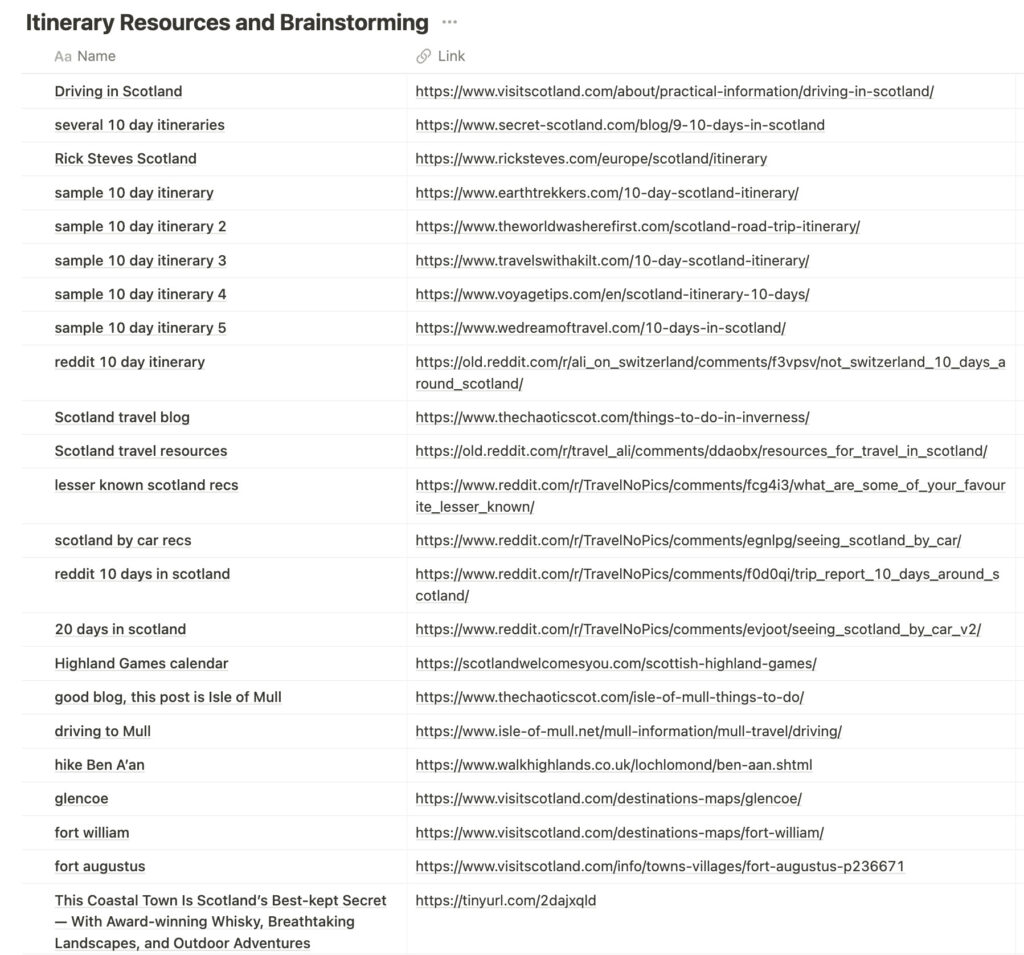 🛏️ Lodging
Would stay again
Great central location
1/2 block to train
Huge gym
A Wetherspoon right across the street
Eh, not the nicest; very old
Beautiful spot, right across from water and 1/2 block from an amazing vegan restuarant
If other spots are booked and you're driving through, fine to stay; very glad we only had one night
Would stay again
Very nice common areas
Room was fine; long walk
Convenient to ferry and a golf course
Super pricey due to being on an island
We didn't use the spa facilities but supposedly, very nice
Would stay again but glad we were just passing through and it was only a night
Included breakfast
No staff, you let yourself in with a code
Would probably look for another place just to mix it up if we came through again but would stay here again
Guest house of a police officer and his wife; he came out to meet us, very nice guy
Right behind the main house
Space was clean
They had bread, water, and hot drink fixings
Would stay at the vegan hotel down the street if we were in the area again but would stay here again
Good location
Hearty breakfast included; very accommodating
Would stay again
Great central location
We opted for the free breakfast instead of points; very hearty and lots of options
💃🏾 Activities
Reminder to see Pete's Happy Cow profile for the vegan spots we went to
Glasgow
Prestwick Golf Club
Wetherspoon: chain of pubs and hotels all over Scotland that you should experience at least once. It's great for fast, cheap, no frills grub. Get the app and order ahead of time. Humongous space with tons of seating. Order at the bar or via the app. Large vegan selection.
We didn't get to the IKEA but I wish we had; go and report back!
Buchanan Street: not our types of stores (fancy) but cool in that it's a pedestrian street
University of Glasgow
Meander the West End
Glasgow Cathedral and the necropolis behind it (cemetery)
Madras (Indian food)
Bread Meats Bread (burger chain)
We didn't get to Mother India but heard good things
Try a munchy box: an inexpensive

fast-food

product sold from

takeaway

restaurants. It consists of an assortment of fast foods served in a large pizza box.
Loch Katrine
Drove to Ben A'an thinking we were going to hike it but it was rainy, steep, and unmarked; very popular though if you wanna give it a try
Took a 45 minute ferry ride around the lake
You could rent bikes (including e-bikes) and ride what looked to be an easy path; we were intrigued by the "take the ferry out and bike back" option but didn't pull the trigger
Arrochar
Cu Mara: we were so disappointed we didn't make reservations here! 1/2 block from our hotel, adorable, great vegan reviews.
Oban
Oban Distillery tour
Ferry to Isle of Mull — make sure you get these tickets ahead of time and arrive early
Isle of Mull
Craignure Golf Club: unmanned honesty box golf course. You can rent clubs at the tourist office across from the ferry.
Just driving the island is an experience, because it's mostly single track. Be careful at dusk/night — besides being dark and single track and on the wrong side of the road, there's also oodles of deer.
Tobermory is a picturesque town
Fort William
At the foot of the UK's tallest mountain, Ben Nevis, and also where you can catch (or just take a peek at) the Harry Potter train
Fort Augustus
Nairn
Glencoe Lochan
An easy and nice hike; a good way to get some steps in if you've been driving for a bit. There are no facilities at the trail head so make sure you go in town if needed.
Pitlochry
Drinks at the very instagrammable vegan hotel (we would've eaten and possibly stayed there but the kitchen was closed for inspection and we didn't know about it during our planning phase)
Walk the bridge over the river
The Moulin Brewery
Blair Athol Distillery for a whiskey flight
The Festival Theater is very popular; we weren't able to catch a show but definitely worth checking the schedule
St. Andrews
There's a cheap and easy put-put course right off the main golf course; was fun even for someone who doesn't care about sports or golf
Wander the campus
St. Andrews Cathedral
Edinburgh
Simply strolling and meandering is the best activity!
Dishoom: to die for Indian food. Make reservations if you can but sometimes you can get lucky with walk-ins. We went at 3pm on a weekday and got right in.
St Arthur's Seat: a mountain hike in the middle of the city that'll give you amazing views.
Dean Village
Edinburgh Castle
The Meadows: a large park space near the university with walking trails and some cute residential areas surrounding it
Edinburgh University
Circus Lane
Stockbridge Market
Mary Kings Close: an underground tour; good activity to do if it's raining or otherwise nasty out but eh if the sun is shining
The Haggis Box: vegan and non-vegan haggis in a storytelling center
Novapizza
pubs for live music
👍🏾 Your recommendations
Y'all gave us so much goodness! Compiled in a sexy document.
💰 Financials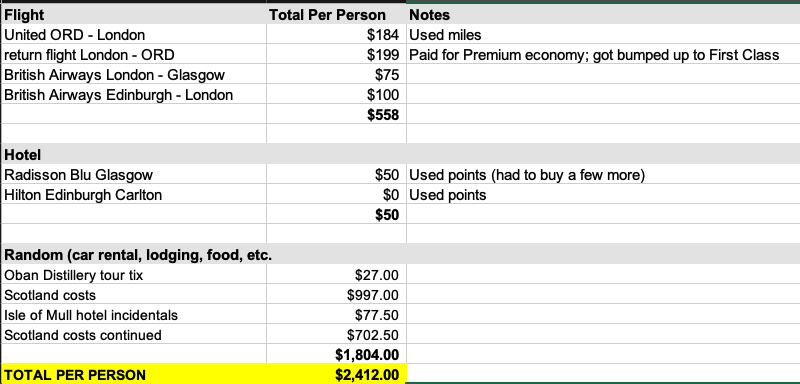 👓 Random musings
Thoughts while on the trip…
Scotland thus far, Edition One —
Beans
Sheep
The coronation
"For fucks sake…"
Driving on the left side
"Drive on the left, on the left!"
Guessing what road signs mean
Looking for public toilets
"Hills" (aka mountains)
Not being able to understand English
Very friendly everyone
Uber driver: "I want to visit America for two reasons — Walt Disney World and Chicago deep dish. I've watched a lot of videos of the pizza."
Scotland thus far, Edition Two —
Things I've learned:
"Layby": "an area at the side of a road where vehicles may pull off the road and stop; a rest stop"
To say thank you to someone driving behind you, e.g. if they pull into a layby to let you pass, you turn your hazards on for a few flashes. LOVE THIS.
"Diurnal": as in an osprey is diurnal or " of or during the day." Opposite of nocturnal. Nothing to do with Scotland per se, just that I learned this word while here, reading up on native wildlife. 😂
Observations:
The game we love to play when driving: "Is this a sidewalk or is this a street?"
Waving to people passing
The left lane is the slow lane
Ranger Rovers and Land Rovers and surprisingly, tons of Fords. Very few Subarus.
Single track driving
Instead of boring ol' American "amazing" "great" or "super," we will now be saying "Fan-TAS-tic." "Loooovely." "SmAshing." (Think Sean Connery)
"Sittin' in or takin' away?": I still answered "to go" and "for here." 😂 I tried so hard.
Backpackers, highway cyclists, tiny camper vans, and tents
Fluorescent clothes (cyclists, police, construction, blue collar workers…)
No covering of or going somewhere private for breastfeeding babies
No tipping
Ask for the check or else you will still be sitting at a meal
Rainpants and raincoats
Not sure if this is a seasonal thing or an American thing as it often has been, but we're the only ones in shorts and sandals
Scarves (Why don't more US men wear stylish scarves? They're so cute)
Black leather pants
I thought home was dog friendly; Scotland is DOG FRIENDLY. We stuck out at dinner one night because we didn't have a dog at our feet at the restaurant.
Scotland thus far, Edition Three —
Man buns: unsure if this is Scotland or just the way men are these days
Scottish old lady hair: a very short, practical cut
Bad pillows
No pitbulls (sad face)
Tattie (baked tattie): a potato
Neep: rutabaga or turnip (you'll often hear the combo neeps and tatties)
Toastie: like a grilled cheese
Potato scone: not like a raisin or cranberry scone; it looks like a scallion pancake.
People were not talking on phones as much as at home
Nose piercings
Use of the term "massively"
Times we (think) we acted very American (in a good way) —
At one of the bed and breakfasts we were staying in, there was one lady responsible for all the cooking and cleaning so needless to say running around. After finishing eating, most people left their dishes on their tables, adding so much extra work for her. I took my dishes to the counter for which she seemed very surprised and grateful. Seemingly infected everyone else after, as they took theirs up as well.
We waited for a table at a busy restaurant for about 15 minutes. The next available one sat 4. The host gave it to us. About 5 minutes later, a family of 3 adults and a baby came in. A table for 2 opened up. I offered to the server to move. He surprised said, "Up to you…" We moved. The family was very grateful.
📷 Photos
👋🏾 Byeeeeee!
Got any more Scotland recommendations? Drop 'em in the comments! And let us know if you go.
If you find the blog useful and want to encourage us to keep sharing: tell others about 'us, hire us for consulting, speaking and facilitation, come to our offerings, let 'us know if you use our recommendations, buy items in the Mac & Cheese Store or in the Mac & Cheese Amazon Store (for M&C to get a kickback, you can buy anything, even items not in the store, as long as you access via this link), and/or buy Saya a coffee.
These posts take time and we love keeping them free and accessible. 😍
---
🧳 Places We've Gone Together
Starting with our first trip in 2010 — Amsterdam, Bruges, and Paris — we've made travel a priority. And sometimes I write about our travels; head to the main blog page and filter by "travel" to see which of below I've written up.
International
Argentina (Mendoza)
Bahamas (Nassau)
Belgium (Bruges)
Belize (Ambergris Caye, Caye Caulker, San Ignacio)
Canada (Nova Scotia, Montreal, Toronto, Vancouver)
Caribbean Cruise (Belize, Honduras, Mexico, Miami)
Chile (Santiago)
France (Paris)
Ireland (Dublin, Galway, Killarney)
Italy (Rome, Milan, Lake Como, Venice, Bologna, Cinque Terre, Pisa, San Gimignano, Sienna, Florence, Civita de Bagnoregio)
Japan (Kyoto, Nara, Osaka, Miyajima, Hiroshima, Hakone, Tokyo)
Mexico (Mexico City, San Miguel de Allende)
Netherlands (Amsterdam)
Norway (Bergen, Oslo, Stavanger)
Portugal (Lisbon, Porto, Obidos, Coimbra, Sintra, Braga, Guimaes)

Scotland (Glasgow, Loch Katrine, Arrochar, Oban, Isle of Mull, Fort William, Fort Augustus, Nairn, Glencoe Lochan, Pitlochry, St. Andrews, Edinburgh)

Sweden (Stockholm, Bergen, Gotland, Gothenberg)
United States
Arizona (Grand Canyon, Sedona, Phoenix)
Alabama (Dothan, Birmingham)
California (Santa Clara, San Diego, San Francisco, Yosemite, Palm Springs, Borrego Springs)
Colorado (Boulder, Denver)
DC
Hawaii (Maui, Oahu)
Florida (Clearwater, Gainesville, Jacksonville, Orlando, St. Pete's, Miami)
Georgia (Valdosta, Atlanta, Savannah)
Indiana
Kentucky (Louisville, Lexington)
Louisiana (Monroe, New Orleans)
Maine (Acadia, Portland)
Massachusetts (Boston)
Missouri (Kansas City)
Michigan (Grand Rapids, South Haven, Allegan)
Nebraska (Omaha)
North Carolina (Asheville, Charlotte, Greensboro)
NYC
Ohio (Cincinnati)
Pennsylvania (Philadelphia, Pittsburgh)
Puerto Rico (main island/San Juan/Aguadilla/El Yunque; Vieques)
Rhode Island (Providence)
South Carolina (Charleston)
Tennessee (Nashville, Chattanooga, Memphis)
Texas (Austin)
Utah (Salt Lake City, Bryce Canyon, Arches National Park, Zion National Park)
Vermont
Washington (Seattle)
Wisconsin (Madison, Milwaukee, Racine, Lake Geneva, Fond du Lac)