Become a Mac & Cheese Productions℠ Sponsor
You have an awesomeness that you want strategically promoted to a targeted yet expansive community of genuine, big-hearted, open-minded doers, optimists, and goodness spreaders.
"Mutually-beneficial" has a nice ring to you.
Mac & Cheese Productions' recipe for how to live — personal development + self-care + play + holisticness + vulnerability + purpose + authentic and lasting connections — is a natural fit with you. And something you want to be a part of.
Mac & Cheese Sponsors are companies, organizations, and individuals interested in supporting and reaching those who choose to live a Life of Yes℠.
If you are interested in being a collaborator rather than a sponsor, head here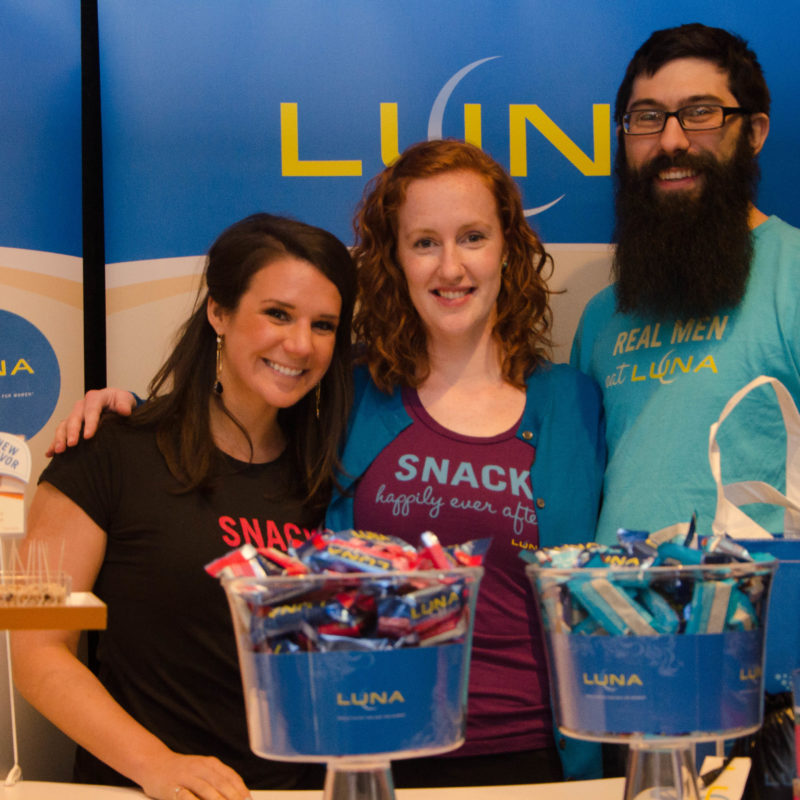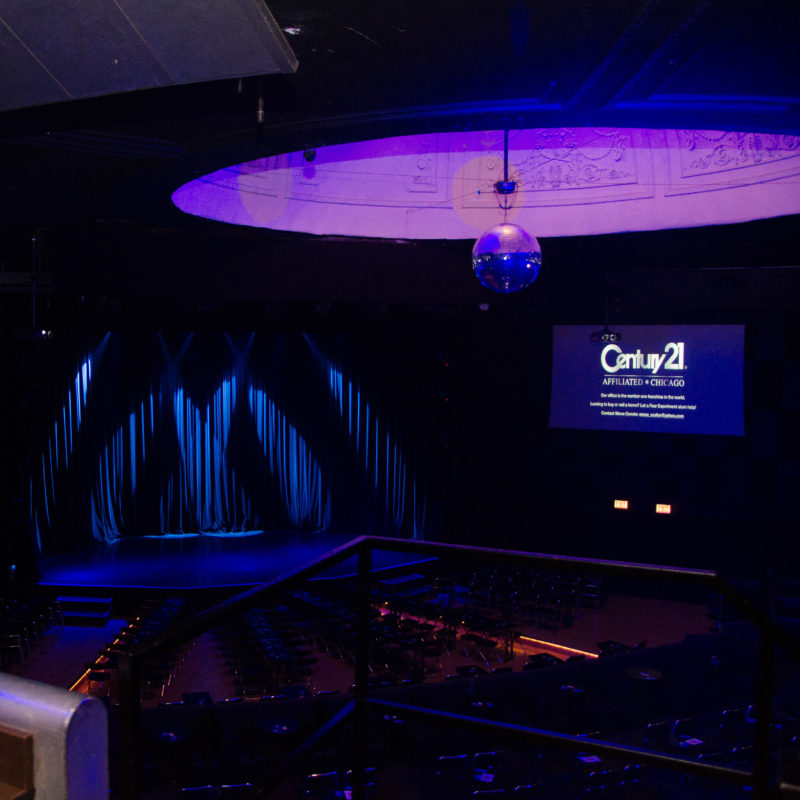 Why Sponsor Mac & Cheese Productions℠
Since 2004, Mac & Cheese has spent $0 on marketing and advertising. Word of mouth has created a robust and active referral network full of people who have experienced Mac & Cheese, affectionately called Cheese-Its, whom love spreading its goodness.
Mac & Cheese is a press-darling and usually, they find us, from Forbes to Crains to SELF to the New York Times (and a gaggle more).
Saya had an almost-100% bartered wedding, a demonstration that vendors see the value in partnering with her.
Mac & Cheese takes its referrals and associations very seriously and thus does not partner blindly. M&C aspires to work with those with a similar value system, fun and laid-back yet uber-professional work ethic, positive outlook, and community.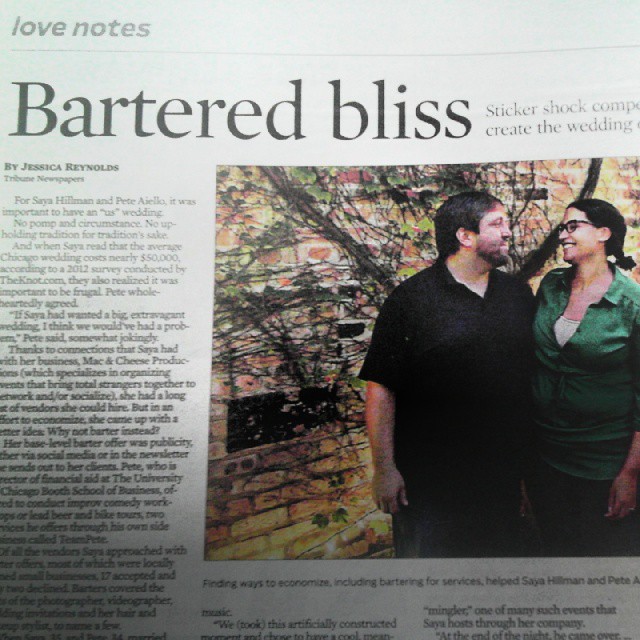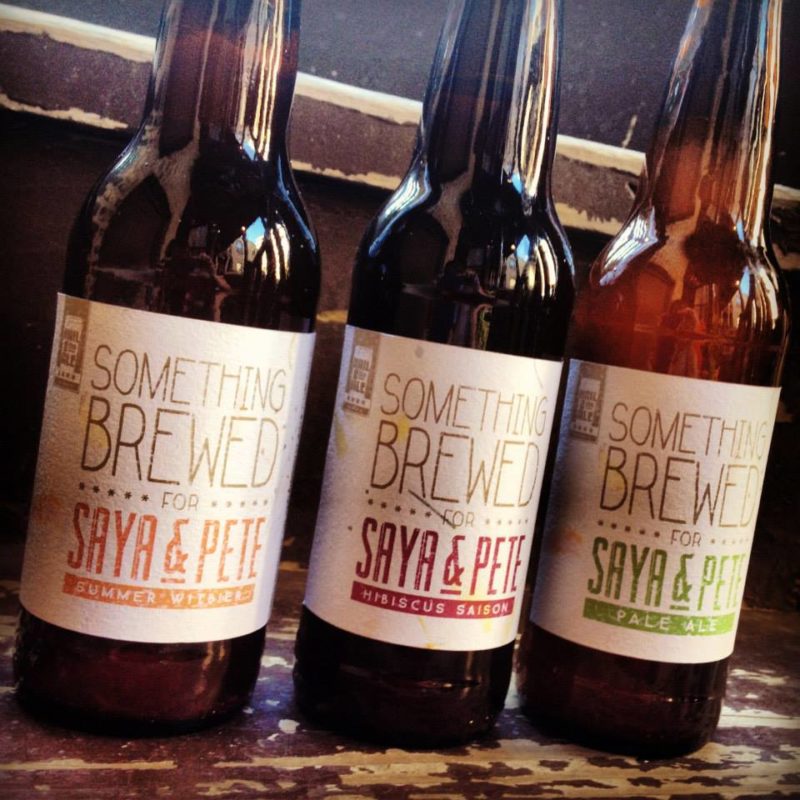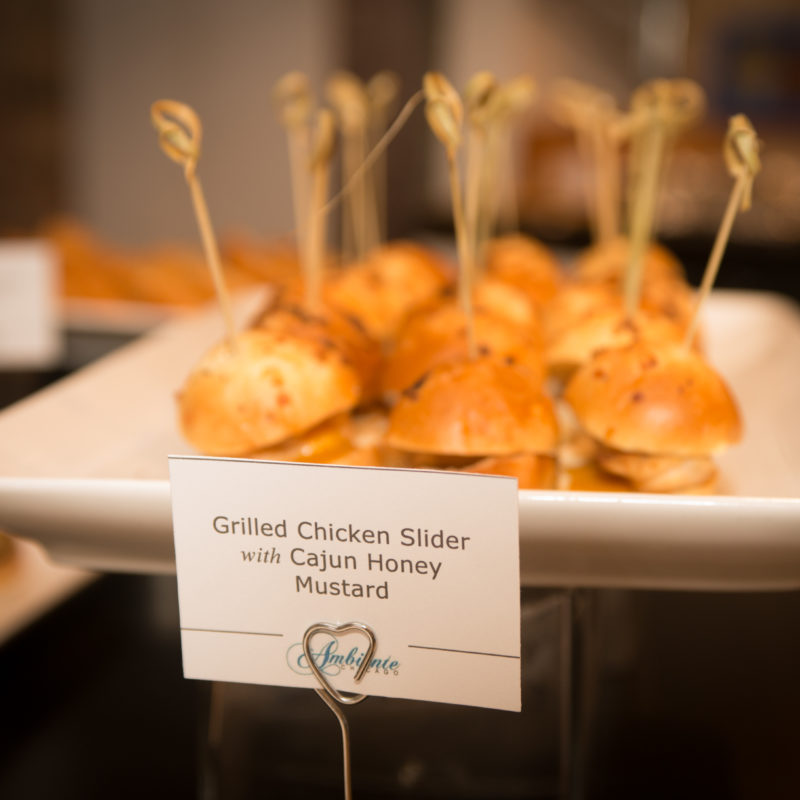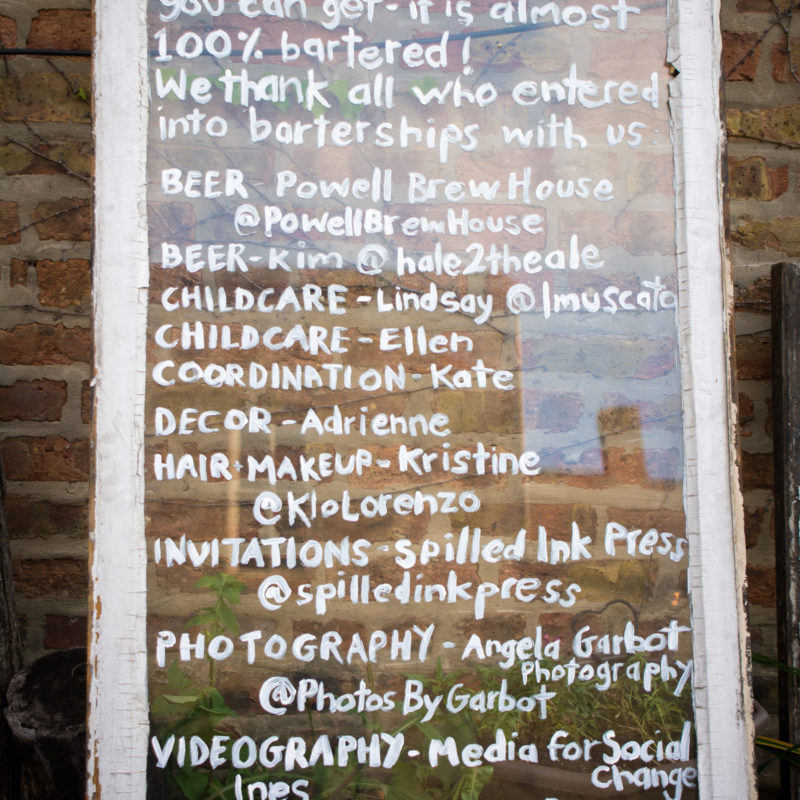 Testimonials
"Thanks to our services being featured, our group assisted an owner in selling her home successfully in Wrigleyville. In addition, we have had people who were interested in learning more about the home-purchase process attend our first-time home buyer seminars."
"I really value Saya's word-of-mouth recommendations. A plug brought me three terrific people to live in my rental condo, for instance. Yes, there's Craigslist for such things, but Saya's connections are, in some sense, pre-screened, and I know that friends and acquaintances of hers will be responsible, civilized and cool."
"OMG, literally hours after your posting did I receive a call from a new client interested in our catering services! THANK YOU!"
"The Mac & Cheese network is awesome! For over a year I was trying to sell a credit I had with a local trolley company. I posted it a few times on Craigslist and tried to network through my friends. Even with a substantial discount, I had no takers. Knowing she had an extensive network, I reached out to Saya. Within 24 hours of posting it, I had two leads and within a week I was able to cut a deal with Tracy, who's getting married and will be using the trolley for her wedding—a true win/win! I will definitely use the M&C network again and I highly recommend it as a marketing tool."
"I had the opportunity to place a slideshow Ad during Fear Experiment℠. It was great to see my glass studio's information flash up on the screen in front of a crowd of 750 people and all of the performers! I had no idea what would come from it but it turned out that I got interest from several people who saw the ad and wanted to take a glass class. We scheduled the class with the interested folks, had a wonderful time and now I have a new group of return customers!"
"Saya was a dream to work with! After being a Cheese-It for two years, I was so grateful to be invited to share my passions with Saya's audience. Her programs and optimistic life doesn't have to be as hard as you think it does perspective is very much in alignment with my business' core values, so the event was definitely a success. I also walked away with multiple new, ideal clients who are committed to changing their life for the better and they've been a joy to work with."
Sponsorship Opportunities
These can be one-offs or continuous, e.g. you raffle away a laptop at an offering or you provide a scholarship each Sleepaway Camp.
Sponsorships have run the gamut from a cell-phone company providing a phone and a year of service to give away to a restaurant providing a meal for event attendees to a career coach offering free sessions to a company sending M&C an annual check to support its offerings as it deemed fit to a company sending M&C monthly payments to support its mission. 
Food & Drink: supply nourishment at one of Mac & Cheese's offerings
Venue: host a Mac & Cheese experience, from a two-hour class to a performance to a weekend camp
Financial — No Strings: you think what Mac & Cheese is doing is valuable and want to support its mission and growth via cold hard cash
Financial — Scholarships: in order to make its experiences accessible to everyone, M&C often provides financial assistance; you can earmark your monetary contribution for such scholarships
Financial — Event Partnership: to see the various levels available, ask Saya via the form below
Service Provider: you want to offer a service to Cheese-Its and/or to Saya for free/a discount or specifically to Saya
Product Provider: you want to offer a product to Cheese-Its and/or to Saya for free/a discount
An avenue not listed above? Indicate it on the form below
In exchange for above, Mac & Cheese offers a variety of goodness, type and quantity to be agreed upon between you and M&C, such as:
Online Promotion — social media and e-newsletter
Sponsored Blog Post — you pen a post on a topic that you feel would be of interest to Cheese-Its
In Person Promotion — M&C promotes you at an event, you promote yourself at an event, or combination of both
Event Promotion — inclusion on event webpages and event communication
Naming Rights — naming exclusivity for and on-going promotion of an offering e.g. "the Clif Bar Fear Experiment℠ Scholarship"
Event Curation — M&C curates an event for you/featuring you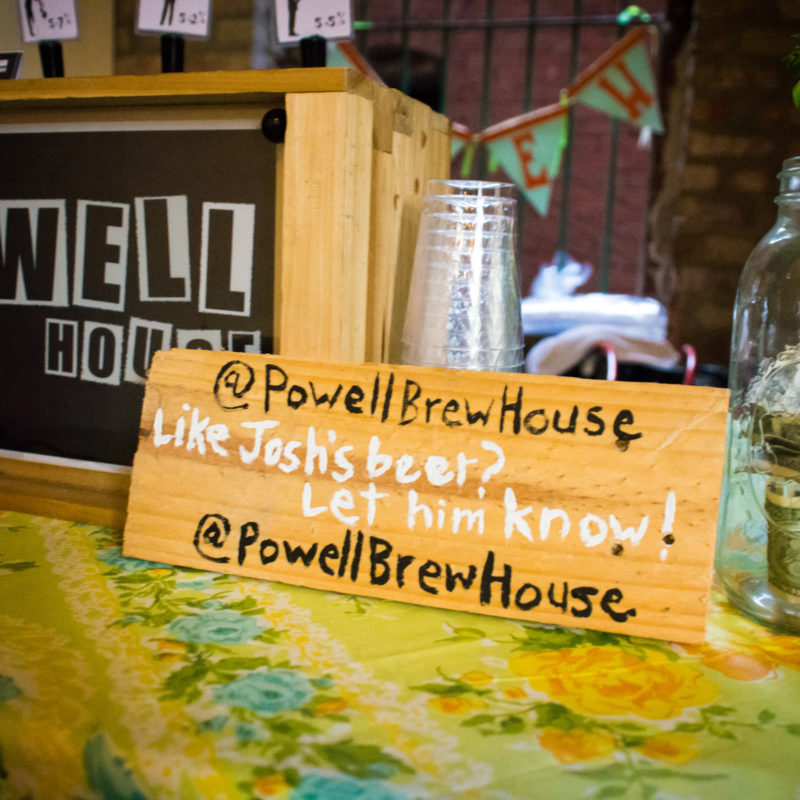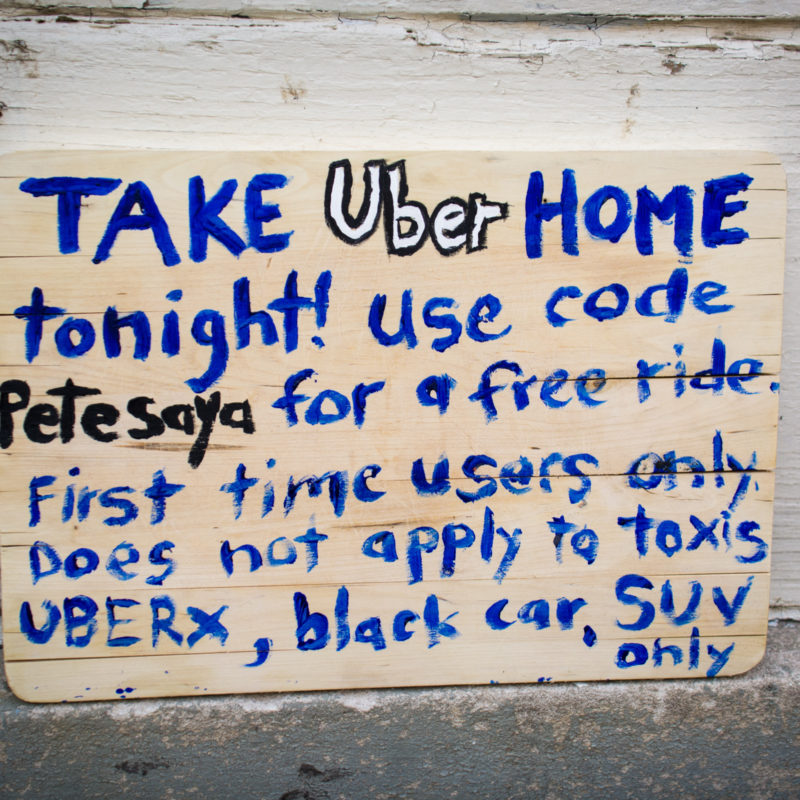 Become a Mac & Cheese Productions℠ Sponsor
Hit escape to return to this page without submitting your answers.
They may not save so you might want to compose elsewhere and then copy and paste in the form.