UPDATE: Fear Experiment℠ Chicago was retired September 2021.
It's the tenth anniversary! And the final FE.
Fear Experiment℠ (FE) is a unique, fun way to create community, push oneself, learn something new, and laugh. A lot. Strangers come together to learn an art-form, rehearse for two and half months, and then are rockstars for a night, in front of hundreds. For people not looking to be the next Baryshnikov or Tina Fey but looking to challenge themselves, meet others, and have a consistent source of laughter and support.
The criteria to participate?
You sign up solo
Your inner-you should be saying "You want me to do what?!" AND/OR your inner-you should feel an excitement you haven't felt in awhile
You're a nice human being
FE is for complete newbies, for folks who've taken a class or two, for folks who majored in the art-form in college — basically, it doesn't matter your experience level; what matters is your interest in being a part of an awesome community and that something about the experience instills a bit 'o fear in you (the time commitment, the signing up solo, the social aspect, the performance, the being photographed and splashed all over the internet…) and/or a giddiness that feels good cause adulthood is too gosh darn serious much of the time.
FE is adult summer camp and an adult recital rolled into one unique, unforgettable experience.
Mac & Cheese will be retiring FE after the next round to focus on other goodness; so if there was ever a time to giddy up and not wait for "next time"…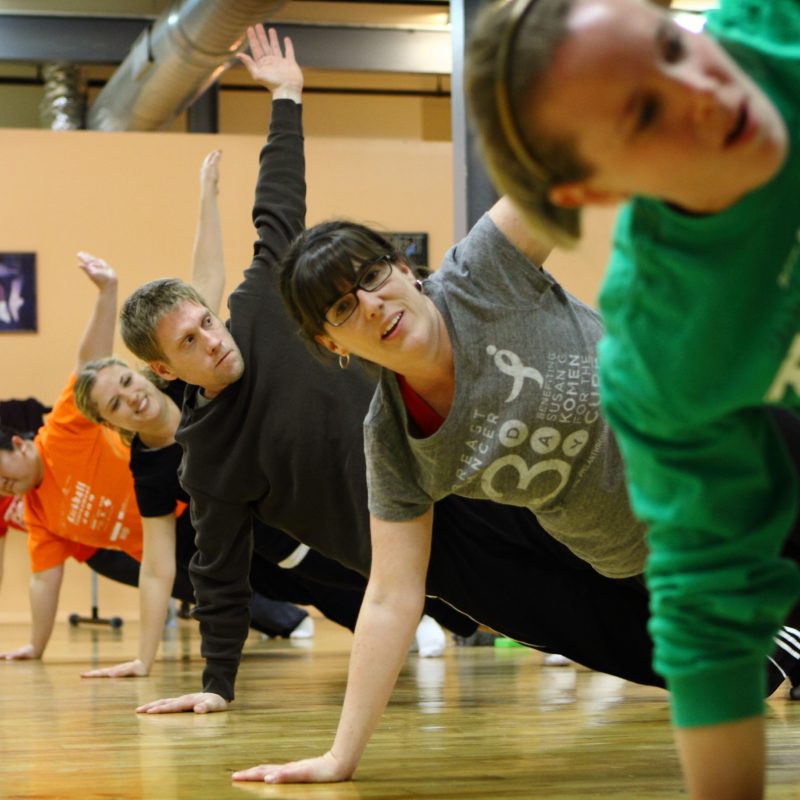 Participant Testimonials
"I'd probably rank my experience in FE as one of the top five best experiences of my life. It's very rare to meet so many amazing, adventurous, open-minded, and accepting people when you're an adult."
"All of you wonderful, positive people came into my life at the most perfect time and I now can't even imagine life without all of you."
"My mother, after the show: 'Did you take a pill? Are you on drugs?' Me: 'What? No! I mean, I took an Allegra earlier . . . ?' Mother: 'Well, I just have never seen you so happy. I figured you were on some magical upper.' There you have it. FE has made me so happy my own mother thinks I'm dabbling in illegal drugs."
"Participating in FE was one of the most transformative experiences of my life. Saya has a gift for bringing diverse communities of people together and her talent for this was on display throughout the how FE process. Working with complete strangers toward a common goal—the big show—was the perfect starting place for personal growth and building deep personal relationships. I am a better person for having gone through FE."
"One of the great things about FE was that, while scary to put on a show for such a large crowd, it was structured in such a way that it was impossible to fail. Going in we knew that we didn't really know what we were doing, but everyone knew it, and was supportive, and that's what made it so easy to put on a great show regardless."
"The best thing about Fear Experiment is that it introduced me to an incredible group of strangers who quickly became friends. Our ages spanned nearly four decades and our occupations were all over the board, including an accountant, professor, zoologist, photographer, social worker and lawyer. It is not a stretch to say that most of us might never have crossed paths if not for Fear Experiment."
Four ways to get involved in Fear Experiment℠
As an audience member
As a participant
As a producer
As a partner
Audience Member
Come cheer on the current FEers at their big debut & encore performance, all in one evening; tickets and info here.
Participant
If you live in the Chicagoland area, you can apply below to participate.
Producer
If you live outside of Chicago, you can apply below to produce and license FE where you live.
Partner
If you're interested in incorporating a product or service into FE, or you simply want to support FE, check out below how to become an FE Partner.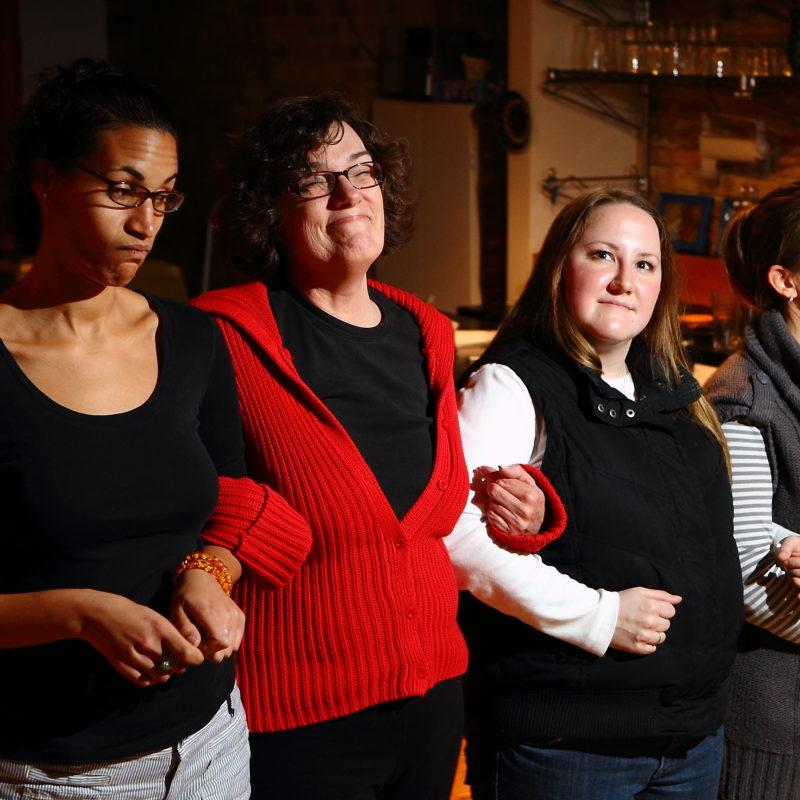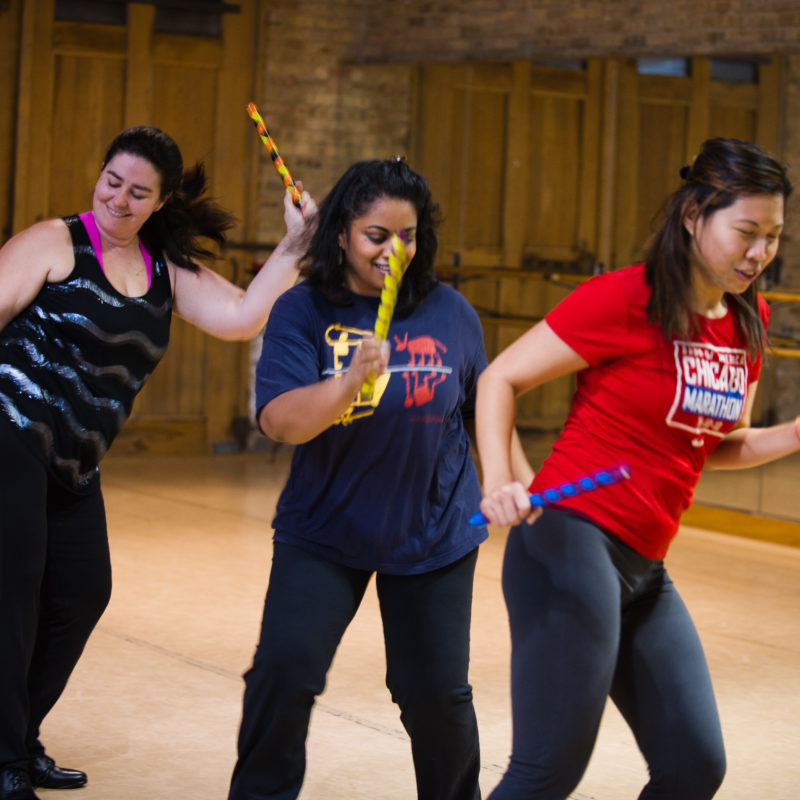 Audience Testimonials
"Fear Experiment is my third favorite concert . . . behind Michael Jackson and Cher."
"It was the best evening out I've had in a long time and I would recommend the show to anyone! I left feeling warm-hearted and inspired!"
"I have to admit that watching my daughter take part in the Fear Experiment was a real experience for me. I am so proud of her for taking on something so outside her comfort zone. Standing up on stage and doing improv would never have occurred to me when I was her age and I honestly wish I lived closer to the city so I could try it now."
"It's a pleasure to witness people living out loud."
"I've never seen (my sister) so happy and confident."
"I didn't know what to expect from this show. I was excited to go, but did not expect to be blown away. I have a penchant for live shows, mostly of the musical nature. I try to take in as many as possible and FE, by far, exceeded a lot professional acts I have seen in regards to OVERALL entertainment."
"Fear Experiment was such an incredible show that I was moved to tears at certain parts. I think part of why it's such a cool thing is because every single person in that room has been or is afraid of something, and we could instantly relate to everyone on stage . . . and then were also instantly inspired by them because there they were, facing their fears, in front of a giant audience. It was such a well put-on show that I can't wait to see (or maybe sign up for) the next one."
Participant
The final Chicago Fear Experiment℠, FE13, is January – March 2020, with the show Saturday, March 21st, 2020 September 18th, 2021 at the Park West. The art forms are Broadway, improv, & storytelling.
Apply to Participate in Fear Experiment℠
FE13 applications are now closed.
If you live outside of the Chicagoland area and want to be notified if and when FE comes to your area so you can participate, head
here
. (Though do note that we've had people as far as Indiana and Wisconsin participate in the Chicago edition)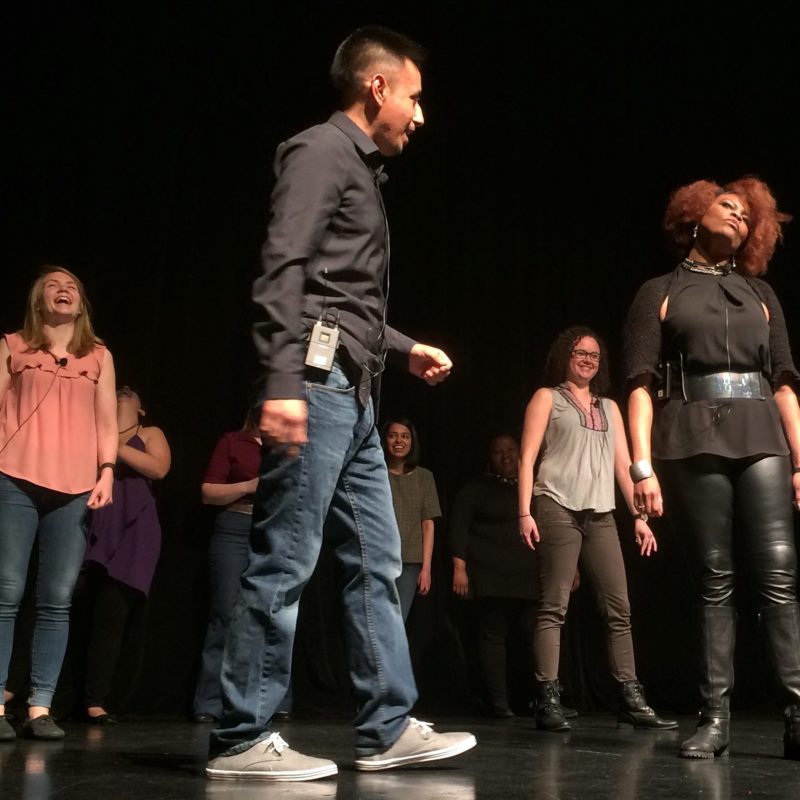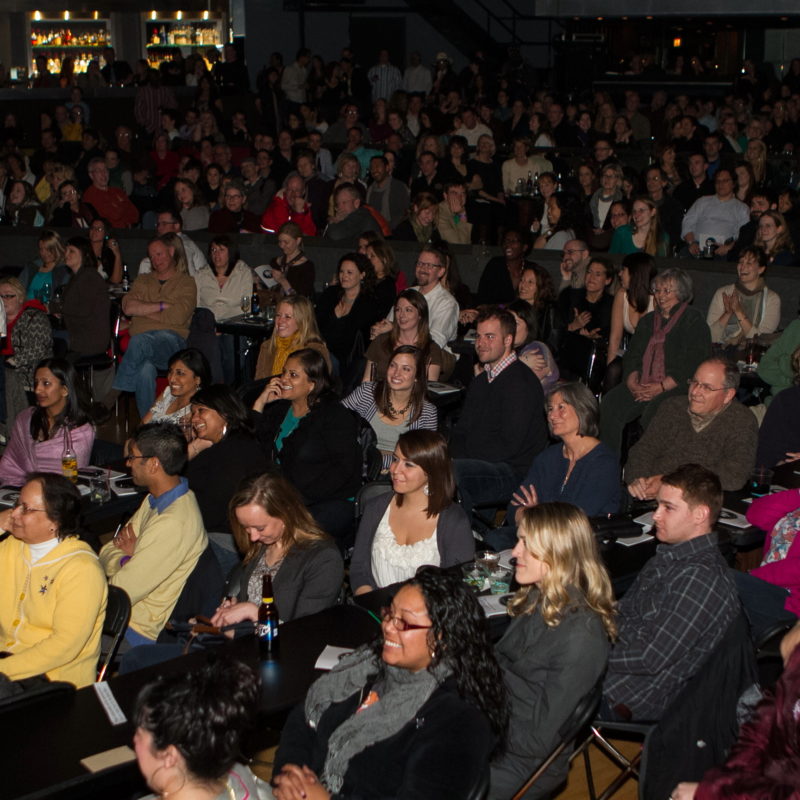 Producer & Licensee
If you live outside of Chicago (suburb, another state, another country) and you'd like to bring FE to you, apply to be an FE Producer/Licensee below. If you want to be a participant, send this to someone in your area who'd make a good Producer and tell them to apply; you can also sign up here to be notified if/when FE comes your way.
You may be a perfect candidate to be an FE Producer if —
you want to do your own thing but with less risk, solitude, and fear than doing your own thing

you want to dip your toe or continue immersing yourself in entrepreneurial water

you want to be a

successful

entrepreneur — according to the Small Business Administration, most small businesses fail because of weak management. You are getting Saya's proven managerial know-how.

you don't want to spend weeks, month, years

thinking

about doing, you want to do

now

you'd like a creative outlet

you want to impact others in meaningful, life-changing ways

you'd like to provide creatives with an opportunity to get paid for their artistic skills

you like hard work that while

is

hard work feels fun and invigorating and the best thing ever

you want in on FE not to change it but because it's a tried-and-tested business model (though absolutely you will be encouraged to add your own flair!) — you want to take something great, add you'ness and make it greater

you realize that FE isn't a 'business in a box' and that while you'll be given a framework, there will be deep thinking and brow-furrowing on your part

you want to set yourself up to succeed yet also be challenged

you want to make supplemental income

yet money isn't the only driving force; if "How much money can I make?" is the first question that pops into your head, there are better fits for you elsewhere

you want to produce something outside of the city of Chicago (the suburbs are fine, as is another state, another country…)

you want to stand back at the end, when there's a standing ovation, when participants are hugging, when the audience is crying, when smiles are huge and bows are taken, and feel, "I did this."
FE Producer Training & Licensing
Training will take place on TBD dates at Mac & Cheese Productions℠ in Chicago, IL

Upon training acceptance, you're responsible for a $2650 Producer Fee: this is a one time fee you invest that i

ncludes training, training materials, an FE license, and on-going support

Lodging, meals, and transportation to Chicago is not included (though lodging-assistance is a possibility)
Steps to Become an FE Producer
Watch

this video

and read

these FAQs

After you do #1, express your interest in being an FE Producer here (reminder: this link is for being who want to run FE, not just participate; if you want to be a participant outside of Chicago, sign up here) — due to all the inquiries, Mac & Cheese does not respond unless said opportunity exists and the response may be down the road, but know your interest was received and APPRECIATED.

If/when that time arises, you'll be sent an FE Producer application

Fill out the application

If you're asked to move on to the next round based on your application, interview with Mac & Cheese

If you're selected to be an FE Producer, register for training (date TBD with your input) within the given timeframe

Attend the training (two days in Chicago)

Off to the races!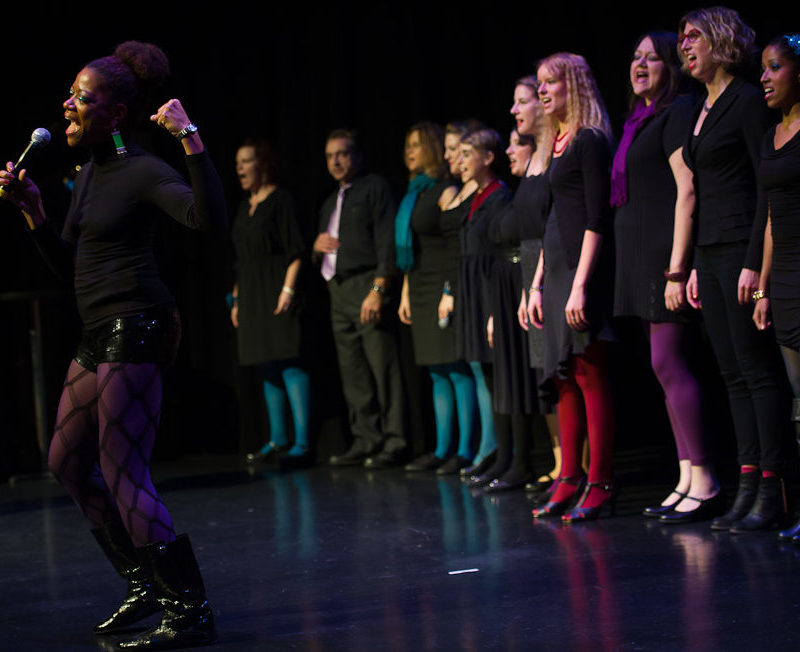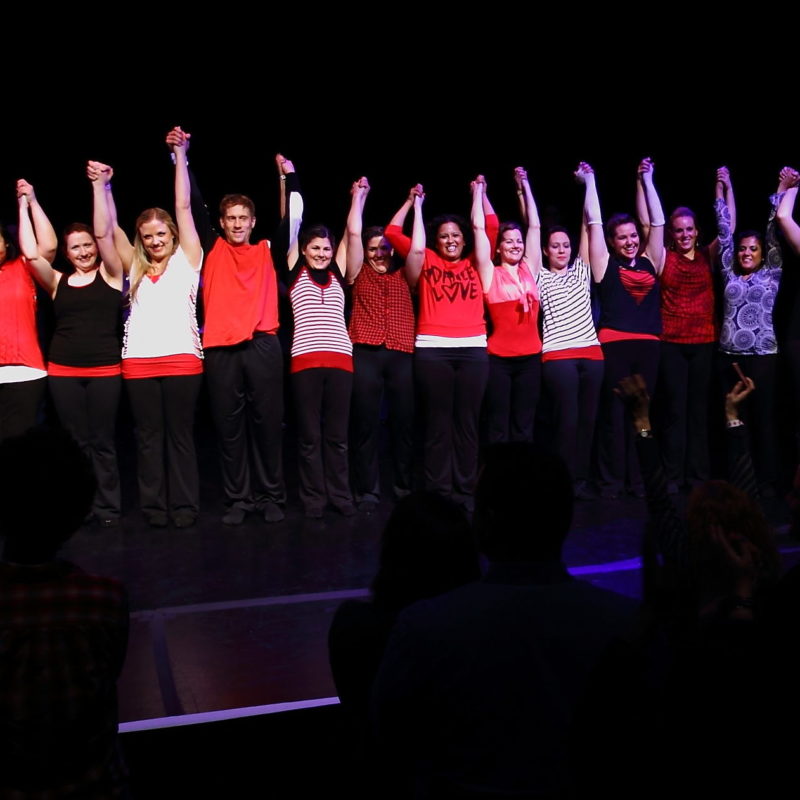 Partner
Fear Experiment is an "It takes a village!" venture, as we're all just Everyday Joes and Janes who become Temporary Rockstars. Which means we don't have Rockstar bank accounts and thus almost everything outside of the venue (which we pay for with ticket sales) is sponsored. In addition, as part of Mac & Cheese's mission to Do Good, we often partner with organizations that support underserved communities.
It's been humbling and heartwarming to witness how many are willing to donate time, money, and services to Fear Experiment℠, from printing T-shirts to designing the program to taking photographs to feeding show participants to supporting the FE Scholarship Fund.
How can you become a partner?
Head here.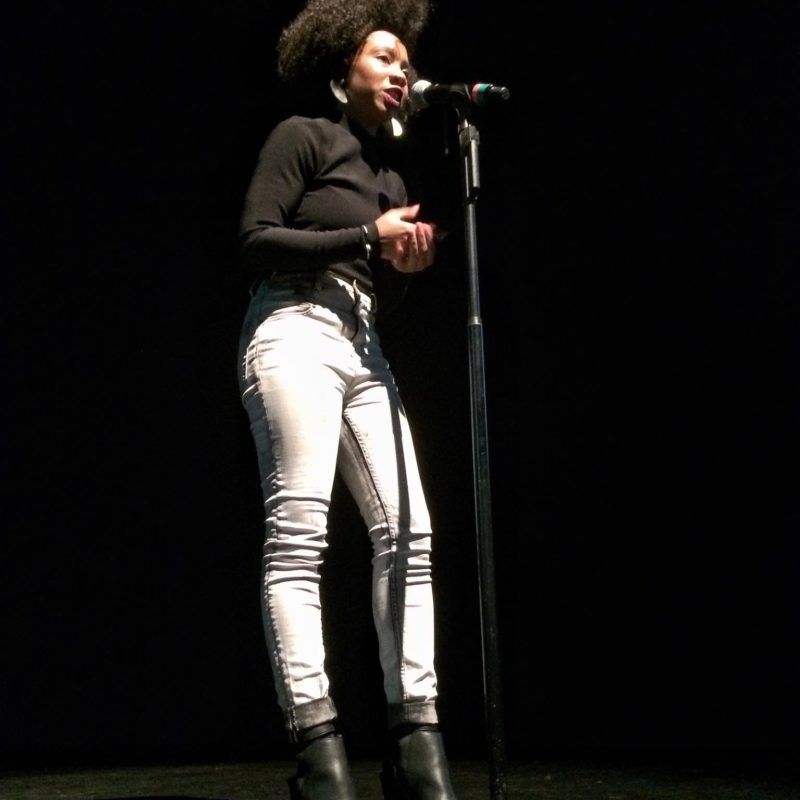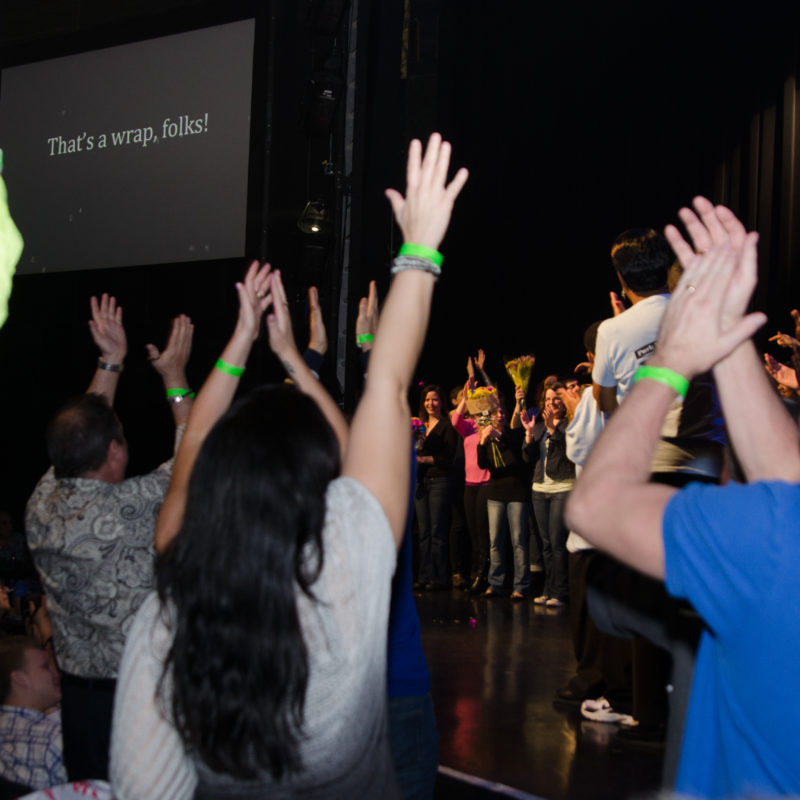 FAQs
What are all these acronyms?
FE = Fear Experiment
DE = Dance Experiment
IE = Improv Experiment
SE = Stepping Experiment
AE = A Capella Experiment
TE = Storytelling Experiment
BE = Broadway Experiment
FE'r = Fear Experiment participant
If there's a number after an acronym, that's the round of the program, e.g. DE1 = Dance Experiment One, the first round of DE.
Will there be another Chicago FE?
Maybe. Depends on what other pots we've got our hands in.
I'm interested in being an FE participant. What do I do?
Apply or if applications are closed, sign up for the Mac & Cheese Productions email list to be notified when they're open. You can also request that FE be brought to your area here.
I'm interested in being an FE instructor. What do I do?
Fill this out. We don't currently have any open positions, but if something opens up, we'll be in touch!
Where does FE take place?
It started and is based in Chicago. But the beauty of FE, it can be run anywhere where there are humans. If it's available outside of Chicago, that will be listed in the Participant section above.
When and where do participants rehearse?
Depends on the group you're in and your location — that info will be sent to you as part of your application process.
Who are the participants?
Dance Experiment One (DE1) dancers were all friends of Mac & Cheese. Now, FE'rs are friends, friends of friends, and strangers.
What do you look for in a participant?
Adventuresome spirit
"Bad" at the specific skill (well, it's ok if you're not 'bad' at it… even ok if you used to 'do' it)
Nervousness and/or fear
Positive, team-oriented, go-with-the-flow attitude
Don't know most of the other participants
Dependable, answers communication in a timely fashion, and adheres to deadlines
Willing to market the experience and the show to friends and contacts
Willing to be videotaped and photographed throughout
Overall awesomeness!
What do you look for in an instructor?
Same answers as for in a participant (except for being bad at the skill!), plus:
Skilled in the art form
Able to work with a range of skill levels
Patience
No set curriculum; fresh new ideas rather than relying on what they've already taught
Do participants stay in touch after the show?
Yes! When the show is over, the relationships are just beginning.
When does FE happen?
Depends on the location. Usually not in the summer months.
What is stepping?
It's a mix of foot movements, handclaps and voice chants, historically performed by African-American Greek letter organizations but now shared by many multicultural fraternities and sororities. See an example.
Who are the kids in some of the FE shows?
Many FEs have a "Do Good" component, where we partner with an underserved community, such as an elementary school in a high-poverty neighborhood. We've also worked with organizations like Inspiration Corporation, which serves people who are homeless and unemployed.
How can I sponsor/partner with FE?
See the Partner section above.