Life of Yes℠ 2017 Holiday Gift Guide
I love lists + making recommendations + making other people's lives easier and richer + introducing people to newness. So of course this is one of my favorite posts of the year when I get to combine all of those loves into a "Here's what/who I'm crushing on and I think you may crush on 'em too" collection. Just in time for the holidays.
Gift ideas for loved ones. For your boss. For clients. For yourself.
Enjoy! (And if you have any additions, including your own ______, feel free to add in the comments).
---
Things
Best Friend bought this for me even though I claimed my 'analog' kettle was just fine. He was right. So fast, so easy, I use it so much more. Being able to steep for green, black, white, oolong, and a variety of other options?! It's like I'm Oprah.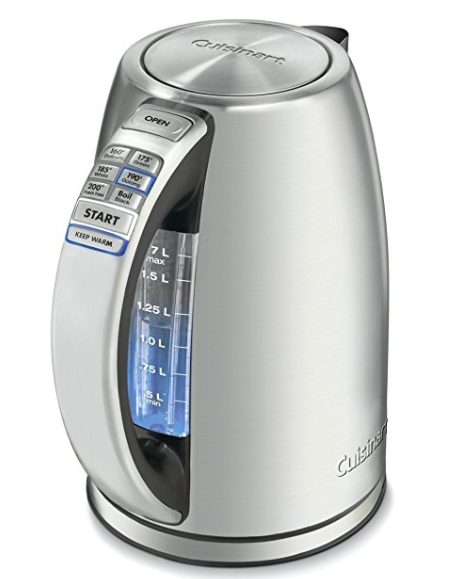 Sonos One – Voice Controlled Smart Speaker with Amazon Alexa Built In: Play songs, check news and traffic, manage smart devices and enjoy other helpful Amazon Alexa skills using a single Sonos speaker. Ask Alexa to play music from Amazon Music, Pandora, iHeartRadio, TuneIn and SiriusXM. Spotify voice control supported by 12/21/17. Listen to hundreds of other streaming services with the Sonos app.
Sonos has been on previous gift guide lists before but this is the first time Alexa is built in. Sonos is one of my top five material loves and I use it all day every day.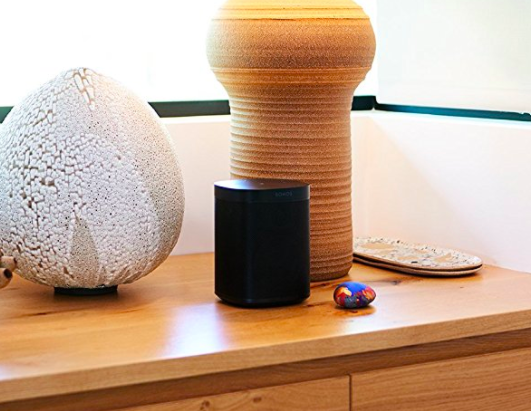 Silicone Garlic Peeler Tube: NO MESS, just shake peels out of the tube in to the trash. STURDY premium quality pthalate free silicone tube is dishwasher safe, cleans up quickly. PEEL CLOVES IN SECONDS, without smashing. This garlic peeler tube can peel several cloves at a time. NO GARLIC ODOR on fingers or cutting boards.
Skeptical. Works like a charm. So simple yet so THE BEST.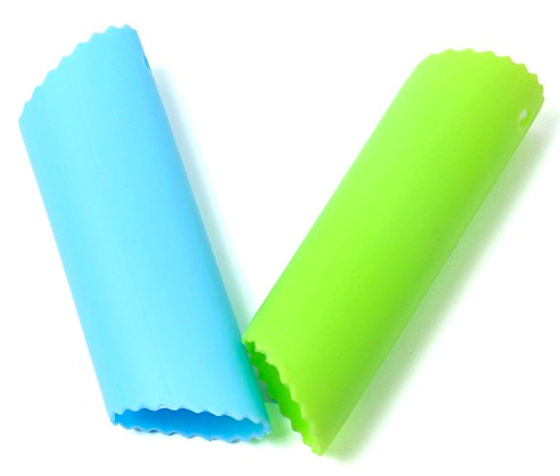 We love these when traveling. Headband, scarf, face mask. There are ones that are half the size of this one, which we prefer. Great for light travel!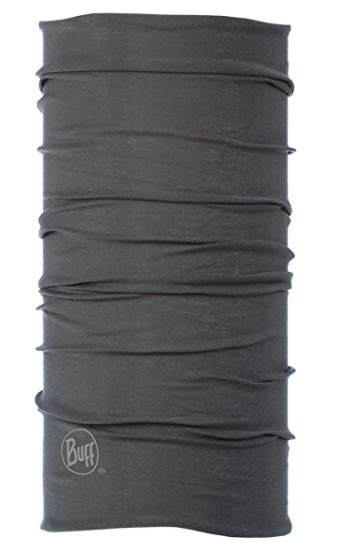 They tell you to spill the contents onto your carpet and vacuum it up when done. I don't know if they're punk'ing me or if this really makes your carpet lavender-fresh, but I do it.
Yeti Products: an Austin, Texas-based manufacturer of outdoor lifestyle products such as ice chests, vacuum-insulated stainless-steel drinkware, soft coolers, and related accessories.
One of the many things that Louisiana Best Friend Husband has brought to my life. I was skeptical. I don't hunt or fish or camp hardcore. But this stuff works. His favorite thing to do is leave a cold drink out in hot weather and show me hours later, "Look! It's still freezing!" He's got the tumbler and the lowball.
RTIC is a cheaper version of Yeti.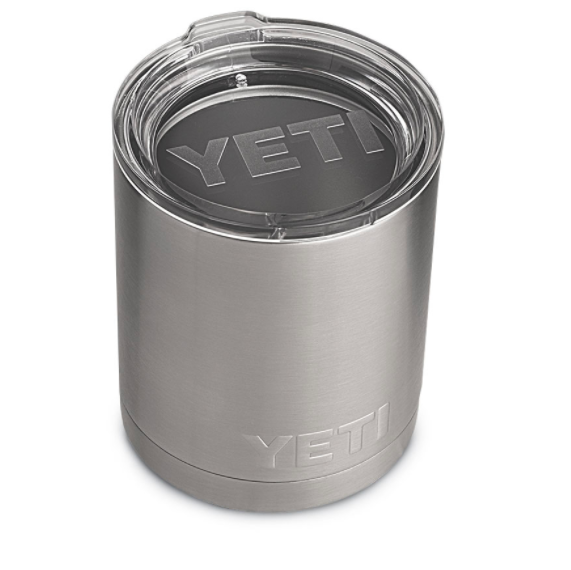 I slept on these for the first time in a Nashville Airbnb ($40 credit with this link!) and fell so deep in love, I unearthed the tags and took pictures so I could buy them once I got home. The best 't-shirt sheets' I've ever experienced. Combine these with the mattress, white noise machine, and pillows I recommended last year, you'll be in sleep-heaven!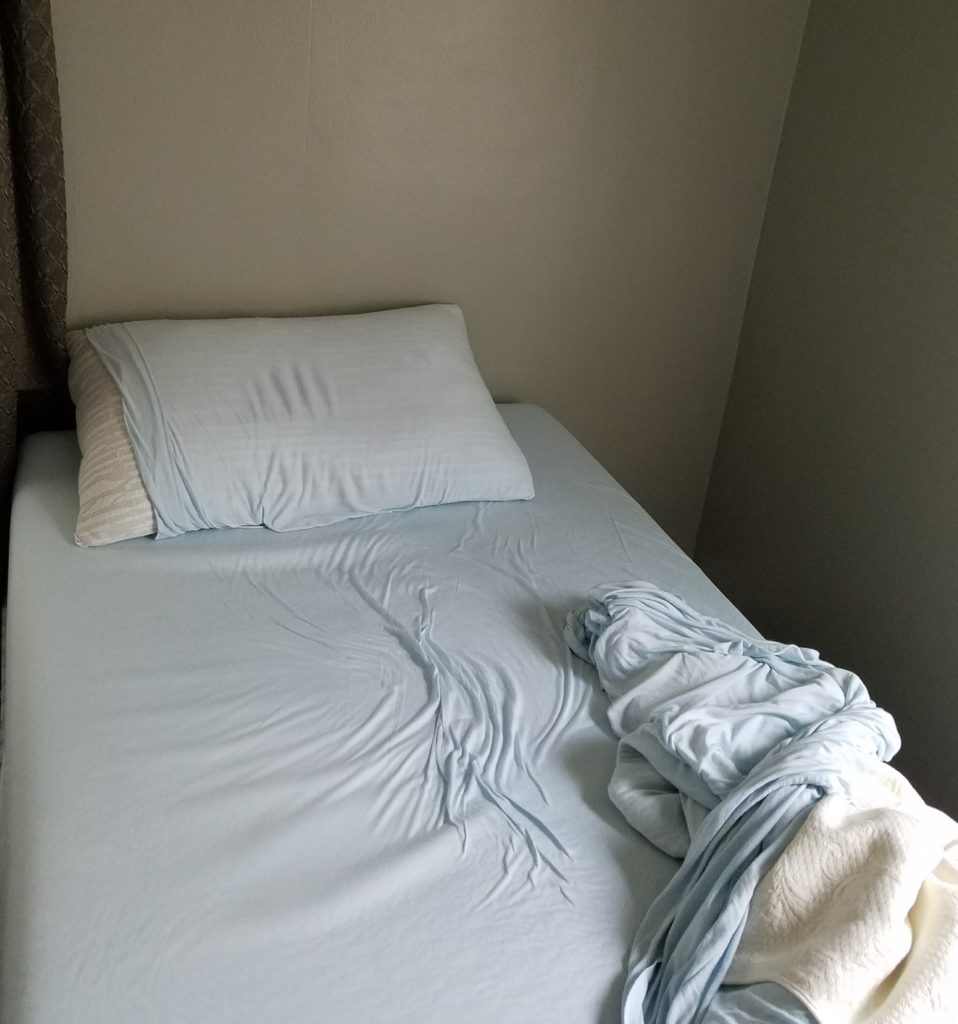 Silpat Premium Non-Stick Silicone Baking Mat: turn ANY pan into a non-stick surface and save time cleaning up! Use Silpat® instead for any baking recipe (sweet or savory) that calls for parchment paper; Silpat® replaces the need for butter, grease, oils, and sprays. Made of fiberglass mesh and the highest quality food grade silicone, which provides consistent heat distribution and promotes even baking and browning.
I've lost about 30 pounds since the Spring and this is one of the tools I've used to help. You can see the main recipe I use it for here.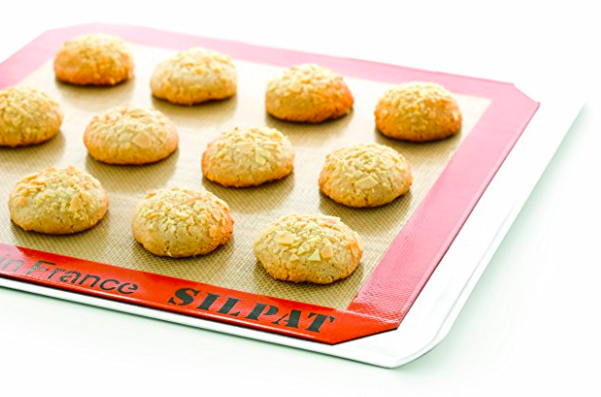 Nokia Body+ – Body Composition Wi-Fi Scale: Full Body Composition analysis – Monitors weight (kg, lb., st lb.), body fat & water %, plus muscle & bone mass. Automatic synchronization – Data from every weigh-in appears in the Health Mate app automatically via Wi-Fi (iOS8+ and Android 5+). Nutrition tracking – Set a weight goal and manage your daily calorie budget. Multi-user friendly – Up to 8 users can weigh themselves and access their personal weight history. Nokia Body+ automatically recognizes who's who.
Another tool that's helped me in weight-loss. It makes weighing-in fun and easy.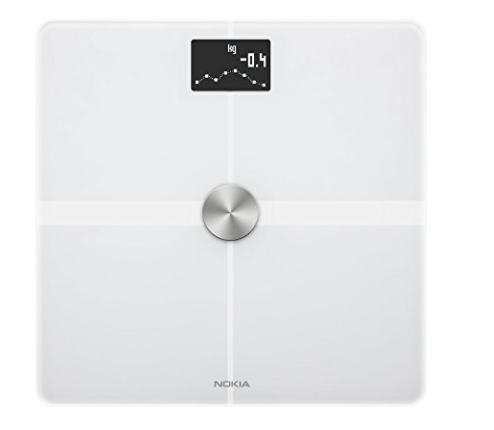 "Good Night Stories for Rebel Girls": a children's book packed with 100 BEDTIME STORIES about the life of 100 EXTRAORDINARY WOMEN from the past and the present, illustrated by 60 FEMALE ARTISTS from all over the world. Each woman's story is written in the style of a fairy tale. Each story has a full page, full color portrait that captures the spirit of the portrayed hero. The MOST CROWDFUNDED ORIGINAL BOOK IN HISTORY.
You can pre-order Volume Two, ship date of November 30th!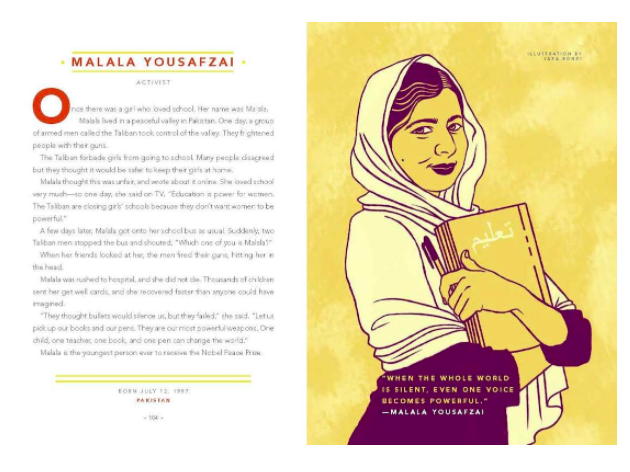 LemonZesty: goal as an artist is to chronicle the absurdity and weirdness of everyday life; as messy, awesome and perplexing as it is. Lemon Zesty is all about fresh designs with a sour twist.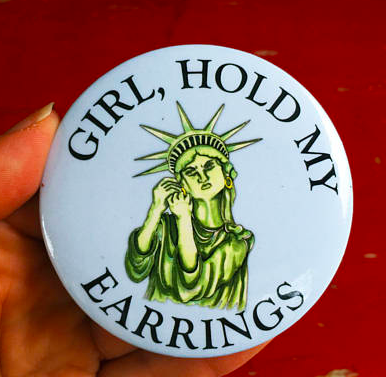 Again, I was skeptical. How much for headphones?! But oh man, especially when traveling — you know those screaming babies? Non-existent. Thin hotel walls? Not a problem. Best Friend loves them on his train commute. If you want to block out the world, you need these. Worth it.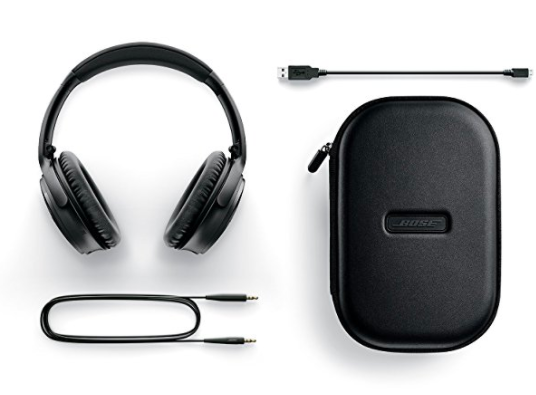 PowerPod: an artful solution to the mundane task of plugging in. Two functions are delivered in one beautiful package: convenient tabletop access to six power outlets, disguised when not in use by an accessory tray. An energy-saving on/off switch with an indicator light reduces vampire power consumption. Surge-suppression is built in. The milk and silver finishes blend with almost any decor.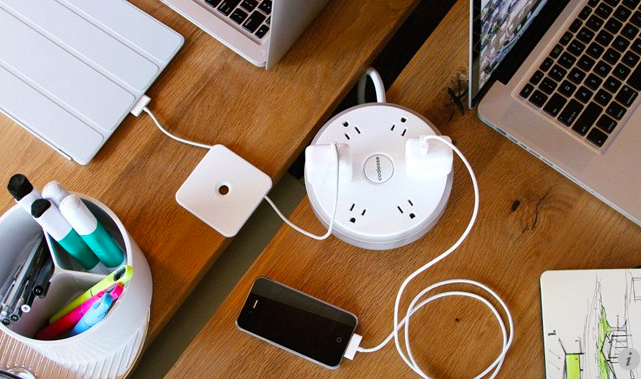 I had a $35 blender from Bed, Bath, and Beyond that worked fine. Why would I need this expensive one? Best Friend was right. You realize the error of your thinking when you blend with a real blender.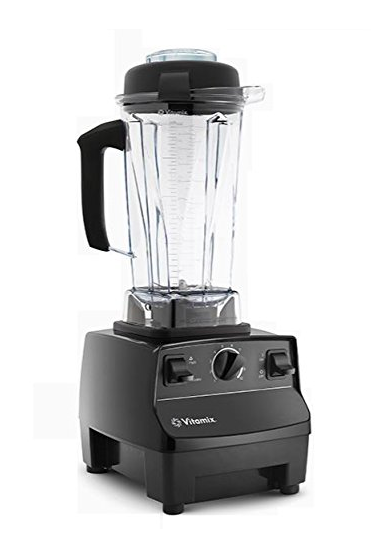 LEGO Women of Nasa Building Kit: Features 3 LEGO builds illustrating the areas of expertise of the 4 featured women of NASA. Includes Nancy Grace Roman, Margaret Hamilton, Sally Ride and Mae Jemison.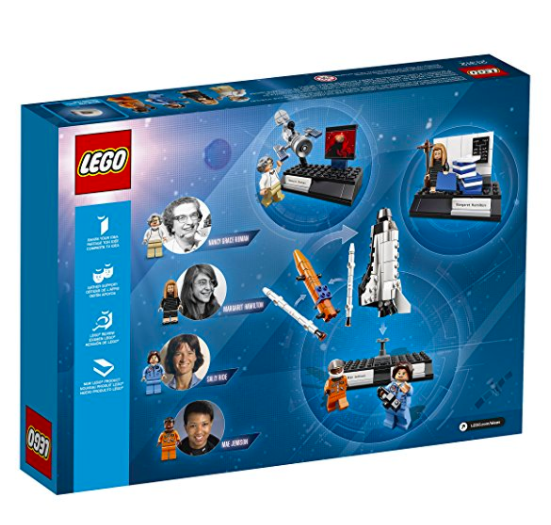 The D-Town Bike Shelf: perfect for any bike; a road bicycle, cross bike, vintage bike, hybrid, single speed, or fixed gear (fixie). Handcrafted in the USA with great care and attention from reclaimed wood.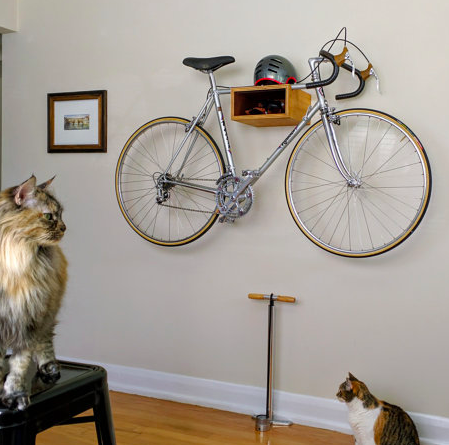 Canvas Home Tinware 16oz Mug: set of 4. Stoneware mug mimicking vintage metalware complete with realistic distressed edges. Dishwasher safe, microwave safe, freezer safe.
This year's list item that I don't have but that I want!!! So adorable. I want 20 of them.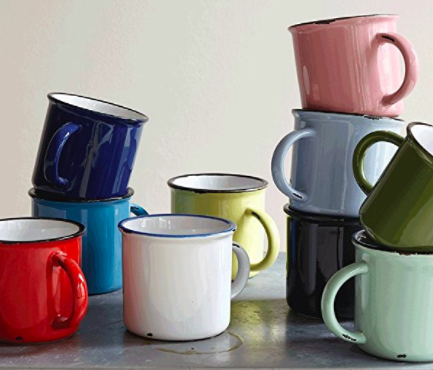 Mohu Leaf TV Antenna: The Mohu Leaf is the original paper-thin HDTV antenna. This omnidirectional antenna reaches out in a 50-mile radius from your home to bring you the most popular TV shows, news and sports, on both network and local television in full 1080 HD – for FREE. No need for cable or satellite fees to watch stations like PBS, ABC, CBS, NBC and Fox, with each network having its own digital sub-channels for maximum content. The Leaf is derived from advanced U. S. Military technology and is built from the highest quality components for the best possible performance.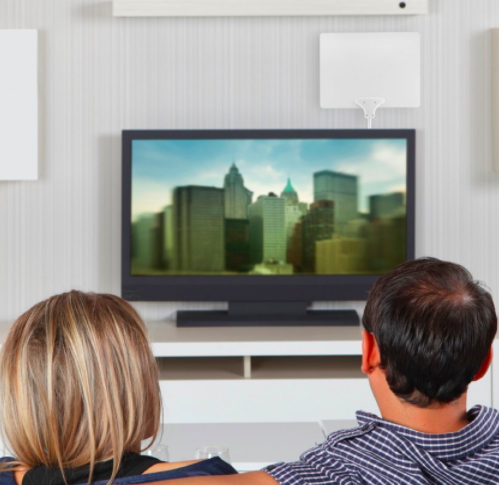 I use these to wipe down my mat after class and someone always asks, "What are those?! They smell so good." My gym has wipes but still I bring these.
Best Friend and I have a world map and a US map where we track where we've been when, coloring places in after our trips.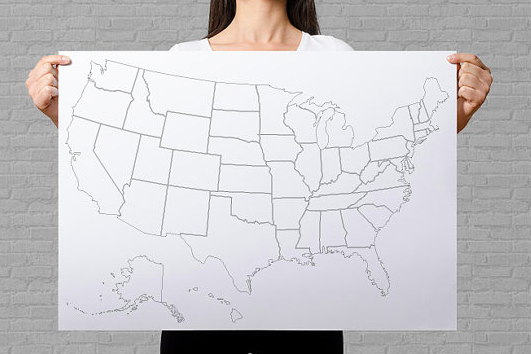 Getting in those keyboard nooks and crannies is the best.
The excited, widening eyes when I bring these out at events is magical! I love to see the spreading smiles as adults are transported back to childhood. Adult coloring books, thank you notes, doodling, these rock for just about anything.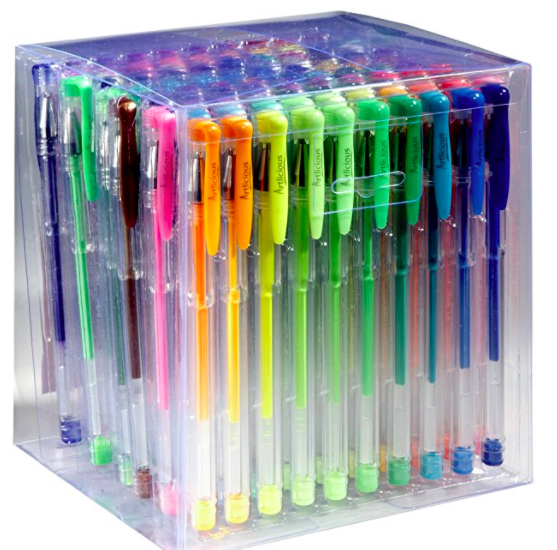 Magic Eraser: Bathtub cleaner, textured surface sponge cleaner, wall cleaner, oven door cleaner, erases marks on light switches, doors & much more.
This is my favorite tool to use when cleaning. It makes cleaning FUN! Really.
I made mulled wine and cider at a recent party and the guests LOVED the drinks! Wonderful cozy libation.
I've been trying all the Lavazza flavors the past year and this is my favorite.
Gratitude Glass Jar: Begin each day with an open heart by recording all that you are grateful for. A moment of gratitude makes a serious difference in your attitude, harness this power with Gratitude Glass Jars! Buy for yourself or gift to a loved one, inspiring others to write notes of Gratitude & love towards themselves. Packaged with 365 bronze foil Gratitude Cards for you to capture your daily notes.
You could just get a container of any type and use scrap paper, you don't need to splurge for this thing. But I love the idea and have a lot of friends who practice the practice.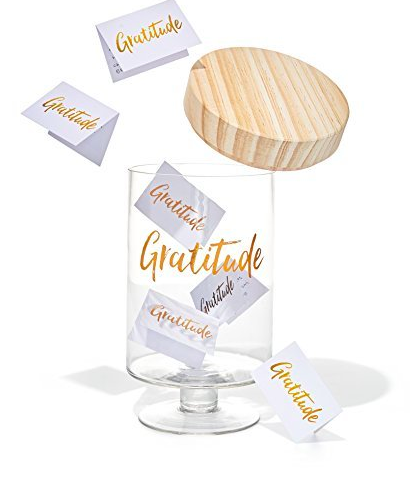 This was on a previous year's list but ya know, with Trump and and all the sexual harassment stories of late, never hurts to keep including strong woman items.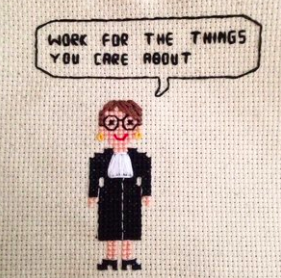 Letters to My Future Self: At once a priceless memento and a journey forward in time, this innovative book of 12 fold-and-mail style letters offers a unique way to capture the moment. Each letter bears a prompt to inspire self-reflection. Once written, the letters can be sealed with the stickers included and postdated. The keepsake bundle of letters is like a dozen diary entries for the future. A thoughtful present for anyone embarking on a new stage in their life's journey.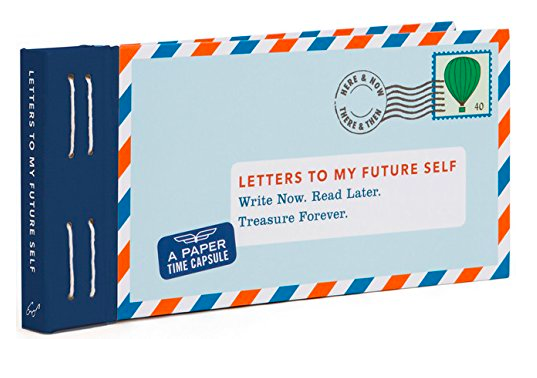 Has saved me many times, especially at conferences and when traveling when I'm gone for long periods of time without the ability to charge.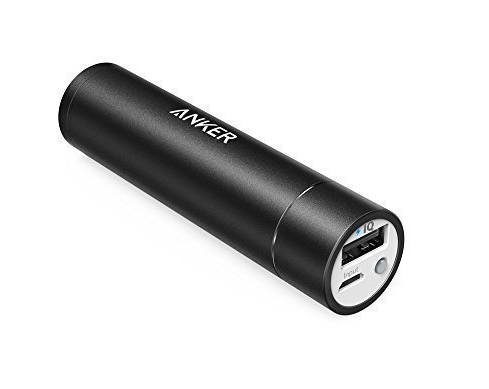 3-12 month Holstee membership: Holstee helps conscious people to live more fully and mindfully. They are passionate about bringing more meaning and inspiration into people's lives. The Holstee membership includes monthly deliveries of inspiring art to action guides.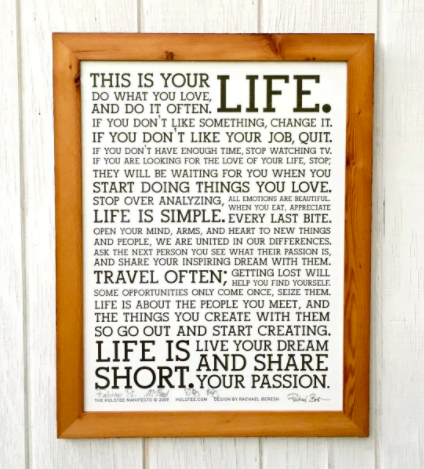 Blockhead: Snaps on to your existing Apple charger, allowing it to sit flat against the wall. Now it can fit in more places than ever.
I have this and it makes a world of difference in coffeeshops, airports, hotels, etc. The adapater used to fall out of outlets, now it sits flush and secure.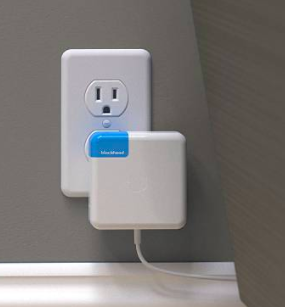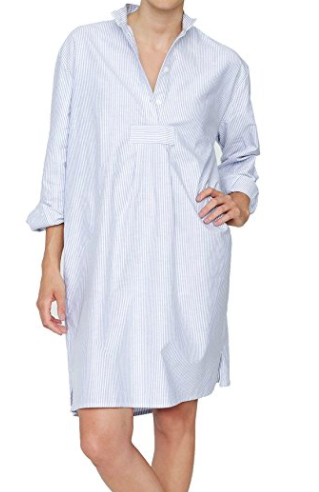 Cards Against Humanity Saves America: It's 2017, and the government is being run by a toilet. We have no choice: Cards Against Humanity is going to save America. There's no time for questions—now is the time to act. You give us $15, and we'll send six America-saving surprises right to your doorstep. It will be fun, it will be weird, and if you voted for Trump, you might want to sit this one out.
At the very least, read the FAQs.
lofree: Typewriter-inspired wireless mechanical keyboard
It looks like they're sold out of the first edition and now are onto the second edition, which may not be available for this holiday season. This site really shows its coolness factor.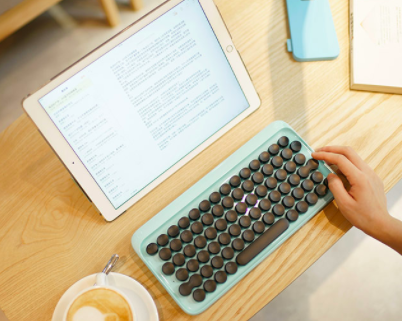 Books
Food
My Chocolate Soul: Chicago's premier artisan chocolate boutique. Specializes in all-natural, French chocolates.
imPerfect Pastries: Each item is baked to order from scratch with the highest quality of ingredients and shipped to anyone who lives in the United States. imPerfect Pastries specializes in cookies, bars and tarts.
The salted caramel butter bars come highly recommended by a Cheese-It.
The maple cashew granola comes highly recommended by a Cheese-It.
Services
Hillary Johnson Photography: Headshots, events, documentary, fine art, you name it. Bonus? Every time someone hires her, she donates an equivalent photography service to someone or some organization who needs it. A gal with a huge heart.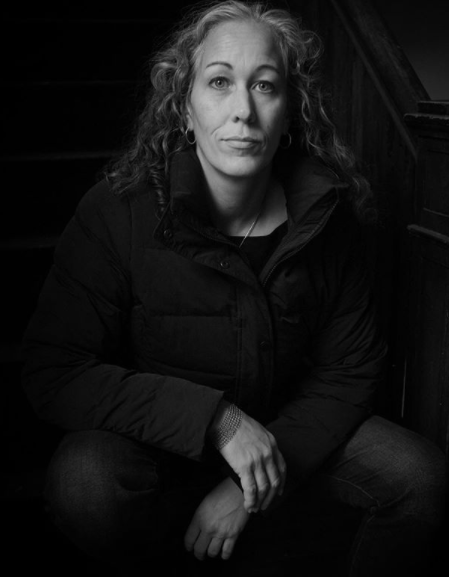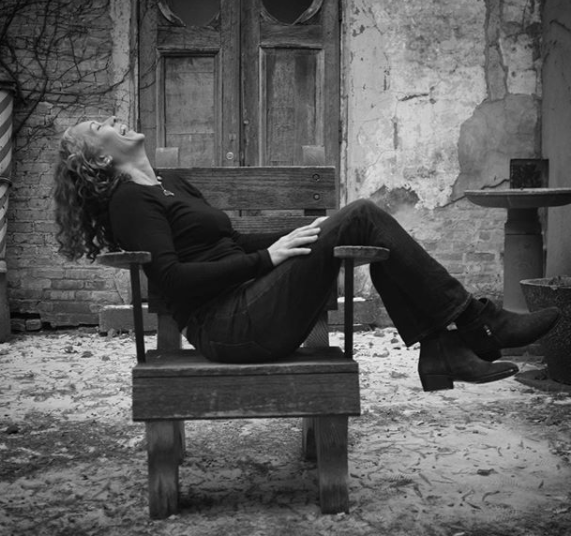 Personal History Interviews: a Chicago-based business started by two local filmmakers who have worked on Steven Spielberg's Shoah Project. The pair will come to your loved one's home and film an in-depth, two-hour interview that gets to the core of his or her life story and passions–from religion and travel to career and weddings.
Amazon Prime: Many benefits including free shipping, unlimited streaming of movies and TV episodes, and unlimited, ad-free access to hundreds of Prime Playlists and more than a million songs. Prime members can share certain benefits with the other adult in their Amazon Household.
This is whom we use and love. Also, the subject of Hillary Johnson Photography above.
"Wall of Inspiration" Curation & Installation: contact Eileen for more info — eileen91582ATgmailDOTcom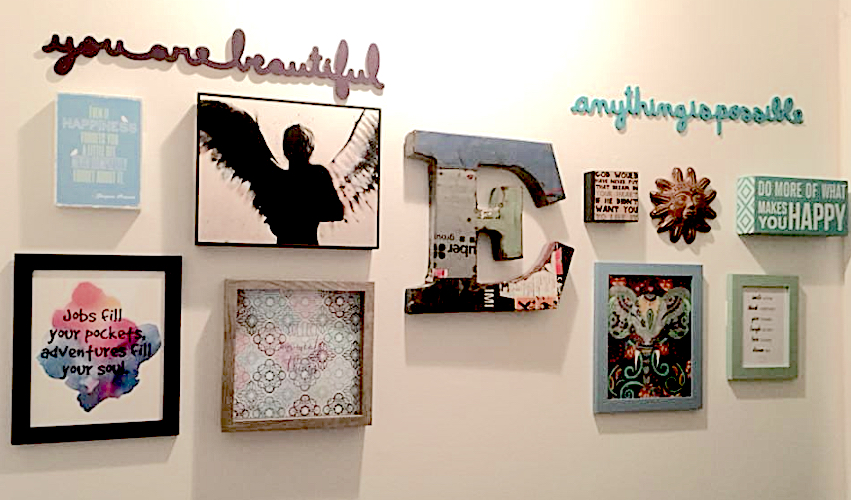 Both of these recommendations are KonMari consultants (if you loved The Life-Changing Magic of Tidying Up: The Japanese Art of Decluttering and Organizing, you'll love these gals)
"I bill myself as a clean freak but the reality is that I hate gross things. My roommate and I treated ourselves to a cleaning and it felt like a vacation. I trust Saya when she says she'll do a bang-up job, and she did. After Saya left, my roommate and I walked from room to room and marveled at the cleanliness. Clean fans! No more dust around the vent on the bathroom floor! Clean garbage cans! CLEAN MICROWAVE! I would pay for Saya to clean my house every day if I could."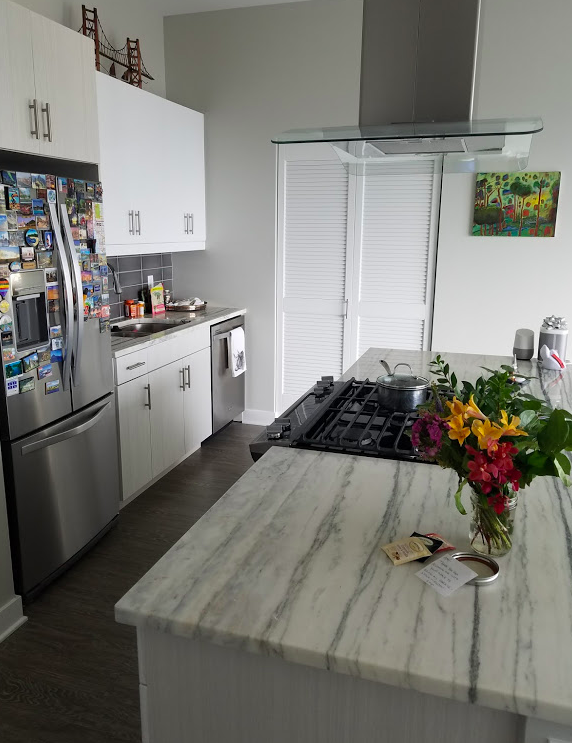 Does someone in your life need help editing a book? Learning how to use technology? Has a dog and travels a lot? What about an editor, tech consultant, or dog-sitter? So thoughtful to give the gift of a service.
I have a Service Provider Referral List on my FAQ that's always there, holidays or not. Need a mechanic? Realtor? Architect? Dentist? Web designer? App developer? Bookmark this page and refer to it whenever you're in need.
Experiences
Scratch Off Games: one of those "I feel guilty buying for myself so I never do but I love getting them" items. An inexpensive, fun gift good for anyone.
MoviePass: movie subscription service. Unlimited movies in the theater for $9.95/month.
Best Friend and I each have one and it's awesome, especially in the cold months.
DeskPass: a monthly coworking subscription in Chicago, NYC, LA, Austin, and Denver providing affordable, flexible access to over 135 wonderful, diverse workspaces to work, learn and meet.
If you're considering becoming a coworking member or if you get bored easily, this is a cool way to be able to check out lots of different spaces.
Old Town School of Folk Music: guitar, dance, yoga, singing, African drumming, fiddle, you name it.
National Parks Pass: Each pass covers entrance fees at national parks and national wildlife refuges as well as standard amenity fees (day use fees) at national forests and grasslands, and at lands managed by the Bureau of Land Management, Bureau of Reclamation and U.S. Army Corps of Engineers. A pass covers entrance, standard amenity fees and day use fees for a driver and all passengers in a personal vehicle at per vehicle fee areas (or up to four adults at sites that charge per person).
I'm a big fan of making the mundane but necessary more fun — a way to make it more fun? Not having to pay for it. A month of gym membership, grocery store gift card, website hosting for a year, oil change gift certificate, you get the idea.
Also a big fan of living a Four Seasons lifestyle on a Motel 6 budget when traveling and LOOOOVE when people help me do that! Gifts of airline class upgrades, miles, room upgrades, car upgrades, airport lounge passes, spa services. Love, love, love, love. These are relatively inexpensive (well, some of them) ways to treat someone to temporary royalty.
Got any things, services, or experiences to add? Comment below! It's a-ok if it's your thing, service, or experience. Speaking of which, check out the Mac & Cheese Productions℠ Store: Life of Yes℠ stationary, posters, and more. Always open 365 24/7.
Archive
Life of Yes℠ 2016 Holiday Gift Guide
Life of Yes℠ 2015 Holiday Gift Guide
DISCLAIMER: Some links in this post may be referral links — when you sign up, you may get goodness, M&C may get goodness, both may get goodness. Goodness being a credit, discount, compensation, a high-five. If M&C refers someone or something, know that the referral is rooted in genuine reverence for his/her/its quality and usefulness. Thank you for valuing and trusting the referral!