Dating.
It's the best. It's the worst.
It makes you feel alive. It makes you feel like crap.
I can't get enough of it.
Conversations about deal breakers, pet-peeves, activities, turn ons, turn offs — I could participate in those forever. The details, the groans, the butterflies, the nodding heads, the over-analyzation, the rolling eyes. When I decided to make my first film years ago, I wanted a topic that people universally loved to hear about and talk about and that elicited strong opinions and in-depth stories; dating was the obvious choice. The gems from interviewees like "Cheating isn't a deal breaker, I mean, it's not like vegetarianism" and "I have one criteria, this is my litmus test. They can't like Dave Matthews" confirmed that.
I specifically adore "How you met" stories, particularly —
1) those of the When Harry Met Sally variety, where you meet someone, nothing happens, you separate, years go by, you re-meet, and it works, and
2) those of the I was just out living my life, not trying to find you, and there you were variety
I also adore atypical dates, something more than "dinner and a movie" or "drinks."
I also also adore helping people connect (professionally, socially, romantically, whateverally), tracing back how relationships start, and using my superpowers (things that come naturally to me) to bring happiness to others.
So in honor of Valentine's Day, I've decided to combine that which I adore — couples who have lovely "How we met" 'ness, which my superpowers helped facilitate and whom I know through varied ways, and non-traditional date ideas.
Darek & Shuling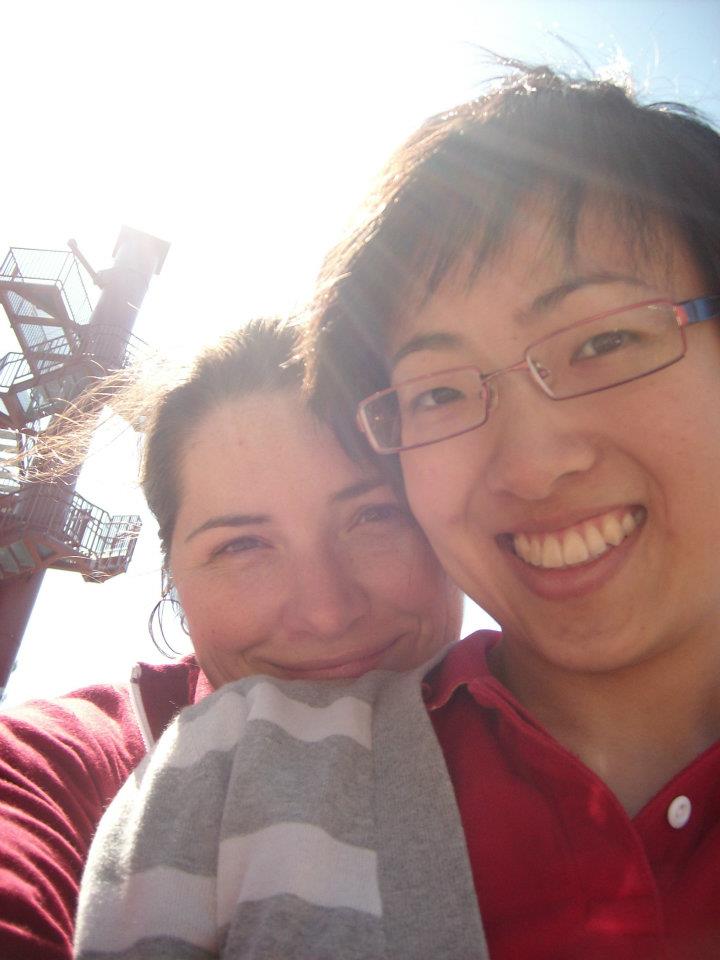 Darek: 30, from Michigan, Accounts Payable Coordinator for Surgery Partners
Shuling: 27, from Singapore, Documentary Filmmaker and Founder of Media for Social Change

Because I can't stand bars or the computer or networking events as a way to meet others, and because I couldn't find any better options, eight years ago, I created Mac & Cheese Minglers.
I wanted somewhere where my standard jeans and flip-flops was acceptable, the music was Wilco not Sisqo, there was comfortable seating, and conversations were actually conversations, not stares at or avenues to my breasts. I also wanted an environment that wasn't focused on dating. Being surrounded by people trying to impress people and not being themselves is the worst, which is usually what "singles-events" are like.
A Mingler occurs on a weekend night, in a couches and slippers setting, where about 30 guests un-network over cheese and Sam Adams. The one caveat is that everyone must come solo. I market the Minglers as a way to have a unique, fun evening out and if anything more than that happens — a client, a date, a friend — that's a cherry on top.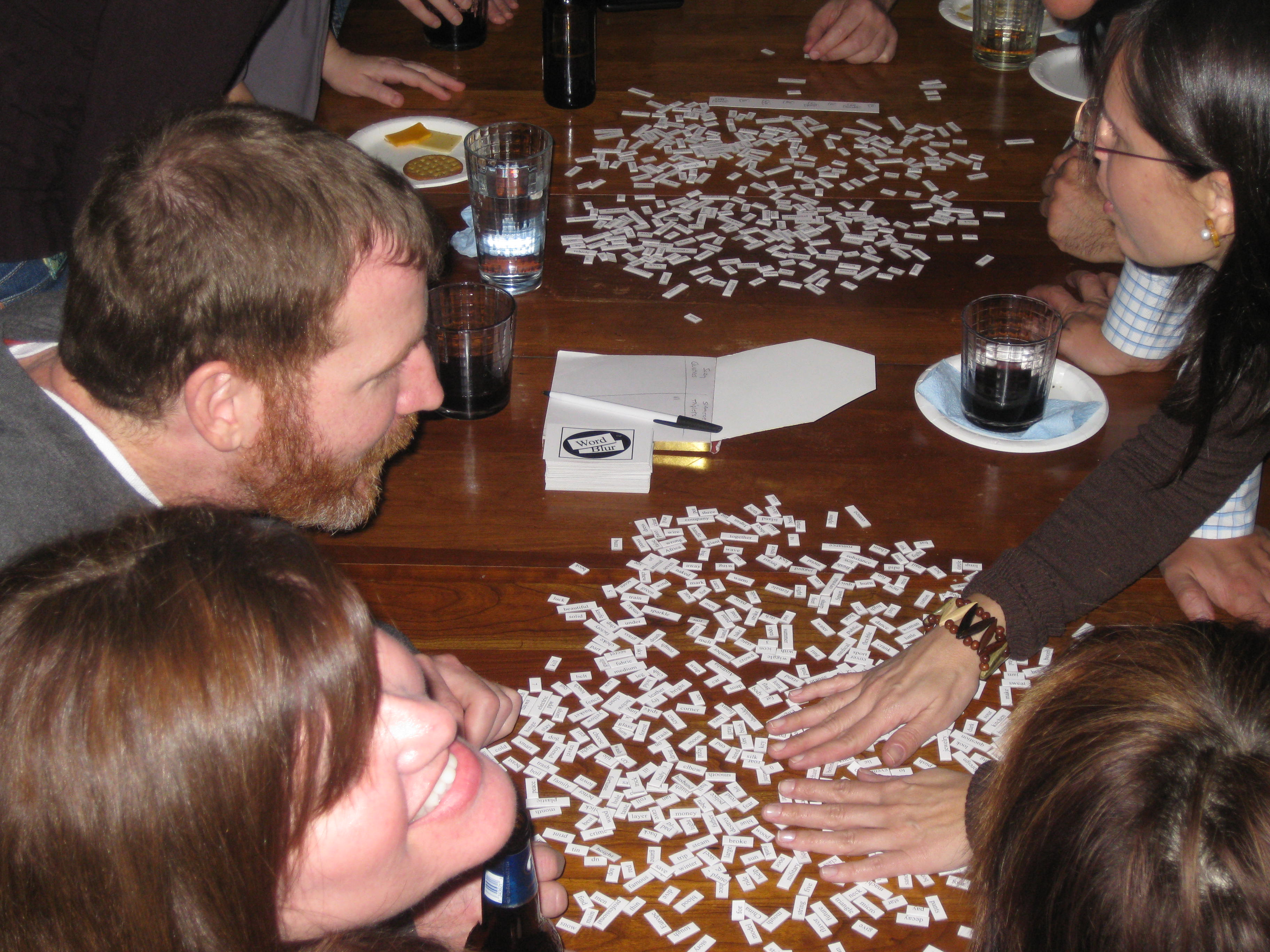 Apparently, a lot of people were searching for the same thing I was. Over 1300 people have attended a Mingler. Including Shuling and Darek.
Shuling discovered me on a website featuring entrepreneurs. Darek's friend told her about my Fear Experiment, as Darek was always looking for stage management gigs. When Shuling and Darek got the email notifying them that the August 2011 Mingler was open for registration, they made a decision that would forever change their lives.
"I went to expand my network," reflects Shuling. "Most of my college friends moved away from Evanston after graduation, and I was trying to get to know more people in the Chicago community. I get nervous about going to networking events, but I knew it was crucial for a freelance filmmaker like myself. Mac & Cheese Minglers were attractive because everyone starts off on a clean slate, and at the same level."
Looking back at that August evening, Darek ruminated about how all the dating clichés are true. "'Stop trying and just let it happen.' I wasn't looking. 'It'll happen when you least expect it.' It was unexpected. 'It's all in the timing.' It was good timing. 'It was love at first sight.' I knew when I first saw her that she was going to be part of my life. For me, I signed up to go play board games with some strangers, expecting nothing but a good few hours. I walked out meeting my future wife."
Darek and Shuling are tying the knot November 7, 2015.
Their first date: according to Shuling, a week after the Mingler, to an open mic night at an Evanston coffeehouse. According to Darek, in December when they went to zoo lights.
Alison & Jeff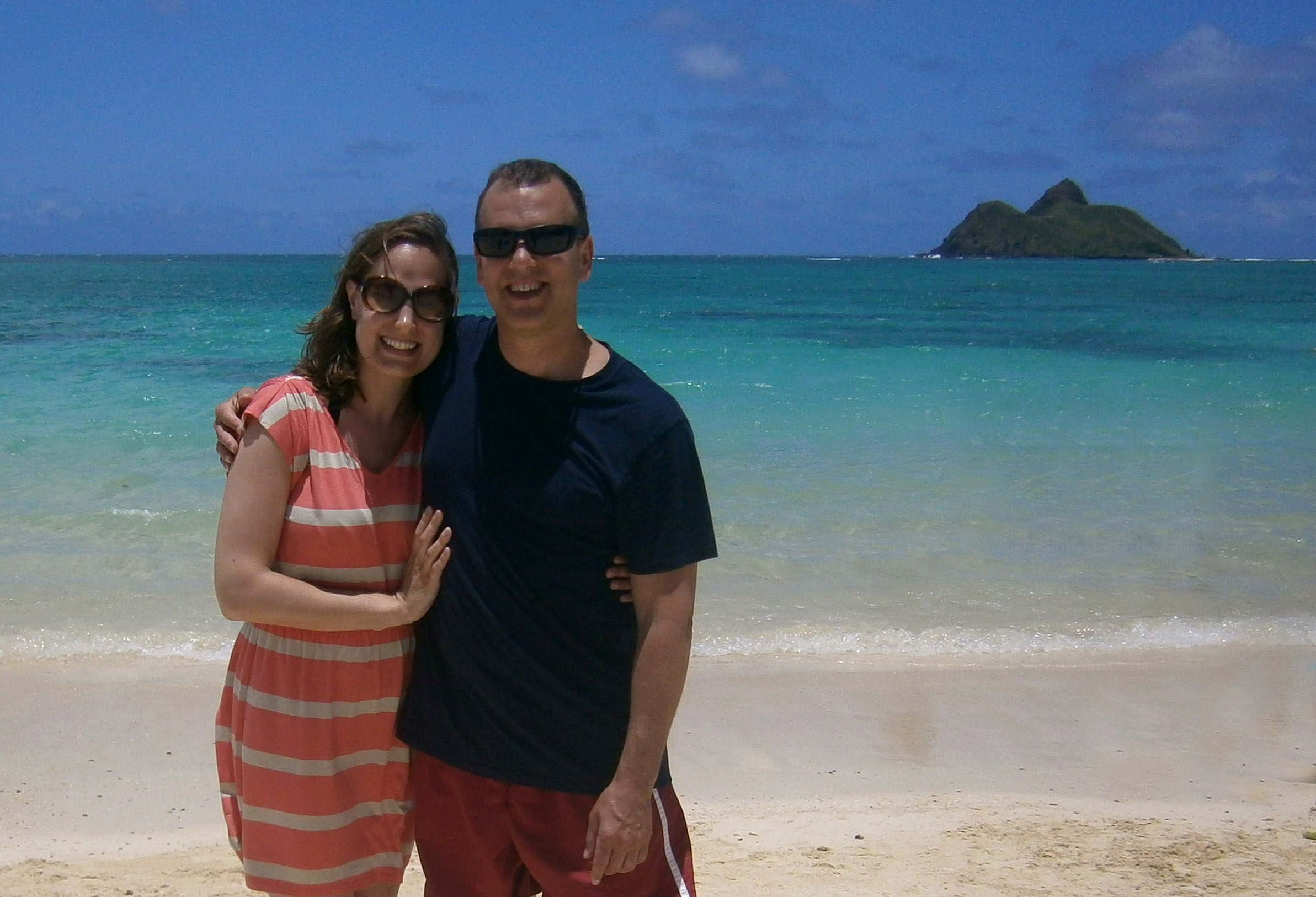 Alison: 35, from New Jersey, Attorney at the Office of the Cook County Public Guardian
Jeff: 46, from Michigan, Restoration and Decorative Painter
I went to Boston College with Alison and we reconnected in Chicago as we're both on the Chicago Chapter Alumni Committee. Jeff and I met via a mutual friend, at that friend's 40th birthday party, whom I knew because we did a 48-hour film competition together.
One of my "invite random people who don't know each other and let's see what magic happens" events over the years has been The Bagel Ride. We leisurely ride bikes from Chicago twenty'ish miles up to Highland Park's Once Upon a Bagel, a delicious eatery of matzo ball soup, pastrami, and kugel, where we lunch and then Metra home.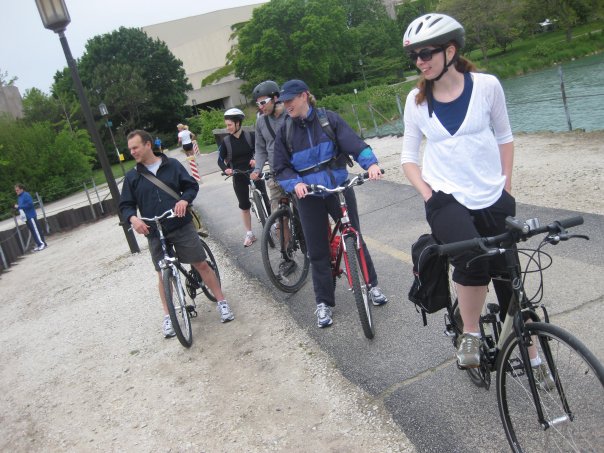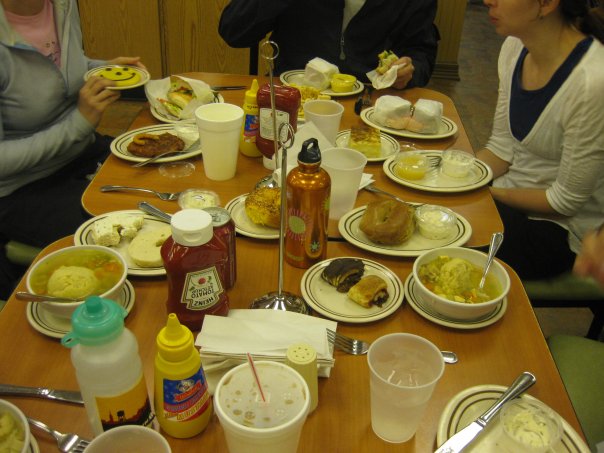 In 2009, Jeff and Alison were both first-time Bagel-Riders. They had never met. I didn't notice them being particularly chummy during the day. Only post-ride, when Jeff asked me, "What's Alison's story?" was I clued into there being interest. I told him I thought she was single. Evidently, that wasn't enough to entice him to make a move. Nothing happened and they never saw each other again.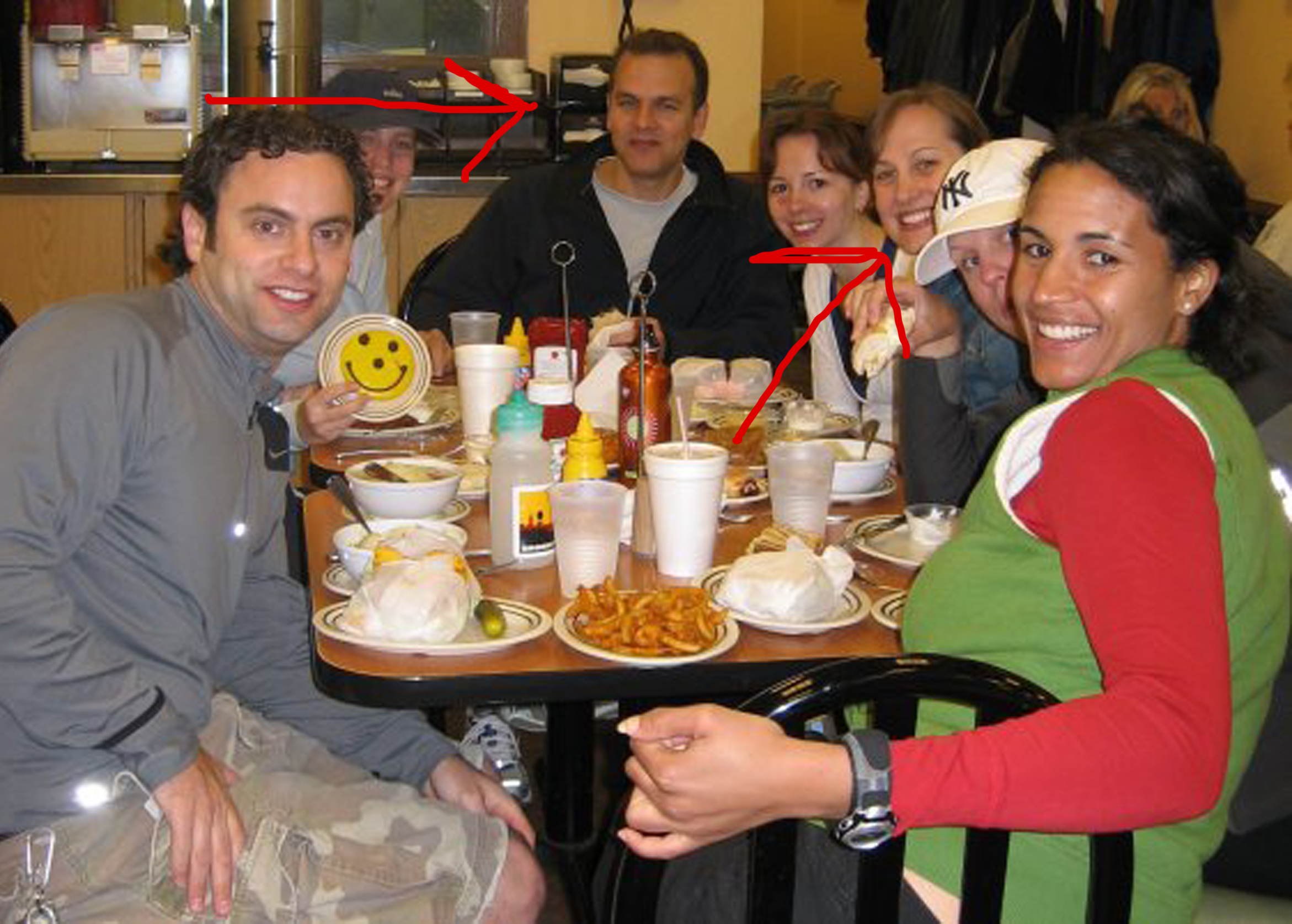 Fast forward a year and a half. Alison and another BC pal wanted to grab dinner. Jeff and our mutual friend wanted the same. The lover of efficiency and the lover of bringing together friends who don't know one another that I am, I suggested we smoosh. And that's how the five of us wound up dining at a Bucktown restaurant. My last memory of the evening is me unlocking my bike to ride home as Jeff and Alison walked down the sidewalk together.
They went on their first date a week later, November 2010, and were married this past September.
Their first date: The Art Institute and the Museum of Contemporary Photography, Eleven City Diner
Husband & I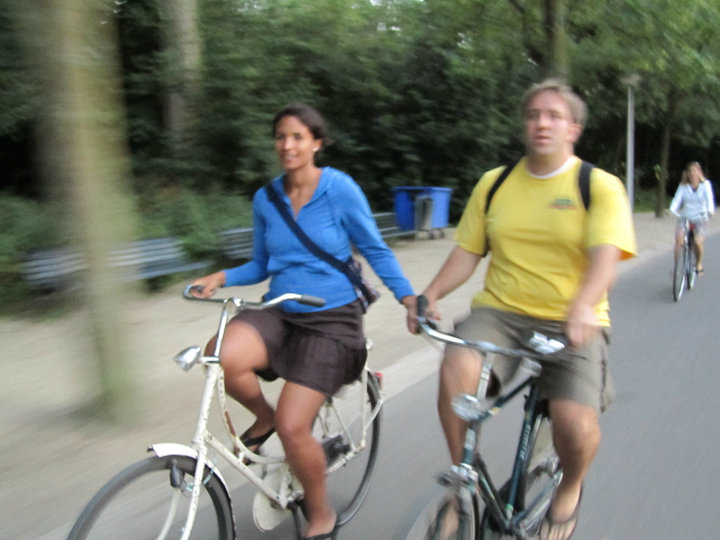 Saya: 35, from Evanston, Owner of Mac & Cheese Productions
Pete: 34, from Louisiana, Director of Financial Aid at University of Chicago Booth School of Business, Contractor of Mac & Cheese Productions℠
Biased, of course. But I think our story is pretty top-notch too.
I'll summarize since I've written ad nauseam about Petaya (Saya + Pete; oy, I know).
In an attempt to get more guys to balance out the ridiculous number of females who come to my events, I posted a note about the Minglers on an improv message board in the Fall of 2009; the improv world is teeming over with dudes. In an attempt to get out of a post-breakup funk, Pete signed up. He impressed me at the December 2009 Mingler with his spreadsheet of BBQ restaurants (Organized comfort food!).
We went out about a month later and got married this past September.
If you'd like to read more about our relationship —
Our first date: according to Pete, a neurofeedback lecture and Hungry Brain. According to me, an improv show a few days after the lecture (I thought I was just hanging out with a new friend at the lecture).
Date Suggestions
If you've tired of "drinks" as the fall-back dating option, here are some ideas that I think if you propose to your interest, you'll definitely win some points. And that's what dating is about, right? Winning?
Consider going at non-date hours. Laugh till your abs hurt at io Wednesday at 11pm? Start your Hideout evening early Friday at 6:30pm? Enjoy a live-salon at the Green Mill Saturday at 3pm? Yes please! Why not. More points.
Live-Lit'ish events:

Get Mortified

,

Here's the Story

,

The Interview Show

,

Paper Machete

,

The Moth

,

2nd Story

,

Pecha Kucha

,

Write Club

Comedy:

Improvised Shakespeare

,

The Deltones

,

Dummy

,

TJ & Dave

,

The Kates

Classes:

Chicago Glass Collective

,

Rebuilding Exchange

,

Dabble

Volunteering:

Chicago Cares

,

OneBrick

Coffeehouses (play board games!):

Filter

,

The Perfect Cup

,

Cafe Mustache

,

Sip

,

Jackalope Coffee & Tea House

Random:
For those of us who've found our best friends, what a blessing. It's truly a joy to celebrate and laugh and challenge and travel with the person who makes you a better version of your already awesome self. Appreciate what you have. It's a gift and certainly not a given. Tell your partner you love him/her. And don't forget to date him/her, even if you've been together for years.
For those of you still searching, stop searching. Live the life that makes you happy – take that class, go on that trip, run that race – because when you're doing what you love, that's when you're your most beautiful. That's the person I'd want to date. Not the person at a singles-event, awkwardly staring into your drink, feeling bad about yourself, wishing you were anywhere but there. You and your superpowers are too bad-ass to have them clouded in self-doubt and sadness. Love may not happen today, tomorrow, next month. Heck, it may not happen ever. But if you live the life that makes you happy, you won't reach the end of it wishing you had lived differently.
If you'd like a copy of Saya's sixty-minute film "dating rubik's cube," you can order a copy here for $10. Are there any dates you've gone on, want to go on, or heard about that leave "dinner and a movie" in the dust?