2022 Life of Yes℠ Gift Guide
Every Fall I share what I love or aspire to love in case any of them sound delicious for yourself or people in your life this holiday season and beyond.
Anything you're squeeeee'ing? A product or business you want to spotlight? Drop it in the comments. And YES!, even if it's your thing. Especially if it's your thing. Self-promotion is welcome and encouraged.
Disclaimers & Reminders
Many of my recommendations aren't your traditional gift ideas
I find efficiency, organization, comfort, ease, and cleaning sexy; I'd much rather a Container Store gift card than diamonds

I don't care about fashion, makeup, skincare, labels, "have to make reservations six months in advance" restaurants, jewelry (

my Overstock.com wedding ring cost $19

) or many other things seemingly everyone else cares about

Gifts for others are the best! So are gifts for self! We often neglect self; you're a better parent, spouse, friend, coworker, sibling, boss+ when you take care of self.
I'm frugal AF but I have fancy taste when it comes to some things, mostly travel related (hotels, first class, airport lounges); my budget often doesn't allow for off the rack fancy so finding budget-friendly ways to indulge is also a love e.g. travel hacking
This is a very Life of Yes℠ mentality (I've gotten and so appreciated premium versions of Pandora, Lastpass, Evernote+) — Gift Someone With the Fanciest Version of What They Already Use

Links may be referral links. If an Amazon link, as an Amazon Associate, I earn from qualifying purchases.

Speaking of Amazon, an encouragement to buy anything you can buy elsewhere elsewhere if it'll help a small business. Use my links as recommendation/research links and see if your local Mom & Pop has what I recommend. If you do buy on Amazon though, encouragement to go through small business affiliate links so at least you're kinda shopping small.

Buying someone a service — haircut, manicure, house cleaning — is deliciously win-win-win especially if you know the service provider (my Service Provider Referral List is here); you win, the gift recipient wins, and the service provider wins

I don't have Mac & Cheese items listed below but obvs,

buy my stuff

!

Love you dearly but boundariessssss — before you inbox or DM me about a recommendation, ask yourself if instead you can google it, check out the company's website, or reach out to the company's Customer Service. "My Dyson is acting weird, any ideas on how to fix it?" or "How do you use Bon Ami?" or "Do you know the dimensions of the plant stand?" are not questions to send me.
Annual reminder of the best Thanksgiving turkey recipe (time sensitive!)
At any time of year if you're jonesing for my recommendations, I have a bunch of lists I keep updated on my Lists Page and in the Mac & Cheese Amazon Store
---
2022 Life of Yes℠ Gift Guide
Stores
The TAG Outlet (Chicago) — Your home decor and gifting destination.
It's nowhere near the huge outlet on Wrightwood that's no longer and is hit or miss, but still a fun outing. Bonus: beloved You Are Beautiful is right down the street so it's a two-fer!
IKEA's Circular Hub — You will find everything from discontinued products through to preloved items from our Buy-back service, giving furniture a second life. There are even ex-display products from our Showroom and elsewhere that, although have some slight cosmetic damage, are still functional and safe to use.
The locations are not US friendly but to keep on your radar in case they ever become so and/or you're in parts of the world where these stores exist.
Experiences

Bettie's Chicago — a 1950's diner-themed event space and baking school in the River North neighborhood of downtown Chicago featuring weekly baking classes, date night events, and private parties hosted by our retro chef instructor, Baker Bettie!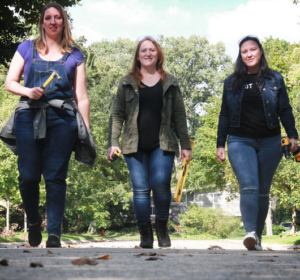 Even Made — Construction & Renovation Classes for Everyone Else. You can do it! We'll show you how. We know that the folks who have been left out of learning the trades need a safe, joyful space to learn from skilled instructors and each other. Even Made is a community where you can make mistakes and grow without judgment. Let's build together!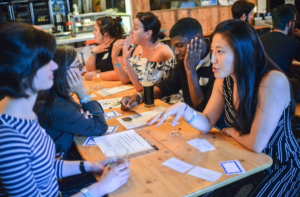 Skip the Small Talk — We use techniques grounded in psychological research to offer people the tools they need to interact more genuinely and feel more connected to each other in their daily lives.
I went to a virtual and in-person offering of theirs and enjoyed both. Nice way to ease back into socializing. Though I had all sorts of feelings about going to the in-person one. 😂
Therapy — Rachel Jacobs, Wellbrain and Emily Grayson
Maybe a weird thing to have in a gift guide but is it?! We could probably use healing, reflection, discussion, and growth more than an air fryer. Or hey, why not both?!?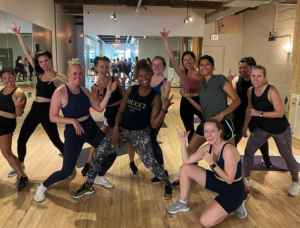 Free Mvmt — Free Mvmt (movement) Shop exists to bring people together. To move bodies, minds, hearts, souls. To provide an inviting, inspiring space to feel free, express yourself and and build community.
Chicago + virtual. Yoga, cardio, dance, sculpt+.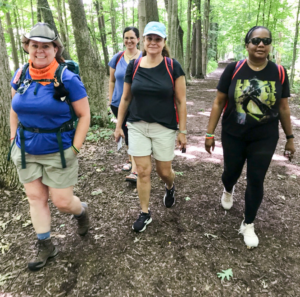 Back to Wild Adventures, Carlyn Morris — We are ready to take you hiking, kayaking, or camping in the Midwest. We do the planning and provide all the gear. You show up ready to get your Adventure On!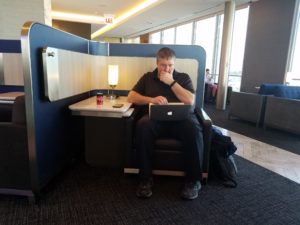 Priority Pass — Escape into a place that's perfect for business and vacations. Our lounges are quiet, connected spaces to relax or work in, with pre-flight bites, drinks and other added perks that help you refresh and revive.
You know I love that airport lounge life. And it's not just for the rich and business'y. See my Instagram Airport Lounge highlight for more.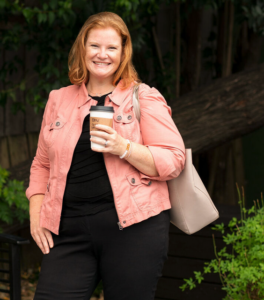 Transferable Skills Course, Erin Wike — Making a career pivot? Learn to identify & highlight your transferable skills to make the shift.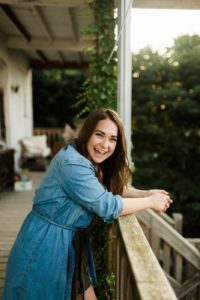 The Lazy Investor's Course, Chloe Daniels — Ready to build wealth with minimal effort? Even if you've never invested before, and have no desire to become a finance bro.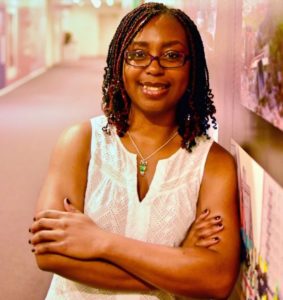 Side Hustle Generation, Jessica Williams — Tips for starting a side hustle while managing a day job.
Items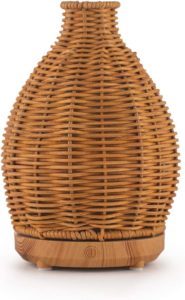 SpaRoom Boho Natural Rattan Essential Oil Diffuser
I keep this on my desk and start every morning with wafting lavender. The mist is also calming as is the glowing light.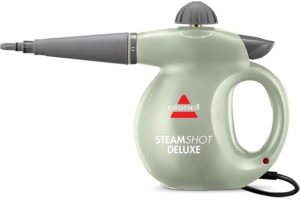 BISSELL SteamShot Deluxe Hard Surface Steam Cleaner
Favorite uses: grout; glass (windows and shower); rugs; around faucets; shower door/track; appliance feet; window tracks; baseboards; trash cans; any cracks and crevices.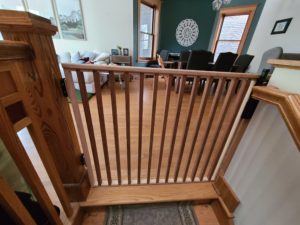 Custom baby/pet gate
Contact me if interested and I'll connect you with the maker. $500ish.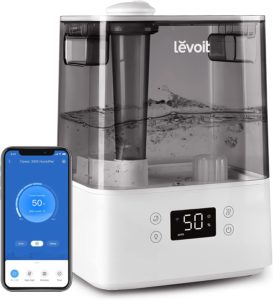 Levoit Classic 300S Ultrasonic Smart Humidifier on Levoit / on Amazon
If you're in the market for a humidifier, after a year of testing out our new ones, I'm giving these the ol' Saya 👍🏾. I got them for us and my plant babies. The above links are for large rooms; we also got this smaller one for small areas.

LIKES
can control via phone and voice

big tank means refilling it less (I hate filling humidifiers and our old one, I had to fill every day; this'll go a few days usually)

can set a timer

easy to clean

quiet

no filters to have to buy

can turn on/off the display and nightlight depending on how you like to sleep

has essential oil diffusing capabilities if wanted (though much less of a scent than a regular diffuser)

the app also has plant care and health tools (weight tracking, recipes, etc), a community (though it's kinda weird when a "Cheer my health journey on!" post is followed by a humidifier troubleshooting post 😂), and is gameified if you're into gaining rewards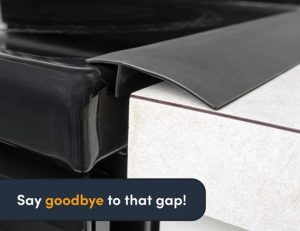 Stove Gap Covers — Heat Resistant Oven Gap Filler Seals Gaps Between Stovetop and Counter
As someone who cleans professionally, I've had a lot of between the stove and counter argh! These save a lot of time and effort.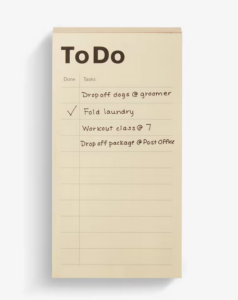 Today Memo Pad (and other office paper products like journals and calendars) — Your everyday to-do list just got an upgrade. The Today Memo Pad was inspired by the format of a reporter's notebook and was designed so tasks could be easily jotted down. There's even a dedicated box to check it off—so you get that extra satisfaction.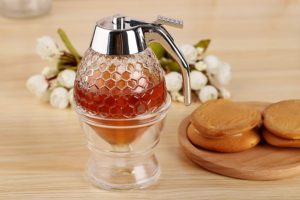 Honey Dispenser — Stops those messy honey leaks while making your honey immediately available. Use it with sugar, maple syrup, chocolate syrup. No waiting and shaking the container to get your favorite sauce flowing. Simply press the release on the handle and it instantly flows out the bottom. Let go of the release and it immediately stops with no drips or messy trails.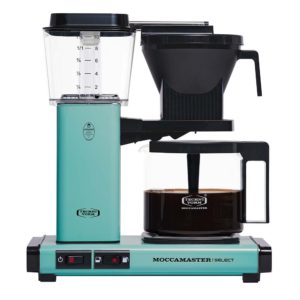 MoccaMaster — The favorite coffee machine for brewing 4 to 10 cups of coffee
Review in the Some Things newsletter curated by designer & artist Ngaio Parr: "After living in LA for a few years I really got addicted to diner coffee. Bottomless filter is my vibe. Now I'm back in rainy Sydney, ugh, the thought of those horrible little pods – that shall not be named – coming into our house was not an option. My family and I have been on a sustainable living path for around 5 years and we needed a better solution. Enter the MoccaMaster – the 'Worlds favourite coffee machine' & 'Life is too short to drink bad coffee (literally their taglines). So now every time I wake up to our AMAZING MoccaMaster I'm reminded of those bright, sunny, Californian mornings. Which is weird because it's actually from the Netherlands. Honestly this thing not only looks good, but my favourite thing is that was and still is designed specifically NOT for obsolescence. Which means if anything breaks, or you just need a replacement because you have been using it every damn morning for 25 years – you can! First designed in 1968 and still looking great! Read about their story and their commitment to sustainability here. And see all the pretty colours here (I have the Pastel Green). I know what you are thinking, it's kinda pricy – but it's worth it because you will have it for years to come. It also makes a mean cup of tea!"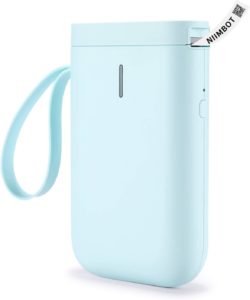 I use this for our doorbell, storage containers, soap dispensers, food bins… Bonus: it's my fave color.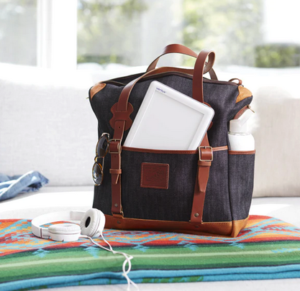 Happy Light Therapy Lamps and Boxes — Sunlight is an essential ingredient for a healthy lifestyle, but many of us don't get the amount of daylight we need to experience its benefits. HappyLight® therapy lamps mimic sunlight to enhance mood, energy, sleep & focus – but without the UV rays. We make the best products to help with common problems such as winter blues, sleep disorders, light deprivation, jet lag, shift work and other symptoms alleviated by exposure to healthy light.
I've never used a lamp for these reasons but people swear by them. If you try this, let me know how you like it!
Desktop Glass Whiteboard with Wooden Organizer Box for Office Supplies
I wanted something to use instead of paper notes/post-its, for quickies that I wanted to keep visible and not on my digital to do list. This was one of the nicest looking ones, of all the options. I like the wood, the flip-top lid, the compartments, and the fact that you don't put anything on the outside, reducing clutter-noise. Interesting concept to use a keyboard stand.

Aqua Notes Water Proof Note Pad
This seems ridiculous. But also genius? How many great ideas have you had in the shower?!?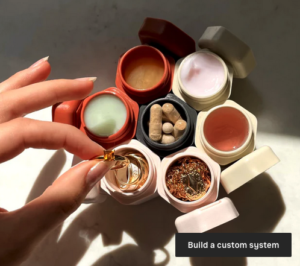 The Capsule — Our customizable, magnetic, leakproof container made for your day-to-day, extended trips, or building on your existing Capsule system.
Hugimals — Hugimals are high-quality, weighted stuffed animals that "hug you back" to lower stress, boost calm and help with sleep. Hugimals combine the emotional connection of a favorite stuffed animal with the calming benefits of a weighted blanket. And unlike other weighted products, Hugimals are washable!
A newsletter reader recently sent me this squeeeee: "Hello! A few newsletters ago, you had a link in the Goodness List for a super sweet stuffed animal that was weighted so it hugged you back. … I bought one for my niece. She lives with Autism and finds stuffed animals a source of comfort especially in stressful situations. She LOVED the sloth. Thank you so much for the suggestions. I appreciate you for taking the time to share cool stuff with us."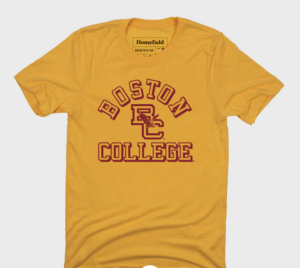 Homefield — We create unique, premium collegiate apparel that shows you're part of a community while still standing out from the crowd.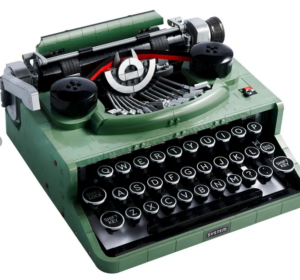 Lego Typewriter — Unplug from your digital life and recall simpler times as you build a LEGO® Ideas model of an old-fashioned typewriter. The design is inspired by the classic typewriter used by the LEGO Group's founder Ole Kirk Kristiansen, and it moves and sounds just like the real thing. The brick-built center typebar rises each time a letter key is pressed and is linked to the carriage that moves across as you type. There is also a platen roller that you can feed real paper into.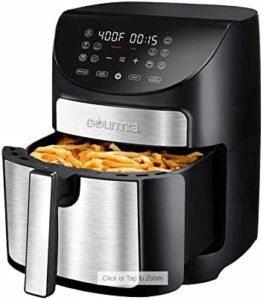 I was not into getting this. I didn't want another thing on our counter. We only bought it because it was on sale. Ok, I admit — Best Friend was right. It's great! Bacon. Veggies. Burgers. Clean up is easy. It's fast. It's quiet. It doesn't take up too much space. Great addition to the kitchen and life, as someone who hates cooking and cooking-cleaning.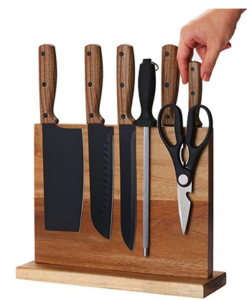 Another item I eh'ed. But it solved our what to do with the good knives problem and though it does sit on the counter, I think it looks nice.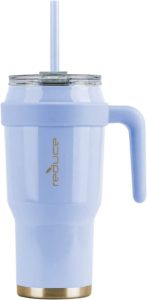 I need help drinking water. This, due to its size, cuteness, and straw, encourages me, and I'm now much better at it. I even bought two, one for water and one for my sweet tea. 😄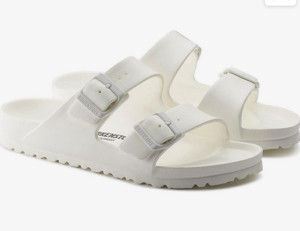 Birkenstock Arizona Unisex Shoes
These are sooooo comfortable! They're what I wear when I'm cleaning, for 3, 4, 6 hours. I'm gonna buy some non-cleaning ones too. Love all the colors.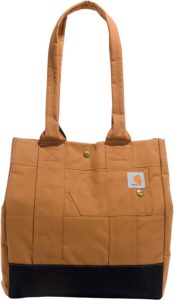 I was in need of a new on the go bag, for my computer + accessories, when local and when traveling. Thumbs up for utility, quality, and cuteness! I got the tall, skinny one; there's also a short, wide version.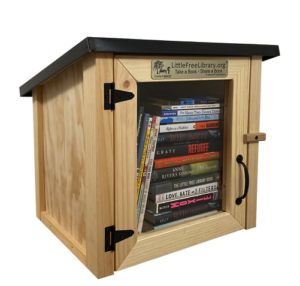 Little Free Library — A nonprofit that inspires readers, builds community, and expands book access through a global network of volunteer-led little libraries.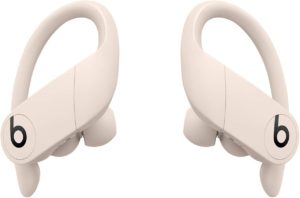 Powerbeats Pro Wireless Earphones
I'm late to the expensive earphone game, thinking I could get away with $20-$30 ones. Which are fine. Until you try an upgrade and you're like, howwww have I been living this way?!?!? I'm an idiot for waiting this long. Hearkens to the "Please buy new underwear" musing I recently mused. The sound quality is ridiculously better. As is the volume. As are phone calls. As is the fit. Once they're on, I never have to touch them until removal; this is coming from someone with ears most earbuds never seem to fit so I just thought I was doomed to a life of constant adjusting and catching them as they fall out. The only thing I don't like is that the charging box is mammoth. Definitely not pocket sized. But shruggy in this case; I'm willing to deal with it in exchange for everything else.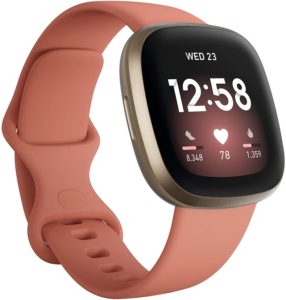 Fitbit Versa 3 Smartwatch — GPS, 24/7 Heart Rate, Alexa Built-in
I'm also late to the smartwatch game but finally took the plunge and am enjoying having a watch-watch and a step tracker. I don't allow any notifications/texts on it. That sounds horrible to me.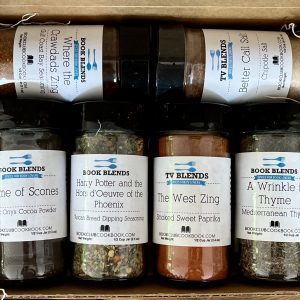 Book Blends, TV Blends, and Song Blends — Punny spices for literature, television, and music lovers
I mean…
*Are You There God? It's Me, Marjoram.
Dried and Prejudice
Girl with a Pearl Onion
The Joy Luck Rub
Lord of the Fries
Of Spice and Men
One Flew Over the Couscous Nest
One Hundred Beers of Solitude
Poppy Longstocking
The Sage of Innocence
The Salt in our Stars
I read many new books this year, I swear! Yet three of below are ones I included in last year's gift guide. 😂 They just still seem so MUST READ. And I have so many new faces in my world.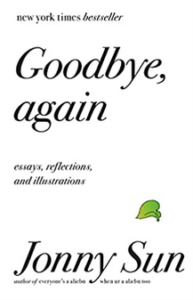 Goodbye, Again: Essays, Reflections, and Illustrations, Jonny Sun — The wonderfully original author of Everyone's a Aliebn When Ur a Aliebn Too gives us a collection of touching and hilarious personal essays, stories, poems—accompanied by his trademark illustrations—covering topics such as mental health, happiness, and what it means to belong.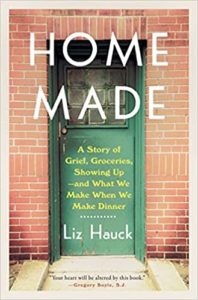 Home Made: A Story of Grief, Groceries, Showing Up–and What We Make When We Make Dinner, Liz Hauck – NEW YORK TIMES EDITORS' CHOICE • An "extraordinary" (The New York Times Book Review) tender and vivid memoir about the radical grace we discover when we consider ourselves bound together in community, and a moving account of one woman's attempt to answer the essential question Who are we to one another.
Disclaimer: my college roomy! I'm in the book! By name and by "story about our time in London"! The book was picked as the Freshman Year Experience book, given to all Boston College freshmen and Liz was the keynote speaker at their convocation.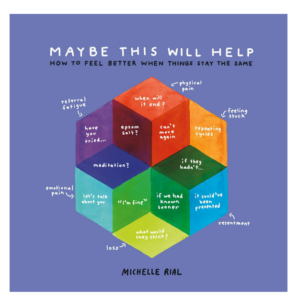 Maybe This Will Help: How to Feel Better When Things Stay the Same, Michelle Rai — A visual pep talk of charts and essays on feeling better about not feeling better.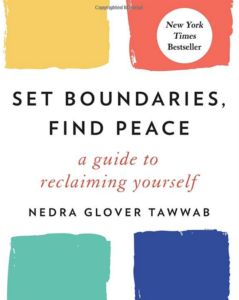 Set Boundaries, Find Peace: A Guide to Reclaiming Yourself, Nedra Glover Tawwab — End the struggle, speak up for what you need, and experience the freedom of being truly yourself.
🧀🧀🧀🧀🧀🧀🧀
If you have gift suggestions of your own, drop 'em in the comments! Even if, especially if, YOU'RE the gift.