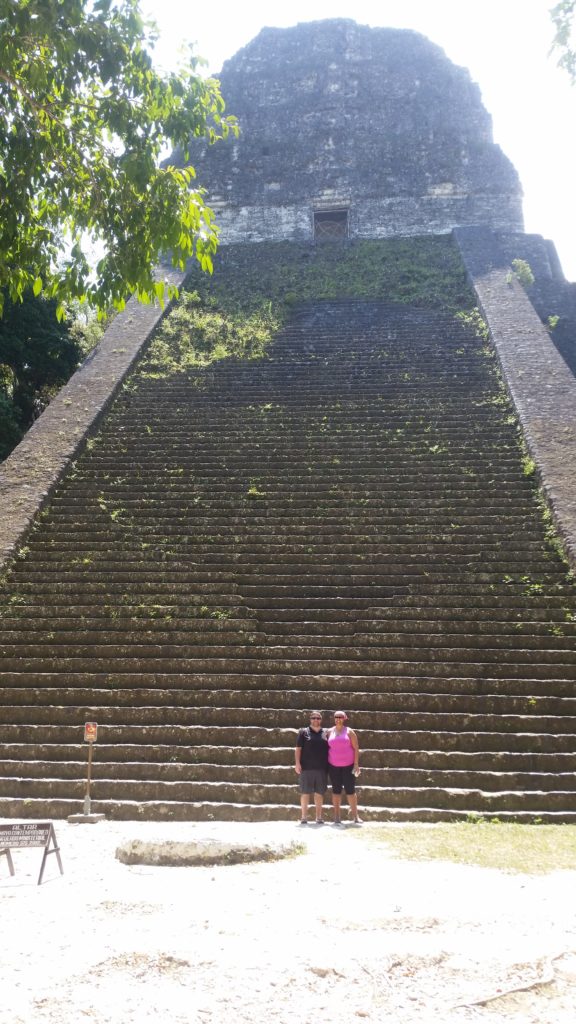 Tikal Ruins
Seems like everyone is going to Belize these days. We went in February 2017 and as folks always ask for our recommendations, here's a glance at our excursion.
Our Travel Disclaimer
We're flip-flops and jeans folks who hate shopping, would rather wander neighborhoods than museums, think riding public transit is a fun adventure, and usually choose street-cart food over Michelin restaurants. We like 2pm naps, followed by an HGTV reno show. We travel light and haven't checked bags in years. We love getting bumped (if there's substantial credit/other perks involved). We try to travel as frugally as possible whenever possible and when we access airport lounges, upgrade to business class, or stay in high-end lodging, it's usually due to travel hacking (points or the like). That said, I am willing to pay a bit more to stay in a safe, clean, "nice" place. We're no longer into couchsurfing, hostels, or sharing an Airbnb with others. Best Friend would be perfectly happy staying at a not so nice place, I need a certain level of comfort.
Our 2017 Travel
We try to do one big trip every year, flanked by lots of smaller trips.
If we don't add anymore trips, our 2017 will look like:
Jacksonville, Florida and Valdosta, Georgia
Belize
Latvia and Estonia (just Pete)
California – San Diego, San Francisco, Yosemite
Atlanta, Georgia
Wisconsin
Nashville (2x)
Palm Springs, California and the Grand Canyon
Birmingham, Alabama
Clearwater, Florida
The Bahamas
Pittsburgh, Pennsylvania
Charleston, South Carolina

Seaside Cabanas, Caye Caulker
Overall Belize Thoughts
We were deciding between Belize and Costa Rica.
We wanted:
warmth
somewhere not too far so we weren't spending all our time in transit
somewhere we hadn't been before
somewhere Southwest flew so we could use our 2 for 1 pass (aka The Companion Pass; see how much we've saved using one)
We chose Belize over Costa Rica because we had heard Costa Rica is better if you're interested in deep jungle dives and zip-lining type of activities. While we wanted a combination of lazy beach'ness and activity, we weren't looking for extreme adventures. Belize is also "easy" as almost everyone speaks English, no time zone change or jet lag, they take American dollars, and it's simple 2 to 1 math that even I could do if you end up needing to translate/exchange Belizean money.
Costa Rica is still on the list, just for another time.
If we were to change anything, it'd probably be to just do a day trip to San Pedro and lodge on Caye Caulker the entire island time. We're glad we went to San Pedro but enjoyed the relaxed, quiet nature of Caye Caulker much more.
Other than that, no changes! Amazing amazing trip. We can see why so many Americans go down to visit and end up staying.
Note: we're not scuba people but Belize scuba'ing is supposed to be wondrous so definitely add that to the itinerary if you're into that type of thing. We did a day snorkel trip, where I stayed on the boat the entire time (I hate fish) and still had a blast.
Overall Belize Tips
If you're staying not within walking distance of a tour company, ask them to pick you up instead of springing for a cab; if you're in a reasonable distance, they'll usually happily oblige
If your Airbnb host sets you up with a recommendation and something comes up, get in touch with the host; they'll often help you sort it out (e.g. our shuttle got lost so was late picking us up; our Airbnb hosts called them to figure out the issue)
Be on the lookout for free purified water sources
Bring water to your meals; they often only serve bottled water which you have to pay for
In general, internet/wifi is slow and unreliable
TMobile's international coverage isn't perfect, but it let us check email and use maps pretty much whenever we wanted
If you find a driver you like, get his number and have places, e.g. restaurants, call him for you (or Whats App him)
We just drove through Belize City and caught planes/boats there but that was enough for us — pollution, crowds, crime was my general impression, from personal experience and people's stories
We heard of people staying on the islands and doing a day trip via small plane to Tikal. Very glad we didn't do that. Too much to pack into a day. Feel it was a wise decision to make San Ignacio our home base for that part of the trip.
Also glad we did our trip in the order we did, with our adventures first and relaxed beach time second.
A friend, the one with a mom who has an Airbnb on San Pedro noted below, has a travel blog and wrote this post on Belize

Tiki Maya, San Pedro
Our Trip in Chronological Order
San Ignacio
Arrive Belize City Friday PM
Two hour ride via Belize Shuttles (private car) to San Ignacio — you can also take a public bus or a shared van but as it was a long ride and we got in late, we decided to splurge
Lodging: Airbnb (if you haven't used Airbnb before, use this link to sign up first and get a credit)

About a 20 minute walk/5 minute drive to town
The hosts will set you up with their driver Gustavo who was wonderful

They can also handle setting up Belize Shuttles reservations

Safe and clean, a bit rustic
Some won't like being so far outside of town/unable to quickly walk to places but we didn't mind though it did impact how often we went out
Get your driver to take you to the supermarket so you can stock up on water and snacks
Saturday —
Xunantunich: easy to get to ruins; if you go to Tikal or any of the bigger ruins, do these first so that you'll be impressed — they're not impressive if you do it the other way around
San Ignacio Market: wander around the outdoor market to get a local flavor; cheap and yummy street food; only runs certain days so make sure to check when
Sunday —
Tikal Ruins in Guatemala via Mayawalk Tours (Reggie was our guide and highly recommended)

Long ride and had to deal with a border crossing but worth it, enjoyable to see the countryside (Mayawalk dealt with the officials at the crossing)
Pricey but worth it
$290 for the two of us + tip
Monday —
ATM Cave Tour via Mayawalk Tours (Hugh was our guide and highly recommended)

Pricey but worth it
$190 for the two of us + tip
I was very nervous to do this and almost didn't as I hate heights, fish, dark caves, and anywhere that's claustrophobic — that said, I'm SO glad I did this. I definitely had a few moments of fear but the guide was wonderful and the moments are fleeting.
Tuesday —
Two hour ride via Belize Shuttles (private car) back to Belize City
Water taxi to Caye Caulker

Belize Water Taxi which we used to get from Belize City to the islands is 2x as pricey as Ocean Ferry but more comfy
Eateries we'd recommend:
Eateries we wouldn't recommend:
Hode's Place — a lot of locals recommend it thinking it's a place tourists will like; it's touristy for sure but the food isn't great, it's a scene, and you can get a lot cheaper and better food in town
Mayawalks may give you a discount if you do multiple tours with them. We got a $40 discount for doing two trips with them. Only use cabs with a green license plate and taxi logo on door.
Caye Caulker
Lodging: Seaside Cabanas — lodging splurge of the trip both in where we stayed and in room, choosing one of the cabanas that had a private rooftop deck and hot tub (Rooms 1-4)
Wednesday —
Raggamuffin Tour day cruise to Hol Chan Marine Reserve
Thursday —
Rode bikes around island
Explored shops
Hung at hotel
Friday —
water taxi to San Pedro (Ambergris)
Eateries we'd recommend:
Caribbean Colors Arts Cafe
Sit 'n Sip
Lizard Lounge
Ana's/Aladdins
Eateries we wouldn't recommend:
Get ice cream, so yummy! Various establishments.
We didn't get a chance to walk the dogs at the local animal shelter but it was on the list; we did this in Maui on our honeymoon and had a blast (and felt good doing something good).
Ask about where to put your toilet paper (toilet or trash). They have plumbing issues and we were asked to put it in the trash at our hotel.
San Pedro
Lodging: Caribbean Villas — eh. I'd find somewhere else to stay. It was fine. Definitely safe but nothing to write home about. If I was rich,I'd stay at Victoria House. A friend's mom has an Airbnb.
Saturday —
explored the island (I'd suggest renting a golf cart for the full experience of the island. We rented one from our hotel, relatively reasonable day rate)
Sunday —
water taxi to Belize City, fly home
Eateries we'd recommend:

Leaving the islands
Other People's Belize Thoughts
Friend #1
Caye Caulker is where I stayed and I LOVED it. I stayed here:
https://www.airbnb.com/rooms/5940035
. it was lovely and came with bikes but when I go back, i think I'd stay on one of the properties right off the water. I wanted to be tucked away on my last trip though, so this place was perfect. I spent time in Belize City and San Pedro, and Caye Caulker was by far my favorite. No cars, only bikes and a nice balance of chill plus activity. Belize City is reminiscent of most Caribbean city limits and was just a little too congested and polluted for my taste – and San Pedro was too. SP wasn't bad – I met a couple who was staying there from FL and they loved it, it was just a bit more touristy than I like. It was cool to visit/hang for a day but i'm glad Caye Caulker was my home base.
Friend #2
I looked at Yuma's House in Caye Caulker but we ended up staying at Victoria House while on Ambergris Caye and Blancaneaux Lodge while we were in the jungle area. We stayed in one of the beach huts at Victoria House and loved it. The food was a little overpriced at their restaurant, but I think that's typical for a resort like that. I HIGHLY recommend Blancaneaux. It's amazing but a pain to get to on an unpaved road.
Potpourri
go do Raggamuffin Tours. Fantastic, and eco friendly! It's a sailboat instead of a motor boat. Most amazing day trip ever.
I did a scenic flight over the Blue Hole Reef and it was incredible! Expensive (I think it was US$200) but I loved it and I definitely recommend it if you can afford it.
Sophie's guesthouse in Caye Caulker, Chef Juan has the best food!!! Takes 3 day sail down the coast on Raggamuffin tours and then hit the jungle. San Ignacio, ATM cave, Xunantunich and Cahal Pech and go over to Guatamala to Tikal:)
We stayed in San Ignacio when we did the day trip to Tikal. I've heard of people making the trip from the cayes but it makes for a really long day. On Caye Caulker we stayed at Barefoot Beach Belize. It was super clean and comfy. We had an upstairs room overlooking the ocean with a hammock.
We booked a driver to pick us up at the airport in Belize City, take us cave tubing and then dropped us off in San Ignacio. We booked the Tikal trip from a tour operator in San Ignacio but we were the only people on it. We brought cash with us.
Ref Tikal – stay in Flores, there are plenty of nice places. I'm usually one for DIY but on this occasion I booked a tour…..what you will pay for entrance/bus/taxi it works out to about the same. For Guatemala if you have time visit Chemuc Champey….it's stunning and well worth the trip. The journey there is interesting in itself as it right in the jungle.
I did this trip last summer! Make sure you do the ATM cave while you're in Belize. It's AMAZING. Definitely stay overnight in/near Tikal. I loved walking around the first day, having time to see it at sunset, and then doing the early sunrise tour the next morning as the jungle wakes up. Wonderful. I showed up in San Ignacio, Belize and booked a ride on a shuttle, then booked my guide through the hotel where I stayed in Tikal (Jaguar Inn; totally serviceable and as close as you can get). If you go the piecemeal route, try to book transit back to San Ignacio ahead of time. I thought I'd be able to arrange it from Tikal, and it didn't go so well. (I was going from Tikal all the way across Belize and to the cayes, and the transport I had arranged in Guatemala cancelled after the time they were supposed to pick me up. I ended up taking a local shuttle that picked me up off a highway, a speeding taxi, a chicken bus, another speeding taxi, and literally jumping onto the last water taxi of the night as it left. So plan ahead if you're going from Tikal back to Belize.) For the islands, I was also partial to Caye Caulker. Lovely and relaxed with a great Caribbean vibe. I did not like San Pedro on Caye Ambergris. As a woman traveling alone, I felt more uncomfortable there than pretty much anywhere else I've traveled. Not just catcalling, but lots of touching and grabbing from guys on the street.
I really enjoyed staying at Caves Branch in the jungle. It was the pricey part of the stay, but great people and fun to stay in the jungle for a couple nights. They arranged my ATM tour and also a tour to Xunantunich, which was good but probably skippable if you're going to Tikal unless you're a Maya buff.
We used Pacz Tours when we were staying in San Ignacio. Used them for our ATM tour and loved the service and the people, so ended up booking other trips thorough them too, including a Tikal trip. We did it as a day trip due to time constraints and I thought it was very doable, didn't feel like we missed out by not staying overnight there. For snorkeling on caye caulker we used Raggamuffin tours based on recommendation from a friend and it was AMAZING.
Guatemala was definitely my favorite of the 2. Go to Tikal, but do it from Flores so that you can do it as a sunrise or sunset tour. (I would recommend sunrise) you have the park all to yourself and it's AMAZING also look into doing a tour of Yaxhal also amazing. Semuc Champey was also amazing and I highly recommend it. Lake Attilan is beautiful and relaxing. If you want a little bit of a European flare spend the day in Antigua. Belize also has some amazing ruins of their own and the snorkeling is awesome!
Make sure you go snorkel in Belize Barrier Reef! It's the worlds 2nd largest natural reef, after The Great Barrier Reef in Australia. It is absolutely amazing. Like Finding Nemo in real life. Also try to go to Blue China, if you want to scuba dive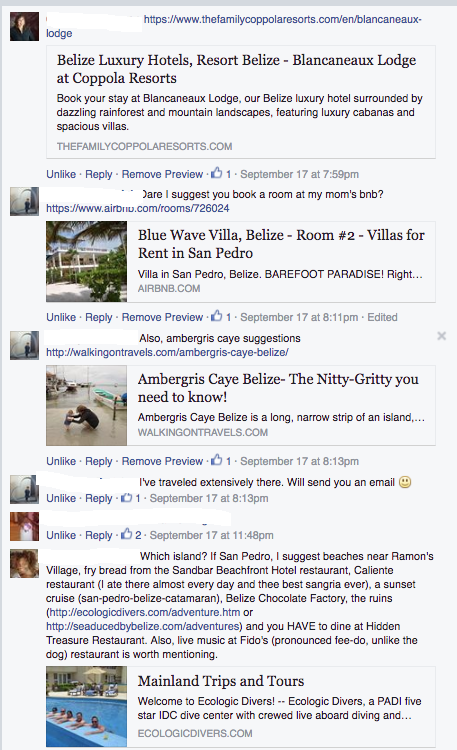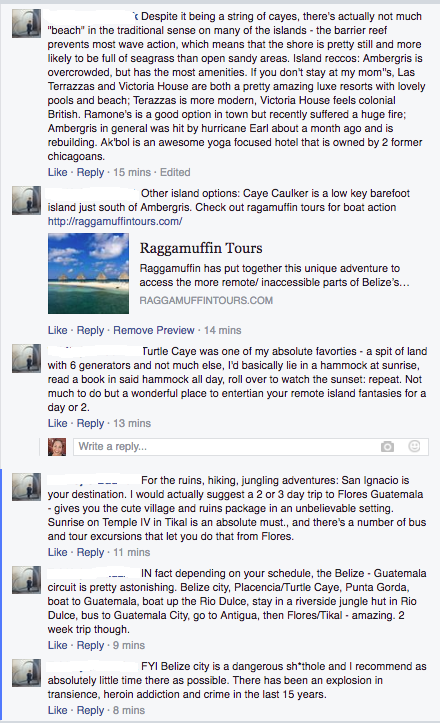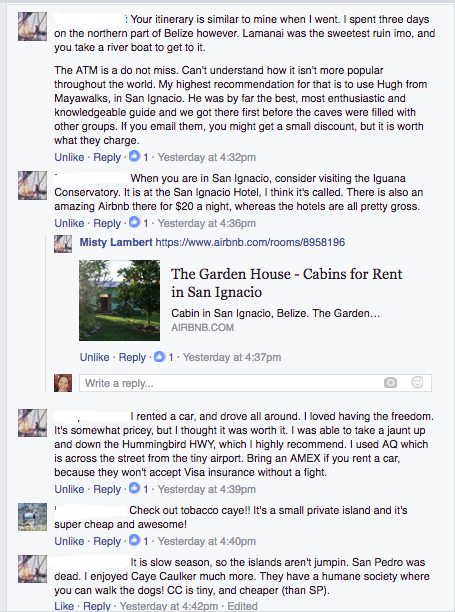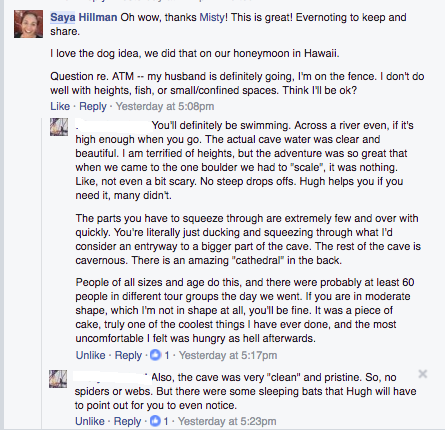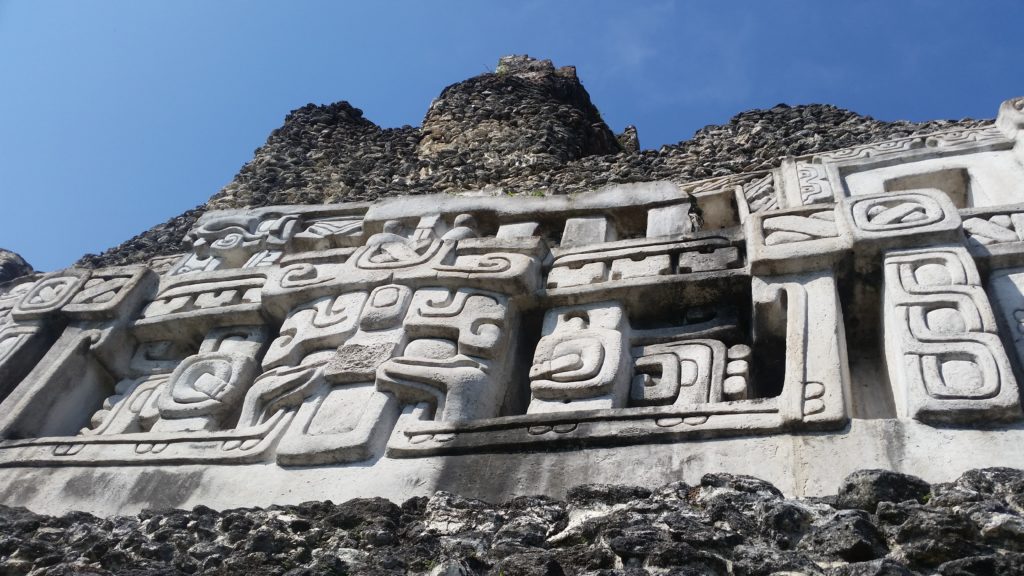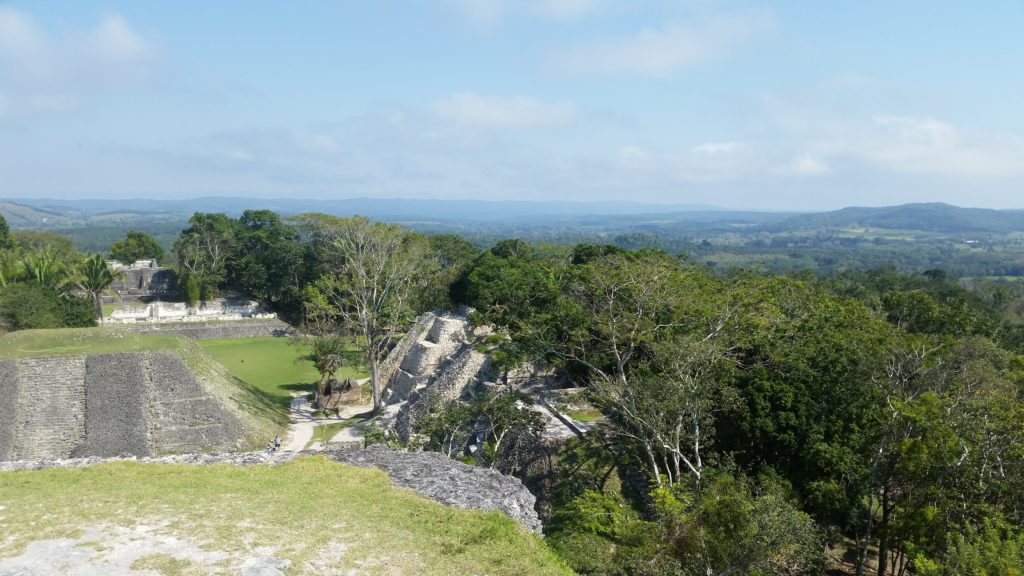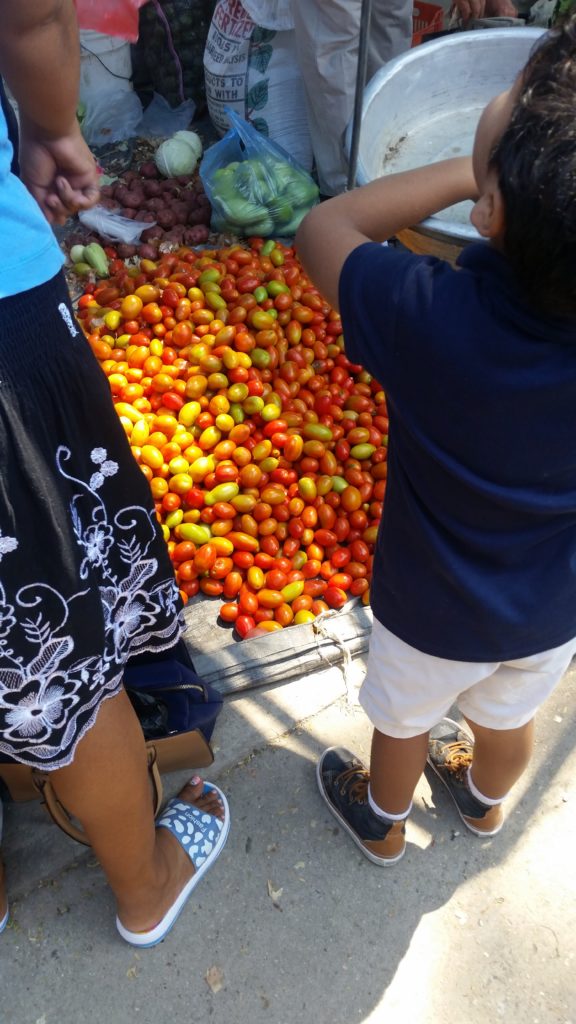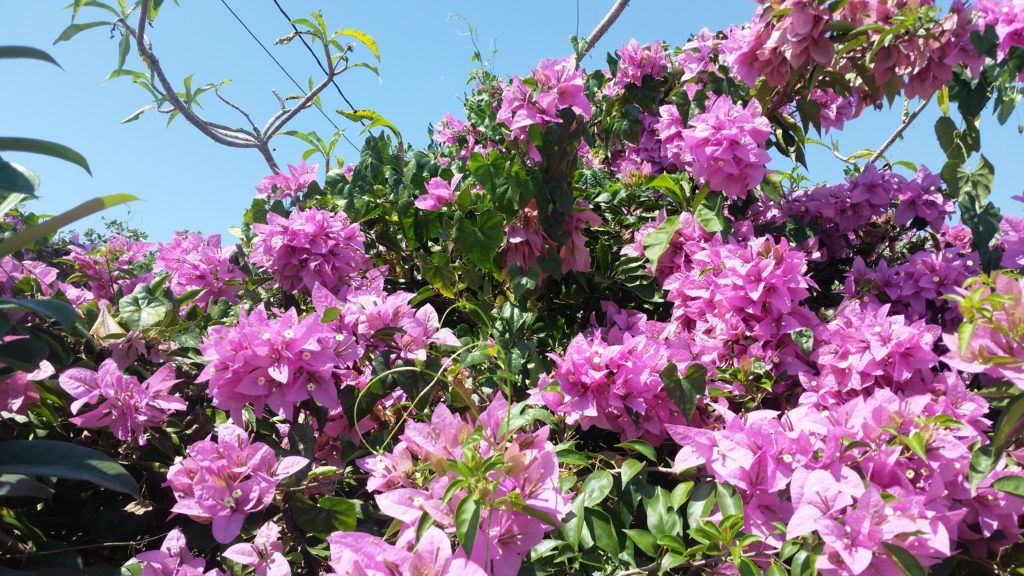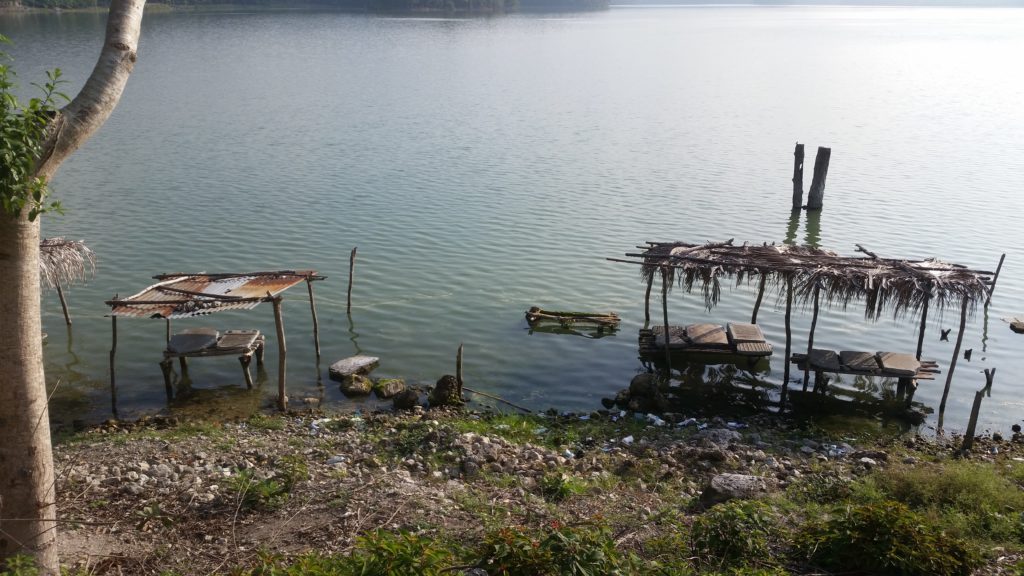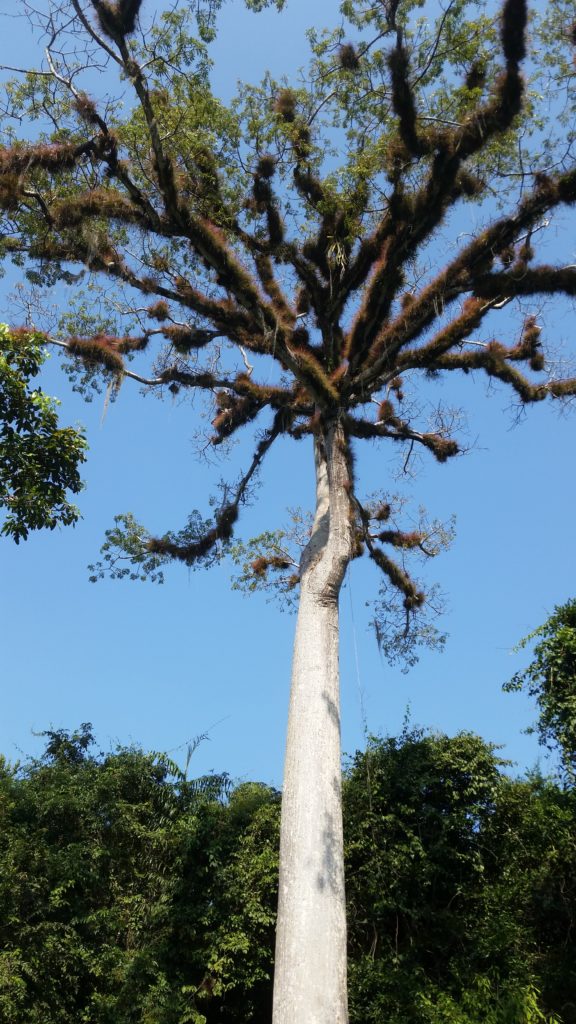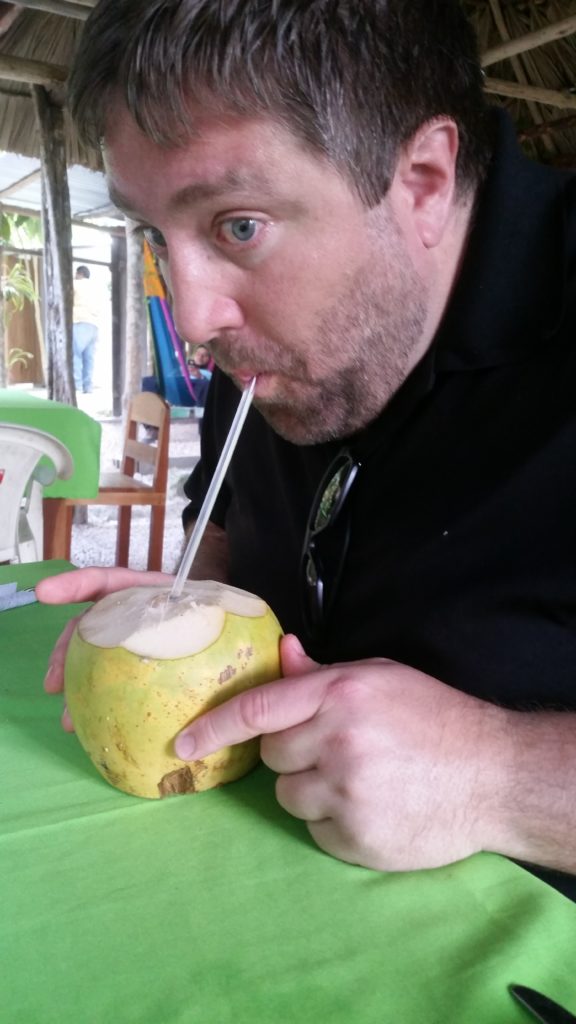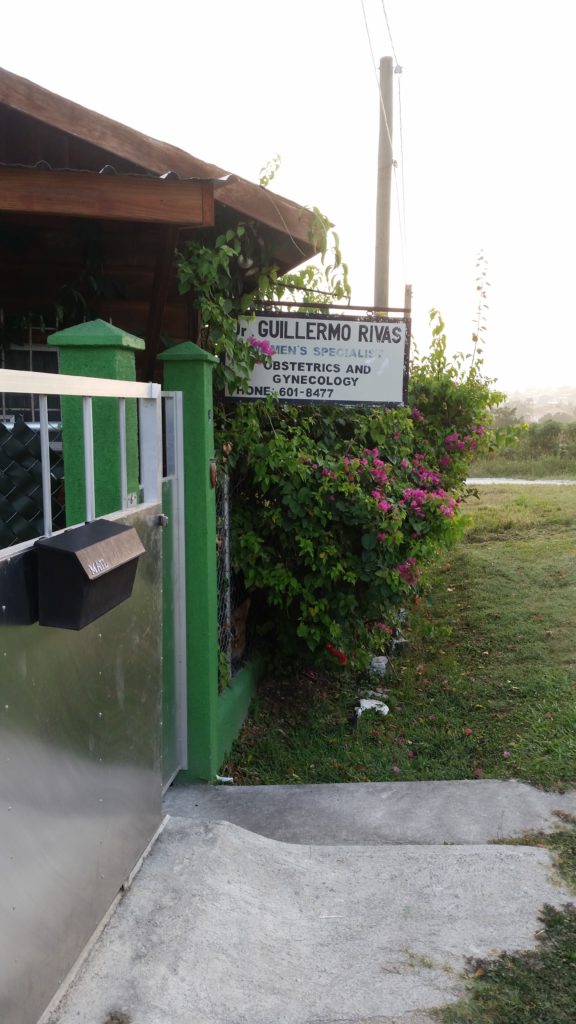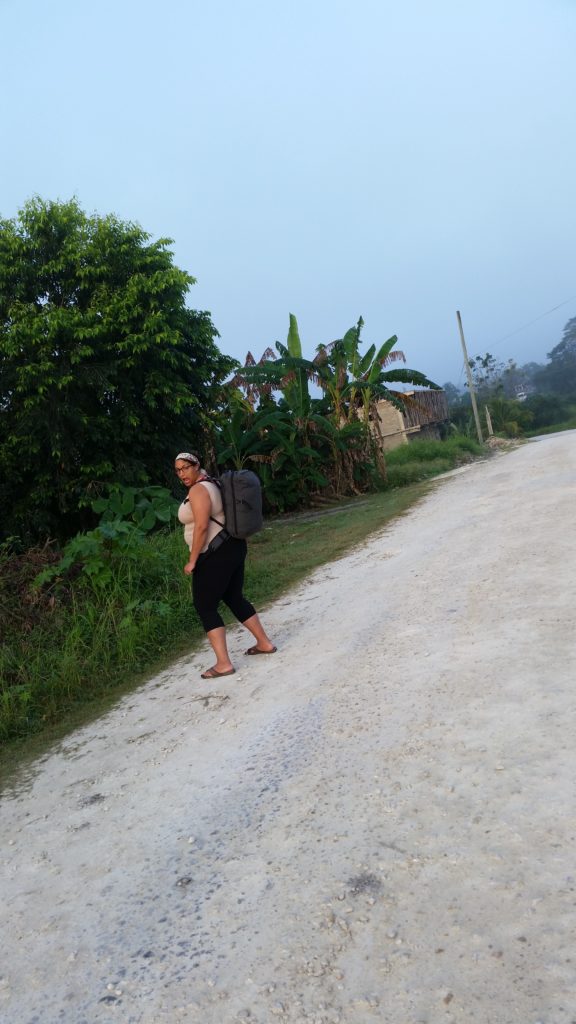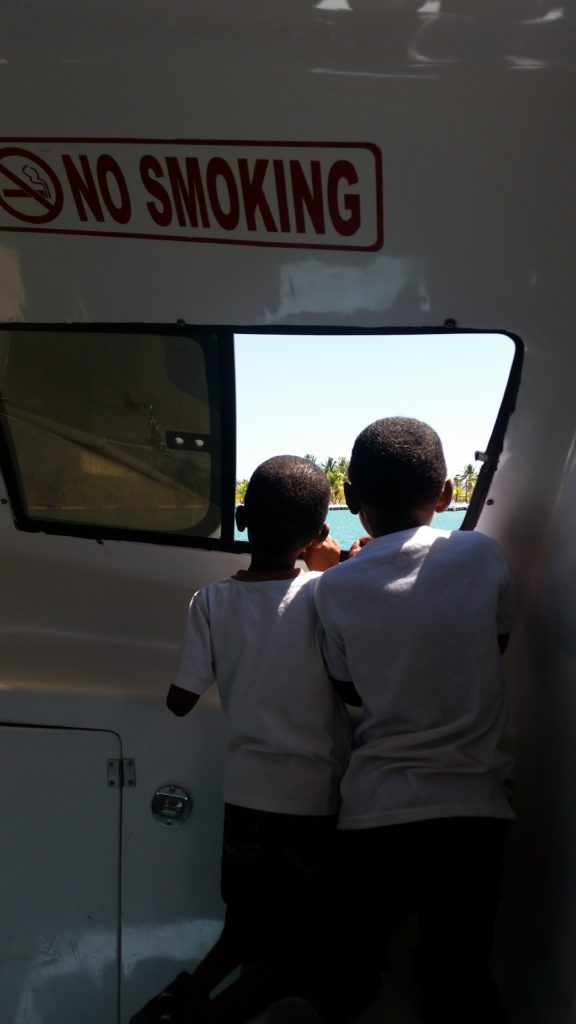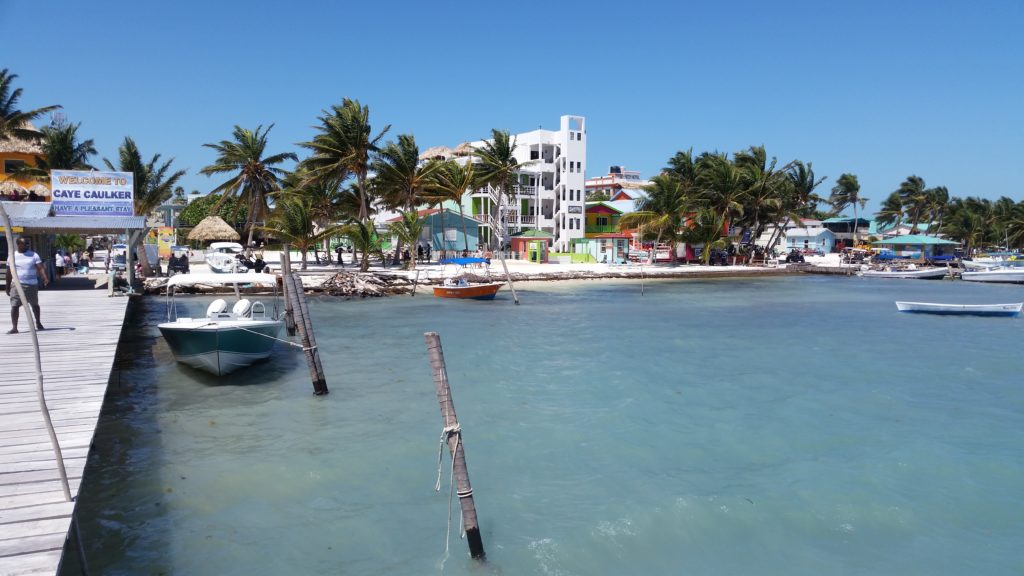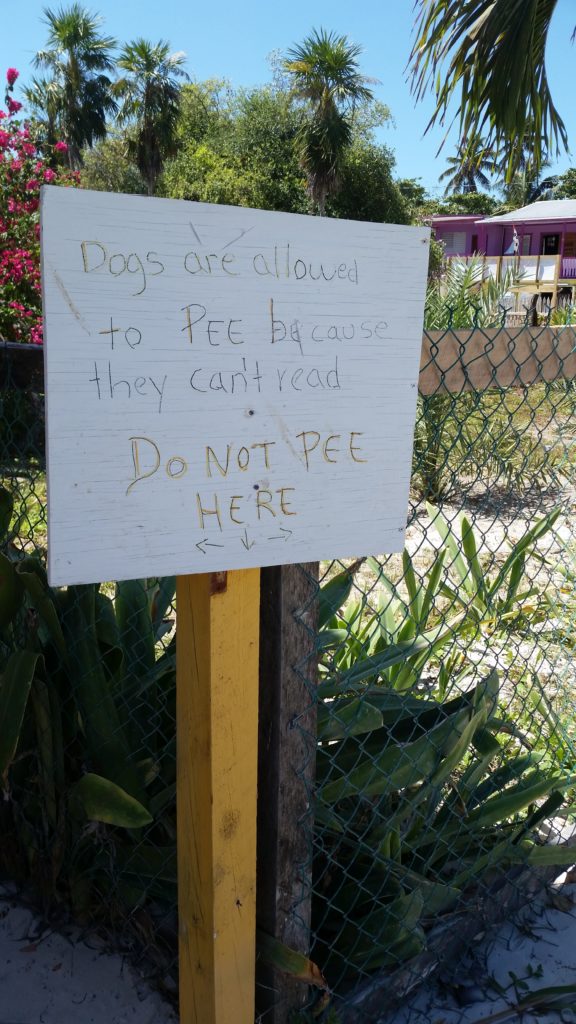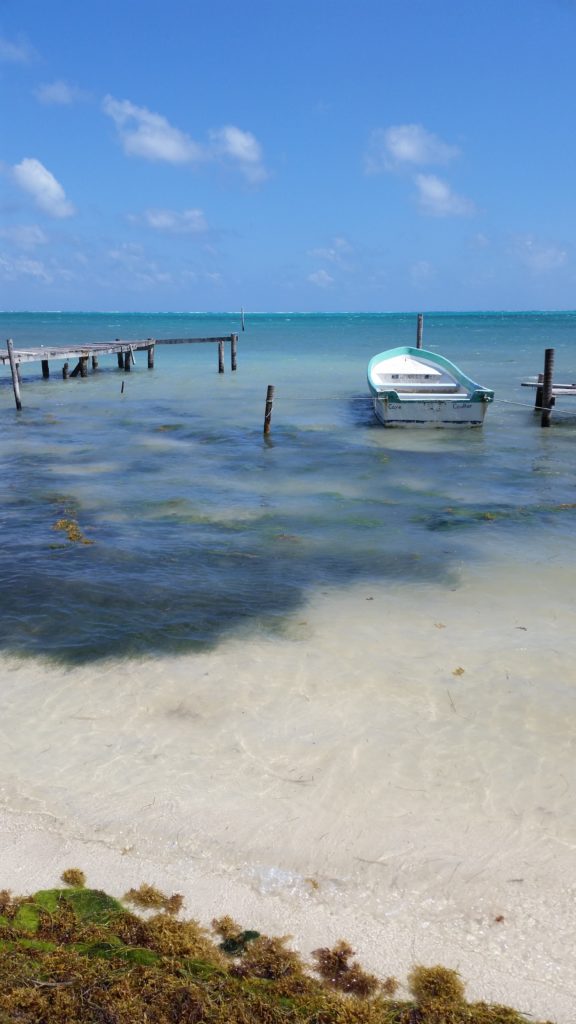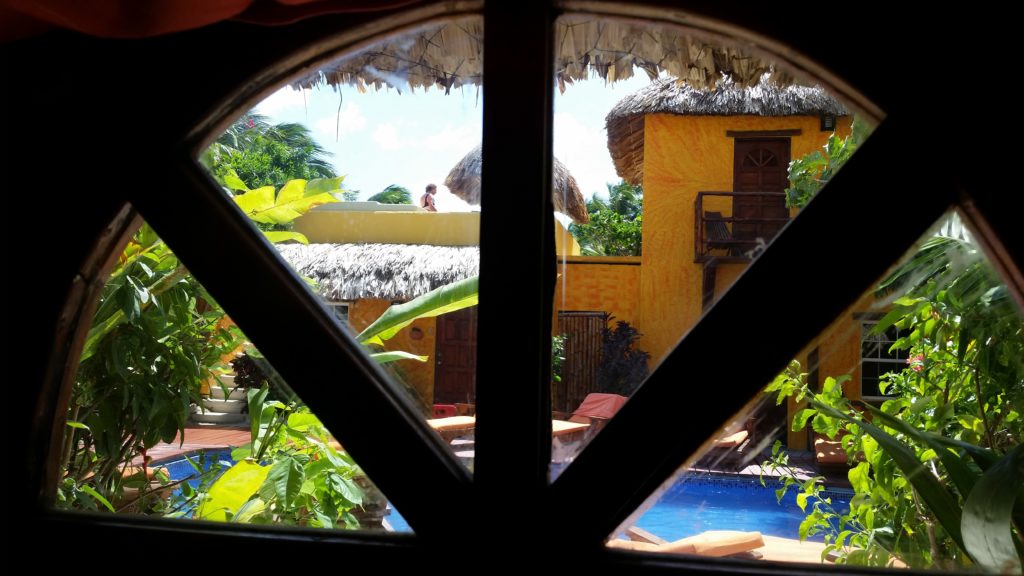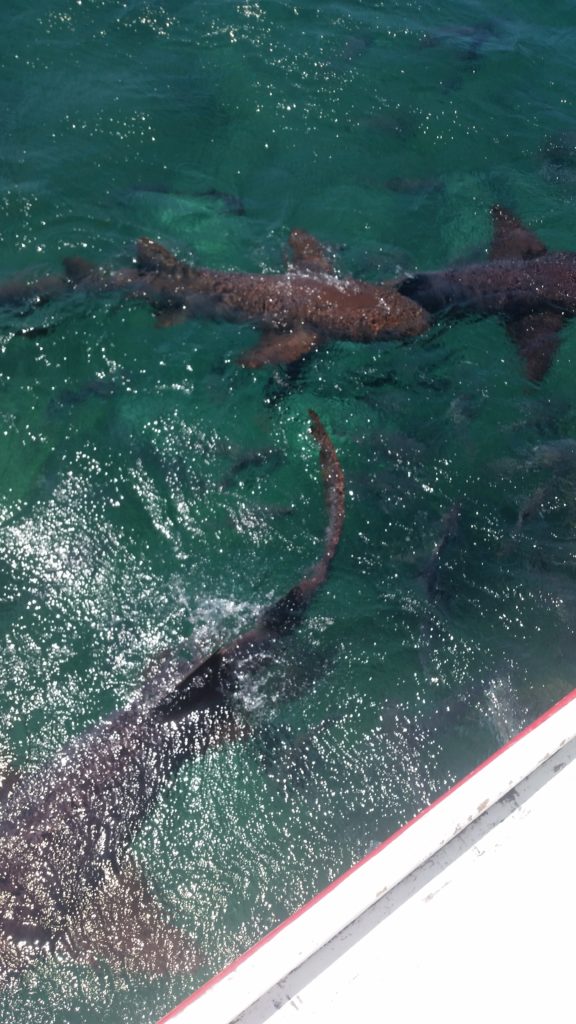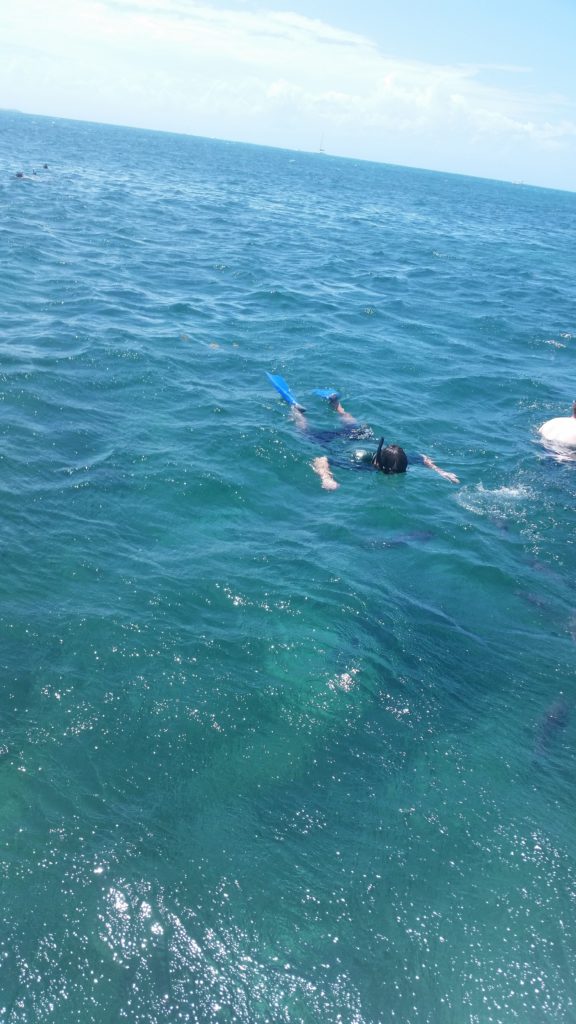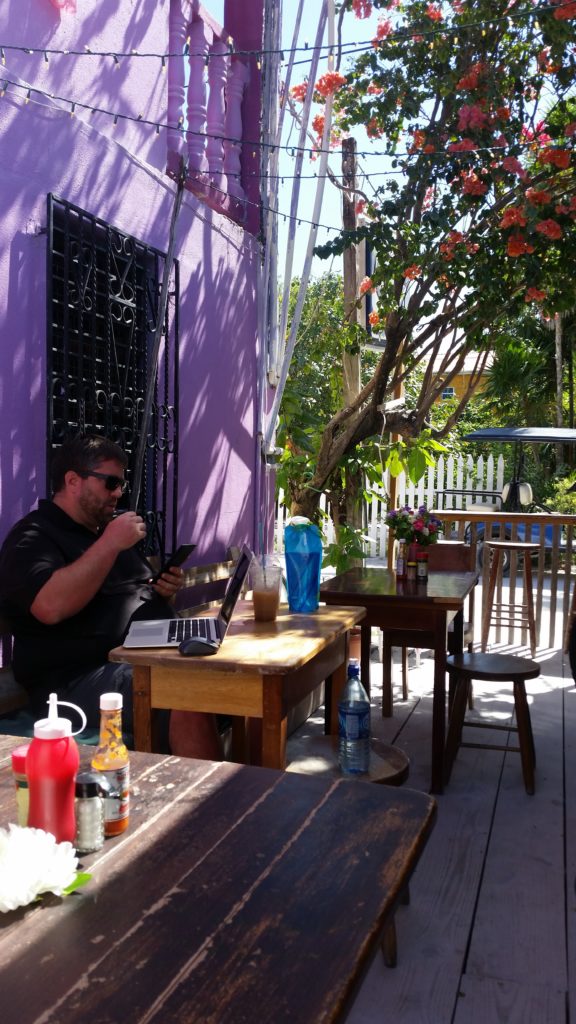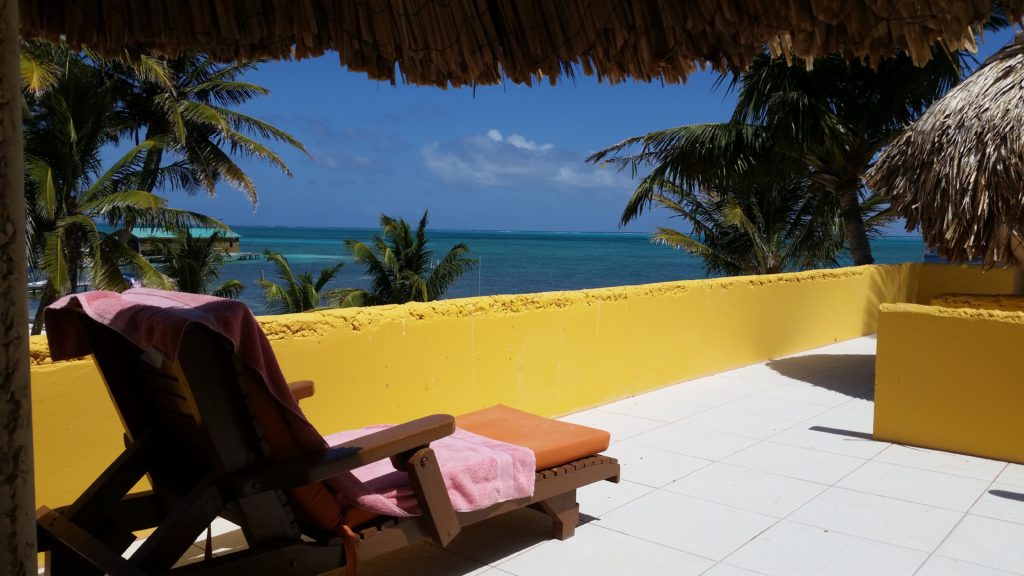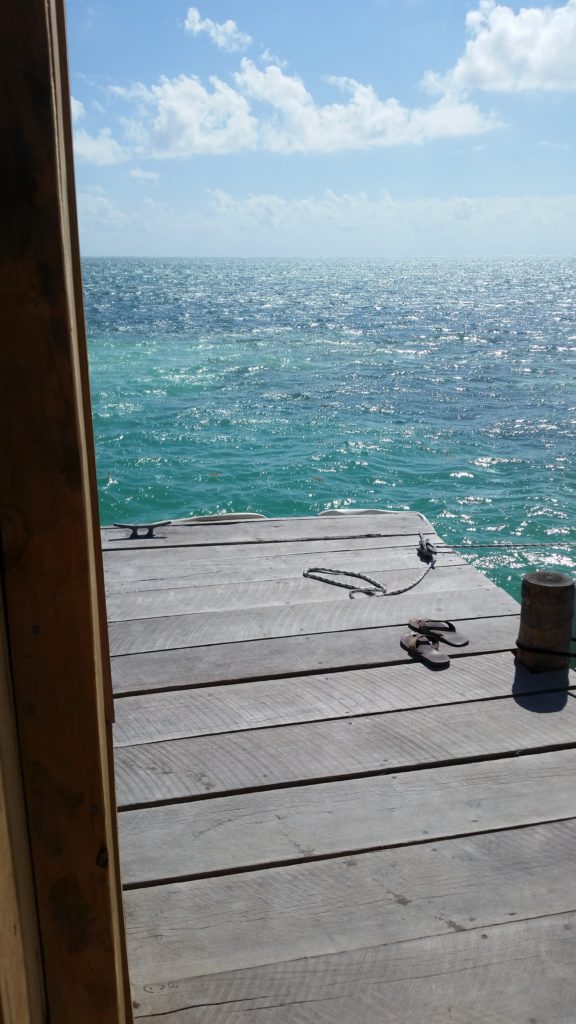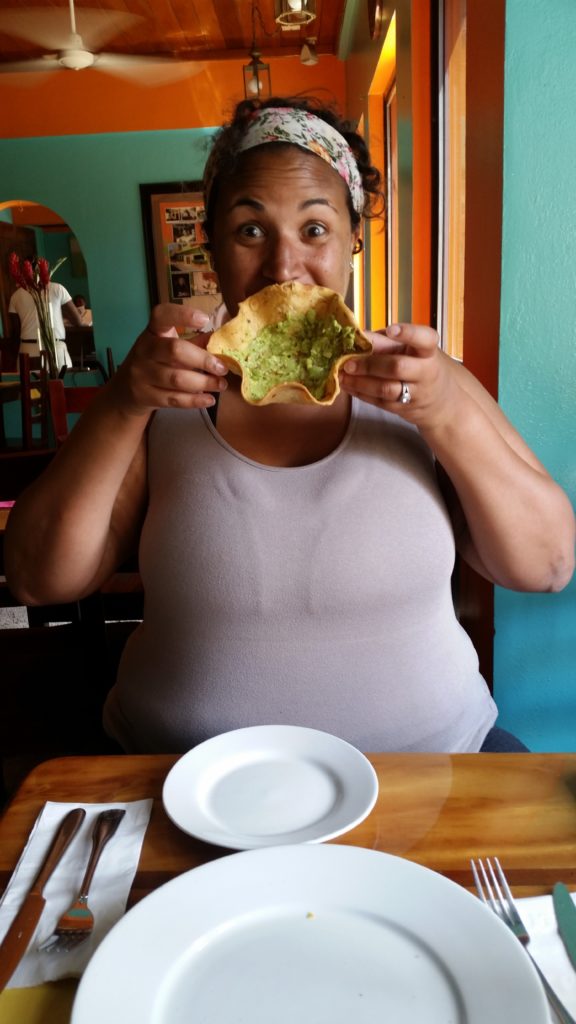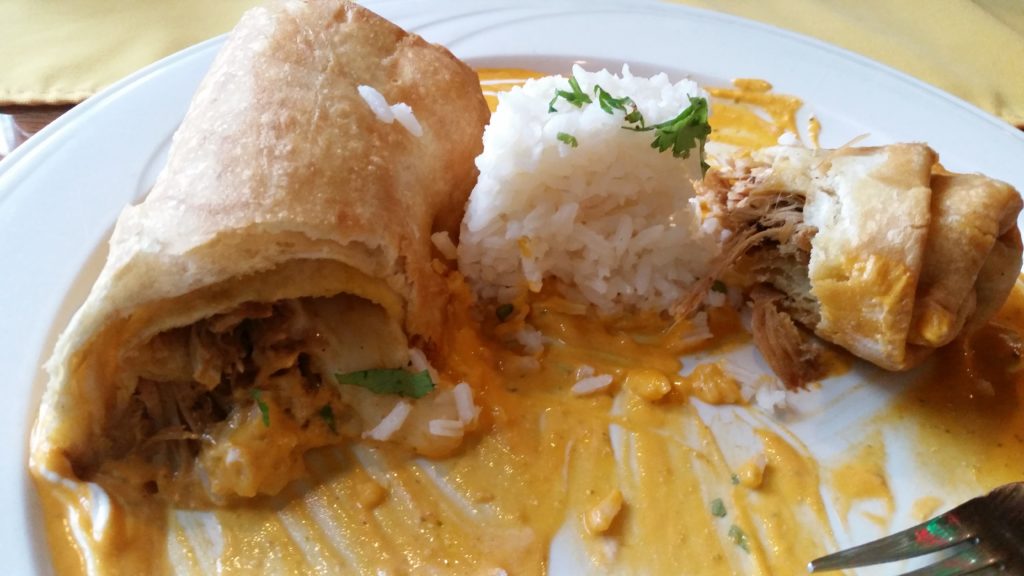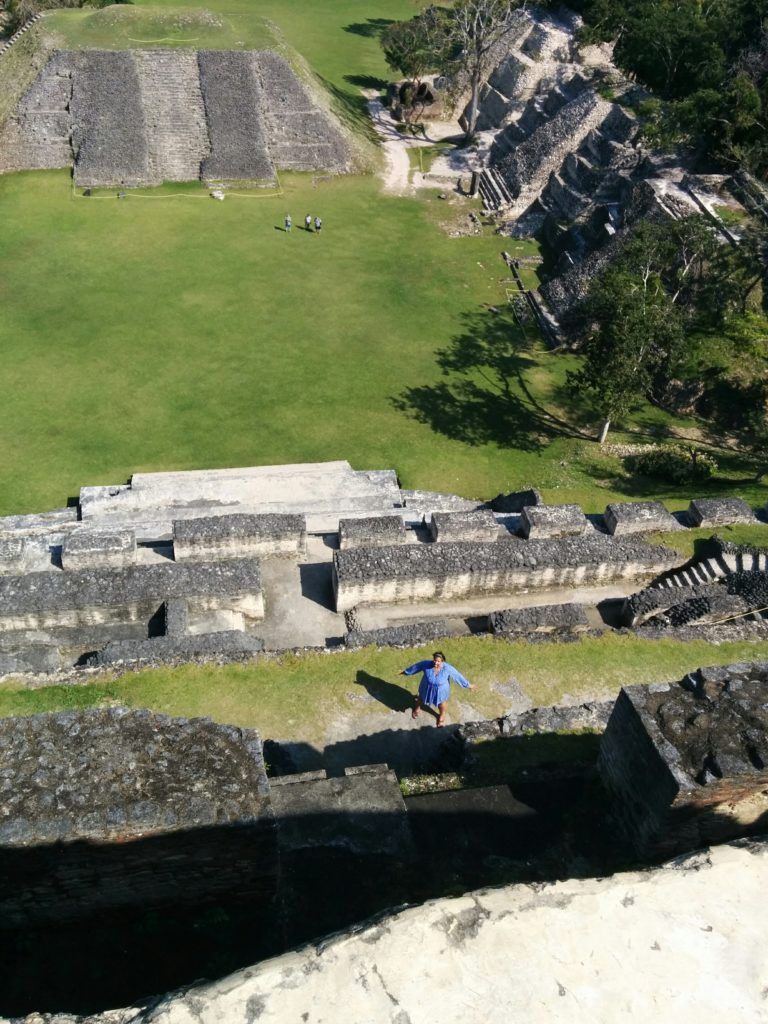 Got any recommendations of your own? Share in the comments!
We offer various travel webinars. If you'd like to learn when the next one is offered, you can: