PARTY OF ONE: Why your password should be Iwilltr@velso1o
This is a Guest Post by Stacy Armistead. I got to know her over the years via her participation in the inaugural a capella Fear Experiment℠ group, as an Idea Potluck Dish, and consistent Cheese-It participant in online and offline communities. One thing she no longer is is a Chicagoan.
Boo. Yay. I'm always sad to lose lovely folks yet always excited for them and their new journeys. She was one of the Mass Exodus people I included in my Why is everyone leaving me/Chicago?!?! post that garnered a Trib story and a WBEZ interview.
I've always been fascinated by people taking huge (scary) leaps and by what people will and won't do by themselves, and all the intricacies involved in being a Party of One. This came to a head recently when I came up with the idea to last-minute head off to Mexico by myself. Now that I've returned (blog post on the trip coming), I am even more obsessed leaps, travel, and solo'ness. So I thought Stacy's story was perfect to highlight, as it combines all of that goodness!
One of my favorite anecdotes I've heard from her since she leapt is that she joined a random Facebook group, "Armisteads of the World", which, yep you guessed it, is comprised of people with the last name Armistead. Through said group, Stacy ended up staying with a fellow Armistead in Australia. Oh internet, sometimes you slay me with your random loveliness…
And Stacy, you slay me with your willingness to take part in random loveliness.
You can find Stacy in the blogosphere and on Skype at stacyarmistead. Check out her lovely offer to help YOU leap at the end of her post! And gosh darn it, take her up on it.
---
Don't wait for the universe to slap you in the face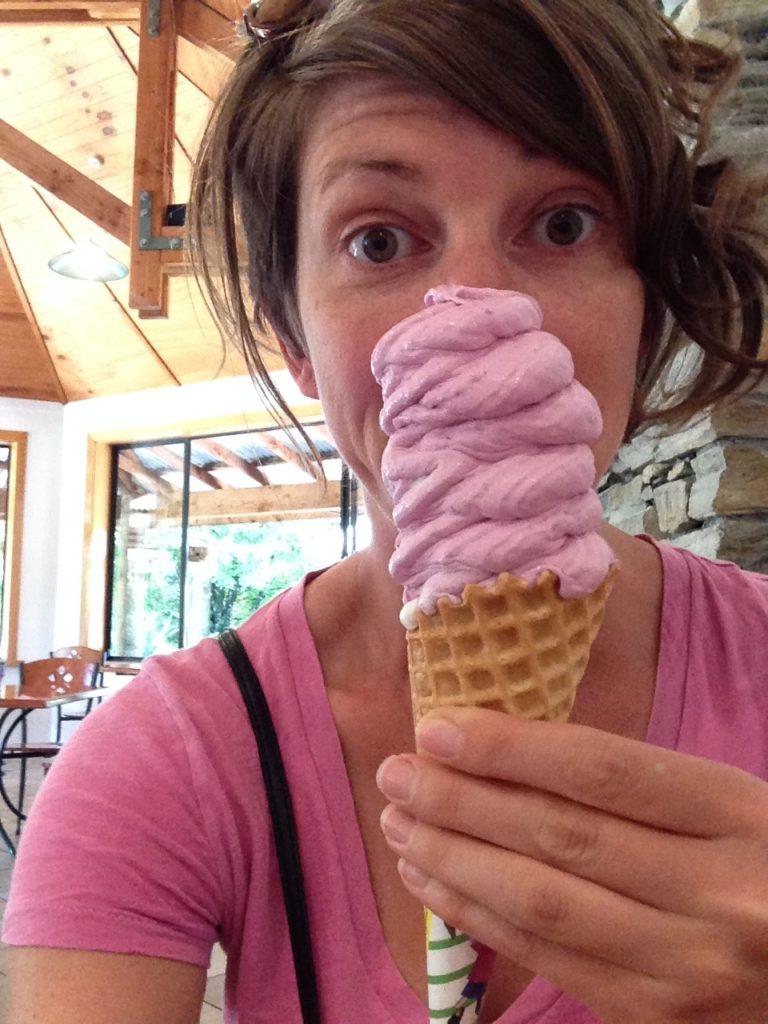 For many years, until I obtained my first passport at age twenty-nine, I had recurring dreams that I was finally traveling abroad. However each time I arrived at the airport I had no passport and therefore couldn't embark on what was destined to be the most exciting adventure of my life. Within these dreams I felt extreme anxiety and disappointment, so I was grateful when I finally received my passport five years ago the dreams stopped.
Through these dreams, the universe was foreshadowing how important of a role travel would play in my life—only I didn't know it yet.
The first trip I took with that passport was nearly five years ago when I finally had enough money and vacation time to say "yes" to a trip to with my best friend. Though it was a fast-paced and relatively short trip at two and half weeks in Sydney, Vietnam, Cambodia and Thailand, it was just long enough that for the first time I was able to check out of the "real world" and check into myself. When our whirlwind of planned tourist activities came to a close, it felt like a treat to simply watch the ocean waves roll in on the beach. While lazing at the shore, my mind was suddenly still enough that I heard my inner voice speak to me: "You love yoga, you're so passionate about it, you want to share it with others, so gah, sign up for a yoga teacher training already! What are you waiting for?!"
The decision seemed to simple and obvious in this moment. I thought, "why have I not pulled the trigger before? Why have I overthought it so much?" I didn't have the answers, but I didn't let that stop me. When I returned to Chicago, I signed up for a yoga teacher training program.
Three years later I was in deep conversations about life with a lovely friend-of-a-friend I had just met that afternoon. She shared experiences from her solo travels to New Zealand, including how it helped her learn to trust herself and listen to her gut. I thought, "oh man, I need this. I mean, I like the idea of traveling for the sake of seeing the world, but I want to learn how to listen to my gut, and what better way to learn than through solo travel." Only it was easier said than done.
It was scary. It was overwhelming. It required planning, money and probably quitting my job. And what would I do with my lease? My possessions? Because it was easier, I quickly tabled the idea with no real plan of when to revisit it. Here, the universe had purposely brought someone into my life to plant the seed, but instead of sowing it, I pushed it away to a dark corner. Thankfully the universe had a plan to lead me back to it.
A year later, my good friend and roommate of five years shared that she wanted to move to a neighborhood further north, perhaps around Lakeview and Wrigleyville. At the time I was a perfectly content Blue Liner, having lived the past two years in Bucktown and Wicker Park, and I didn't want to change that. I decided it was time for us to part ways, and used the experience as an opportunity to challenge myself to lower my standard of living to save money. I gave myself a budget of $600 to find a new place, but serendipitously found a room I loved in a 3 bed/1 bath flat at $466, earning me an annual savings of $5,000-$6,000. Not too shabby.
Six months after living there, and precisely one year ago, suddenly everything was going wrong in my life. Or at least that's how I saw it at the time. I kept asking the universe, "really, did you really have to throw all this shit on me at once?" It took me little time to realize the universe was working its magic, removing any barriers I had to signing up for that solo travel trip—barriers like:
I can't, I'm in a relationship.
I can't, I'm in a lease.
I can't, I'm not confident I can find work later if I quit my job now.
Within a month's time: my once-solid six-month relationship ended, I was suddenly at risk of losing my job due to our client shopping out other agencies, I was stood up for my fourth round interview for a remote job that would have allowed me to live anywhere which sounded so dreamy since Chicago was having the worst winter on record, the heating at the two places I spent the most time—my office and home—wasn't working properly, and I found myself skipping the things that brought me pure joy in attempt to avoid the cold as much as possible.
My tipping point was the day the recruiter delivered news that they went with another candidate. I bawled and thought, "this job was my ticket out of misery!! Wait, what did I just say to myself? This job was my ticket out of misery. Hold on. Did I just use the word misery? Yes I did. That's a strong word. I think I'm not happy in Chicago. Clearly I'm not happy here. I've thought about leaving before, but it's never been clearer—it's time. But I don't need no damn ticket—I'm in control of leaving whenever I want."
And with that revelation, I saw that the universe had so perfectly lined up everything that needed to happen for me to take a solo trip. Even though the decision was obvious, it was still scary to commit to it. I knew I would just have to take the leap.
Within a couple days I made the trip official by sharing with friends and family my plans to pack up my stuff at the end of summer when my lease ended, quit my job, move my possessions home, travel the world, then find a new city and job when I returned.
When an idea like solo travel excites and scares you at the same time, it's easy to let excuses get in the way instead of making the leap. I feel incredibly lucky that the universe essentially slapped me in the face, and that I finally listened. But my story is unique, as is the story of every other traveler I met. If you expect that the same thing will happen to you—that everything will serendipitously line up for your solo adventure—you will likely miss the chance of a lifetime. A chance that will open you up to new ways of thinking, a chance to learn about yourself, a chance to both stimulate and still your mind, a chance to give the universe space to mold and guide you.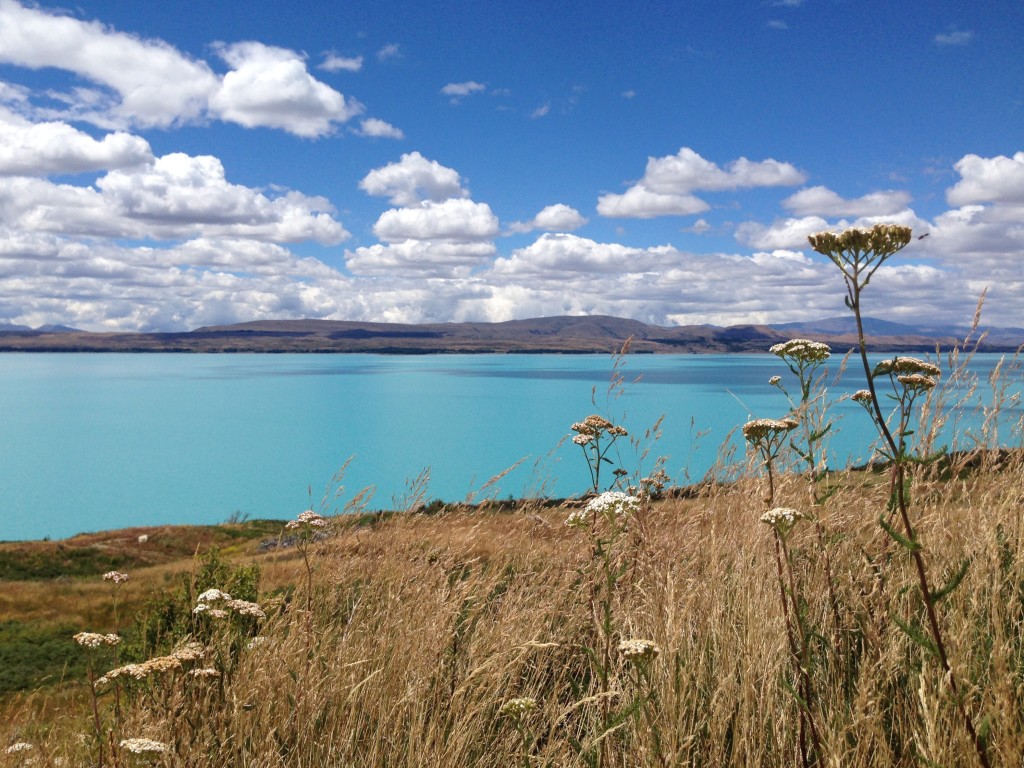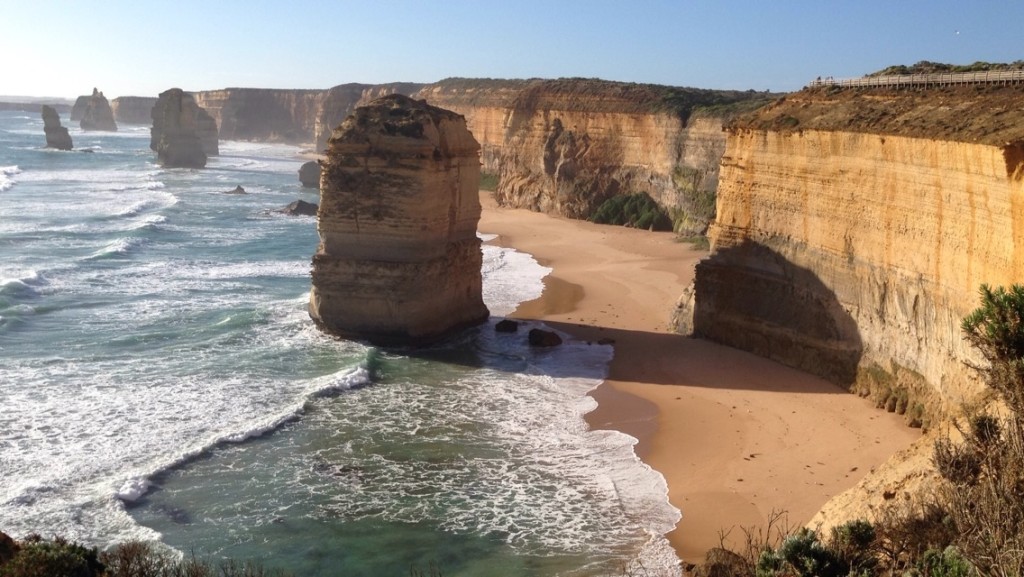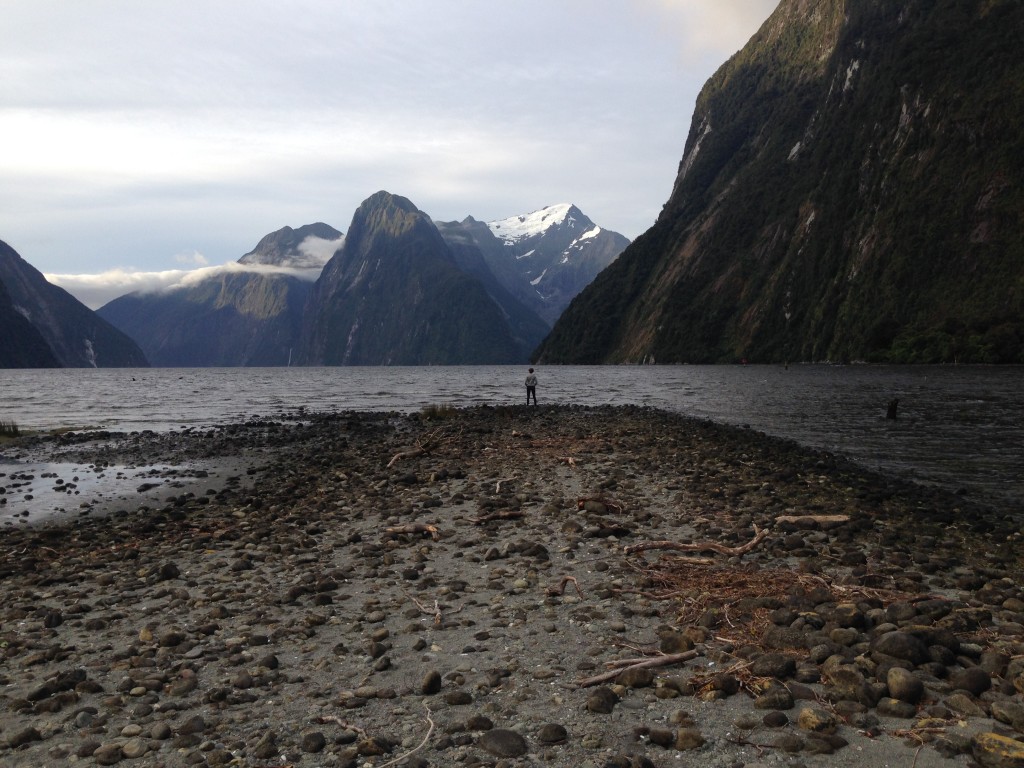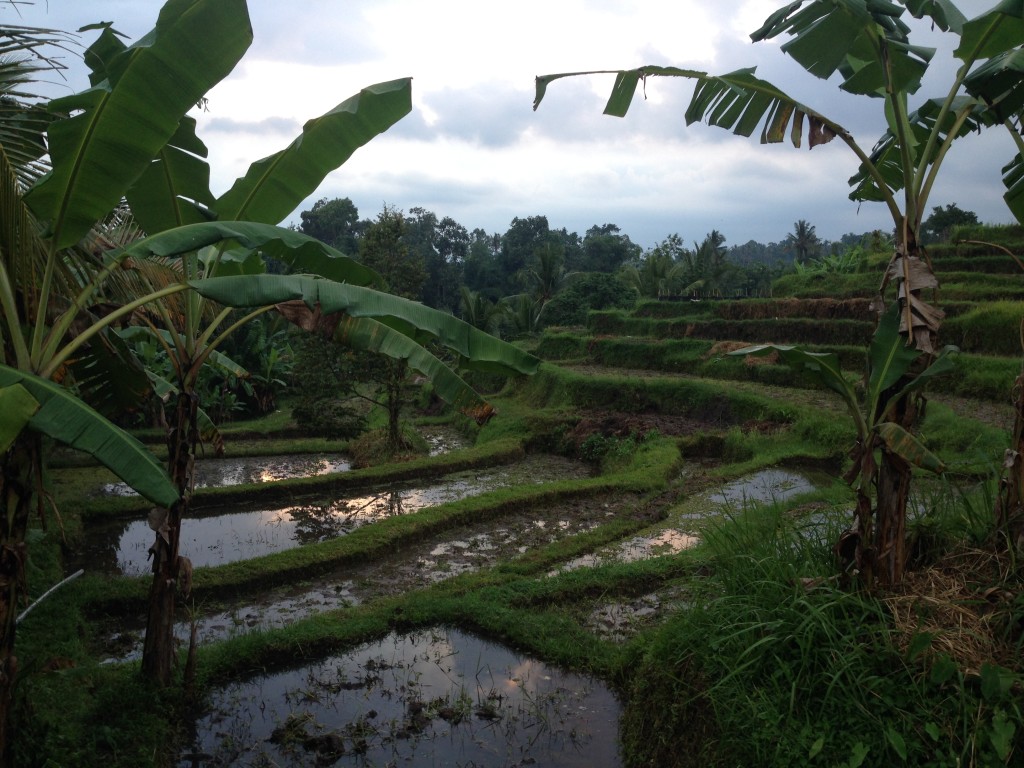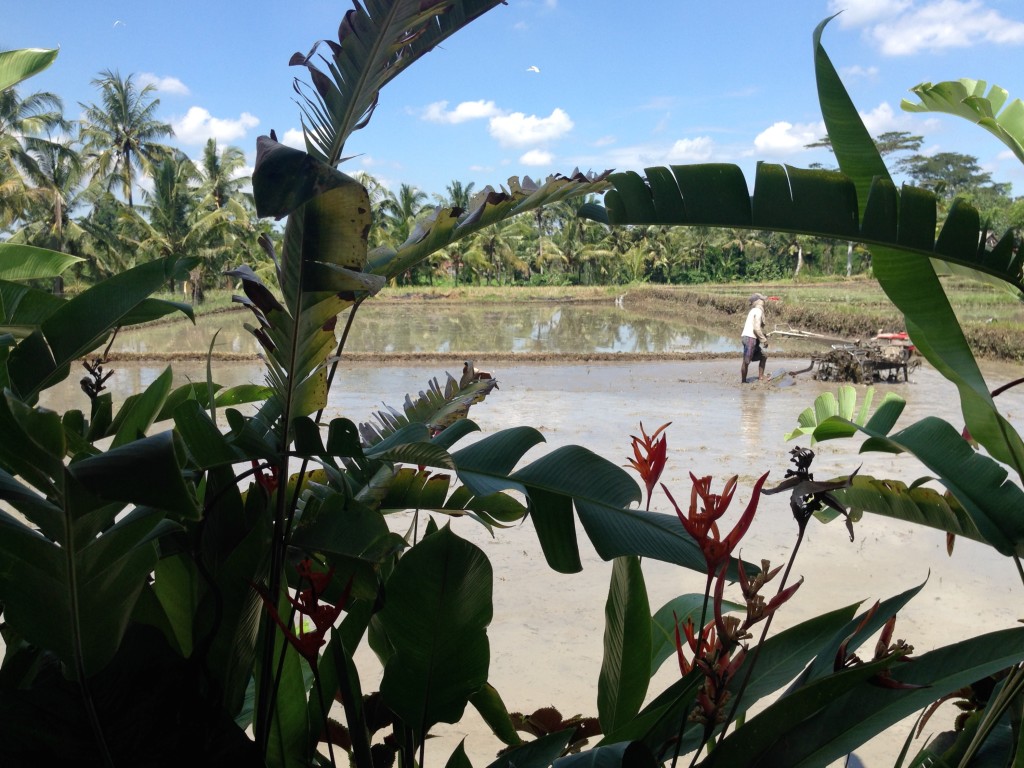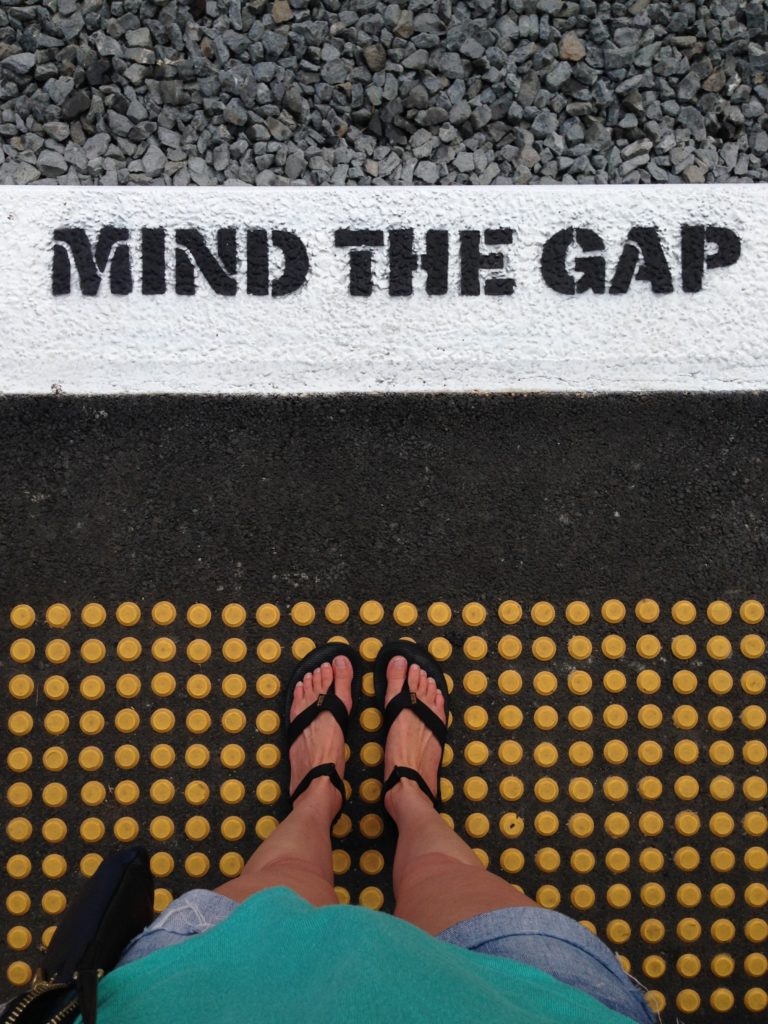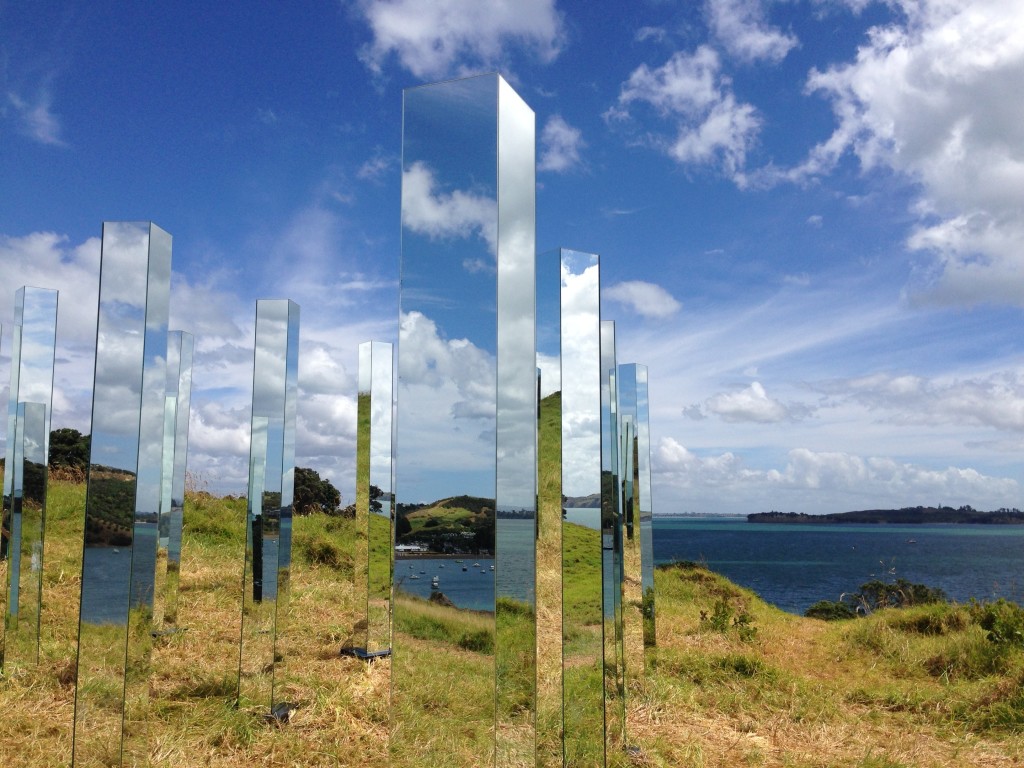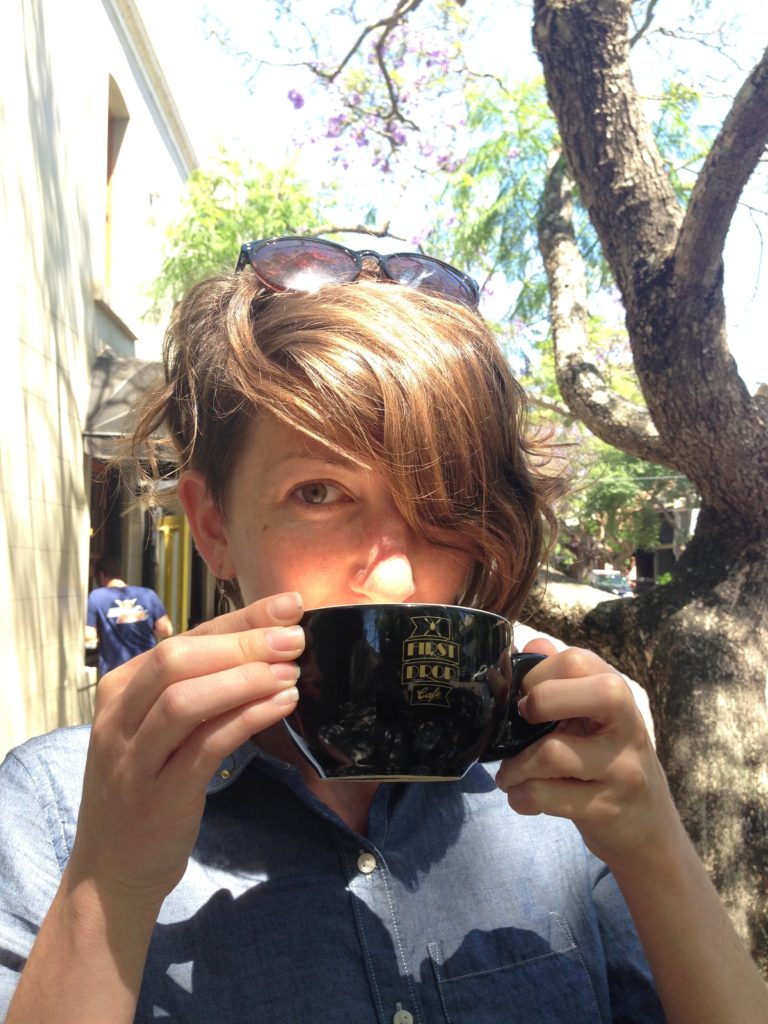 In my four months of traveling Australia, New Zealand and Bali, I ate delicious food, met great people, experienced different cultures and saw some of the most breathtaking parts of the world, but the what outweighs all of those things, and what is most memorable to me is how I grew as a person. If that sounds like something you're looking for, don't create excuses, find ways to make it happen. Don't be that person who tells the solo traveler "I wish I could do that!"; instead affirm your intention by saying "I want to do that too," then share your fears or challenges with them and seek their advice. You never know—they may provide you with insight you need or a personal story that helps you get over that hump.
Tips from my personal experience
If you have a lease, tell your landlord in advance that you want to travel and talk about options. I needed to extend my lease one month, which my landlord wasn't pleased about since he wanted all three roommates on the same lease. I offered as a solution that I sign a one-month lease and my replacement sign an 11-month lease. Sounds like an obvious answer, but he was freaking out when I had the discussion so I had to get creative and come up with the solution.
If you have possessions, sell them, loan them out to friends temporarily, put them in storage, or if it's an option move them to your parent's house.
Roommates are a great way to reduce your cost of living—you pay less for bills, you don't have to worry about furnishing the place, etc.
If you don't wait until you're over thirty years old like I did, you may qualify for a working holiday visa, allowing you to get short-term work or a longer term job during your travels. Minimum wage is high in Australia so many flock there for a working holiday. New Zealand pays less however the scenery is spectacular and experience is unlike any other making it an even more appealing destination.
If you have a job—and this is most important—you will probably need to quit. There's no easy way around this. Nine out of ten American travelers I met quit their jobs, but on the plus side about half were asked to come back to their job after their travels. Quit with utter and complete faith that everything will work out after your travels.
What about all of those other barriers? Money? Mortgages? Visas? Or what if my suggestions don't work with your given situation? There are tons of resources online, and one of my favorite was Meet, Plan, Go's daily tips for planning a long term career break in 30 days. I highly recommend signing up as a starting point if you're looking for more information or motivation.
If you do nothing else, take the first step in setting the intention that you're going to travel solo. I saw this tip the other day and absolutely loved it—reaffirm your intention by making it your password. Typing Iwilltr@velso1o every day is much more powerful than you think.
If my story speaks to you and you have burning questions to ask, feel free to reach out via Skype (stacyarmistead). So many helped me along this journey; I would love to pay it forward. My hope is that one day you find yourself having your "aha" moment on a beach in Thailand, or in Bali discovering and releasing an emotional pain, perhaps one you never knew you had that has been holding you back, giving you more peace and purpose in life.
"When you take the right stairs you will arrive at the precise destination."
― Lailah Gifty Akita