What do 1000 piece puzzles, nail polish, and reality TV have in common? Guilty pleasures of these folks.
One of the best aspects to my 'job' is all the ridiculously amazing the people I meet. While I've spotlighted numerous Cheese-It participants over Mac & Cheese's eleven years, it dawned on me that I've never spotlighted Cheese-It… leaders? employees? principals? I don't know what to call them. The people I officially ask to help me spread Life of Yes℠'ness, the people I 1099 at the end of the year, the people who excel in areas I fumble. So I thought what better way to officially kick off the next Fear Experiment℠ (FE), FE9, than with a peak at the three Captains, as we call 'em.
I had the HCP – high-class problem – of having a gaggle of exceptional candidates from whom to choose to lead folks in their FE journey and these three were the cream that raised to the top.
Gloria, the Dance and Step Captain, and Mara, the A Capella Captain, started at the same time, in 2012. Thus far I'm batting 100% with my Chicago Artist Resource hires; they've both been angels to work with, professionally and personally, and it's been pure pleasure to watch them blossom as teacher-therapist-moms, as the FE Captain role oft requires, not to mention see them advance in their own careers. I especially love that Gloria and Mara now collaborate outside of FE and that in their three years of FEness have become true friends with many of their students, from birthday karaoke to "Walking Dead" viewing parties. The fact that many of their ex-students continue on with them in FE Alum classes speaks volumes — these ladies are gems! And yes, they're available for hire.
Don, the Storytelling Captain, is an FE virgin. I'm so pumped to have his experience, enthusiasm, and genuine care aboard for the emotional rollercoaster that is FE Storytelling! To be honest, I can't recall how we first entered each other's world's — he's presented at Idea Potluck, I've attended both of his shows, Wait Wait and The Moth, we have a bazillion mutual friends. Let's just say we met gyrating at the Hangge Uppe. He is also available for hire.
If you're interested in applying to FE9, which starts September 2015 and is a capella, stepping, and storytelling, attending an info session this Spring is mandatory. You can find out more info and register here. If you'd like to see a FE show, join us at the Park West in March for FE8, an inspiring evening of dance and improv!
Without further ado, Gloria, Don, and Mara, the FE9 Captains!
---
Gloria Mwez
Dancer, Choreographer, Creator of Chicago Untitled Project (goes live 2/27/15), Co-Founder of Feels Like Friday LLC
Gloria in video form – one and two
Twitter – @kungfuDancer | Email – kmwezATalumniDOTndDOTedu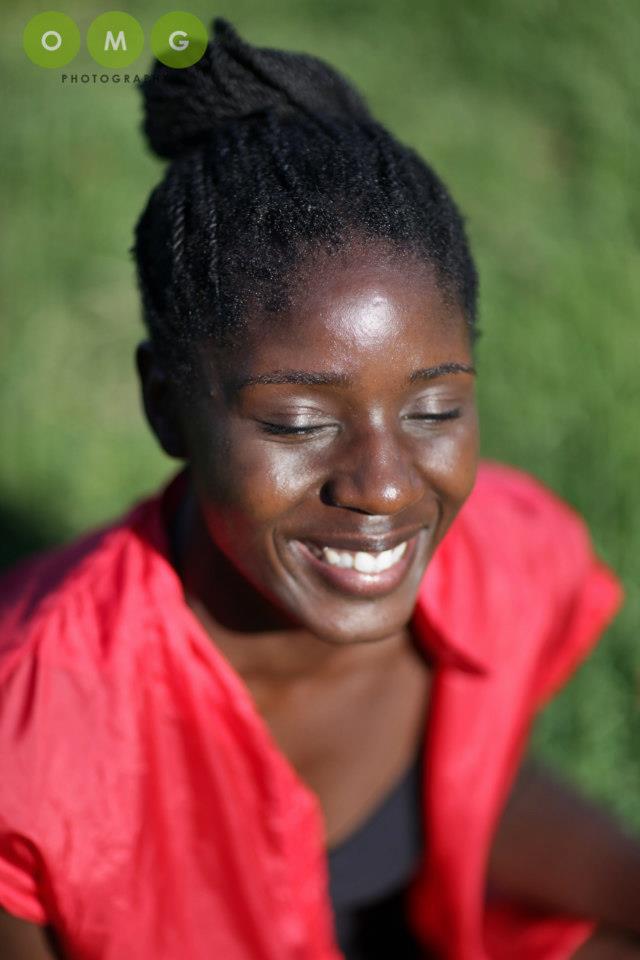 Grew up in – a few different places but mostly Gilbert, AZ
Lives in – Ukrainian Village
Education – the University of Notre Dame (du Lac), major = Entrepreneurship minor = french
Interesting fact – I once spent a very interesting summer touring the US as an acrobatic angry bird/soccer player/ race car driver for Samsung
A superpower – If you need to find really good covers of your favorite or least favorite pop songs, I'm your girl. My Achilles tendons are also pretty flexible… like a super hero's!
A fear – heart disease
A guilty pleasure – I keep around 10-15 pounds of nail polish in my home
A pet peeve – I have a silly amount of those but a huge one is standing downwind of smokers
Something she's looking forward to – Summertime in the Chi!
Someone she'd like to have coffee with – Amy Poehler
A favorite Chicago'ness – I enjoy picking a street that spans a few neighborhoods and taking an afternoon to walk the city discovering whatever I can. A really nice walk was Clark street from Andersonville to Old Town
A favorite quote – "Les grandes personnes ne comprennent jamais rien toutes seules, et c'est fatigant, pour les enfants, de toujours et toujours leur donner des explications" (Grownups never understand anything for themselves, and it's tiresome for children to always and forever be explaining things to them) – Antoine de St. Exupery in The Little Prince
Moment of pride – Last year I put a show up at Mayne Stage and stepped into my first combination producer/choreographer/artistic director/operations director/host/performer role. People enjoyed the show, performers had a great time, and our venue liked us. It was a huge milestone for me. Next time I get a team though.
FE moment of pride – I am sincerely and extremely proud every time I see the group do something in rehearsal they didn't think they could before.
Why she likes Captain'ing FE – In FE I get a group of folks who are ready to go beyond whatever their limits were yesterday. I feel like we're a team and we jumble everyone's strengths, weaknesses, fears, and superpowers over the course of three months to produce an amazingly fun product. That's an incredibly life-giving energy to be around. I also love opening up the mysterious dance world to folks who tend to see themselves outside of it.
Twitter – @dray4255 | Email – don4255ATgmailDOTcom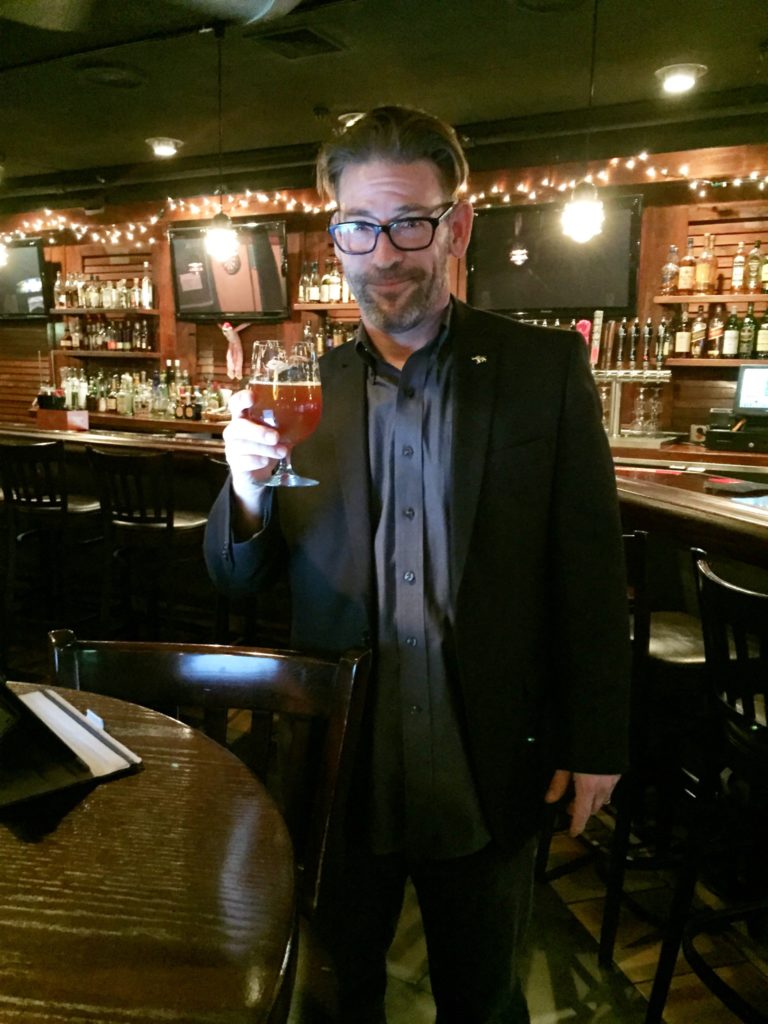 Grew up – all over the US but mostly Kansas and Arkansas
Lives in – Wicker Park
Education – University of Arkansas, Music Education
Interesting fact – I have eight tattoos and all are quotes from authors
A superpower – I can talk longer about any subject than anyone I know
A fear – Warts (I know – completely irrational)
A guilty pleasure – Reality TV (specifically "Survivor")
A pet peeve – Dibs
Something he's looking forward to – The rest of my life
Someone he'd like to have coffee with – Henry Rollins
A favorite Chicago'ness – Stumbling into a bar or a storefront and discovering a band or a show or a gallery. I like surprise art.
A favorite quote – "The road is life…" – Jack Kerouac
Source of pride – My mother and I are best friends
Why he's excited to be an FE Captain – Helping people conquer fear (the most useless of emotional responses) is the job of those who know how
The FE Storytelling YouTube channel (Don's student's will be added after this round…)
Teacher, Director, Music Director, Vocal Instructor, Choreographer
Mara in video form – one and two
Email – maradale1216ATgmailDOTcom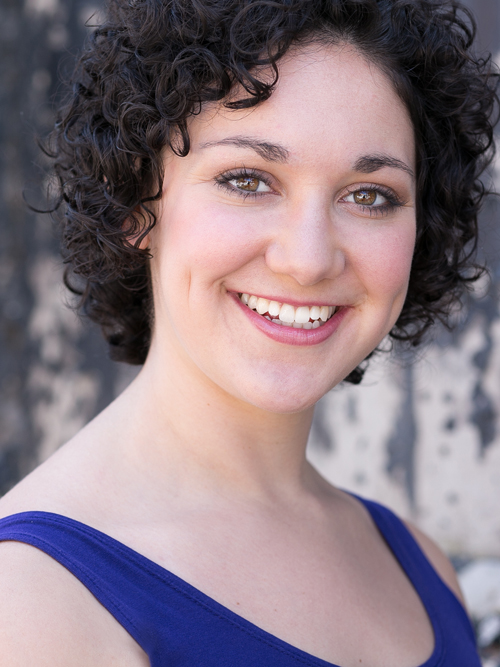 Grew up in – River Forest, IL
Lives in – Ravenswood
Education – Syracuse University, Acting
Interesting fact – I won the "longest drive" in a golf competition at 13. I could hit the golf ball!
A superpower – Patience & understanding & google docs spreadsheets
A guilty pleasure – Revenge the tv show & 1000 piece puzzles; I like to do famous paintings like Guernica by Picasso and Starry Night by Van Gogh
A pet peeve – tardiness when it's a habit…why is it so hard to leave 5-10 minutes earlier?
Something she's looking forward to – vacationing to San Francisco and then driving along the coast to LA with my boy friend; I work hard and never give myself time off or vacation time, and finally, at 25, I'm making it a priority! Adventures are important and wonderful!
Someone she'd like to have coffee with – Emma Goldman and/or Ella Fitzgerald
A fear – not living up to my own expectations in terms of my acting/teaching career
A favorite Chicago'ness – Montrose Harbor & biking along lakeshore, not during rush hour; Holiday Club; trying new restaurants with great beers on draft!
A favorite quote – "Be the change you wish to see in the world." – Mahatma Ghandi
Moment of pride – Directing a cast of 67 6th graders, 3 of which were special needs kids, 20 crew kids and being in charge of a team of 12 adults…all at once. The fact that nobody got hurt and the show, Honk! Jr., was a success and I got happy e-mails from parents, is a feat!
FE moment of pride – Each moment when a student discovers, "I thought I was tone deaf, but I can sing… I sound good!" Giving someone that hope & confidence is a blessing, a gift, and a joy. I am proud of teaching them patience, when they may not have had any for their vocal chords.
Why she likes Captain'ing FE – I love meeting the people. I love working with adults. I love teaching adults that it's okay to let go and loosen up, love your voice, and take ownership of whatever vocal skills you have. I love seeing them conquer their fears and just say yes. Because the reality is, if we gave ourselves permission to say yes more often, we'd be even greater at what we're already great at. I've learned so much about happiness, joy, and compassion over the years through my FE students. A little humor and faith goes a long way. In addition, Fear Experiment is usually the start of the students journeys. Over the past 3 years, I've seen people achieve goals they never thought they'd achieve; but they did. Every day, regardless if I'm teaching or not, is inspiring.