Warrior Journey: I lost 35 pounds in 44 days. So why am I bitter?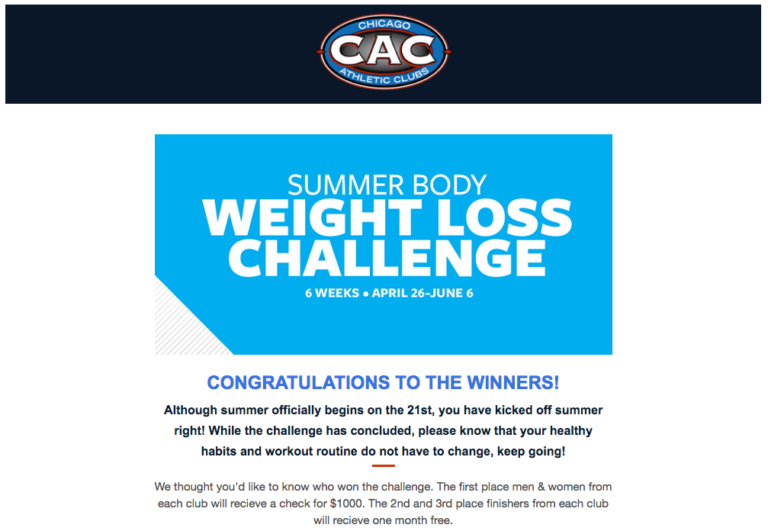 I lead a pretty charmed Life of Yes℠ with no boss, copious
fancy travel for budget prices
, afternoon naps,
getting paid to speak about my passions
, and Tuesday 10AM yoga and Trader Joe runs — so the way my warrior journey is supposed to conclude, I announce "I won! I won the $1000!!!!!!!!!! See?! If you just try hard and be positive, life works out."
I did not win. I wasn't even 2nd or 3rd place.
This is when I'm supposed to be happy that I'm healthier.
This is when I'm supposed to talk about this just being the start to the journey.
"It's not an event, it's a lifestyle."
"It's not about the money."
Blah blah blah.
While that may be true, I'm mother frickin' upset I lost 35 pounds and 3% body fat in 44 days and didn't even medal.
When I read the email, my eyes teared up I cried. I did not feel happy for Jennifer, Tracy, & Amy.
I questioned Wicker Park Athletic Club's (WPAC) ability to do math.
I questioned Jennifer, Tracy, & Amy's relationships with WPAC staff.
I questioned if the gal I don't really like who works at one of the clubs somehow screwed me over.
I questioned if the winners all had personal trainers so that Chicago Athletic Club can sell more training packages by touting, "See what happens when you hire one of our trainers?!"
I questioned how much I really wanted it, indulging in trail mix and all you can eat Indian buffets and tzatziki sauce.
I questioned WPAC's ties to Russia and the validity of the reported weight loss percentages.
I questioned my standing as a rational, logical adult as I thought, "Well, that was a waste."
I want my $25 back and a meat-lover's Pizza Hut pizza.
On Passover, you eat bitter herbs. While I am not a practicing Jew anymore (or ever really was, but at one point, seders were a part of my life), at this moment I have eaten the very bitter herbs.
I know, I know —
Healthier!
35 pounds!
Just the start! (maybe)
But in this moment, I'm bitter.
Sigh. I hope and I'm sure it's fleeting. I hope I can keep warrior'ness up and not slide backwards. I can't say the past few days, since the contest ended, have been a Van Gogh of health prettiness.
I've had a string of rejection of late and just knew that this would be the turning point to help me get back to feeling like a winner. It was not. Here's to hoping that six months from now, I can look back at this journey and say, "Worth it! Look at all the resulting goodness!" But right now, bitter herbs.
And I'm going to allow myself to be a self-pitying, sad sack who knows I have so much to be grateful for and who knows in the grand scheme of the world, my boo-hoo's are not boo-hoo's. Cause sometimes you just need to sit in sadness and not feel apologetic about it or the need to immediately stand up and smile.
Ray of light in my darkness — my elementary school gym teacher, who is still the Chiaravalle Montessori School gym teacher and whom I had no idea was doing the contest, won the $1000 from the Evanston club. I yelped with happiness when I saw her name. Go Rose go!
There have been a few more rays. I'll share those and since y'all keep asking, a bit more detail on how I lost the weight, below.
When I was looking up my notes for details to share, I stumbled across a writing exercise I gave
my storytelling students
just before the contest started. I can't remember the directive I gave or why I decided to participate alongside them in class. My eyes filled when I wrote it and my eyes filled revisiting it.
Being Fat
Being fat is a closet and dresser full of "I wish" clothes.
Being fat is shame, anger, shame-anger that when someone on the train offers you their seat, it may be because they think you're pregnant.
Being fat is being uncomfortable.
Being fat is researching a restaurant online, and by research I mean, looking at photos, to see if their chairs will be able to hold you.
Being fat is dreading the airplane ride — the 'please don't sit here' eye movements away from your face as you waddle down the aisle, the discomfort you'll cause the person next to you, the discomfort you'll feel jammed in-between the unforgiving arm rests.
Being fat is being conscious of the fact that you weigh more than everyone else in your yoga class.
Being fat is shrinking in confidence.
Being fat is sweaty when you have no reason to be sweaty.
Being fat is not being able to do what you once could.
---
Exercise
I worked out every day but four, with varying degrees of intensity.
Sample Workouts
30 minutes stairclimber doing intervals, 2 minutes normal pace then 2 minutes at a higher speed

brisk walk on treadmill for 20 minutes
stretching and core for 10 minutes

30 minutes stairclimber doing intervals, 2 minutes normal pace then 2 minutes at a higher speed

brisk walk on treadmill for 10 minutes
swim for 10 to 20 minutes OR weights for 10 to 20 minutes

60 minutes of vinyasa yoga
Food
I averaged around 1500 – 1800 calories a day. I've written about my smoothies, coleslaw, and broccoli. I had a few Fuck it! meals — a family dinner, a supper club I hosted, a date with Best Friend. But overall, I was pretty good in eating appropriate portions and consuming healthy grub. I didn't vary that often and other than the coleslaw, didn't get sick of anything.
Sample Breakfast
Plain greek yogurt, blueberries, walnuts, honey, and ground flax seed
Banana and strawberry smoothie (see above link)
Flavored oatmeal with walnuts
Clif nut butter bar
Sample Lunch & Dinner
Omelet (mushrooms, onions, spinach)
Coleslaw with sausage (see above link)
Broccoli (see above link)
Sausage, cheese, fruit, and horseradish mustard
Sample Snacks
Fresh apricots
Trail mix
Hummus and cucumber/pear/apple
Fruit and cheese
Clementines
Drinks
So much water — 17 to 34 oz when working out + 24 to 48 oz at home
Tea — bought lots of different flavors and had 2-4 cups a day, sometimes "splurging" with honey
Milk — sometimes I'd have a glass of skim milk with a meal
Coffee — pre contest, I would usually have 2 to 4 cups a day. But the few times I drank it over the 44 days, I had so much trouble falling asleep even if I had it early in the day. So I pretty much gave it up.
I ebb and flow on the amount of pop I drink but knowing how bad it is for you, Diet or otherwise, I decided to not drink it during the contest and happy to report that I still haven't had any*

*But I kind of, unwittingly, have
I love me some carbonation but unlike the rest of the world am not in bed with La Croix so when I discovered Sparkling Ice, I thought I hit the jackpot

Tons of flavors
The perfect size
Whenever I felt the urge to snack, ya know, late night, I'd have one of these
I was going to post about my jackpot discovery a few weeks ago but upon doing a bit of research, discovered that these are basically the same as diet pop as far as badness
If anyone wants to weigh in and tell me that my research is wrong, please do! We all know googling isn't always legit

I don't really drink-drink so "giving up alcohol" wasn't a thing; I had maybe a glass of wine? which is usual for me
Treat Meals
Chipotle burrito bowl (steak or chicken; rice, veggies, beans, lettuce, salsa) — sometimes would splurge and share chips & guac
Nando's Peri-Peri chicken with a side of coleslaw
Other random rotisserie chicken restaurants
Other Tactics
I chopped my hair and toenails; even if it didn't add much to the pounds lossage, it did add to the feeling fresh and light
I brushed my teeth at 7:30, 8, 9pm, some days hours before bed
I got 8 hours of sleep a night (though this isn't a stray from my usual life)
Easy, frugal food (see the details on food choices here)
Tracked workouts, weight, and food with MyFitnessPal and I also had an analog daily chart where I gave myself an X if I worked out and a dot if I ate healthily
I weighed myself almost daily — on days when I knew I'd be disappointed, days after 'bad' days, I'd skip — and splurged on a fancy new scale when it looked like our old one wasn't being reliable; it's so fancy, it automatically sends your weight to your tracking apps
For some odd reason, drinking water out of a cup makes me much less likely to drink it than water out of a bottle like this; the size, the straw, the handle, the top — they all help me get my desired daily amount
Having Best Friend support me in my quest was huge, whether it was coming to the gym with me, not ordering pizza, helping me chop garlic, or Slacking me encouragement
I put on my workout clothes right when I woke up, even if I wasn't going to the gym for hours
To encourage me to drink lots of tea, I'd use the coffee urn I have for events instead of our small tea kettle, fill it with water and leave it on during the day
Some of my gyms have steam rooms and saunas and I'd treat myself to them after a workout
Changing up what gyms I went to — the one right by my house was my regular one and for a "treat", I'd head to the West Loop one usually which is newer and fancier, plus with pool and steam
A gym with cable — we don't have it at home so I considered it a treat to watch HGTV while working out
Going to the gym off-peak hours, when I don't have to wait for machines or share space, whether it was at 11am on a Wednesday or 8pm on a Friday
WPAC and MyFitnessPal has various contests you can join and ways to earn points that can net you gift cards, free membership, and the like, and I did all of them; most are easy and just consist of logging workouts
Using the same stairclimber at the gym so I could try to beat my own High Score
The mantra "You can do anything for two minutes, one minute, thirty seconds" helped me push myself in high intensity cardio
I shared my journey publicly — all the Go Team Go's! and other words of encouragement, from friends and strangers, were lovely, uplifting, and motivating (note that I didn't just share my triumphs, I also shared down days/moments, which I think is important)
I used my standing desk more
I'd go for walks or bike rides that normally I may not have, like accompanying Best Friend to FedEx or walking him to the gym if I had already gone that day, or taking a Divvy to a meeting instead of the train or cab
Rays of Light
I lost 35 pounds and 3% body fat
I discovered some food options that I think I can and will keep up
I haven't run a race in forever (in my previous warrior days, I've done marathons, 8Ks, etc) and the awesome Fear Experiment℠ Tribe, as a show of support, will be doing a 5K together in July, ending up at Soldier Field — Go Team No Fear!
One of our campers offered to donate a dollar a day for a year to the charity of my choice for every day I work out; she made her first donation the other day to the RefugeeOne family that a gaggle of Fear Experiment'ers and friends are sponsoring as they ease into life in Chicago (see pics of the family, apartment, updates, etc. here)
As an I'm Proud of You! gift, Best Friend surprised me with a stay at the ridiculously opulent Waldorf Astoria in Rome — can you say private butler?! — when we go to Italy for the first time. And to make the gift even gift'ier and me love it even more, he travel hacked his way to getting the stay for free. (Have I mentioned that we run a Travel Hack webinar?!)
Something I wasn't expecting: all the "You've inspired me to ______" comments from friends and strangers, ranging from "eat better" to "practice self-care" to "go to the gym" to "get back on the health horse" to "tell my struggle." I was not expecting your tears, your vulnerable shares, your close following of my journey.
While it didn't turn out as desired, there wasn't the Life of Yes℠ ending I had hoped for, I'll sit in my bitterness for a bit, shake off the fact that I didn't win the $1000, and start the next chapter. LOY, you never know what that'll bring and if the past is any indication, it'll be the bees knees. I hope $1000 worth of bees knees.
Thank you so much for the Go Team Gos. You kept me pushing over the 44 days. A peek back as I close this chapter —
My blissful sleep tools — mattress, pillow, and bed frame splurges
My post-contest celebratory "Calories? What calories?!" meal at Portillo's
Some links may be affiliate/referral links: when you sign up, you may get goodness, I may get goodness, we both may get goodness. Goodness being a credit, discount, compensation, a high-five. Thanks for trusting my thumbs-ups!