TRAVEL: Lexington, Kentucky
100% word of mouth and having spent $0 on advertising since its 2004 birth, Mac & Cheese Productions℠ is you-supported — thank you for allowing its aliveness! When you buy through links on the site, Mac & Cheese may earn an affiliate commission or receive another type of perk, and you may benefit as well.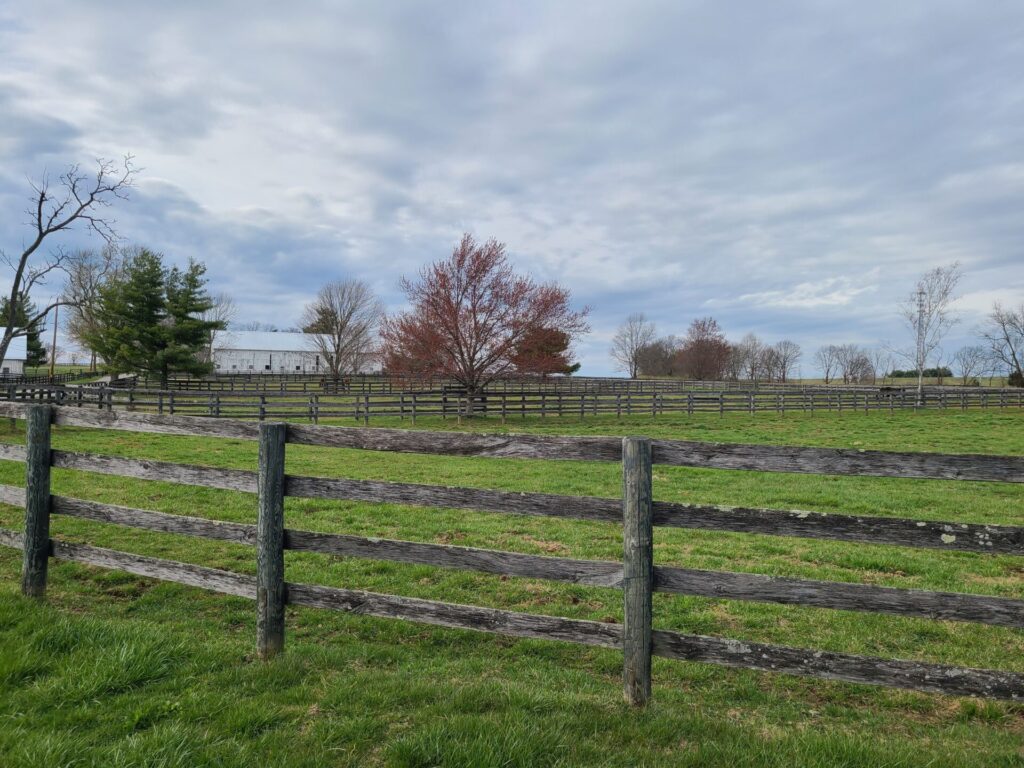 If you've been in our world for a bit and know our ins and outs, skip to Destination: Lexington. If you're new to Mac & Cheese or it's been awhile since you've consumed our travelness…
💡 General Travel Tips
Don't plan anything else on days you do tours; they often go over time and you're exhausted afterwards. Don't add stress to your life by having to be back for something.
It's ok to not love something everyone else loves, e.g. pastel de nata, the famous Portuguese pastry, which I found eh.
It's ok to have slow days and not always be go go go. We often return to the hotel to nap and watch HGTV in the afternoon.
Many credit cards will give you a credit if you pay for TSA Pre-Check or Global Entry with said card. Whatever route you go, don't get Pre-Check if you're going to get Global Entry; the latter gives you the former. If you travel internationally, Global Entry is 110% worth it.
Before you email or DM or message or shake of fist comment there's no link, remember our favorite phrase — "Google it"; you have an amazing self-sufficient tool at your fingertips 365/24/7. Questions like "Where's that restaurant?" "How do you make a customized MyMaps map?" and "What's Priority Pass?" ➡ Gooooooooogle.
💑🏽 Best Friend & Best Friend Context
Prioritizing travel over most everything else and a main reason we're petless and kidless, we've traveled together since 2010.
Taste-wise, I'm Four Seasons, he's Motel 6; budget-wise, we're somewhere in the middle. We hate to check bags and love to score free hotel nights, hotel perks, lounge access (see the Lounge highlight in
my Instagram profile
if you want tips), flights, and flight upgrades — light, frugal, and hacked travel is our jam. We tend to not do touristy stuff, shopping-shopping, fashion, museums, and fancy restaurants and to lean self-walking tours, breweries, street-food, coffeehouses, window shopping, and oogling rich people neighborhoods. Best Friend's picked up golf so we've been adjusting trips to incorporate at least a day of golf which makes both of us happy; if I join him, I get to business and relax in an opulent country clue'esque space and if I don't join, I enjoy Sayatime in a coffeehouse or at the hotel.
He's vegan, I'm not.
Unless stated otherwise, all of our trips are to/from Chicago.
We often choose where we're going by flight deals. This has been a fun (and frugal!) way to travel as it's taken us to places we may have never gone (hello Japan and Portugal and Puerto Rico and and and). The amount of "Hey, there's a deal to _______, wanna go?!?!, we need to book right now!" shouts I get from the other room is very high.
Hotels are usually chosen by where we can use our free nights or points; if you see us staying in an Oprah'esque spot, it's usually for Jerry Springer prices. 😂 This is why you'll see us hopping from hotel to hotel within the same area. Airbnbs are often booked with credit cause I am shameless about asking you to use
my referral link
(UPDATE: Airbnb no longer has a referral program as of October 2020; leaving my link in case it's a lie but it's on their site so 😭😭😭). When we go on a longer trip, we like our arrival and departure lodging to be a hotel, since we're often tired and don't want to have to worry about arriving late or dealing with key issues or a weird shower or no toiletries.
If we're traveling internationally, we try to make our trips at least ten days.
We love to return with a buffer day before having to return to life, e.g. instead of coming home on a Sunday, we'll come home on a Saturday so that we have Sunday to do errands, catch up on sleep, and slide back into it before work and obligations. We definitely don't tell people we're home when we're home, waiting a day or so as we ease back in.
As with all travel, but especially during COVID times, things change constantly, from what documents you need to what's open and what's closed — make sure you do your own uptodate research.
The current credit cards we're loving on for travel'ness are this one and this one.
✈️ Travel Resources Beyond The Blog
To see all my travel posts, head to the main blog page and filter by travel
---
Destination: Lexington, Kentucky
Five days, March 2023
Continuing our "Could we live here / places we've never been" tour, we drove six hours, across one time zone, to Lexington. Having been unimpressed with Louisville a couple of years ago, I was ready for Kentucky to put her best foot forward and reverse my opinion. And she did.
Thumb: 👍🏾
If you're looking for an easy, lowkey getaway, I'd recommend. Chicagoans, it's far enough that it feels you're really getting away and the scenery change a big one, but not too far that you wonder if it's worth it. A good road trip distance. I could live there, I think. Friends say the weather, especially the summer, is really nice (no oppressive heat). But I've liked some of our other spots better and we still have many to go. So for now, I'll just say, go visit!
📚 Interesting facts
Taken from Wikipedia
"Lexington is the second-largest city in Kentucky and 57th-largest city in the United States. By land area, it is the country's 28th-largest city. The city is also known as "Horse Capital of the World".
Lexington Mayor Jim Gray, elected in 2010 and openly gay, proclaimed June 29, 2013, as Pride Day. Lexington has one of the highest concentrations of gay and lesbian couples in the United States for a city its size.
Pablo Eskobear, the American black bear that overdosed on cocaine that was dropped from smuggler Andrew C. Thornton II's airplane — an incident which inspired the 2023 movie Cocaine Bear — has been stuffed and can be visited at the Kentucky for Kentucky Fun Mall.
The Lexington Central Public Library has the largest ceiling clock in the world.
Living on a budget is easier in the Athens of the West because Lexington's cost of living is 5% lower than the national average. You can find that budget-friendly living in everyday things like groceries, which are exempt from Lexington taxes! The city is also great for those looking to buy real estate as housing costs are 10% lower than the national average, with a median home value of $170,800. Not to mention, Kentucky property taxes are around half of the national average, so if you're looking to buy a home in the South, Lexington is a smart and affordable investment.
Lexington is consistently ranked the most affordable city for early retirement because of its inexpensive housing, accessible healthcare, and generally low cost of living. In addition to having pretty low sales and property taxes, Kentucky provides seniors deductions on additional retirement income, and doesn't tax Social Security benefits. Plus, being home to the best healthcare in the region, Lexington provides seniors premier healthcare through top-rated hospitals like UK Albert B. Chandler Hospital and Baptist Health. The city also offers fantastic retirement communities, like the award-winning Hartland Hills and highly-rated Highgrove at Tates Creek, for additional housing and fun activities for retirees."
👓 Random musings
Every single person upon hearing we were in town from Chicago responded with an incredulous "Why Lexington?!"
I like a restaurant that has mac & cheese under "Veggies" (Ramsey's).
"Horse country" is like no other part of the country I've been. So many farms (not new to this Midwest gal) but few silos or crops (no corn!)… just massive open field upon massive open field, all encased in wooden fences, many dotted with massive homes, many giving plantation-vibes. Horses and sheep. Gorgeous skies and rolling hills. Reminded me of Ireland.
The only southern spot I've been to where I felt people drive "normal" speed. Not TOO FAST like everywhere else. They also come to complete stops and don't ride your ass.
I am not used to/good at the "when making a left turn into fast traffic, pull into the middle lane to wait to merge" and felt like I was a 16 year old trying to get on the highway for the first time. As with most of the US places we've gone, traffic lights are looooong; so much longer than Chicago.
Relatively good bike infrastructure for a small town. The public bus system seems well-used and fairly extensive.
Everything felt easy to get to.
I liked how many of the neighborhoods had sidewalks as opposed to many of the other places we've visited which were so car-car-car.
Good hilly. Enough hills to be cute, not too many and not too much of an incline that you have to gear up to take a walk, e.g. Lisbon or Tokyo.
Happy surprises: The most visibly liberal Southern town I've been. BLM and immigration signs and rainbow flags everyyyyyywhere. Much more racially diverse than I expected. Hispanics! Asians! Whites! Blacks! Oodles of interracial couples and kiddies!
The regional dish, a Hot Brown, was a "glad I tried it, never need to have it again" dish — according to Wikipedia, "A Hot Brown sandwich (sometimes known as a Louisville Hot Brown or Kentucky Hot Brown) is an American hot sandwich originally created at the Brown Hotel in Louisville, Kentucky, by Fred K. Schmidt in 1926. It is a variation of traditional Welsh rarebit and was one of two signature sandwiches created by chefs at the Brown Hotel shortly after its founding in 1923. It was created to serve as an alternative to ham and egg late-night dinners. The Hot Brown is an open-faced sandwich of turkey breast and ham and bacon, covered in creamy Mornay sauce and baked or broiled until the bread is crisp and the sauce begins to brown. Cheddar cheese or American cheese may be added for the sauce. Alternatives for garnishes include tomatoes, mushroom slices, and, very rarely, canned peaches."
Lexington is a college town and it feels thus, in a good way. Everyone wears blue. Coffeehouses filled with students and study guides. Community boards with flyers for moving, yoga, and make cash fast. Overall academic vibe. I wasn't wowed by campus. Some pretty buildings and the student center is really nice (wayyyy nicer than what we had at BC). But didn't fall in love like I do with many campuses.
Granted it's March Madness + the high school championships were happening in town but this city (state?) LOOOOOVES basketball. Upon chatting with an elderly couple in our hotel, we learned they came, and come every year, for the high school games without knowing anyone playing. Adorable. Is that going to be us?! 😂
When we asked a cashier at a restaurant for recommendations of things to do/where she'd take out of towners, she made us chuckle with her very earnest and authentic list —
the pool
the movie theater ("It gets good ones")
laser tag
ice skating
the mall
💰 What we spent
Transportation: whatever gas + tolls are for a six hour drive from Chicago. Free hotel parking (oof, that adds up when it's not included; helloooo Miami).
Lodging: $0. Used our free nights thanks to the credit card we've been recommending lately.
Activities: $100'ish. Most of our time was spent neighborhood and college peeping, NCAA watching, and ha, eating. Includes a piece of artwork.
Food: whatever eating at non-fancy restaurants for a week costs. Plus grocery store and road trip snacks.
TOTAL $445 for the both of us
🛏️ Where we stayed
Holiday Inn Express & Suites Lexington-Downtown/University
Absolutely nothing to write home about but it was comfy, free, safe, and in a great location. Five minute walk to campus, ten minute walk to the heart of downtown. Free parking. Free breakfast. Pool and a (tiny) gym. Good wifi. Very friendly staff. It's right next to train tracks which could be bothersome if you're a light sleeper. Very busy with families and high school teams. A fine place to stay.
🥑 Where we ate that I'd recommend
All vegan or with vegan options. They're all over the place as we had a car. None of them are worth making a special trip if far from you and you're carless.
Old School Coffee
Third Street Stuff & Coffee
Social Vegan (they have a cool looking Sunday event where two people get assigned a random topic and you have to talk about it for two minutes and whomever did the best job at "conversation" wins! 😍 Totally up my alley and would've entered had we been in town)
Pearl's Pizza
Zim's Cafe
girlsgirlsgirls Burritos
Ramsey's (more for the tradition and old school ambiance than the yumminess)
Joella's Hot Chicken (the kale salad was soooo good! I'd get it as a side along with the chicken sandwich)
Mirror Twin Brewing
Ethereal Brewing
We didn't eat here but heard good things —
Stella's
Blue Sushi Sake Grill (we have this at home and it's the best vegan sushi!!!! So many choices)
Archa Nine
Corto Lima
🚶🏽What we did
Greyline Station — converted bus depot now home to a variety of retail stores, offices, dining, a radio studio, event space, & a public market. We bought a print from a cool artist and storyteller, Dafri. He gifted me a mac and cheese greeting card after we talked for a bit and he heard the name of my business. 😍
Shaker Village — hiking, farm, lodging, dining, workshops, Shaker buildings. Just the 30 minute drive out was worth it, so pretty and windy.
College campuses: U of Kentucky; Midway University; Transylvania University
Mary Todd Lincoln House
Concert at the Burl (right across the street from the Distillery District); we saw Willi Carlisle w/ special guest Willy Tea Taylor (folk, bluegrass)
Joseph-Beth Bookstore
Golf
Trader Joe's
Kroger (their main grocery store)
Neighborhoods/areas —

Chevy Chase
Ashland Park
Historic Downtown
Beaumont
Midway
Versailles
Southland Corridor
Kenwick (this was my favorite)
I didn't get to visit the Lexington Writers Room but it looks lovely, as does LexArts Gallery HOP, a seasonal event when the city's art galleries are open to the public on the third Friday of January, March, May, July, September, and November.
👍🏾 Your recommendations
DV8 Kitchen: "DV8 Kitchen was developed and operates as a second chance employment opportunity for people who are trying to redirect their lives. People in the early stages of substance abuse recovery often find it difficult to find employers willing to take a chance on them."
👋🏾 Byeeeeee!
Got any more Lexington recommendations? Drop 'em in the comments! And let us know if you go.
If you find the blog useful and want to encourage us to keep sharing: tell others about 'us, hire us for consulting, speaking and facilitation, come to our offerings, let 'us know if you use our recommendations, and/or buy Saya a coffee. These posts take time and we love keeping them free and accessible!
🌎 Places We've Gone Together
I haven't blogged all these destinations. Head to the main blog page and filter by "travel" to see what I've written up.
International
Argentina (Mendoza)
Bahamas (Nassau)
Belgium (Bruges)
Belize (Ambergris Caye, Caye Caulker, San Ignacio)
Canada (Nova Scotia, Montreal, Toronto, Vancouver)
Caribbean Cruise (Belize, Honduras, Mexico, Miami)
Chile (Santiago)
France (Paris)
Ireland (Dublin, Galway, Killarney)
Italy (Rome, Milan, Lake Como, Venice, Bologna, Cinque Terre, Pisa, San Gimignano, Sienna, Florence, Civita de Bagnoregio)
Japan (Kyoto, Nara, Osaka, Miyajima, Hiroshima, Hakone, Tokyo)
Mexico (Mexico City, San Miguel de Allende)
Netherlands (Amsterdam)
Norway (Bergen, Oslo, Stavanger)
Portugal (Lisbon, Porto, Obidos, Coimbra, Sintra, Braga, Guimaes)
Sweden (Stockholm, Bergen, Gotland, Gothenberg)
United States
Arizona (Grand Canyon, Sedona, Phoenix)
Alabama (Dothan, Birmingham)
California (Santa Clara, San Diego, San Francisco, Yosemite, Palm Springs, Borrego Springs)
Colorado (Boulder, Denver)
DC
Hawaii (Maui, Oahu)
Florida (Clearwater, Gainesville, Jacksonville, Orlando, St. Pete's, Miami)
Georgia (Valdosta, Atlanta, Savannah)
Indiana
Kentucky (Louisville, Lexington)
Louisiana (Monroe, New Orleans)
Maine (Acadia, Portland)
Massachusetts (Boston)
Missouri (Kansas City)
Michigan (Grand Rapids, South Haven, Allegan)
Nebraska (Omaha)
North Carolina (Asheville, Charlotte, Greensboro)
NYC
Ohio (Cincinnati)
Pennsylvania (Philadelphia, Pittsburgh)
Puerto Rico (main island/San Juan/Aguadilla/El Yunque; Vieques)
Rhode Island (Providence)
South Carolina (Charleston)
Tennessee (Nashville, Chattanooga, Memphis)
Texas (Austin)
Utah (Salt Lake City, Bryce Canyon, Arches National Park, Zion National Park)
Vermont
Washington (Seattle)
Wisconsin (Madison, Milwaukee, Racine, Lake Geneva, Fond du Lac)