The weight of your words and actions
One of my mostest favoritest aspects of my job what I do [it feels weird to write 'my job'; that phrase seems so NOT laughter, adventure, and glue sticks] are the stories Cheese-Its share with me of how they've been positively affected by association with Mac & Cheese.
It could be something supremely indirect, something I had very little to do with, such as simply putting two people in the same room and the friendship that blossomed thereafter.
Or it could be deeply rooted in a Mac & Cheese offering, such as this woman's "I'm scared to dance and do this solo and perform in front of 700+ and grow relationships" journey —
Fear Experiment was the push I needed to stop existing and start living. I found personal fulfillment, great friends, and a youthful enthusiasm I thought had long disappeared. The benefits of Fear Experiment have extended far beyond the timeframe of the actual production, and I continue to seek out opportunities that enhance my life rather than just occupy it. This truly changed my world and affirmed that there is something "more" out there."
Or these two who met at a Mingler a few years ago and got engaged at Mac & Cheese this past summer —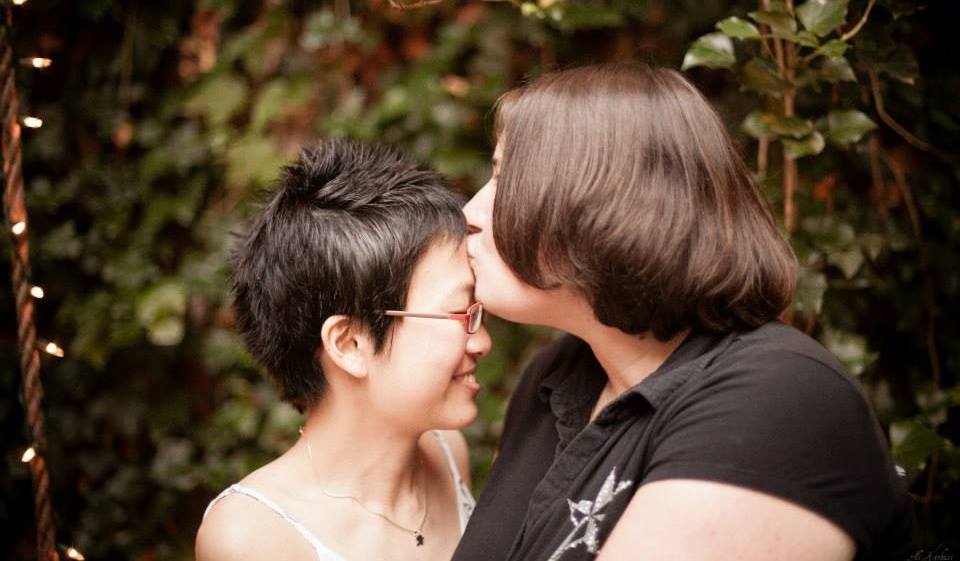 Or the business owners who've gotten clients because they're a Preferred Cheese-It —
Thanks to our services being featured in Smatterings, our group has assisted an owner in selling her home successfully in Wrigleyville. In addition, we have had people who were interested in learning more about the home-purchase process attend our first-time home buyer seminars. Smatterings is a resourceful, invaluable catalyst for connecting people with people.
Any end of the spectrum, the stories are heart-sqeueezing x1000.
What ratchets the stories up to the next level is when someone checks in with me weeks, months, years later to share beyond their "in the moment" positive experience, that they've followed through on promises made to themselves, that they've crossed an item off the Life To Do list, that they've integrated the FIRE into their lives post-show, class, retreat, that they've taken a leap. That Mac & Cheese's imprint is not fleeting.
As Lindsey did —
May 17th [after attending a workshop of mine]
I enjoyed your presentation last night immensely! I was greatly inspired and moved multiple times from beginning to end. Thank you for the work that you're doing to help people live their best lives in a big way. I was buzzing with so much excitement that I couldn't fall asleep last night. Ideas and energy were just flowing through me. I'm excited to connect with you more at your future events and I have already signed up for the Meet Up in June.
November 6th [after attending Potluck! (A Smorgasbord of Ideas)]
Hey Saya! Great event last night. Me and my crew all enjoyed themselves and left with ideas and inspiration. Thank you.
I also wanted to let you know that I resigned from my job last week!! It was at your 'Living a Life of YES' Dabble class in May that I decided right then and there in your living room that I was going to quit my job in October. And since making that clear decision, the wheels of motion were set into place for something great to come in. I didn't necessarily know what that was or what that would be, but I knew that the Universe would not squander my talents and abilities! And it's working out better than I could have imagined! I'm now going to be working for my good friend at her holistic health practice in Glenview called Be Optimal. I'm going to be doing Operations Management for her and helping to grow and expand the business, and support her doing BIG things. I'm really excited for this next adventure in my career and it's going to be wonderful for my own personal development and evolution. So although running the Summer Camp at East Bank Club for the past 11 years was one of my favorite parts of my job and hard to let go, you give me hope that the summer camp vibe can be carried with me wherever I go!
So just wanted to send my gratitude your way, since you played a part in helping me make this transformation – just by being you and doing what you do best! I leave your events inspired and full of energy and possibility. I am grateful to have found you and to have joined your community – what a gem!
Infinite gratitude,
Lindsey
Crossing-fingers for all these brave folks that even if everything doesn't turn out exactly to plan that at least they will be glad they jumped.
I'd rather jump and land somewhere unexpected than remain sure and stagnant. You?
If you'd like help jumping, two 'last chances' coming up! Fear Experiment: mandatory info session November 18th | Life of Yes! Retreat: application deadline November 30th