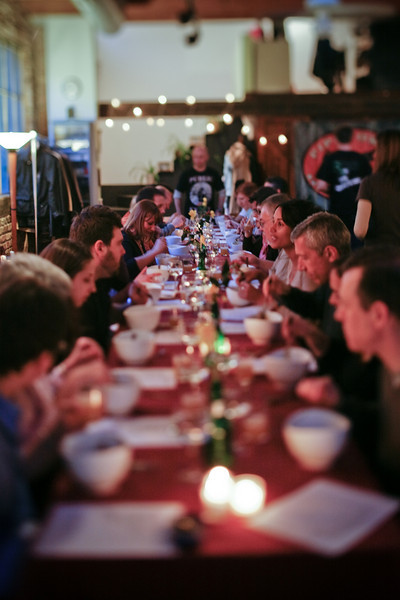 Eat good food.
Meet good folk.
All in a unique and comfy loft.
Maybe you'll hear an acoustic guitarist, or a speaker on being an entrepreneur, or a craft-beer brewer. Maybe you'll watch a film, maybe you'll gluestick.
One thing's for sure: You'll have a great time and make new connections.
Sign up
To be notified of the next dining experience, sign up for the Mac 'n Cheese email list. Check the calendar as well, the next one might already be up!
Gallery
Check out photos from previous supper clubs here.