Life of Yes℠ Travel: Utah in March
Best Friend & Best Friend Travel Background —
We're flip-flops and jeans folks who hate shopping, would rather wander neighborhoods than museums, think riding public transit is a fun adventure, and usually choose street-cart food over Michelin restaurants [update as of Spring 2017 — Best Friend is now vegan so we often explore cities through this lens]. We like 2pm naps, followed by an HGTV reno show. We travel light and haven't checked bags in years (
Minaal is the bag we use;
I use the big one, Best Friend uses the baby). We love getting bumped (if there's substantial credit/other perks involved). We try to travel as frugally as possible whenever possible and when we access airport lounges, upgrade to business class, or stay in high-end lodging, it's usually due to travel hacking (points or the like). That said, I am willing to pay a bit more to stay in a safe, clean, "nice" place. We're no longer into couchsurfing, hostels, or sharing an Airbnb with others. Best Friend would be perfectly happy staying at a not so nice place, I need a certain level of comfort.
Places We've Traveled
2018
Salt Lake City, UT
Arches National park, UT
Bryce Canyon, UT
Zion National Park, UT
Milwaukee, WI
2017
Charleston, SC
Pittsburgh, PA
Nassau, Bahamas
Clearwater, FL
Birmingham, AL
Nashville, TN
Grand Canyon
Palm Springs, CA
Nashville, TN
Yosemite National Park, CA
San Diego, CA
San Francisco, CA
Atlanta, GA
Ambergris Caye, Belize
Caye Caulker, Belize
San Ignacio, Belize
Gainesville, FL
Valdosta, GA
2016
Monroe, LA
Charlotte, NC
Fort Lauderdale, FL
Rock Hill, NY
South Haven, MI
South Bend, IN
Omaha, NE
Washington, DC
Borrego Springs, CA
San Diego, CA
Dublin, Ireland
Galway, Ireland
Killarney, Kerry, Ireland
Dublin, Ireland
Kansas City, MO
New York, NY
2015
Mendoza, Argentina
Santiago, Chile
Savannah, GA
Portland, ME
New Orleans, LA
Vancouver, Canada
Seattle, WA
Providence, RI
Stockholm, Sweden
Gotland, Sweden
Gothenberg, Sweden
Bergen, Norway
Stavanger, Norway
Oslo, Norway
2014
New Orleans, LA
Toronto, Canada
Allegan, MI
Denver, CO
Montreal, Canada
Burlington, VT
Nashville, TN
Boston, MA
New Orleans, LA
2013
Monroe, LA
Clearwater, FL
Valdosta, GA
Oahu, HI
Maui, HI
Sikeston, MO
Monroe, LA
2012
Allegan, MI
Monroe, LA
Santa Clara, CA
Allegan, MI
Dothan, AL
Boston, MA
Asheville, NC
Grand Rapids, MI
Seattle, WA
2011
Monroe, LA
Allegan, MI
Nashville, TN
2010
Allegan, MI
Paris, France
Bruges, Belgium
Amsterdam, Netherlands


---
After mucho travel in 2017, we've had a bit of a 2018 calm period. (I mean, Milwaukee for 24 hours was nice but I don't really count that as a trip.) We've been filling our time with fostering puppies, first Ingrid & Hugo, then Ferngully —
Puppies are wonderful. But a lot of work. I was looking forward to getting out of Poop & Pee City for a bit. Continuing our attempt to concentrate on places we haven't yet been together, and our enjoyment of National Park'ing it — we did Josuha Tree, the Grand Canyon, and Yosemite last year — we decided on Utah.
Bonus: we got to celebrate two Loyola NCAA wins on the road. Elite Eight! Final Four! Go team go!
Overall impression: I loved the state. Gorgeous. Breathtaking. Easy-going and down to earth people. I don't think it's a "I could live here" place. The cities are too small (Omaha, Milwaukee, and Kansas City are all bigger than Salt Lake City, which surprised us). The hot is too hot, the cold too cold. Though I didn't see or experience much conservatism outside of the alcohol laws, the Republican Party office a few blocks from our hotel, and a few Don't Tread On Me flags, I feel it would be too conservative for me. And not being a religious person, I found all the religion — the one type of religion — to be a bit much. But to visit? Absolutely!
An outsider's random first impressions of Utah in list format
Cows
Mountains
Sky for days
No McDonalds, no McDonalds, no McDonalds, tons of McDonalds, no McDonalds
Jerky (beef and otherwise)
Subarus
Pickup trucks
Car dealerships
ATVs
Mud
Guns
Interior design Western motif
Casual dress
Odd alcohol laws
Religion
Mormon
Latter Day Saints
God
Closed on Sunday
Cold, hot, rainy, sunny, snowy
White, white, white, Hispanic, white, white, white, black, white, Asian, Asian, biracial (b/w), white, white, white, white
Friendly
Nature
Cars wait for you to cross the street without impatiently nudging forward
Itinerary
Wednesday
Fly Chicago to Vegas 5pm
Arrive in Vegas 7:30pm
Dinner at VegeWay (vegan)
Drive 2 hours to motel in St. George — Best Western Coral Springs
Thursday
On the road 9am
Arrive at Zion National Park 10am
Hike Lower and Upper Emerald Pool Trail
Ride the shuttle around the park
Hike to the start of the Narrows
Stay at motel outside of Zion — Bumbleberry Motel
Dinner at Zion Pizza & Noodle Company — the Rosemary Garlic Pizza is sooooooo good
Friday
On the road 8:30am
Arrive at Bryce Canyon 10am
Hike Navajo Trail combined with Queens Garden Trail (counterclockwise)
Drive to various viewpoints around park
Visit lodge
Stay in motel outside of Bryce — Ruby's Inn
Dinner at Ruby's Inn
Saturday
On the road 8am
Arrive at Arches National Park 12pm (waited in line to get into park for 45 minutes)
Hike Delicate Arch trail
Drive to various viewpoints around park
Stay in motel outside of Arches — Aarchway Inn
Dinner at Zak's (just a bar, nothing we'd recommend but we wanted to watch the NCAA tournament) and walk around Moab (adorable locally made home goods store Tumbleweed, where I got the bike toilet paper holder below)
Sunday
On the road 8am
Arrive in Salt Lake City 11:30AM
Visit the Capital and drive through neighborhoods
Stay at hotel in the downtown area — Hilton
Lunch at Zest (vegan)
Dinner at Vertical Diner aka Sage's (vegan)
Monday
Work day
Drive around town, check out neighborhoods, visit the Latter Day Saints compound and University of Utah
Dinner at Proper Burger (vegan options)
Tuesday
Work in morning
Drive to Antelope Island
Dinner and trivia at Proper Brewing (vegan options)
Wednesday
Work in morning
Fly to Chicago 2pm
Tips
Though it will probably cost more, we recommend flying into one airport and out of another so that you don't have to retrace steps and can see more. In this case, we flew into Vegas and out of Salt Lake City.
If you're going to visit multiple national parks this trip/over the year, look into getting an annual pass. It might be worth it.
Be prepared for all kinds of weather — we saw 60s to 30s, sun to snow to rain, windy to calm.
Park passes are good for seven days so you may want to gift it to someone when you're done (we saw a guy exiting the park and stopping car by car asking if anyone wanted it; you can also leave with your concierge). BUT make sure you don't need the pass to get to your next destination, e.g. if you're going Zion to Bryce. We almost learned this the hard way.
Bring lots of water and snacks — we did a grocery store run outside of Vegas
Lodging in and near the Parks is pricey for what you get. While the idea of not having to drive or wait in line to get in is appealing, we found lodging inside the park to be too high (though, if you camp, it seems reasonable; we're not campers). The places we stayed were eh — they fit the requirement of being close to the Park, clean, safe, and with a bed where we could sleep. Nothing special. Limited pickings, which is reflected in the price.
Ask at the Visitors Center about difficulty of trails, curtailed to what excites/scares you — some "strenuous" trails I could do because they weren't high and on the ledge'y, simply a good cardio workout, while I had trouble with some "moderate" and "easy" hikes because I was scared I would fall off the edge even though it was a simple walk
Zion: Angels Landing and the Narrows are highly recommended hikes. I was too scared to do them but it sounds like YOU should.
Even though we only spent a day at each park, you can definitely spend multiple days in each.
Get to the parks early to avoid lines and crowds. We had to wait 45 minutes in line at Arches because we arrived in the afternoon.
Take advantage of the free breakfast at your lodging. The Hilton was the only one that didn't offer a freebie for everyone but we were able to still get it due to our HiltonHonors membership (look into these types of programs, you often get some good perks)
Many places are closed in off season and on Sundays
Renting a car was great as we were able to travel almost the entire state, on our own schedule. It's pricey to park the car at Salt Lake City hotels though — ours was $18 a day — so you may want to return it to the airport and be carless in SLC. It's very easy and short to get from the airport to downtown via train or cab.
Though, it was fun to drive through the neighborhoods, especially allowing me to oogle rich people houses as I do. We found some particularly richy rich houses in Holladay. This post will give you some more neighborhood ideas.
My only regret is that we didn't make it to Park City, about 30 minutes from SLC. Supposedly cuteness all around!
Don't get excited that Hamilton is in town just because you see a Hamilton sign; you may be a week early.
They don't sell Book of Mormon tickets in the Church of Latter Day Saints.
Utah's Weird Relationship With Alcohol
"The alcohol laws of Utah are some of the most restrictive in the United States. Current Utah law sets a limit of 3.2 percent alcohol by weight in beer sold at grocery and convenience stores and at establishments operating under a "beer only" type license, such as taverns, beer bars and some restaurants. Beer over 3.2 percent by weight is available in State Liquor Stores and Package Agencies and at clubs and restaurants licensed to sell liquor. In commercial facilities, the time at which alcohol may be served is limited, and alcohol may not be sold any later than 1 am under any circumstance. Since 1935, Utah's liquor industry (all except 3.2% beer) has been controlled through state-run liquor store outlets.
Zion curtains are partitions unique to Utah restaurants that separate restaurant bartenders preparing alcoholic drinks from the customers who order them. These partitions are often made of frosted glass since they are required to be "solid, translucent, [and] permanent". They were mandated in hopes of combating excessive drinking by keeping alcohol out of sight of restaurant patrons who choose not to consume alcohol.*
The chain Capital Grille refuses to come to Utah due to the laws. Casual restaurants like Chili's and Applebee's have had to spend extra money on reconfiguring their restaurants' layouts in order to accommodate the laws and hide alcohol from view. Ruth's Chris, which has a large contingent of out-of-town businesspeople who are used to ordering alcoholic drinks after work, have to inform their patrons of laws requiring that no more than 1.5 oz. of alcohol be poured into any drink and that an order of a food item is also required. Out-of-state restaurants that rely heavily on brunch revenue would suffer due to the ban on bloody marys and mimosas before 12 p.m."
*As of the Spring 2017 legislative session the Zion Curtain laws are being revoked and the requirement is being withdrawn from restaurants and pubs.
Cheese-It Recommendations
Our Trip in Pics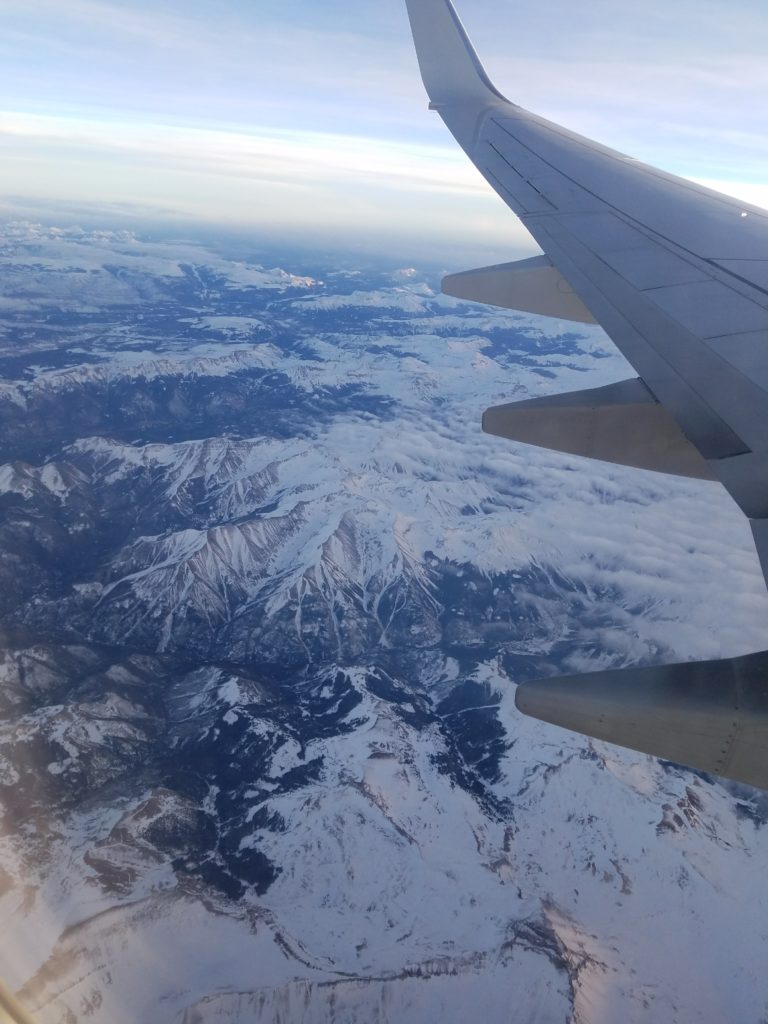 Found these in my jacket. Great reminder of another lovely adventure — Ireland! And to empty out pockets.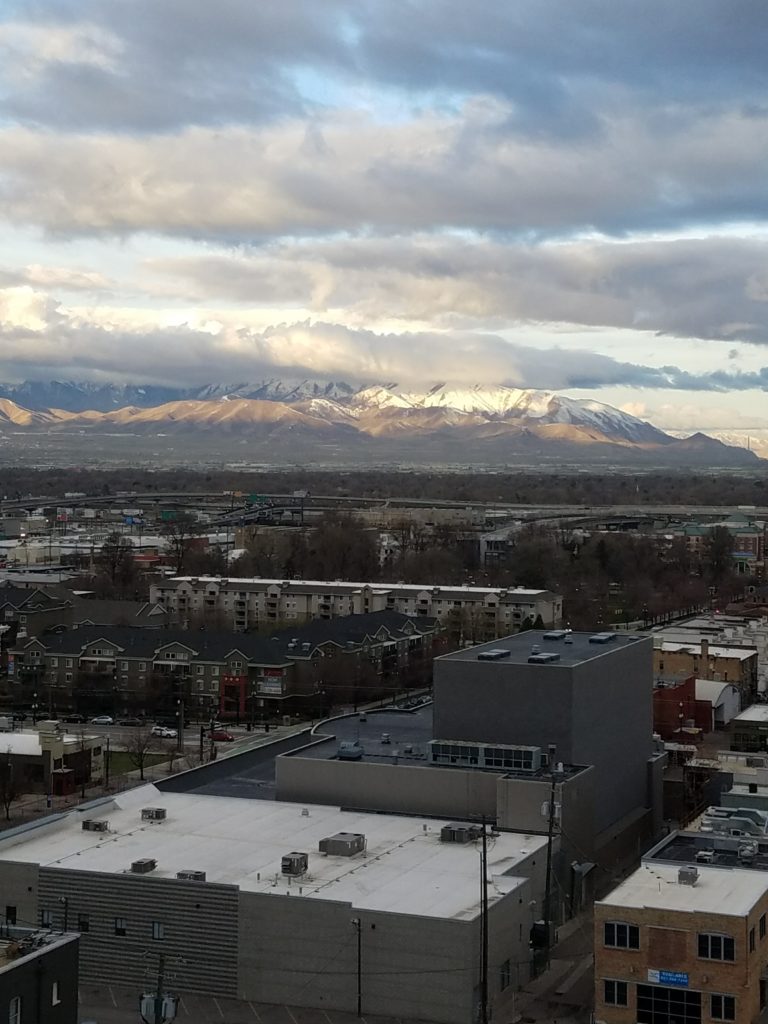 Got any Utah recommendations of your own? Share in the comments!
---
To see posts about other trips of ours, click "Travel in "Blog Categories" on
the main blog page
.
If you want our travel recommendations, the blog is the first place to head.
If you don't see a location listed and you know we went there, you can reach out
here
.
Life of Yes℠ Travel — adventure the world with a bunch of other Life of Yes℠ folks! Come solo, come with someone, come with others. Interested in being notified if and when the travel branch of Mac & Cheese grows? Sign up
here
.
We offer various travel webinars. If you'd like to learn when the next one is offered, you can:
Travel Links
Links may be referral links where you get a perk/discount, I get a perk/discount, sometimes we both get a perk/discount.