I worry I will be forever looking for some type of job nirvana that doesn't exist
.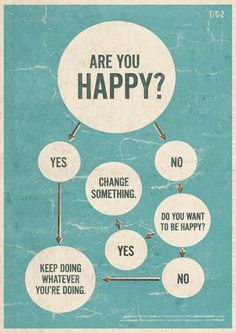 .
One of the best things about this internet thing is the ease with which you can ask for help and the swiftness with which others can offer help.

One of my favorite things about my various offerings is the community created — its diversity, its immediacy, and its supportiveness. Regardless of whether or not members have met. Regardless of whether or not they're friends. Regardless of political affiliation, income, education, religiousness, you name it. Reflections shared are genuine and thoughtful.

Recently, a member of one of the Cheese-It communities asked a question about leaving an unhappy job situation. Immediately, people jumped in with their experiences, suggestions, and virtual hugs.

We've all been there. No fun.

Because so many of those who come to my offerings are looking for change, often rooted in a new career path or a "What am I doing with my life?" pondering, I thought it'd be beneficial to take a peek at our conversation.
It also is incredibly comforting to know you're not alone.
So with permission of all conversation's participants…
---
ASKER: To those of you who worked at a job you were unhappy at:
When did you finally put your two weeks notice in? What did it take?
I keep waiting for the "right time" because I am afraid of paying full price for my medications/therapy without my insurance. But I also feel that my patience will run out very soon.
RESPONSE
One of the biggest lessons I've learned over the years, the "right time" is NEVER coming. Job wise. Romance wise. Travel wise. Money wise. Housing wise. Anything wise. No great answer to when and what did it take but in general, if my quality of life is severely impacted in a negative way, I do everything I can to change it, even if it means taking risks and being scared; I trust it'll work out, whatever that means. And it usually does.
RESPONSE
Last job I quit because I was extremely unhappy, I did not give the courtesy of two weeks… I walked in & told my boss she was abusive & energy draining & that I wished her the best moving forward without me… Then I walked out. I felt fierce in that moment, then panicked, because I had just 4 weeks before left my marriage… Incurred A LOT of debt over the next year & have spent the last year & a half catching up… You'll know when you can't take anymore… Wishing you the best outcome!
RESPONSE
You will know when you've had enough. Conventional advice is that you should never leave one job without having another first, but when you are stuck in a soul-sucking job, it takes time to recover and become the person you were/want to be again. If you have a gap in employment – it's OKAY. Give yourself time for some self-care.
RESPONSE
I remember the moment when I knew I had to leave my job, but I didn't have enough money to be comfortable with having no income coming in. I started saving money, I was on pricey prescriptions at the time and I asked my doctor to transfer me over to the generics to lower my costs once I left my job, and I found a doctor that did sliding scale. I did about 7 or 8 months of solid saving before I quit. I agree with XXX, it takes time to recover from a soul sucking job – And XXX and XXX, that if if's impacting your quality of life, it's not worth it. Maybe thinking about looking at your barriers in a different way. I know it's overwhelming, but I really believe that everything works out in the end. Never the way that you think it will, but it works out.
RESPONSE
You just have to jump. I quit a job last year with nothing lined up because my boss was sexist and unethical. I was being asked to fudge numbers and I didn't want my name to be tied to that. If it doesn't feel right in your gut, leave! Things always have a way of working out. Will it be tough, yes. Will you feel empowered and happy you did it, absolutely! Good luck to you!
RESPONSE
Just do it. When I quit my old job (in NY), I had verbally agreed to live with my roommate (in Chicago) but I hadn't even signed the lease yet, and I didn't have a job here. But another week at my old job seemed so utterly impossible to do–quitting and taking the blind leap in to unemployment seemed more feasible to me, so I did it.
One suggestion: don't do it when you're angry. Telling off and/or insulting your boss is just not the way to go. Your words will have more meaning and power if they're calm and collected.
When I moved here I found that it was much easier to get part-time jobs over full time. I had so many interviews for such random shit. If you're worried about money, take something part time just to have some money in your pocket.
The health insurance thing is scary for sure. I worried about it all the time. I took the same approach as XXX–saved a TON in a very short amount of time and switched to generic meds. Also got all my appointments in before I left!
A close friend of mine just left the same job I did nearly a year ago with nothing else lined up. She said she just couldn't do another week of crying. She's now taking some classes, crafting, and got a random PT gig. She's so happy. You'll find that your quality of life improves immediately, and that means more than money ever will. I know it sounds cliche, but to be honest I am making $10,000 less per year than I was at this time last year, but I am SO MUCH HAPPIER. Just do it!
ASKER
These comments are fantastic. Thank you for sharing your experiences! I know the "right time" won't appear but I was hoping something would edge me to leave before I have a nervous breakdown. I also have that fear of not leaving a job unless I have another one lined up. I've heard it's less attractive to prospective employers to not have a current gig. Then I think – so many people are unhappy at their jobs, and I've only had 7 jobs but I've been unsatisfied in all of them. Is there really *any* job I'd be satisfied with? Do I just have the personality type that will be forever longing for something better? This worries me a lot. I love the mission of my current job and feel guilty complaining because on the outside its a fantastic nonprofit. But on the inside I am undervalued and so very stressed. I love the idea of "getting all of my appointments in", stocking up on medication and living expenses, and then taking the time to figure out who I want to be and what I want to do, and taking a PT job if necessary in the mean time. I just worry I will be forever job-hopping, looking for some type of job nirvana that doesn't exist.
RESPONSE
And focus on the positives that you do have in this situation – like your savings, the emotional support from friends and loved ones, a clearer head because you are away from the craziness, etc.
RESPONSE
Something you said, XXX, about never being happy at your job – maybe you can find that satisfaction from something else, like a hobby or personal interest, that you're putting that expectation on your job. Of course, we all want to have great jobs that we're happy at, I'm not discounting that, but maybe the job is just a means to give you the resources so you're doing things that you love outside of work? Just a thought.
RESPONSE
I told my boss I wasn't coming back next year and then felt a little panicked that nothing else would come along (granted, as a teacher, I have a bit more time to find something else than 2 weeks). However, I didn't truly throw myself into the job search until I knew I'd quit. When I had the safety net of maybe coming back, I wasn't as committed. And then, an amazing opportunity came along–but I'd also tapped every network and connection I had and really had to put myself out there (and the fear of not having a job pushed me to do that!)
As for not being satisfied with a job, the longest I've stayed in a position has been 4 years (my current job) and there have always been dissatisfying pieces. That said, I think it's like finding anything else in life: some people meet their soul mate right away, others date forever and don't find the right one. It doesn't mean you never will, it just means you haven't found it YET. If you figure out what you really want, where your passions lie, the kind of people you want to work with, then you'll be able to actively pursue the dream. Just be open to opportunities and they'll come.
RESPONSE
Have you started looking for something else? You have to feel into if it feels right to leave cold turkey (which in fact it may) or if you'd prefer to have your next move in place, realizing, too, there's never a perfect time, and taking action is the best way to get more information. Good luck!!
RESPONSE
I must admit, I've been lurking on this post because I needed this very inspiration/advice. So while I don't have anything new to add, just know that you aren't alone XXX!
RESPONSE
Haha, me, too! I've been unhappy at my job for quite some time. So, I know the feeling. I'm scared that one day I'll just throw in the towel out of frustration, because I know that I could be doing something better. While I believe one should follow their dreams, I need some kind of plan. I changed my perspective of my current job and realized that it is a blessing. I have a secure job with benefits and now is a great time to start working on my business. I guess it depends on your personality… are you a jumper or water tester
RESPONSE
A few thoughts…I generally would never advise someone to leave a job without another one lined up as it us usually easier to find a job when you already have one. That said, I did leave my job 4 years ago to spend a year traveling without any idea what I would do when I returned. I set a date for myself to leave 6 months out and just the simple act of doing that made everything at work so much more bearable – I just stopped caring as much because I knew I was leaving.
As for the worry about losing benefits to cover prescriptions, isn't that what Obamacare is supposed to help with? I would look into your options on the health insurance exchanges to see if you might be able to find a plan that isn't too expensive that would cover your prescriptions.
Last thought – when you do start looking for something else, be very careful about how you craft your explanation for why you are looking for something new. I can speak from the hiring side that no employer wants to hear a prospective employee complain about their current employer. You need to spin everything into a positive (i.e., you aren't stressed, you're looking for new opportunities for growth...)
RESPONSE
When I decided to leave my job, I spent a fair amount of time while still working there looking for my next job. Once I gave myself permission not to "care" so much at the sucky job (like, literally standing up and walking out the door at 4:55, saying no to assignments, taking every other Friday off just because), it not only gave me time to focus on my job search but also taught me how to set boundaries and enjoy work more. I am also someone who thought I'd never be satisfied because I hated every job I had. Turned out it was because I was draining myself with all my intense "caring." At my new job, I still do all those things I started doing when I checked out of my old job: say no to assignments, leave on time, take vacations. I'm also better paid, work in a field I care about more, an respected by (and respect) my peers and got promoted after my first year… Respecting your need to work less "hard" can do a lot for how other people see you.
RESPONSE
Take care of yourself, prioritize your self care, and your happiness. You will know when you know! smile emoticon I know that is generic, but it's true! Wake up each morning, and say "Is today the day?" If not, then it's not. You will know. And, when it is right, you will figure out how to handle your money. When we feel so strongly about something, we do (almost) anything to figure out how to make it happen. One more thing that I learned from a Steve Jobs commencement speech. Wake up each morning, look in the mirror, and ask "If today were the last day of my life, is what I am doing today what I would want to be doing?" If the answer is "no" too many days in a row, then something(s) need to change. I know it's a little morbid, but one day will be the last, so it really puts things in perspective. That is what I used to finally help me make my decision to leave a job that I had "talked" about leaving for years. Even with all this advice XXX, PLEASE know that you know the answer, and trust that!
RESPONSE
Addressing the insurance issue, at my old job, I stayed just 2 days into the new month because that gave me insurance through the end of the month. It was a small cushion, but helpful so might be worth subtly looking into if this would apply at your company. On bad days I also feel like every job posted would be soul-sucking and wonder if there is anything that would not be miserable. Hang in there, it will get better.
RESPONSE
XXX, you can get health insurance coverage through the ACA Marketplace. Leaving a job is one of the things that allows you to apply for coverage outside of the open enrollment periods. Depending on your financial situation, options may or may not be super affordable, but you should definitely check it out. It's possible you may qualify for a subsidy. Depending on how much you'd pay out of pocket for the prescriptions, you may pay less to get the coverage. Every plan on the marketplace is required to cover prescriptions. And in case you're worried, ACA regulations prohibit insurance companies from rejecting or charging more to people with any preexisting conditions. Feel free to PM me if you have more questions about it, my line of work requires intimate familiarity with Obamacare and insurance.
RESPONSE
I have been in your position sadly 3 times! My advice: leave before you get so miserable it impacts your job performance. IL is a payout state so ask HR when you accrue vacation time (15th of the month etc) and have your last day be the day after. Give 2 weeks and be honest that you do not have anything lined up but you need to move on because you are looking for a new opportunity. If you need a break after quitting but want some income, look into temping. You can also volunteer somewhere to fill in the gap on your resume. Quitting a crappy job is scary but you always feel better after you do it. Good luck!

If you're interested in exploring these topics further and meeting others going through the same journey, join the Secret Sauce Squad or work with Saya one on one.

Do you have any experience with being unhappy in a job? Any advice you'd offer? What was your breaking point? How do you know when to leave? Or did you stay, and if so, why?