Did I really just lick a guacamole cup and 'mmmm' this beet salad?!
Note: Kitchfix used to be CJK Foods, so if you see mention of the latter, that's why. They've transitioned most of their stuff but still a work in progress. They've also switched packaging, using containers you can throw in the oven or microwave and that come wrapped in instructions, as opposed to getting a sheet of instructions. Some of my pics are of the old packaging.
This summer I came to the realization that I wanted to spend less time thinking about and dealing with food. That I wanted to eat healthy without effort. I am so motivated and go get 'em when it comes to most areas of my life. But a laze-haze takes over when it comes to food. There are just so many other things I'd rather be doing than looking for recipes, creating a shopping list, wandering store aisles, julienning carrots, and washing dishes.
If you know me, you know that weight has always been a struggle. I didn't want yet another diet. And I could care less about terms like gluten, dairy, anti-inflammatory, vegan, superfoods, paleo, corn, soy, and clean. That said, if the person preparing my food cares about that stuff, great!
Knowing the time and financial commitment of going through an improv program, and knowing how protective I am of my time and money, as well as the many available options and the breadth of my research, I often get asked, "Where would you recommend taking improv?" People put a lot of stock into where I decided to park myself for a year and half to learn Tina Fey'ness (if you're curious, io Chicago). I found myself in the same scenario when it came to choosing a food-solution.
I did what one does when wanting to try something new — I googled. Which of course brought up tons of overwhelming options.
What I Didn't Want
A non-Chicago company — I want to support local businesses who use other local businesses
A huge conglomerate — being a little guy, I like to support the little guy
Lack of community-mindedness — desired a company that gives back and looks to create community amongst employees and clients
Anything to do with a diet — no counting calories, no consuming only lemon water and grapefruit
Dealing with items you need to return to the company, e.g. coolers and containers
A subscription service where you have to order a minimum or suspend/cancel membership
Food I have to do anything with except heat and eat — no prep, no cooking
Delivery required — wanted option of delivery and pickup
Inflexibility — small windows of time when you can get delivery or pickup
After going down the rabbit hole that is internet research, reading articles, websites, and reviews, I decided on Kitchfix.
'A Chicago-based company that specializes in providing superfoods with super standards to help busy people live the healthiest possible lives. We create ready-to-eat, delicious, chef-crafted meals made with nutrient dense, locally sourced, organic, gluten free, and dairy free superfoods.'
My Kitchfix Likes
Local company that utilizes local businesses
Option for delivery or pickup
Convenient pickup locations (they call them hubs) and times

Mostly neighborhood gyms
I go to a Crossfit that's a seven minute bike ride or a gym that's a ten minute bike ride away

Ease of ordering
Menu variety
Quality of food, both in taste and in preparation
No commitment

So easy to adjust for things like travel or low cash-flow; you just don't order until you're ready to order again
No contracts, memberships, or long-term obligations
No order minimum

Not having to think about or prep for meals

Your decisions are limited to choosing the meals, the day(s) you want to get the food, and if you want to microwave, oven, or stovetop

Community involvement

Pre Kitchfix, founder Josh Katt taught city kids how to cook via Common Threads
Two of his early employees were from the Cara Program, a training program to help those caught in a cycle of poverty find jobs (I love Cara! They were the Do Good partner for the last Fear Experiment℠; you have to go to their Motivations program, held every Monday thru Thursday — part storytelling, part song, all inspiring)
Additional employees have been hired and retained from Growing Home, a gardening training program
Though I don't think anything has happened yet, when I suggested gatherings for clients, as a way for folks to meet other folks, Kitchfix said that's in the cards

Responsive — the few times I've offered suggestions or had questions, prompt and thorough replies
DIY Entrepreneur — Josh's story tugs at my 'notice a need and offer a solution via doing what you're good and passionate at' heart strings
Watch a baby grow — they're relatively new and it's fun to watch the growth from startup to thriving bona-fide company

Started with 15 clients and 1 location
Moved from a 1000 square foot kitchen to a 5000 square foot kitchen
New branding
Just started selling in Whole Foods
$300K in investments
Positive press

Special Requests — this doesn't affect me per se as I'm not allergic to anything nor am I a 'dressing on the side' gal, but when you place an order, if you do have an allergy or special request, there's a spot to communicate that, and from what I've seen, it seems like they're very good at accommodating
Nutritionist — another area I have yet to utilize, but 'Jenny the Nutritionist' is available to answer questions and support you
Sense of humor — they're active on social media and aren't afraid to crack a joke or two
Recognize the power of word of mouth and client feedback

I've been offered various discounts, e.g. $10 off next order, for filling out surveys about their service and product
They reward you for spreading the word with your referral link, e.g. $10 off for every person you refer who orders AND that person gets $15 off their first purchase of $30 or more (here's my link if you want the discount)
My Kitchfix Wishes
The nutrition info was on the main order page instead of having to click to get a pop-up window
I could 'favorite' meals or make notes on the website so that in future orders, it's easy to remember if I want to re-order an item
The referral page was more welcoming

It's just a registration page with no info on Kitchfix; not a great first impression
Would love it if the referral link took a person to the homepage that was tied to your account a la Dabble (that's a link that takes people to Dabble's homepage and when people register via it, I get Dabble Bucks to use on classes)

Location

For purely selfish reasons, I wish they were in XSport or Core Power, my gym and yoga studio, so I could grab meals after a workout
When I suggested these locations, I got a prompt "We'll try!" response, so yay
No biggie if it doesn't work out, as I have a plethora of nearby options but thought I'd ask
None of these 'dislikes' are substantial nor anything that would have me cease using Kitchfix.
My Kitchfix Journey
I ordered Kitchfix for a few weeks this summer and then stopped mostly due to travel. In that short time, I became so enamored that I asked Chef Josh to speak at our popular Idea Potluck, where interesting Chicagoans get six minutes to do whatever they want, in front of a packed house —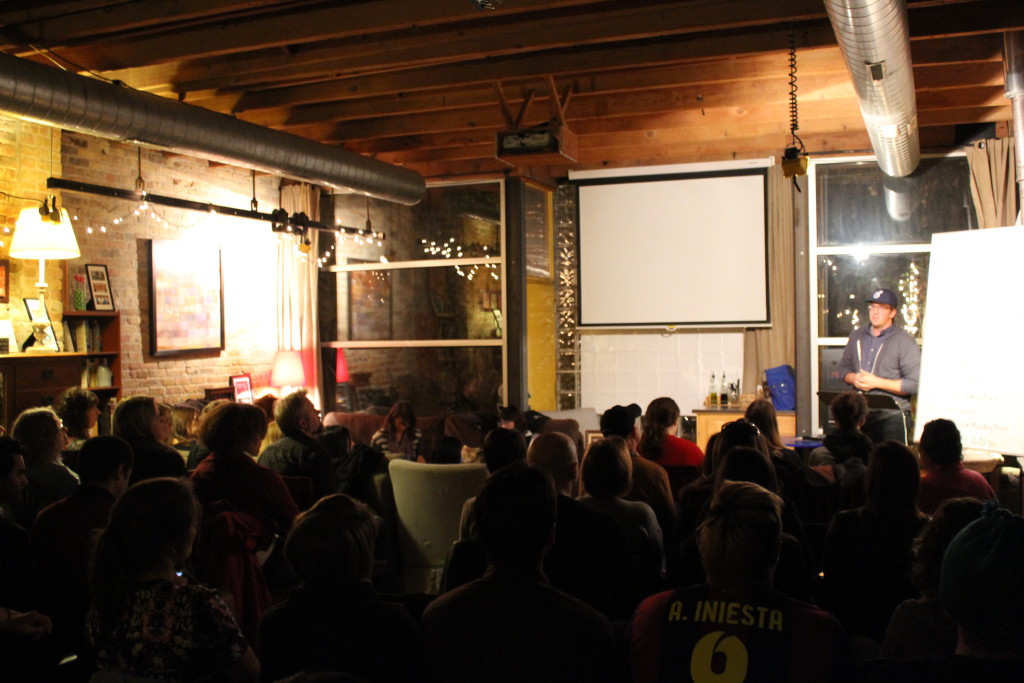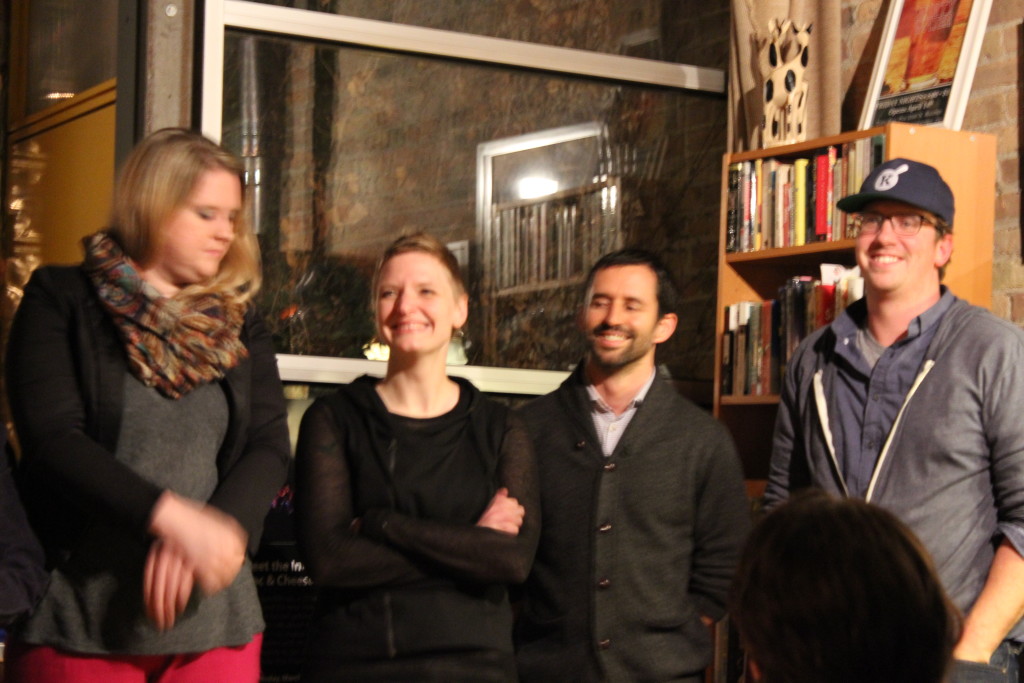 Some of the Idea Potluck Dishes (what we call the presenters), including Chef Josh, far right
I later learned that Josh hates public speaking, so very honored he faced fear for us!
As we often are come December and January, I was all things HEALTH. So I decided to give Kitchfix another go. I snorted when I read in an article that Kitchfix is for people with more money than time. I have lots of time and little money (I work from home and am self-employed). But I figure that if I'm going to spend money, encouraging health is a 'good' expense and am currently re-enjoying all things yummy and easy.
.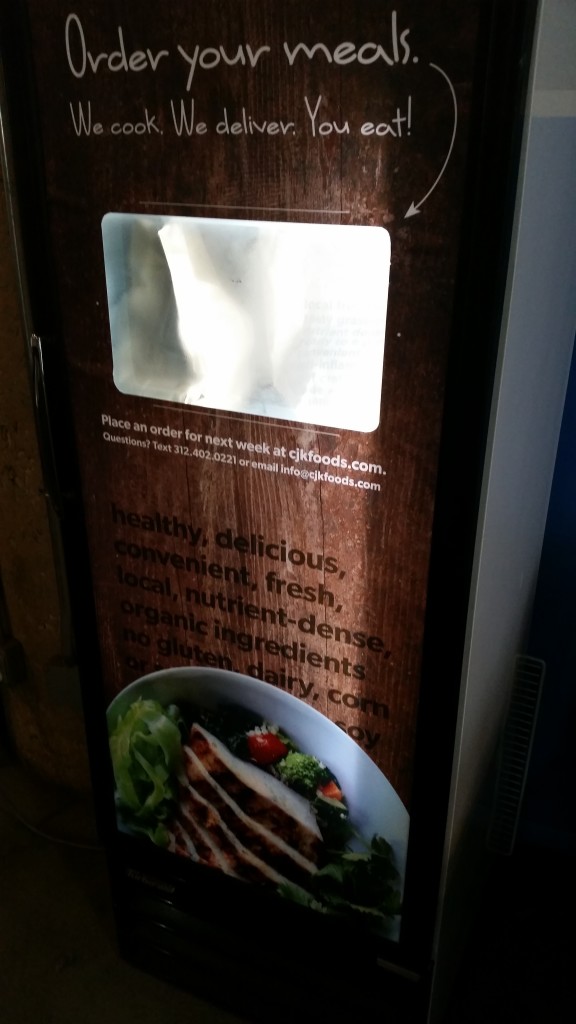 .
A Kitchfix fridge
.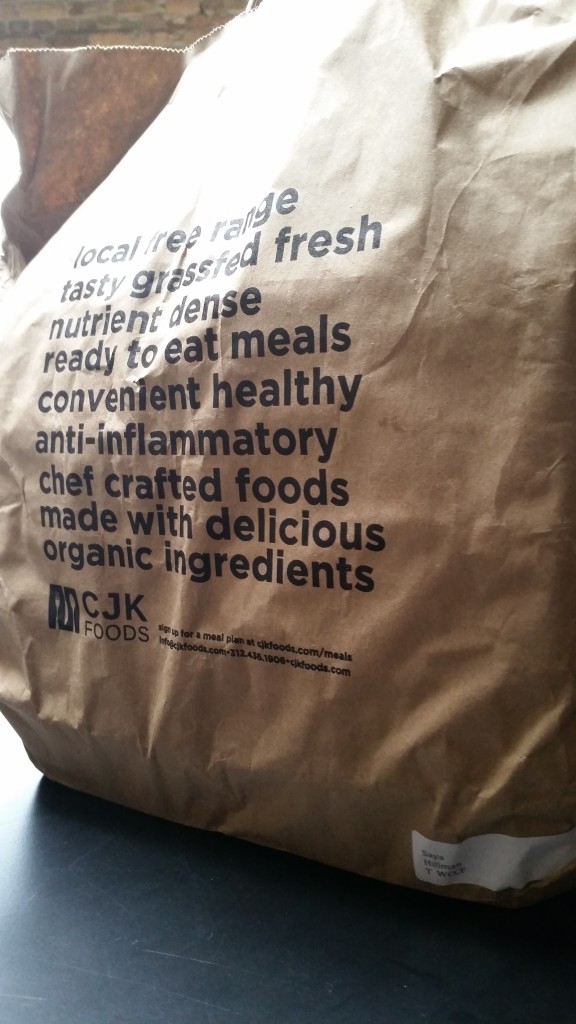 .
How your food comes packaged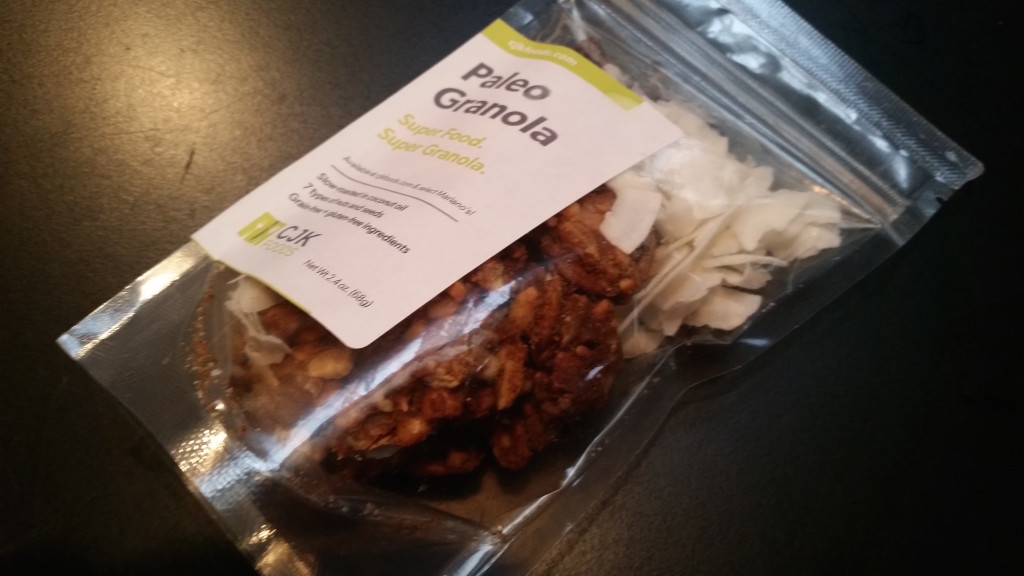 .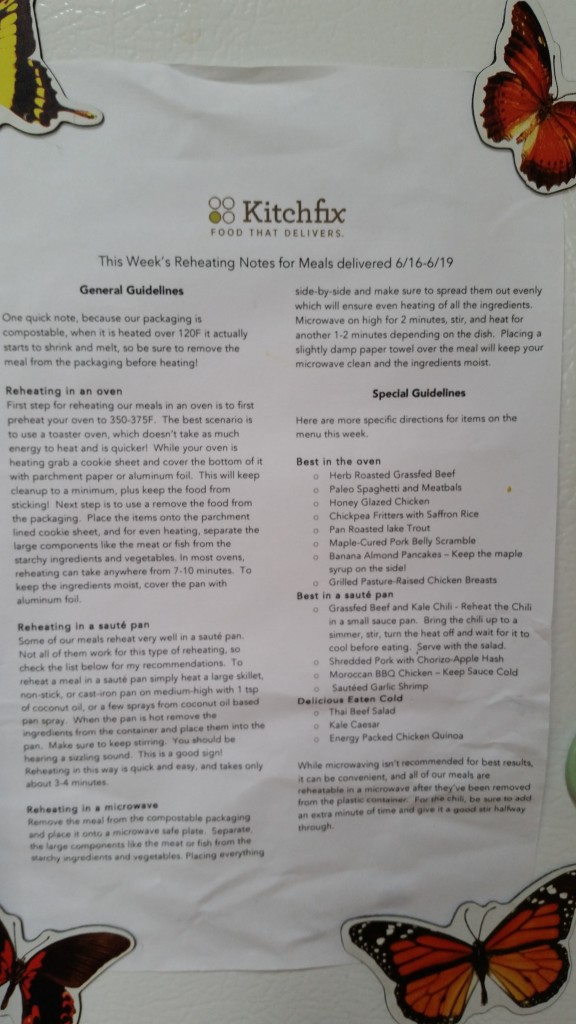 .
Old heating instructions — same info, different method now
Old packaging (large sizes)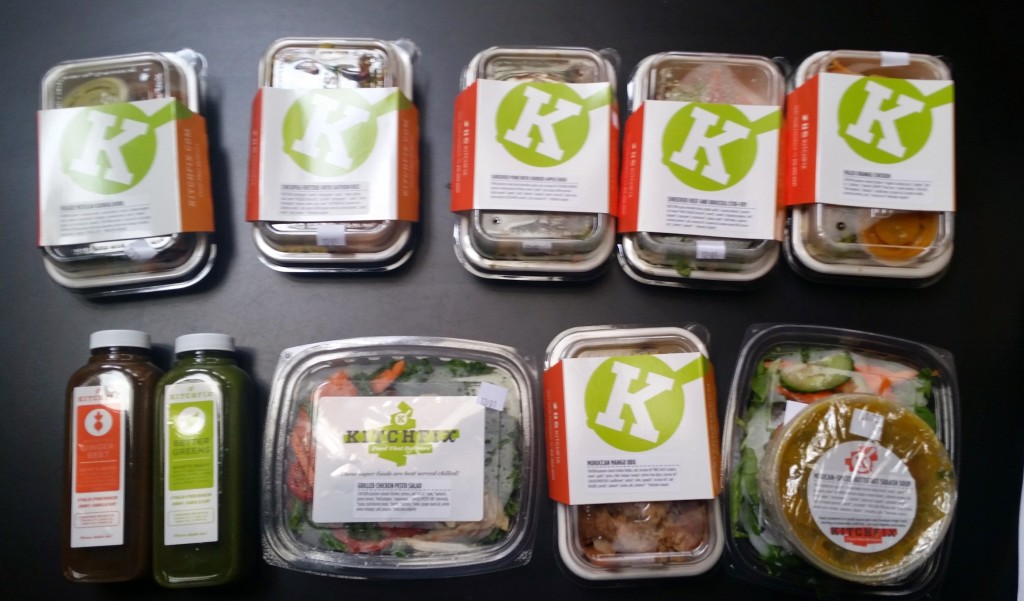 New packaging — heating instructions on back (medium sizes)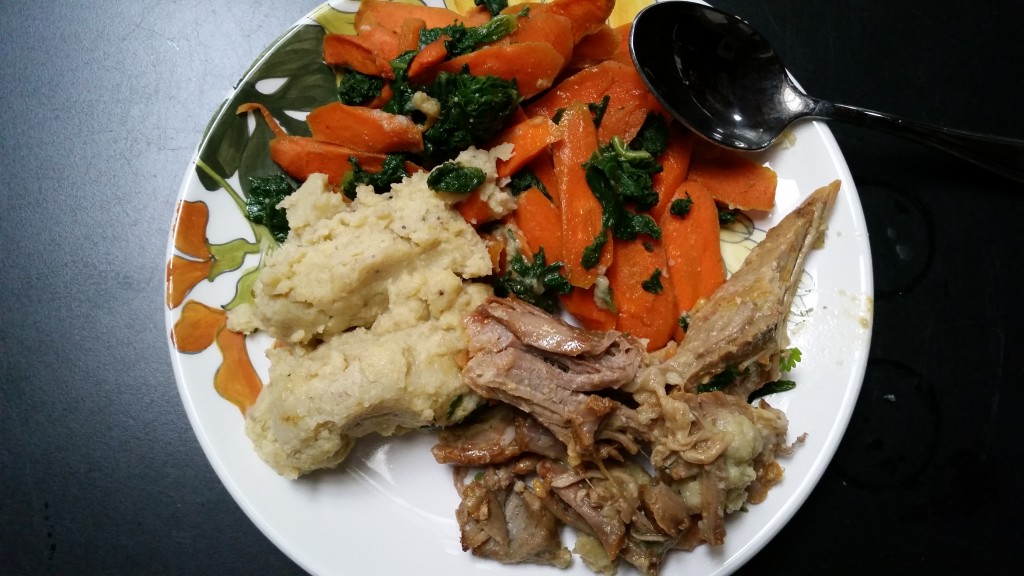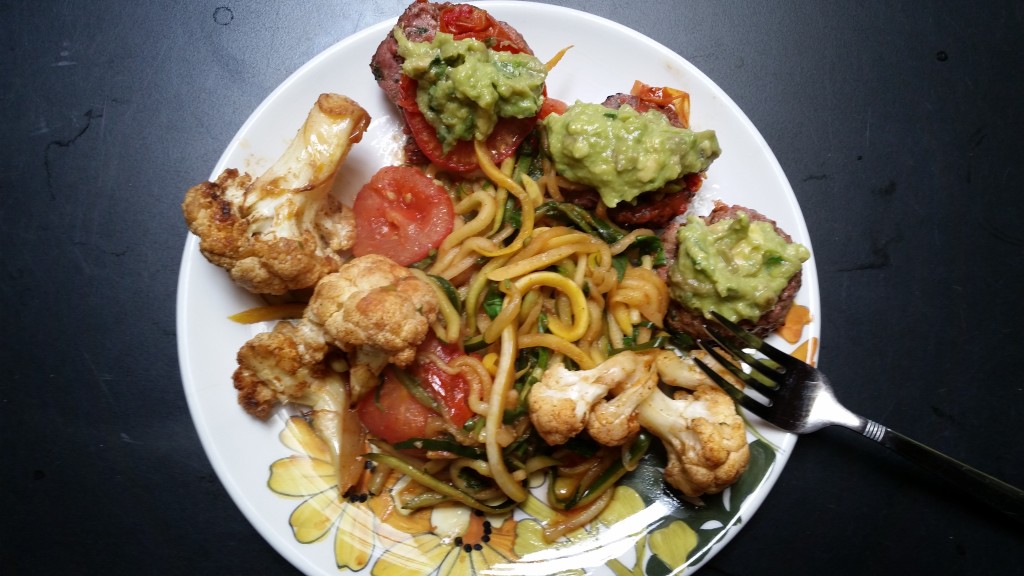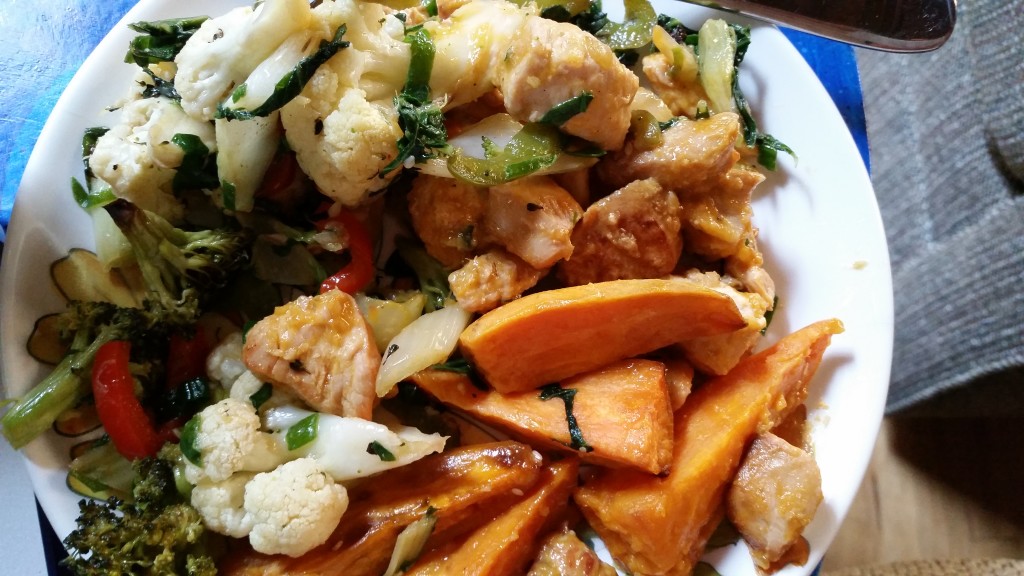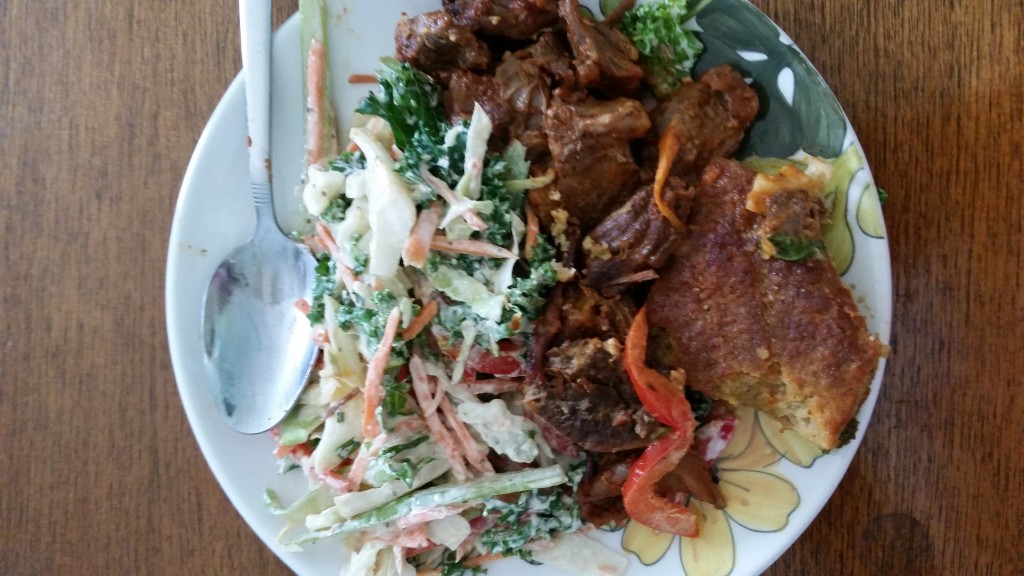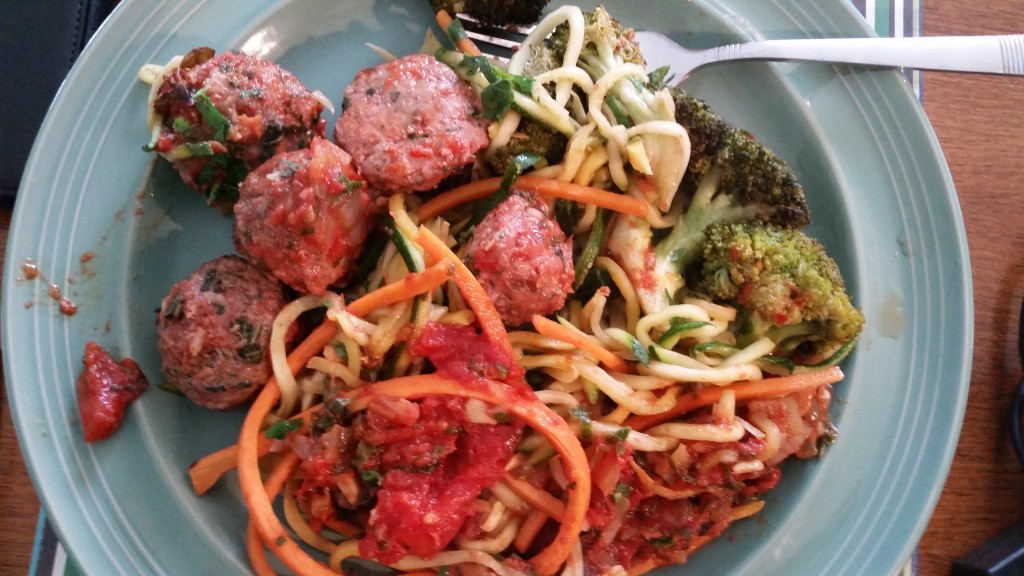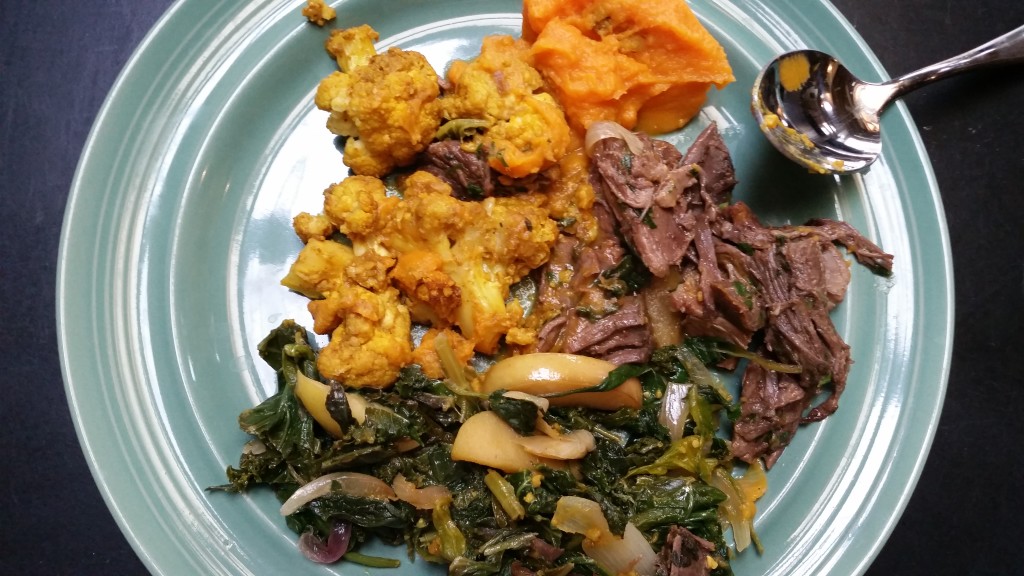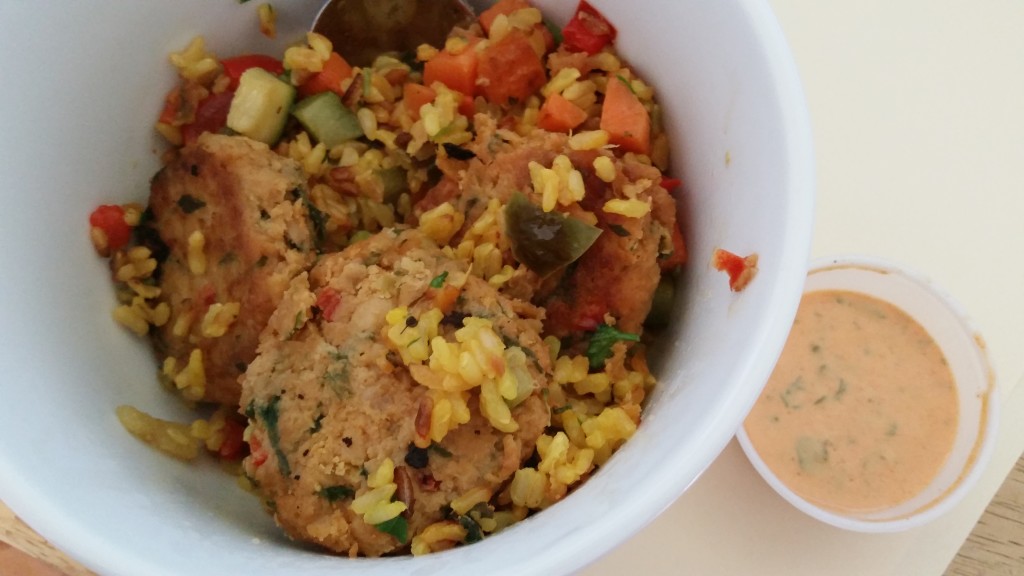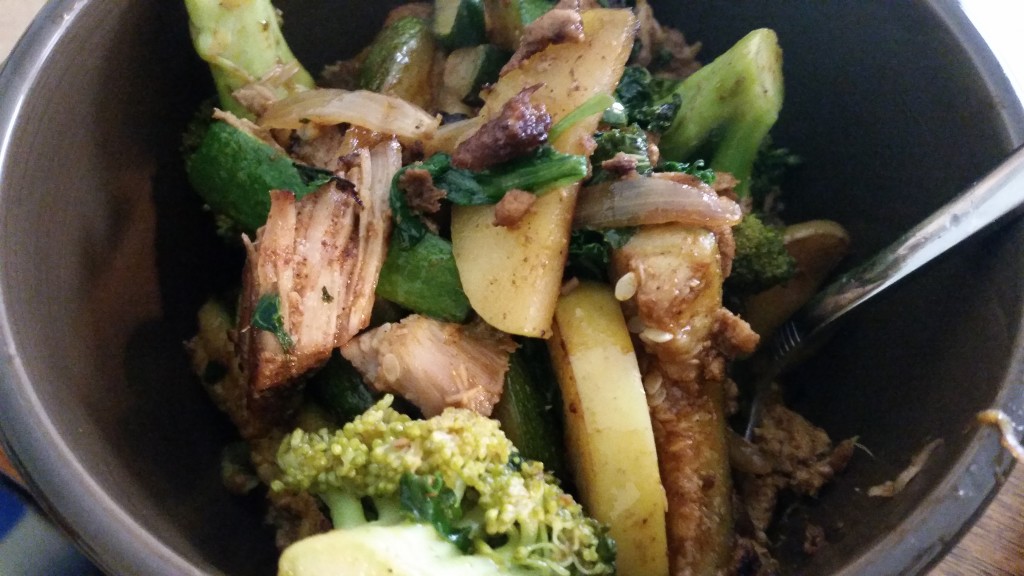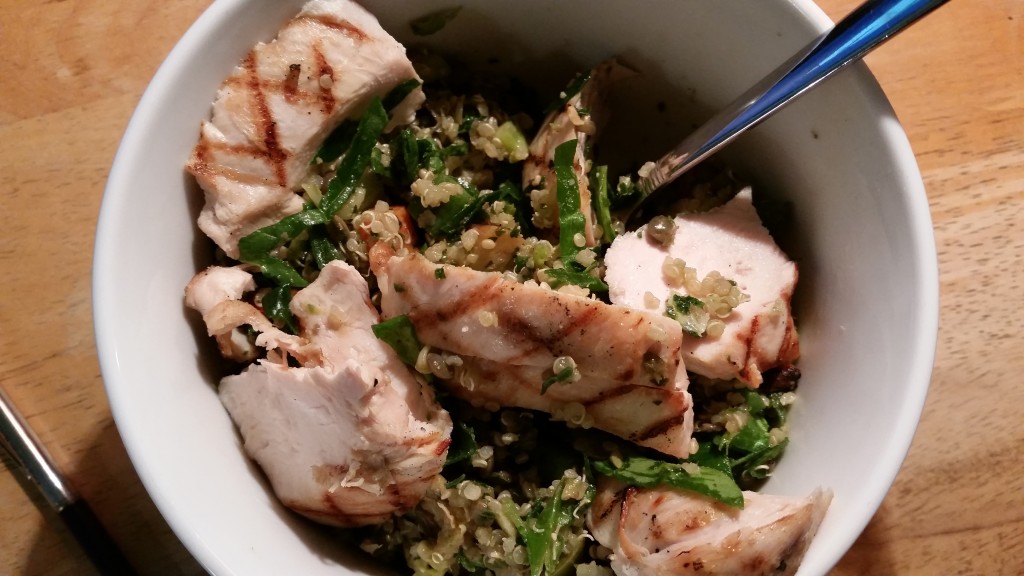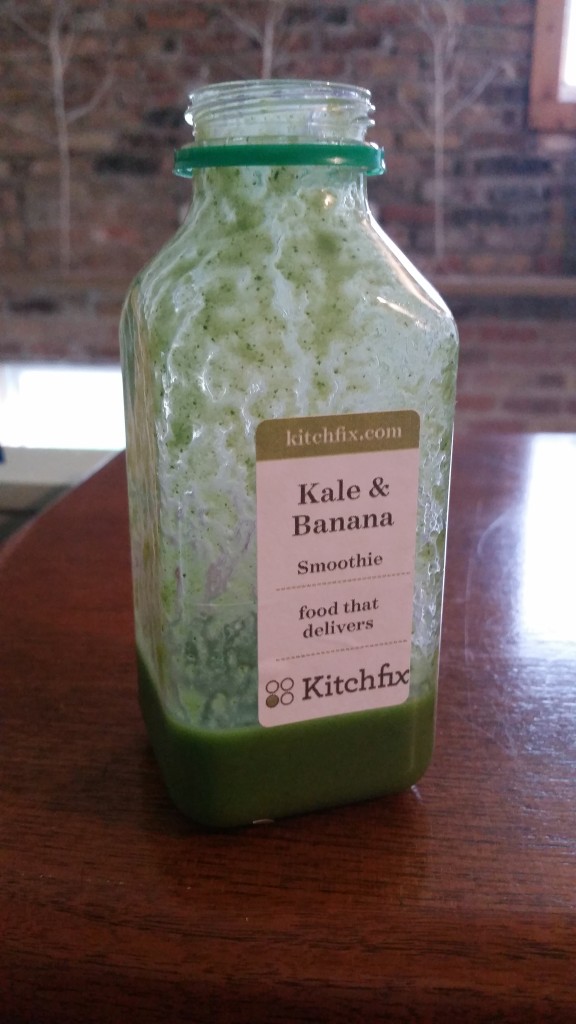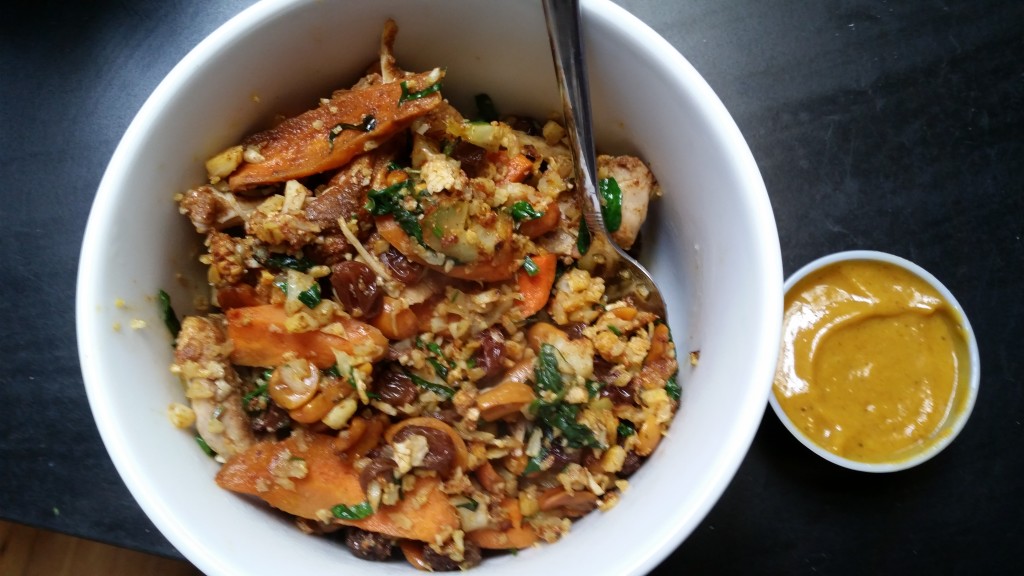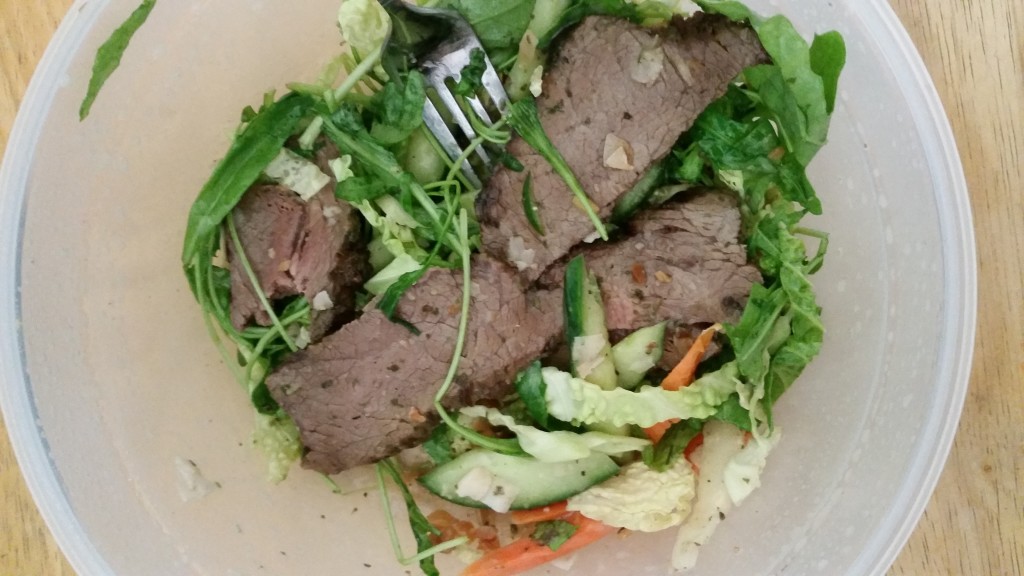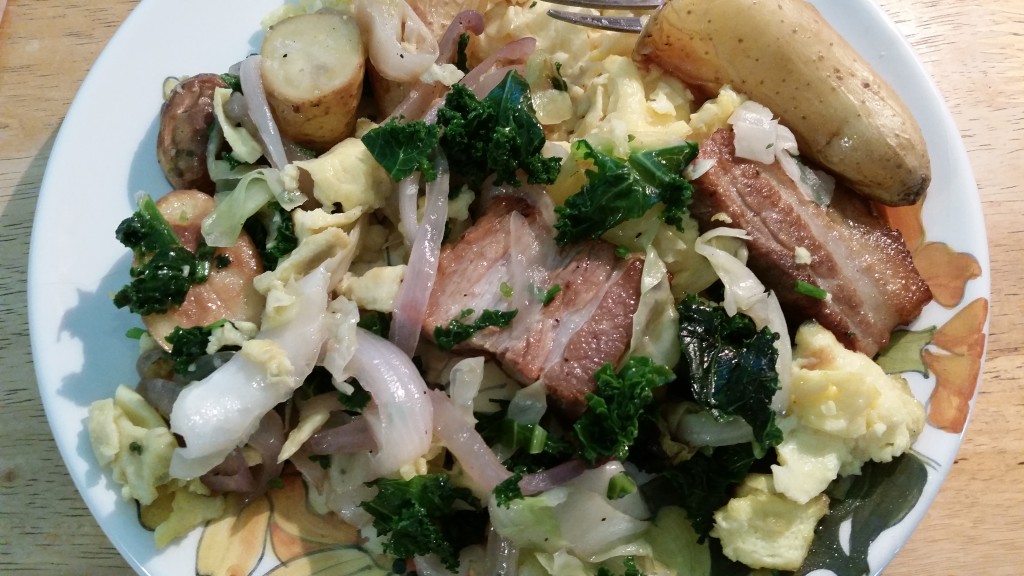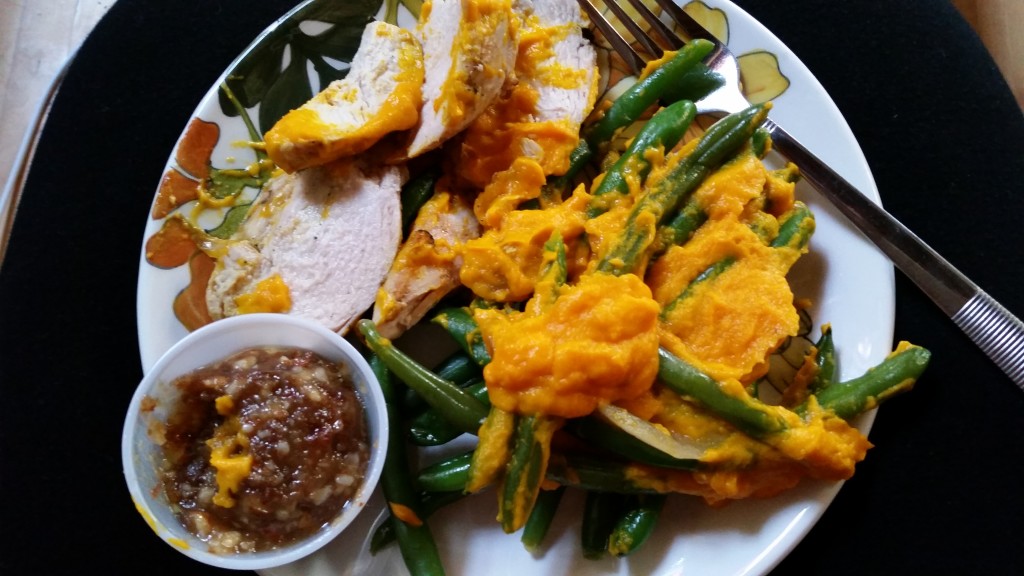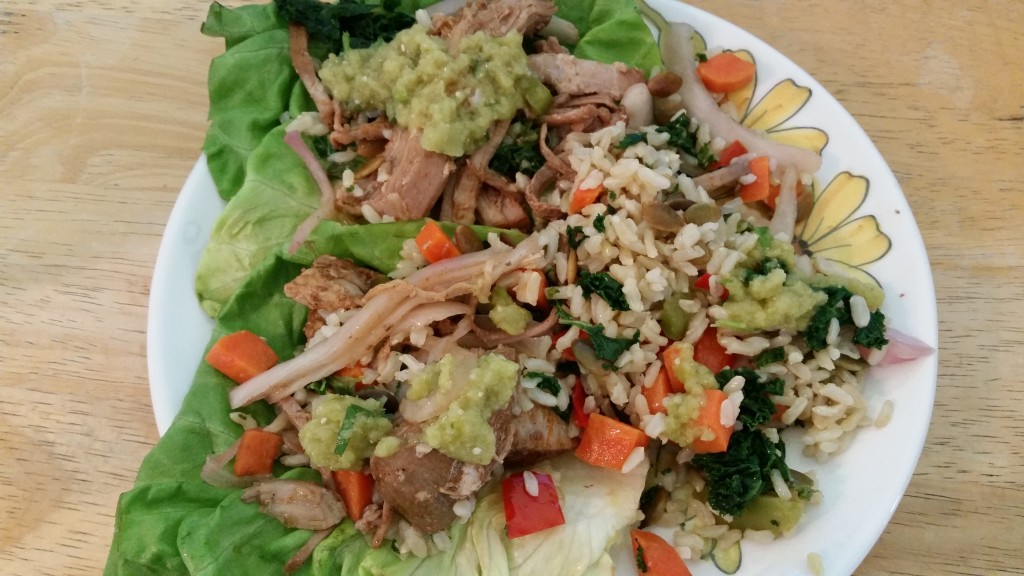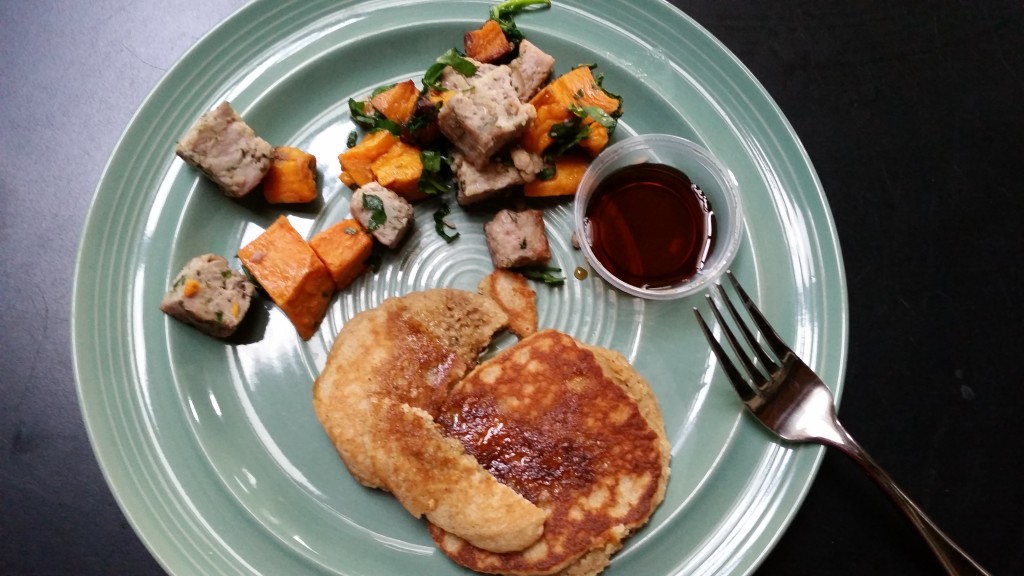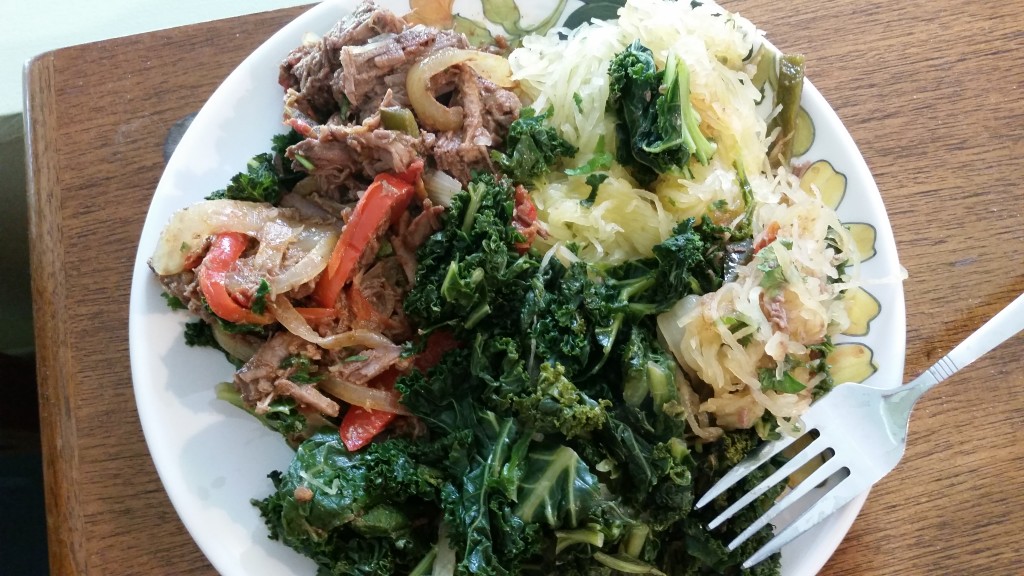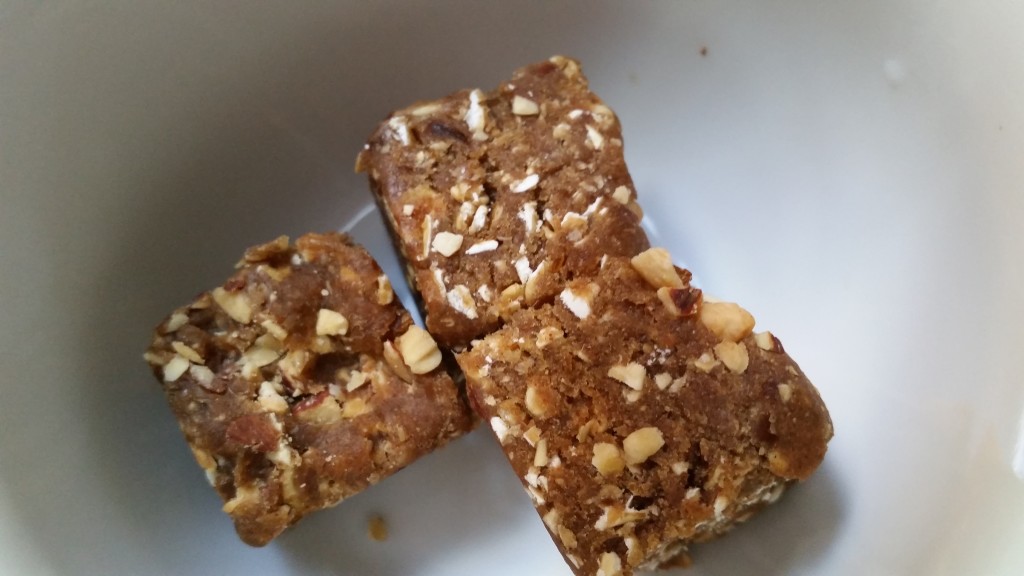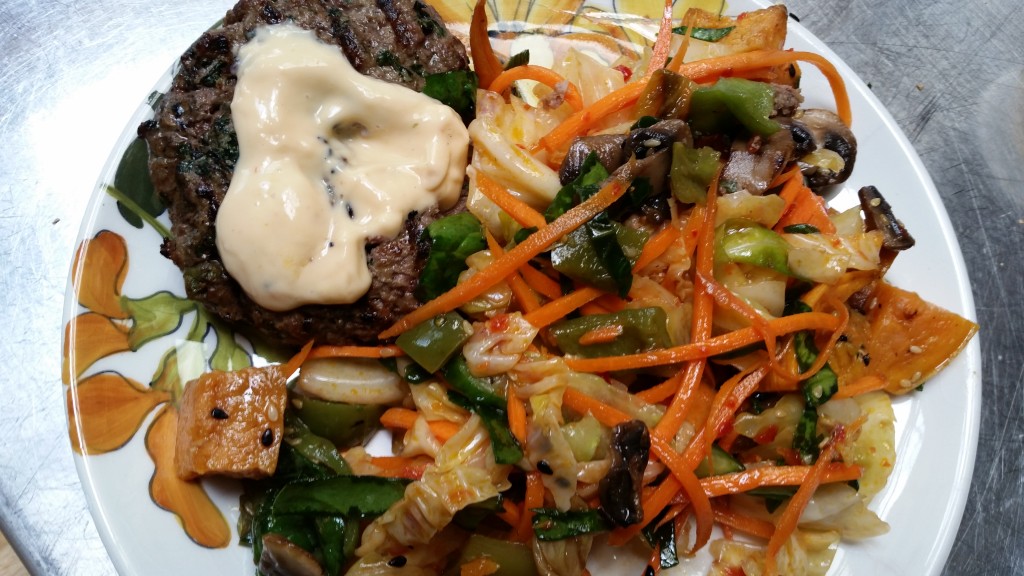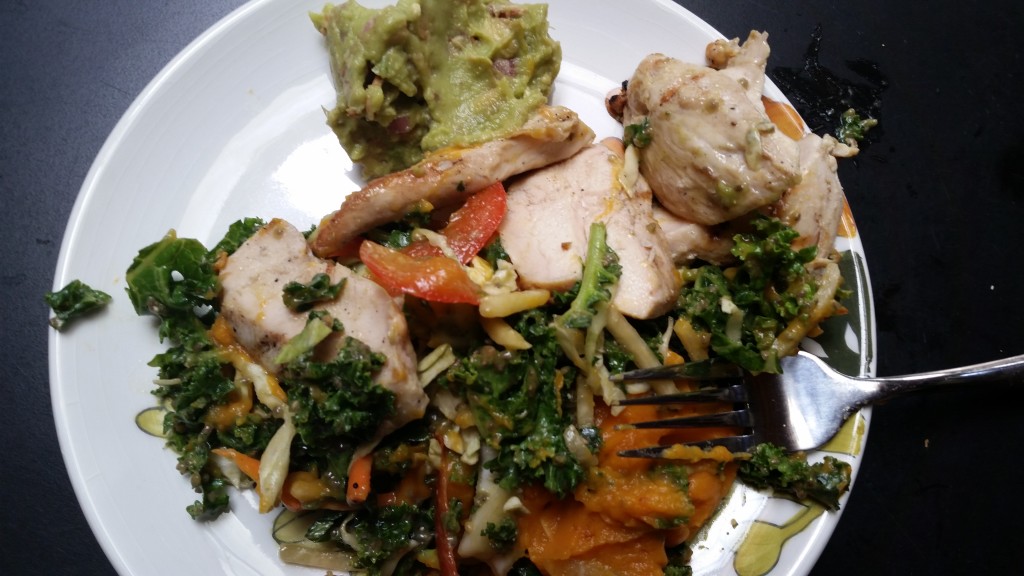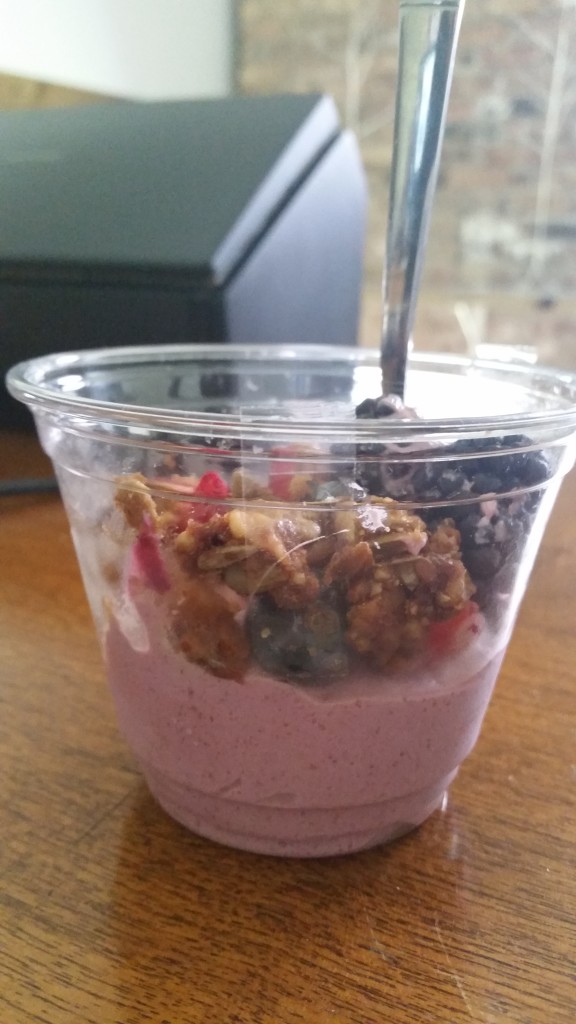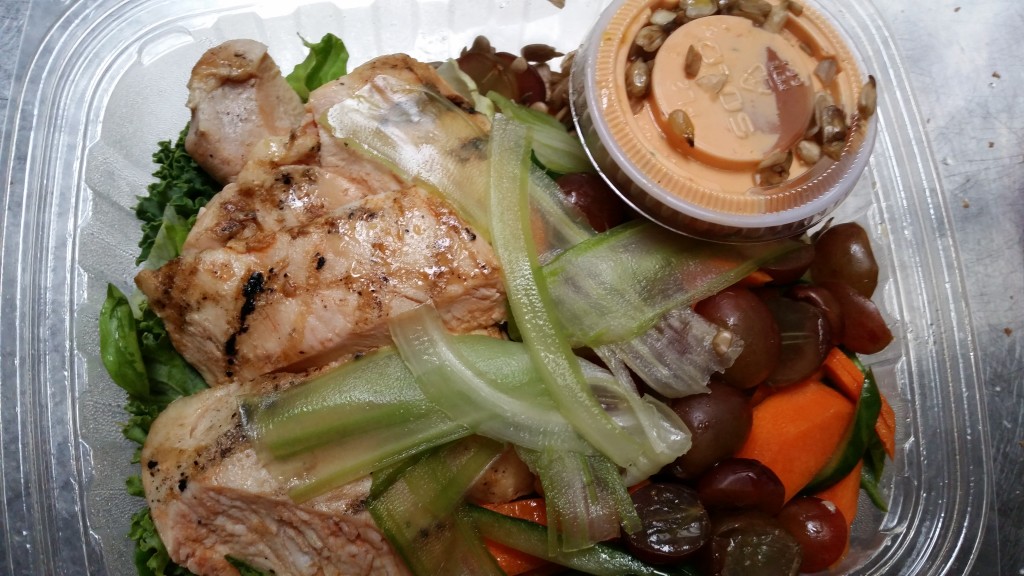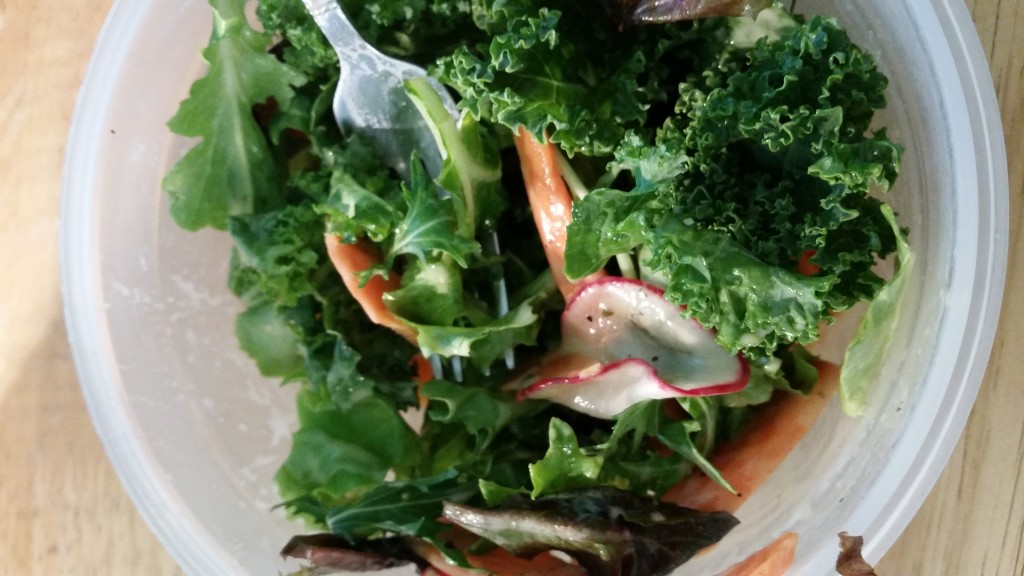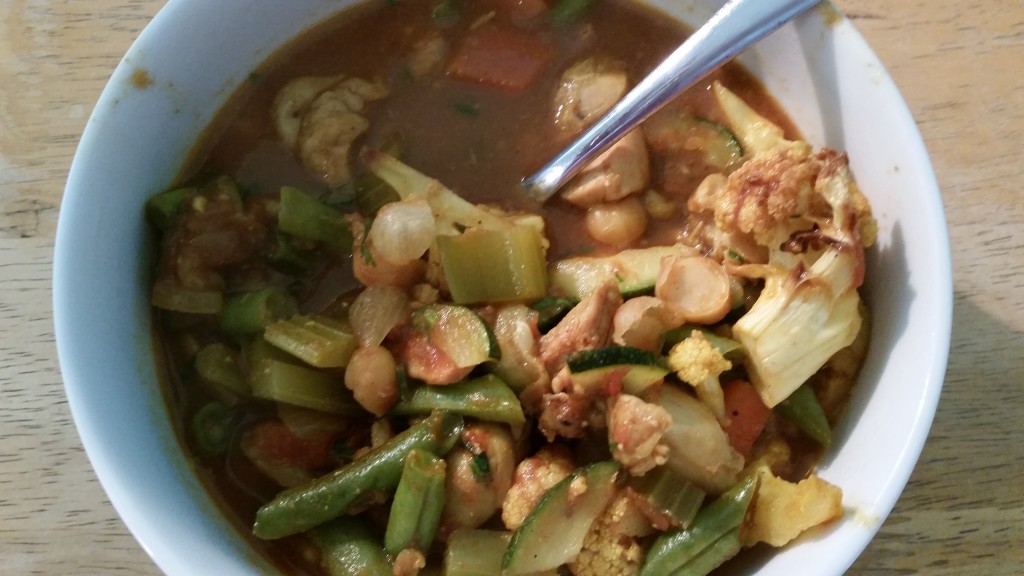 How It Works
A new menu comes out each Monday
You order online by a specific time each week in order to get food by a specific time the following week
Choose if you want to pick up the food or have it delivered
If you pick it up at a hub, it'll be in a labeled bag in a Kitchfix fridge
Nitty Gritty
Meals are medium = $12 and large = $15
Snacks and juices also available
Delivery is $10 city and $20 suburbs
Pickup is free if you pick up at their kitchen and $3 at a hub
Everything can be microwaved though they suggest oven/stovetop
Tips | Thoughts
The first time I did it, I ordered the large meals

Now I'm ordering the medium meals and feel they're sufficient
I usually have a snack or two of my own during the day

The first time I did it, I felt like I had to order all three meals

This gets pricey
Now I just order lunch and dinner, with an occasional breakfast or snack item, if I'm feeling feisty (or rich)

For the super-lazy (me!), no dishes required now.

Most of the pics above are from when the food came in plastic so you couldn't heat it, hence the plates and bowls
Now I usually just eat right out of the container. Stay classy, Chicago!

It's not illegal to have breakfast for lunch or dinner. Sometimes I'll get the egg scramble or banana pancakes for a post 11AM meal.
Save money and pickup at their space or at a hub, and instead of viewing that as an annoyance, view it as a reason to get outside, move, take a break from work. I usually pick up my food on my bike (even in Winter!) and enjoy stretching my legs for a bit.
Listen to their suggestion of eating the food within 3-4 days; I had a couple of meals go bad in the 4-5 day range, which is obviously annoying after spending the time and money to order and pickup.
Eat the fish and salads first.
Because of the food spoiling, I used to do two pickup days. Now I'm doing one pickup day and freezing some of the meals (they give you instructions on what to do if you go this route).

Frozen obviously isn't as good as fresh but it's still good
I haven't decided which method I like better — more money and time with two days, but also fresher

Don't feel like you have to pick up at the same hub each time; I'll change it up just for a change of route or if there's a location/time that works better one week
I have "Order Kitchfix!" as a recurring event on my calendar so I don't forget (learn more productivity tips at my Be a Productivity Rockstar Workshop!)
There are tons of other meal delivery options out there; if Kitchfix isn't exactly what you're looking for…
If you like Kitchfix and think your universe would like it, share and make sure you tell people to sign up via your referral link so they get a discount and you get a discount!
Hey, great idea! Dip your toe in via my referral link ($15 off first order of $30 or more).
If you want to eat food that has you licking a plastic cup (not joking), try Kitchfix —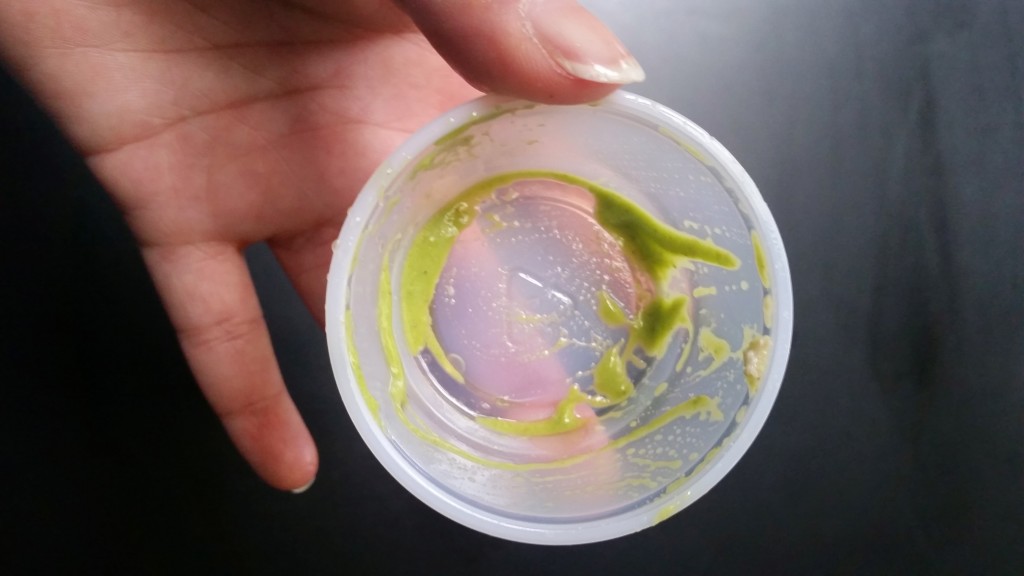 This was their guacamole.
It's that good.