Your previous life vs. your now life: how has it changed?
This is a Guest Post by Donna Bogosh whom I met at my first 'real job.' She helped make my transition from carefree college student to serious business-lady (ha! I still wore flip-flops most days) one of relative ease with her warm and welcoming glow and her unwavering supportive nature. Wearer of many hats, Donna kept our office running not only efficiently but sunnily and as I've come to realize over the years, company culture is everything. 
She's had a lot of big life changes since we left that organization (a few years a part) and she seems to have found exactly where she needs and wants to be, professionally and personally. Reading her post, you'll see why it so resonated with me in all my Life of Yes℠ness.
---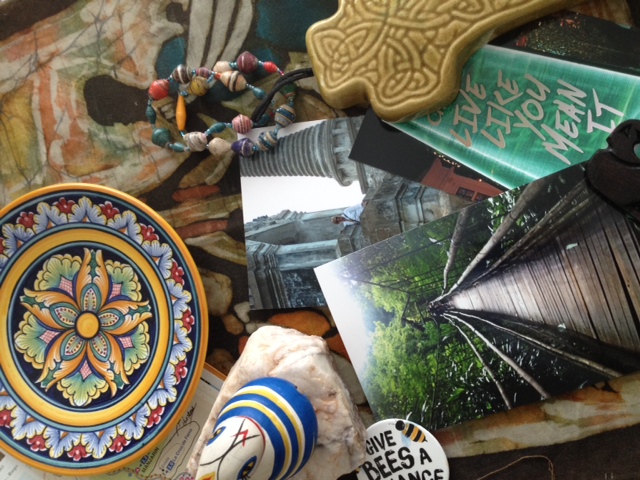 Sometimes a small step can make a huge difference
I love to talk about travel, read about travel, and dream about travel. I did some traveling both stateside and abroad in what I refer to as my previous life, but in 2009 I began to say "yes!" to every travel opportunity that came my way.
Saying yes has led me to Italy, Arizona (several times), Washington DC (a few times), Kenya, Tanzania, Florida (more times than I can remember), El Salvador, Thailand, Vietnam, Laos, France, Spain, England, and Zambia.
Closer to home it frequently leads me to my beloved Chicago Loop, the hinterlands of Illinois, the bucolic Kickapoo Valley, and many quaint towns in between.
Saying yes has altered my life in unexpected and wonderful ways.
I've discovered that the world is filled with countless souls with whom I feel instantly connected. I've also found that life is like a tent that will always expand to squeeze in one more friend. Just when I think I can't fit another person into my busy life, I meet someone that I can't imagine losing. My tent expands… and those people remain in my heart forever.
For me, "yes" has a power that no other word possesses.
I've heard that saying yes is the key to the best improv performances. What could be more of an improv performance than life? I plan to keep saying it, and to continue on the travel stage for a very long time. For me, that is the best life journey.