Wedding: Six months later, still a great decision. Phew.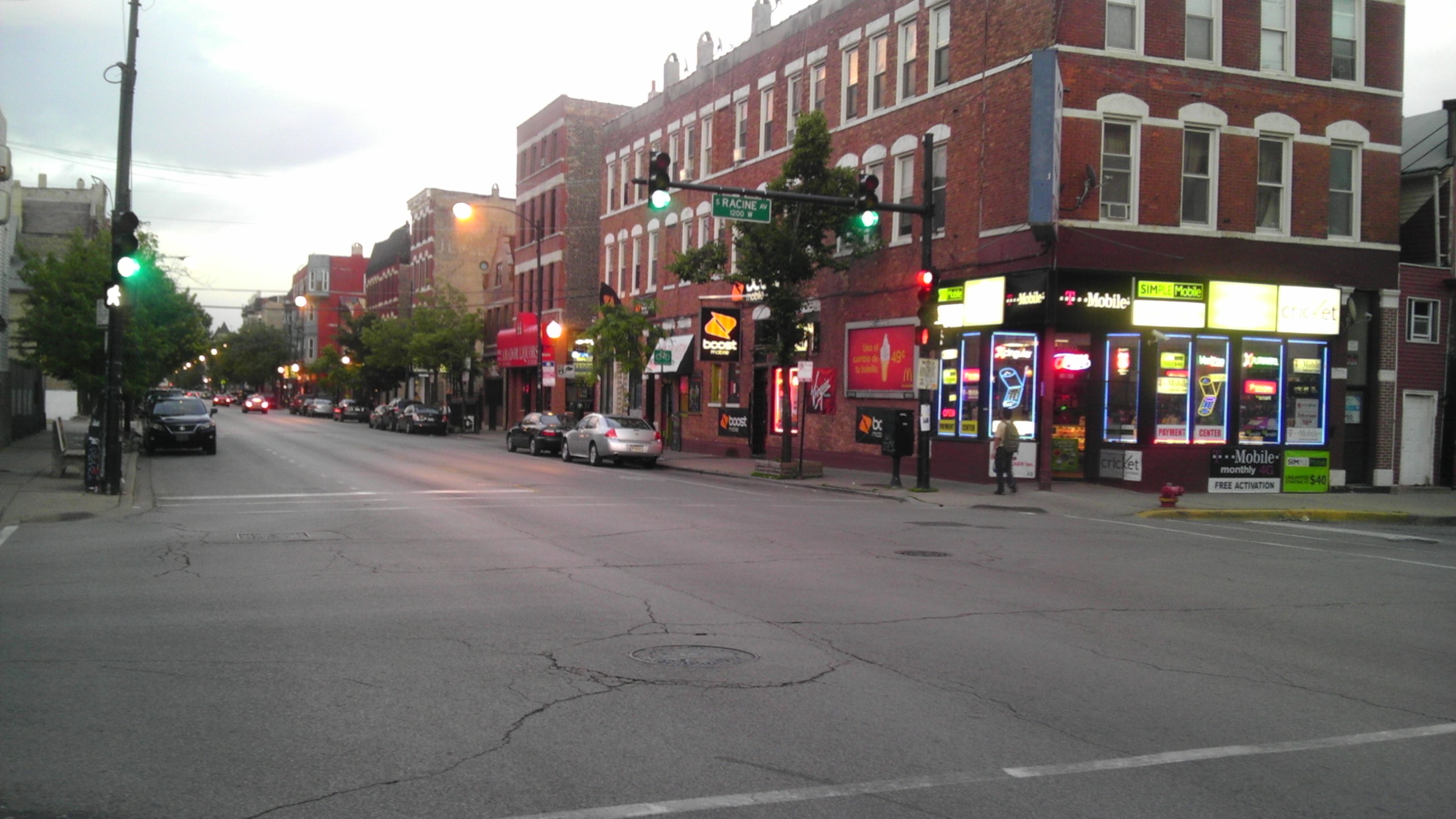 1/2 a block from this non-descript, gritty, urban corner, in the heart of vibrant, noisy Pilsen…
is a door that leads to…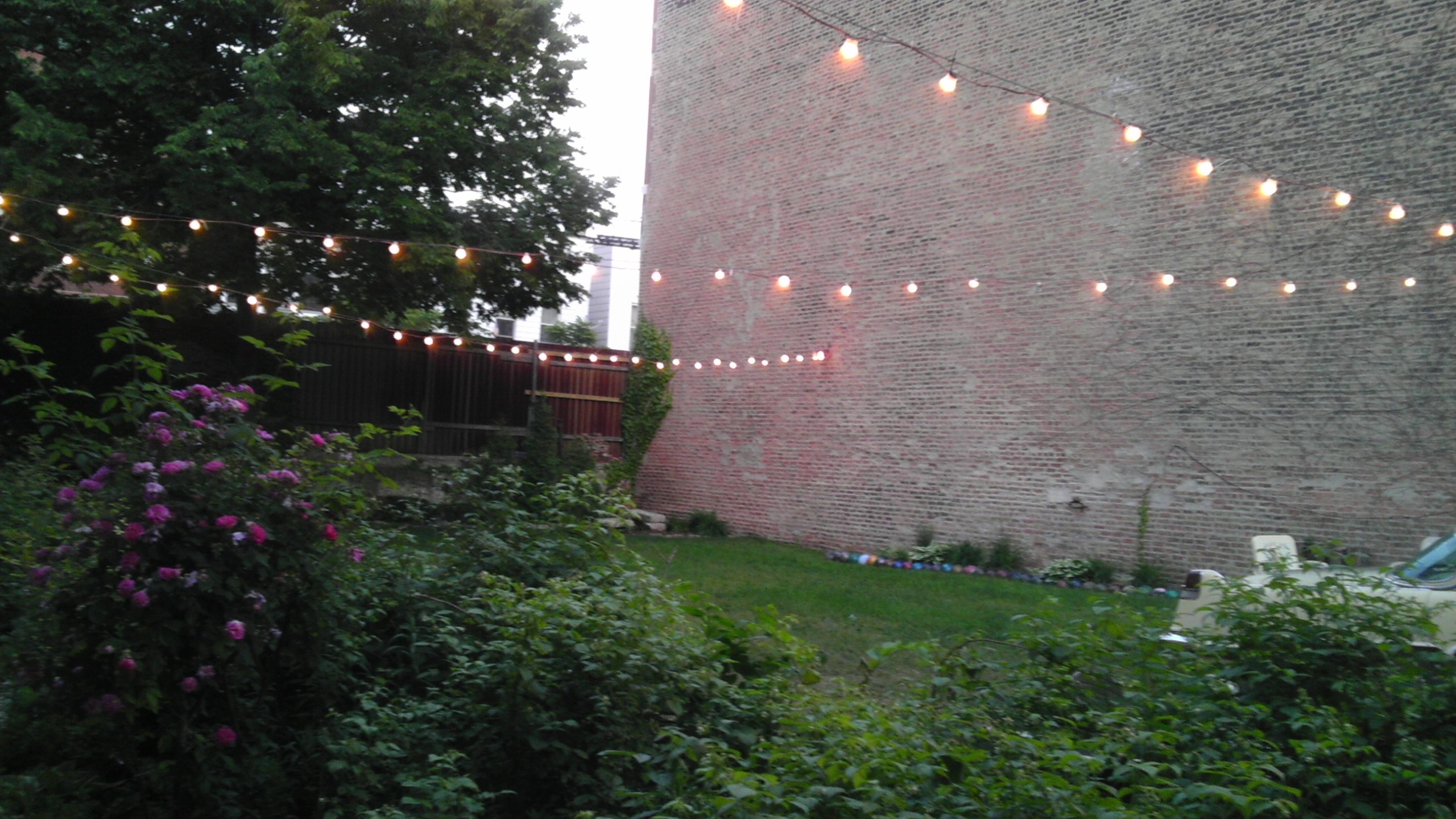 The Secret Garden.
Aka where we're getting married September 1st.
We had dinner there [well, at Honky Tonk BBQ down the street, the Garden's owner] last night, our first time back since we chose the space in December. We loved it then, snow, bare trees, brown grass and all. On our way there yesterday, I got nervous that perhaps we loved it because we were DONE with the venue-search and the "When's the date?" inquiries, that perhaps it was everything we wanted because what we wanted was to not be looking for a wedding-space anymore. Perhaps it was a huge mistake.
Nerves for naught.
It's exactly what we want because it's us.
From the mismatched china to the odd-shaped yard to the simple yet beautiful white lights to the wild greenery that isn't too manicured to the bikeablity [if any of our guests ride bikes to the wedding, much LOVE!!!] to the tasty and unpretentious pulled pork to the "Whatever you want!" staff so not like the traditional "You must use our photographer, our staff, our everything!" wedding-venues to the endearing worn and faded fences, floors, and tables from not neglect but from love.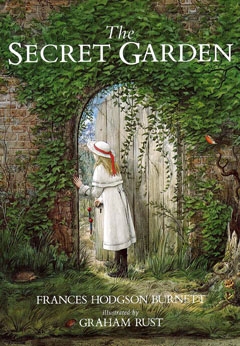 And bonus, its name is a sentimental, tug at heart strings aspect, as as a young lass with mind of its own biracial hair and mismatched homemade clothes, I read and re-read The Secret Garden over and over. I so enjoyed rediscovering this literary gem —
Mary Lennox is a sour-faced, sassy, 10-year-old girl, who is born in India to selfish wealthy British parents who had not wanted her and were too wrapped up in their own lives. She was taken care of primarily by servants, who pacify her as much as possible to keep her out of the way. Spoiled and with a temper, she is unaffectionate, angry, rude and obstinate. Later, there is a cholera epidemic which hits India and kills her mother, father and all the servants. She is discovered alone but alive after the house is empty. She is sent to Yorkshire, England to live with her uncle, Archibald Craven at his home called Misselthwaite Manor. While exploring the gardens, Mary finds a key belonging to the untended garden. She asks her maidservant for garden tools, which Martha has delivered by Dickon, her twelve-year-old brother. Mary and Dickon take a liking to each other, as Dickon has a soft way with animals and a good nature…
Just like Fiancé.
And bonus bonus, as we sat with the Honky Tonk coordinator last night, recounting how heart-warmed we've been by all the folks willing to partner with us and make this an almost 100% bartered wedding, after we listed the few holes we were still looking to fill [rehearsal-dinner caterer (main course only, dessert taken care of), flowers, and wedding wine and liquor], she completely surprised us with "We'll take care of flowers for you." What the what?!?
It's as if this next step in our lives has been blessed by the Fairy of All Things Good. Which, when you're marrying your best friend, the person who loves you flaws and all, seems apt.
The Secret Garden except is from Wikipedia