Travel: San Miguel de Allende, Mexico
Prioritizing travel over most everything else and a main reason we're petless and kidless, we've traveled together since 2010. Taste-wise, I'm Four Seasons, he's Motel 6; budget-wise, we're somewhere in the middle. We hate to check bags and love to score free hotel nights, hotel perks, lounge access, flights, and flight upgrades — light, frugal, and hacked travel is our jam. You can check out our travel tutorial "Life of Yes℠ Travel: Minimize Expense, Maximize Experience" here and travel blogs posts here; filter by "travel". I post many of our expeditions real time on Instagram and summary videos on Tiktok. As with all travel, but especially during COVID times, things change constantly, from what documents you need to what's open and what's closed — make sure you do your own uptodate research. You can see a list of everywhere we've gone at end of post.

Mac & Cheese Productions℠ is you-supported; when you buy through links on the site, it may earn an affiliate commission or receive another type of perk, and you may benefit as well. If you like recommendations in list and chart form, check out the Mac & Cheese List page. If you find this info useful and want to show your appreciation, you can share this 100% word of mouth business and/or buy Saya a coffee.
Travel: San Miguel de Allende, Mexico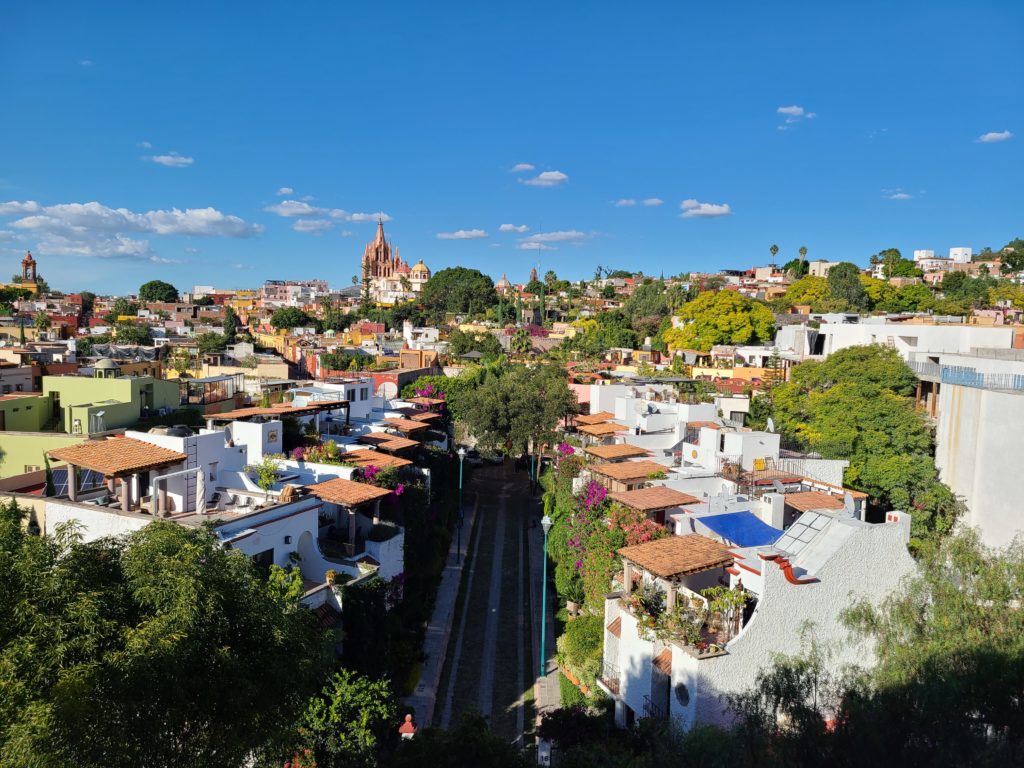 View from the Rosewood Hotel rooftop
I'm not sure how San Miguel de Allende (SMA) came on my radar five'ish years ago. I heard it was unlike the Mexico of which I typically think and have experienced; instead of white beaches, mesmerizing water, and swimsuits, it was populated with creatives, workshops, and mountains. An artist haven. I added it to my list of possible destinations and forgot about it as we hopped from Belize to Italy to Japan. A friend moving there reilluminated it on the list, especially since it was a Chicago friend with similar values and lifestyle — if
Sonali
chose to permanently live in SMA, it
must
be
fabulous
. Combine her leap with a Best Friend discovered cheap, direct flight ($400 total for both of us!) and the COVID cancellation of my Cross It Off Weekend, where I rent a pricey Michigan home for a focused getaway of strangers working separately together, that left me with a gaggle of expiring Airbnb credit, it was the trifecta needed to make SMA happen. And celebrate your 43rd birthday while there?! Okkkkkk; fourfecta!
Stemming from it being voted
Best City by Travel & Leisure
for the second year in a row, the high number of ex-pat residents, and y'alls "Ohhh, it's on my list too!" reactions to my trip shares, this hidden gem of Mexico appears to be more of a very visible gem. And after ten days there, I can see why.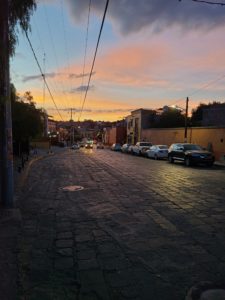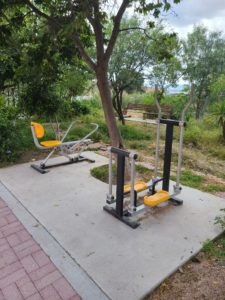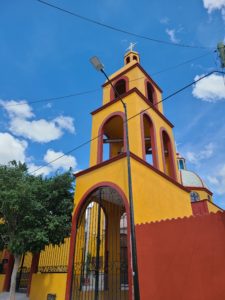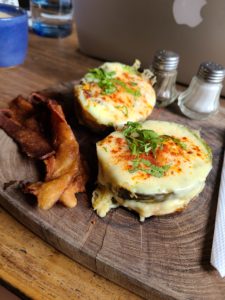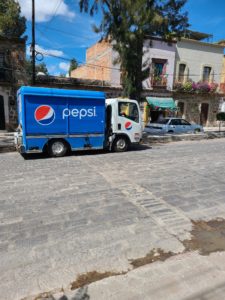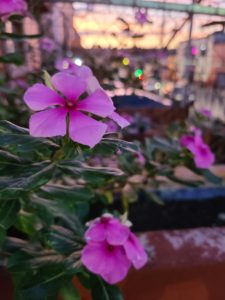 In 2008, San Miguel was designated a UNESCO World Heritage site which has protected the colonial esthetic, with cobblestone streets and baroque Spanish architecture. Businesses are prohibited from hanging garish signs and instead their façades are metallic lamps and crawling vines. The colors — the buildings, the skies, the plants — are brilliant and ubiquitous. Everything is smolllll; trucks, sidewalks, stores. As Best Friend warned me before we went to Tokyo, so he warned me before this trip: "It's a vertical city." The hills are no joke. Flatness became treats we oh'ed and ah'ed, as opposed to here in Chicago where we take 1D for granted and often couch it in "how boring and unmajestic." There are very few chains; I saw a Starbucks and a Dominoe's. Other everyday'ness that we saw none to little of: stoplights, stop signs, high heels, bicyclists, pet stores, gyms, and car seats. It was 75 degrees and most of the locals were in closed-toe shoes, jackets, scarves, and pants, while we were in shorts, tanks, and sandals. Shorts is a primary "They're tourists!" sign. Smoking is like here, in that it's not prevalent which I really appreciated as that's one area that really bothers me on our travels, especially to Europe. SMA is a rooftop and interior courtyard town, meaning you can't see much of the seating from the street, so I feel like we passed by dozens of gems without even realizing our proximity to goodness; I'd suggest googling "best rooftops/best courtyards" or the like to ensure you don't miss out. Make sure you're out at dusk and at night a few times, when the lights start twinkling and the skies burst into expansiveness and complexity you didn't realize possible. While we didn't partake in any, we saw a few classes and workshops happening and have heard that's a huge reason folks come here — memoir writing, sculpture, painting, cooking, Spanish…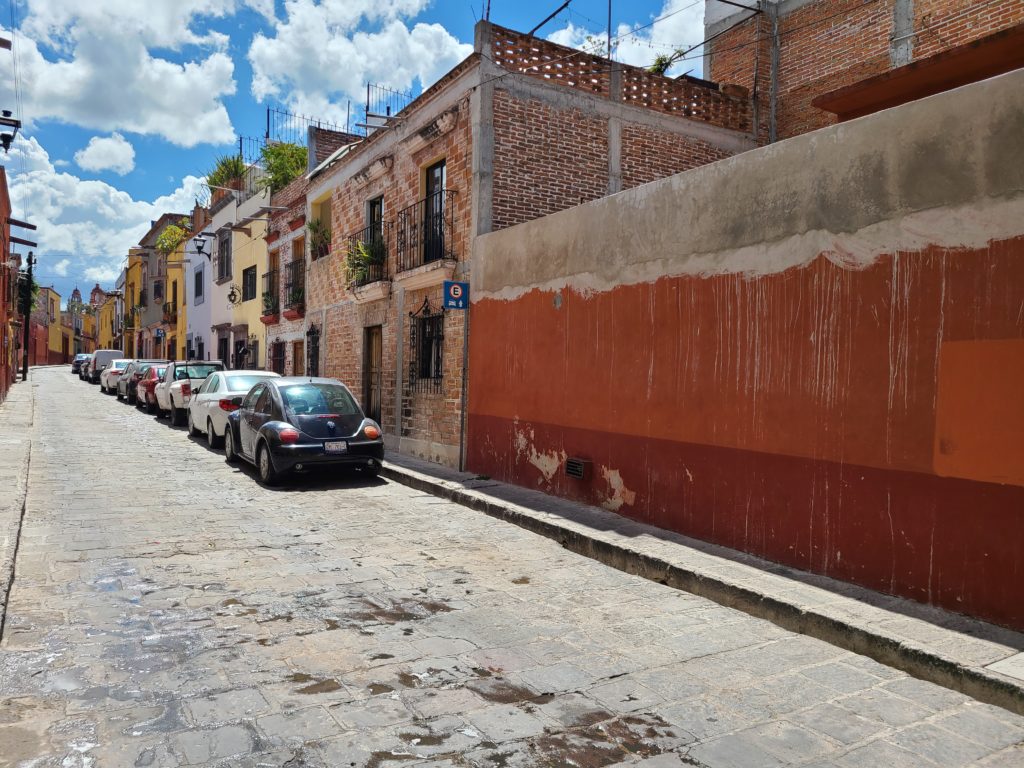 Walking in Centro

Vegan enchiladas verde at Manipura
Transportation
It can be difficult to find a direct flight to SMA and even the direct flight isn't direct; it's a 90 minute drive from Leon to SMA. Many people fly to Mexico City, which has more options, and then either fly from there to Leon or travel four hours via car or bus to SMA. It sounds like there's a bus from Leon to SMA, but that it doesn't run very often. And due to us not arriving till 9pm, we felt it was worth the expense of a taking a taxi. We got an even better solution! Sonali provided us with a driver she used so we were able to set that up before we landed. Michelle and I communicated a few times via
WhatsApp
(which is what most use in seemingly every other place in the world for texting, so I recommend downloading it) and she even sent me a picture of her when we landed so I knew exactly whom to look for. Her English was wonderful, she messaged that she was waiting for us as soon as we landed, and she was a joy to chat with during our ride. When it turned out that she was unable to bring us back to Leon at the end of our trip, she set us up with her driver friend who was also fabulous. It was $85 each way, and we happily tipped on top of that. If you want Michelle's information,
shoot me a note
. Due to difficult parking, lots of traffic, and narrow streets in SMA, we don't recommend renting a car. It's such a small town that you don't need one locally and if you want to do day trips or the like, we'd suggest getting a driver or taking a shuttle.
While we landed on time, it took us two excruciating hours to get through Mexican customs. The signage and in person info is lacking, even if you do speak Spanish. Don't be afraid to try to get clarification from airport staff or others in line on things like what line to stand in, though even if everything is understood, Sonali and Michelle said that sometimes it's a breeze and other times it's what we experienced. Both Michelle and our Airbnb host were waiting on us which added to the stress; I felt so bad. By being in constant contact with both of them via WhatsApp, we were able to at least mitigate the ick a bit. To play it safe, I wouldn't plan anything the day you arrive and to make sure you're able to contact appropriate people in case you need to send updates. This is another reason I'm so glad we chose not to do the bus; imagine missing it due to the long wait and not having another option at 10pm. We didn't get to our Airbnb until midnight and that was with door to door service.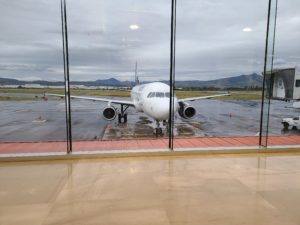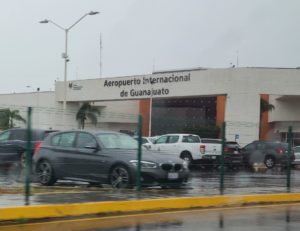 We flew Volaris which is like Mexican Spirit. Very bare bones. No wifi or inflight entertainment. No free drinks or snacks; most people brought dinner on the plane. We were clueless RE what was going on various times, starting at Midway when they didn't speak intercom English. I paid $40 extra to be able to have a carry on and an overhead bag, Best Friend just did an overhead bag, and we also paid extra to be able to choose seats. If you do the latter, I'd recommend trying to get as close to the front as possible to be able to get to the customs line quickly. If you're tall like us, you may want to spring for Premium seats; the standard leg room is horrendous. When deplaning, unlike every other flight I've been on, no one stands up. The flight attendants dismiss everyone by section, starting with the front. Once the section in front of you has exited, they'll signal to you to stand. The most important note RE flying Volaris is that to get on the plane to return home, you'll need to show your boarding pass, passport, customs form you get upon arrival,
and
show an approved "I don't have COVID" screen on your phone. It's
a Volaris form
that takes you 15 seconds to fill out, resulting in a green check, but if you have no clue about it and no one at the airline speaks English and they ask you to get out of line to google it, it's stressfulllllll. We were almost the last to board due to this.
Because we weren't sure about traffic or how long it'd take to get through security, when coming home, we got to the airport five hours early.
Priority Pass
for the win! A perk of one of our credit cards, we get free access to Priority Pass lounges, where there's free food and drink, comfortable seating, plenty of outlets, and is just generally quieter and nicer than waiting at the gate. We were able to go through the no-wait lounge security and the lounge was directly across from our gate so we could stay in comfort for as long as possible (unlike some other trips where the lounge we have access to is in another terminal so we have to leave much earlier than we'd like).
To return home, we had to get a negative COVID test within 72 hours of our flight. There's a Medex Lab van in the parking lot of the famous Rosewood Hotel that administers them for about $55. Check the hours. No appointment needed, you just show up, fill out a form, get a nose swab, and about two hours later, they email you the results. It took 20ish minutes to get the test. All this said, we never had to show our results to anyone so kinda feel like we wasted $55. But I'd rather have the test just in case…
We're not sure why we didn't have to show the results but think it may be due to our
Global Entry
(GE). While our Mexico customs experience was horrible, our US customs experience was magical. While everyone else got in line, we went to the GE kiosks, got approved in seconds, and walked right out, just holding up our GE receipt to security, passing about fifty people ahead of us. Every time we've traveled and been able to use GE, it's made the cost worth it, saving us hours. If you travel internationally, get global entry. Some credit cards will refund you the cost if you pay for it with that card, so do some research (we got the travel credit via
Chase Sapphire
).
When to go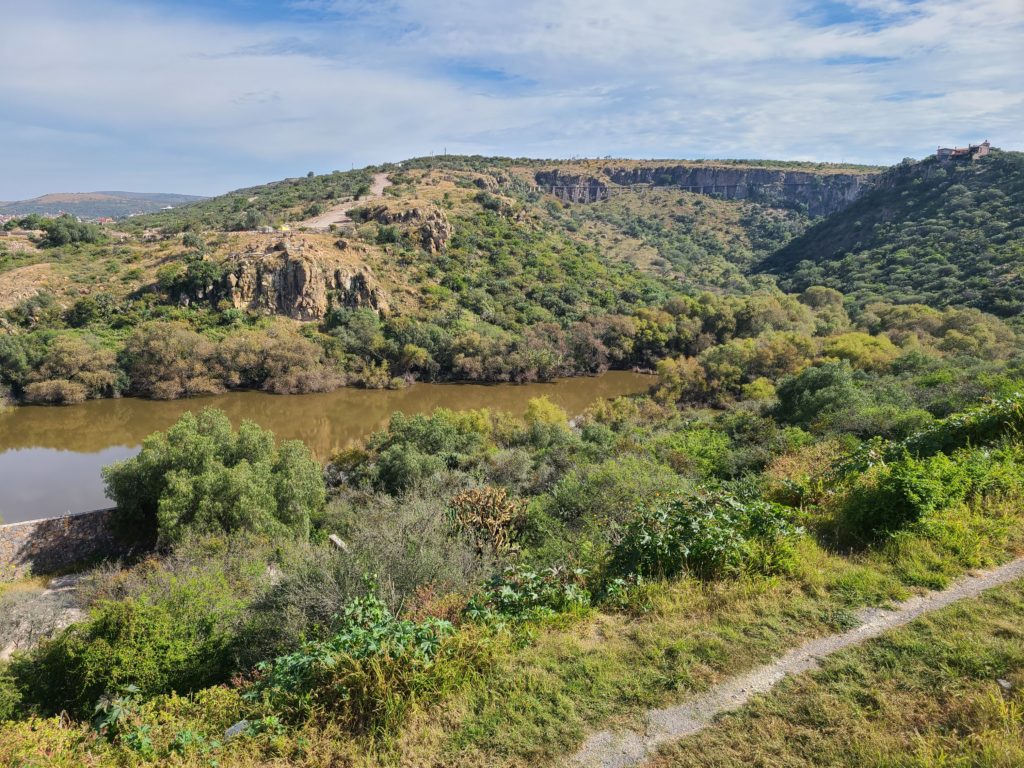 View from one of our up and up and up walks, looking away from Centro
Due to less rainfall than in the summer, November-April is the popular time to go, and due to American and Canadian snowbirds, January-March is popular-popular. It's a city of festivals so that's another good way to choose when to go, either to enjoy or to avoid. 😄 We appreciated being there during the sleepy week and during the vibing weekend to feel the difference in pace and energy.
Where to stay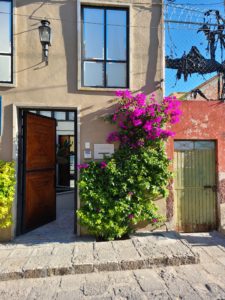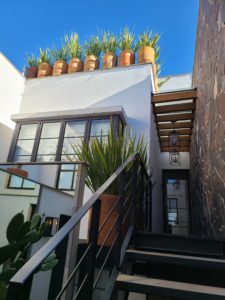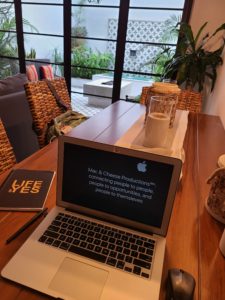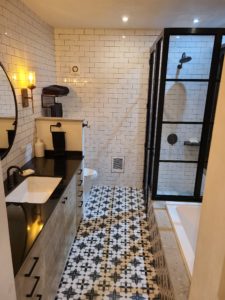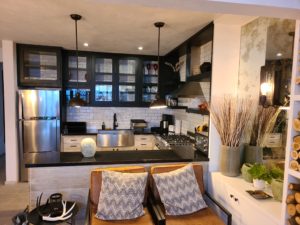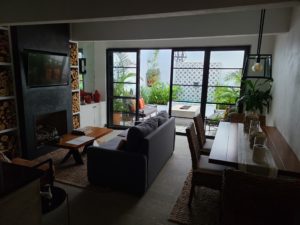 Our Centro Airbnb; it's kinda the best feeling to close two workplace facilitation gigs while in Mexico — grateful for technology
SMA has tons of hotels and
Airbnbs
. They book up fast. As with most destinations, weekday and off season rates are much better than weekend and peak season, and you'll get better prices further outside of town. Our Airbnb was in Centro, the downtown area, and we thought paying more for the location was worth being able to walk everywhere. Ubiquitous inclines and declines, many of the sidewalks are uneven, and it's mountain altitude so even a short walk can be a tiring journey. Though taxis, the bus, and Ubers are common and cheap, we enjoyed not having to use them. Where we stayed is no longer available as the owner sold the building so no link but SMA is built on tourism, so I feel like you'll find most Centro lodging to be thumbs-uppy.
How we spent our days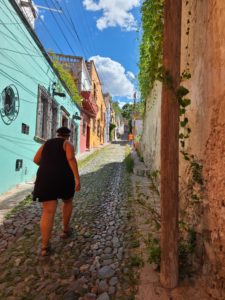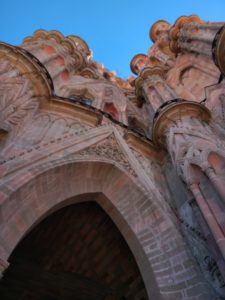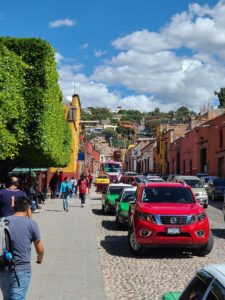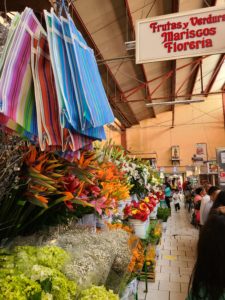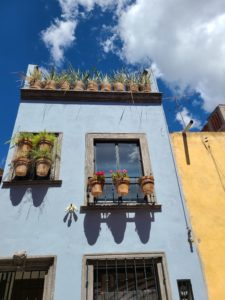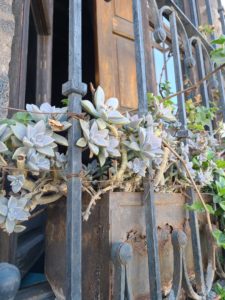 The sidewalks and streets are very narrow and often jagged so bring good walking shoes and pay attention. We almost died via tripping 27 times. You'll constantly play chicken with other walkers, seeing who'll move into the street first to let the other one pass by; I tried to see if there was etiquette here but it seemed random. Be careful on the weekends when drivers from other areas who less familiar with SMA fill the streets.
Masks are required inside everywhere, including transport, and most people wear them outside. We chose not to wear them outside and though we were an anomaly, we didn't feel it negatively. Most places had you hand sanitize upon entrance and about a quarter of establishments took our temperatures. They have an interesting COVID safety measure I haven't seen before — two floor mats at entrances, one wet (With water? With sanitizer?) that you'd step in and one dry where you'd wipe off.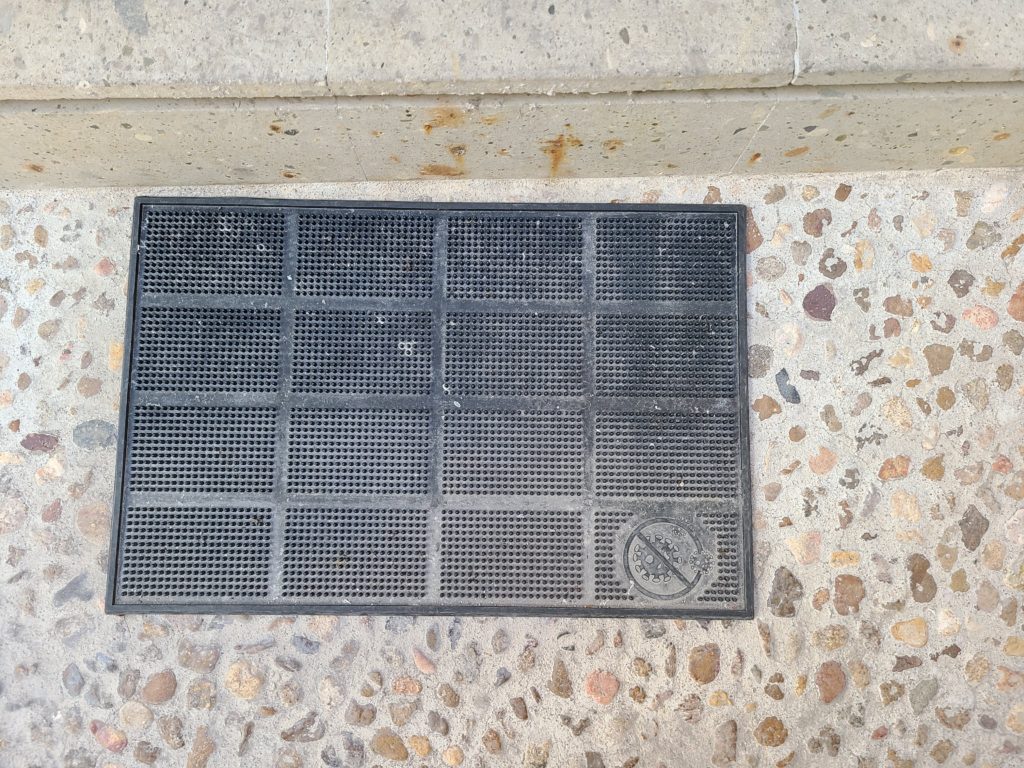 Sign of the times; a No COVID doormat
Though active every day, we didn't do much, and I mean that in a good way.
We mapped out
recommendations and things that interested us, and structured our days around those areas and restaurants. We wandered neighborhoods, from fancy to the less fancy, central to the outskirts, ex-pat heavy to local heavy, taking in the rooftop dogs, pink and green homes, and breathtaking views. We're big fans of not retracing steps and doing loops instead of back and forths in order to see more of a place, so we'd take one route to get somewhere and another route to return home. Google Maps is our best friend on trips (make sure to download an offline version in case you don't have Wifi or cell service). Neighborhoods we explored: San Antonio, Los Frailes, Independencia, Balcones, and Guadiana. Tip: realty websites are often good places to check for details on specific areas.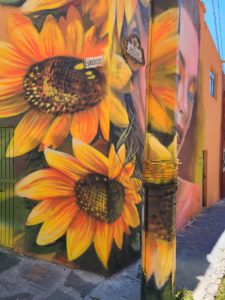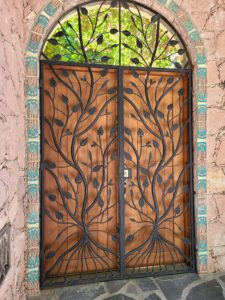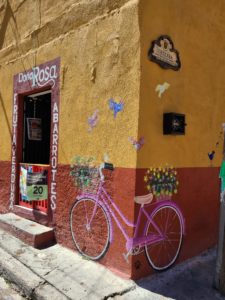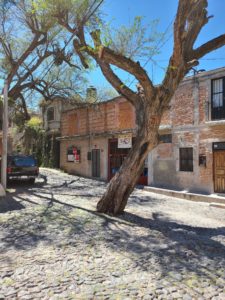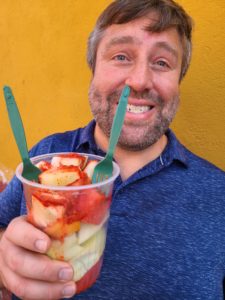 Restaurants
Happy Cow is the best for finding vegan friendly eateries, especially when traveling.
Inside Cafe

Tacos Don Felix

Sabroso Taqueria

Soltribe Cuisine

Manipura

Rustica

Restaurante Lolita

Rosewood Hotel, Luna Rooftop (try to go so you can see the sunset; very pricey but worth it. I'd also suggest just checking out the hotel grounds, it's beautiful. There's a wedding area in the back that you can see from the roof so if you enjoy peeping tom weddings as I do, make sure to check to see if one's going on!)

Ki'bok Coffee (this is where I got that stuffed avocado)

We also ate from a few street vendors and highly recommend getting a street fruit cup (melons + pineapple drizzled with lime juice and chili powder)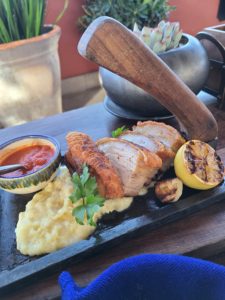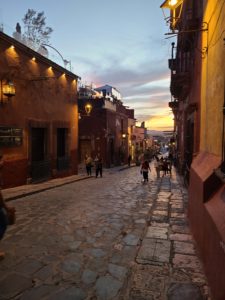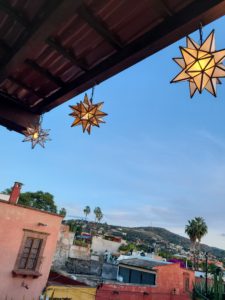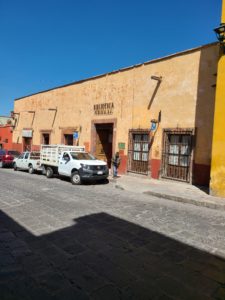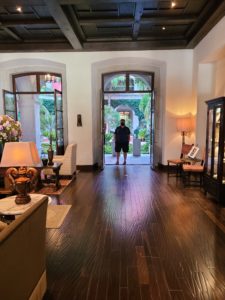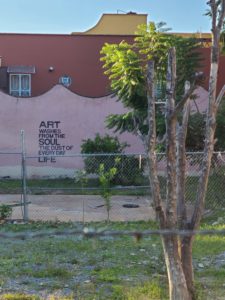 Activities
The main square, where the church Parroquia de San Migel Arcangel and garden Jardin Allende are; lots of benches for people watching. Also where the one Starbucks is; check out the courtyard, it's gorgeous!

The library, Biblioteca Pública, is in a former convent and has a Sistine Chapel'esque ceiling, an indoor courtyard, the second-largest English-language book collection in Mexico, and serves as a community center for foreigners. We saw gaggles of them and their dogs hanging out in the cafe.

Fabrica La Aurora is a sprawling artist community in a converted textile factory. On Thursdays, many of the artists are there and you can watch them work, from painting to welding to woodwork. There's a coffee-shop where you can laptop and a cafe for lunch.

There are multiple indoor and outdoor markets, many of which we found just by wandering around. My favorite types were the art and flower vendors. Mercado de Artesanias and Ignacio Ramirez Market are two markets in Centro. Mercado Sano is a bit further out, connected to a tiny Whole Foods'eque store where we bought a loaf of bread, vegan butter, quiche, and pastries for home; they also have a variety of street food to sit and enjoy there.

Super Bonanza is the tiny grocery store we frequented as it was most near where we were staying — toothbrush, soap, pop, snacks for home, ground coffee, toilet paper. City Market is a new humungous grocery store that's fun to walk the aisles even if you don't need anything.

Best Friend played golf at Ventanas de San Miguel

El Mirador is a popular outlook that's about a 20 minute up hill walk from Centro. I actually didn't think the view was as good as other spots but it's a good destination as far as distance and neighborhood meandering.

Parque Benito Juarez is a park that has basketball courts, walking paths, and art vendors on the weekends

Charco Del Ingenio is a botanical garden on top of a mountain; we actually didn't go in but walking up from Centro to its entrance was one of my favorite routes as it was filled with opulent homes and great vistas

Things we didn't do that intrigued me: hot springs, classes (Spanish, cooking, art, writing+), the trolley tour, walking tours, concerts


Wrap-up
Besides being a place we'd never been, there were various other appealing traits to SMA. It's a four hour, no time zone change flight from Chicago. It's on average 75-85 with no humidity and delightful breezes. The food options are many, including for vegan Best Friend. It's walkable, both in size and safety. If you want to splurge and experience luxury or if you want to budget and experience frugality, there's something for both ends, from lodging to eats to activities. I don't speak any Spanish (but now can say Bebida! Propina! Con permiso!) and Best Friend is Level 1 Spanish and we were able to make do. Many speak English and in scenarios where they didn't, we'd use our choppy one word skills or Google Translate, or just smile and give up and appreciate the experience. As with anywhere we've gone, there's appreciation for at least trying and not assuming your language is spoken. A huge proponent of a Party of One lifestyle, where you purposefully experience ascpects of life solo, SMA is a great party of one destination; I saw a lot of people meandering, shopping, and eating by themselves and would've 100% felt comfortable being on my own.
Main takeaway: if you're looking for a low-key, comfortable, cultural getaway in a refreshing climate and with way of life very different from home, where you appreciate both how you day to day and how others live, San Miguel de Allende is a great pin to drop on the map. I can see why people retire there.
If you've been and want to share your experience and recommendations, drop them in the comments; our best trips have been those cobbled together from y'all + the internet.
Spread those wings, friends!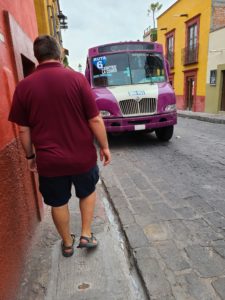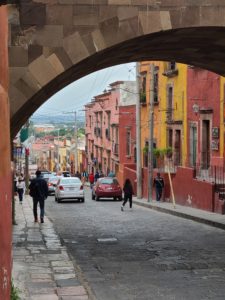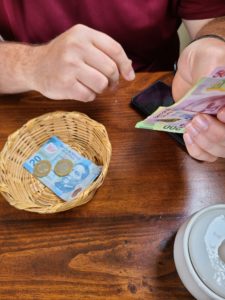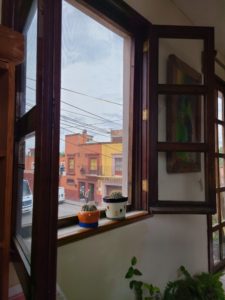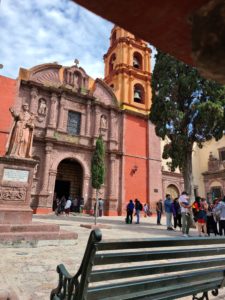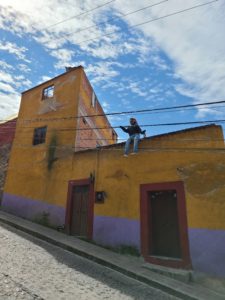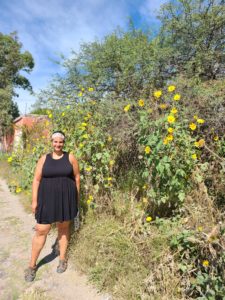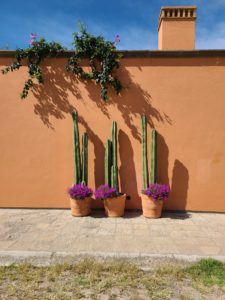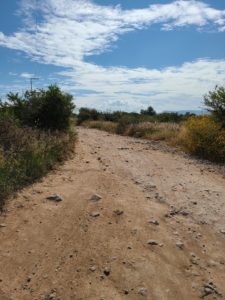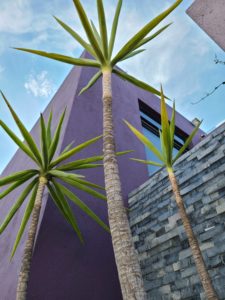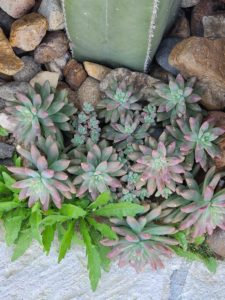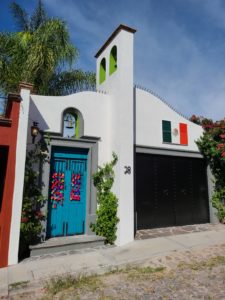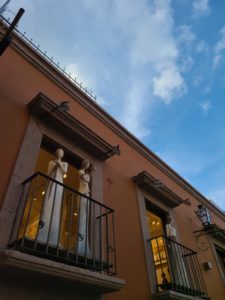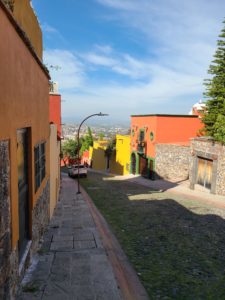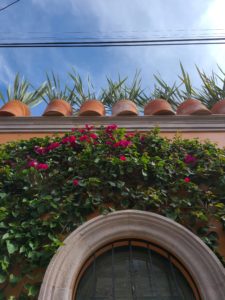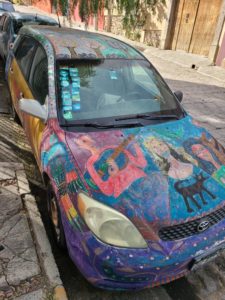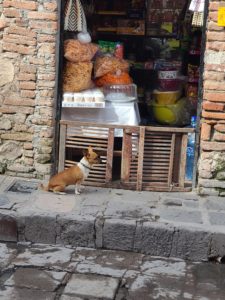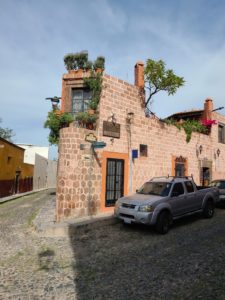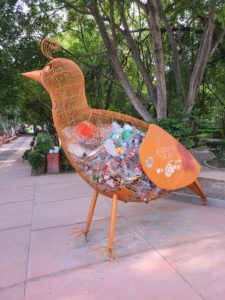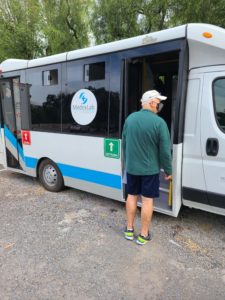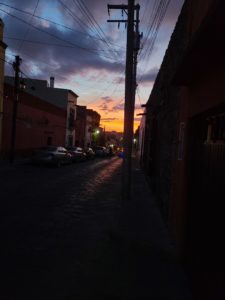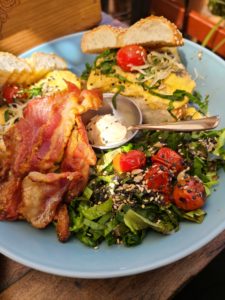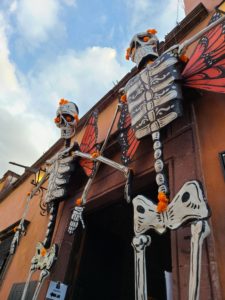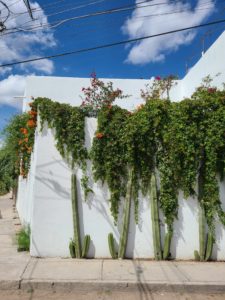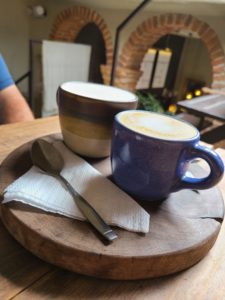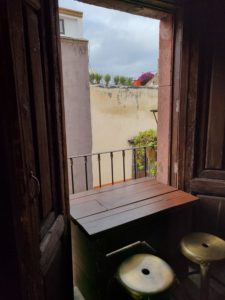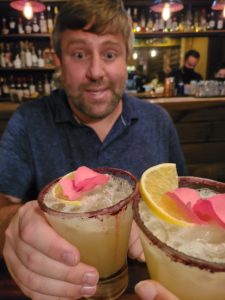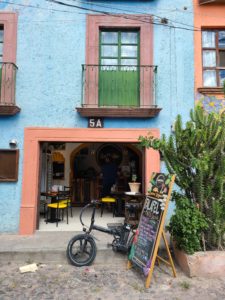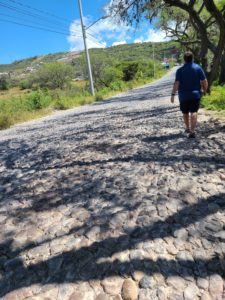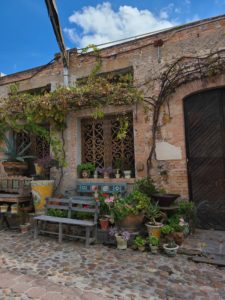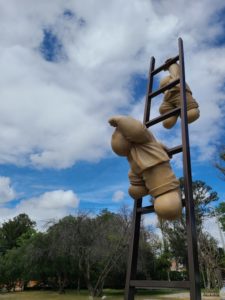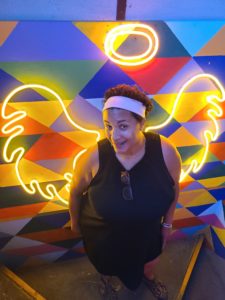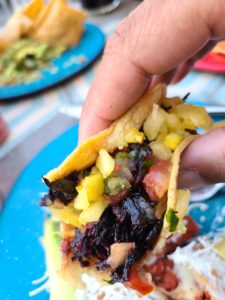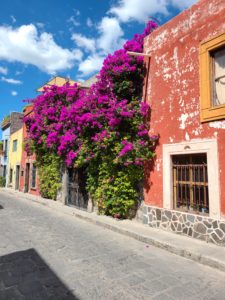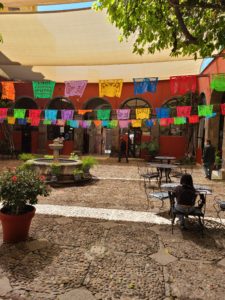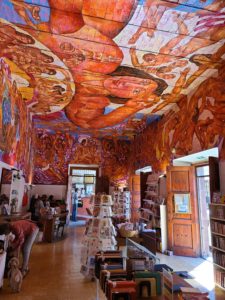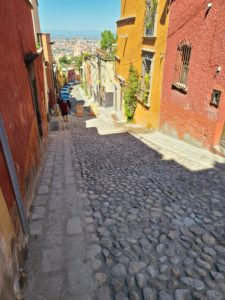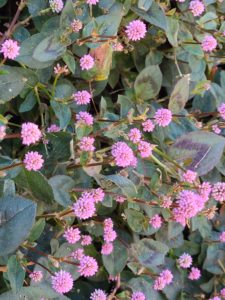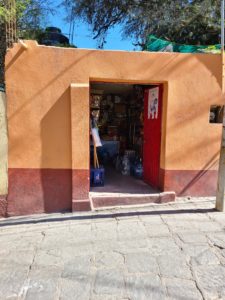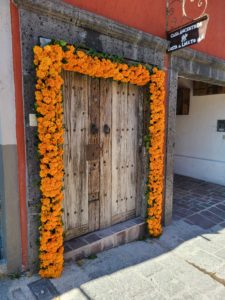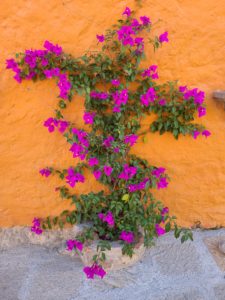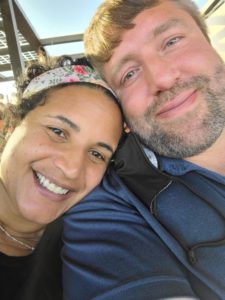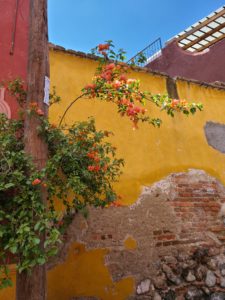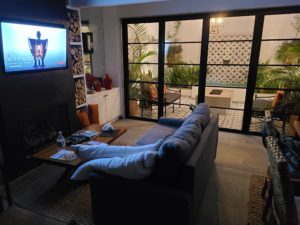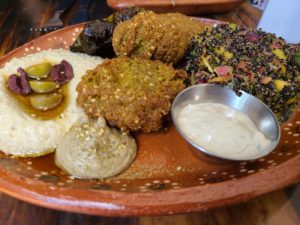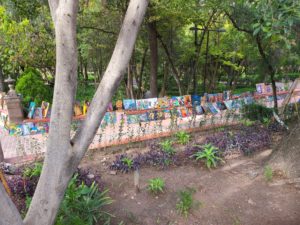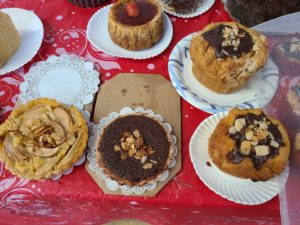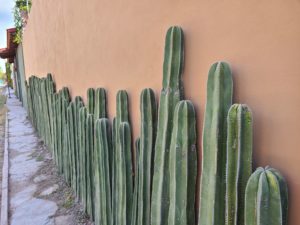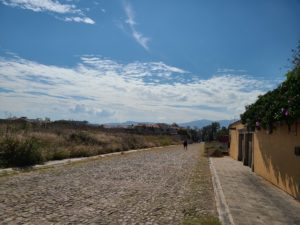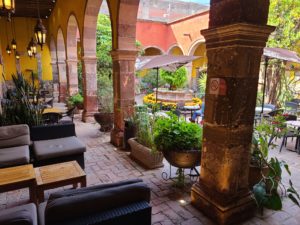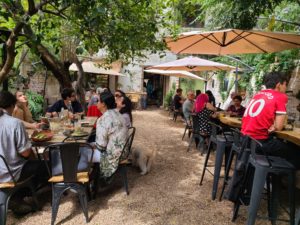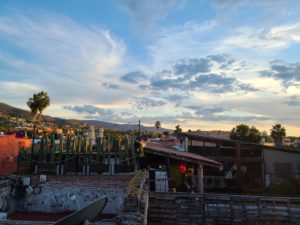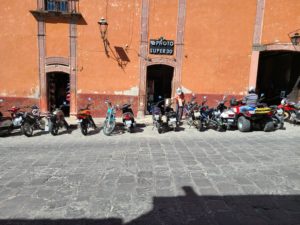 —————————————–
Places We've Gone Together
International
Argentina (Mendoza)
Bahamas (Nassau)
Belgium (Bruges)
Belize (Ambergris Caye, Caye Caulker, San Ignacio)
Canada (Montreal, Toronto, Vancouver)
Caribbean Cruise (Belize, Honduras, Mexico, Miami)
Chile (Santiago)
France (Paris)
Ireland (Dublin, Galway, Killarney)
Italy (Rome, Milan, Lake Como, Venice, Bologna, Cinque Terre, Pisa, San Gimignano, Sienna, Florence, Civita de Bagnoregio)
Japan (Kyoto, Nara, Osaka, Miyajima, Hiroshima, Hakone, Tokyo)
Netherlands (Amsterdam)
Norway (Bergen, Oslo, Stavanger)
Sweden (Stockholm, Bergen, Gotland, Gothenberg)
Mexico (Mexico City, San Miguel de Allende)
United States
Arizona (Grand Canyon, Sedona, Phoenix)
Alabama (Dothan, Birmingham)
California (Santa Clara, San Diego, San Francisco, Yosemite, Palm Springs, Borrego Springs)
Colorado (Boulder, Denver)
DC
Hawaii (Maui, Oahu)
Florida (Clearwater, Gainesville, Jacksonville, Orlando, St. Pete's, Miami)
Georgia (Valdosta, Atlanta, Savannah)
Indiana
Kentucky (Louisville)
Louisiana (Monroe, New Orleans)
Maine (Acadia, Portland)
Massachusetts (Boston)
Missouri (Kansas City)
Michigan (Grand Rapids, South Haven, Allegan)
Nebraska (Omaha)
North Carolina (Asheville, Charlotte)
NYC
Ohio (Cincinnati)
Pennsylvania (Philadelphia, Pittsburgh)
Rhode Island (Providence)
South Carolina (Charleston)
Tennessee (Nashville, Chattanooga, Memphis)
Texas (Austin)
Utah (Salt Lake City, Bryce Canyon, Arches National Park, Zion National Park)
Vermont
Washington (Seattle)
Wisconsin (Madison, Milwaukee, Racine, Lake Geneva, Fond du Lac)