Best Friend and I are just back from ten days in Maine, on a personal turned work'ish trip (more on this in another post).
If you haven't explored this area of the world, and you like food and natural beauty, definitely put Maine on your Wanderlust List! We return 73 (happy) pounds heavier and with a much greater appreciation for Coastal Living (does anyone have a Maine beach house you're looking to gift someone?! We can offer you flawless event curation, Workplace Improv, exposure to the best community in the world, inspirational workshops, no-knead artisanal bread…).
Our homebase was an Airbnb in Portland with a few day trips sprinkled in. One of the best things about the Northeast, one which I'm sad I didn't take more advantage of when I was at Boston College, is the proximity of the states to one another. It's very easy and common to drive to New Hampshire, Massachusetts, Vermont and then back home in the same day. My cousin lives in Rhode Island and commutes to Boston, which I know distance-wise is the same as what many Chicagoland'ians do but the cross-state'ness still boggles my mind.
Anyhoo, Maine!
Eats (all in Portland unless noted otherwise)
Duckfat: cute, tiny centrally-located place. We thought the hour-wait and hype was over-rated. Food, we had panini and salad, was good but not that good. Save for the milkshake and donut holes. Those were that good.
Micucci Grocery: we didn't plan to go here but it's across the street from Duckfat and we were hungry, so we had a slice of pre-lunch pizza (only on vacation, right?!). Grab a bite and go sit by the water. Warning: slices are HUGE, definitely split-worthy.
Hot Suppa: this is the restaurant owned by our Airbnb host. Great happy hour specials ($1 oysters), to die for Deviled Eggs, and yummy brunch.

Pai Men Miyake: disappointed in our service and entrées; took forever. We actually think they forgot about us and we only got our food when we reminded them of our existence. Skip the ramen and get a meal of dumplings, pork buns, and goyza, they were delicious!

Holy Donut: made from potatoes! So I think that means they're ok for gluten-free folks. Loved the variety of flavors (Mojito, Sweet Potato with Ginger icing, Sea Salt Dark Chocolate, Maine Blueberry, and on and on). One of those "we're open till we sell out" places. And sell out they do. There are two locations. The one in the West End still has lines but is less touristy feeling.
Nosh: interesting Jewish fare with a twist. Not a fan of the fries (too lemony) but everything else we ate was bueno.
Outlier's Eatery: feels like you're eating in a house, with porch or cozy dining room seating options. View of the water. Best Friend said, "This is in the running for the top pork belly sandwich I've ever had." Everything we ate was delicious, service wonderful, ambiance relaxed and beautiful. Get the donut holes, only $1 for three!

Lobster Shack: you'll need to have a car for this one, but it's worth the drive. Parking is horrendous, the wait for food is long, the wait for the ladies' bathroom is long. Sold yet? It's one of those 'we're on vacation, just go with the flow' places. Can't get a better view than the twenty or so picnic tables right on the ocean. Fun people watching as folks chow down on lobster. Not being a seafood fan, I had a cheeseburger. And a bite of Best Friend's lobster. My first!

Mt. Desert: eh. Everyone raved about this ice cream place. It was fine but not worth all the talk nor the wait. Interesting flavors.
Otto: another eh. The pizza was good with interesting flavors (we got a butternut squash with cranberry and a mashed potato with bacon) but a bit too much "It's GREAT!" ahead of time I think colored our experience. I did enjoy the break from the heaviness of Chicago deep-dish (how many readers did I just lose?!).
Slab: Pizza. The spicy meat slab was delicious. I was disappointed when 'bread sticks' meant hard, crunchy sticks as opposed to the warm, soft, and chewy ones I was expecting.

Front Room: YES! Go! Adorable neighborhood place in an adorable neighborhood. Very romantic to head here for dinner and then catch the sun setting at the Eastern Promenade. Hands down, the best bread basket I've ever had. Brussel sprouts, asiago gnocchi, carrot cake = MMMMMMMMMMM. Your waitress may also ask about your ring and for wedding advice.

Salvage BBQ: seat yourself in this cavernous room with live music. We got the sampler plate which was fun to pair with the variety of sauces including (ick!) Banana BBQ sauce. Brisket, pulled pork, ribs, hot link… other meat I can't remember. I actually think they were the best ribs I've ever had. The other meats were fine. Don't get the sausage link or chili. Mac & Cheese, yes.

Rosemont Market & Bakery: tiny deli and store that we stopped in to get lunch for our Mailboat ride the next day. Bread, salami, mustard infused cheese, wine, THE BEST AND BIGGEST GRAPES IN THE WORLD.

Jackie's Too (Ogunguit, ME): parking is a bitch and we went on a 'quiet' day and the food was ok but the view makes it worth it. You're eating right on the ocean. Also at one end of the Marginal Way, which is a beautiful path along the coast, so it's a nice place to fuel/refuel if you're walking the entire thing. Candy store next door!

Places that were recommended but that we didn't get to: Ohno Cafe, The Thirsty Pig, LFK, Boda, Eventide
Coffeehouses
Tandem: best cinnamon roll I've ever had. I may have had three during the trip (they sell out so go early!). The other pastries also looked to die for. Adorable gas station converted into a coffeehouse. No wifi.

Yordprom: a block from Tandem, I went here to do work. Food and drink was fine, good place to hunker down and laptop for a bit. Though wifi was slow which was surprising as most reviews mentioned how good it was. Perhaps it was an off day? Barista knew everyone who came in and their order, which was fun to watch. I loved the sign on the door: "We have a tiny parking lot. If you're meeting friends, can you park behind one another?" or something to that affect.

Arabica Coffee House: nothing special but it was a nice place to sit and play Exploding Kittens. Good place to pop in for a break if you're downtown. Friendly staff.

Omi: homey, couches and armchairs cafe. No AC or not so good ventilation which had us leave sooner than we had planned — HOT. Good place to kick back with a book. Back room overlooks an abundant garden.

Hilltop Coffee (make sure you don't go to the grocery store of the same name, down the street): also no AC so HOT. Cuteness and good location, as you can take a lovely stroll along the Eastern Promenade before or after.
Drinks
Novare Res Bier Cafe: very very hard to find though it's in the middle of downtown Portland. Worth the feeling like an idiot. Great beer garden and selection.

Liquid Riot: pass. Beer wasn't great. It does have waterside seating in the back but eh.

Maine Beer Company (Freeport, ME): great beer, great atmosphere.

Maine Mead Works: we didn't mean to go here. We were looking for Oxbox (see below) and stumbled in here which is right next door. Glad we did! I didn't realize I liked mead. Do the tasting! Lavender, strawberry, blueberry+…
Oxbow Brewery: huge, fun hangout room, very friendly staff.
One Industrial Way breweries: a bunch of breweries all within a stone's throw of each other. A must for any beer-lover.

Allagash: free samples
Bissell Brothers: long line
Foundation Brewing
Austin Street Brewing

Rising Tide Brewing
Bunker Brewing: 30 second drive from Rising Tide. Best Friend thought this was the worst good beer he had. Also a bit hard to find, tucked away. Look for the picnic table.
Lodging
The West End
Quiet and safe neighborhood
Parking can be iffy but we lucked out with an included parking spot
Walkable to great coffeehouses, donuts, restaurants, parks, and downtown*

20 – 25 minute walk to downtown which in nice weather is fine but if it's nasty out or if you're tired, it's not fun; there were a few times we wished we were in the heart of it and could just step outside but if I had to do it again, I'd still choose the quieter, less touristy area

Near the highway, making jumping on and off for day trips easy
Amtrak and the airport are 10ish minutes away
Our Airbnb was lovely, both the host Alec and the actual apartment

We had friends come and go over the week which is why we got such a big place
If it was just Best Friend and I, it would've been too pricey and big
Would definitely recommend staying at Alec's if you have 3 or 4 in your party (with the couch and an extra mattress, I think he could even accommodate more)
If you use this link to try out Airbnb, you get $25 off your first booking (and gift us $25 in credit!)

We've now stayed in Airbnbs in Croatia, Vancouver, Toronto, Asheville, Norway, Sweden, and Hawaii and have nothing but positive experiences
Great way to stay in a 'hot' or central location without the prices of hotels in those areas
Also nice to have the warm and comfy vibe of someone's home, not to mention it's been fun to meet people from all over the world

Alec's place (be aware that the price you see may be different depending on what time of year you're going; you need to plug in your dates to see the actual price for your stay)
Activities
Mailboat Tour: hop on the boat that delivers mail to the island folk! I've never been so excited for the USPS. You can get off at a few of the islands and walk around. I wouldn't say this is an exciting ride but it is a great way to see many of the islands up close and just be out on the water. The narrator dude was very informative.

Fort Williams Park: we stumbled upon this place on our way to the Lobster Shack. Highly recommend stopping if you head out to the Shack! Lighthouses, wildflowers, rocks to climb, paths to hike, sports fields, easy in and out, FREE. You'll also see some to die for houses if you're into ridiculously large and fancy abodes.

Eastern Promenade: a historic 1.5 mile promenade, 68.2 acres public park and recreation area right on the water. Lined with gorgeous houses.
Peak's Island: take the 17-minute ferry ride to this gorgeous island. You can walk four blocks from where the ferry lets you off to a bike rental place. We rented bikes for two hours. Though cars are allowed on the island there's very little traffic and it was great fun to ride around the entire island, not to mention breaktaking. We kept pulling over to take pictures, jump in the water, climb rocks. Before boarding the ferry home, we had lunch (well, I had a margarita, they had lunch) and stopped in the grocery store for some boat beer. On Sundays, they have a reggae fest. Highly recommend biking the island!
Bowdoin College: if you drive to Camden or Freeport on 1, you'll pass right by here and it's worth a quick detour to campus. Small and college'y.
Bar Harbor

about 3 hours from Portland, but WORTH IT
we left at 5AM and got back at 10PM
Acadia State Park

tons of hiking, biking, driving, picnicing spots
something for all levels of intensity
some of the most gorgeous scenery I've witnessed
very well maintained trails
you could spend days here the park is so big
there's only one restaurant in the park and it wasn't great so I'd recommend bring your own snacks/light lunch and then have dinner in Bar Harbor

during low tide, you can walk from Bar Harbor to Bar Island
there are tons of stores but most of them are uber-touristy and every third one is a t-shirt shop
park with free concerts in the gazebo
there's an improv theater run by some Second City transplants (and where one of our friends was in a show while we were there!)

Rockland, Maine

about 1 hr 30 minutes from Portland

pass
nothing of note; small town without any quaintness

Camden, Maine

about 1 hr 45 minutes from Portland
most adorable harbor we've ever seen
town is small so it won't take you long to explore but there are some nice shops, river bridge, and restaurants
the library is perhaps the cutest library in America
a bring your own lobster restaurant where they'll cook and dress it for you for $1
drive over to Mt. Battie, about 5 minutes outside of town; you can either hike or drive up, beautiful views

Freeport, Maine

about 25 minutes from Portland
outlet store heaven — LL Bean, Old Navy, North Face, and on and on
prices were ridiculously low, some really great finds
the cutest McDonald's in the world (with lobster rolls of course)
tons of free parking.

Wells (and Ogunquit), Maine

about 45 minutes from Portland
The Marginal Way: one of New England's only paved, public shoreline footpaths. Spans a little more than a mile along a spectacular coast, connects Perkins Cove to Ogunquit Beach.
lots of cute stores to explore in Ogunquit (Wells seemed to be more strip malls)
the beach: we went to the one in Wells and even on a rainy day, it was gorgeous
Summary
The Maine accent is the Boston accent on drugs, we had so much fun taking it in. Portland has a ridiculous number of left-turn lanes and I don't know if I'm lacking a few brain cells or they truly are confusing, but they confused me. Same for the stoplights which never seemed to allow pedestrians to cross the street. The Midwestern friendliness I'm used to was a bit lacking but we also met some of the nicest folks. Large homeless population and we learned while we were there that there is a big heroin problem which we saw for ourselves on a few occasions, but so it goes with cities. Overall, WONDERFUL. I had the safest, nicest Uber driver I've ever had. The carefully tended to but not over-manicured landscaping everywhere was breathtaking; their flowers are intoxicating in smell and look, I couldn't get enough. While you can definitely fill your days with Portland'ness, I would highly recommend renting a car for at least a day if not two or three; so many beautiful places within an easy drive of the city.
A MUST visit.
Thank you, Maine!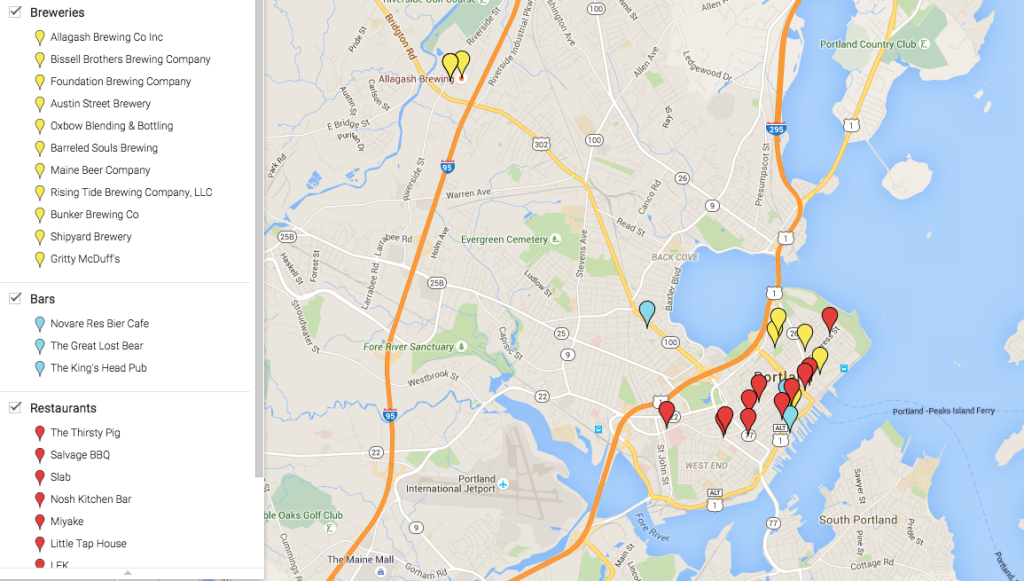 If you can find a Best Friend who is adept at Google Maps, planning, and efficiency, highly recommend.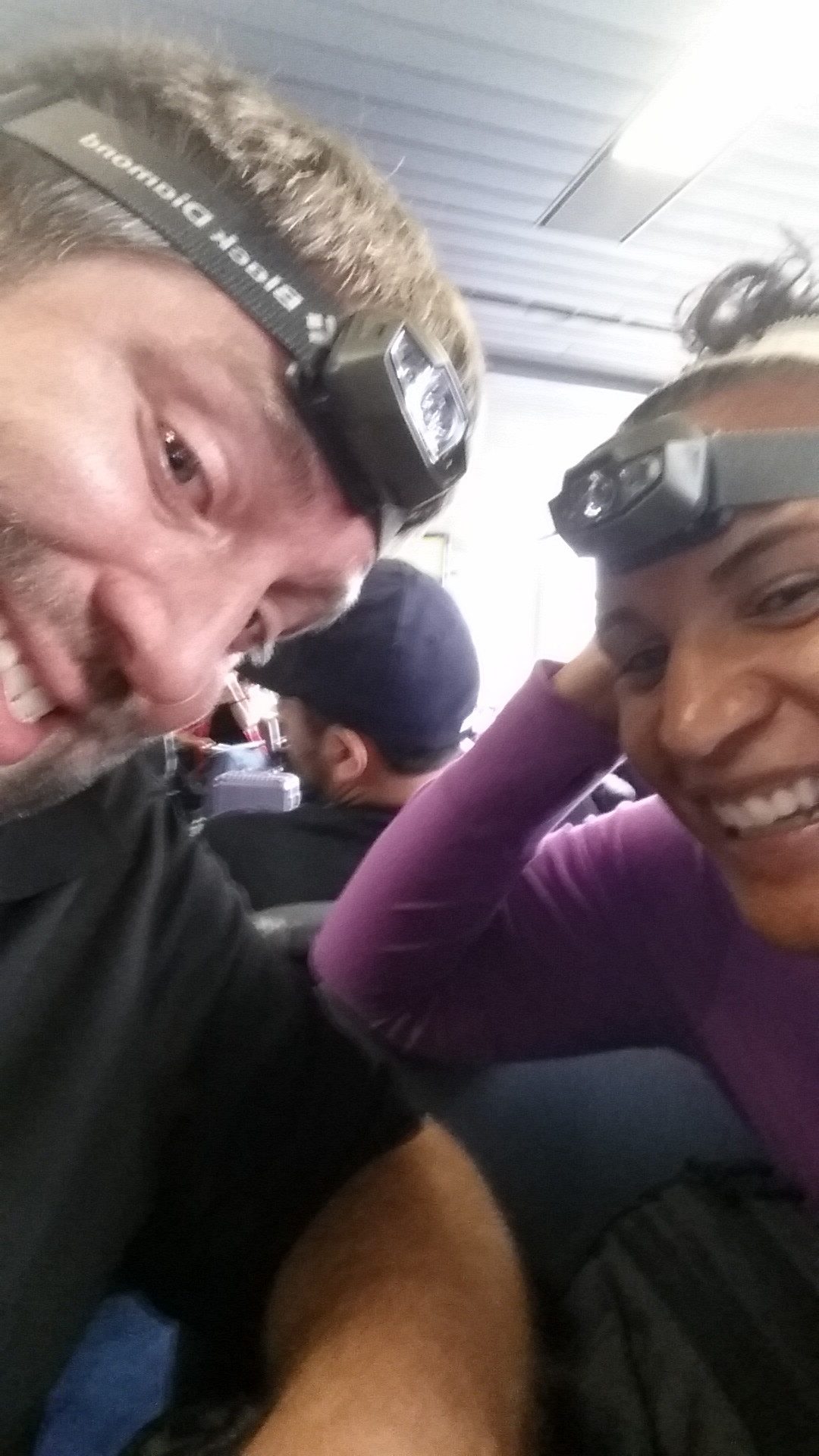 We weren't sure how they dressed 'on the coast' so we came prepared. Surprisingly, no one in Portland wore headlamps.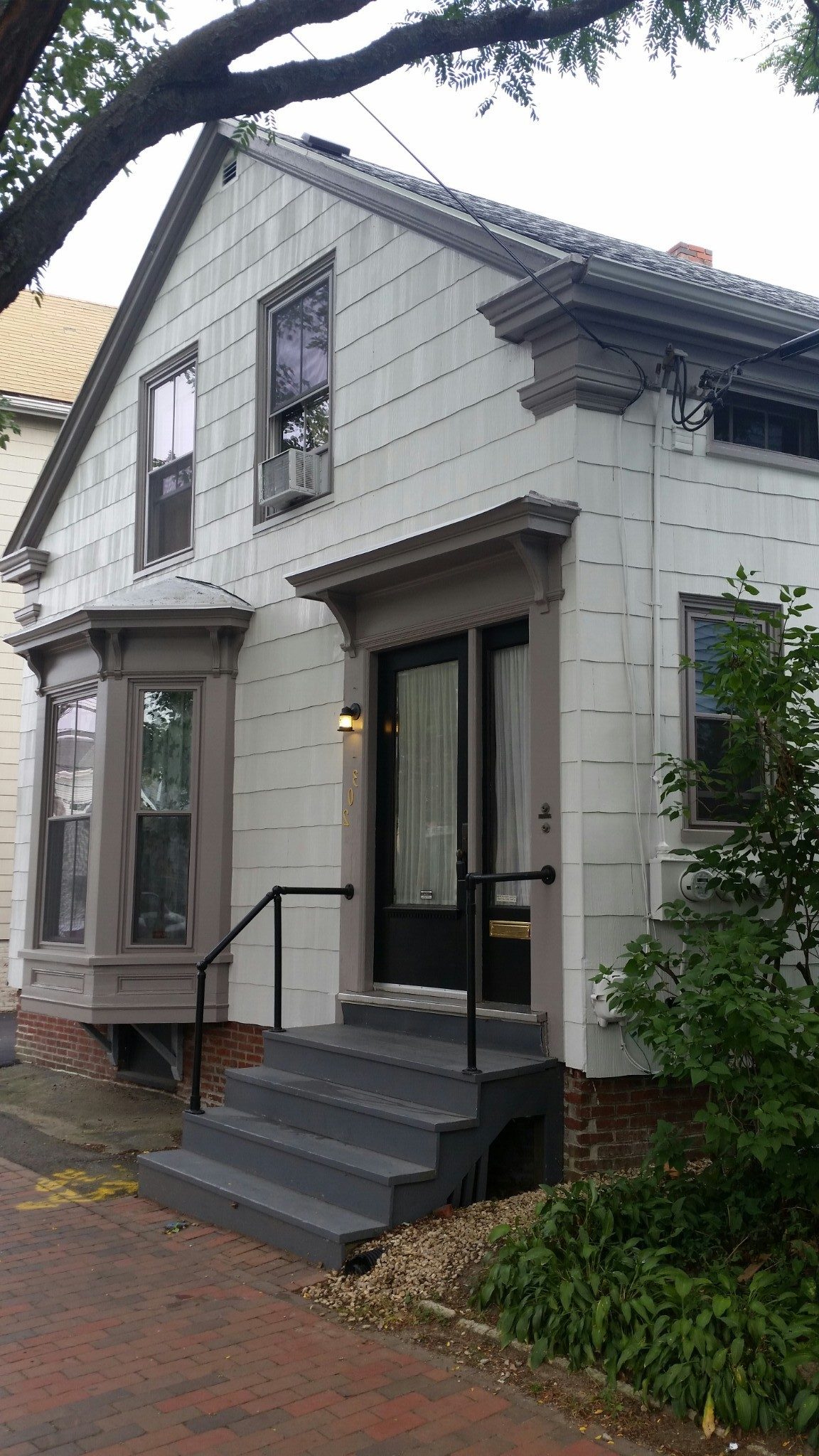 Our Airbnb apartment. We had the top floor.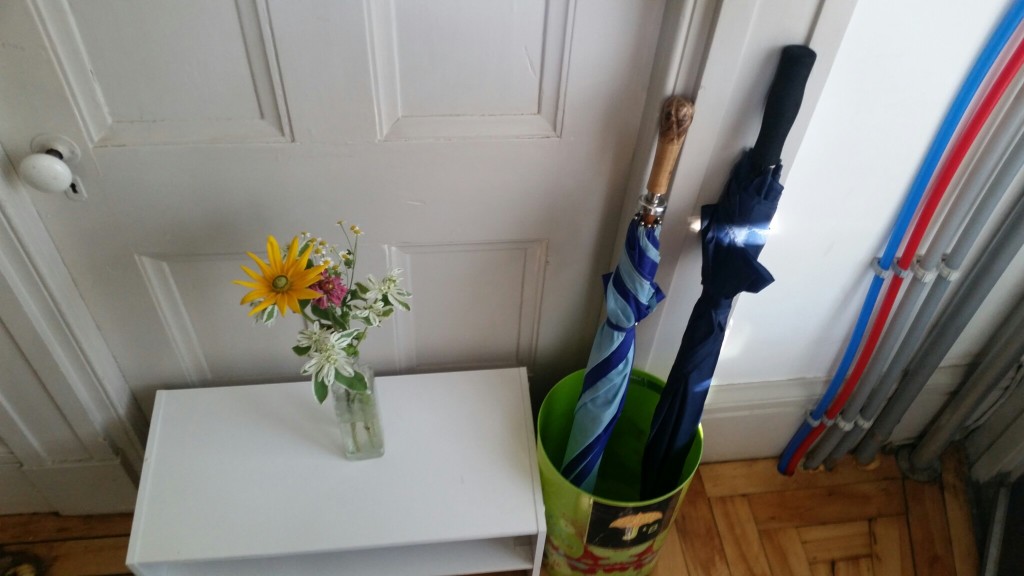 Our host left us flowers, umbrellas, and a variety of other 'extras' to make us feel welcome. He asked that we remove our shoes in the foyer, so we felt like we were back in Norway and Sweden, where that's customary. I for one vote that all of America adopt this custom!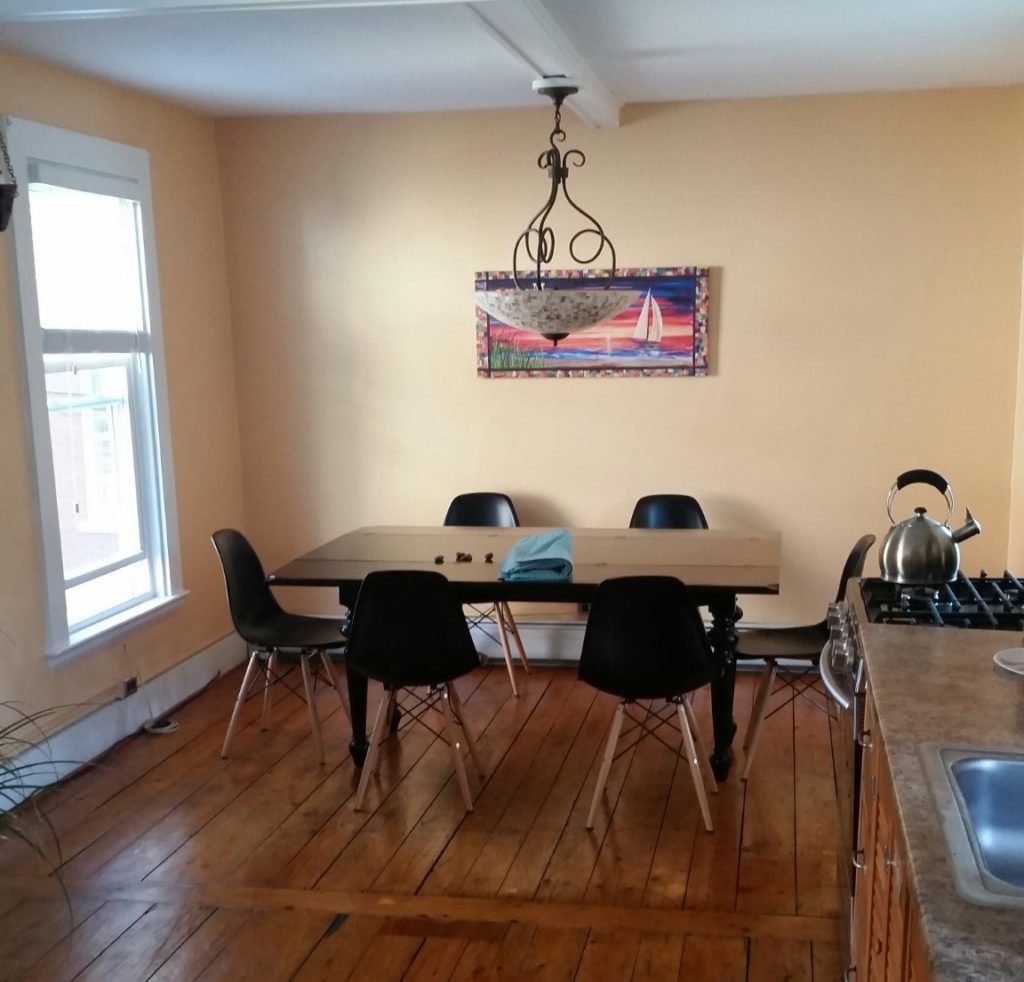 We've been in various Airbnbs that didn't have much of a living space or eating area; this was great, especially when there were four of us, so we could eat our Mashed Potato pizza and play Bananagrams while jamming to Jefferson Starship in comfort.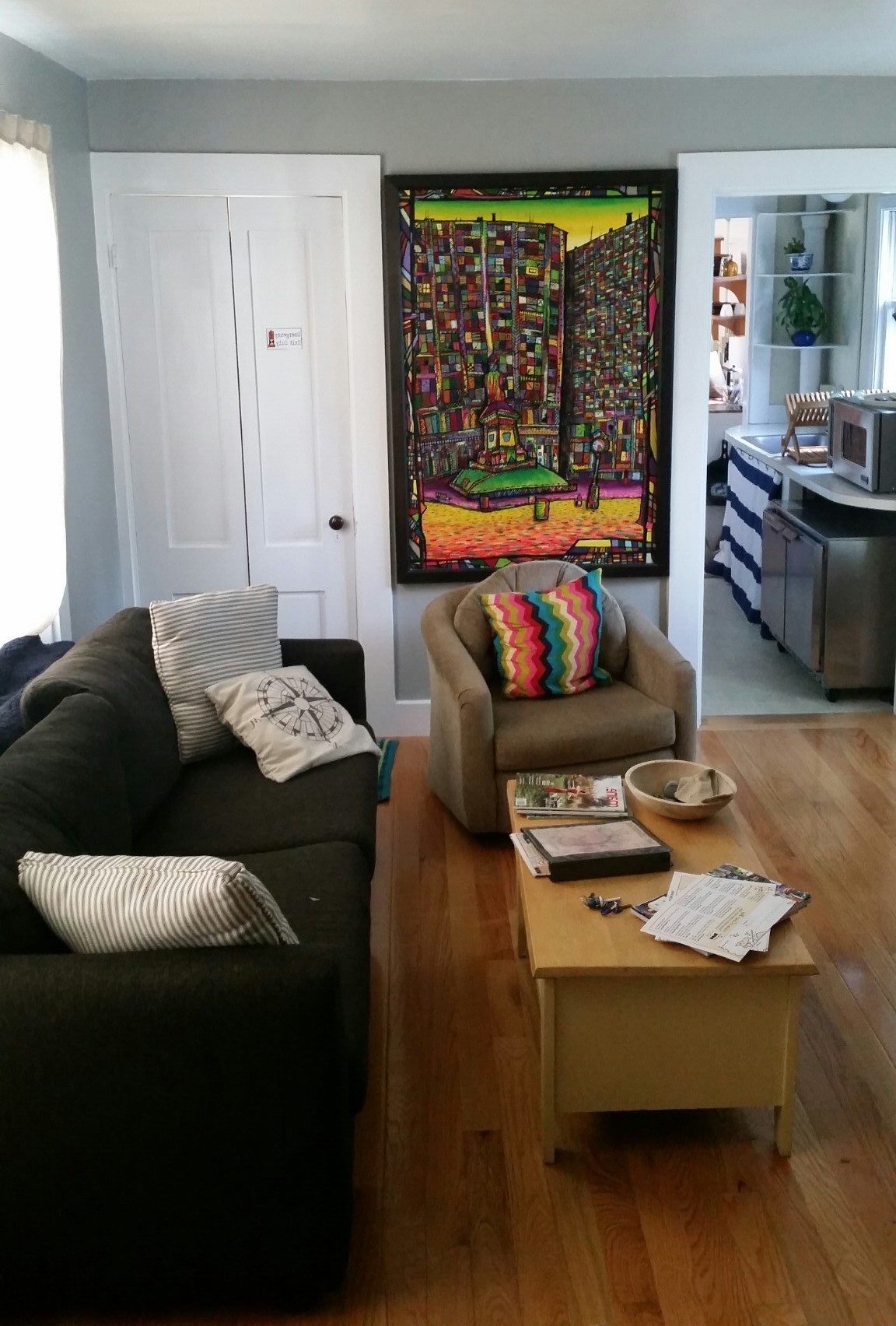 Couch a sleeper if you need it. There was tons of art like this in the apartment; we THINK it was our host's girlfriend's handywork. As an 'always be marketing' gal myself, I appreciate the entreprenurial'ness of her artwork and the name of his restaurant throughout the apartment.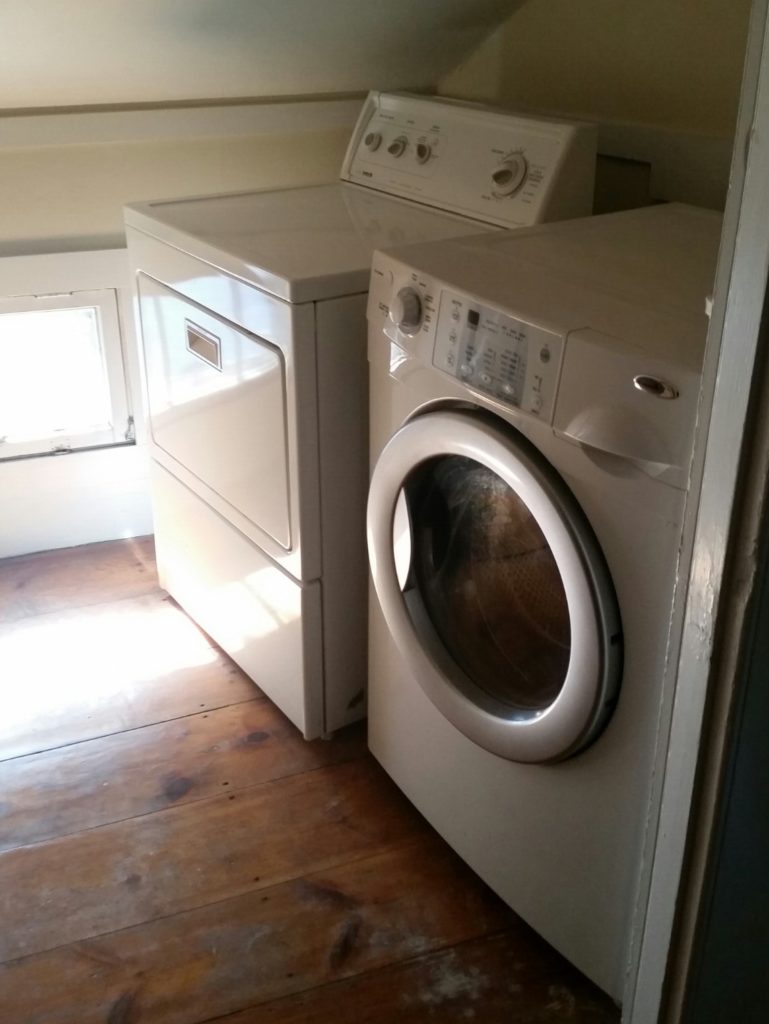 Very nice to have especially if you go for a longer trip like we did.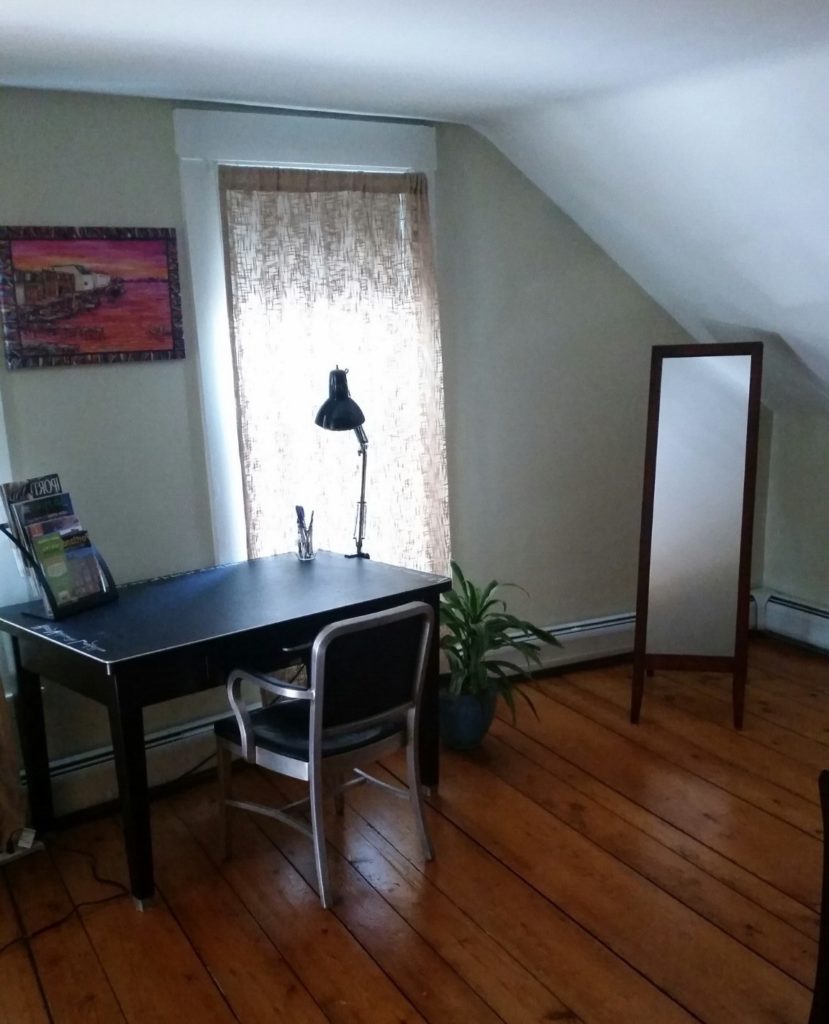 Both bedrooms were huge. Could've fit two Queen beds in each.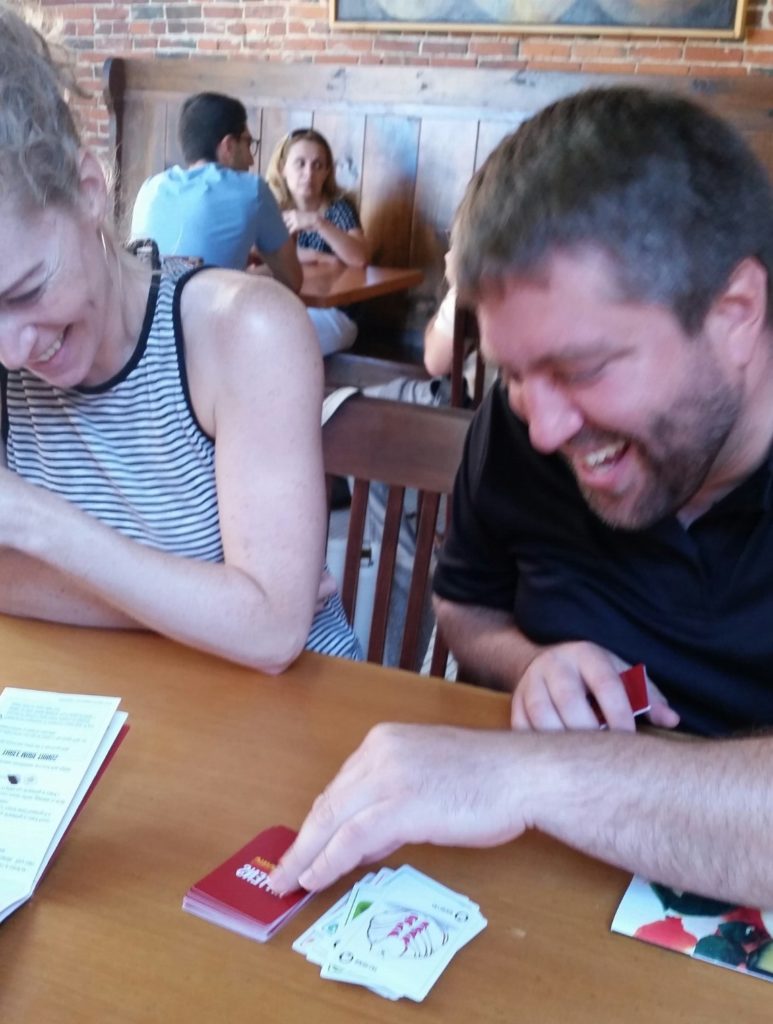 Arabica Coffee House: Playing Exploding Kittens for the first time. Highest grossing Kickstarter project ever!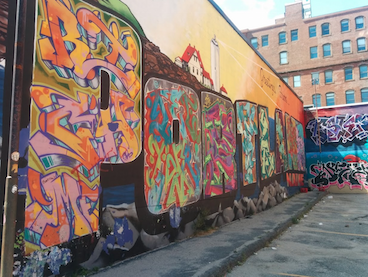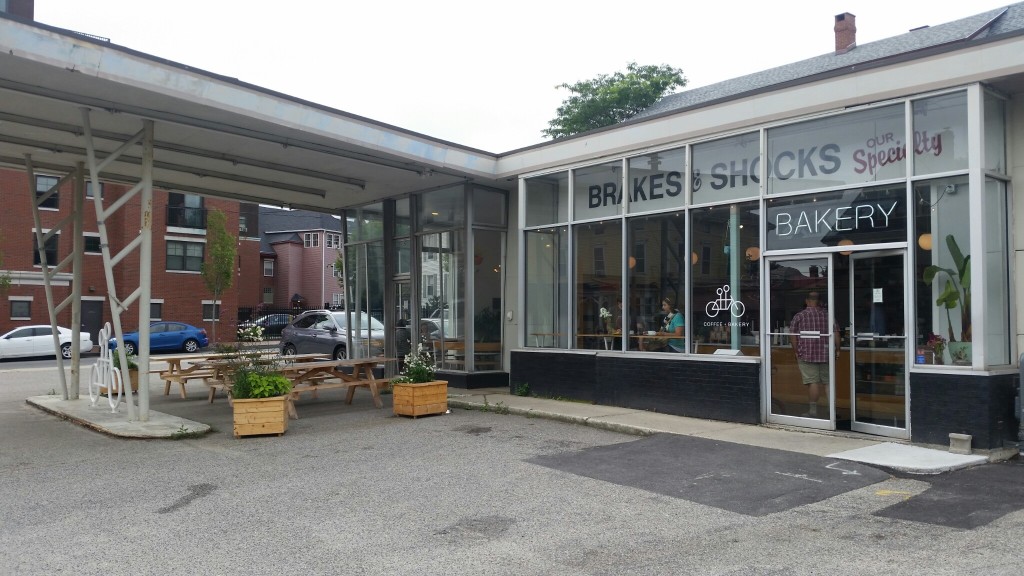 Tandem Coffee Shop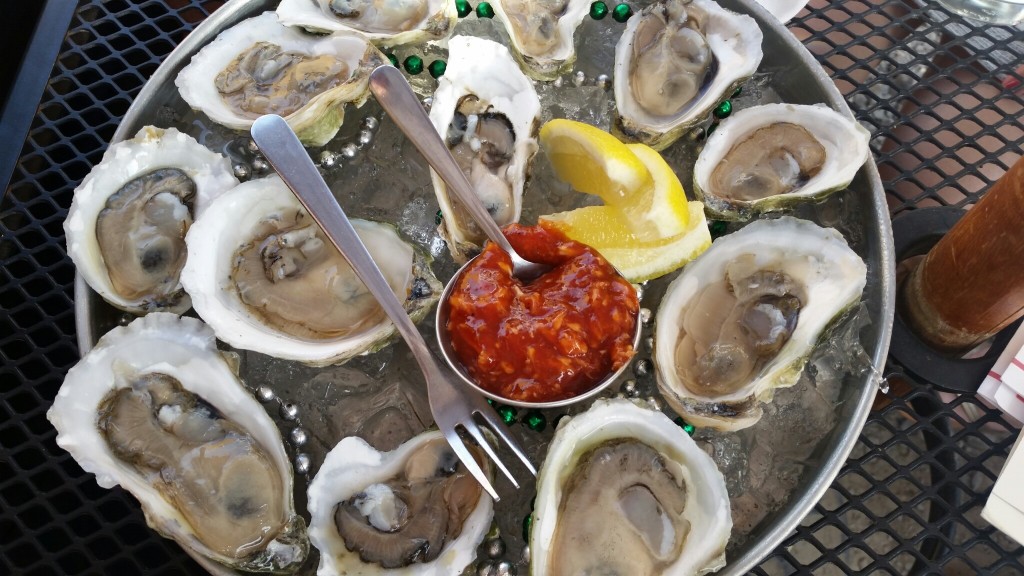 Hot Suppa: Happy Hour $1 Oysters (my first one! It was… weird. Rest of the party said they were delicious and some of best they've had.)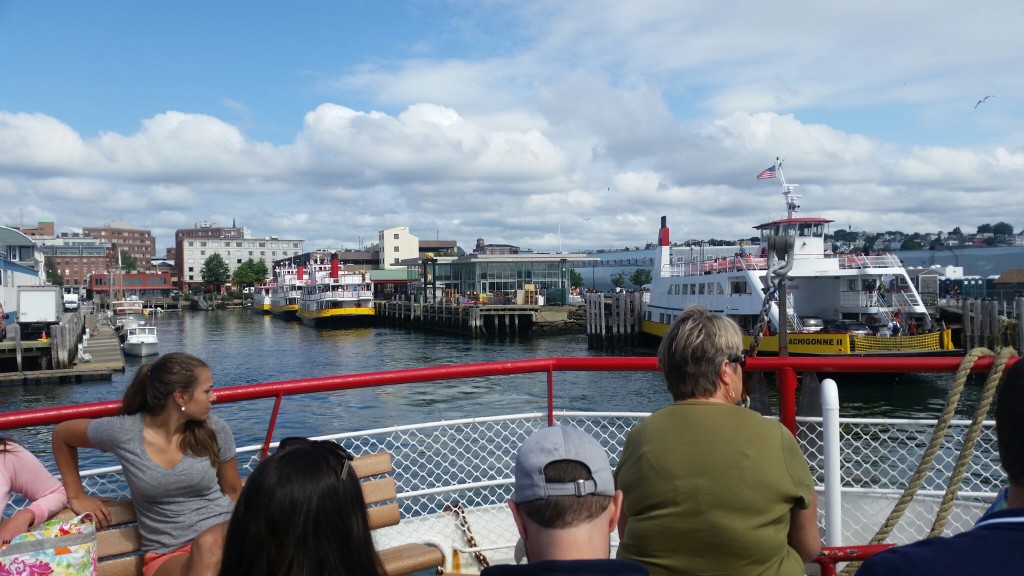 Mailboat Tour
I could not get over the size of these grapes. They were also the best grapes I've ever had. From Rosemont Market.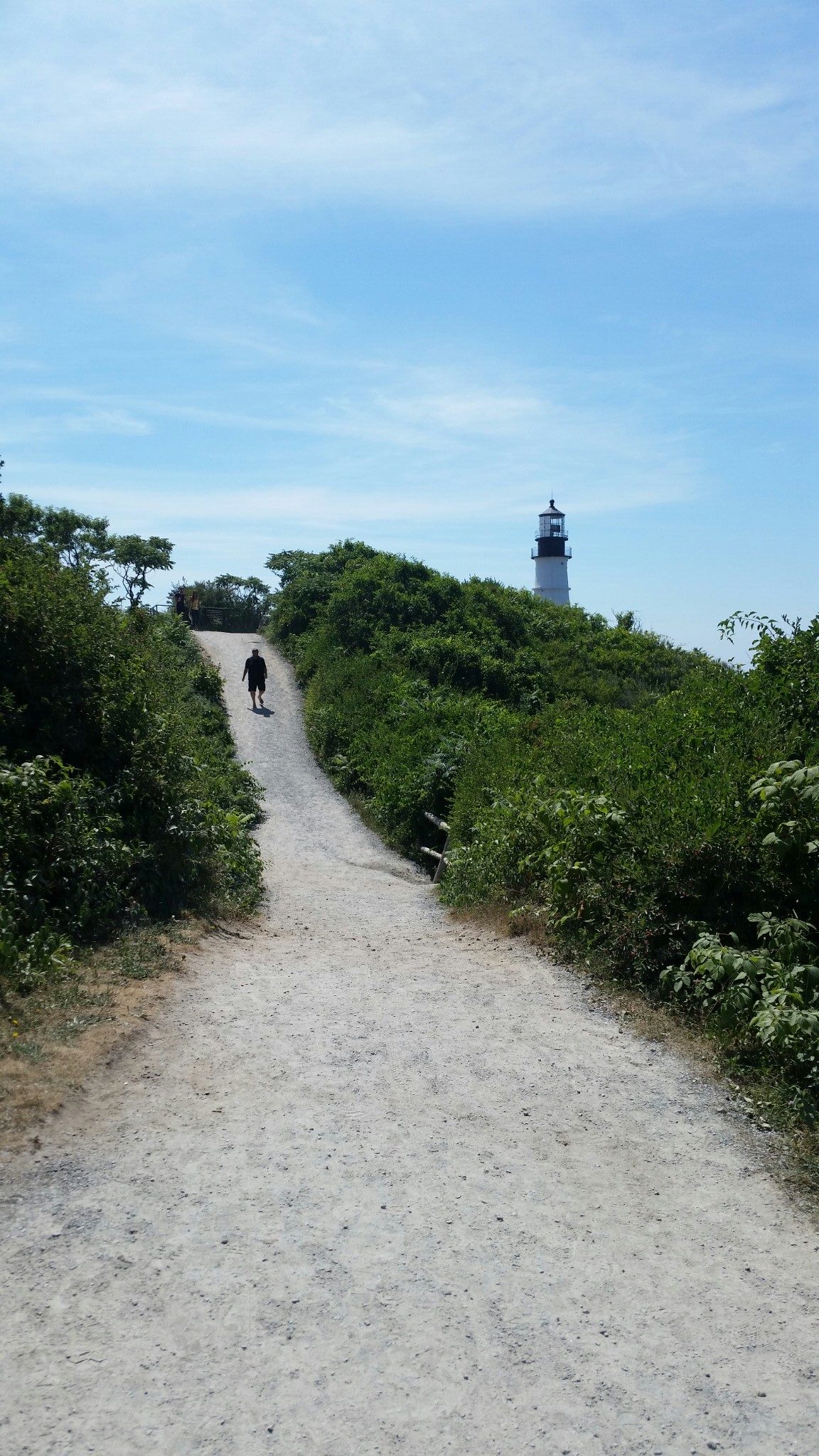 Fort Williams Park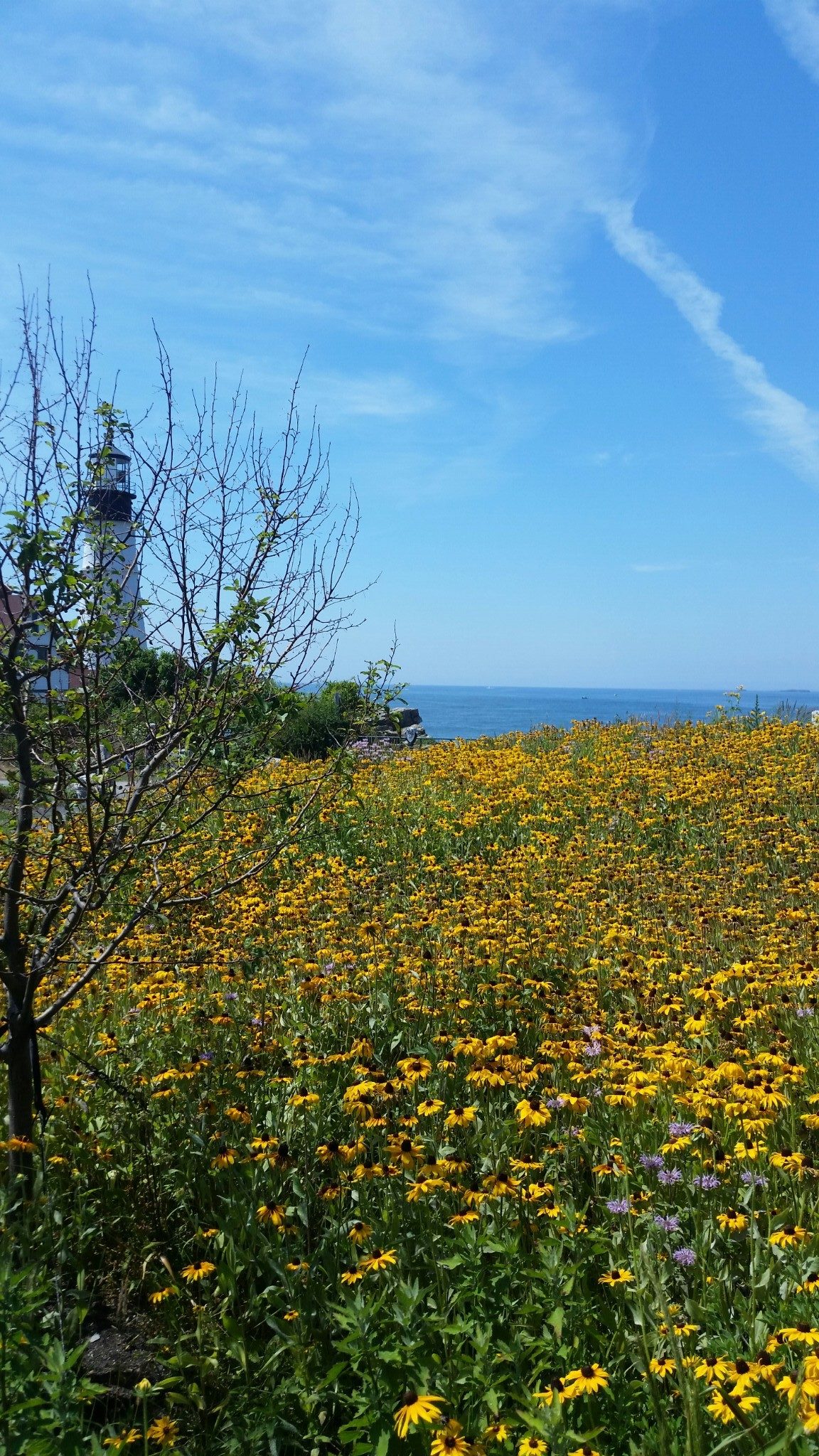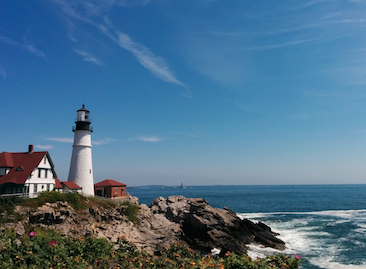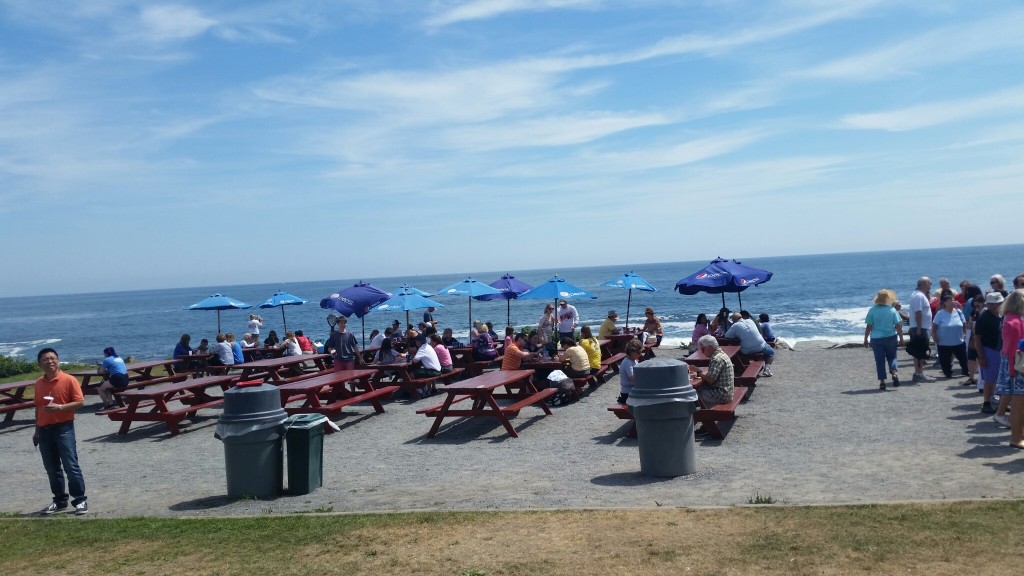 The Lobster Shack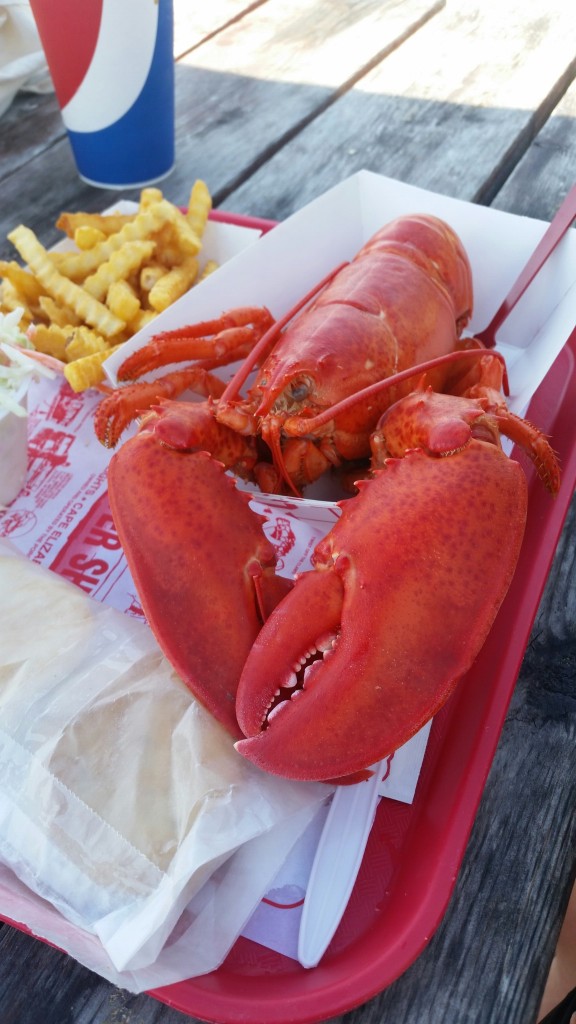 Maine Brewing Company: so many solar panels all over the state, so cool to see!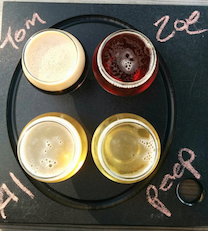 Maine Brewing Company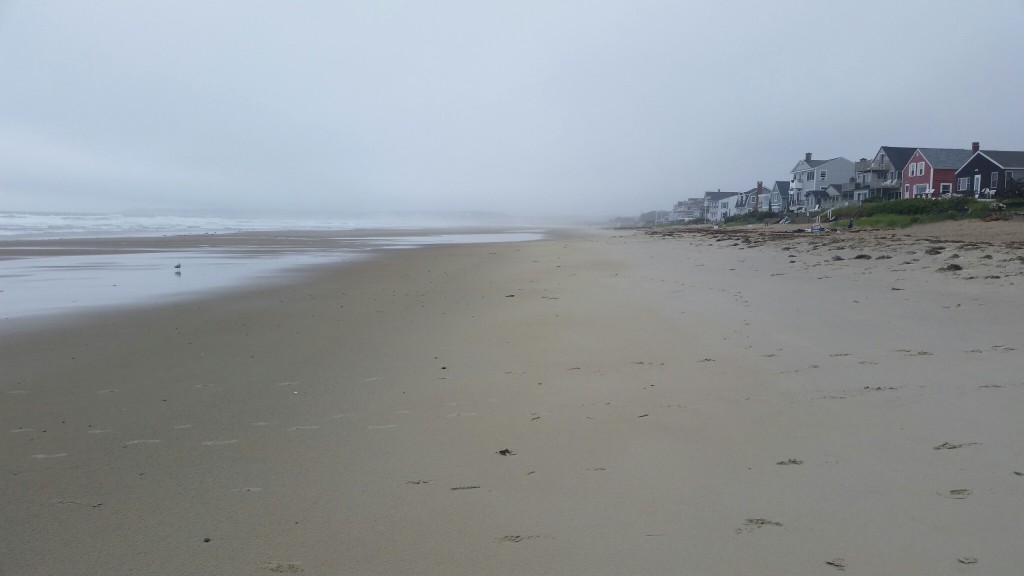 Wells, Maine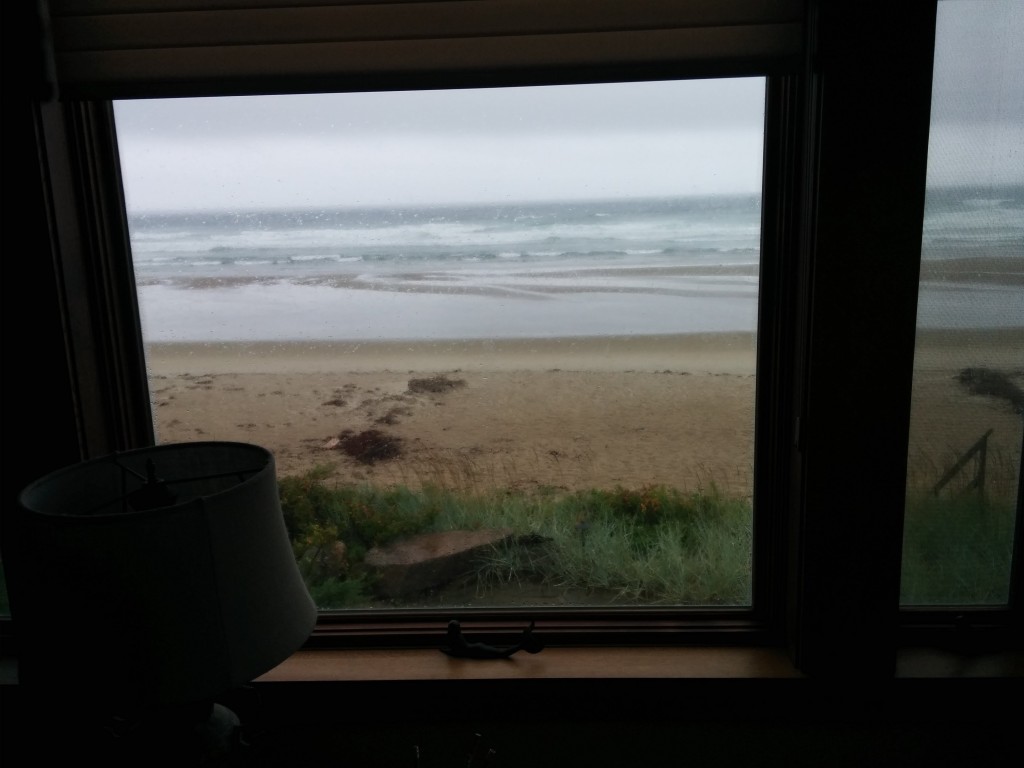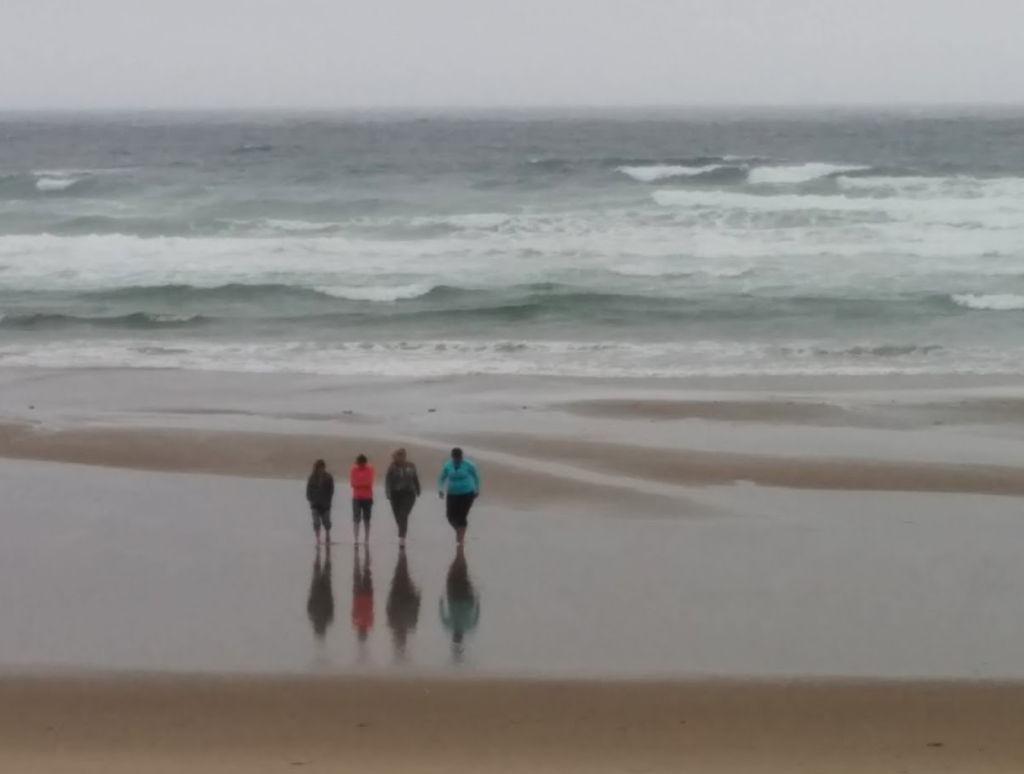 Three Boston College Eagles and an Indiana Hooiser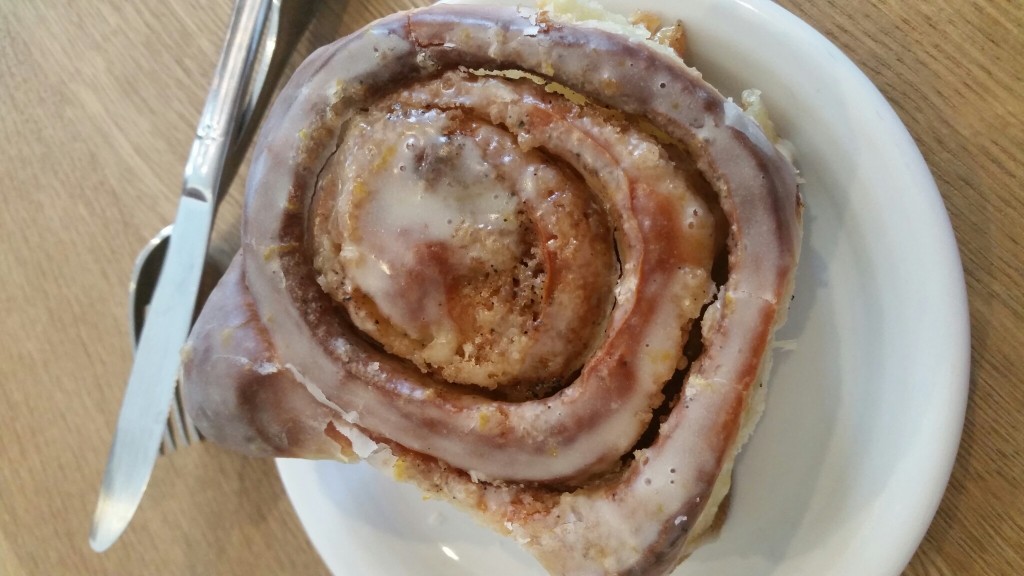 Tandem Coffee: so I may have gone here a few times.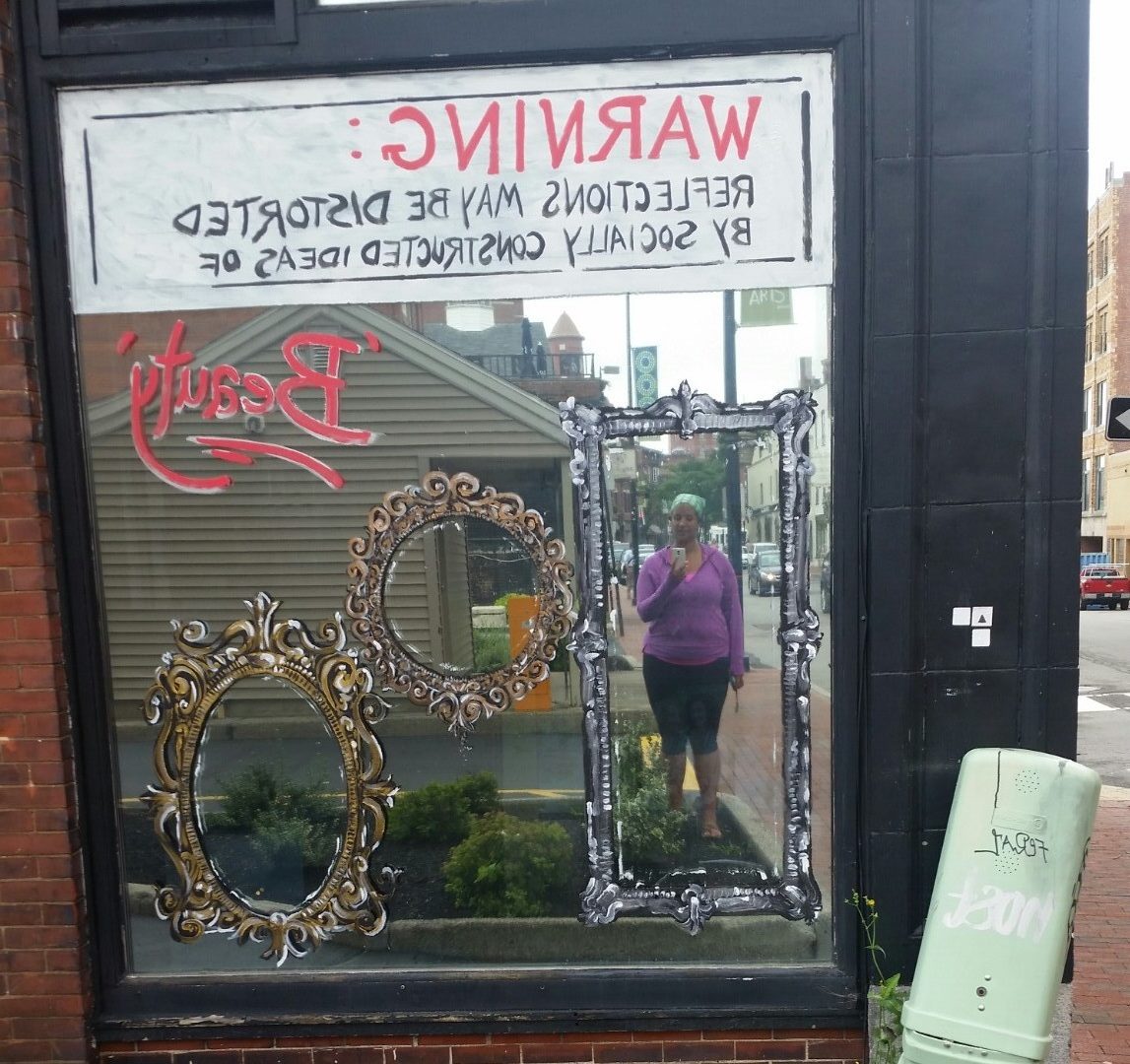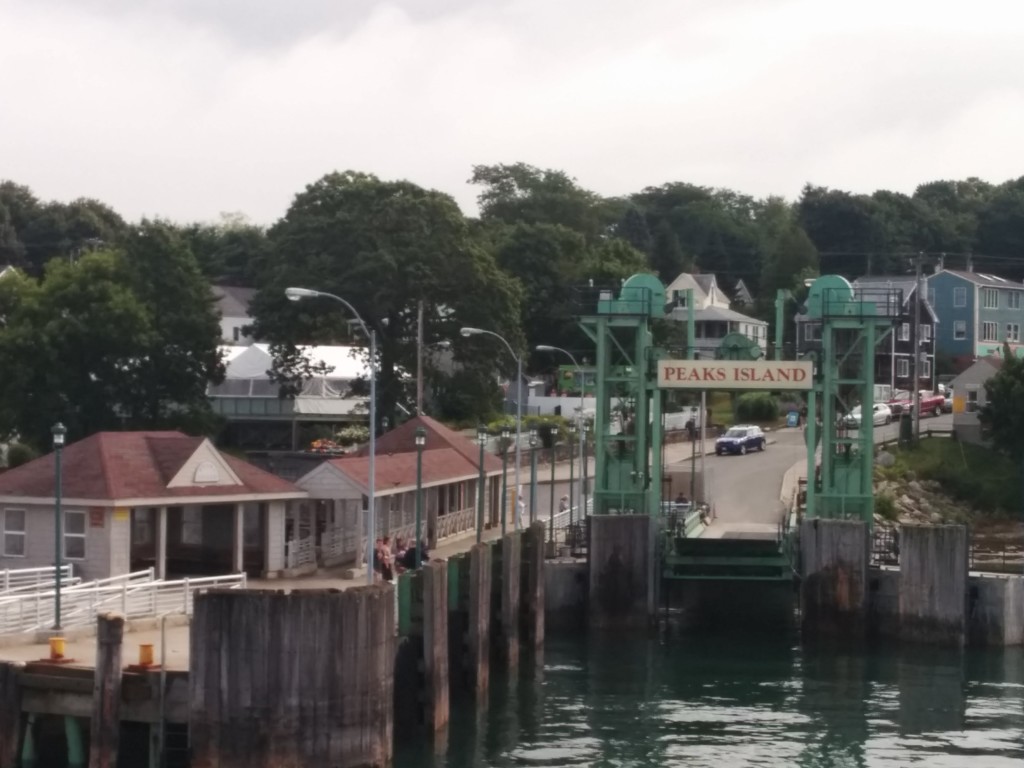 Best Friend said this was his favorite meal of the trip. My first Steamer! Glad I tried it, never again.
Maine Mead Works: mead tasting. So much better than beer!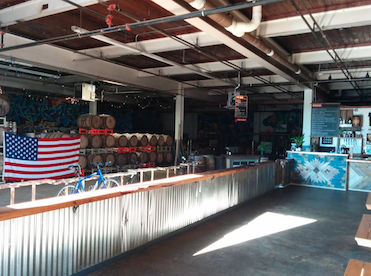 Oxbow Brewery: the nicest bartender we encountered on the trip.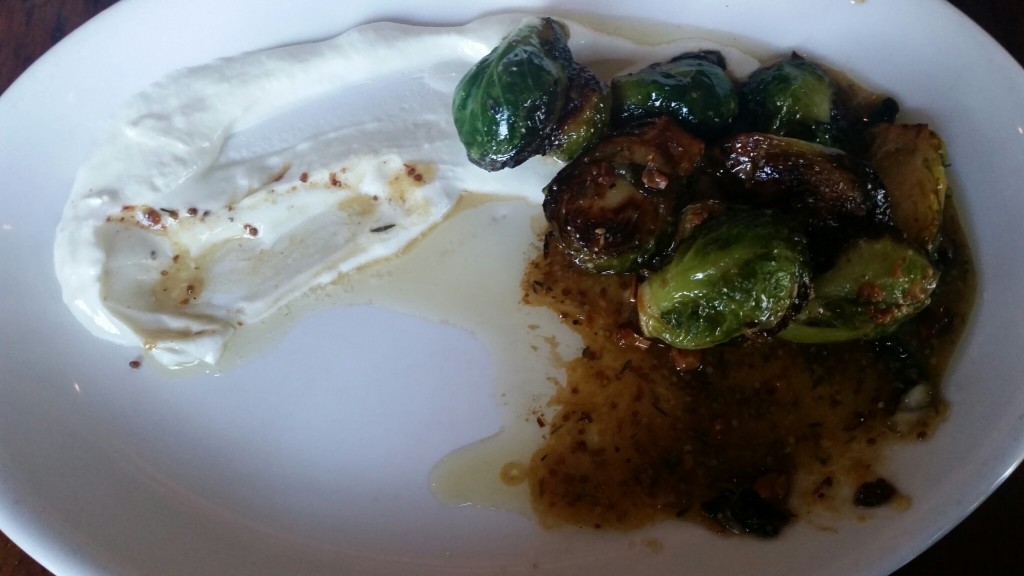 Front Room: brussel sprouts with mustard sauce and goat cheese spread.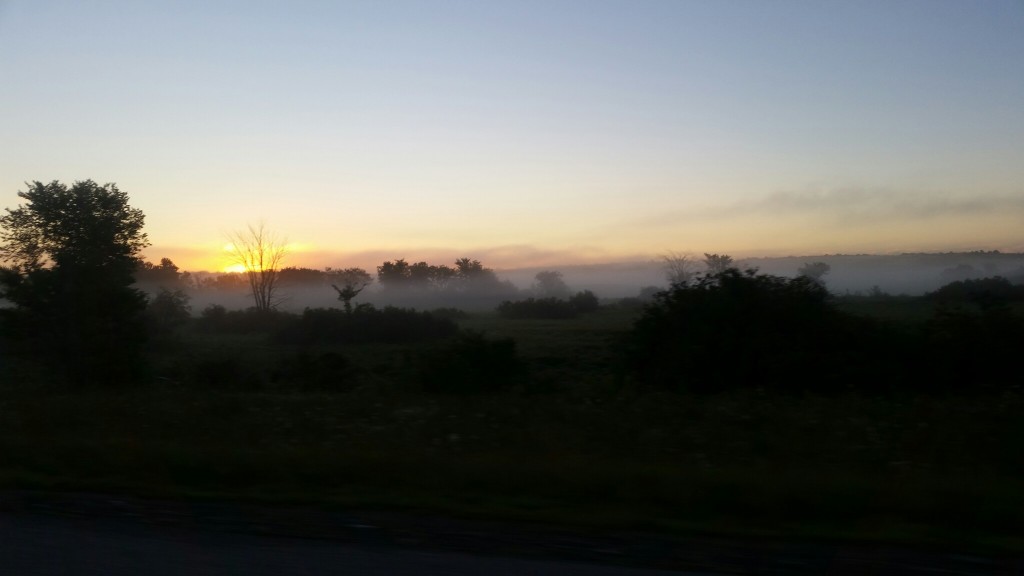 Road trip to Acadia!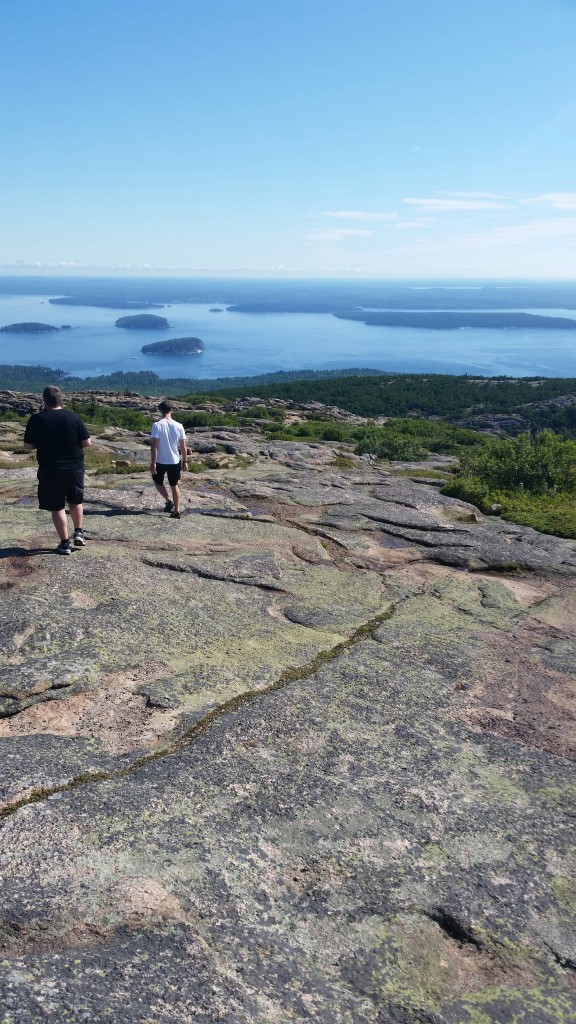 Acadia State Park: top of Cadillac Mountain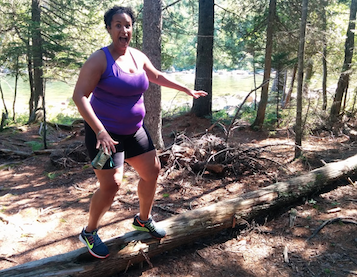 Hiking the Bubbles Trail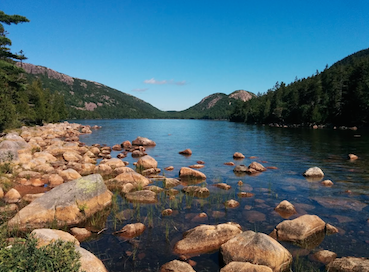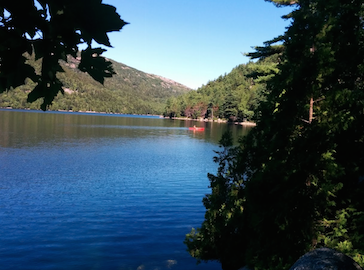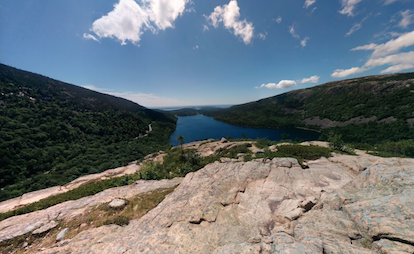 On top of one of the Bubbles (taken by Best Friend, I was too scared to hike up)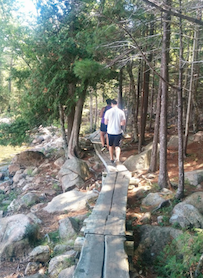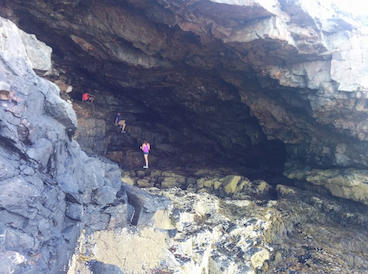 Bar Harbor: low tide you can walk from Bar Harbor to Bar Island. During high tide, this is all water!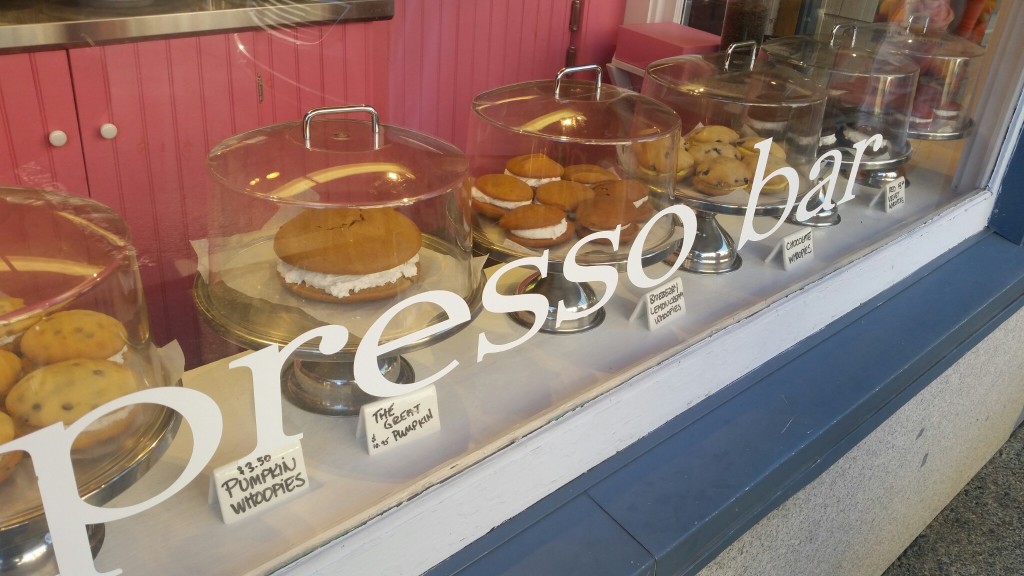 Whoopie Pies were everywhere.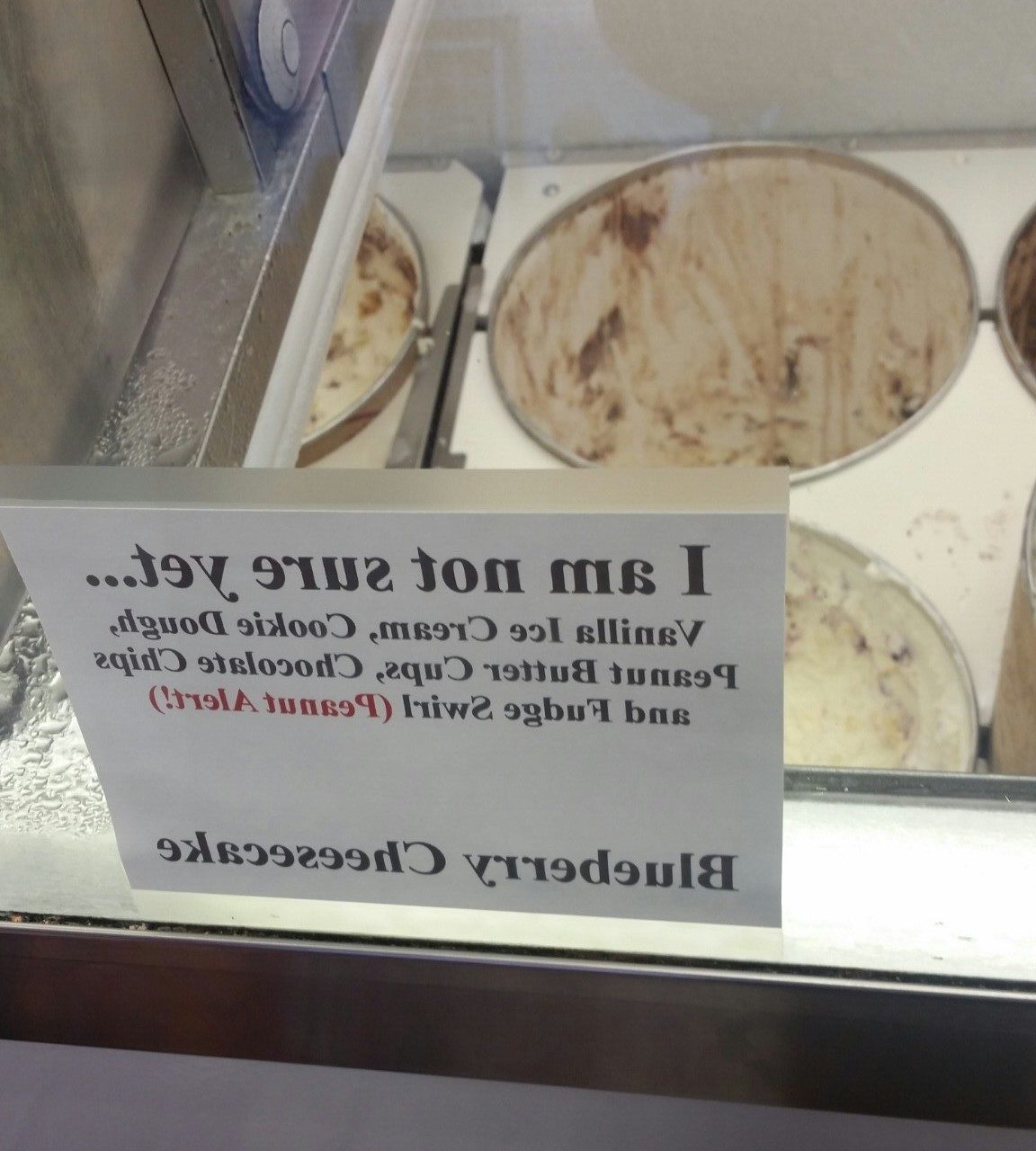 As a former ice cream store employee, I LOVED this sign. Your day, every day, all day.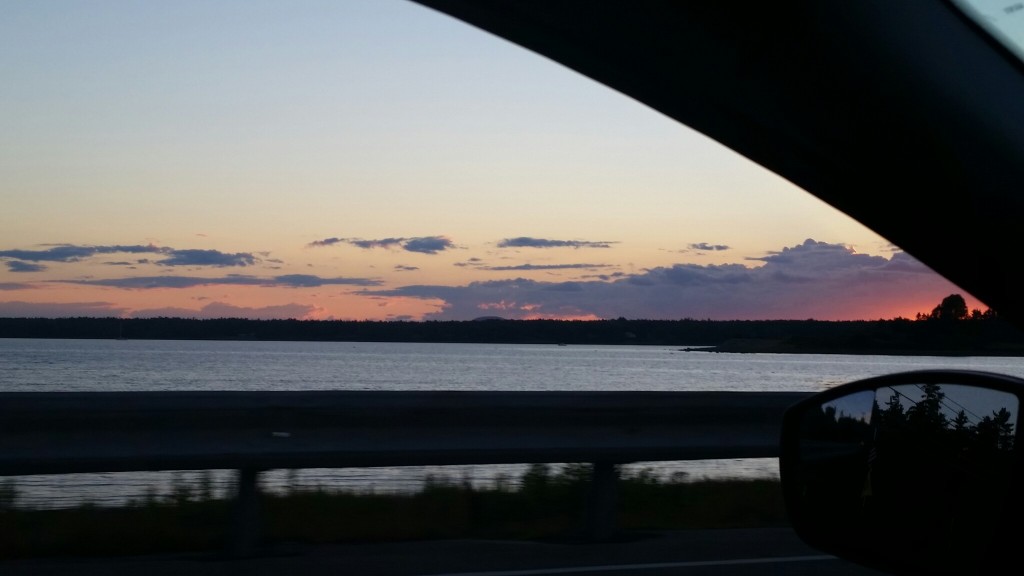 Drive home after the day in Acadia and Bar Harbor.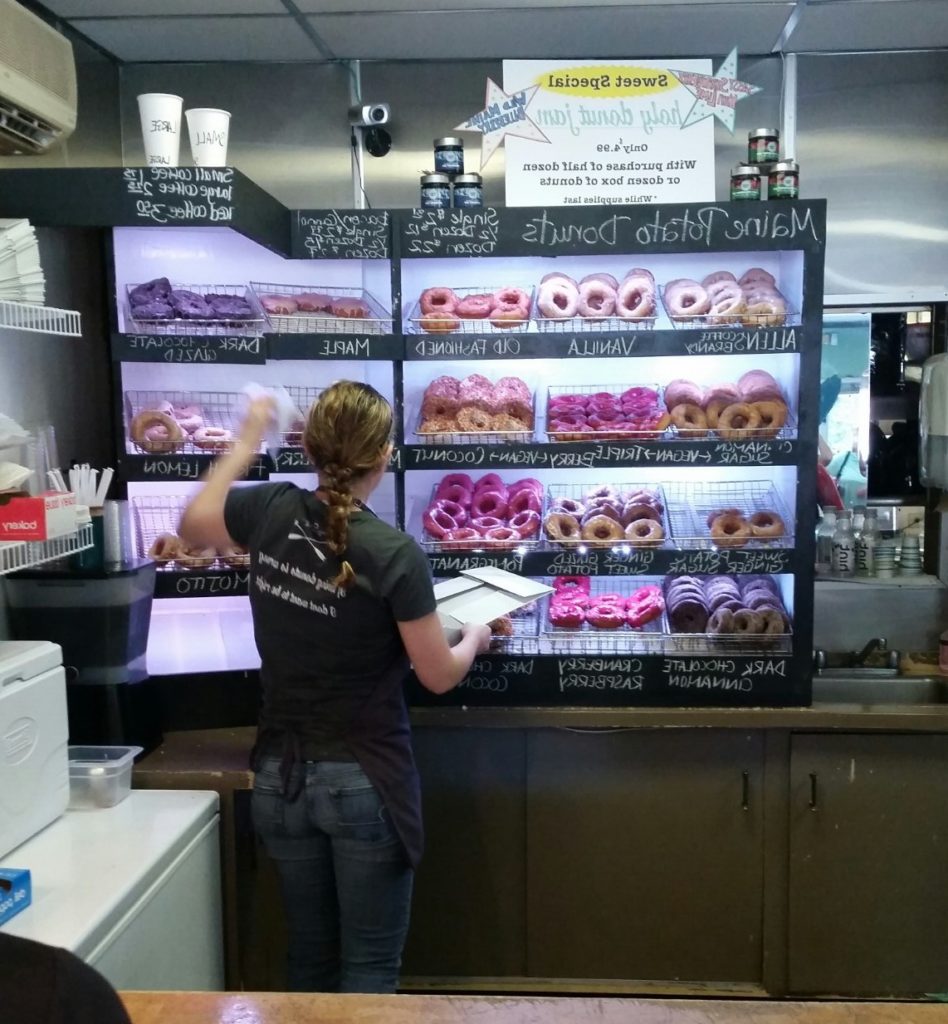 Holy Donut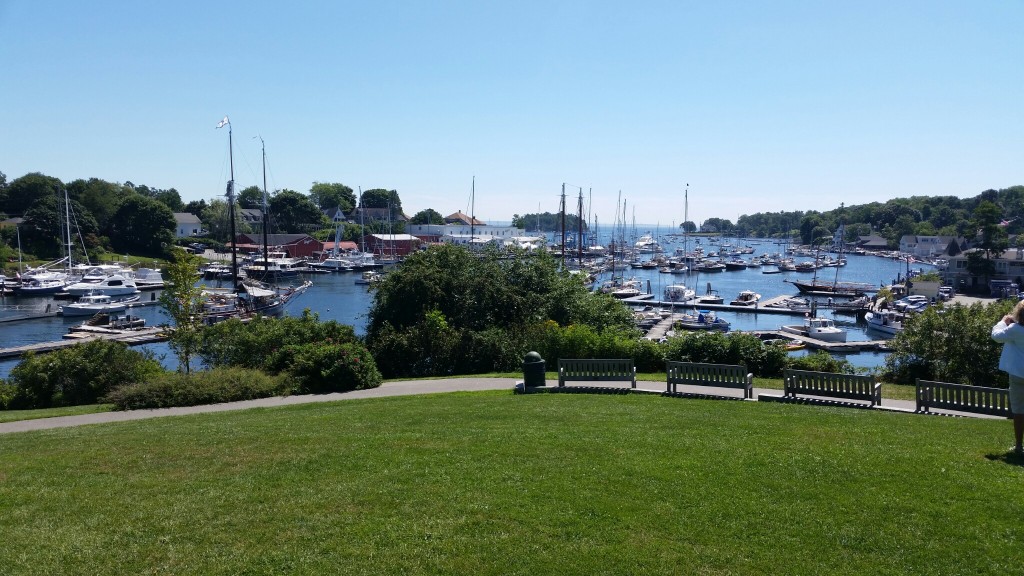 Camden, Maine: library lawn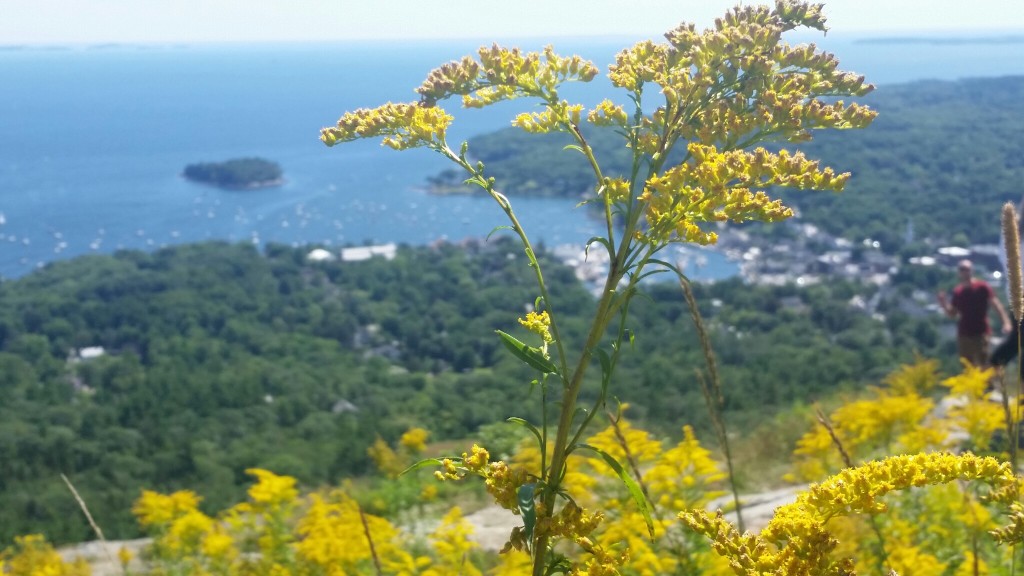 Camden, Maine: top of Mt. Battie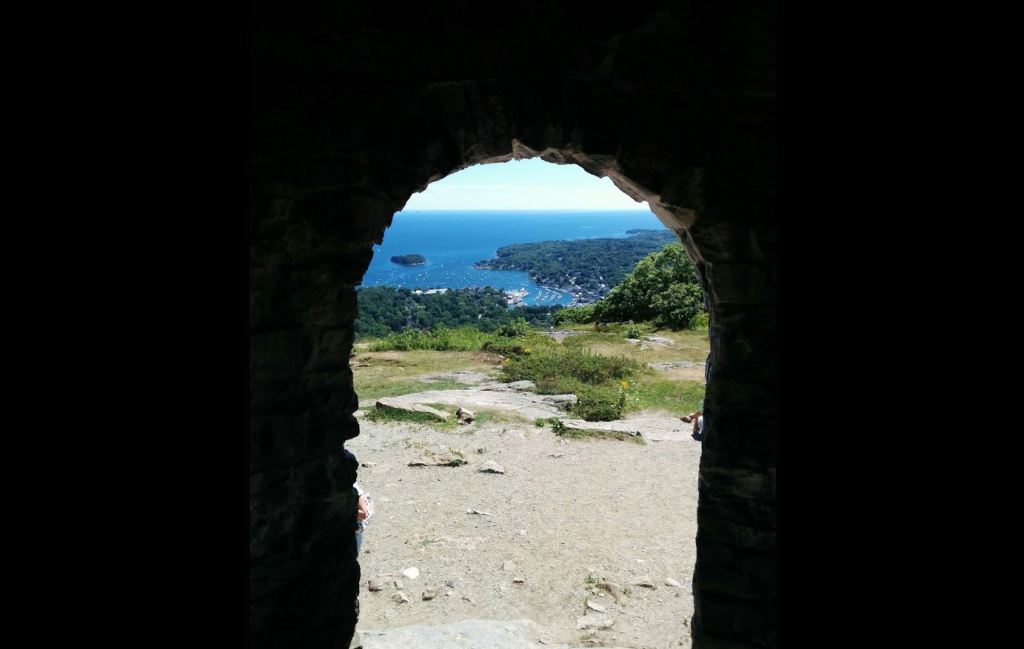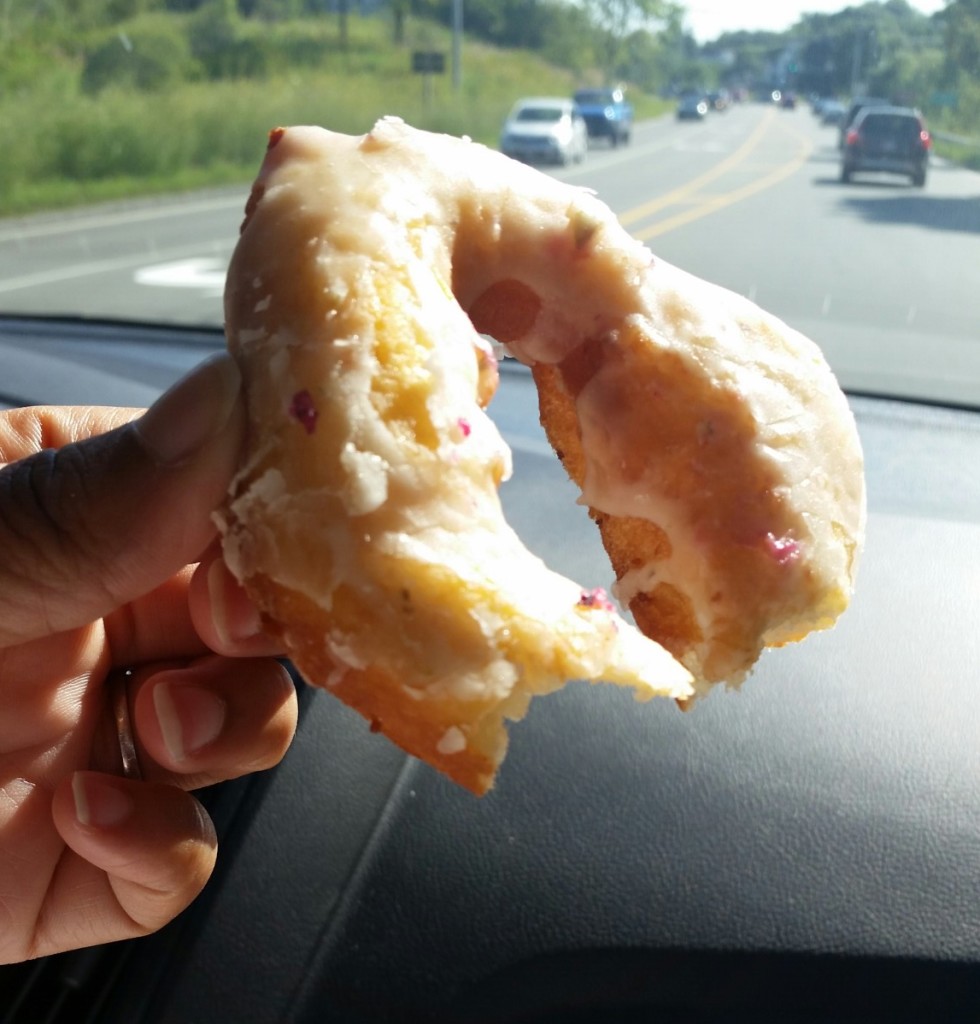 Road Donut: mojito flavor from Holy Donut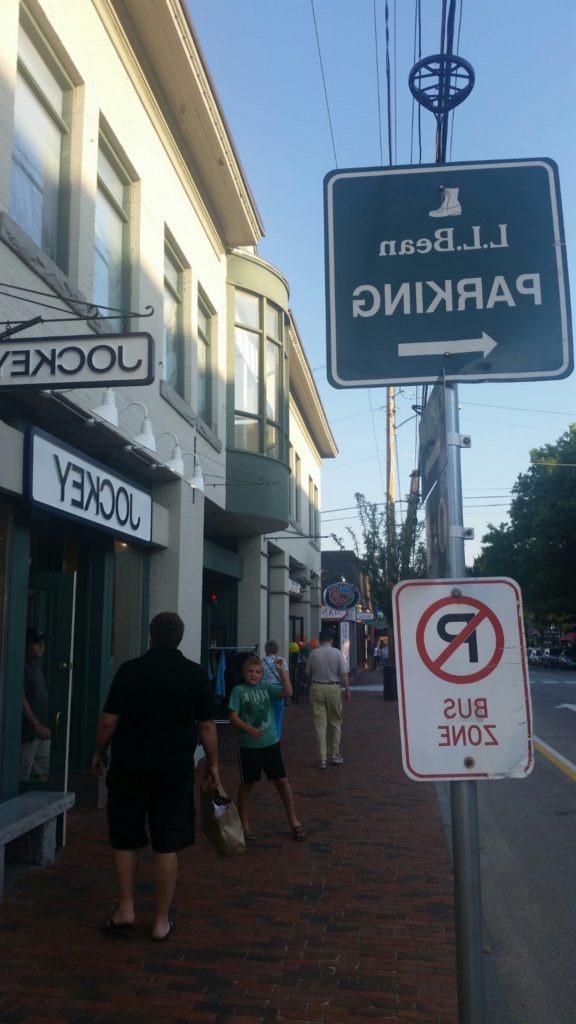 Freeport, Maine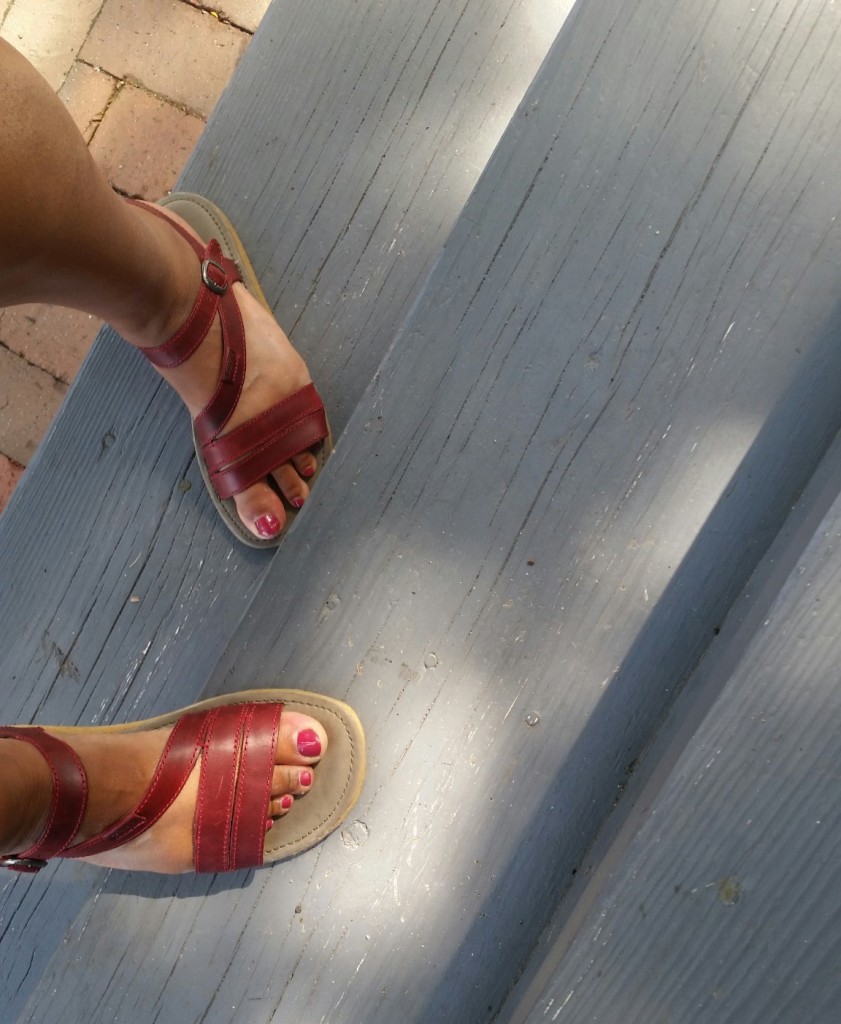 LL Bean shoes that were 70% off and fit my amazon feet!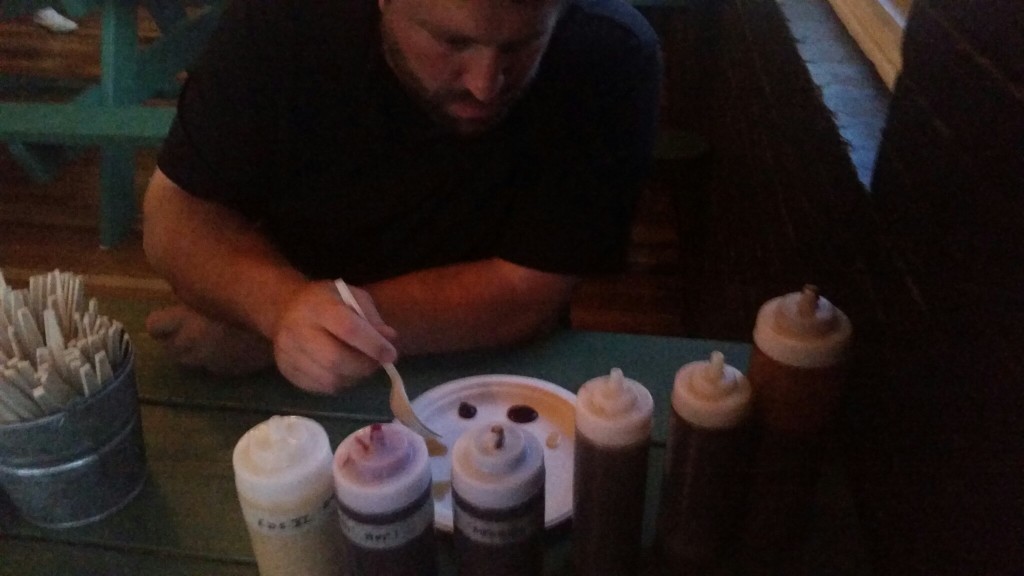 Salvage BBQ: sauce tasting

Best Friend waiting in line for beer. Not into it, I headed to a coffeeshop and picked him up a few hours later. It was cool that there are six? breweries all on this random industrial road about 20 minutes outside of the city. They had bands, food trucks, and an overall fun, relaxed vibe.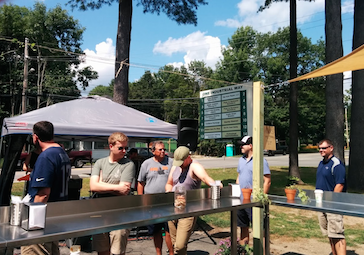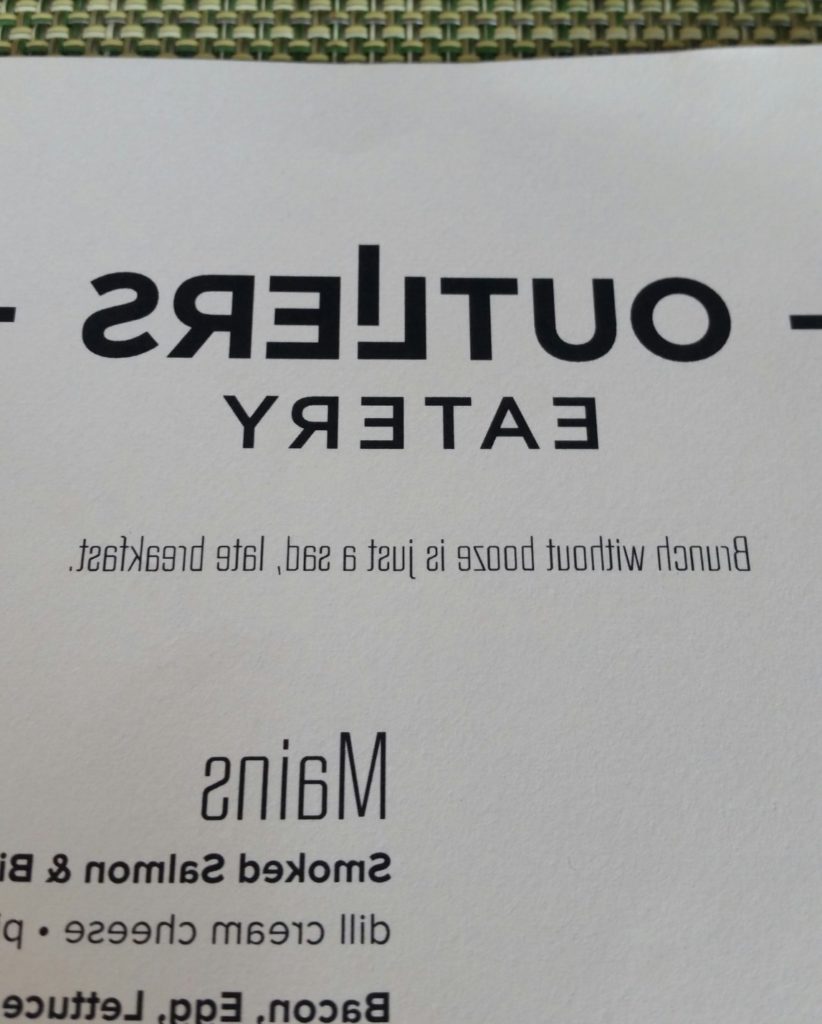 Outliers Eatery: their menu made me snort.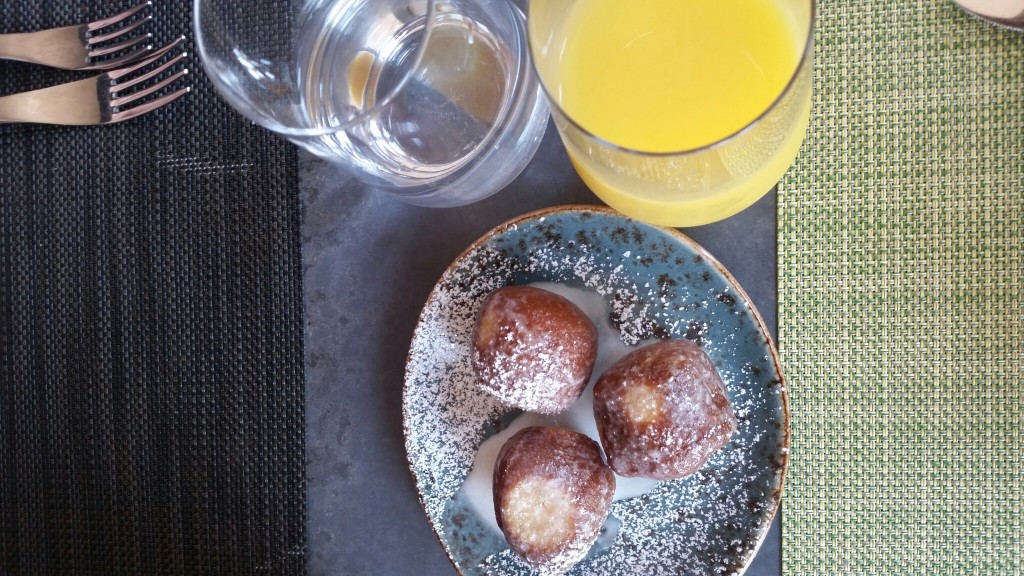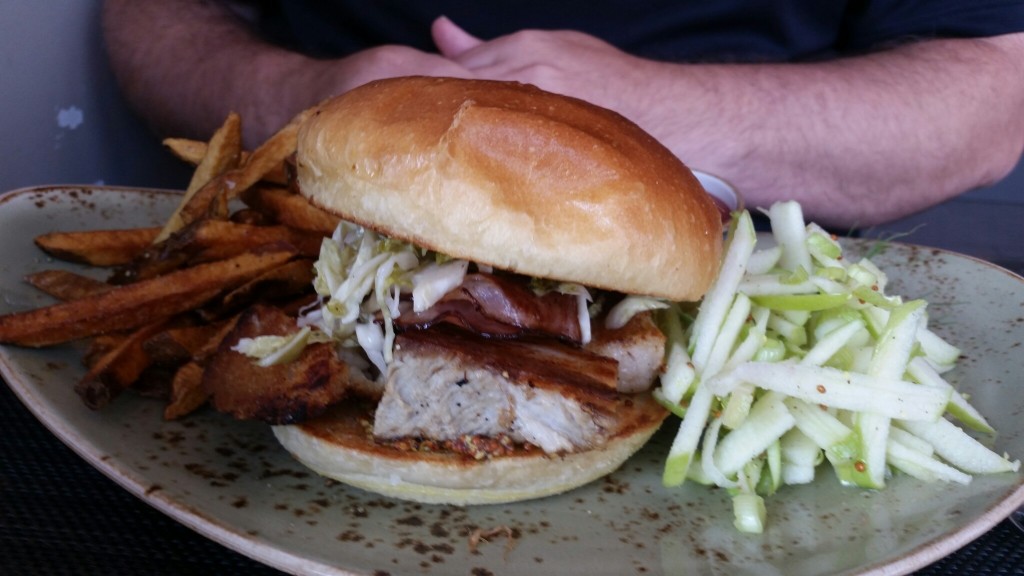 Best Friend declared this was in the running for best pork belly sandwich ever. Side of Apple Slaw, which he loved as well.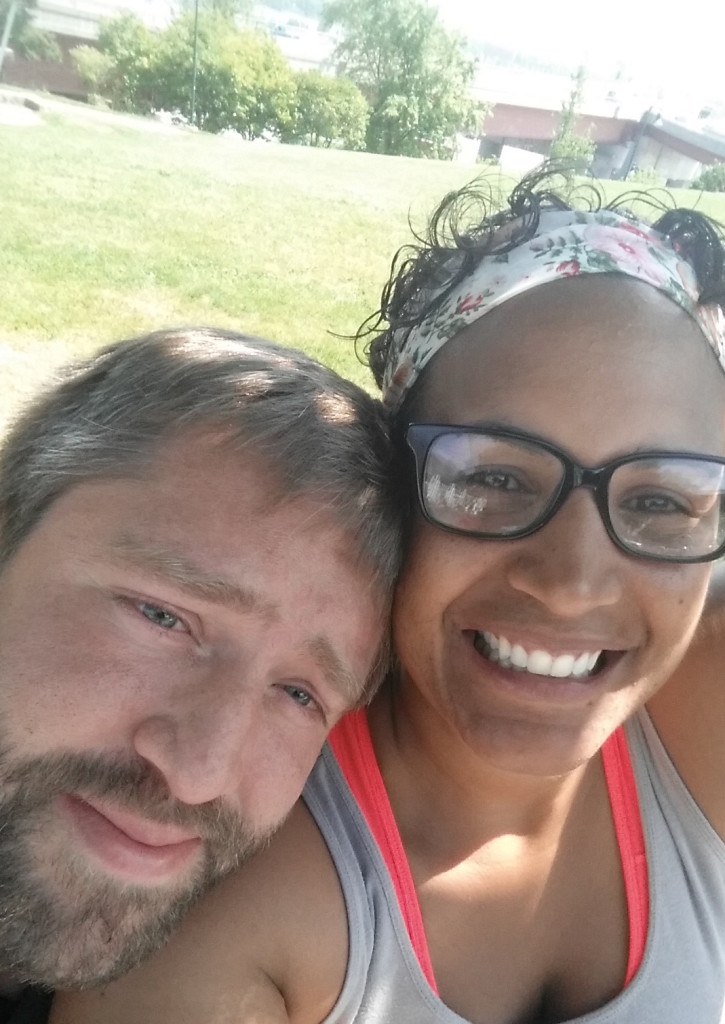 Our last Portland photo together. Little did we know the adventure wasn't over and soon we'd be split up and I'd be in a two-hour cab ride to Boston (more on that in a later post). Life of Yes℠, friends, Life of Yes℠! You never know what awaits…