Mac & Cheese Cleaning Crew
All photos used with clients' permission
Meshing our love of order, serene environments, and using our superpowers to bring joy to others with our desire to flourish our business through physical work, Mac & Cheese Productions℠ offers residential cleaning services in Chicago and suburbs Evanston to Schaumburg & Highland Park to Elmhurst.
Interested in purchasing a Mac & Cheese Gift Card for cleaning services?
Testimonials
"I always feel so much happier after you've been here!"
"Saya - it is so amazing to come home after you've been here. Over the course of the day I had already forgotten that you were here and coming home to my place so clean feels amazing. I honestly never knew my place could be this clean (especially with all the stuff I have). I'm not usually one for dramatics but it's changed my life. Thank you, thank you, thank you!"
"After weeks of travel and facing down a three-week stint of rotating house guests, I decided to pull the trigger and hire Mac & Cheese to come in for a cleaning. My place is small and I was constantly talking myself out of hiring someone to help me with it (like, 'I'm one person, why can't I keep this place clean' guilt) but I I knew for my sanity it was the best route to go. And knowing Saya personally made the process so much easier. Last night I got off yet another plane and was so excited to come home knowing my place would be sparkling. The joy I felt walking into a spotless and fresh apartment -- well, you can't put a price on it. I walked around like a dork running my hands along the clean counters and dusted shelves. Even the level of vacuuming was superior to anything I normally do. And the clean oven ahead of holiday cooking...bliss! Thank you Saya!"
"I bill myself as a clean freak but the reality is that I hate gross things. My roommate and I treated ourselves to a cleaning and it felt like a vacation. I trust Saya when she says she'll do a bang-up job, and she did. After Saya left, my roommate and I walked from room to room and marveled at the cleanliness. Clean fans! No more dust around the vent on the bathroom floor! Clean garbage cans! CLEAN MICROWAVE! I would pay for Saya to clean my house every day if I could."
"As an out-of-state homeowner who was preparing for a change in tenants, I wanted to provide a sparkling clean condo to the new tenants. From the moment I requested a quote  through booking the service, the entire process was seamless and easy. I was able to meet the assigned cleaner in advance of the service date and she did an outstanding job cleaning my place. I don't think my condo has ever been this squeaky clean and I have Mac & Cheese to thank. I wholeheartedly recommend Mac & Cheese Cleaning and only wish they were also available in my home state. Best cleaning service hands down!"
"I just got home to my house that we decided is officially cleaner than it was when we moved in. We just marveled at the bath tub for no less than 5 minutes. It is a completely different color. Thank you. Thank you. Thank you. We will definitely not only be recommending your service to all the people in our life but will also be back! Thank you for the detail and attention that just made my apartment blissfully stress free. You are bringing a whole lot of goodness into the lives of others! Whatever you did to the tub was straight magic."
"If you are looking for someone that will give your home extra TLC and attention to detail, Saya is your woman. I like to think of myself as a fairly clean person but the truth is that I am more "surface clean." Besides the cleaning basics, you know those icky, grungy spots in your house that you ignore for a long time, hoping they will go away? I'm talking about the area under the stove, the ring around the faucet and drains, the corners of the bathtub, the area behind the toilet seat, the dust build-up on fans... Saya will find and get rid of that grossness so you can stop feeling guilty about it. I was very happy with Saya's cleaning and it felt so good to enjoy my home afterwards."
"I have never hired anyone to clean my home before, but I broke my ankle and was reminded of a life lesson that took a long time for me to learn: it's ok to ask for help! I immediately booked Saya. Saya is careful, thorough, and enthusiastic about making everything nice and shiny. She is friendly to cats, while also tough on grease. Having a restored home and a friendly presence have been helpful mentally as I recover physically!"
"We had Saya come in to clean while we were at the hospital delivering our new baby--and while I don't like to pat myself on the back too often, it was an AWESOME idea. Coming home to a sparkling clean home made the big transition that is adding a baby to the family a bit smoother, and an ordered home made me feel more capable of taking on parenting a whole new person. This would be a really phenomenal gift for a family experiencing birth/adoption/bringing home a new foster kiddo. Saya was great to work with and our home was as clean or cleaner than it has ever been."
"When my now husband moved in with me just after we got engaged, we both quickly realized that neither one of us enjoyed or looked forward to cleaning. It was something that we would put off and then spend hours cleaning when we would much rather be doing anything else. When I saw Saya's post about the Mac & Cheese Cleaning Crew, I jumped at the chance to give us both an amazing wedding gift. Mac & Cheese came in while we were on our honeymoon so we were able to come home to a sparkling and shiny house. We have now signed up for the monthly cleaning package to continue to enjoy this treat. Thank You Mac & Cheese Cleaning Crew for the best wedding gift ever!"
"I wish there was a specific name for the feeling I have when I arrive home after one of Saya's 'Sparkle & Shine' sessions. It's a combination of lightness, giddiness, contentment and "ready-to-take-on-the-world-i-ness." Yes, all that. Saya does a complete reset on your home - cleaning things you had no idea needed cleaning and restoring your space to a place you want to be and setting the stage for possibility! A clean space is so much more than a clean space, it's energy and inspiration. Clean office = bills paid on time or starting up that side hustle. Clean refrigerator = finally doing that Sunday meal prep you've been threatening. Clean living room = hosting that little gathering."
"I gifted my family a Sparkle & Shine while we were on an overdue vacation, for our house overdue on TLC. We came home to a fresh space cleaned with care that made it feel like our vacation got an extension. If you ever have a hard time outsourcing things, this is a reminder that it's truly all good, especially when the results create such instant and lasting joy. I shouldn't have waited this long for my home to feel this good. Thanks, Sparkle & Shine team!"
Services Provided
Standard Cleaning
Mirrors
Light switches
Doorknobs
Garbage — clean receptacle exteriors and take out (one trip's worth; recyclables and large debris excluded)
Rugs — shake out and/or vacuum (if you provide a vacuum)
Microwave exterior and interior
Cabinet exteriors (kitchen and bathroom)
Appliance exteriors
Toilet, tub/shower, and sink
Accessible and clear surfaces — M&C will not move excessive amounts of items in order to clean surfaces; the coffee pot and toaster, ok. A vase or two, ok. But not piles of papers, heaps of clothes, gaggles of XYZ.
Accessible and clear floors — M&C will not move any large/heavy items nor excessive amounts of items in order to clean floors. A trash can, laundry basket, shoe mat, dining room table chair, ok. But not boxes, heaps of clothes, the couch, gaggles of XYZ.
Add Ons
Move in/move out
Deep grout cleaning (kitchen and/or bathroom)
Oven interior
Fridge interior
Cabinets interior (kitchen and/or bathroom)
Interior windows
Knick-knacks (frames, coffeetable/bookshelf decor, etc.)
Baseboards
Walls
Not Provided
Organizing or moving a high level of "stuff" — if you have a lot of items cluttering surfaces, areas, & floors, you will want to prep for us to come in by clearing those spaces
Bedding (making the bed, changing bedding, washing bedding)
Exterior windows
Ceiling fans
Laundry
Fireplace
Dishes
Rugs/carpets (beyond vacuuming if vacuum is provided)
Window treatments (blinds, curtains, etc.)
Occupied closets (closets that aren't empty)
Biohazards
Chandeliers
Ducts and vents
Clothes
Moving appliances/heavy furniture
Pest infestation
Pet waste/litter/food
Wax spills
Upholstery
Deep stain removal
Before & After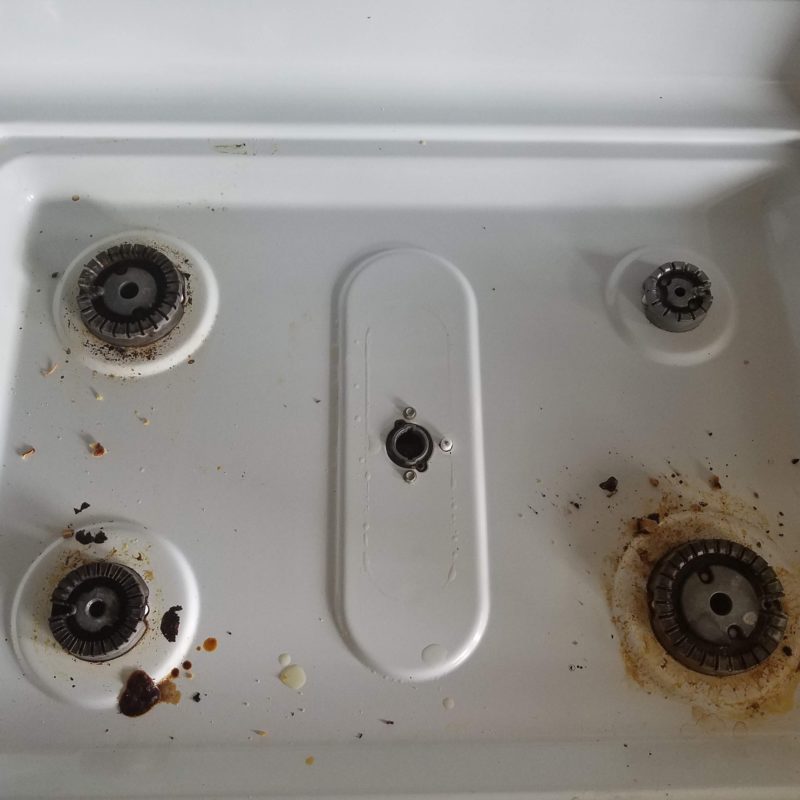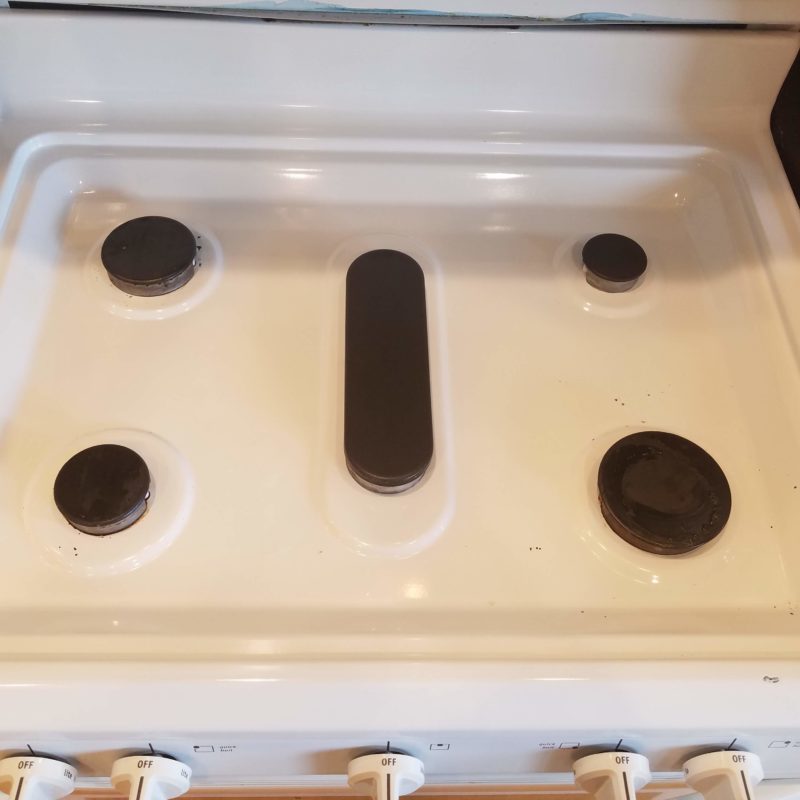 Rates
Below are representative costs per visit for "typical" residential spaces. Upon the First-Timer Visit, M&C will confirm the rate or make a revision if applicable. Most cleaning supplies included (if you prefer we use your products, just let us know).
Note that the rates differ for an apartment/condo with one level vs multiple levels (duplexes, etc.) and there's an Add On cost if it's a Move In/Move Out clean.
For the Weekly, Every Other Week, Once a Month, and Every Other Month discounted rates, first and last payment is due at the time of initial booking. Whenever your last cleaning occurs, you'll have a credit of that payment amount for that session. Cancellation and Refund Policies are below in the FAQs.
If a Crew Member comes out and they're not able to clean due to an oops! on your part — you forgot to leave the key, you meant to postpone but forgot, you gave us the wrong address, etc. — a $50 fee will be charged to you and payment required before we come back out. Besides the time and expense we spend traveling to/from you, we also give up other paying gigs to have you in the calendar. We understand that life and oops! happen; we also value and hope others value our time.
Inquire About Mac & Cheese Cleaning
We are not a last minute cleaning service, usually booking up a month in advance; if you have a last minute request, you're welcome to make it but chances are we won't be able to say yes.
Before you make a booking inquiry, you may want to peruse the FAQs below.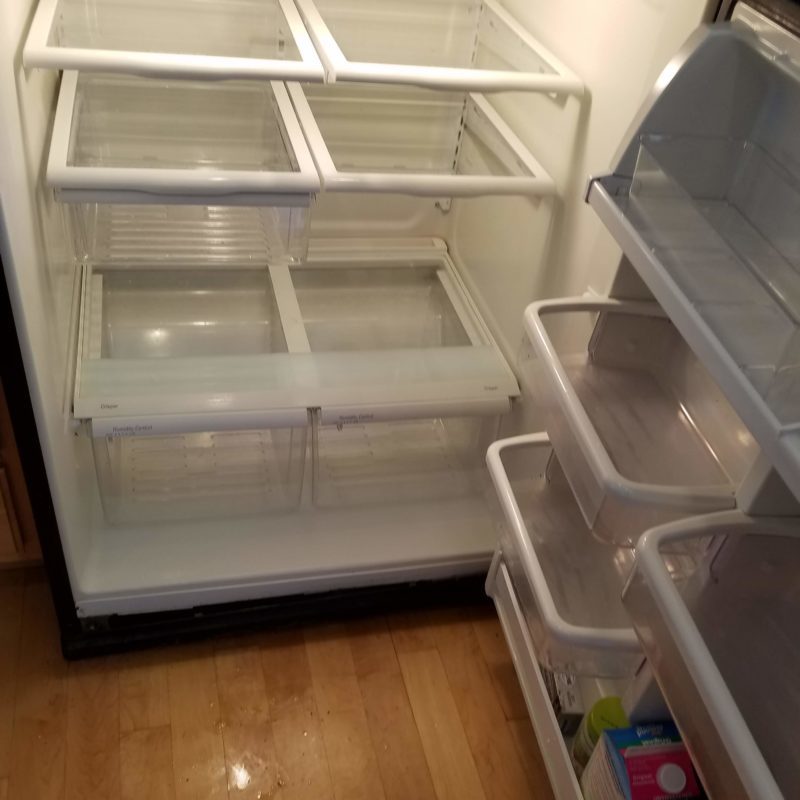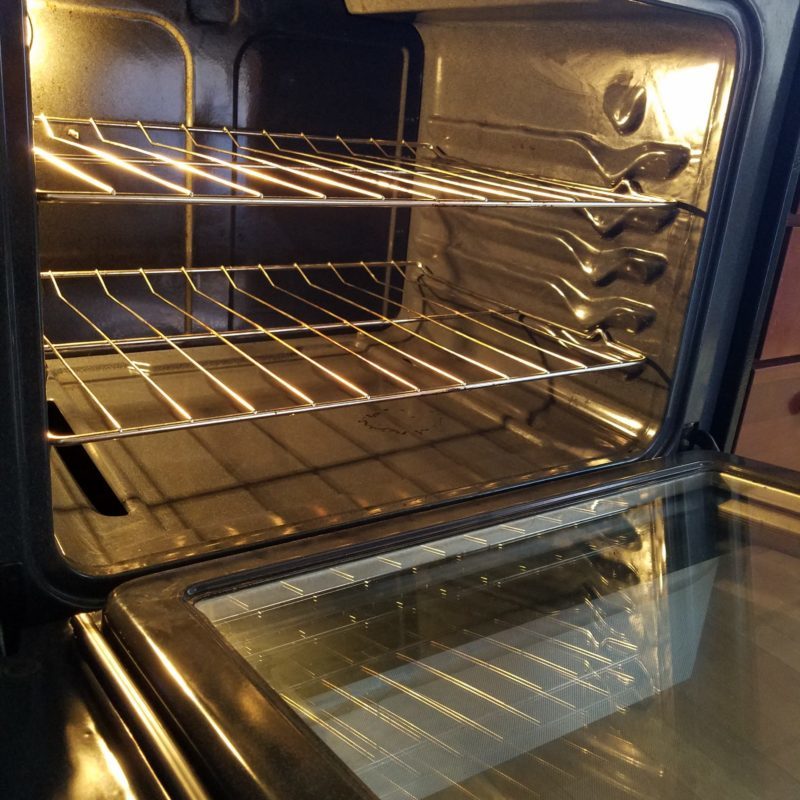 FAQs
Interested in purchasing a gift card for someone to use for cleaning services?
Fill out the Inquiry Form above, noting that you'd like to purchase a gift card. We'll get back to you about if we're able to take the gig and what the cost would be, and then you can send your giftee their surprise!
Why use Mac & Cheese (M&C)?
We love cleaning
We're good at cleaning
We're personal and professional
Look at how we comfort ourselves when stressed — notice a theme?!
Why can't you book M&C automatically?
Cleaning is one of many branches of the Mac & Cheese Productions℠ tree. The client roster is kept small so that M&C has time to grow the other branches and so that we can give clients 110% with a smile on our faces. Quite frankly, if we cleaned all day, every day, we'd come to detest it and either stop doing it or do it grumpily. No one wants grumpy cleaning.
We also want to ensure a good match — location, frequency, type of cleaning, etc.
Do you work outside of the city of Chicago?
Evanston to Schaumburg & Highland Park to Elmhurst. Outside of Chicago or this suburban radius, usually not. Depends on where, when, and availability. Long drives and traffic are against our Life of Yes℠ mojo. If you live outside of these boundaries, feel free to ask about service but more than likely, we won't be able to accommodate.
Do you need to be home?
Nope, in fact M&C strongly prefers to clean when you're not there so that we can focus on making your space sparkle top to bottom and because we're people'y in our other jobs; this is our time to avoid small talk, blast podcasts or music, wear booty shorts, have hot mess hair, sweat profusely, and zone in on cleaning.
If you work from home or don't work, it's expected you'll be able to head elsewhere — the office, a coffeehouse, a library, a loved ones space, a coworking space — for the time we're there.
Let us be your invisible cleaning fairy.
How does M&C access your space?
You'll provide us with a key/access instructions at the complimentary first-timer's visit. You can give us a key, give us lockbox access, leave keys with your doorperson, hide a key in a plant…
What's the first-timer's visit?
After you've booked M&C, we'll come out for a tour, any insight/requests you want to share, and for a copy of your key, if applicable. Moving forward, we'll be your invisible cleaning fairy, doing our magic while you're out.
What's the tipping policy?
No tips.
Why can't you tip M&C?
You can! Just not in (direct) money.
Tipping causes people stress — How much? Should I, shouldn't I? What if I don't want to but feel like I have to? M&C removes that angst. Don't (traditionally) tip.
Do you need to provide anything for a cleaning?
A step-stool/ladder if you chose high cabinets and/or interior windows add-on. A vacuum if you have vacuum needs. If you have particular products you want used. Otherwise, we bring everything.
Do you need to prep for a cleaning?
Highly, highly recommended that you make as much of your home clutter-free as possible — clear off surfaces, pick up items from floors, etc. We're able to give you a better, deeper clean when we're not having to work around things. Even if you throw stuff in garbage bags or laundry baskets, or shove items into closets; it doesn't have to be pretty organization! Though many clients use us coming in as an opportunity to declutter and purge. Set aside some time to DIY it or bring in a professional;
For the Love of Tidy
is our recommendation, virtually and in-person.
Is commercial space cleaning available?
Cleaning is limited to residential spaces.
How many people will clean your home?
One unless it's a large job or there are unusual circumstances.
Will you always have the same cleaner?
M&C strives to send the same person each time. If this doesn't work out for some reason, communication between the two cleaners will be thorough to ensure smoothness and that you get the same top-quality work regardless of whom cleans.
How do you pay for your cleaning?
M&C accepts Chase QuickPay, Zelle, Venmo, or Paypal.
When is payment due?
Payment is how you book M&C so whenever you're ready for us to work our magic. For recurring clients, payment is due the 1st of the month that you're having us in.
Why shouldn't you book a less expensive service?
If you find one you like, by all means, do! M&C tired of being repeatedly frustrated with the ones they used and decided quality and dependability was worth more money.
Can you pay less because you don't want _______ cleaned? (e.g. you have a 2 bedroom but only want 1 bedroom cleaned OR you only want the kitchen and bathroom cleaned OR …)
No. Our rates are our rates. They're set at a price that makes our administrative time, travel time, and cleaning time worth it.
Additionally, "common area" size (hallways, living room, dining room, etc.) is usually different based on number of bedrooms. We don't spend a lot of time in bedrooms anyway, it's usually the other rooms where most of the time and focus goes; many clients have us ignore them.
When we're told to ignore an area or if an area doesn't need much, we're able to spend more time in other areas and get to stuff we otherwise wouldn't. If there's a specific area you want us to hone in, let us know when applicable and we'll do that; otherwise, we'll use our discretion.
How much time will it take?
The amount of time it takes to clean your home depends on a number of factors but traditional cleanings take three to five hours.
What's the cancellation policy?
If you need to postpone a cleaning day, please give M&C at least a three business days heads up. That will give us time to reshuffle the schedule. You'll get a credit for a future cleaning and we'll do our best to find a nearby reschedule date. It's expected that if you're a recurring client and need to cancel, that you'll reschedule — you're getting a discounted rate for having us in regularly as it lessens time spent, we count on your income as part of our livelihood, and we've turned down others who want recurring service in order to have you on the recurring roster. Note that due to our other commitments we may not be able to get you in the calendar as soon as you would like and/or get you your regular Crew Member but we'll try!
If a cancellation is made with less than three business days notice, the full price of your cleaning will be charged. Once M&C has accepted your job request, we've committed your appointment to the schedule and cannot accept other clients/opportunities for our other income streams during that time. Cancellations, especially last minute ones, lead to unfillable time slots and admin headaches, which we want to avoid.
What's the refund policy?
There are no refunds unless M&C is (uncharacteristically) unable to keep an appointment. This includes pre-payment of the last session for recurring clients.
What if you need to reschedule?
Normally not an issue! You'll get a credit for a future cleaning if you reschedule with at least three business days notice.
What happens if you forget to leave the key? Forget to reschedule? Give the wrong address? Some other thing happens that makes it impossible for the Crew Member to clean?
If a Crew Member comes out and they're not able to clean due to an oops! on your part, a $50 fee will be required before we come back out. Besides the time and expense we spend traveling to/from you, we also give up other paying gigs to have you in the calendar. We understand that life and oops! happen; we also value and hope others value our time.
What if your scheduled cleaning falls on a holiday?
If your cleaning falls on a holiday and you'd rather M&C not come, we'll reschedule, easy-peasey! Sometimes M&C works holidays, so we'll cross that bridge.
If you want to hire M&C for a move-in or move-out, anything special to consider?
This should be scheduled after other service providers (movers, contractors, etc.) are finished with their services so they don't re-dirty what was just cleaned. Make sure items you say will be there are actually there (sometimes people forget to leave something they say will be there and pack it up/don't drop it off).