"The questions you asked before blueprinting were so helpful in prompting my thinking about the habits that are holding me back and the ones I want to start! I came unsure of what my goal would be, but was totally prepared by the time we started on the blueprints."
"I loved blueprint making with Saya! Before beginning the blueprint, Saya asked a bunch of rapid fire, easy-to-answer questions. While writing out my answers so quickly that I couldn't filter or judge them, I got some unexpected and much-needed clarity. In doing that work, I was able to unlock something that's been stuck for far too long."
"This was a wonderful way to launch (the year)! The Blueprint workshop is a Visionboard workshop, but with the plan to get there. It was a comfortable space with a lovely group of at least 20 people who hadn't met before today. Saya led the workshop with skill, humor, and empathy."
"I love feeling connected to you and that workshop and wanted to let you know that it was an (sorry to shout) EXTRAORDINARILY MEANINGFUL experience for me. I have stayed true to my blueprint and it remains a touchstone. I have fulfilled all of my goals--can you believe this?"
"I've taken a few of Saya's seminars and like the others, this one did not disappoint. I love listening to Saya- she's motivating, funny and inspiring. At the end of class I walked out with a goal setting plan and a positive energy."
There are virtual and in-person offerings below; make sure you select the one you want! Times are CST. Refund policy: there are no refunds. If you'd like to transfer your spot to someone else, you can do so via your Eventbrite account.

It's not a Vision Board. It's not a Dream Board. It's not a Goal Board. It's a Blueprint Board.
STRUCTURE
whole group wheels turning activities
individual blueprint board creation — we'll listen to tunes as you reflect, cut, tape, color
whole group shares, steals, and inspiration to act
OVERVIEW
There's something magical that happens when you communicate your ideal life and even before that, when you're able to actually pinpoint what your ideal life looks like. Sometimes figuring out what you want is the primary challenge and what needs to occur before figuring out steps to attain that life. It's much easier to work towards something when you know what that something is.
With that in mind, you're led through a variety of wheels-turning activities to shift your perspective, get you thinking about things you've never thought about, and break down huge, overwhelming, where do I start?! goals into realistic and doable steps. You start with a blank canvas and fill it up with visual representations of how you'll get where you want to be. Personally. Professionally. Spiritually. Romantically. Physically. Financially. Mentally. Whatever-ally. This isn't about dreams of what you want, this is about attainment of what you want.
Worried that you don't know where you want to go let alone how you'll get there? Don't be. Your facilitator Saya, aka Accessible Oprah, is a dreamboat at getting you to foreign, scary, hidden places. She's just the right blend of comfort and challenge, of letting you be and nudging.
Craft a Blueprint Board with yummy items like glue sticks, magazines, and stickers, then share your path and hear where others are headed. An inspiring, hands-on experience to embrace Future You with a warm hug and sense of purpose and direction. Working on ourselves amongst others working on themselves is all sorts of wonderful.
---

Virtual Offering
Friday, December 16, 12pm-2pm on Zoom
MATERIALS NEEDED
If you'd like materials included in your registration, choose that option below; Wicker Park, Chicago pick up location.
note-taking materials
an 11×17 poster board (you can do any size but this is the recommended size)
scissors
tape/glue stick
magazines you can cut up
any snacks or drinks you'd like for yourself
a device with Zoom downloaded on it and the ability to connect to the internet
any additional favorite school supplies or arts & crafts supplies — pens, markers, stickers, scrapbook paper, craft paper, paper cutters, etc.
any additional items you can cut up — books, planners, photographs, greeting cards, etc.
REGISTER
You are encouraged to turn on your video to make community more community'esque but being on camera is not required. You should be able to attend live; this is not a replay offering.

Facebook Event if you'd like to share/invite your besties…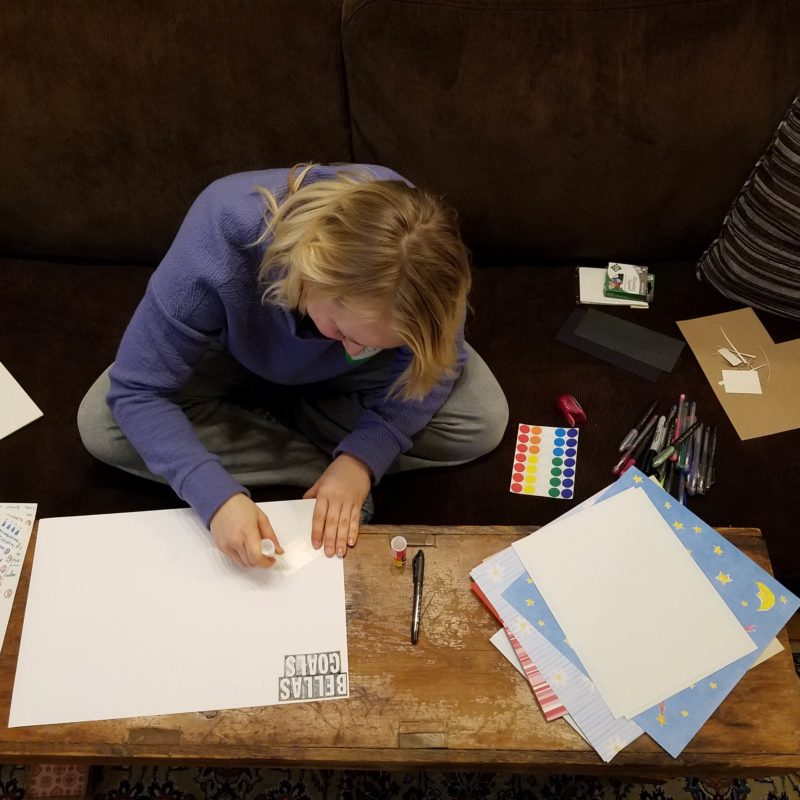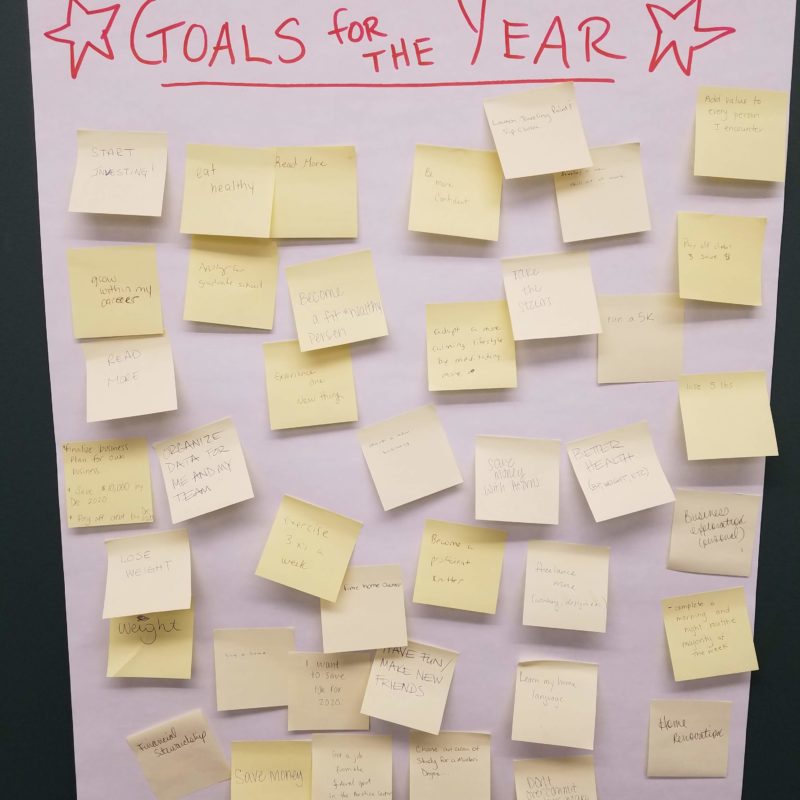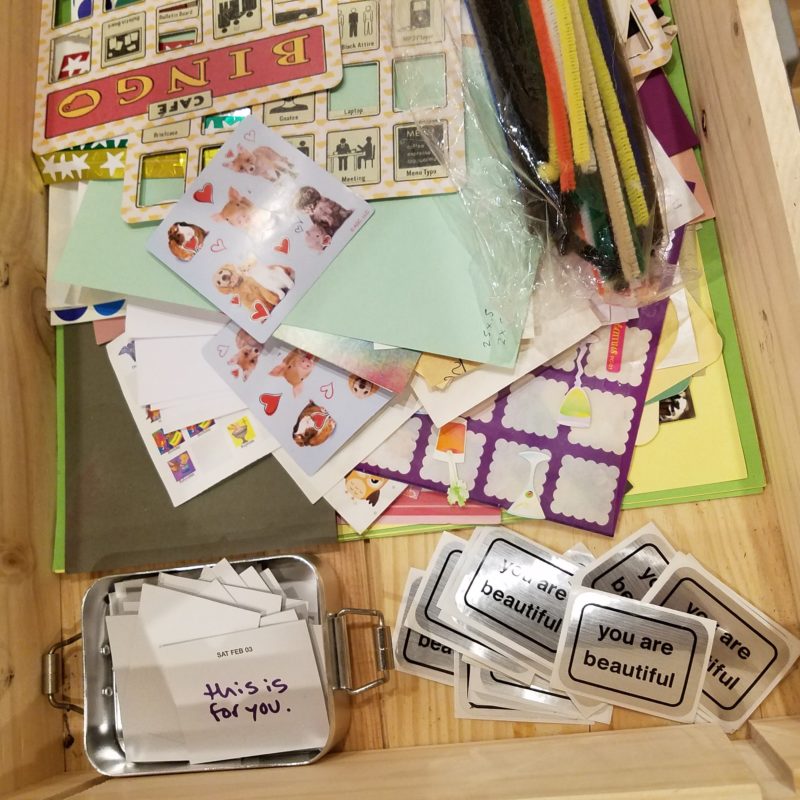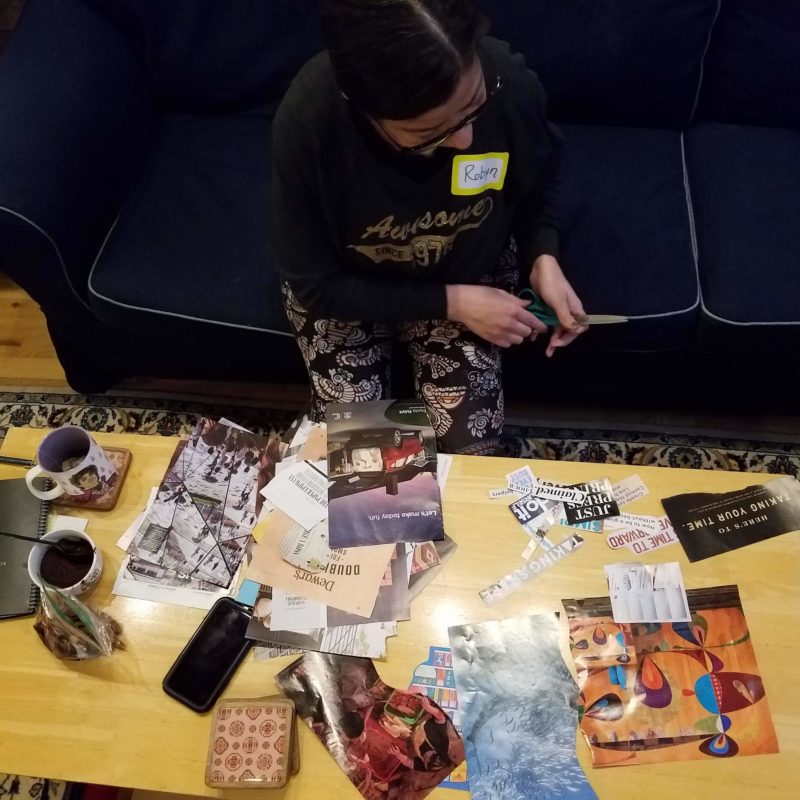 In Person Offering
Sunday, January 1, 2pm-6pm CST in Wicker Park [exact address sent upon registration]
All materials are included. There will be a communal table where you can give and take. But it's ok if you just take.
TO BRING
your comfiest outfit, your makeup-less face, your hot mess hair

slippers/cozy socks – we'll all be going shoeless
TO BRING (OPTIONAL)
any favorite school supplies or arts & crafts supplies — pens, markers, stickers, craft paper, paper cutters, etc.

magazines — use this as an excuse to get rid of all those old magazines piling up at home

any snacks or drinks you'd like for yourself or to share; indulging is encouraged

Notebook, diary, journal — we'll have some note-taking time
REGISTER
Facebook Event if you'd like to share/invite your besties…