GUEST POST: What if I don't KNOW what I'm supposed TO DO in life?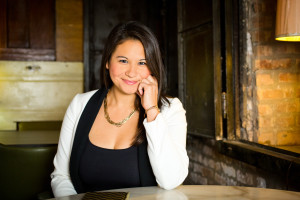 This is a Guest Post by Melissa Joy Kong. A no-brainer guest as she oozes Life of Yes℠. Whenever I share her work with Cheese-Its, y'all fawn all over it. So I thought, why not GIVE YOU WHAT YOU WANT? Melissa in the (text) flesh!
Melissa is the Founder and CEO of Iceberg, a content strategy and storytelling agency. She's led content marketing for Eventbrite and Product Hunt. She also served as the Editor in Chief of Technori, a media and events company built to inspire and educate entrepreneurs around the country. She started her career at Time, Inc. in editorial, marketing, and new product development roles, working on brands such as: People, Sports Illustrated, Fortune, and National Geographic.She is blogging every day in 2016.
Connect with her on Twitter and Instagram, and soon on her website. Chicago, if you want to catch her in person, she'll be speaking at this cool event. You can also buy some MJK to have in your life — her spiffy Best Life Planner!
She's one of my favorite writers. I can't believe I get to call her a friend too.
---
There's a lot of advice out there about pursuing your passion, and becoming your greatest self. I sometimes throw those terms around because they are beautiful ideas—and there is such truth to them. But I have to admit, they always feel a little hollow to hear or say. And I think it's because:
1.) If you're going to "live out your passion," you have to know what your passion is—and most of us don't know. Yeah, we all have interests and skills—but it doesn't mean we know exactly what we're supposed to—or want to—do with our lives. A lot of us feel guilty when we don't know, but we shouldn't. Because I don't really think the point is knowing, so much as it is about finding out.
2.) Living out your passion or becoming your best self involves a lot of pain. No one talks about the pain, but we should. I don't exactly know why, but for many, living out a passion requires off-the-chart levels of bravery, grit, and risk tolerance. And "becoming your best self" requires a sharp awareness of the deltas between who you think you are, who you actually are, and who you want to be. That kind of self-awareness is humbling and sometimes harrowing. We encourage one another to chase dreams, but maybe we should be encouraging one another to chase a reinvigorated relationship with pain—the inevitable pain that comes with any kind of meaningful growth.
3.) It's often not the big things that make a difference in the quality and memory of our lives. It's the small things- the habits, the mindset, the way we choose to spend our hours, how deeply and fearlessly we love the people around us. We don't need to build a billion-dollar company, or write a NYT bestseller, or have a big house, or look a particular way. A lot of us are chasing meaning without realizing it's not a thing we can even acquire.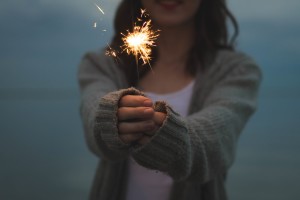 I have big goals. Some might look at my bucket list and call it insane. And I sure as hell plan on making my most important dreams on that list a reality. But I also don't want to miss the beautiful middle. I don't want to be so focused on finding my passion and becoming the best version of myself that I fail to see the real point: that the success of my life is going to be determined more by what I give away than by what I earn or achieve. Everything else is just a bonus.
If you know exactly what you want to do with your life, and exactly who you want to be, that is a beautiful thing. But it's not the most important thing. I think what matters a whole lot more is that you can get excited about nothing every day; that you don't let your pain get in the way of letting people get close to you; and that no matter how busy or chaotic life feels, you still take time to consciously orient yourself toward gratitude.
Maybe the point isn't to live out your passion…
But to become passionate about living.