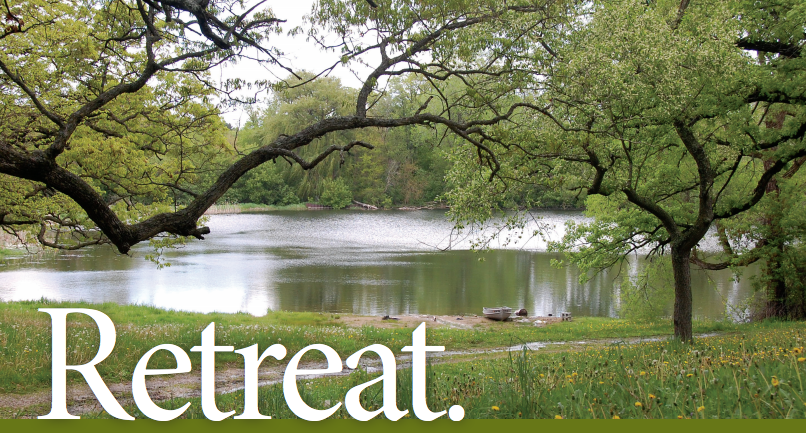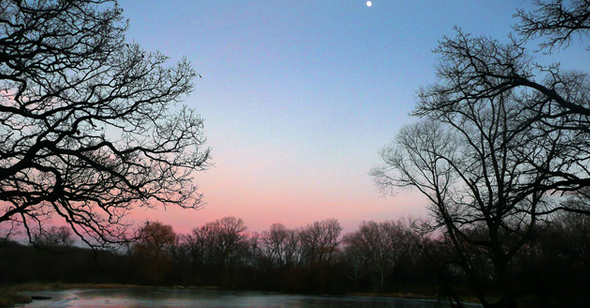 Who What When Where Why
6pm Friday, January 23rd to 2pm Sunday, January 25th*
Any FEer (participant or Captain)
An ecologically friendly venue located on 100 acres of prairies, savannas, woodlands, wetlands, and ponds in Woodstock, Illinois (pics above are from where we're going)
A weekend of relaxed fun and learning, as well a chance to get away with friendly strangers and friendly friends — you know how magical and rejuvenating it is to be around people who say YES! to life
$200 per person (includes all lodging, meals from Friday dinner through Sunday lunch, and materials)
To sign up, head here — limited spots, first come! Payment required by December 10th (instructions on how to do this will be sent to those who get a spot). You'll get a confirmation or a Sorry from Saya & Pete. We'll roll the Sorrys! onto the waitlist.
*See notes on times below
FAQs
What are accommodations like?
You'll be in a two-bed bedroom with one other FEer. Communal bathrooms.
Can I bring my friend, girlfriend, dad?
No, limited to current and past FE'ers (Captains and participants). No significant others, roommates, friends for this one (unless they're an FEer of course!).
Can I bring my pet?
No.
What's the schedule?
You'll get the detailed schedule later.
But so you know when to arrive and when to expect to be home, you can arrive any time Friday after 4pm. Dinner is at 6pm and ideally, you'll be there to join us. If you need to come later Friday night, a-ok. We'll end 2pm Sunday, which gets you back to Chicago about 4pm.
What will we be doing?
Meeting new people. Reconnecting with people you know. Activities led by your fellow FEers. Games. Crafts. Storytelling. Improv. Free-time to read, be in nature, hang out, nap.
NOTHING is mandatory but of course (it's FE!) you're encouraged to challenge yourself and get out of the comfort zone.
"Activities led by your fellow FEers" — like what? Led by whom?
We're not sure yet! Depends on who's coming and who's interested in leading an activity. If we have more interest than we can accommodate, we'll strive for diversity. Sitting, standing. Individual, small group, whole group. Silent, noisy. Gluesticks, trivia questions, yarn, guitar. Who knows?! You can sign up to lead on the registration form.
Is Camp unplugged? 
If you want it to be. Campers at Pete and Saya's Life of Yes Sleepway Camps LOVE having their phones taken away and no access to laptops or the like. So we encourage you to unplug if that sounds appealing. If you'd rather not, ok! If you do unplug, we'll give you our phone numbers which you can share with loved ones ahead of time and tell them to give us a ring if there's an emergency.
How long is the drive?
About 90 minutes from Chicago.
How will we get to Camp?
Everyone is responsible for getting themselves to Camp. Want to drive solo? Ok! Want to hitch a ride with other FEers? Ok! Want to offer spots in your car? Ok!
We'll send a ride-share form where you can offer or ask for a ride. If you carpool, we ask that you kick in a few gas dollars to the driver.
Can I come for part of the camp?
Ideally, you'll be there from start to finish (Friday 6pm to Sunday 2pm). But if you need to come later/leave earlier, ok.
I'm a vegetarian/allergic to ______. Will there be food options for me?
Absolutely! Just let us know any dietary restrictions on the form.
Who's making and serving the meals?
Our hosts. Take a break from cooking and cleaning for the weekend!
Can I smoke?
Outside.
Are there physical activities we're going to be doing?
Up to you! Some folks may choose to go for runs or walks in their free time. Perhaps we'll have a Zumba or yoga class. Everything is optional.
If I have to cancel, can I get a refund?
There are no refunds, so please make sure you can attend before signing up. If you can't come after you register, you can transfer your registration to another FEer. You'll let Saya know about the change and handle finances between the two of you.
What's the selection process?
It's first come, first served. We have limited spots.
We'll contact the people who make the cut with instructions on how to reserve their spot via payment ($200). Campers will have until December 10th to register. "Making the cut" = signing up here before the spots are filled. We'll be in touch with whether you're a yay or a nay.
If a spot opens up because someone can't come or because someone doesn't register by the deadline, we'll go to the wait list.