Family Reunion Facilitation Virtual and In-Person Worldwide
Inquire about booking Mac & Cheese
"I recently had the pleasure of attending a family reunion with Saya and Pete. They added so much fun and enthusiasm to the gathering! Saya is a seemingly never ending source of fresh ideas for interactive and inclusive activities that had the whole group (kids to elders) engaged together. You know when someone is really REALLY good at something? They make it look so easy. That's really true for Saya and Pete. What a joy they both are in every way."
Mac & Cheese provides structured, low-key, easy, impactful opportunities for joy, personal growth, reflection, and connection as you gather loved ones from near and far, virtually or in-person.
From up on your feet silly team-building to sit down reflective discussions. From party games to deep digging activities. From individual to small group to whole group. From age 8 to age 88. Grumpy Cousin Larry who never participates? Shy in-law Susie who prefers the shadows to the spotlight? Mac & Cheese gently, seamlessly, and expertly gets everyone involved, at whatever level they feel comfortable.
It's magical to witness people who've known each other forever learn new things about and see different sides of one another. (Bonus: if you want fabulous and natural snapshot memories, there's nothing like Mac & Cheese facilitation to give you photo op after photo op.)
Whether you want to be the one wearing the cruise director hat or you want us to be, Mac & Cheese will create an all-inclusive, impactful, and memorable family reunion.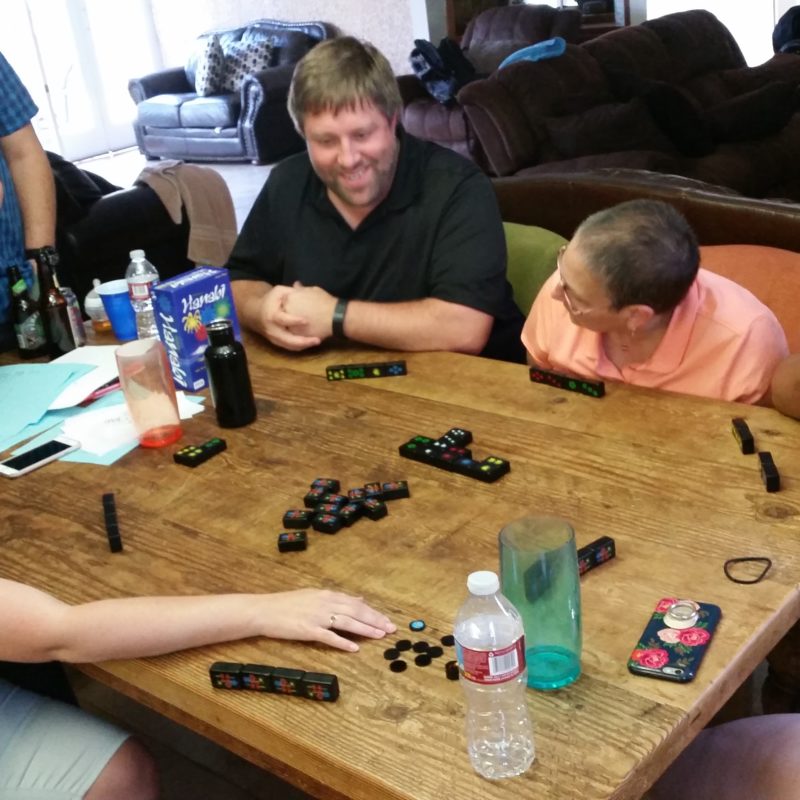 "Saya and Pete would be awesome additions to any family gathering or reunion! I very much appreciated the ease with which they got our various ages and personalities together to play some crazy funny games during our reunion in San Diego. They both have such an easy-going, friendly manner with people which is great for breaking the ice for folks who haven't seen each other in a long time or have never even met each other."
Facilitation Services
Option One – DIY
Mac & Cheese creates a detailed plan you can implement yourself at your reunion. Includes materials list, schedule, and activity instructions and goals.
Option Two – Sit Back & Enjoy Yourself
Mac & Cheese takes charge and shows up with the materials, agenda, and facilitator-hats. Saya & Pete join you at your reunion and handle everything, from shopping for glue-sticks to activity set-up/breakdown to facilitation. Happy to snap photos for you as well!
If applicable, note that travel expenses — accommodation, transportation, etc. — is not included in either option and will be an additional cost.
Bonus Service
Saya & Pete are productivity and tech whizzes. Nothing makes them sadder than inefficiency. If you'd like Mac & Cheese to wrangle all the photos and videos captured on everyone's phones, plus the genealogy Powerpoint Uncle Bob created and the family recipes from Aunt Jan, and share them with everyone with simple download instructions even Grandpa can follow, we'd love to help.
Mac & Cheese can also digitize non-digital items at the reunion and include this in the post-reunion share.
You can note your interest on your inquiry form.
"At my husband's recent 5-year annual family reunion that included folks from Texas, Colorado, Boston, and California, I felt so included and left the event as though I was an actual blood relative. I spent 3-days with 28? people and felt as though I spent the time with my best friends. Thanks to Saya and Pete, activities were available throughout the weekend. Ages 5 to 88 interacted throughout the time together. Introverts chose to participate or not. There was never pressure to interact. It was amazing to "hang-out" AND really get-to-know each other! The kiddos were not glued to a computer screen, I didn't find myself needing to escape to my email and social media, and I didn't have to escape to find sanity. I realized that families can benefit from facilitators that have a passion to lead and help create joy in people's lives."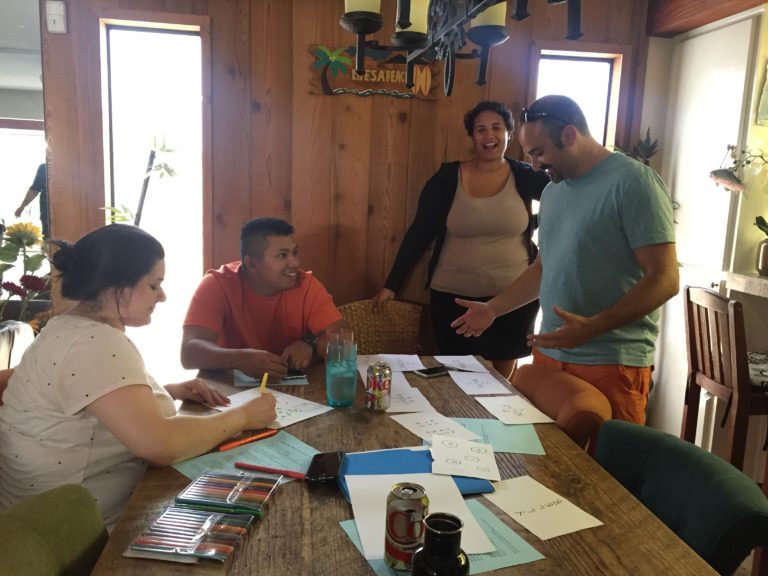 Facilitation Process
You fill out the inquiry form below
If we're not available/not a fit, we'll let you know OR
If we're available and a good fit, Mac & Cheese sends you a proposal

Contract is signed, deposit is paid, and booking is confirmed
You and M&C have a discussion to ensure your needs and wishes are all met
Balance due by start of reunion
Reunion awesomeness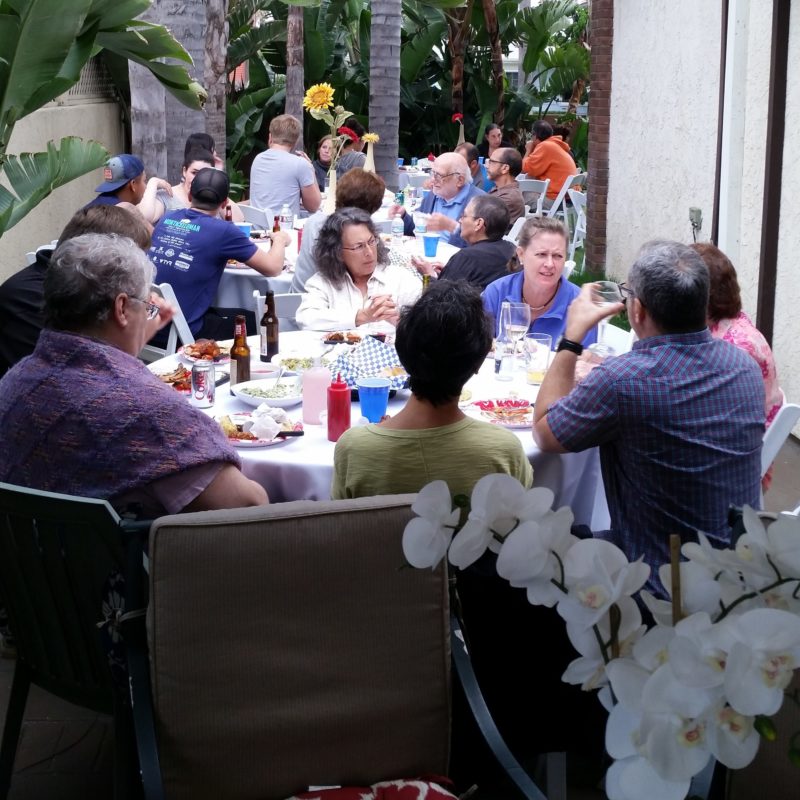 "Saya and Pete successfully led our family through a weekend of fun and games. They teach new games and effectively lead well known games. Something for everyone and each occasion. They infuse their enthusiasm for fun into the whole weekend, whether it was engaging young or old in conversation, activities, games or outings. Their genuine passion for connecting people and interacting with all ages is contagious. Pete and Saya are great listeners and easily engage with those around them, are great at logistics and attending to every detail of a gathering and/or reunion, and are resourceful in finding the right activity/game/food opportunity for the occasion and the intended audience. Pete and Saya's love for trying new things and doing so fearlessly is infectious."