10 simple steps to being a sexy vixen
You know when you exit something at the top of its game?
Cause you don't want to exit any less than top?
And it's right and perfect and you're so glad you did?
And then two years later, you're like, "I still haven't been Mimi from RENT on stage. WTF?!"
And since you can't sing, dance, or act, you're realistic with yourself that Mimi will never happen via traditional routes?
And thusly decide to manifest your dream your own damn self?
Even if that means going backwards and undoing what you've done?
Which some may view as failure or a misstep?
But turns out to be, well…
"I honestly have not laughed as often as I did during (Fear Experiment) for a very long time! It was scary sometimes, but in a good way that felt like life progress. I feel more comfortable making things up on the spot and committing to what I say, no matter how ridiculous it is. I feel more comfortable being myself and that feels great. The people I met throughout the process were equally amazing and supportive. It's an experience I'll never forget, and I am so happy with the knowledge and friendships I gained."

10. You know how that goes? Me too.

As evidenced by the return of what results when you swirl the best parts of childhood, summer camp, and college with courageous, open, yes'y people, the adult recital Fear Experiment℠ (FE). This time, improv, storytelling, and for the first time, Broadway. Cause, Mimi. Me. Dream. And other small stuff like helping adults find community, confidence, laughter.

See below for a pictorial peek at FE12. Images via Hillary Johnson Photography. Whom you should hire. Buy prints from. Have her teach you how to take photos. She's especially adept at working with folks who despise having their photo taken. And being an overall lovely, kind-spirited, big hearted human.

To manifesting your dream despite all the reasons why your dream is silly, a step backwards, unmanifestable. Y'all, if this can happen —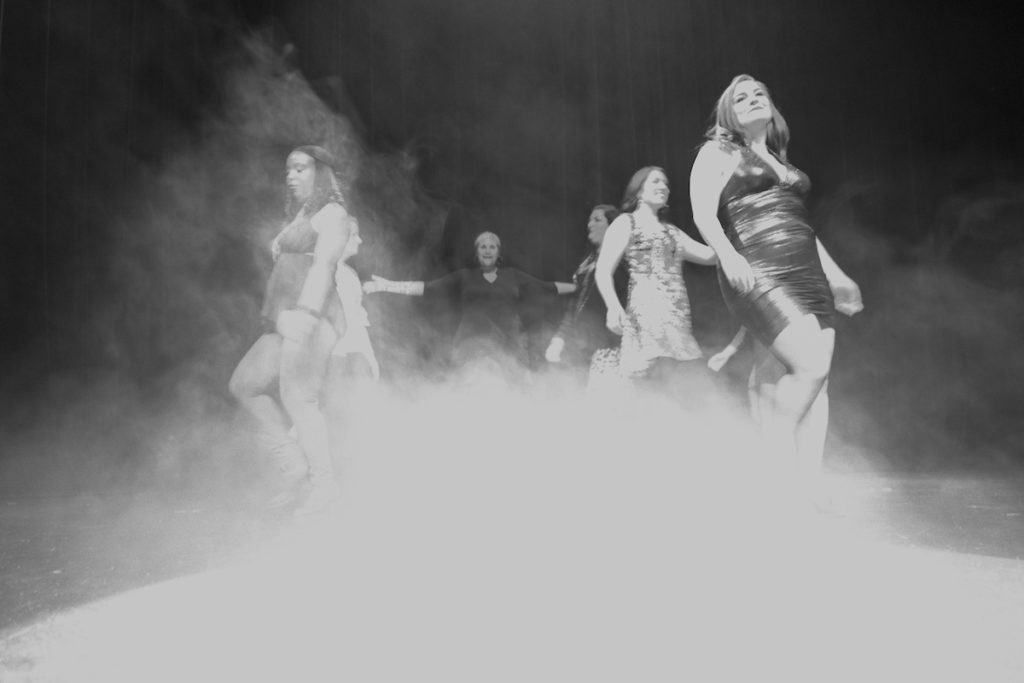 Anything can happen.
[For all those asking, "Sooooo, FE… Is it back back?" Not sure. When will I decide? Not sure. How will you know if I bring it back and you can apply? Get on my 2x a month newsletter list. Follow me on Instagram Facebook Twitter. Come to Mac & Cheese offerings.]