Contest: fun, easy way to win $500 THIS WEEK!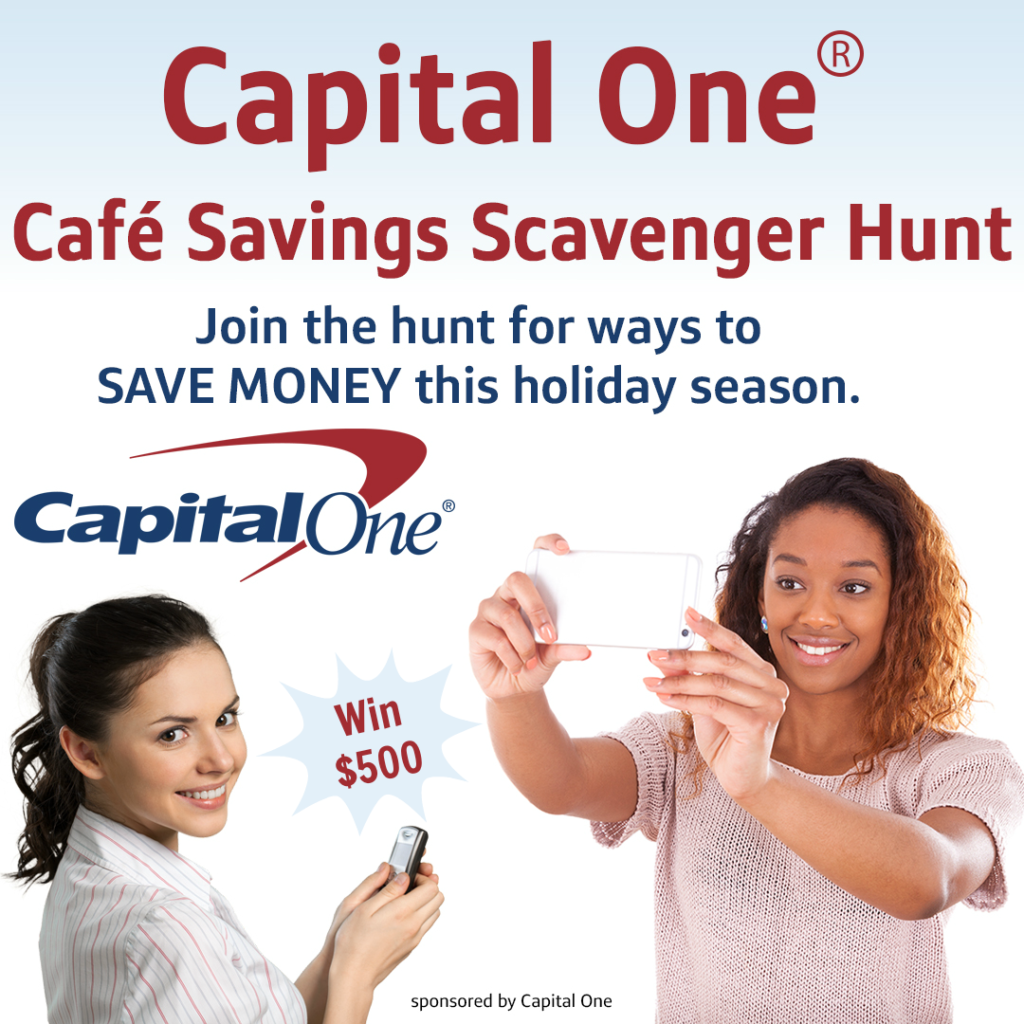 This event is provided by partner The Debt Free Divas with background support by Mac & Cheese
Join the Capital One Cafe Savings Scavenger Hunt, online now and culminating in-person Saturday at the brand new Capital One Cafe.
Know a friend who'd like to play? Games are always more fun with friends, plus if they win the $500, you're gonna look like a rockstar.
To join the hunt and learn more, head here. Daily prizes given so sign up and share straightaway!
It's banking reimagined, y'all.
Please please please, one of you win so I can do a Life of Yes℠ cartwheel for you. That'd make me so happy!