"SERIOUSLY?!" announcement! $25 to attend this $1350-ticket conference
Fear Experiment. One of my many happy accidents, where people in search of community and personal-growth sign up to learn an art-form – improv, dance, a capella, or stepping – with a group of people they don't know and then perform said art-form in front of hundreds at the Park West. Criteria to participate? Something about the experience has to instill fear in you and you have to participate solo.
The big show is coming up soon and in conjunction, I have a fun announcement to share!
Thanks to the CUSP Conference being a Fear Experiment sponsor, I get to gift RIDICULOUS GOODNESS —
Two Cheese-Its will win a FREE pass — each valued at $1350! — to CUSP 2014, a "Did that just happen?" conference about the design of everything!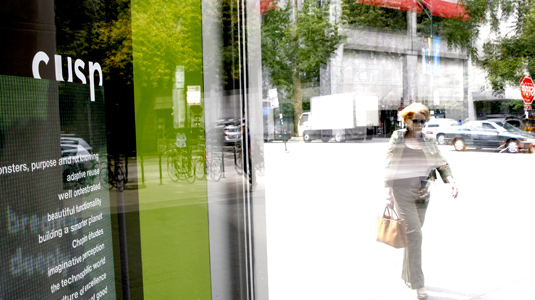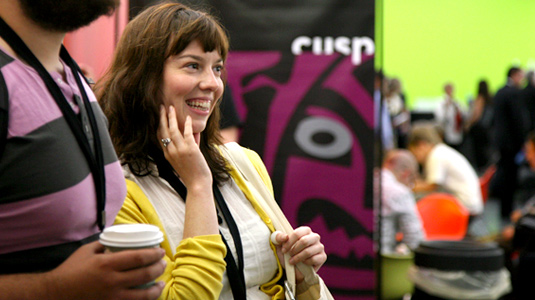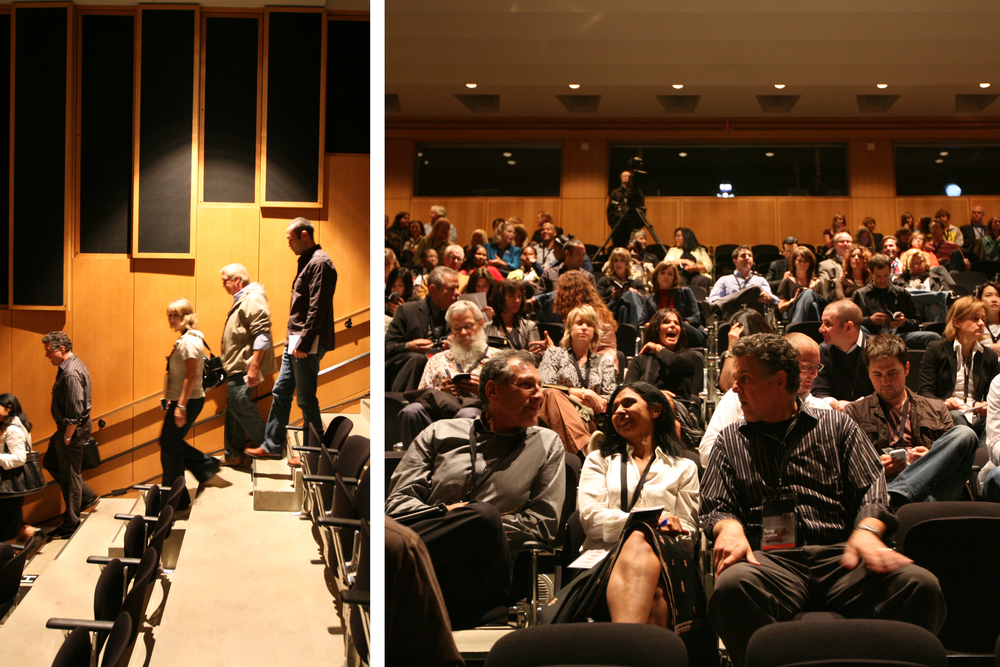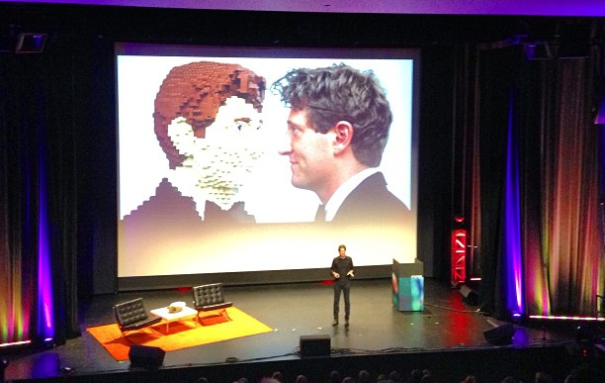 "The experience of CUSP is unlike any other; the randomness, the unexpected feelings, the networking, the amazing speakers, the way it makes you think about everything differently." – 2013 attendee
Sample of past presenters: the Smoking Popes, Baratunde Thurston, Adam Curry, the President of Moleskine, the creator of TED, Robert F. Kennedy, Jr., the inventor of the touch-screen and Teddy Ruxpin, and a sword-swallower.
I attended CUSP the past two years and it's truly been a highlight of my Fall; intimate, unpredictable, and a source of motivation. A succinct wrap-up of CUSP 2013.
CUSP 2014 at a Glance

Who's it for? Anyone looking for inspiration, knowledge, and connections
October 22-23, 2014
Museum of Contemporary Art, Downtown Chicago
How to Enter the CUSP | Fear Experiment Contest
Because CUSP and Mac & Cheese Productions believe in the value of face-to-face experiences and in supporting people stretching themselves, the two people who purchase the most tickets to Fear Experiment Five (FE5) AND bring the most guests to the show, will get the CUSP passes.
Round up a gaggle of your friends who want to help you attend CUSP 2014 AND guarantee themselves tickets to the oft-sold out inspiring, heartwarming showcase of people challenging themselves
Have your friends pay you for their ticket via Quick Pay, Paypal, any other easy way to transfer money (this is a suggested, not required step; you don't want to get stuck with the bill so to speak if anyone flakes out on you!)
Reserve FE5 tickets under your name between December 2nd and December 12th, up to ten at a time (the ticket page limit; if you need more than ten, do subsequent transactions until your need is met) AND choose "Yes" where it says "You'd like to be considered for the CUSP Contest" >> RESERVE TICKETS HERE
Attend FE5 8pm on Saturday, December 14th at the Park West along with your fellow-ticket buddies and check in at the show with the curator Saya; instructions on how to check in will be emailed to you
Rules of the Contest
Tickets must be purchased between December 2nd and December 12th
Tickets purchased before December 2nd and after December 12th are not eligible
Tickets must be purchased under your name and you must select "You'd like to be considered for the CUSP Contest" to be eligible
The winners are the two people who purchase the most tickets in the above timeframe AND bring the most people to the show
Winner must attend Fear Experiment Five along with his/her ticket buddies and check in with Saya at the show
If there is a tie between two, those two will win one pass each
If there is a tie between more than two, two names will be randomly chosen
The winners will get instructions on how to get his/her free pass after December 15th
Mac & Cheese is beyond thrilled to partner with CUSP and its creator MULTIPLE
Images courtesy of Garrett Campagna, Smbolic/Multiple, & Paulin Design