Cheese-It Giveaway: Bike-Share Pass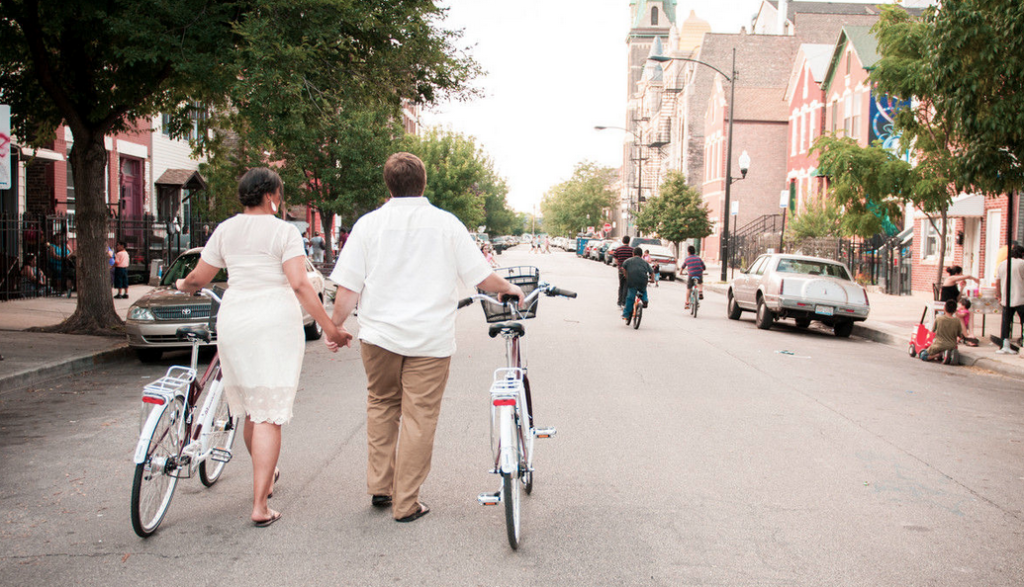 Walking bikes to our wedding which we then walked down the aisle | Angela Garbot Photography
Husband and I have four bikes between the two of us. We used to have six but thought that was a bit excessive. Er, ran out of room.
You might wonder why we' d invest in a bike-share membership ($75 a year, per person). I wondered the same thing and ignored the bright-blue bikes overtaking our city. Until I went to Nashville in June and experienced the multi-faceted awesomeness of bike-shares. I returned to Chicago and immediately signed up for Divvy.
First, a crash-course (oy, not a good choice of terminology) on bike-shares since they're still relatively new for many —
A bicycle sharing system is a service in which bicycles are made available for shared use to individuals on a very short term basis. Bike shares allow people to borrow a bike from point "A" and return it at point "B". – Wikipedia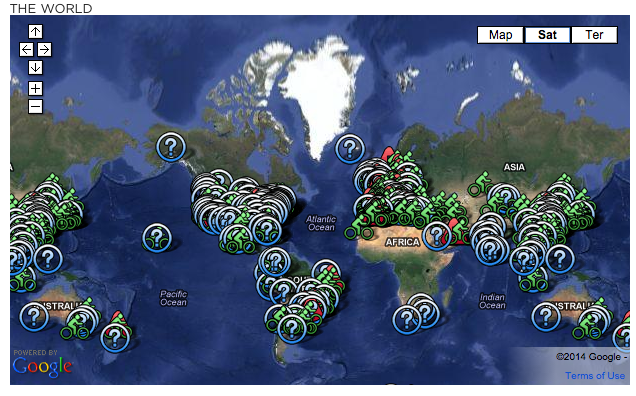 Bike-Share Map
Bike-shares are in over 600 locations, including Boston, Argentina, and Barcelona. In London, the 8,000-bike program recorded 4.5 million trips in its first year of operation. Washington DC's 1,100-bike program has already expanded to keep up with demand. The Wuhan and Hangzhou bike-shares in China are the largest in the world, with around 90,000 and 60,000 bicycles respectively.
They're called different things in different places: B-Cycle in Austin, Citibikes in NYC, the Velib in Paris, Bixi in Montreal, GreenBikes in Salt Lake City, Bublr Bikes in Milwaukee, Capital Bikes in DC…
You get an unlimited amount of free short-trips, usually 30 to 60 minutes per ride, depending on the city. If you go over the time-limit, you get charged. You're allowed to dock and get a bike right away again, which I have done numerous times; one trip from Roscoe Village to Pilsen had me docking three times. This is much easier in cities like Chicago than in Nashville, as the number of docks and how far they reach vary per location, every few blocks in Chicago and very spaced out in Nashville.

Divvy (Chicago) Overtime Fees

B-Cycle (Nashville) Overtime Fees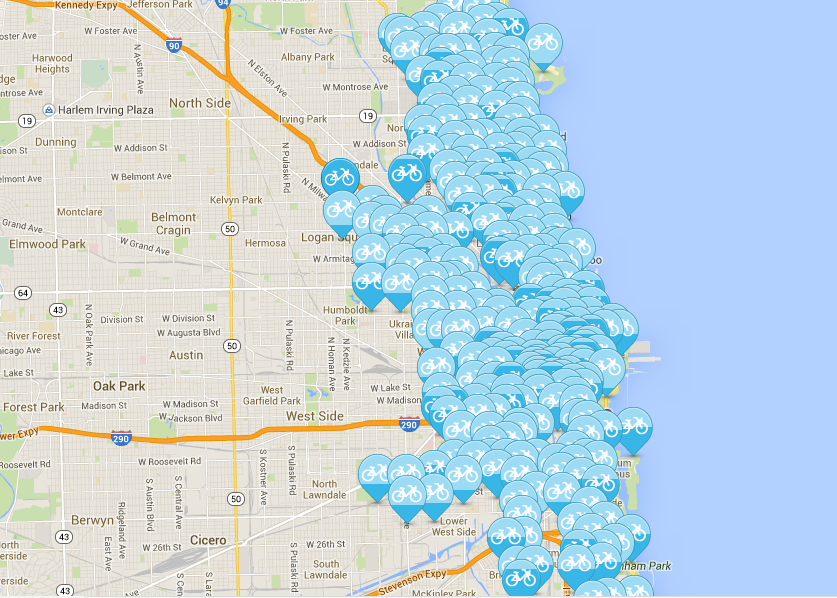 Divvy Docks – Chicago

B-Cylce Docks – Nashville
Why Someone with Their Own Bike Would Bike-Share
Car Drop-Off
Whenever I've dropped off my car at the mechanic in the past, I've always struggled with what to do with myself. Squish myself into uncomfortable waiting room chairs until my name is called? Walk or CTA-it home and then back when they eventually ring me? Last go-round, I had the epiphany — there's a Divvy Dock a block from Ashland Tire & Auto! Drove there, Divvy'd home. Phone call. Divvy'd there, drove home.
One Leg of Transportation is Taken Care Of
Husband and I were meeting at Happy Village for a Life of Yes! Sleepaway Camp reunion with campers who had come on our previous weekend getaways. He was coming from work with the car and because he's my best friend and I like spending time with him, I wanted to go home with him. So riding my bike to the bar wasn't an option. Enter Divvy. Bike there, car back.
Ominous Weather
I had an event at the Merchandise Mart and as I had been sitting at the computer all day, wanted some physical activity. But it was supposed to storm at the time my event ended and the idea of riding home seven miles in the rain was not appealing. So instead of taking my bike and having to commit to a ride home, I Divvy'd down, allowing me the option to hop on the Brown Line home if indeed the skies opened post-event.
Wanting a Longer Than Usual, Different Route Walk/Run
I often turn around on my walks/runs before I want to, knowing I have to make it back home. Using Divvy allows me to walk/run for longer than I would if I had to walk/run home and allows me to venture perviously un-explored routes. I'll walk/run until I'm tired and then Divvy home.
Oh, idea! How about a Divvy Crawl? Since I'm not into bars, we could do a coffeehouse crawl or a restaurant crawl, picking places along a Divvy-friendly route. Actually, now that I write this, I think I heard of a Divvy Pub Crawl in the past. If anyone hears of a coffeehouse crawl, let me know! That's actually how I got hooked on bike-shares; I went on a self-led coffeehouse-tour of Nashville via B-Cycle —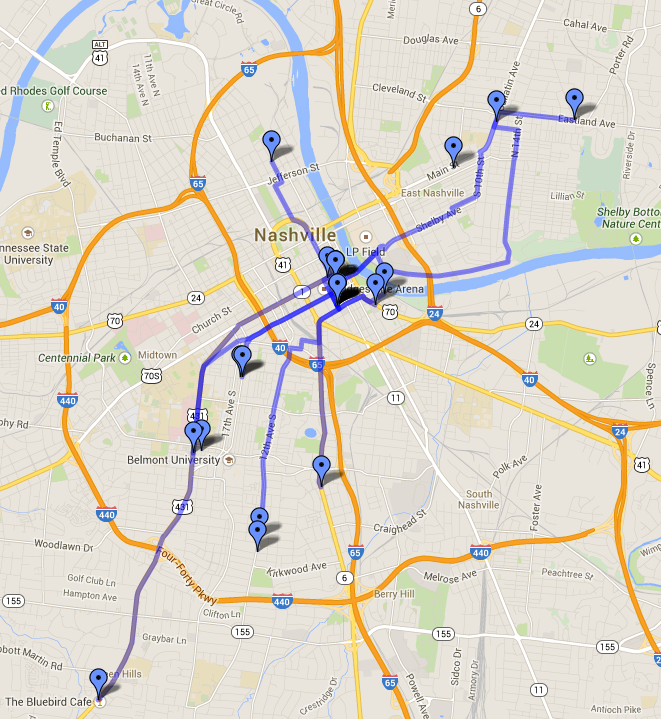 Coffeehouses I B-Cycle'd to
If you're into coffeehouses, follow #coffeeshoptour on Twitter | Instagram, and check out my World Domination: One Coffeehouse At a Time list.
Meeting Up with Non-Bikers
Husband and his family were at the Field Museum, where I was supposed to meet them. Knowing that small-town Louisiana'ers were not going to be interested in us all Divvy'ing home through the manic Chicago streets, I took the Brown Line downtown and then hopped on a Divvy over to the Museum. I would've Divvy'd the whole way, but decided to bypass getting sweaty, not being able to wear a skirt, and chance not being on time. Love the options!
Other Transportation Gets You Almost All the Way
I had the wonderful opportunity to visit the CARA Program yesterday, which prepares and inspires motivated individuals to break the cycle of homelessness and poverty, transform their lives, strengthen our communities, and forge paths to real and lasting success. The Brown Line got me within a ten-minute walk of their office (I again wanted to avoid bike-sweat and attire, hence the train). Had it not been a nice day or had I been running late, instead of walking, I would've jumped on a Divvy.
Open-Ended'ness
It's really fun to not be tied down to a single-mode of transport. I love wandering neighborhoods, mixing in walking with hopping on buses, trains, and bikes, both in my own city, where I get to see my home through new eyes, and in new cities, where I get a real sense of the place I'm visiting by not being in a car or taxi. Transportation options result in me being more adventurous and spontaneous.
Bike Share Tips
Check with your employer, health insurance, and neighborhood association before purchasing a membership; you may be able to get a discount
If you're looking to buy a helmet, check to see if a discount is offered at local bike stores
Check online to see if bikes/docks are available before you head to a dock. Speaking from personal experience of "I'll just wing it!", it's uber-annoying to get to a dock and find no bikes to take out or no space to leave your bike.
As they need to be durable, with their high-user rate and the fact that they're out in all kinds of weather, bike-share bikes are heavy and slow. Leave extra time to get places. I'm much faster on my own bike than on a Divvy.
Don't judge the ease and efficiency of bikes-shares if you've only tried it where you have to use a kiosk, e.g. if you're not a member and need a one-time pass. It takes some time to punch the necessary buttons, swipe your card, and get your code. It'd be frustrating to do that on a regular basis. But if you're a member, you get a "key" which you quickly dip in and out of a dock, wait a few seconds for the light to turn green, and then off you go.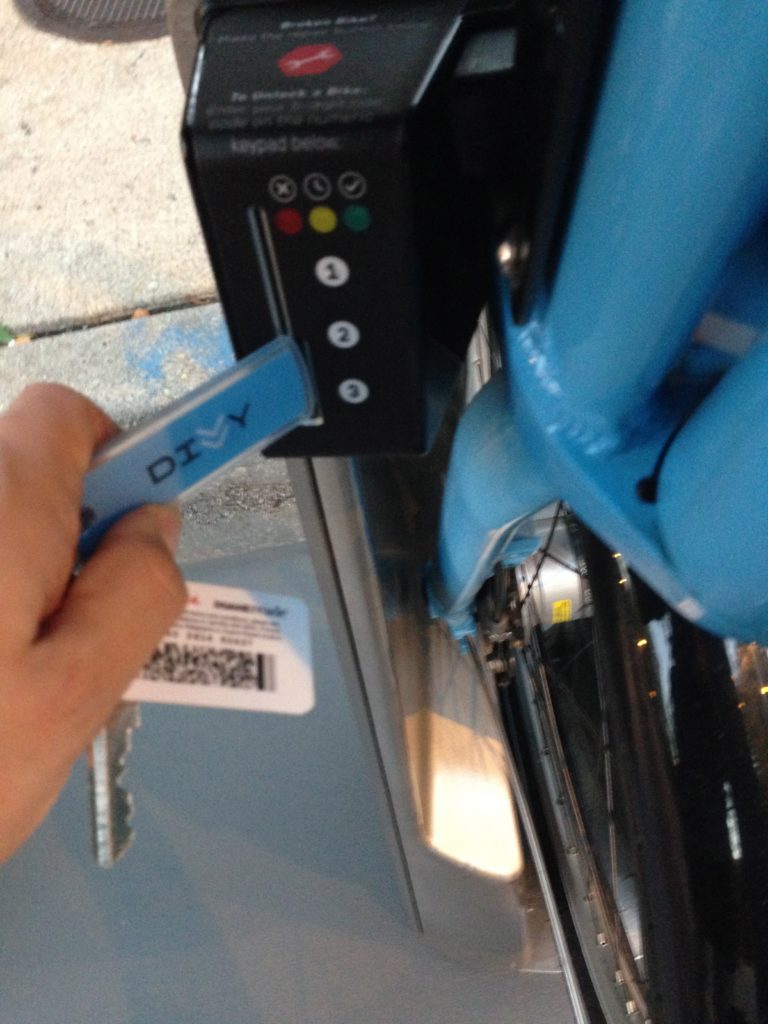 Just because GoogleMaps tells you a street is bikeable does not mean it is. When the world first saw the below video, many people's reactions were like those in the car. I admit, I shook my head in a way that insinuated "dumb girl."

But now after bike-sharing in Denver, Nashville, and Montreal, cities unfamiliar to me, where I was relying on my phone to tell me how to get places, while I don't think I'd ever get on an expressway on a bike, I do think I've ridden on some streets that had people thinking "dumb girl" about me. For those familiar with Chicago, I think I've done the equivalent to riding on Ashland, which we all know is a death-wish. Trust your gut. If it feels unsafe, don't ride it.
Bike Resources
The Chainlink – one-stop Chicagoland resource for connecting cyclists to share info on bikes, routes, rides, and events
Streetsblog – covers NYC, Chicago, LA, and SF; a daily news source connecting people to information about sustainable transportation and livable communities
PoCampo – sells a Bike Share Bag designed to securely fit into the front basket of bike share bikes; Husband surprised me with one and I love it!
This has nothing to do with bike-shares but this is my favorite two-wheel video so I had to share! Amsterdam is where Husband and I fell in love with the bike-culture as a lifestyle.
Try Divvy Out, On Me
The first thirty people who purchase "Divvy" tickets to Fear Experiment (FE) — an inspiring, usually sells-out show at the Park West of everyday adults challenging themselves by facing their fears of performing storytelling, improv, dance, a capella, and stepping in front of hundreds — will get a free 24-hour Divvy pass. The Pass gives you access to the entire fleet for 24 hours, for unlimited free trips of 30 minutes or less. A code you can use wherever whenever (well, by the expiration date noted) will be emailed to you after your ticket purchase and you can input it at any of the hundreds of stations across the city. Parking at the theater is difficult; Divvy to the show, there's a Dock right across the street. Make sure you select the General Admission + Divvy Pass option!
Happy riding! And I hope you give bike-shares a try, wherever you live or on your travels. If you have stories of how you've found bike-sharing to be useful, let me know in the comments. And don't forget to get your free-pass if you live in Chicago.