A Cheese-It Giveaway! Goodness delivered to your office…
Things I love —
Snail mail that isn't bills or credit card offers
Efficiency and simplicity
Freebies
Tasty treats
Partnering with people doing good
Being able to share goodness with others
What's that? There's a way to combine all of these loves in one nicely-wrapped package?! And have it delivered to YOUR door?! YES! Read on, dear Cheese-It.
One of my favorite aspects of my ten years of Mac & Cheese'ness are the partnerships created. From in-kind donations by folks like Transit Tees and J & L Catering to cross-promotion by folks like Orbit Media Studios and CUSP Conference to financial-backing by folks like Small Potatoes Studio, Community Capital Investment, and Monina Canete of C21 Affiliated.
The newest addition to the Mac & Cheese partnership-family is LUNA, a division of Clif Bar, and I couldn't be more stoked!
LUNA is the nutrition bar that's not only made FOR women, it was also created BY women. They understand it can be tricky to stay balanced and healthy when you're also trying to "do it all." As a Do It All'er x10000, I really appreciate efforts by others to make my life easier. Bonus, LUNA embodies living a Life of Yes!, which is what we're all about 'round these parts.
They were a wonderful addition to Fear Experiment Six, providing nourishment for the participants and the audience with their bars and their inspiring words —
Photography by Kim Molitas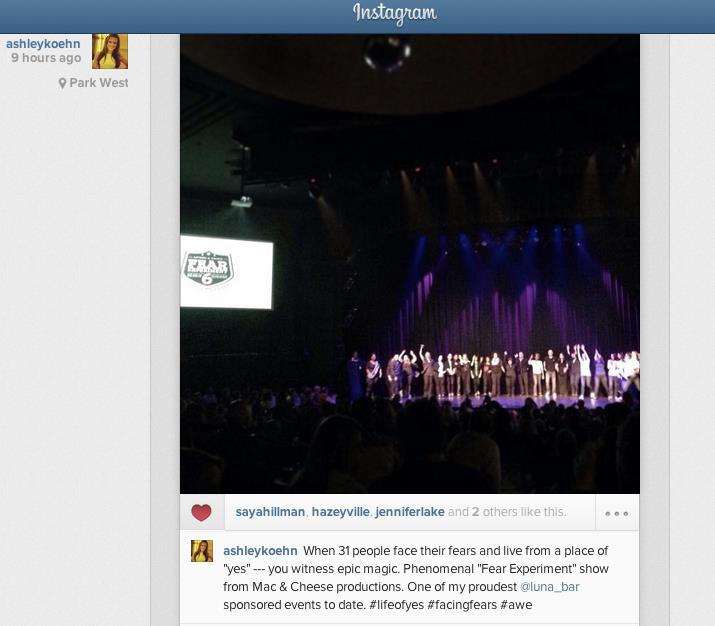 Instagram from the LUNA Midwest Field Marketing Manager who was at Fear Experiment
They're also providing Potluck! (A Smorgasbord of Ideas) attendees with a new flavor each month (did you get your ticket to this month's yet? We sell out so don't wait!) —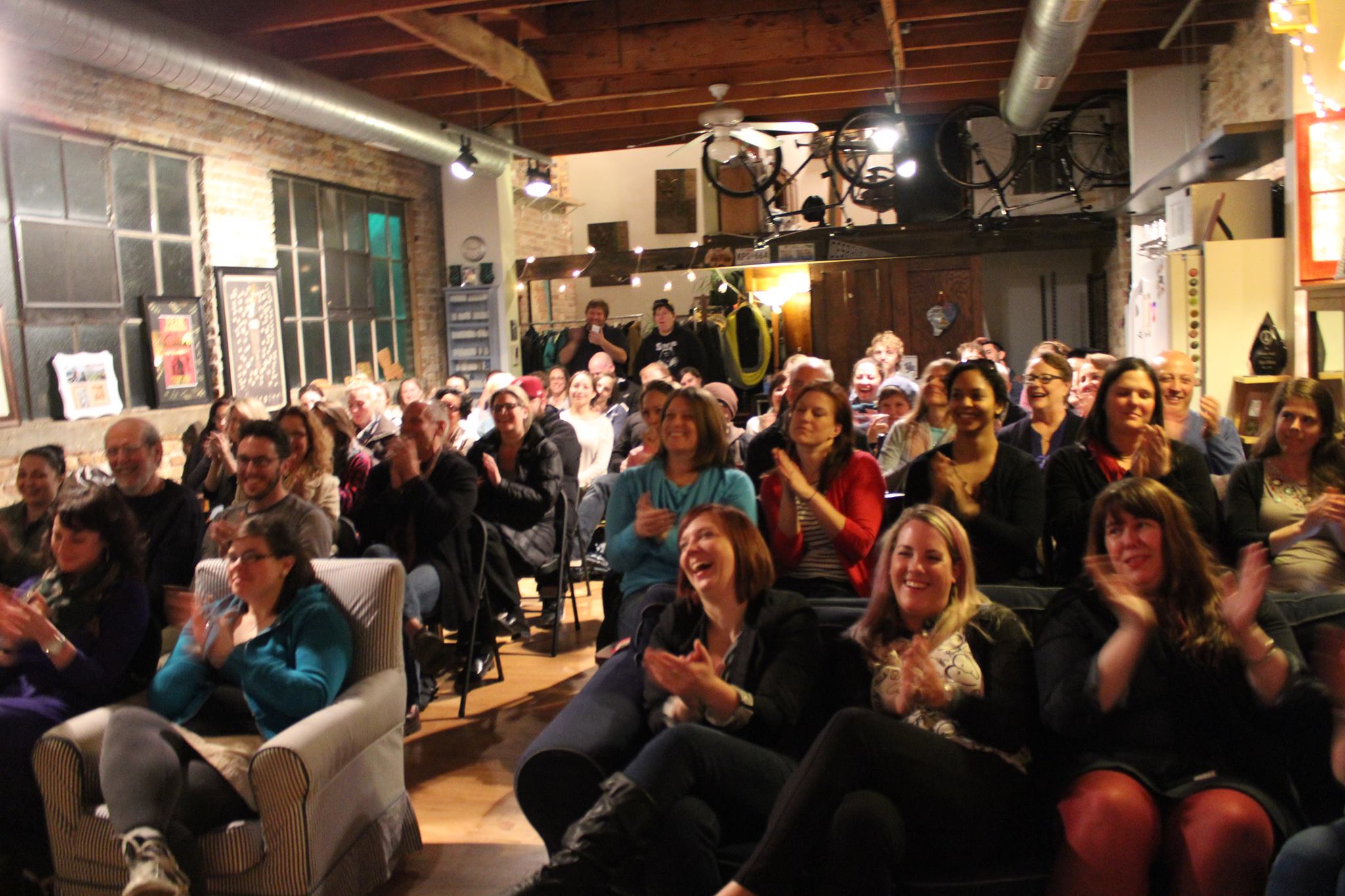 #IdeaPotluck attendees enjoying the presenters
And now, LUNA wants Cheese-Its to be among the first to try its two new flavors of protein-packed satisfaction!
LUNA Protein Lemon Vanilla & LUNA Protein Chocolate Coconut Almond
They're making it easy for you and your colleagues to snack in style and prevent the midday crash via LUNA Protein, which delivers 12 grams of protein in one delicious, gluten-free bar. The first 25 Cheese-Its* who follow the instructions below will receive 1 box of LUNA mini's (150 bars) + 2 Caddies of full size product, shipped directly to your office! No strings. Really.
How to Get Your Cheese-It Goodness
Email XXXX with the subject line "I WANT TO FEED MY STRENGTH AT WORK"
Include your name, contact information and work address
Sit back and let LUNA do the rest!
UPDATE: You guys are quick! The 25 offers were gone in 20 minutes! I hope to offer more goodness down the road though, so stay tuned…
A small token of appreciation for being someone who lives a Life of Yes; the world needs more of you! Enjoy!
(Oh hey!, if you're so inclined to share when you get your goodies, tweet, Instagram, and/or Facebook me; I LOVE to see goodness being spread! If you want to say thanks to LUNA, you can tweet, Instagram, and/or Facebook them as well.)
*No purchase necessary. Offer ends May 30. Winners restricted to the United States.